When hear the name Leonardo DiCaprio, what comes to mind? Young Jack from Titanic? Those smoldering blue eyes in Inception? The Wolf? How about all those supermodel girlfriends he's had? Leo's little black book is filled with gorgeous, international supermodels. He always seems to have some new Victoria Secret runway star on his arm. So let's take a look at the complete Leonardo DiCaprio girlfriend registry.
Bridget Hall Was Leo's Girlfriend in 1994
Back in 1994, in the days of Growing Pains, Leo had already landed his first supermodel girlfriend. Bridget Hall, an up and coming American model, dated Leo for a bit but the relationship didn't last very long. Hall said that she was disappointed with the experience.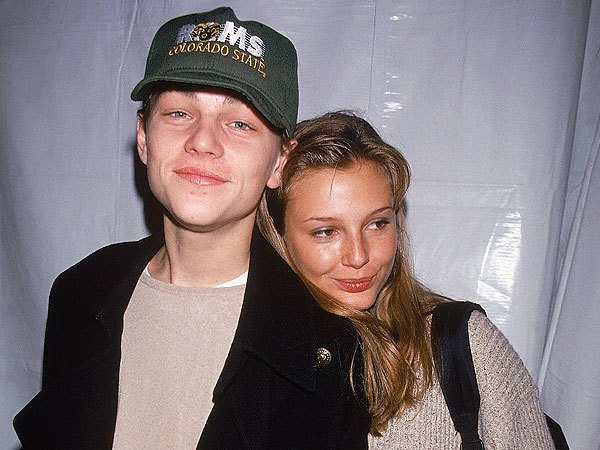 DiCaprio Dated Naomi Campbell in 1995
Leo was rumored to have had a short fling with this notoriously catty runway star. The couple dated for a few months back in 1995, but soon after decided they were better off as friends. Leo and Naomi are still pals. Sometimes they're seen yachting together.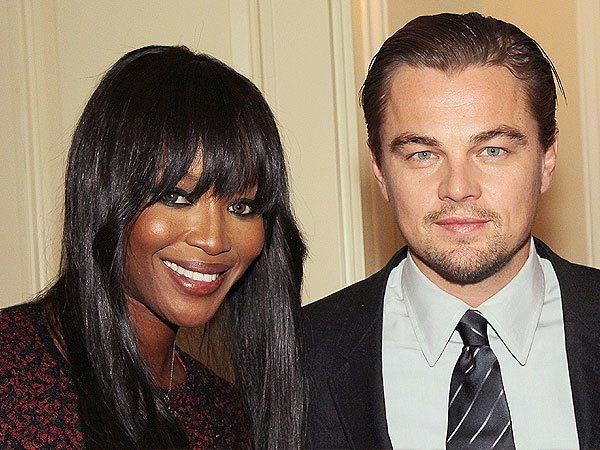 Leo's Leading Lady Was Kristen Zang in 1996
Before Leo was cast as Jack in Titantic, he was dating supermodel, Kristen Zang. The couple dated for just under a year back in 1996. But shortly after attending his Romeo and Juliet premiere together, the couple's relationship ended – thankfully differently than the movie.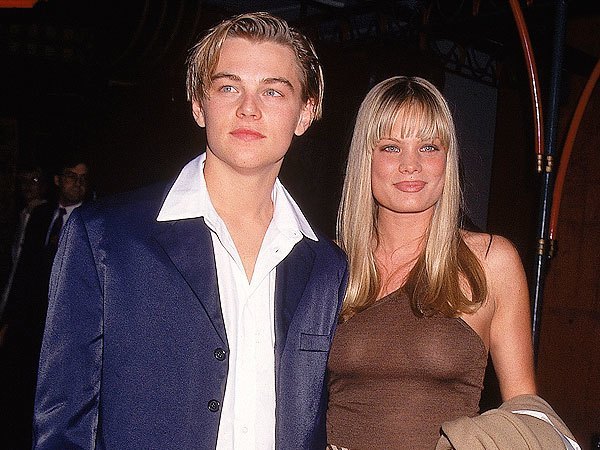 Helena Christensen Had a Fling with Leo in 1997
Shortly after the release of the romantic mega drama, Titantic, Leo was linked to this Danish fashion model. The couple were an item for a few months in 1997, but the relationship eventually sank like the ill-fated ship.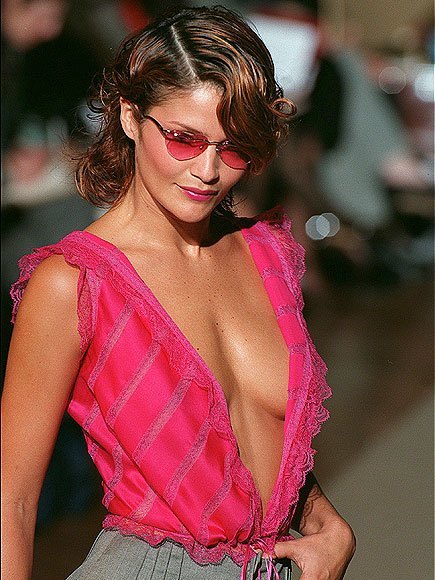 Leonardo Landed Bijou Phillips in 1998
Today, Phillips is happily married to Danny Masterson of That 70's Show, but back in 1998 she had a short tryst with DiCaprio. The pair only dated for a couple of months, but Leo helped this model transition into acting by introducing her to a few of his director friends in LA. Just one of the perks of being a Leonardo DiCaprio girlfriend.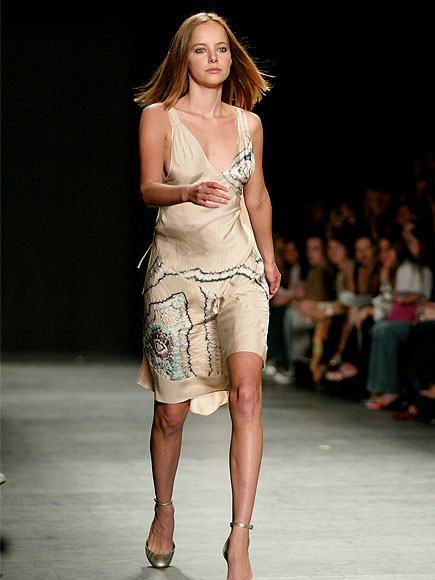 Amber Valletta Locked Lips with Leo in 1998
Supposedly, Leo first laid eyes on Valletta in a fashion magazine. He was so infatuated with the model that he asked his publicist arrange a meet up. The pair dated briefly at the end of 1998, but the fling ended shortly before the new year.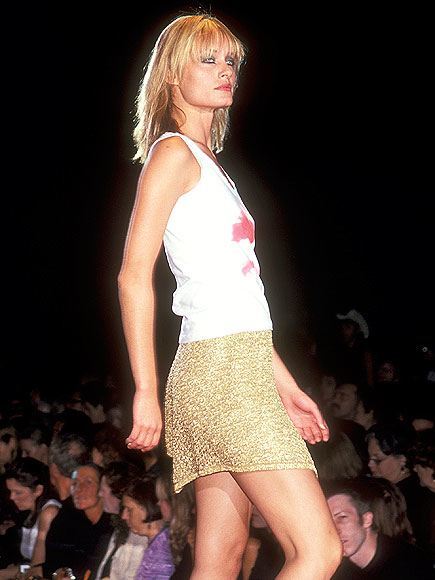 Eva Herzigova Cheated with DiCaprio in 1998
DiCaprio and Herzigova met at a movie premiere for The Man In The Iron Mask. The pair only dated for a brief period – reports say merely a month. But what makes this fling interesting is that at the time of Eva and Leo's tryst, Herzigova was married to Bon Jovi drummer, Tico Torres!
Leo and Gisele Dated from 2000-2005
Gisele Bundchen was Leo's longest relationship. They dated on and off for almost 6 years! Sources say Gisele was looking forward to an engagement. Unfortunately, Leo never popped the question and the couple called it quits. Shortly after, Gisele met NFL star Tom Brady and become a half of one of the most successful couples in the world!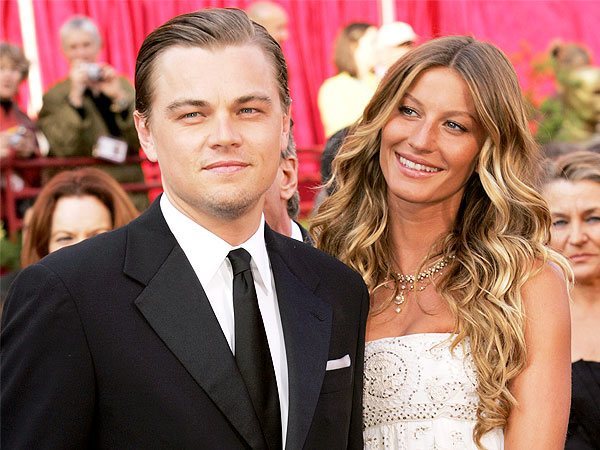 Bar Refaeli Nearly Married Leonardo DiCaprio in 2009
Aside from Gisele, this Israeli beauty was one of the most significant Leonardo DiCaprio girlfriend. Leo met 20 year old Bar in 2005 and the couple dated for 4 years, before taking a break in 2009. After only 6 months, the couple began dating again and many thought the pair would actually settle down together. But then their relationship ended for good in May 2011.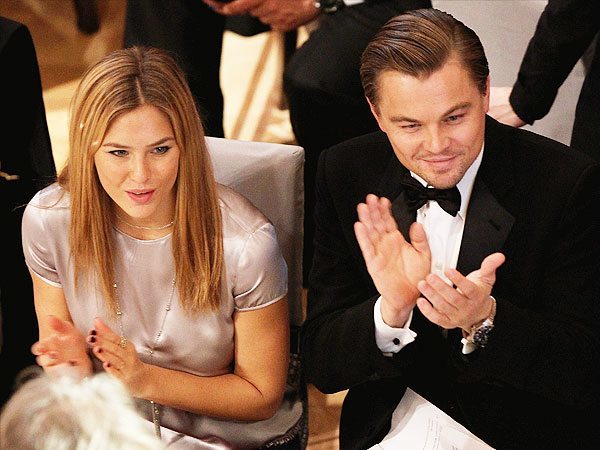 Leo Had a Short Romance with Anne Vyalitsyna in 2009
The Russian model met Leo in 2009 and the two dated briefly. The pair were supposedly together while he was on a break from his relationship with Bar Refaeli. So when Leo decided he wanted the Israeli beauty back he said good-bye to Anne V.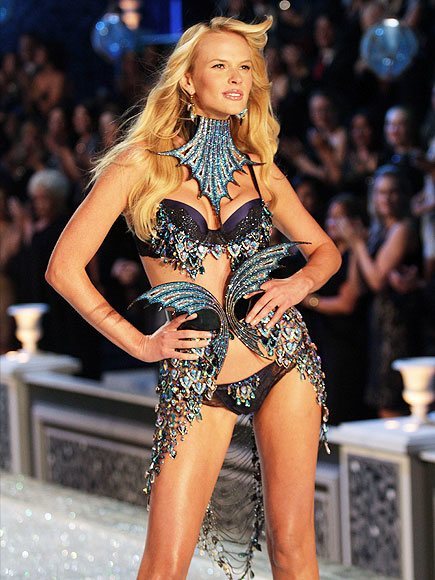 Madalina Ghena and DiCaprio Were an Item in 2011
DiCaprio had a short fling with the Romanian model while he was in Australia filming The Great Gatsby. Sources say Ghena and DiCaprio only went out a few times and that their relationship was merely physical. We can't say we blame him.
Erin Heatherton and Leo Coupled Up in 2011
The Victoria's Secret model and Inception star first met in December of 2011. The pair dated for almost a year, but Leo's hectic filming schedule stifled the relationship. Erin and Leo amicably split in October 2012.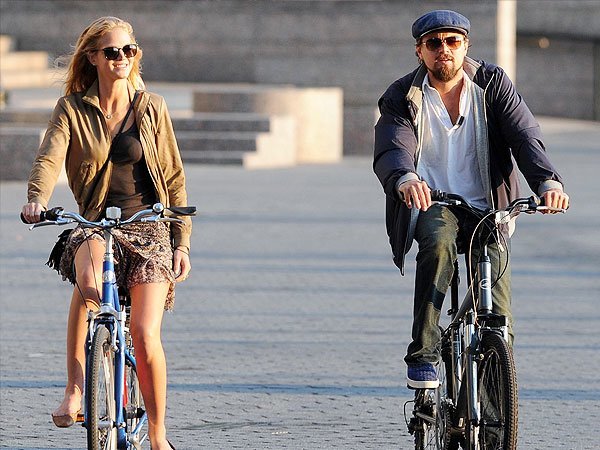 Toni Gaarn and Leo Began Dating in 2013
Leo's latest love interest is another Victoria's Secret model. DiCaprio met the German beauty in June 2013 and the pair are reportedly still together. Will Toni be the "one" to leave the runway and walk down the aisle? Unfortunately, it's hard to tell if the actor will ever be ready to settle down.