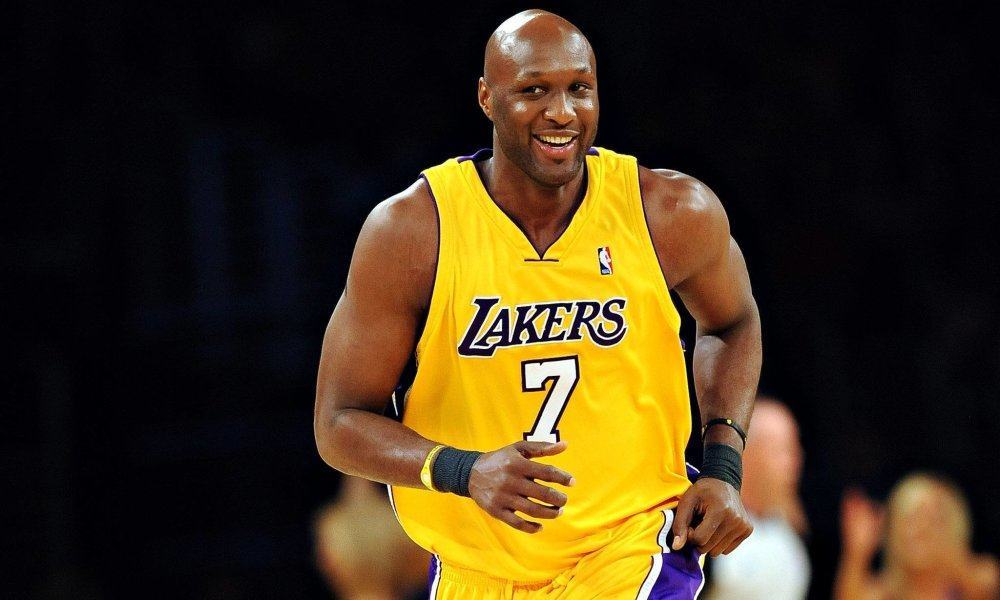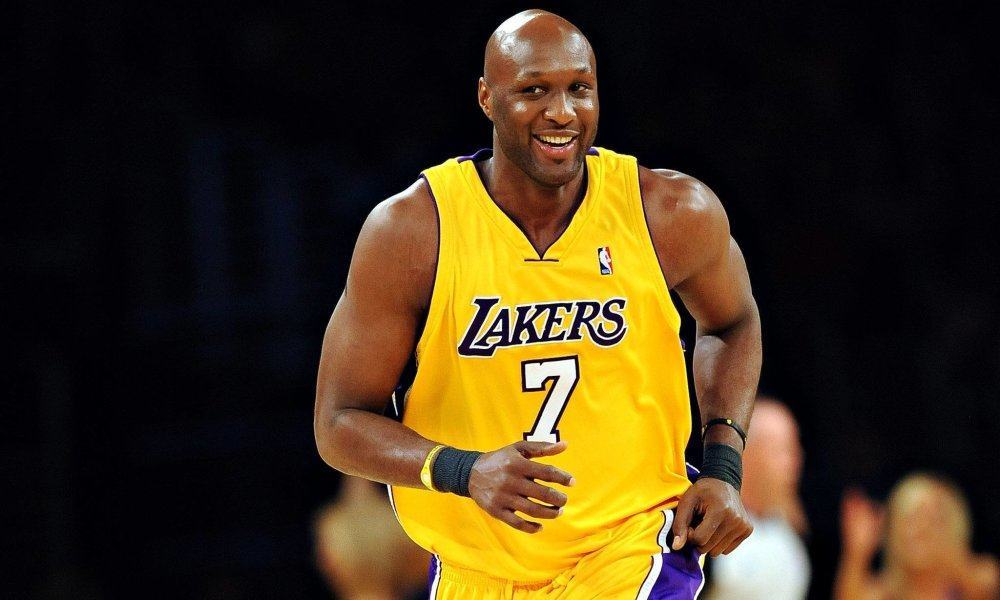 Basketball great Lamar Odom is currently fighting for his life at a Las Vegas hospital, after suffering an alleged cocaine overdose. Odom remains in a coma, with friends and family by his bedside. These are ten things you should know about Lamar's tragic life, which has been filled with plenty of hardship and loss.
1. Devastating Childhood
Lamar Joseph Odom was born in South Jamaica, Queens, NYC on November 6, 1979. His father, Joe, was a heroin addict for most of his life. His mother, Cathy Mercer, died of colon cancer when Lamar was only twelve years old. He was primarily raised by his grandmother, Mildred.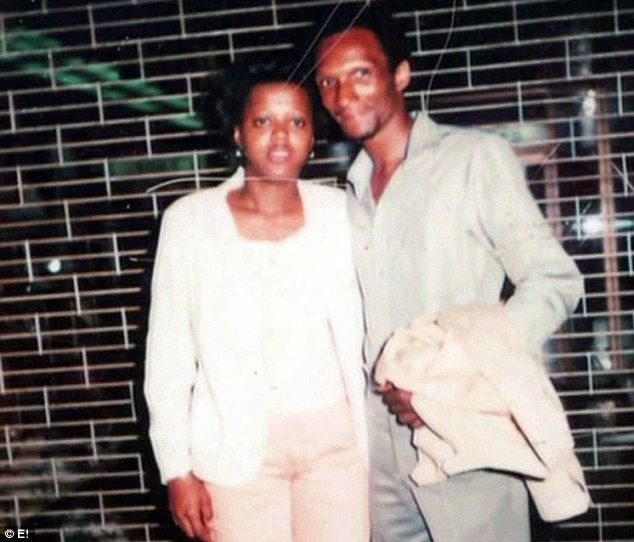 2. Early Basketball Career
Odom enjoyed playing basketball as a child, and his prowess at ball-playing was obvious from an early age. During his three years of high school, Odom played for Christ The King Regional High School in Queens. He transferred first to Redemption Christian Academy in Troy, New York for the basketball season and then to the now-defunct St. Thomas Aquinas High School in New Britain, Connecticut. Parade Magazine named him 'Player of the Year' in 1997 and he was named to the USA Today All-USA 1st Team as a senior.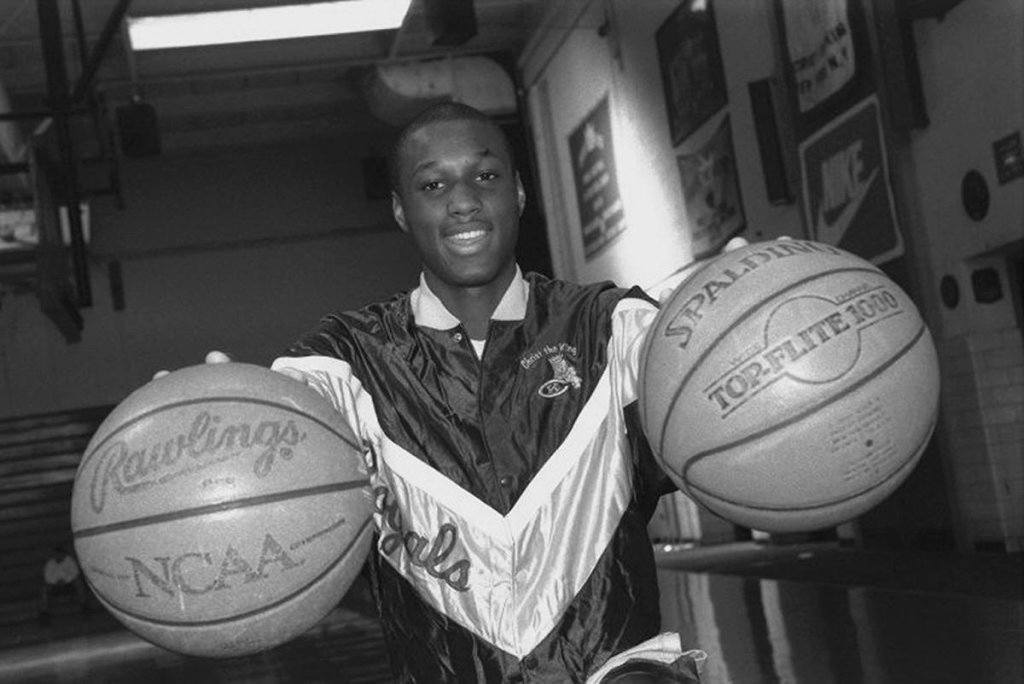 3. College Days
An 18-year-old Odom attended the University of Nevada at Las Vegas and enrolled in summer classes in 1997. But when a Sports Illustrated report questioned his unexpectedly low score of 22 out of 36 in the ACT, the school released him in July. Odom transferred to the University of Rhode Island, but was forced to sit out the 1997–98 season. He played one season at Rhode Island in the Atlantic 10 Conference, and led the Rhody Rams to the conference championship in 1999. His three-pointer against Temple University at the buzzer gave the Rams their first A-10 Tournament title.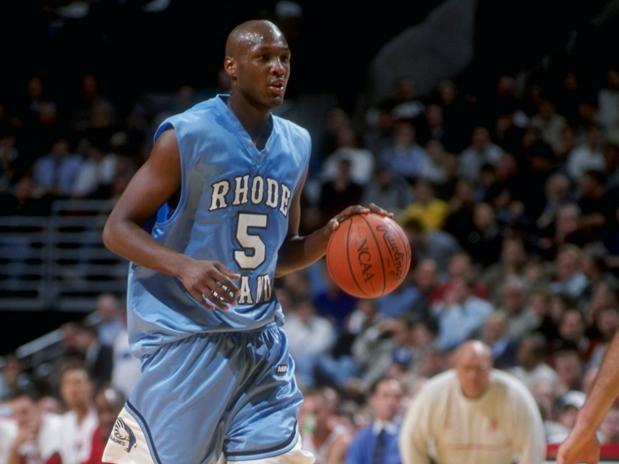 4. Joining the NBA
LO declared his eligibility for the 1999 NBA draft after finishing his freshman year at URI. The 6'10 forward was selected by the Los Angeles Clippers as the fourth overall pick. Odom played for the Clippers from 1999-2003. The next season Lamar was drafted to play for the Miami Heat, but he only remained with the team for one season.
5. Lakers Legacy
The 35-year-old is best known for his Laker days. Lamar played for the well-known Los Angeles team, under coach Phil Jackson from 2004-2011. He battled a number of injuries during his time with the Lakers, and was almost traded to Miami in 2009, but after negotiating a 4-year, $33 million deal, LO remained with Los Angeles. He played a crucial role for the Lakers winning over the Orlando Magic in the 2009 NBA Championships and over the Boston Celtics in the 2010 NBA Finals. In 2011, Odom was awarded the NBA Sixth Man of the Year Award, becoming the first player in Lakers history to do so. During the off-season, Odom considered taking a break from basketball after a close cousin died. Odom was also the passenger in an SUV accident that killed a teenage cyclist.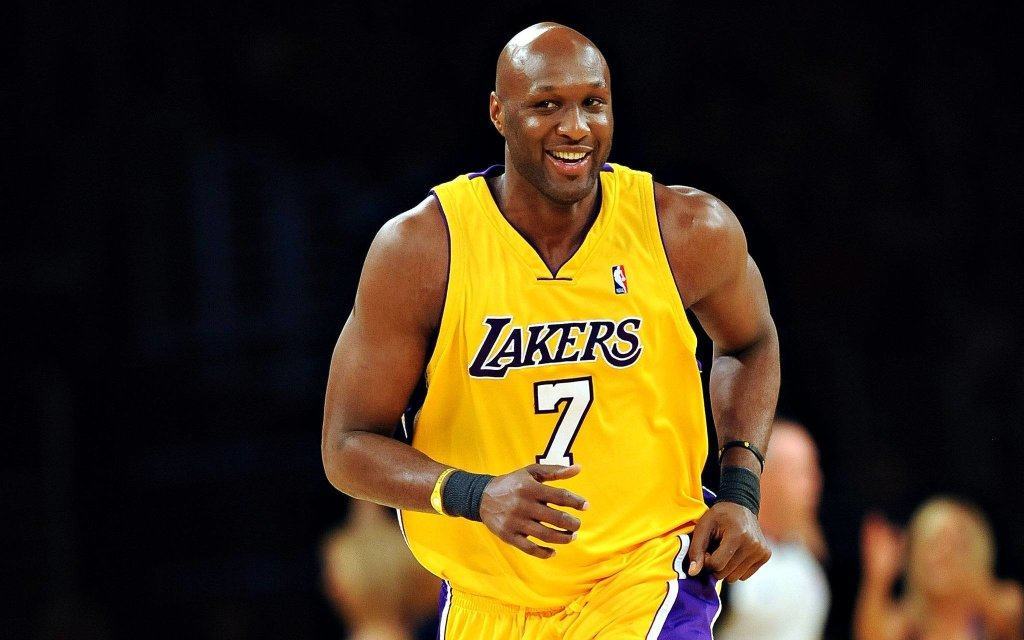 6. Post-Lakers Play
In December 2011, Odom was traded to the Dallas Mavericks, but he only played for Mark Cuban's team for one season. He returned to the LA Clippers in 2012 and lead them to their first Pacific Division title. In July 2013, Odom became a free agent but surprisingly did not land an NBA contract. Odom signed with Laboral Kutxa of the Spanish ACB League on a two-month deal in February 2014, but returned to the US after only one month due to a back injury. Odom signed with the New York Knicks for the remainder of the 2013–14 season, but was waived by the team in July 2014.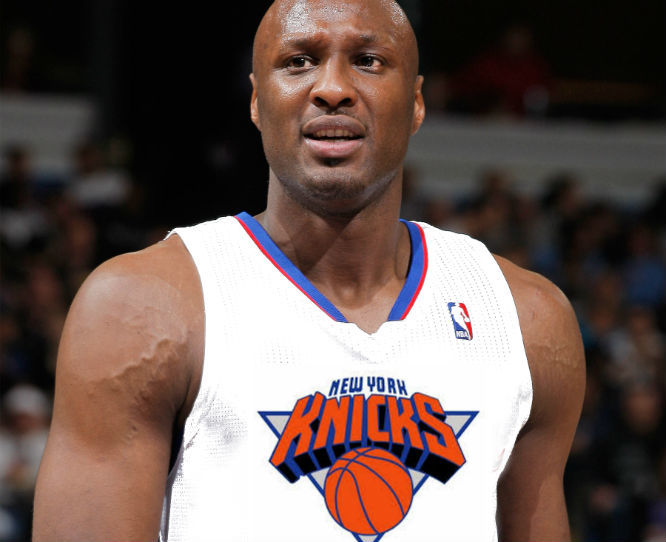 7. Olympic Career
The 6'10 superstar led the US national team to a bronze medal in the 2004 Summer Olympics in Athens. Odom was invited to play for the FIBA World Championships in 2006 but declined the invitation because of the tragic death of his 6-month-old son and he declined again in 2007 because of a shoulder injury. Lamar was invited back for the national team's run at the 2010 FIBA World Championship in Turkey, where the U.S. would win gold for the first time since 1994.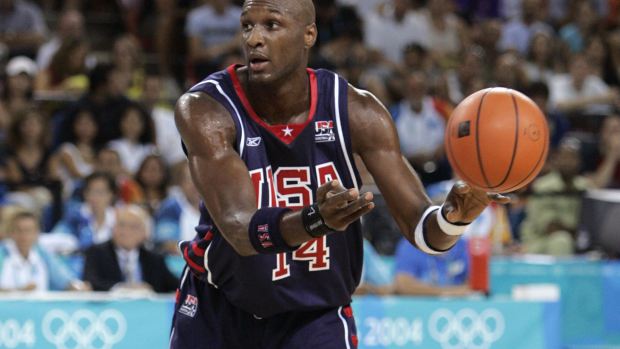 8. His Relationship with Liza Morales
Lamar and Liza first met during the 9th grade in Queens, New York. The pair dated from the 11th grade on and began building a family together shortly after. Odom had three children with Morales: Destiny was born in 1998, Lamar Jr. was born in 2002, and Jayden was born in 2005. Sadly, Jayden died from SIDS while sleeping in his crib in New York in June 2006, at only six-months-old. Morales and Odom never married, but were reportedly together for 10 years. They officially separated in 2006, following their son's tragic death.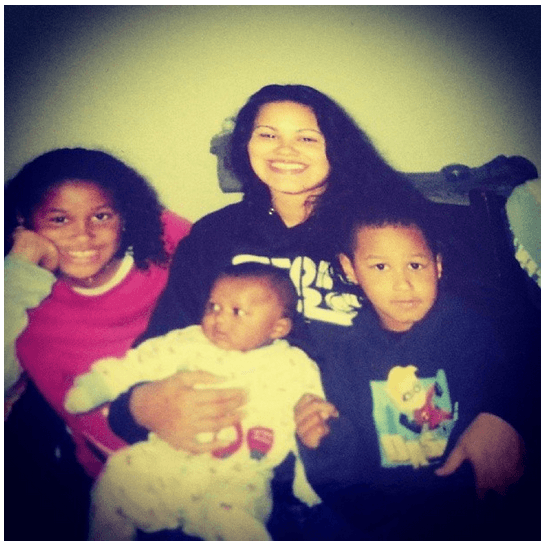 9. Meeting Khloe Kardashian
Lamar first met the youngest Kardashian sister in August 2009 and the pair wed after only knowing each other for four weeks. Their wedding ceremony was televised for her family's reality show, Keeping up with the Kardashians. Khloe and Lamar would eventually land their own reality series, entitled Khloé & Lamar which ran for two seasons, from 2011-2012. His new found reality fame took a turn for the worst. Odom was arrested on charges of driving under the influence in August 2013 and then in November he released a video that led many to believe he was heavily involved in drugs and being unfaithful to his wife. Khloe filed for divorce in December 2013 and the official documents were signed in July 2015. However, as of October 2015 the divorce has not been finalized, having yet to receive final approval from a judge.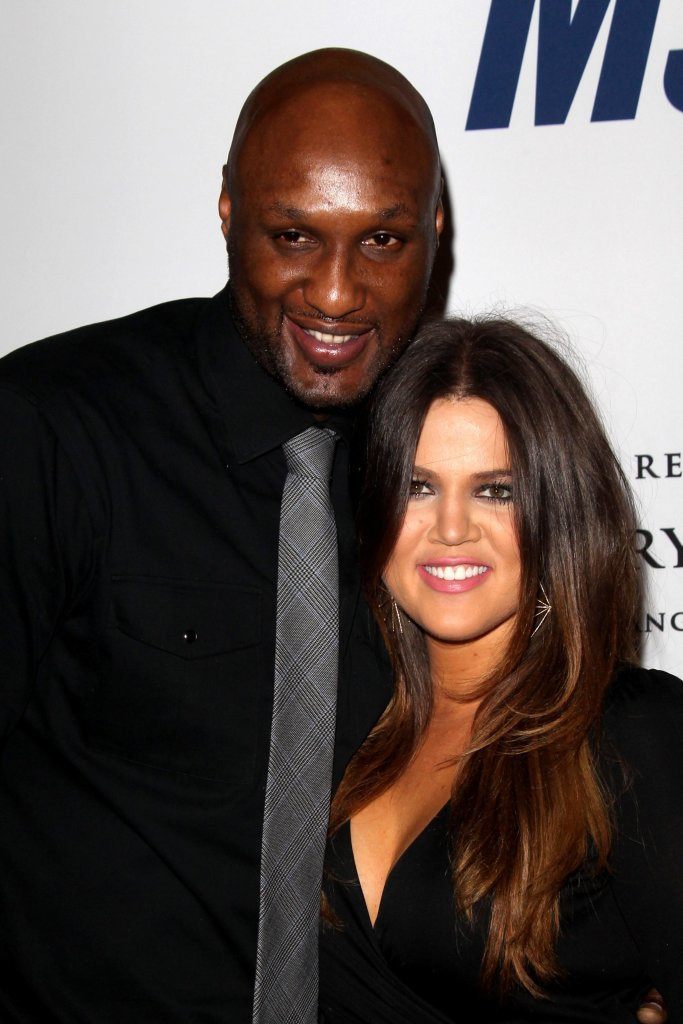 10. A Life of Loss
Since Lamar's exit from basketball in 2014, his well-being and overall health has been questioned. Many reports indicate that Odom has never been able to overcome the amount of loss he has suffered in his life including his mother, son, cousin and close friends. Another blow came when his best friend since elementary school, Jamie Sangouthai, died from a flesh-eating disease caused by dirty needles, in June 2015. It has also been reported that Odom has had a difficult time over the last year, dealing with the media constantly scrutinizing his professional and personal life choices.