Life in Hollywood can be stressful. Long work hours, constantly in the spotlight, all that money that you don't know what to do with. So you can't blame a star for having a few drinks to ease the stress. But some celebrities seem to get a bit carried away with the boozing. Let's take a look at 10 priceless pictures of wasted celebrities who must have been hitting the bottle a bit too hard.
1. Tara Reid's Wobbly Legs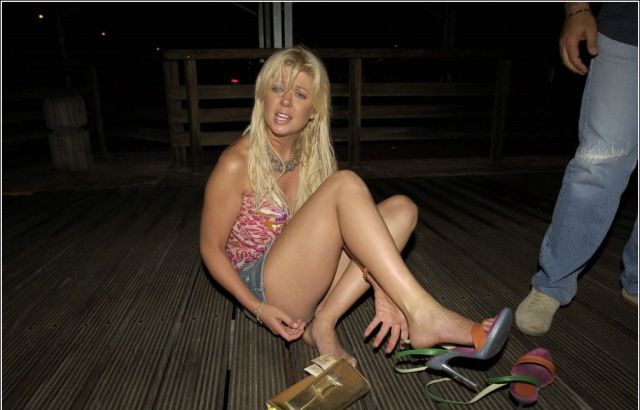 International party girl Tara Reid has never really learned her limits when it comes to alcohol. So there are plenty of pictures floating around the web of Reid looking, well, less than sober. Take a look at this one above. Tara seems to have fallen out of her shoes.
2. Kiefer Sutherland's At It Again
It is public knowledge that the 24 star has battled alcoholism for many years. So it's not surprising that we find a photo like this. In the picture above, Kiefer appears to be singing in a restaurant with two cigarettes in his hands. And then there's that flower in his pants. We wouldn't call this his finest hour.
3. Christina Aguliera's Mystery Smooch
We were glad to see Christina back on the scene when she started judging for The Voice. There were rumors going around that the former pop star was suffering from depression due to her drastic weight gain. But now Christina seems to be back on track. She was probably just having a night out on the town in the photo above. We're just wondering who gave her that kiss on the cheek?
4. Drew Barrymore's Looking A Bit Out Of It
Drew comes from a family fond of drugs and alcohol, and the actress has admitted to a bit of a rough patch during her teenage years. But the mother of two says she grown out of that stage. Maybe she's just tired from chasing her daughters around. Nah…she's hammered!
5. We Knew Courtney Love Would Make The Wasted Celebrities List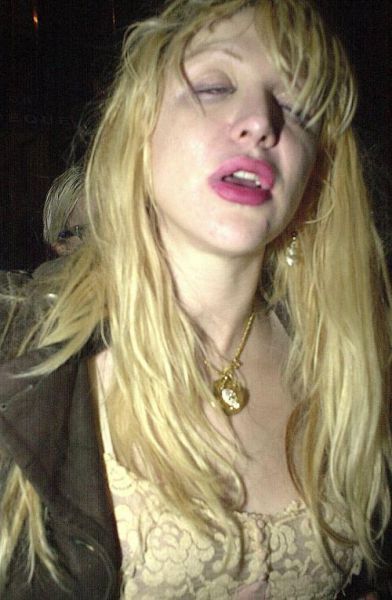 The ex-wife of Kurt Cobain has always been known as a hard partier. Courtney Love has suffered with substance abuse issues for most of her life. She claims she's been sober since 2007, so this must be an old picture of the former singer. For her sake, we hope she's staying clean.
6. Jessica Simpson Is Depressingly Drunk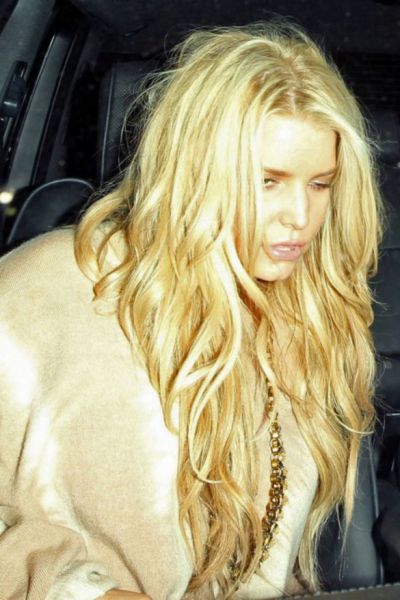 Jessica's never seemed like a big party animal, so we're surprised to find a picture of her looking like this. But Simpson did face weight issues last year and the paparazzi definitely harassed her about it. This picture must have been taken when she was still unhappy with her body, and maybe she was drinking away her sorrows.
7. Lindsay Lohan's Battle With The Bush
Now, Lindsay is one celebrity we're not surprised to see falling on her face. In the picture above, it appears that Lohan drunkenly lost her balance and fell into some bushes outside of the club. Glad someone's there to offer a helping hand.
8. Paris Hilton Flashing The Camera
Another young celebrity who's known to frequent the clubs a little too often is this international DJ. Paris started DJ-ing professionally recently, because she figured "what the heck, I'm out all the time, might as well make some extra cash."
9. Mel Gibson's Fight with The Photogs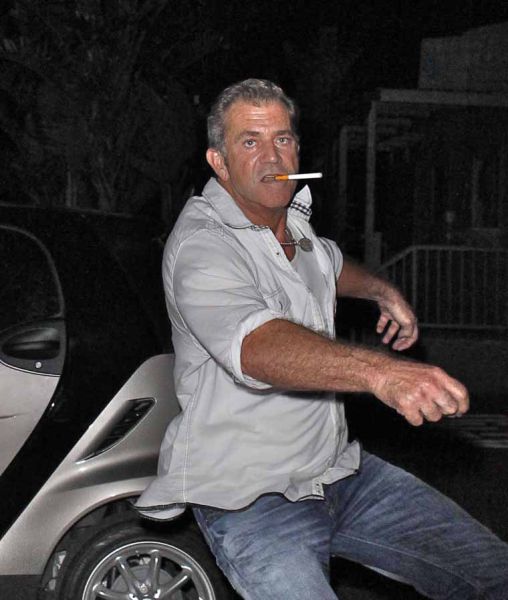 We haven't heard from Mel Gibson in a while. He must have been busy boozing it up. In this picture above it seems as though The Passion of the Christ director has turned a bit too much water into wine. Cool pose though, looks like he's riding an invisible horse.
10. Prince William and Kate Middleton Looking "Happy"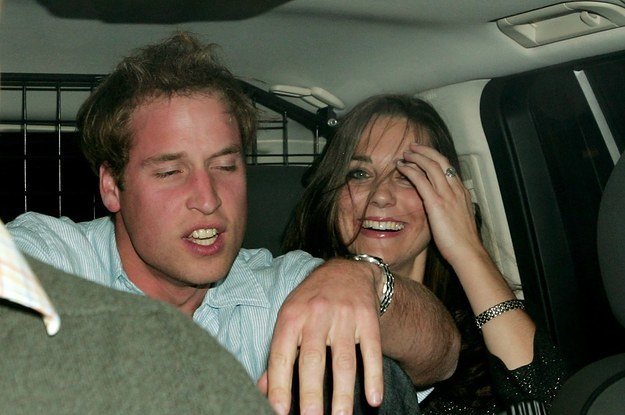 Who says the Prince of England can't have a little fun? Here a young Prince William and Kate seem to be returning from a night out on the town. We're glad to see the royals enjoying themselves. We know they're not regular wasted celebrities, but this picture is priceless.