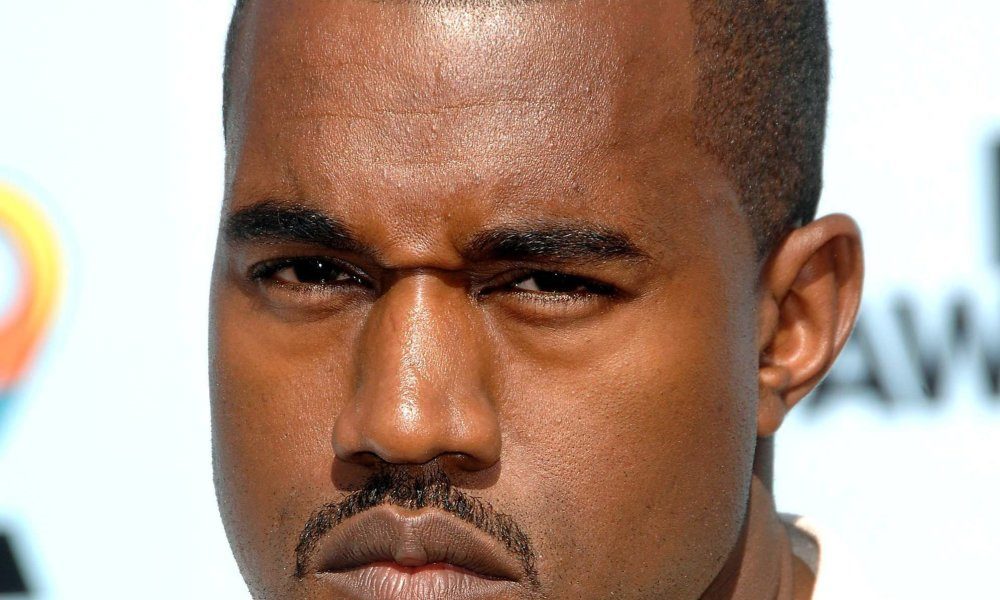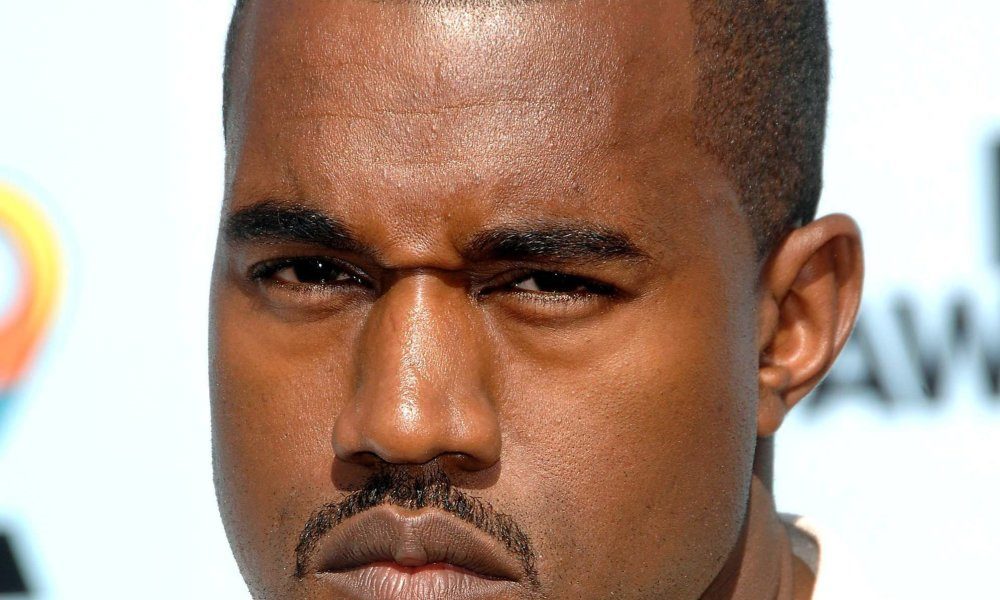 When stars first hit the scene, we admire their talent and are intrigued to know all about them. But there's a fine line between love and loathe when it comes to famous people. Over time, some of these celebs become overexposed. We learn that their personalities don't necessarily warrant all the attention they get. Eventually they start to grate on our nerves and fall out of favor. Here is a list of 11 of the most annoying celebrities around today. Maybe it's time they stepped out of the spotlight for a while.
1. Chris Brown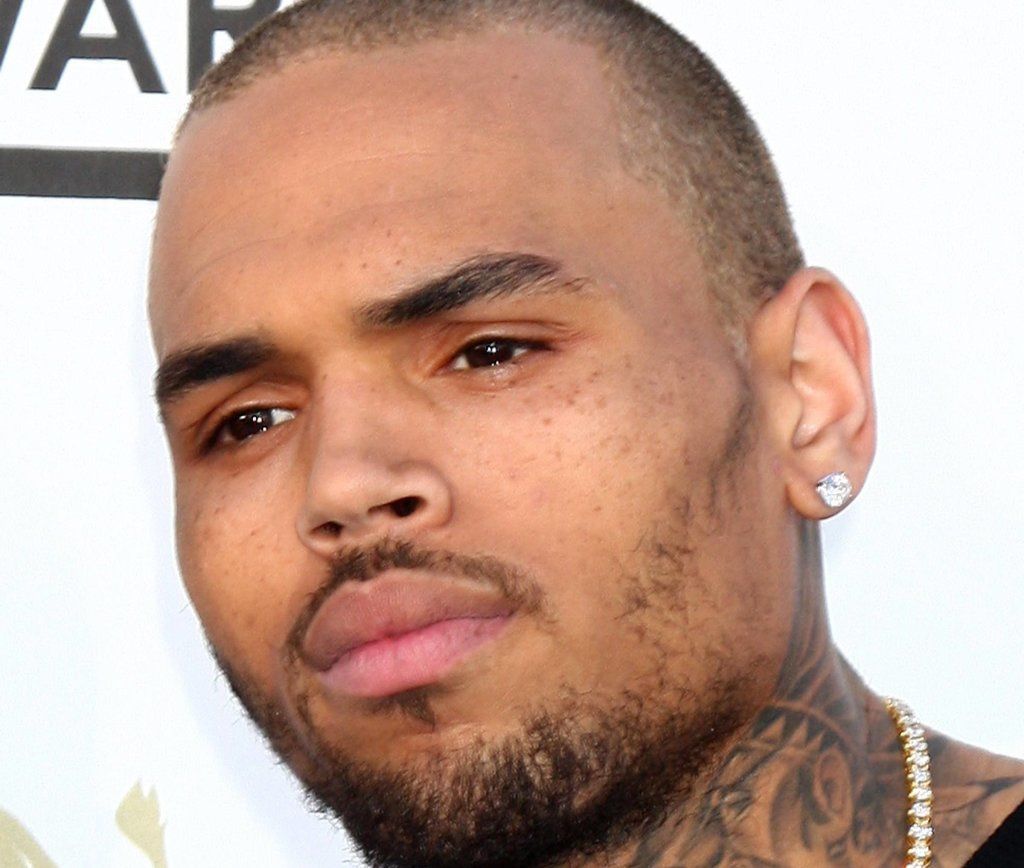 R&B singer Chris Brown plummeted in our estimation the second we learned he had assaulted then girlfriend, Rihanna, back in 2009. Somehow the two are still friendly today, and rumors of on-and-off reconciliations continue to follow them. We hope RiRi stays away from this notorious bad boy, who has had numerous outbursts, altercations and arrests since his domestic violence case against her. Love your music, Chris, but it's time you and your attitude faded away.
2. Shia Lebeouf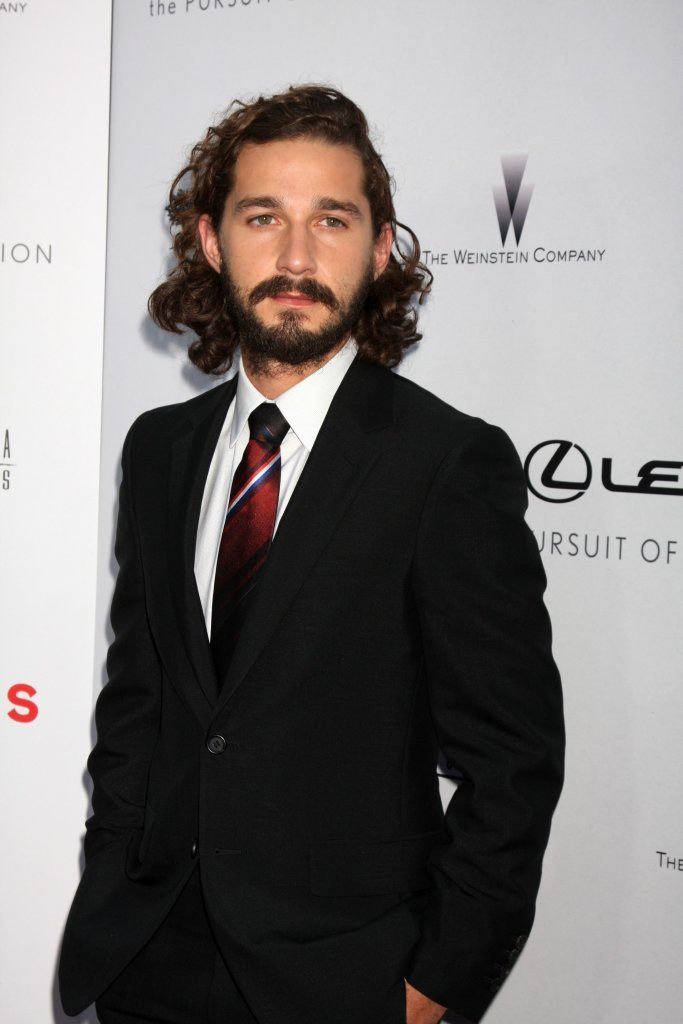 Shia Lebeouf is a talented actor who's had plum roles in Transformers and Wall Street: Money Never Sleeps. However, it's his outlandish off-screen antics that have left us scratching our heads. He seems to be consciously cultivating a reputation for weirdness. For example, there was a bizarre arrest for trespassing at a Walgreens. Then he headbutted a bloke at a London pub, in front of his girlfriend and her mother, no less. He was caught plagiarizing a short film, and then claimed he just did it to open a dialogue about plagiarism. Then there was the time he appeared at the Berlin Nymphomaniac premier with a paper bag over his head emblazoned with the words "I am not famous anymore". If that's what you want, Shia, we can oblige.
3. James Franco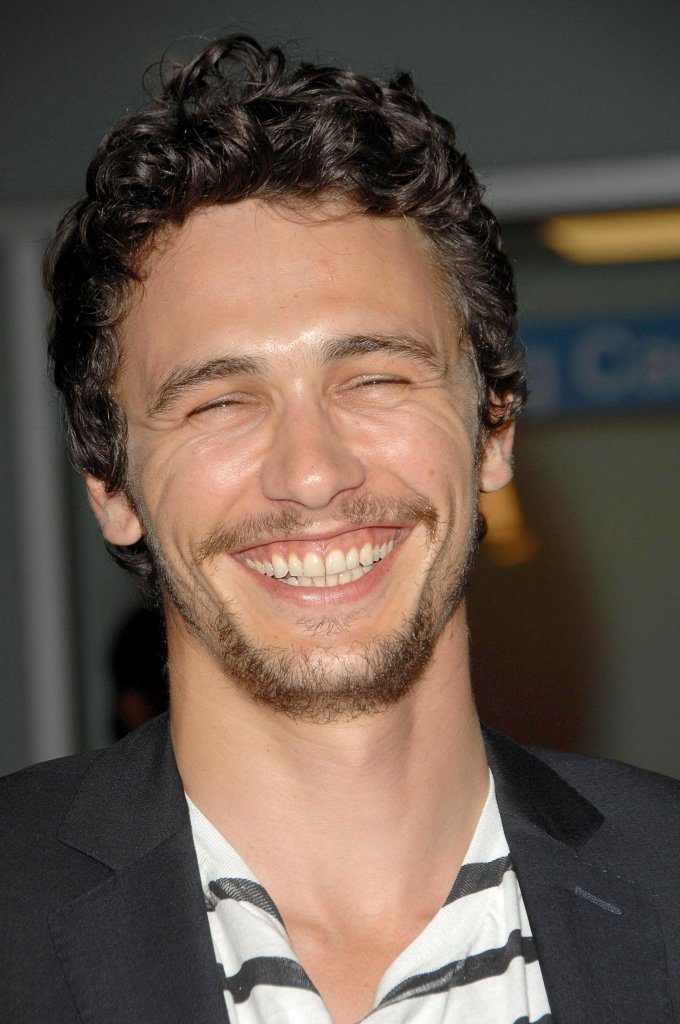 Speaking of weird celebrities, James Franco has recently crossed the line from amusingly eccentric to one of the most annoying celebrities. We don't deny he's a great actor, is smoking hot and is super bright (he's attended UCLA, Yale, Columbia and NYU). But he's starting to exude a pretentious air about it. Things started to go down hill for him when he snoozed his way through his hosting gig at the 2011 Academy Awards. He also took a role as "Franco" on General Hospital and called it "performance art". He appeared in drag on the cover of Candy magazine in 2010 just to be controversial, and produced a remake of some episodes of Three's Company for the Sundance Film Festival. It's like he's trying too hard to be edgy and provocative. And then there was his attempted hook-up with an underage girl in New York city this past April, an incident that played out publicly on Instagram. He needs to lay low for a while.
4. LeAnn Rimes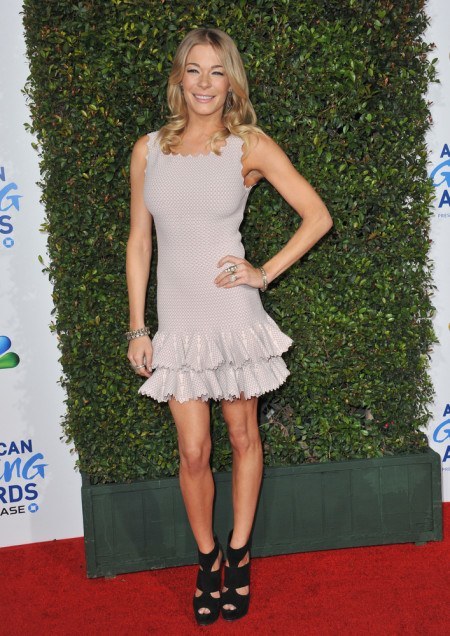 LeAnn joins our list of most annoying celebrities because she overshares too much of herself in a vain attempt to keep her name in the spotlight. Exhibit A is her ongoing Twitter feud with Brandi Glandville, the ex-wife of Rime's now-husband Eddie Cibrian. Granted, Brandi milks it as much as LeAnn does, but we wish these two would just move on from airing their daily squabbles in such a public forum. Now Rimes and Cibrian have signed on to a vacuous reality show, which begs the question, does anybody really care about them anymore? And what's with all those bikini selfies, LeAnn? The girl can sing, but her desperate insecurity is excruciating.
5. Donald Trump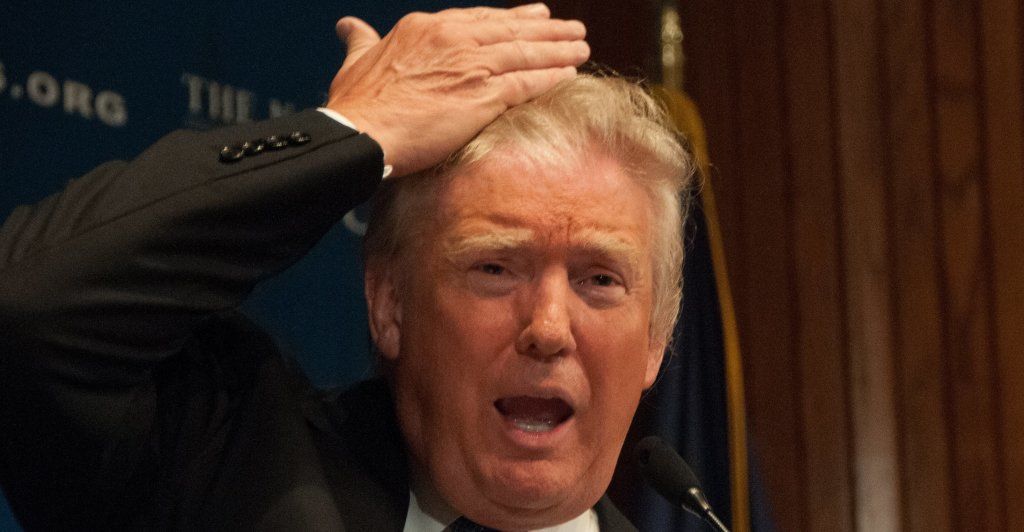 Can somebody please fire this man already? If there ever was a pompous windbag, it's Donald Trump. Sure, he's a successful real estate tycoon, but that doesn't mean he should spout his opinions about topics he knows nothing about. His ongoing war of words with Rosie O'Donnell is just plain insulting. It's like schoolyard name-calling, dissing her with "dumb", "loser" and "fat". His fueling of the Obama "birther" issue was just asinine, and his hinted run at the presidency was just an overt publicity stunt for The Apprentice show. We wish "the Donald" and his comb-over would go away.
6. Nicki Minaj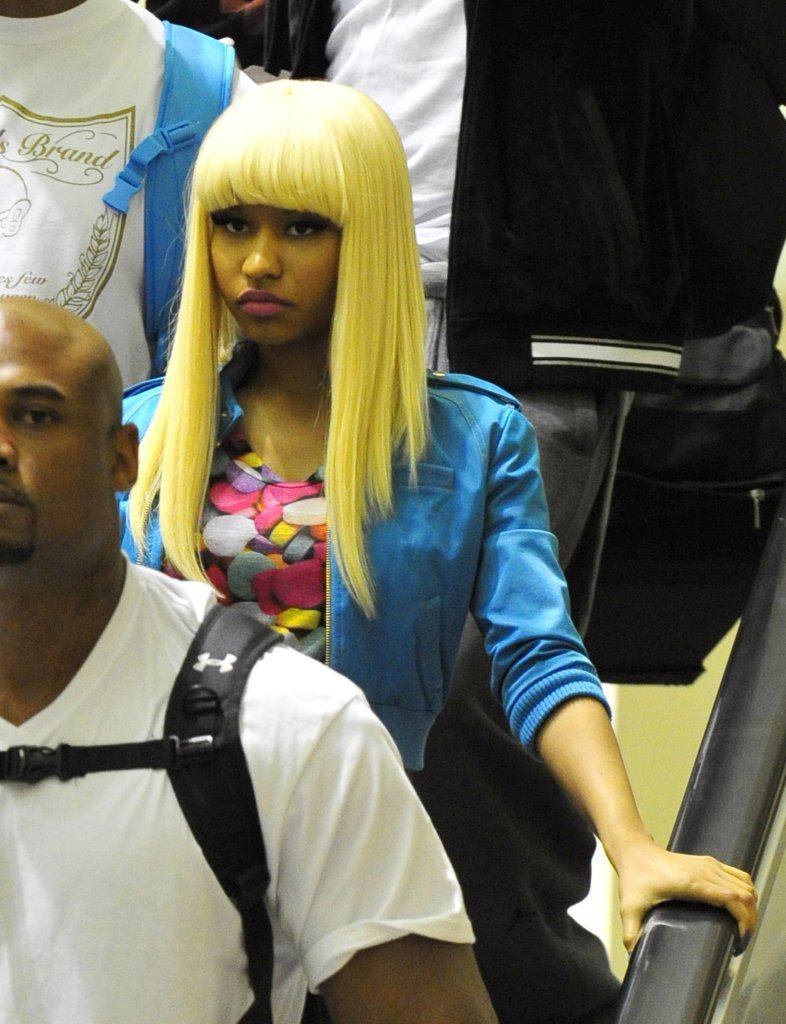 Is it just us, or does that whiny nasal helium voice grate on your nerves too? Sure, Nicki is a talented rapper who can spout out words in rapid fire. But her lyrics are salacious just for the shock value and her overuse of auto-tune is atrocious. She's more famous for her barbie wigs and big booty than for any musical skill. Her annoying stint on American Idol did nothing to endear her to a larger fan base. Quite the opposite, in fact. We wish this "anaconda" would just slither away for a while.
7. The Whole Kardashian-Jenner Family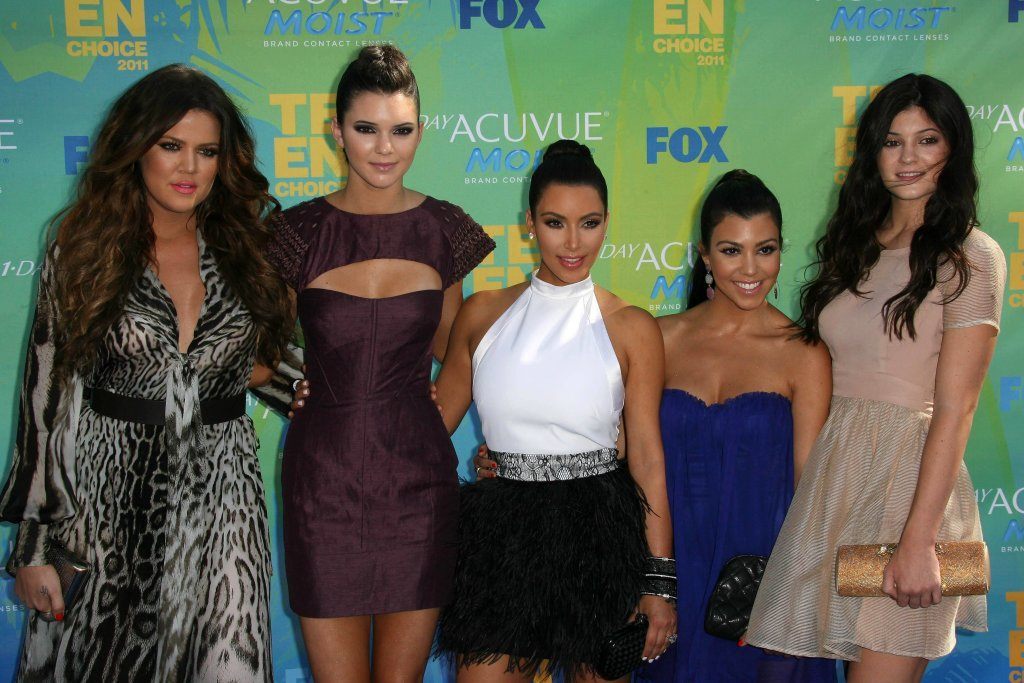 This entire clan is essentially famous for being famous, rather than having any perceivable talent. On one hand, their notoriety is an impressive marketing feat that has made them millions of dollars and social media fans. On the other hand, can their more-than-fifteen minutes of fame be up now, please? The Kardashian Jenner family is the epitome of overexposed, and we're frankly getting bored of keeping up with them at this point.
8. Kanye West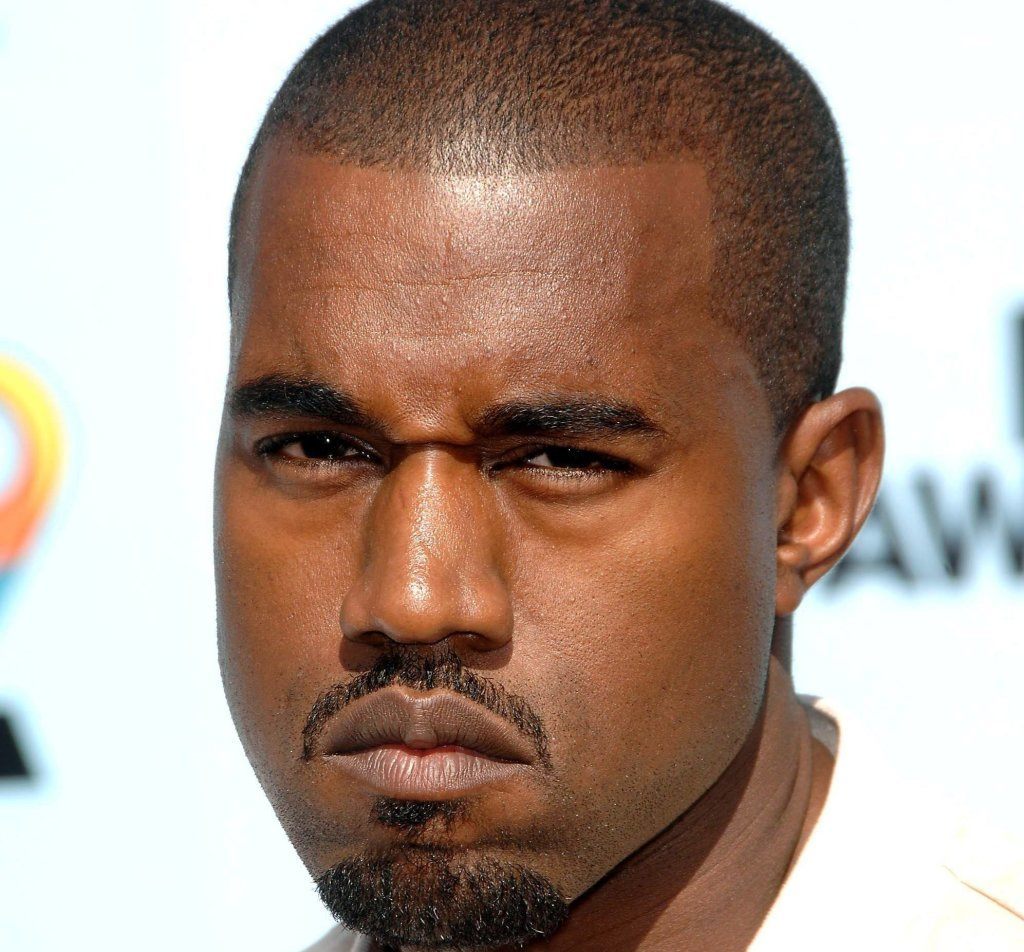 Kanye West has married into the Kardashian crew, but he warrants his own spot on our list of most annoying celebrities. This egomaniac goes beyond annoying and into the realm of obnoxious. We can appreciate his rapping talent, but his personality and sense of self-importance needs a reality check. Anyone who calls himself "Yeezus" and writes songs like I am God must be more than a little narcissistic. We soured on him ever since he rudely interrupted Taylor Swift's acceptance speech at the 2009 VMA's. Get over yourself, Kanye.
9. Robin Thicke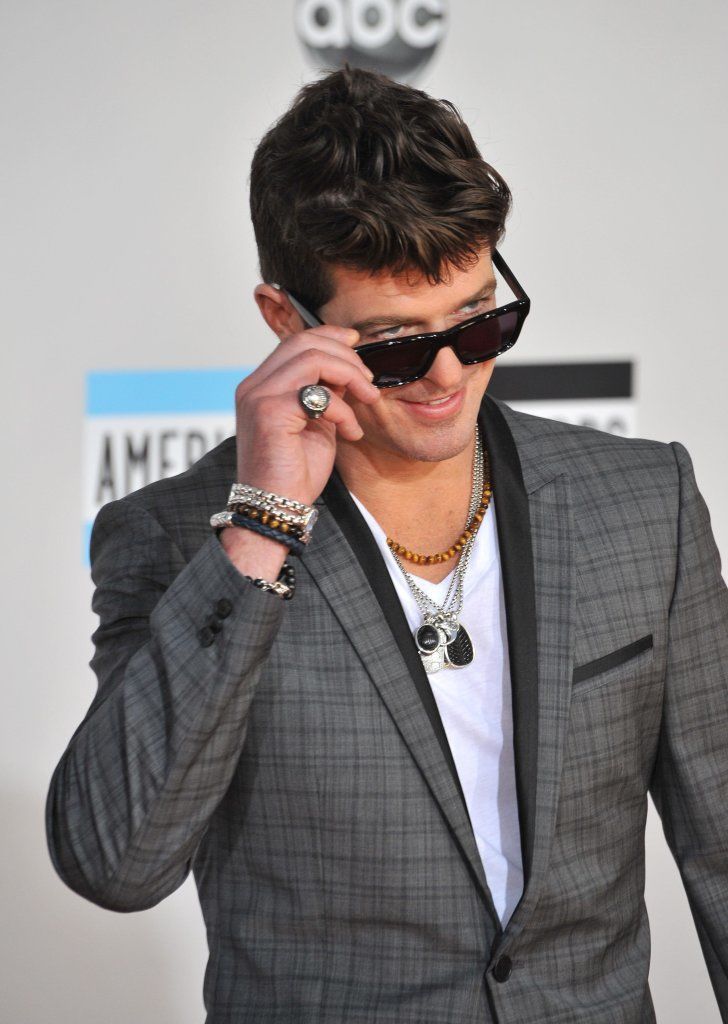 Robin Thicke has had a few catchy hits, but we think it's gone to his head. It's like he's trying too hard to exude a sexy swagger, and it rings a little false. He looked ridiculous dancing around with Miley Cyrus in that striped suit and pompadour hairdo at the 2013 MTV Video Music Awards. His wife, Paula Patton, must have thought so too, as she filed for divorce shortly thereafter. Thicke's attempts to win her back through public apologies and a Paula record dedicated to her seemed more like a publicity stunt than any sincere effort.
10. Miley Cyrus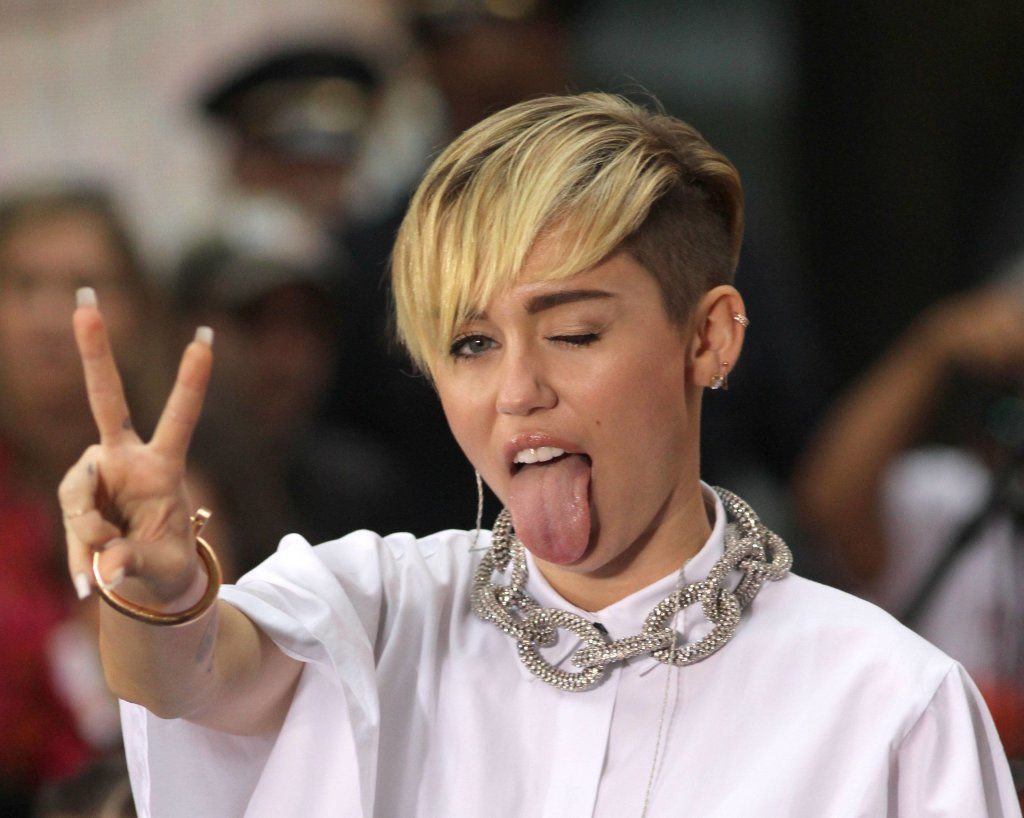 Miley's overt attempts to shake her Disney persona have gone a little over-the-top and into the realm of annoying. The excessive twerking, tongue wagging and skin-baring seem like a desperate ploy for attention. Granted, it's working, as she is constantly in the media spotlight for these controversial antics. But we think she has a lot of talent and doesn't need to go this raunchy route to build her career.
11. Justin Beiber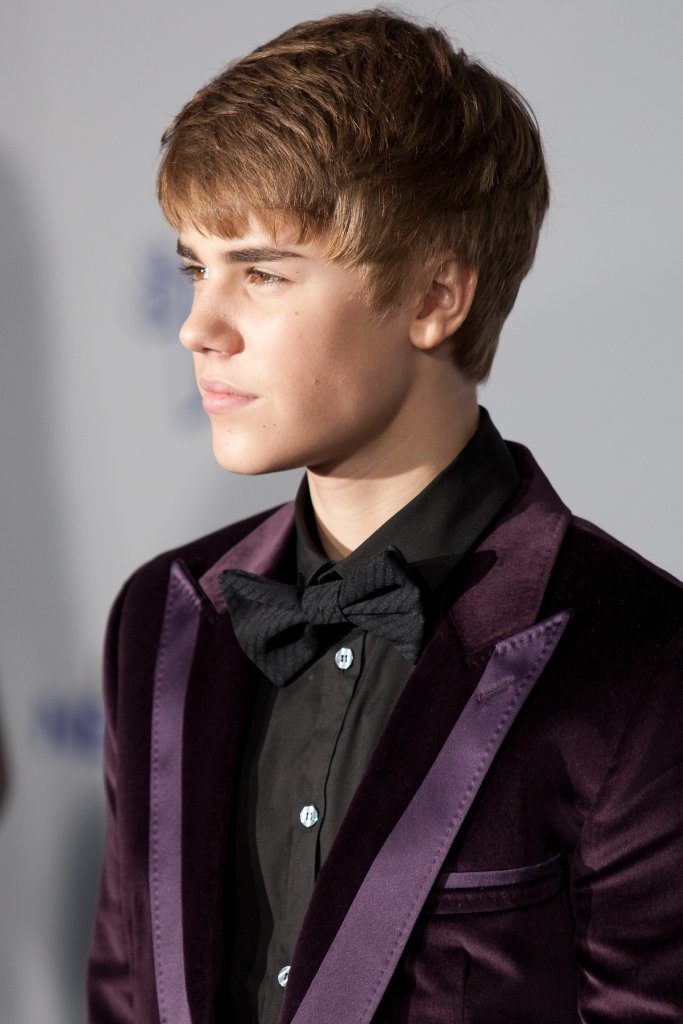 Most people would agree that Justin Beiber is one of the most annoying celebrities out there today. He's gone from a fresh-faced young crooner that made tweenage girls swoon to an insufferable wannabe bad-ass in just a few short years. He's a textbook case of why young stars thrust into the big leagues need to have a guiding hand shepherding them through the process. Rather than turn his fame and influence into something positive, he's gone down the house-egging, drag-racing, showing-up-late-to-concerts route. Take a hint, Beibs. The world has turned on you, so take your money and fade away already.