Hollywood divorces are typically ugly, but child custody battles make things downright nasty. Some celebs choose to stay together for the kids benefit, or reach amicable agreements on shared childcare and support. But often the custody battles become so bitter neither side is willing to give an inch. This results in drawn out sagas of courtroom fights and public slandering. The exes are so bent on sticking it to each other, but its the kids that get hurt in the end. Here are 9 celebrity custody battles that we wish, for the sake of the children, had never happened.
1. Peter Cook's Affair Caused The Split Between Him & Brinkley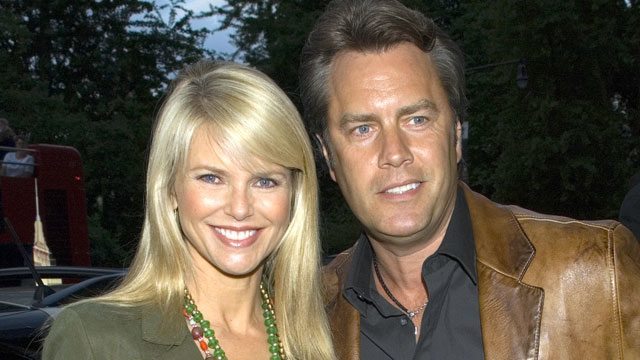 Cook and Brinkley were once happily married and raising their children, Sailor (their daughter) and Jack (her son from a previous relationship, whom Cook adopted). However the couple split in 2006 when Brinkley learned of Cook's affair with his 18 year old assistant. Both parties played it out in a public war of words, and the tabloids had a heyday with the story. Brinkley spilled details pf Cook's alleged $3000 a month porn habit and ill treatment of her eldest daughter, Alexa Ray Joel. Cook lashed back with denials and defenses that cast Brinkley in a bad light. It took years to reach a settlement and custody arrangement, and yet they still never miss an opportunity to lambast each other.
2. Woody Allen and Mia Farrow's Long Custody Battles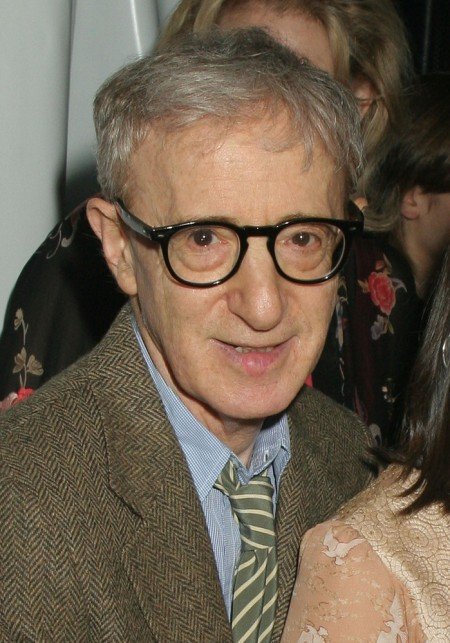 While these two were never formally married, they had one of the most complex and convoluted custody battles in Hollywood history. The couple had one biological child and two adopted children, with Farrow's other adopted and biological children rounding out the family unit. When news broke of Allen's affair with Farrow's adopted daughter Soon Yi, the couple naturally split (that's kind of a deal breaker in most households). Yet Allen still wanted to be a part of his three kids' lives. The ensuing custody battle was heated and all sorts of accusations were flung about by both parties. Allen's lawyers claimed Farrow was an unfit mother. Farrow claimed Allen had sexually assaulted their daughter. In the end, Farrow won out, gaining sole custody of all the children.
3. Pamela Anderson and Tommy Lee Found Common Ground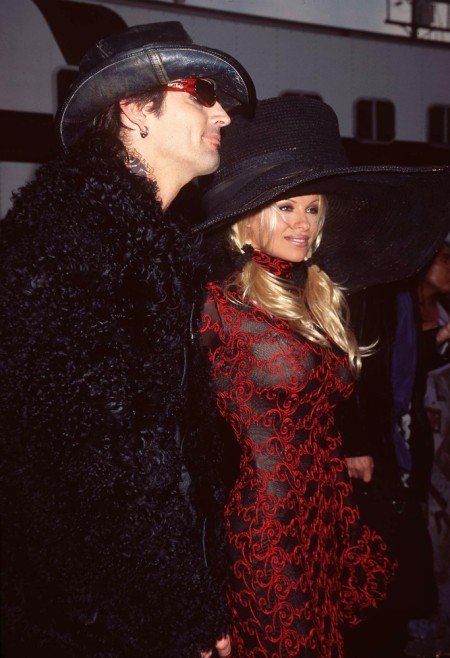 The intensity of Anderson and Lee's relationship was matched only by the bitterness of their breakup. The on and off couple divorced in 2008 but continued to duke it out over their two sons for years. Anderson claimed that Lee was emotionally unstable and prone to alcohol abuse. Unlike many other Hollywood custody battles, these two eventually found common ground and in 2002 agreed to a shared custody arrangement.
4. Kim Basinger and Alec Baldwin Are Still Bitter
Baldwin and Basinger lived in wedded bliss for nine years, raising their daughter, Ireland, together. Sadly but not surprisingly, this bliss didn't last. They divorced in 2002 and an intense custody war ensued. Vicious accusations were hurled on both sides, and attempts were made to limit Baldwin's access to his child. In 2004, they settled on joint legal and physical custody, but the resentment still raged. It all came to a head in 2007 when that infamous voicemail of the hotheaded Baldwin chastising his daughter was leaked. We're not sure he'll ever live that one down.
5. Halle Wanted to Move to France with Gabriel Aubry's Daughter
As Aubry and Berry's love evaporated in 2011, both dug their heels into one of the longest and nastiest custody battles in Hollywood. Aubry asked for joint custody of their daughter, Nahla. Berry not only asked for sole custody, but also permission to relocate with her daughter to France. Her request was denied. This courtroom battle turned into a real brawl between Aubry and Berry's current partner (now husband), Olivier Martinez, with the two men getting into a physical altercation outside her home. The couple eventually came to an amicable understanding and are currently sharing custody of their daughter.
6. Usher and Tameka's Custody Battles Lasted Longer Than Marriage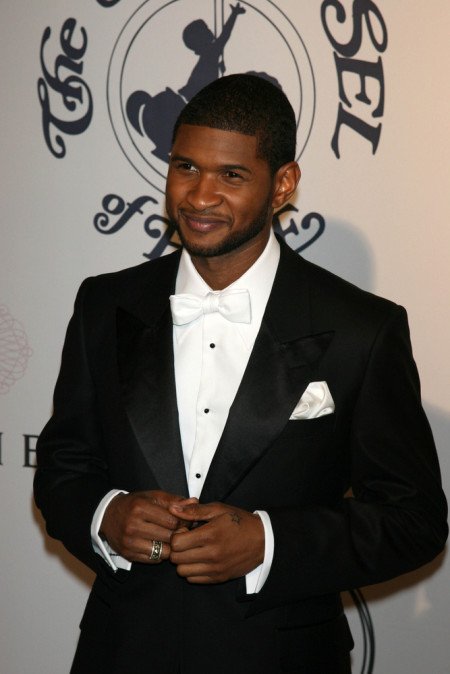 Usher and Tameka managed to marry, have two children, fall out of love and divorce within two years. But it took them four years to sort out their custody arrangement. The length of the battle was matched by its bitterness. Both sides dished dirt on the other. After a tragic jet ski accident took Tameka's older son, they seemed to gain some perspective and bury the hatchet. In the end, Usher won out and was awarded primary physical custody of their two sons.
7. Jason Hoppy and Bethenny Frankel's Bitter Feud Lasted 2 Years!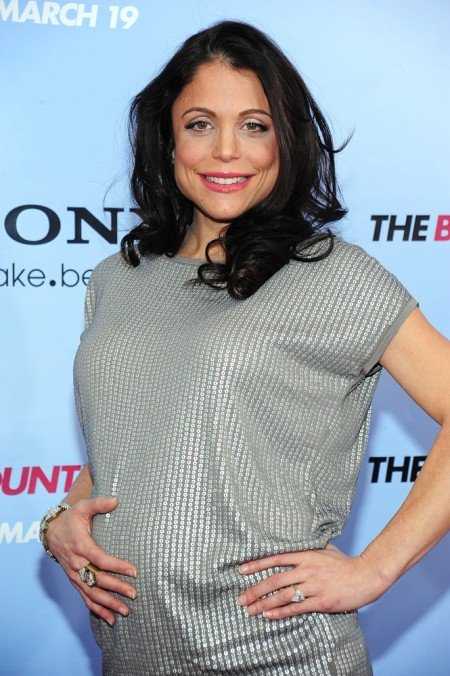 Hoppy and Frankel hold the record for some of the vilest accusations traded by a former celebrity couple. Hoppy accused Frenkel of using their daughter, Bryn, as a "prop" to settle scores with him, and to build her "brand". Bethenny accused Hoppy of threatening "to destroy her." Eventually however, the flames of hatred cooled and they eventually reached a custody sharing agreement.
8. Anne Heche and Coley Laffoon's Custody Battles Continue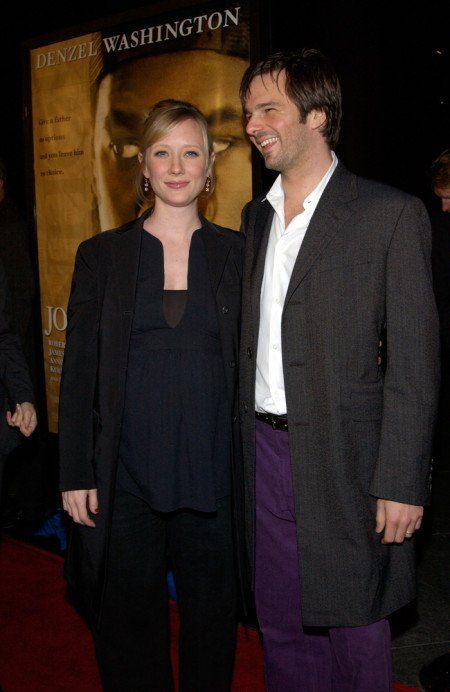 Heche and Laffoon had no shame airing dirty laundry in public during their divorce and custody war. Over the course of their battle for son Homer, Laffoon claimed that Heche lacked parenting abilities and was mentally unsound. Heche shot back by suggesting that Laffoon made unacceptable financial demands. Unfortunately, unlike in the cases we've seen above, even a settlement has not stopped the bickering. Heche, in particular, continues to publically criticize her ex-husband every chance she gets.
9. Daniel Giersch and Kelly Rutherford Still Can't Agree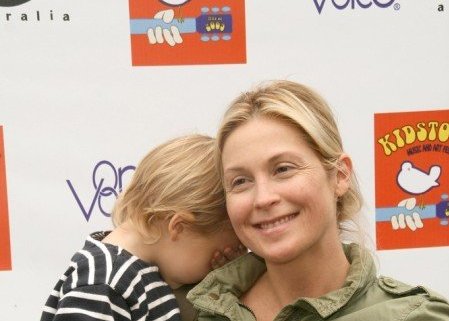 Like Usher and Tameka, Daniel and Kelly spent more time in court fighting than in wedlock. In fact, she filed for divorce while she was still pregnant with their second son. Their battle escalated to the point where Kelly sought a restraining order against her European ex. She may have even played a role in having him deported. The move backfired, though. Despite a 50/50 custody settlement, a judge has ruled that the children should primarily live with their father overseas as he is unable to enter the US to visit them. Not surprisingly, the Gossip Girl and Melrose Place actress wants to fight back, but she recently declared bankruptcy due to all these legal proceedings. This sad situation sounds like a plot from her television dramas.