If there's one event every star wants to attend, it's the Oscars. The Annual Academy Awards is one occasion where you find the hottest celebrities on the red carpet. These A-listers are the trendsetters when it comes to fashion, and when they all congregate at one place the fashion stakes are very high. Every star wants to come looking their best and stand out from the crowd. But sometimes celebs choose a look that is a bit too unique, and catches people's eyes for all the wrong reasons. Here are 10 celebrities who ignored all fashion sense and have made our list of Oscars worst dressed of all time. The envelope please…
1. Jennifer Garner Ruined With Ruffles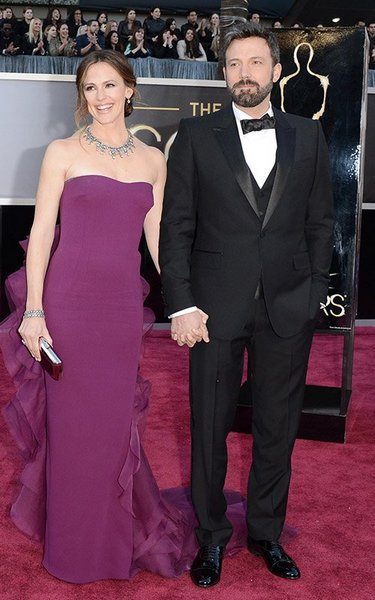 Garner's purple Gucci gown complements her figure well, and looking from the front the simplistic design looks quite appropriate. Less appropriate are the plume-like ruffles running down the back of her dress. They not only ruin the focus on Garner's svelte figure, but also look completely out of place within the overall design.
2. Anne Hathaway Oscars Worst Dressed in Pink
We do feel for celebrities who have to change their dress choice at the last minute. But we expect top stars to have fashions that at least fit well. Hathaway's 11th hour decision to swap the Valentino gown she'd originally chosen (because she heard Amanda Seyfried would be wearing something similar) for this pale, bland Prada ensemble is perhaps one of her worst fashion choices. This ill-fitting frock totally washed her out.
3. Sarah Jessica Parker's Unflattering Gown
The Sex and the City star chose a champagne colored Chanel gown for the 82nd Academy Awards. We can't fault the dress, but we're sure it wasn't meant to be worn by a lady who's so stick thin. In fact, we can hardly make out her waist. Considering how good she looks in dresses that are more tailored and form fitting, we wish she'd not chosen this frumpy, unflattering gown.
4. Halle Berry Disappoints in Metallic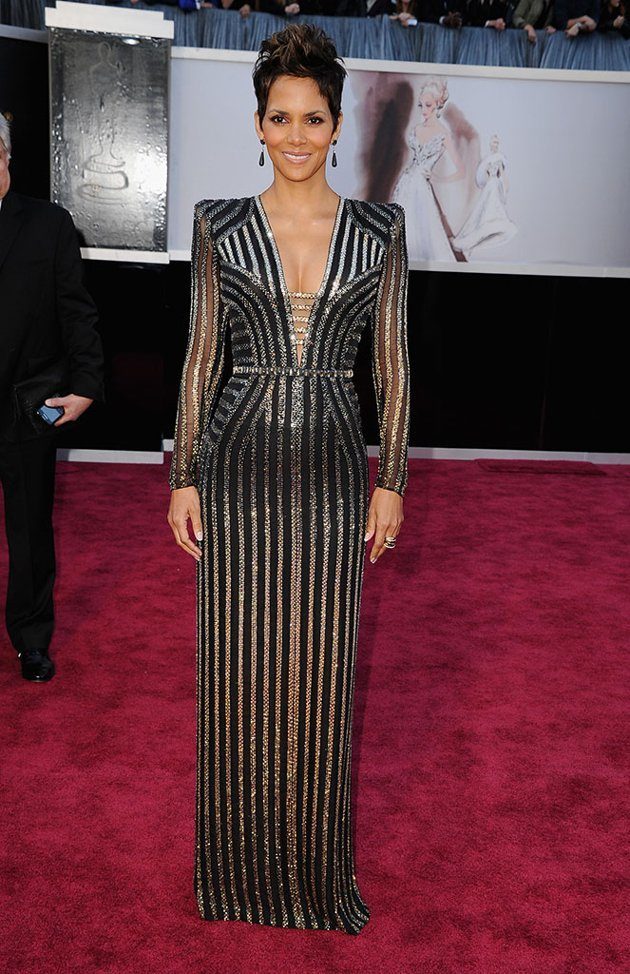 Perhaps we expect a little more from Berry than we do from the average celebrity. She could wear a burlap sack and still look good. Be that as it may, the metallic gown with plunging neckline that she wore to the 85th Oscars definitely doesn't count among her most fashionable choices. The gown seemed a bit harsh, distracting and simply failed to accentuate her figure.
5. Angelina Jolie's Cryptic Look
The Tomb Raider star has a figure any girl would die for, yet she chose to cover it all up in an unflattering jet black dress. We wouldn't mind so much if the dress had helped accentuate her curves, but it didn't. Coupled with her stringy black hair and that crypt-like makeup, her dress reminded us of a certain lady from the Addams Family.
6. Charlize Theron's Focal Flowers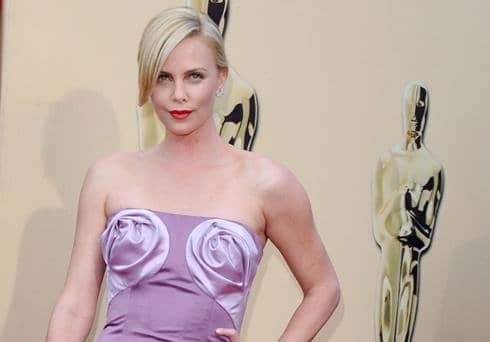 Theron chose a Dior Spring 2010 Collection gown for the 82nd Annual Academy Awards that had embellishments in the wrong places. The gown had a unique design on the bust which awkwardly became the observer's focal point, taking away from the rest of the lilac dress.
7. Kate Hudson Oscars Worst Dressed in 2001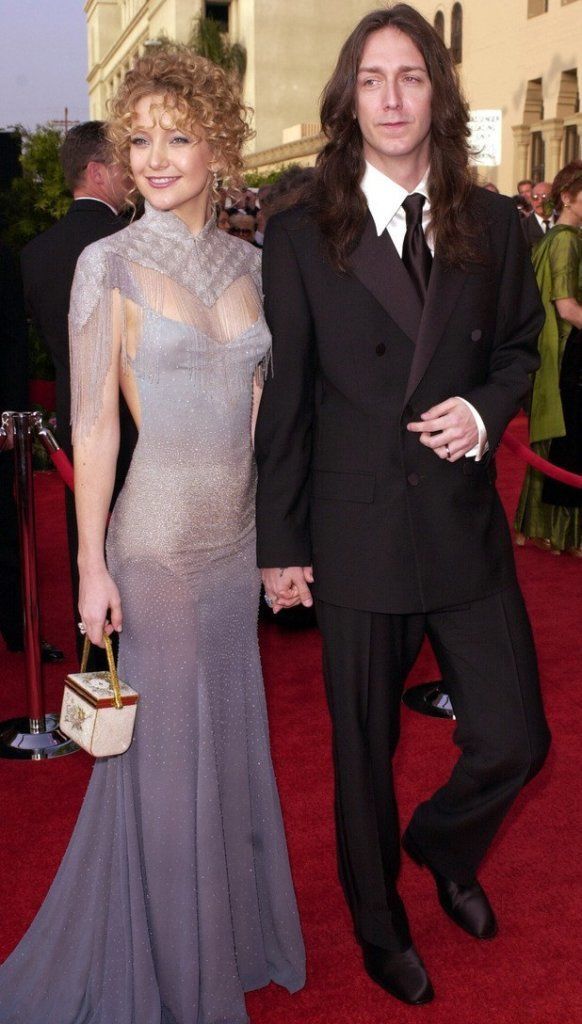 Hudson usually sets the red carpet on fire with her youthful exuberance. However, the Stella McCartney dress she chose for the 73rd Academy Awards added a good 30 years to her appearance, which was probably not quite what she was aiming for when she chose this fringe topped frock.
8. Jessica Biel – Too Much Bow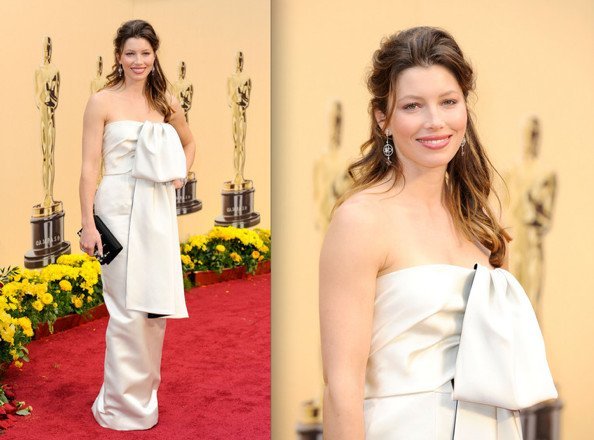 Biel has that rare combination of beautiful face and toned body, and when she dons a Prada creation you'd think she'd look stunning. Her face was as beautiful as ever when she appeared on the red carpet, but the dress she chose did not spotlight her fit physique at all. Instead, she chose a shapeless dress with distracting front draping that made her look like she'd wrapped a towel around her.
9. Sandra Bullock's Baggy Gown
The only thing worse than a bad dress is one whose parts seem to come from two different dresses. Bullock wore this disaster at the 2012 Oscars. The top is definitely too big and the bottom looks like it belongs on another dress altogether. It does nothing for her figure!
10. Gwyneth Paltrow Braless at the Oscars
Paltrow can be brutally honest about her mistakes, even when the mistake in question is the peculiar Alexander McQueen dress she wore to the 74th Academy Awards. She admits that she should have worn a bra, less makeup and her hair down. She's definitely up there on our Oscars worst dressed list.