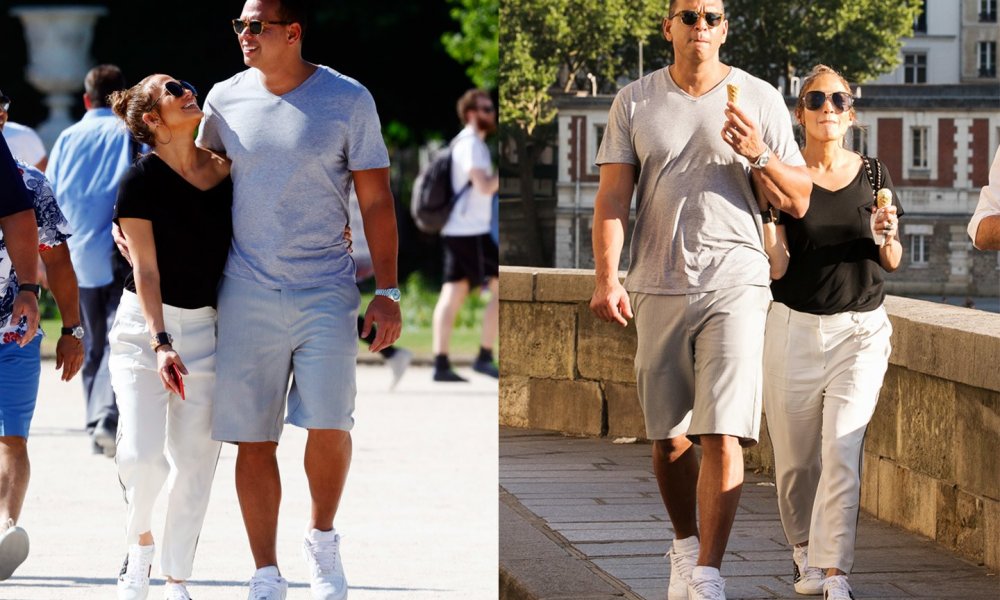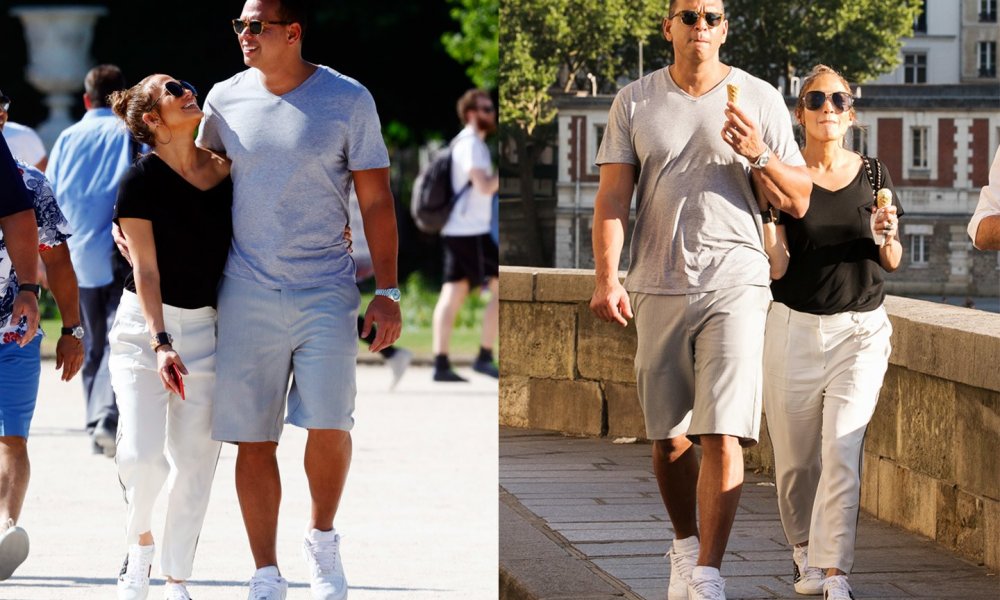 It's always assumed that when a celebrity steps out they're always dressed in pricey designer pieces, but that's not always the case. Surprisingly, some celebs actually love to wear clothing designed by low and mid-range brands. Seeing them look amazing in accessible and affordable pieces is proof that it doesn't take a ton of cash to look like a million bucks. Check out our list of stylish, fashionable famous people who love to wear budget-friendly pieces.
1. Kendall Jenner – Forever 21
Kendall Jenner has access to some of the most glamorous luxury pieces. For her day job, she struts down the runway in outfits designed by big name fashion brands, like Chanel and Givenchy. But when she's away from the catwalk, the reality TV star-turned-supermodel likes to keep things cool and casual. Don't be surprised if you see her hit the town in items by fast-fashion retailer Forever 21, like the time she stepped out in one of their jackets that had a price tag of under $50.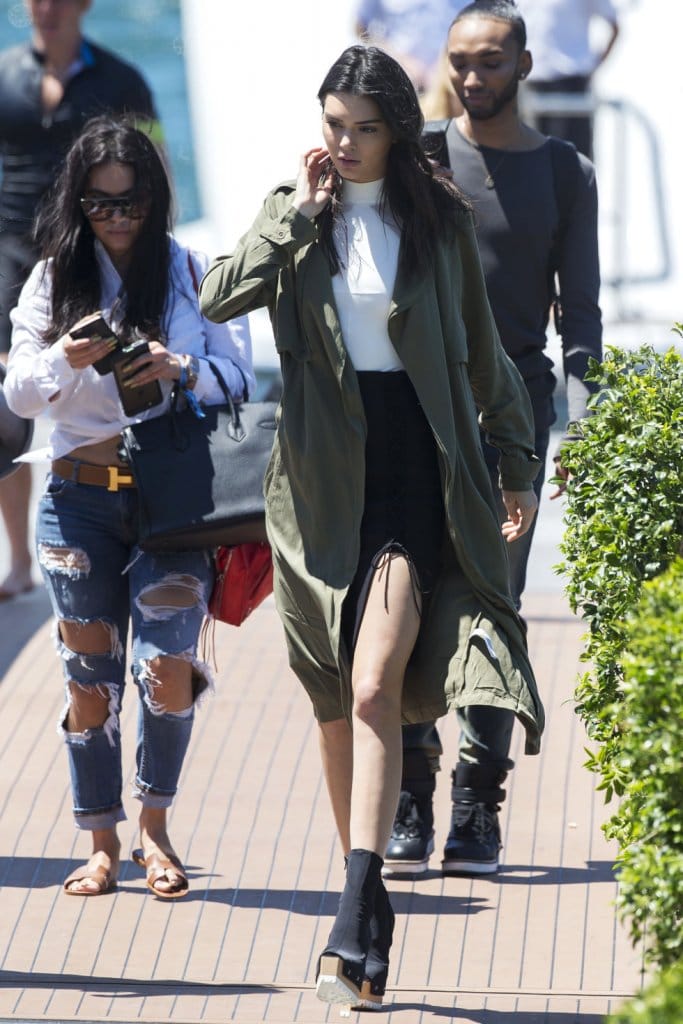 2. Kate Middleton – Topshop
Even royals aren't afraid to shop with the rest of us commoners. When she was still pregnant with Princess Charlotte, Kate Middleton was photographed spending some time with her first born, Prince George. The media was shocked when they realized her jeans weren't made by an uber-expensive designer label. Instead, the Duchess of Cambridge had on a pair of Moto Blue Leigh maternity jeans made by the brand Topshop. And get this, they cost only $70!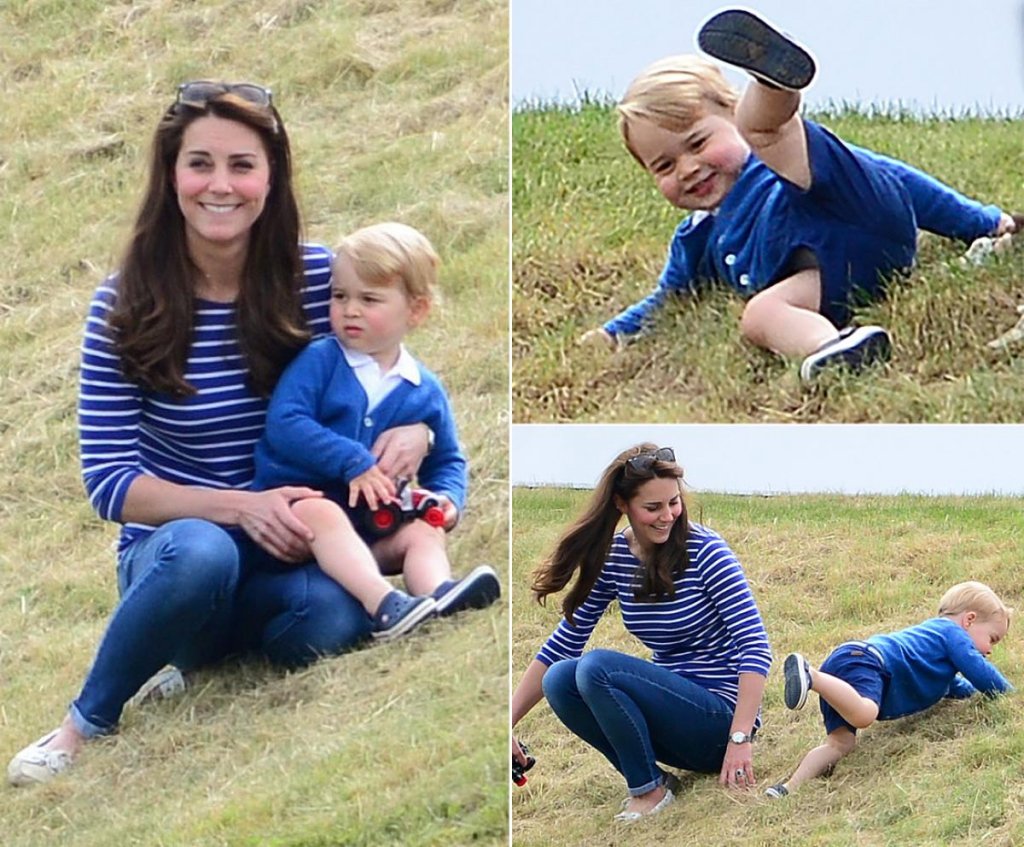 3. Julianne Hough – AQ/AQ
Luxury designers live for red carpet events. It's their opportunity to show the world what they're made of by designing pricey gowns for Hollywood A-listers. So you can probably imagine just how shocked everyone was when Julianne Hough skipped out on wearing a designer dress to an event. Instead, she showed up in an AQ/AQ cutout gown that retailed for $273. And the best part was: She still looked like a million bucks! Hough is proof that you don't need to spend a fortune to look your best.
4. Beyoncé – H&M
She and her husband Jay-Z may have a combined net worth of over $1 billion dollars, but that doesn't mean Beyoncé is opposed to doing some thrifty clothes shopping. In this photo, the songstress was spotted out in a Topshop sequined dress that was priced at $95. However, this wasn't the first time Beyoncé was looking flawless in affordable pieces. She has also been spotted wearing clothing made by fast-fashion retailer H&M and contemporary designer Alice + Olivia.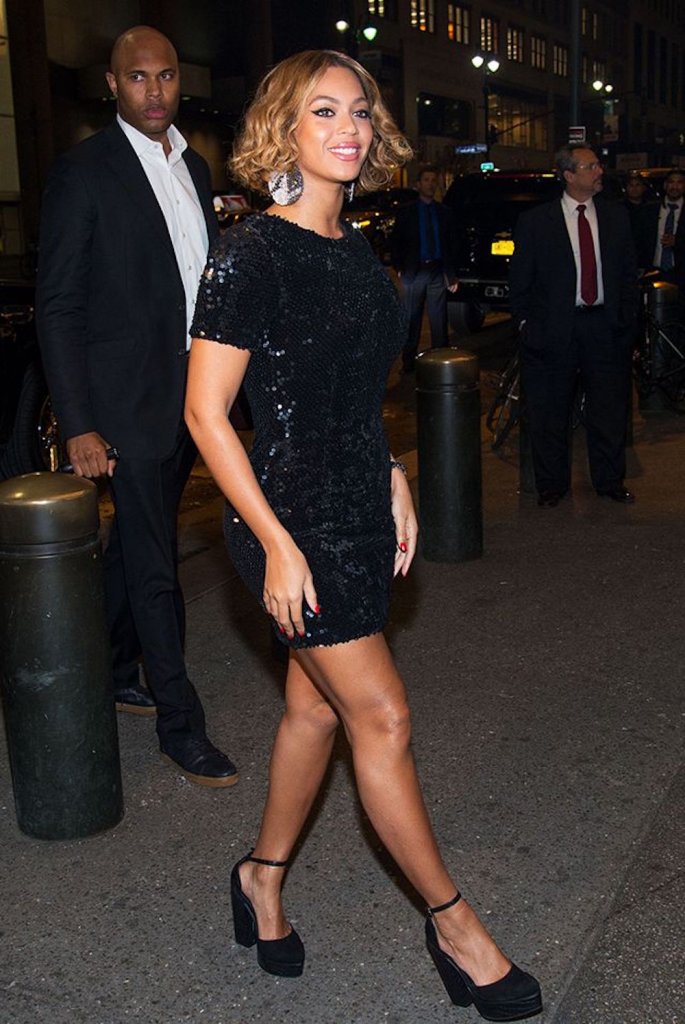 5. Jennifer Lopez – ZSupply
Even though she was out on a luxury vacation with her boyfriend, Alex Rodriguez, Jennifer Lopez decided to leave the luxury garb at home. The couple vacationed in Paris, France – the birth country to many top designers, including Coco Chanel, Olivier Rousteing, and Christian Dior. But on this day, Lopez wasn't trying to impress the fashion gods. She was more than content hanging out in her $38 Z Supply T-shirt.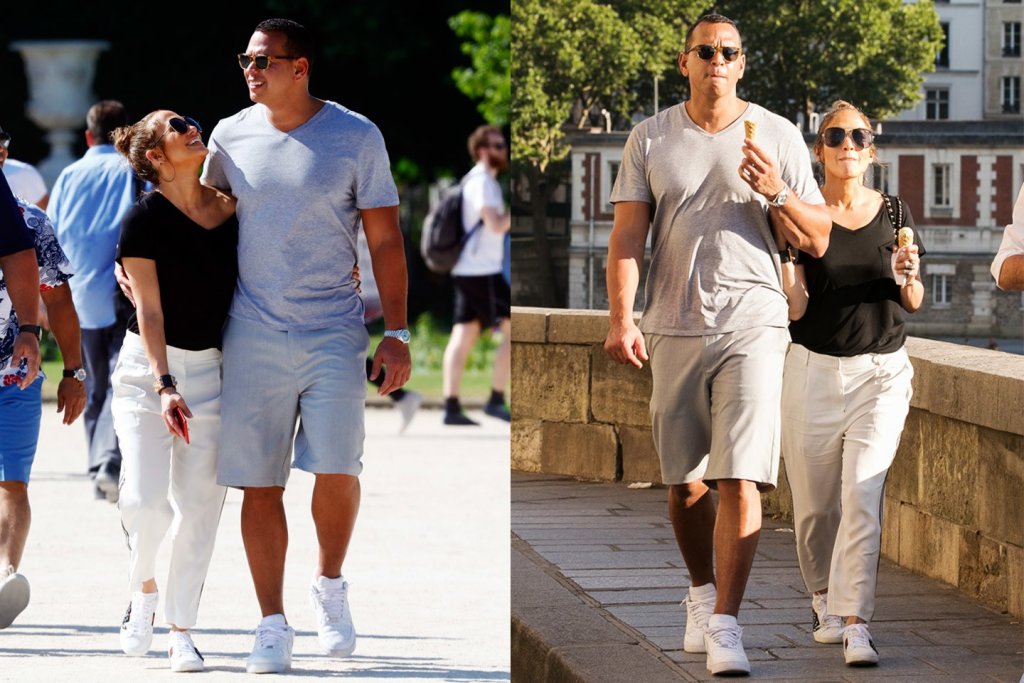 6. Olivia Palermo – Banana Republic
Olivia Palermo is the daughter of a real estate developer and an interior designer. As a socialite, she gets to rub elbows with the who's who in Hollywood and all over the globe. Thanks to her modeling and reality TV career, she has amassed a fortune of her own that's estimated at $10 million, but that didn't stop her from wearing this $148 dollar dress she helped design for her Banana Republic capsule collection.
7. Gwen Stefani – Quay Australia
Gwen Stefani has been in the entertainment industry for decades, and we're pretty sure she could easily dress in head to toe designer pieces if she felt like it. But the rocker and TV personality isn't ashamed to mix high-end pieces with affordable accessories, like these super chic Quay Australia sunglasses that cost her $45.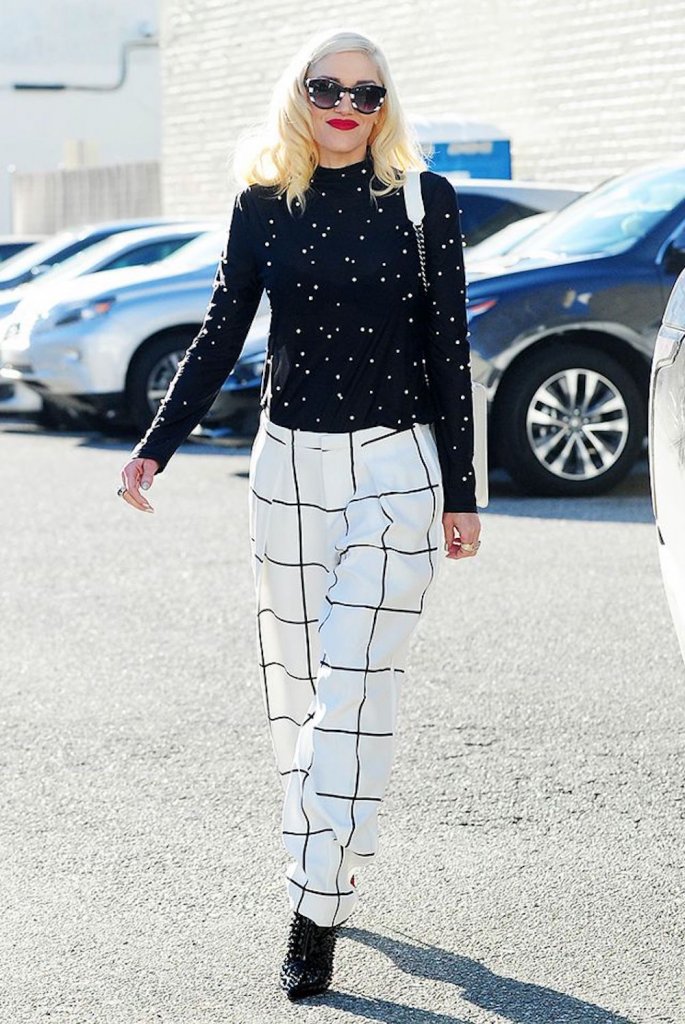 8. Gigi Hadid – Cotton On
When she's not ripping the runway, Gigi Hadid can usually be found shopping, grabbing a bite to eat with friends, or spending some quality time with her beau, Zayn Malik. But no matter where she is, Gigi is all about looking chic while remaining comfortable. Fashion's "It Girl" gave us some budget-friendly style inspiration when she headed out in this $25 gray knit dress by Cotton On.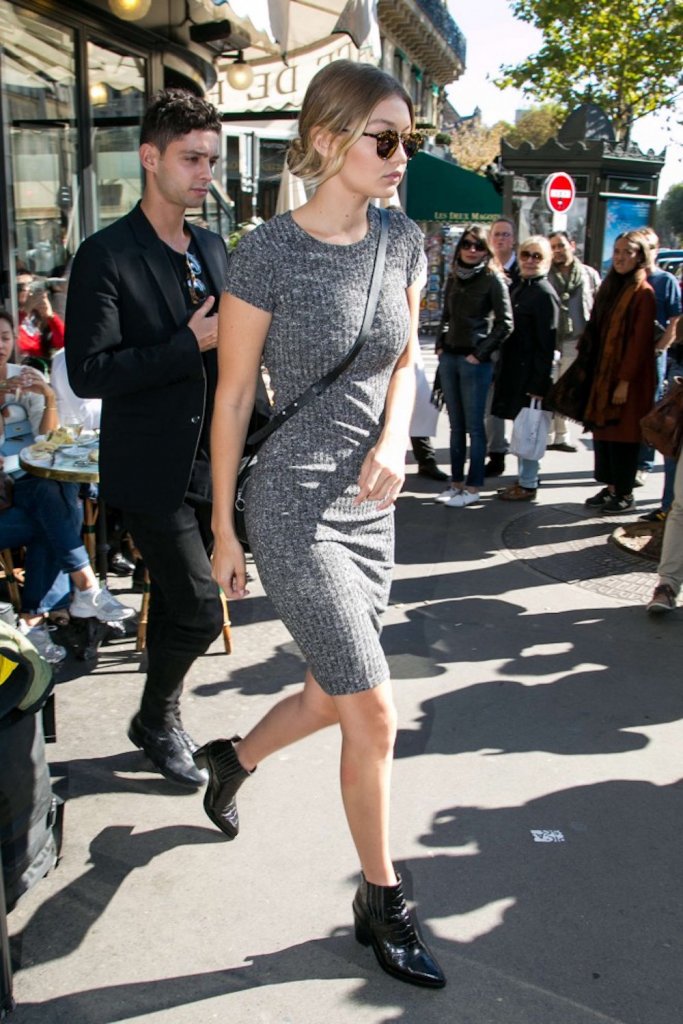 9. Cara Delevingne – Privé Revaux
Another supermodel who is obsessed with high-quality, low-priced pieces is none other than Cara Delevingne. The English superstar made jaws drop when she hit the streets in these shades made by the brand Privé Revaux. Fashionistas worldwide fell in love with the accessory even more when they found out Cara's sunnies only cost $30.
10. Gal Gadot – Aldo
Gal Gadot catapulted her way to superstardom when she starred in the 2017 film Wonder Woman. When she showed up for the movie premiere, she looked stunning in her red Givenchy gown, but everyone was more focused on her sandals! They were made by the retailer Aldo and cost $50 a pair.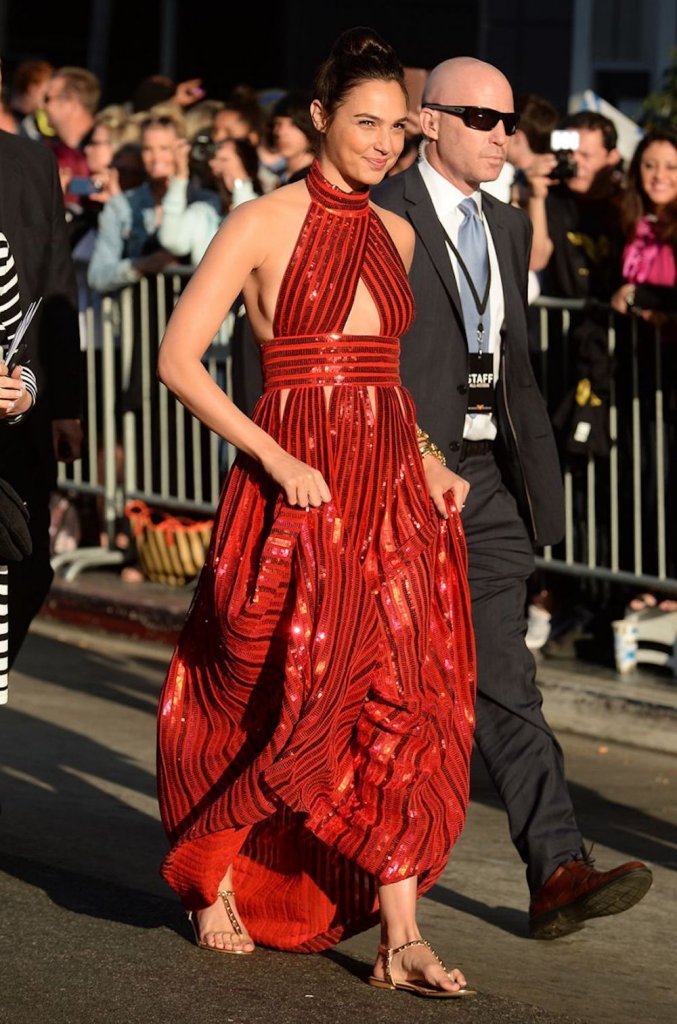 11. Taylor Swift – Asos
Taylor Swift doesn't have to purchase affordable pieces, but the fact that she does makes us appreciate her even more! During her star-studded 4th of July party, Swift hit the pool in a high-waisted bikini with a matching plaid bustier that retailed for $50 at ASOS.
12. Lily Collins – Madewell
Lily Collins was raised in the lap of luxury thanks to her dad, singer, and songwriter Phil Collins. However, as an adult, Lily has made a name for herself as an actress, model, and writer. She might have more money than she knows what to do with. However, when it comes to getting dressed up, she's a fan of inexpensive pieces, like this $70 Madewell dress.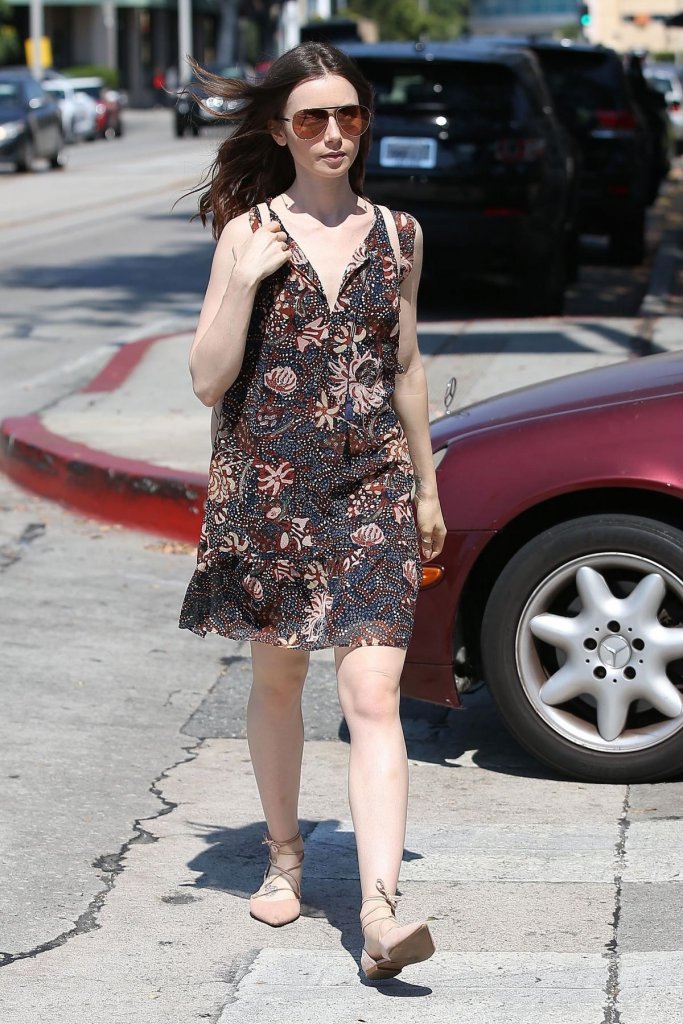 13. Reese Witherspoon – J. Crew
If you ignore her pricey Louis Vuitton handbag, you'll notice Reese Witherspoon is actually wearing a pretty inexpensive T-shirt by the brand J. Crew. Even though she couldn't have spent more than $50 on her shirt, she still looks so polished and well put together. Other fans of this affordable and inexpensive brand include Emma Roberts and Dianna Agron.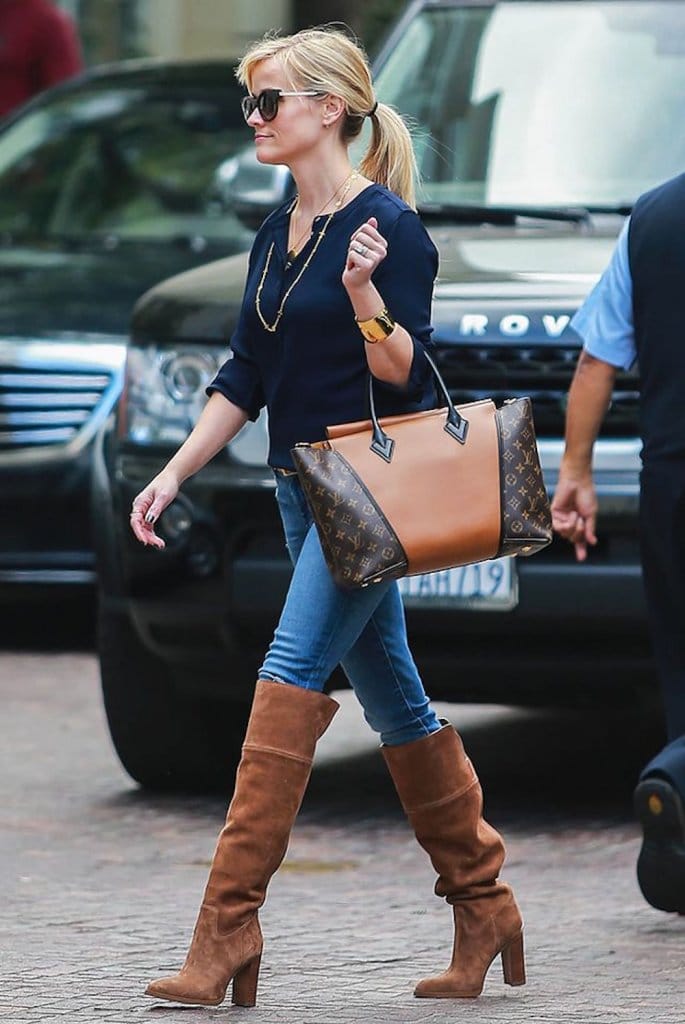 14. Khloe Kardashian – Naked Wardrobe
Although Khloe Kardashian is the founder of her own clothing brand called Good American, it's not unusual to see her dressed up in budget-friendly pieces. During a day out, Khloe wore this fitted black turtleneck dress that stopped everyone in their tracks. She called the dress "super comfy and sexy," but she also forgot to mention she only paid $42 for it!