Recently, Kaley's been in the tabloids for her new pixie haircut, but over the years, this "Big Bang" star has rocked a number of trendy hairstyles. Let's take a look back at Kaley Cuoco's 8 best hair moments.
1. Highlighted Layers
Here Kaley is doning a sleek layered look. We love the dark highlights underneath and at the tips. The layered bangs really compliment her oval face. This long, angled look is so trendy. We love it!
2. Long Wavy Curls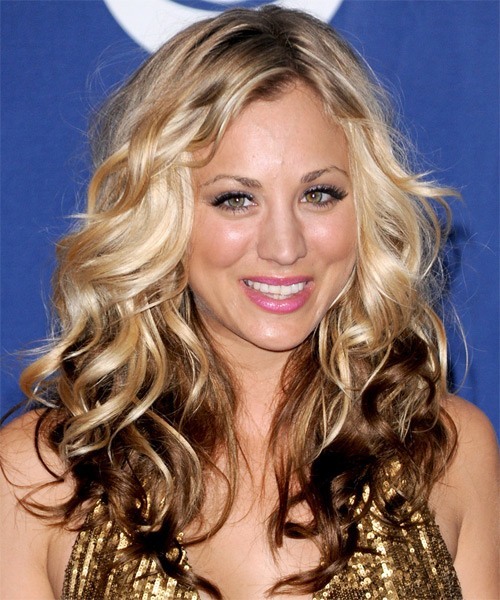 Kaley's hair looks great when she wears it straight, but we love to see her with those bouncing curls. Her voluminous hair is radiating with honey highlights. This look definitely makes her look young and playful.
3. Tousled Blonde Locks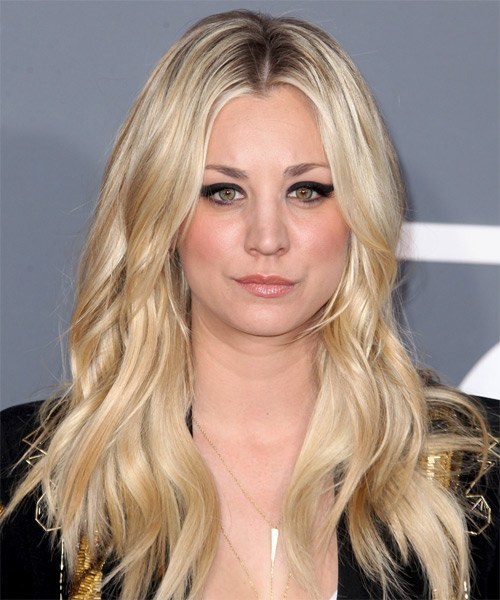 As much as we liked Kaley with those bouncing curls, this long wavy style makes her look more sophisticated with her posh pout. We're also loving her blonder hair color!
4. The Big BANG Theory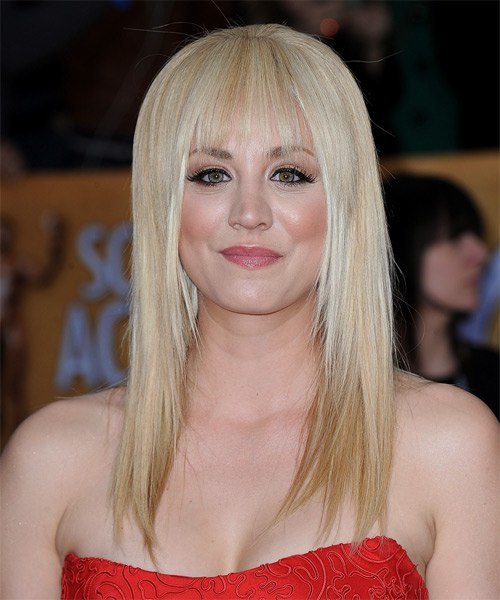 Kaley rocks blonde bangs with jagged layers. Kaley says she gets the texture and volume seen in this hairstyle by curling her hair first and then blow drying it straight. We think the bangs frame her face beautifully.
5. Braided Up-Do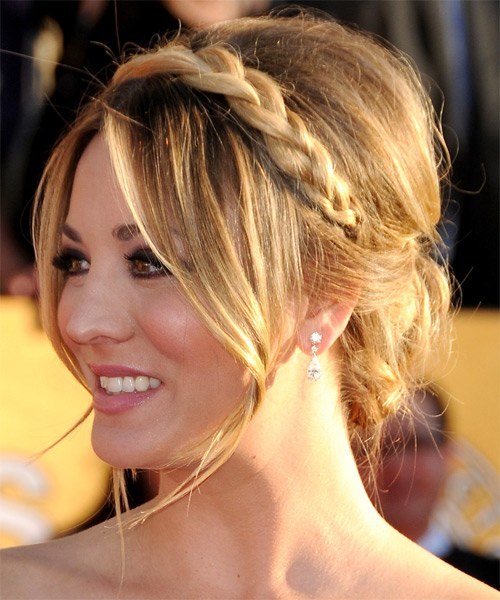 We're accustomed to seeing Kaley's hair down, but we're loving this tousled braided-bun look. This golden blonde up-do lets a few strands loose at the front which softens Kaley's face. This style is fun, yet stylish.
6. The Pompadour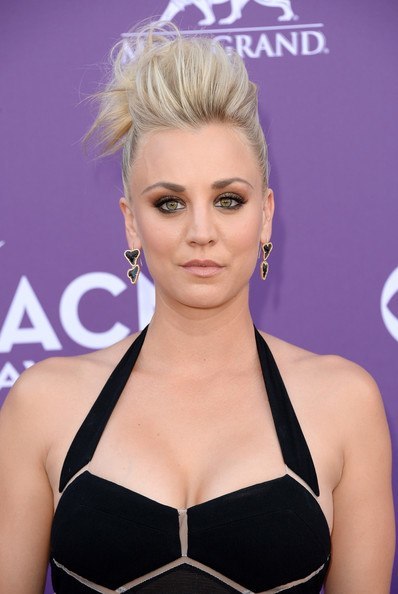 Here's Kaley at the 2013 Country Music Awards in Las Vegas. She definitely takes a risk with this lofty pompadour ponytail. The look is trendy and rock star chic. We know it's different for her, but we love it!
7. The Loose Bun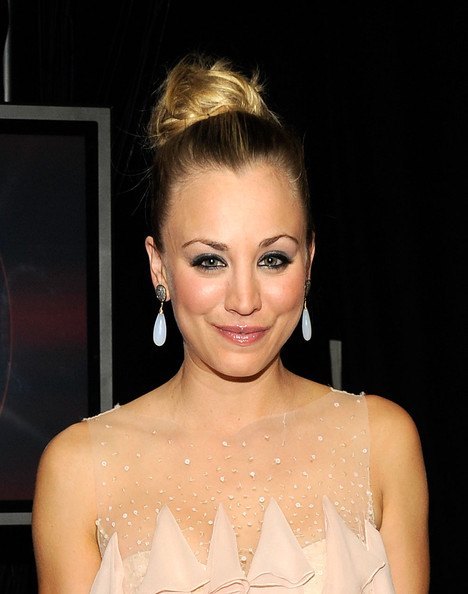 As Kaley attends the 2012 People's Choice Awards in LA she dons a loosely-pinned bun. The looks is elegant and compliments her pale pink gown beautifully.
8. The BOB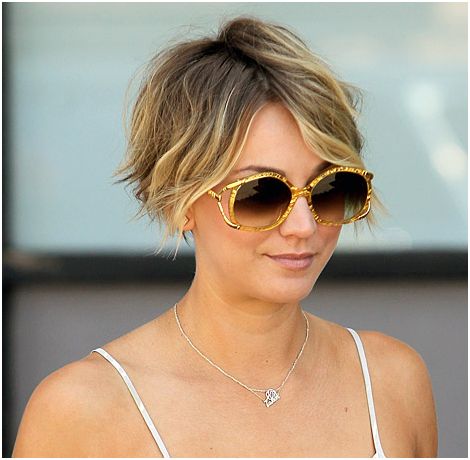 Kaley Cuoco was one of the first Hollywood leading ladies to take the plunge recently and chop off her long locks! Kaley opted for the curled out pixie cut. She says trimming her strands was the best style decision she's ever made and we think the shorter style looks fabulous on her!