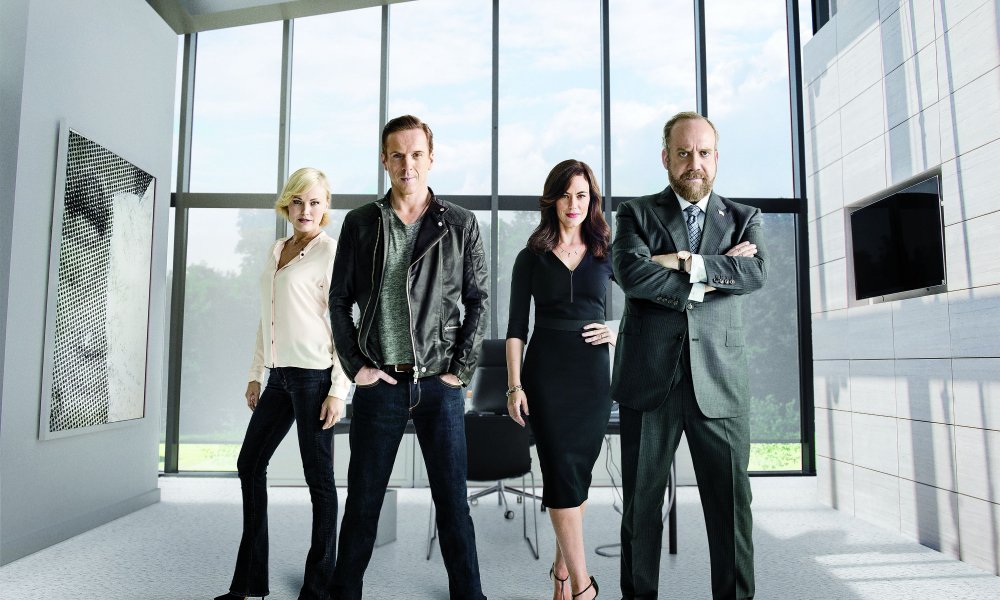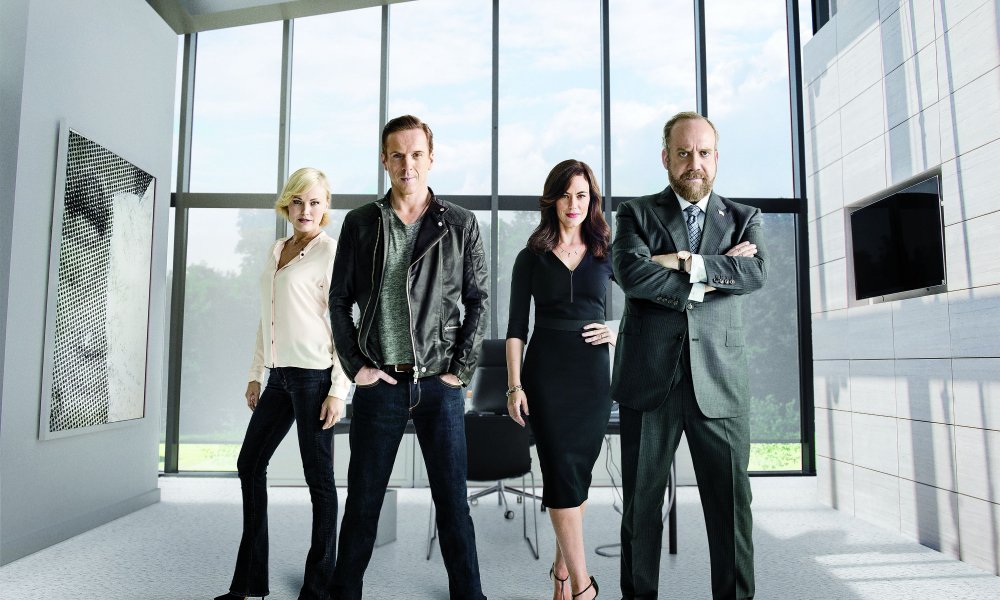 These days, if a paid cable channel wants to attract any kind of viewers, they need to have some original content that's worth viewing. For Showtime, that's Billions, a complex look at the nature of good and evil as seen through the eyes of Wall Street veterans. (Very loosely) based on the real life battles of former US attorney Preet Bharara and hedge fund manager Stevie Cohen, Billions follows the slugfest legal battles waged by two titans of the financial industry. One is a curmudgeonly crusader, the other a charming criminal, both are incisively drawn characters in a pitched battle for something somehow deeper than simply financial law. Anchored by veteran performers Paul Giamatti (the good guy) and Damian Lewis (the bad guy), Billions is a consistent tour de force for any fan of good drama. Whether you're a longtime fan or you're considering dipping your toe in the pool of intrigue, here are some things that might surprise you about this financial drama.
1. Damian Lewis Is Really Good at His Job
On Billions, Lewis plays a hedge fund manager who has gone to great lengths to cultivate a benevolent public figure. In private, however, he's a conniving snake who will do pretty much anything to grow his wealth. Lewis is so good at the job that while the actor was vacationing in Ireland, a bystander confused him for a real hedge fund manager who had fled the country to escape charges. The FBI were called.
2. Paul Giamatti Got to Skip the Commute
At one point during the show's run, Billions spent a lot of time shooting in the neighborhood in New York that series star Paul Giamatti calls home. He could step out his front door and be on set immediately.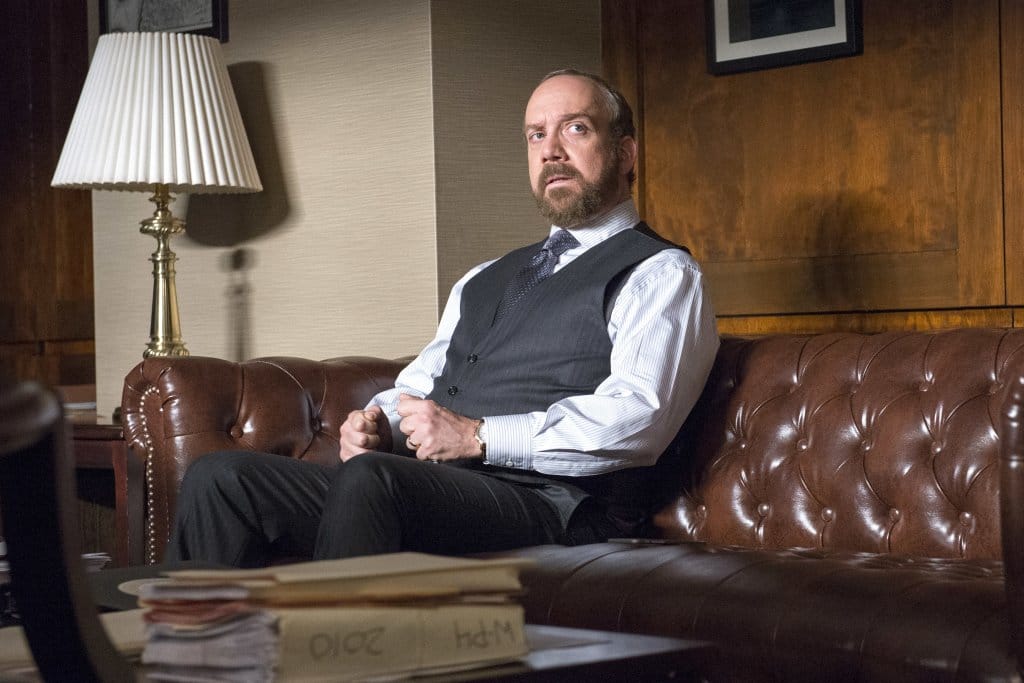 3. The Show Has Insider Financial Know-How
One of the show's three creators is Andrew Ross Sorkin. No, he's not some relation of Aaron Sorkin who's trading on his famous relative's name. He's a world-famous author who has cultivated a reputation for his unparalleled insight into the United States' financial industry.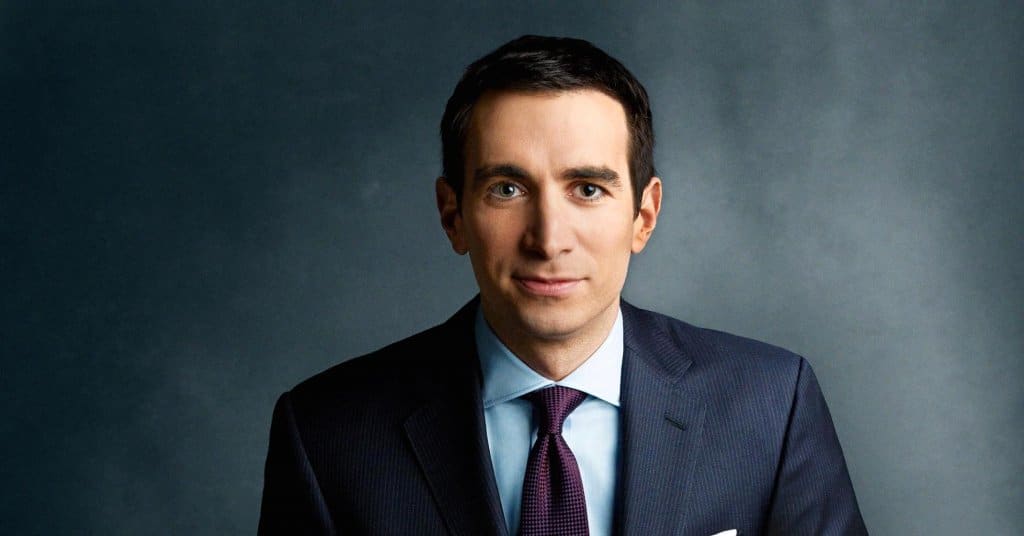 4. The Creative Side Isn't Slouching Either
In addition to Sorkin, Billions' showrunners are longtime writing, producing, and directing partners Brian Koppelman and David Levien. Working together, this team has helped create some complex character dramas like Rounders, as well as exciting capers like Ocean's Thirteen (which was totally a return to form for the series).
5. 'Billions' Was Showtime's Highest-Rated New Show
Over the last several years, Showtime has done a good job of slowly building its catalogue of original shows. Penny Dreadful and Ray Donovan drew in a solid cult audience while Masters of Sex reaped all kinds of critical praise. When Billions premiered, however, it proved the best of both worlds, earning high critical acclaim while also pulling the largest audience for a Showtime pilot in the channel's history.
6. Paul Giamatti Is REALLY Comfortable On Camera
One of Giamatti's more interesting character quirks is an ongoing obsession with BDSM. He and his wife engage in some pretty kinky stuff while on camera. In fact, the series' opening scene sees Paul Giamatti tied up on the floor of his bedroom. You'd think such a position would have left the actor feeling vulnerable. Quite the contrary; according to the crew, Giamatti would actually doze off in between takes.
7. Think 'Heat' But With a Lawyer and a Stock Guy
In Michael Mann's legendary 1995 film Heat, one of the film's most electric and surprising scenes was a simple coffee shop conversation between theatrical titans Robert De Niro and Al Pacino. It's just one talkie scene in an action-packed three hour movie, but it stands out as the film's high point thanks to the charge of electricity between the film's leads. That same energy is on display when Paul Giamatti and Damian Lewis square off in Billions. These scenes are a rare treat, but that's what makes them so engrossing.
8. The Supporting Cast Is Filled With Talented Women
Because the series can't just be about the fellas, Billions has stacked the cast with some incredibly talented female actresses. Playing opposite Giamatti is Maggie Siff, best known for her role as Dr. Tara Knowles on Sons of Anarchy. On Lewis' arm is Malin Akerman, an actress with a wide array of performances under her belt, from Watchmen to HBO's The Comeback.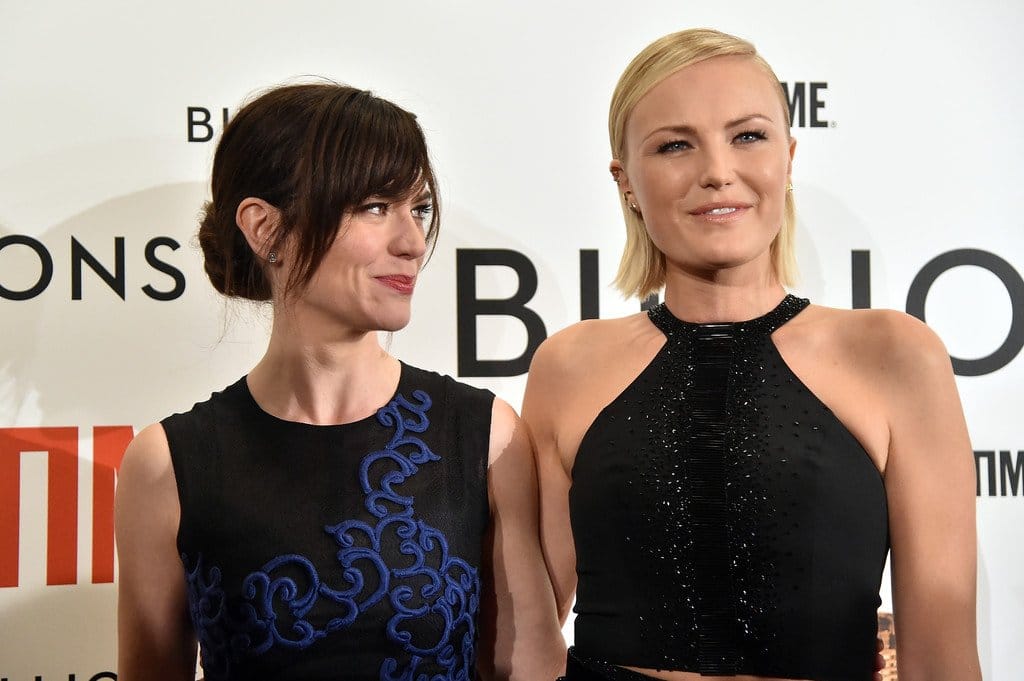 9. Metallica Drummer Lars Ulrich Is Definitely a Fan
Damian Lewis' Bobby Axelrod is a huge fan of Metallica. In one episode he even goes so far as to drop in on the rock band's warmup to chat with Lars and listen to "Master of Puppets." No big deal. In real life, Lars Ulrich has actually gifted a set of his drumsticks to Damian Lewis' son.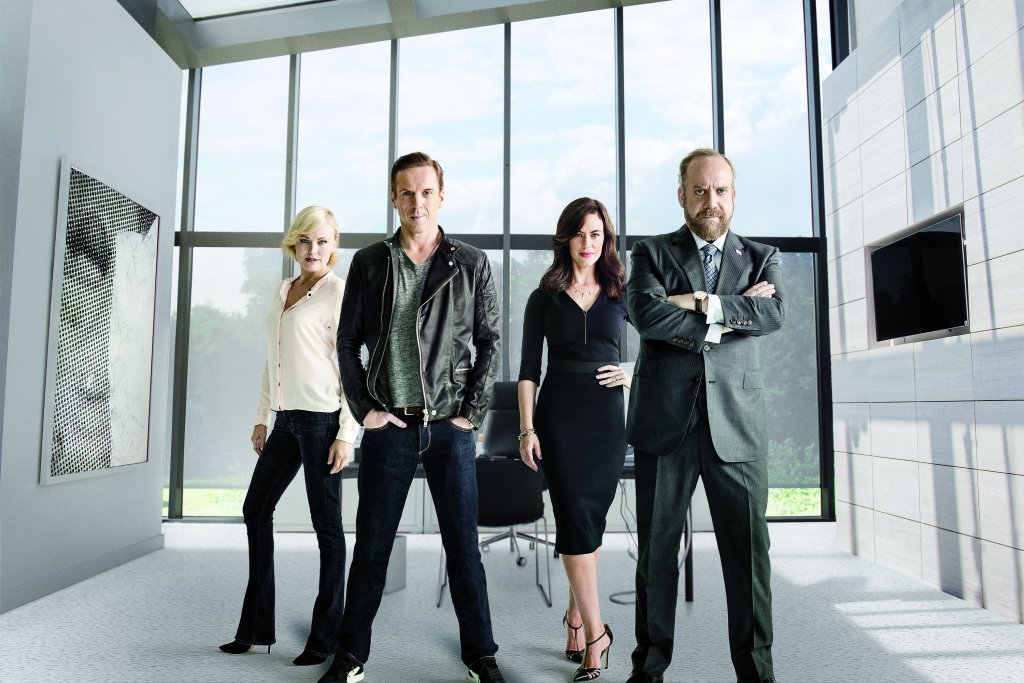 10. The Dialogue Alone is Worth a Trip to the Circus
If you haven't seen the series and the trailers just look like a bunch of high-minded yakking, then you're missing out on one of the most tightly written series' on TV. Billions is filled with great one-liners delivered with aplomb from a series of talented performers. If you like the work of early David Mamet, then you're set.