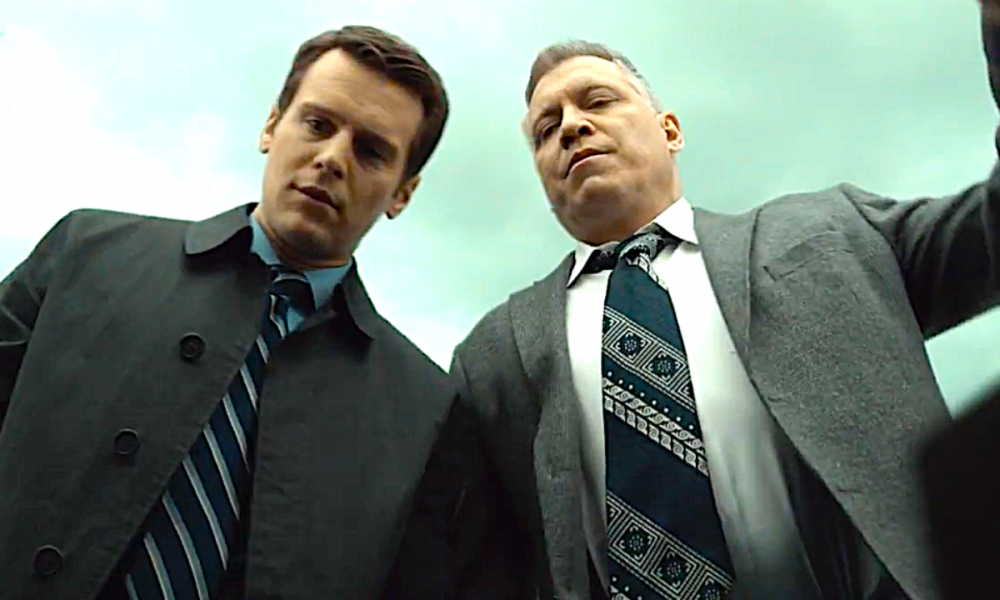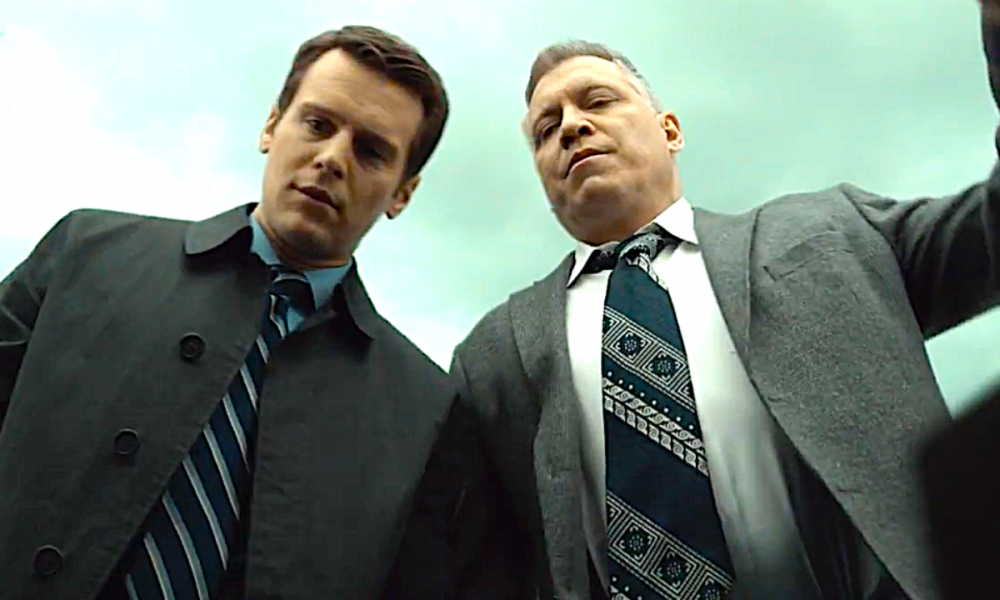 Netflix's newest sensation is the 1970s-set Mindhunter, a riveting foray into the young history of criminal psychology. There's also a boatload of serial killers, which rarely makes for bad drama. Produced by David Fincher and created by writer Joe Penhall, Mindhunter has been gathering critical acclaim with each passing day. Whether you're in need of some sound historical drama or you just can't get enough of some truly dangerous minds, Mindhunter will keep you binging until you have trouble sleeping without a night light. If you're not knee-deep in this new drama series, you're missing out. Here, for your consideration are ten reasons to tune in to Netflix's original series, Mindhunter.
1. If You Love 'The Social Network,' 'Mindhunter' Is Right Up Your Alley
Mindhunter is being exec produced, in part, by acclaimed filmmaker David Fincher. You can absolutely see the Oscar winner's influence on the proceedings, as well. Just like his Oscar winner for Best Picture, The Social Network, Mindhunter moves forward with a quiet energy and an Aristotelean adherence to storytelling. There's no fat on this series.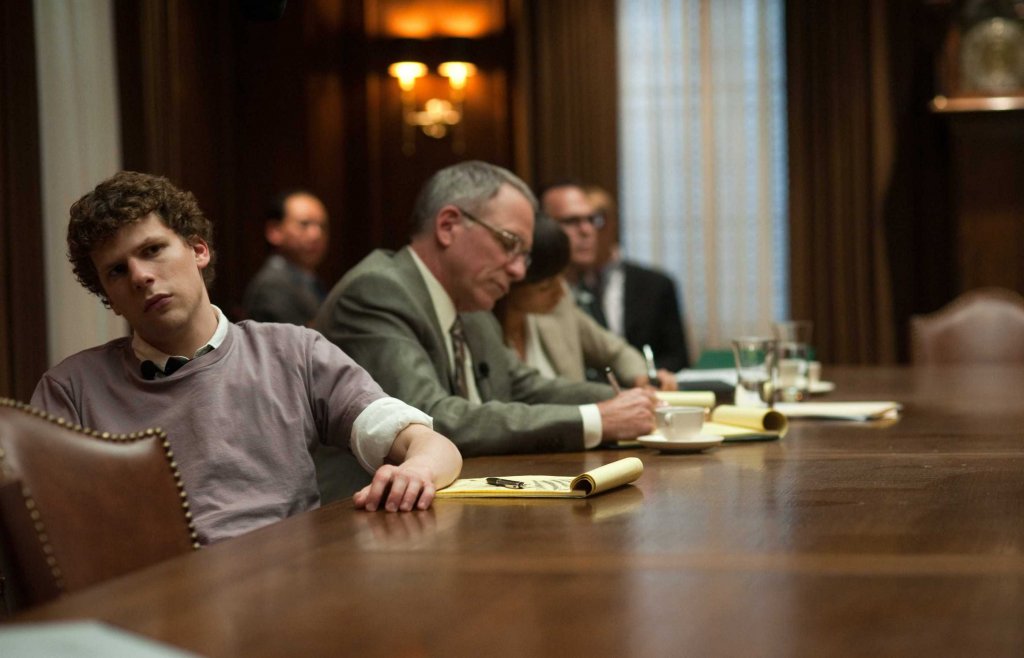 2. Real History Is Utterly Fascinating
The plot of Mindhunter's first season is derived (very lovingly) from the book Mind Hunter: Inside the FBI's Elite Serial Crime Unit, a work of nonfiction from former FBI agent John Douglas (the inspiration for lead character Holden Ford) and Mark Olshaker. The extremely well-received book looks inside the opening years of the FBI's efforts to understand the minds of psychopaths. The writing is so good, and the history so riveting that Mindhunter really didn't need to do too much to make the leap to the small screen, just translate the truth faithfully.
3. The Lead Kills It (But Not Literally)
At the center of the series is enthusiastic FBI instructor Holden Ford, played by Jonathan Groff. Considering that his character is based on John Douglas, one of the most influential and famous criminal profilers in history, there's a lot for the young actor to live up to. A veteran of several series, including Fox's Glee, Groff is perfect in the role, pulling off the seemingly incongruous trick of being compelling enough to watch without pulling attention from the real series star: the string of real life serial killers who share their maniacal insights.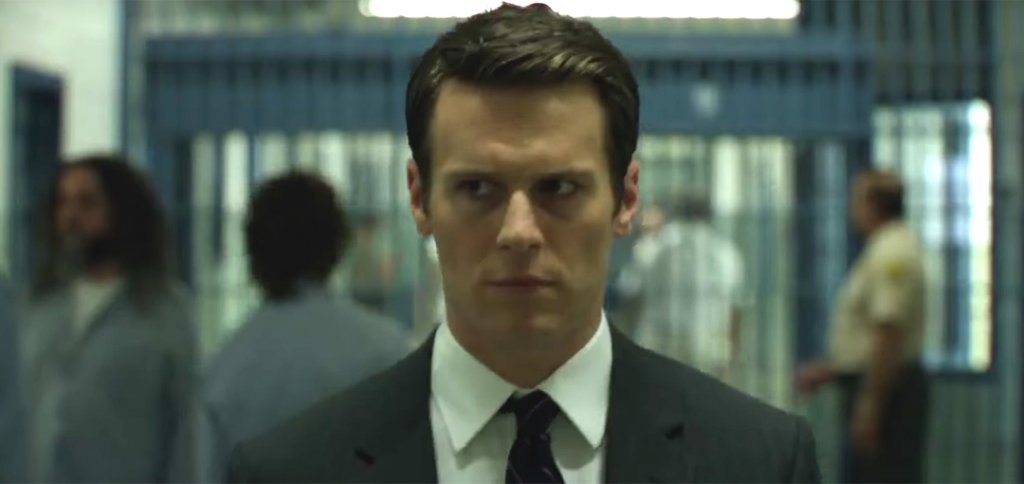 4. The Supporting Cast of Serial Murderers Are a Macabre Delight
Speaking of those serial killers, they're portrayed by a series of actors who nail the roles with chilling accuracy. Cameron Britton's turn as the towering six-foot-nine "Coed Killer" Edmund Kemper is a particular scene-stealer. As is Sam Strike's twitchy Monte Rissel. Each of the serial killers are so well portrayed and so close to their real-life counterparts that it's easy to forget you're watching a scripted show.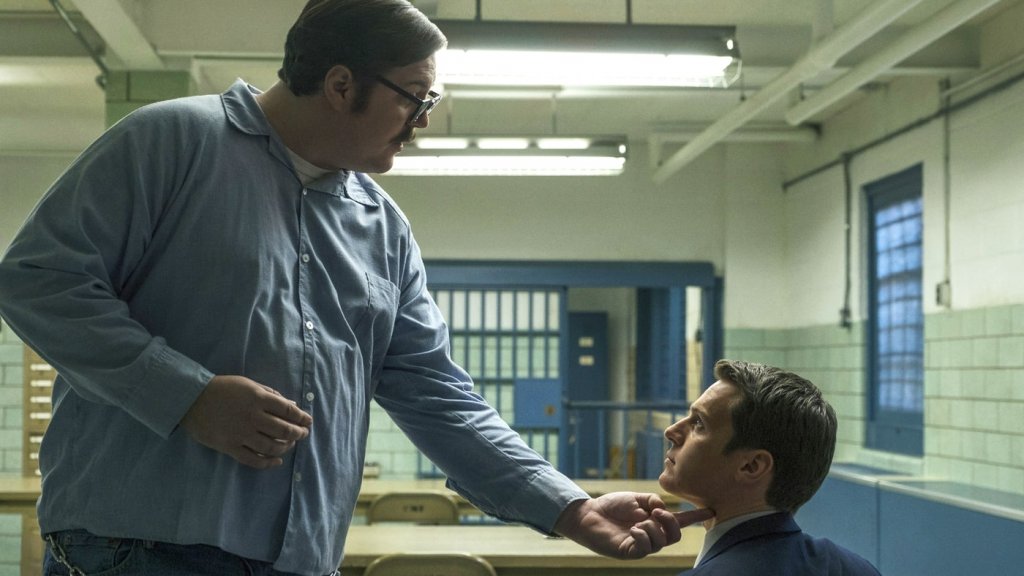 5. You'll Love the Slow Burn
On the level, the amount of actual "action" in Mindhunter is minimal. That being said, you won't miss the traditional conventions of a thriller when you're trapped in a room with a man who's slain ten-plus people. Writer and creator Joe Penhall and a writing staff that includes veterans of Mad Men and The Leftovers, among others, have created a series that's electric and stoic at the same time. It's wholly gripping and it's unlike anything else on television.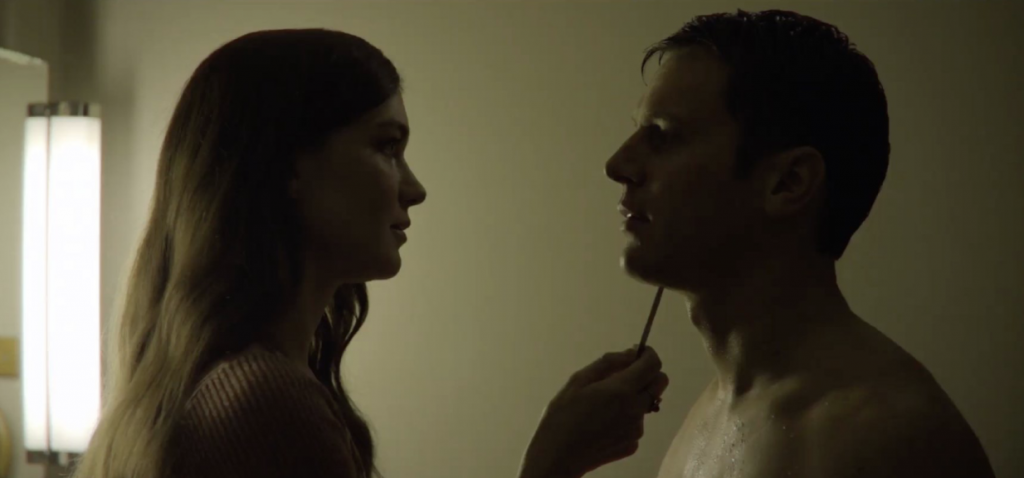 6. Looking for an Innovative Police Procedural? Look Right Here
Though Mindhunter is anything but conventional, fans of traditional options like Law & Order or CSI will still find a lot to love thanks to the show's occasional detour into ongoing crimes occurring in the communities visited by our intrepid heroes. While there isn't a guaranteed "case of the week" delivery, binging enough episodes will blur the lines quite nicely.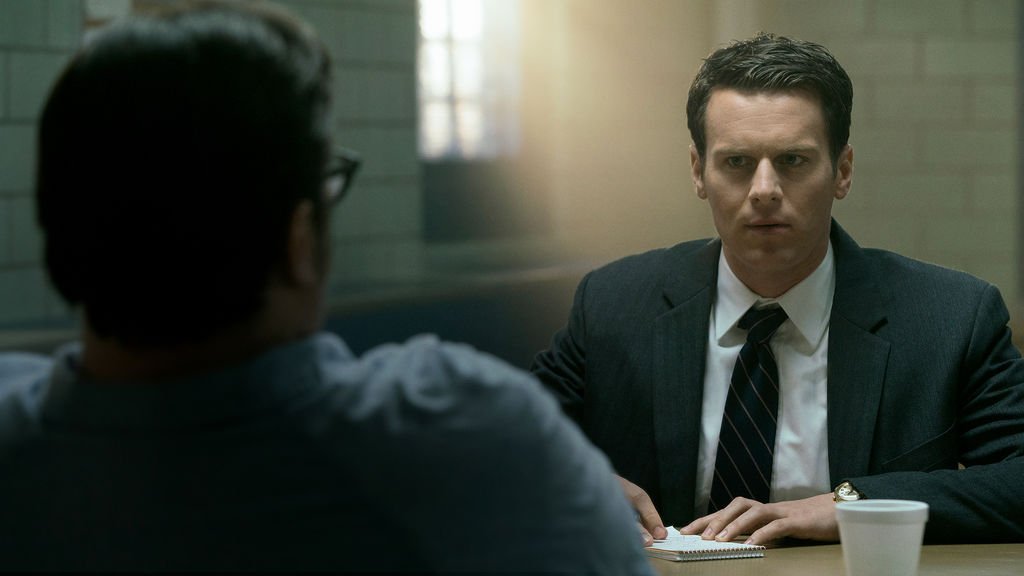 7. It Just Might Be the Show We've Been Waiting for Since 'The Wire' Left Town
Remember when HBO's ground-breaking series The Wire showed us all the inherent fragility, corruption, dysfunction, and beauty of the American system? It was a series that used fiction to shine a light on the world in which we lived. In a lot of ways, Mindhunter shares that same ethos. The real life struggle of normal men to figure out what makes a psycho tick is especially poignant in a nation where seemingly unfathomable violence is an increasing reality. The journey to make sense of the darker parts of the human soul is as relevant today as it ever was and Mindhunter is evidence of that.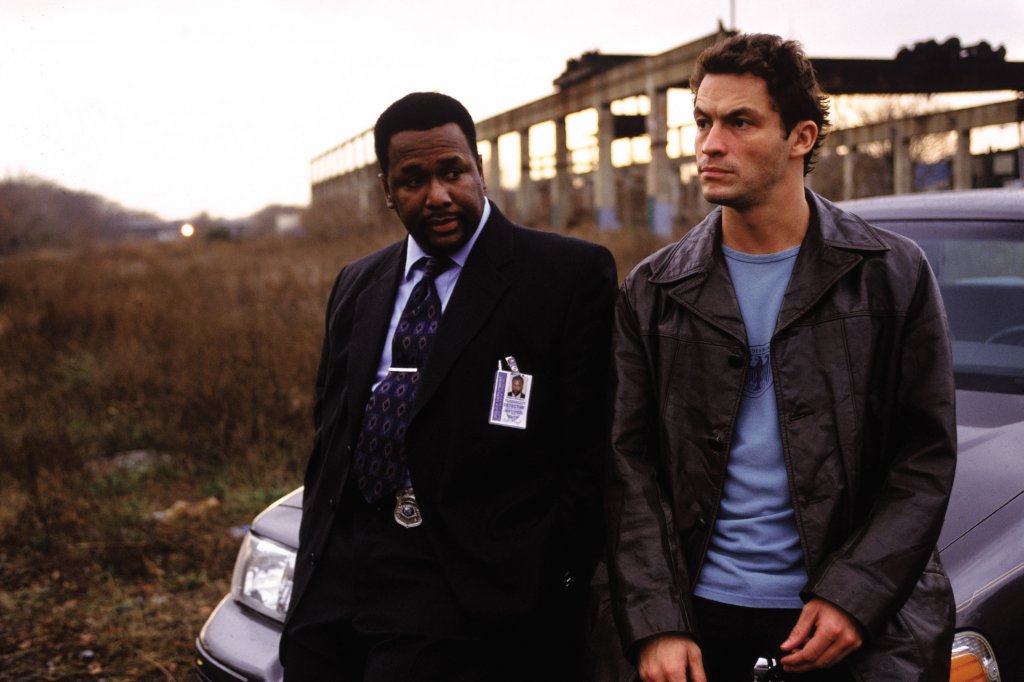 8. You Know You're Fascinated By Serial Killers
Even before Hannibal Lecter explained how he liked to prepare human kidney, American society in particular has maintained an odd relationship with serial killers. We're simultaneously revolted and entranced by them. For its part, Mindhunter is a masterful study in that relationship, deftly maneuvering between legitimate questions of their motivation and engrossing glimpses at the monsters themselves.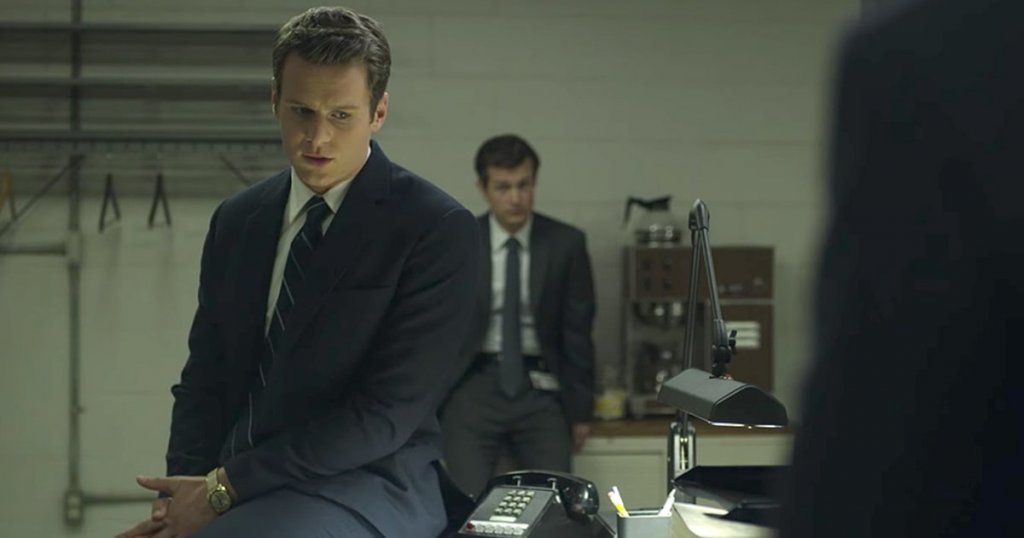 9. It's Time for Holt McCallany to Get Some Attention at Last
For more than thirty years, character actor Holt McCallany, who plays Holden Ford's partner, Bill Tench, in Mindhunter, has turned stock characters into standout performances in a series of small parts in great movies like Fight Club, Three Kings, and Men of Honor. McCallany has also distinguished himself on "cop show" staples like CSI and Law & Order: SVU. It would be easy for the disarming actor to simply fall into repetition, but McCallany never fails to bring something new and interesting to each of his parts. To see McCallany's dedication and talent finally rewarded with a role of the quality the veteran actor deserves is a real pleasure.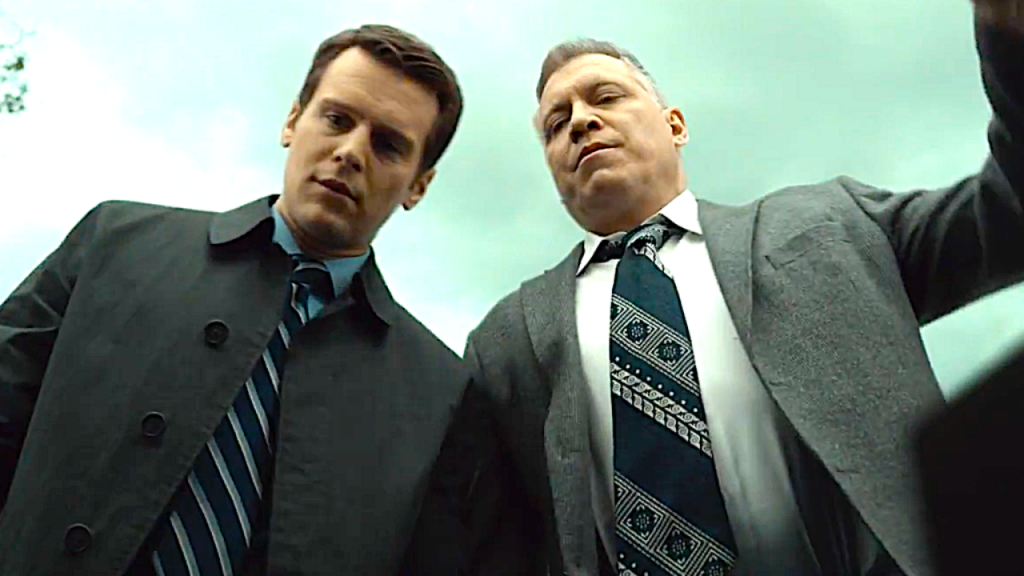 10. There's Nothing More Fun Than a Little Armchair Psychology
In today's society, phrases like "serial killer" are common lingo. In the world of Mindhunter, they don't yet exist. You'll feel like a professionally licensed therapist watching Ford and Tench navigate a world that has neither the vocabulary nor the know-how to handle a new crop of crazy person. Watching as these now commonplace terms are forged in the wake of real world experience never fails to surprise and entertain.