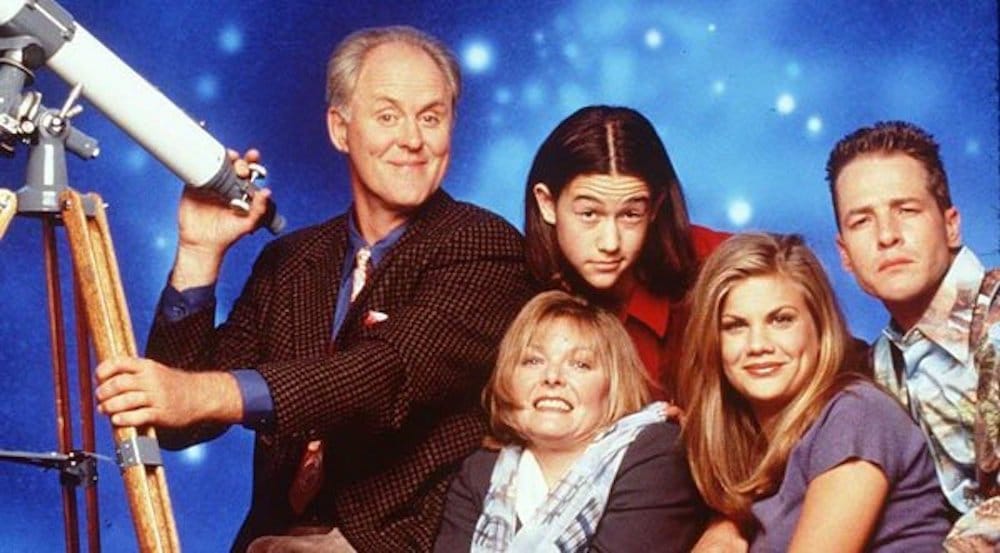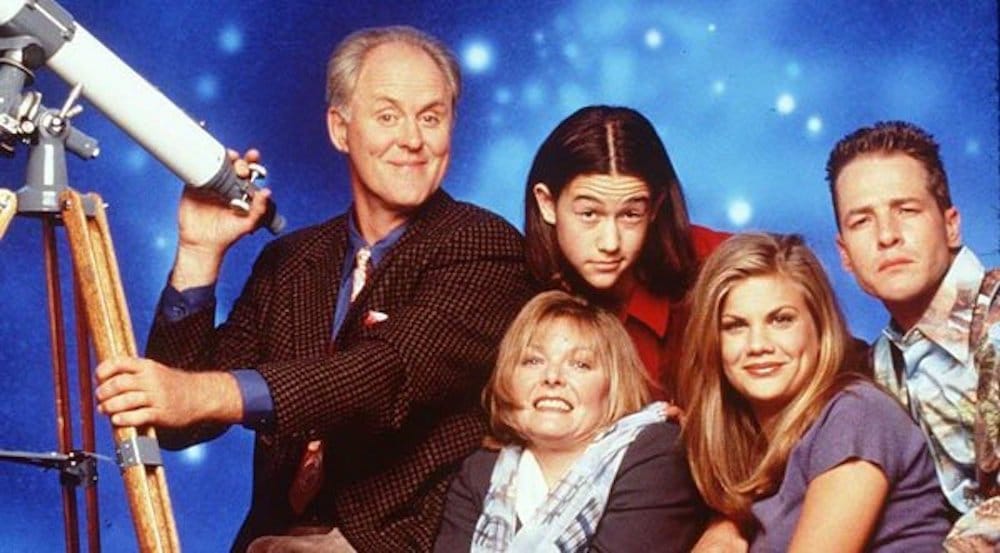 The 90s birthed many television series that we still hold dear to our hearts, and 3rd Rock from the Sun was one of the shows that kept us LOLing every single week. It starred Dick Solomon (John Lithgow), Harry (French Stewart), Sally (Kristen Johnston), and Tommy (Joseph Gordon-Levitt) as four extraterrestrials from the galaxy Cepheus-Draco. As soon as the show aired, viewers had no clue that a series about aliens living their lives alongside humans in the town of Rutherford, Ohio could be so entertaining. Since the last episode aired in 2001, your memory may be a little foggy about the Solomon family. So we're here to not only give you a major dose of nostalgia, but we'll also be sharing 12 things you never knew about the show.
1. They Brought in Help for John Lithgow's Character
Dick Solomon was the epitome of a smarty pants. He was the High Commander and leader of their voyage to Earth, and he was also a physics teacher. To make sure the character was authentic, they enlisted the help of Brian Greene, the author of Quest for the Ultimate Theory to help with his lines.