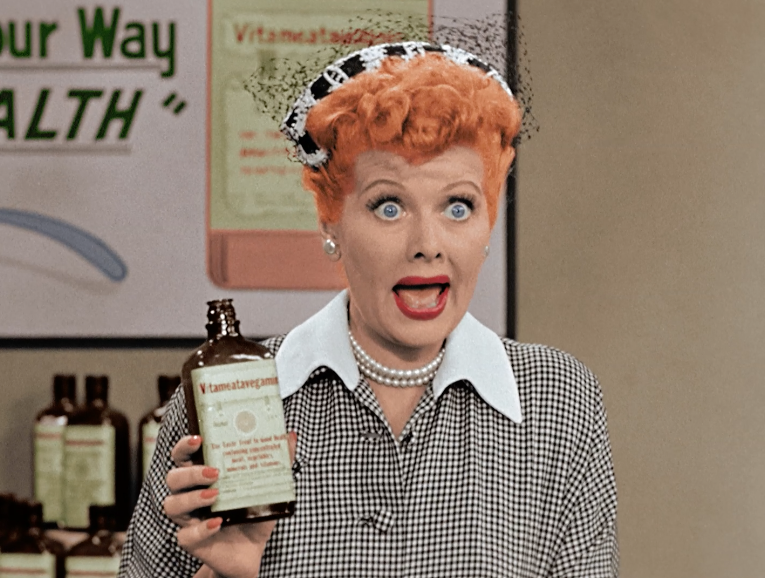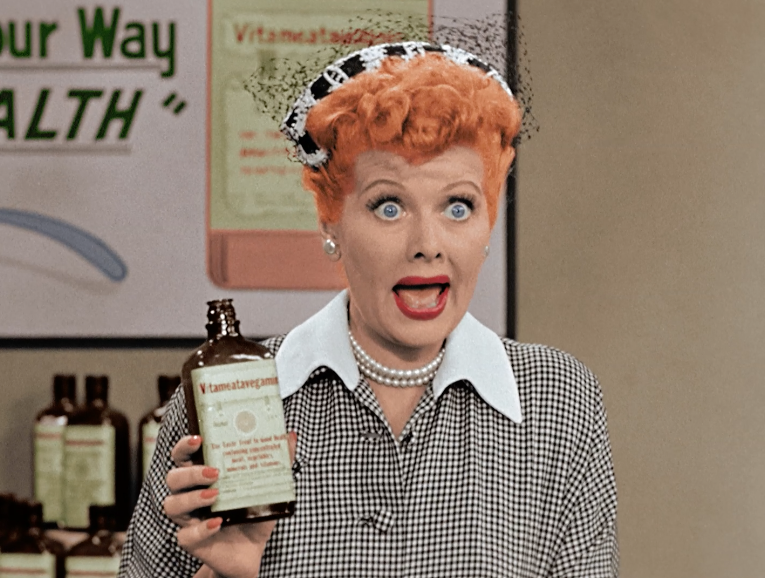 I Love Lucy is one of the most enduring and beloved shows ever, but how much do you really know about the black and white comedy series (later colorized) that took viewers by storm? Though the show was on the air from 1951 to 1957, Lucille Ball, Desi Arnaz, Vivian Vance, and William Frawley still reach around 40 million American viewers annually. It seems the timeless classic is always on somewhere, and generations of worldwide fans can't get enough of it. Want to test your series' knowledge? Keep reading!
1. My way or the highway!
In the summer of 1950, Lucille Ball and her husband Desi Arnaz were on a mission to make CBS and potential sponsors believe that they could work cohesively as a comedy duo. CBS was on the fence about Arnaz playing her husband, believing that the public wouldn't believe the character "Lucy" would have a foreign husband. This might be hard to fathom today where diversity is more accepted, but Ball and Arnaz had a plan up their sleeves. She performed during the Desi Arnaz Ochestra tour in a kind of vaudevillian skit called "The Professor" and audiences loved it so much that it quelled the network's fears about having Arnaz grace the screen alongside Ball, with his exotic features and Cuban accent.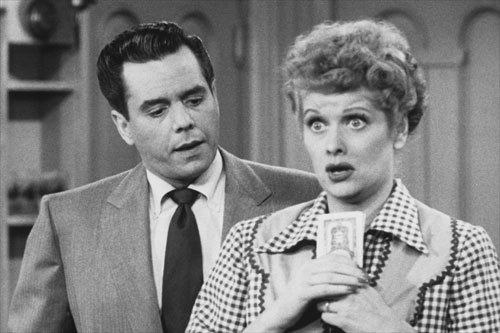 2. Are you sure three cameras are enough?
Multi-camera shows are a dime a dozen nowadays, but I Love Lucy got the ball rolling as the first TV series to use the three-camera format. This works best for shows like this one, where the episodes are to be aired soon after shooting. By doing this, crew was able to get multiple shots in one take without missing any of the dynamic comedic action.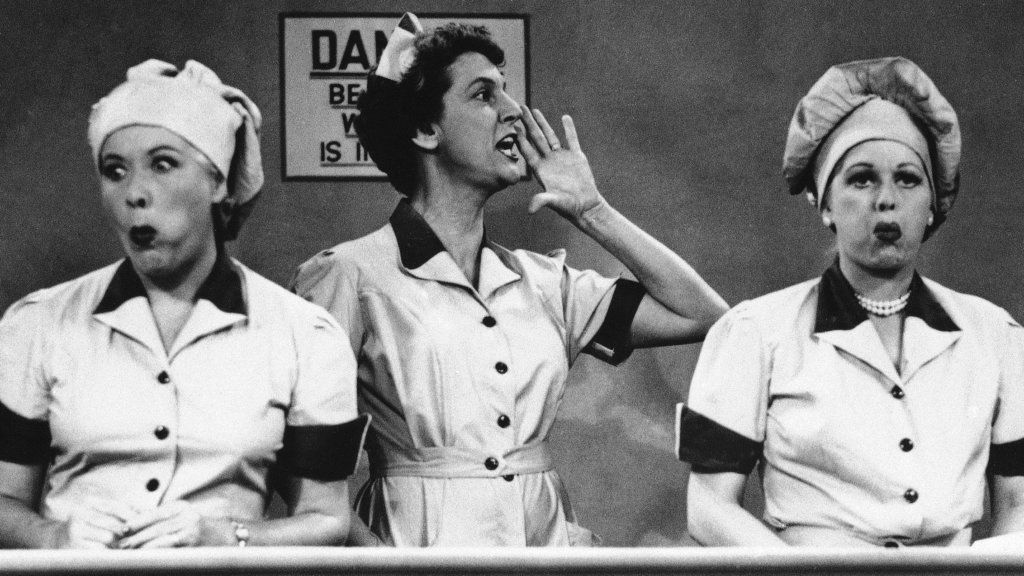 3. We're number 1!
Many television series have a tendency to get out of the gates with a running start, amazing ratings and tons of viewers, only to taper off season after season. I Love Lucy ended its six-year run at number one in the Nielsen ratings, proclaiming to the world that the instant classic had every right to be revered as such. Other shows that have achieved this kind of success include The Andy Griffith Show (1968) and Seinfeld (1998).
4. What did you say?
Early on in the filming of I Love Lucy, it was clear to the crew as well as audiences that only Lucy was allowed to make fun of Ricky's pronunciation mishaps. When the writers tried it any other way, letting other characters ridicule the way Ricky spoke, the studio audience simply wasn't having it and these jokes fell flat.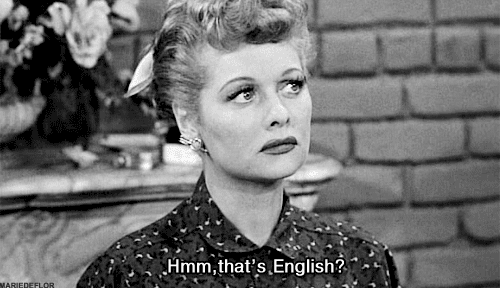 5. Blondes don't have all the fun
Could you imagine having a safe for hair dye? Lucille Ball did. Irma Kusely, Ball's hairdresser, dyed the star's hair from its natural brown hue to what he called Golden Apricot. While Ball entered Hollywood as a blonde, she chose the red that would become her trademark when starring in the film DuBarry was a Lady (1942) and never looked back. The celeb kept her hue which was achieved using regular dye and a henna rinse as balance—a wealthy sheik would send Ball the henna—tucked away in a safe in Kusely's garage.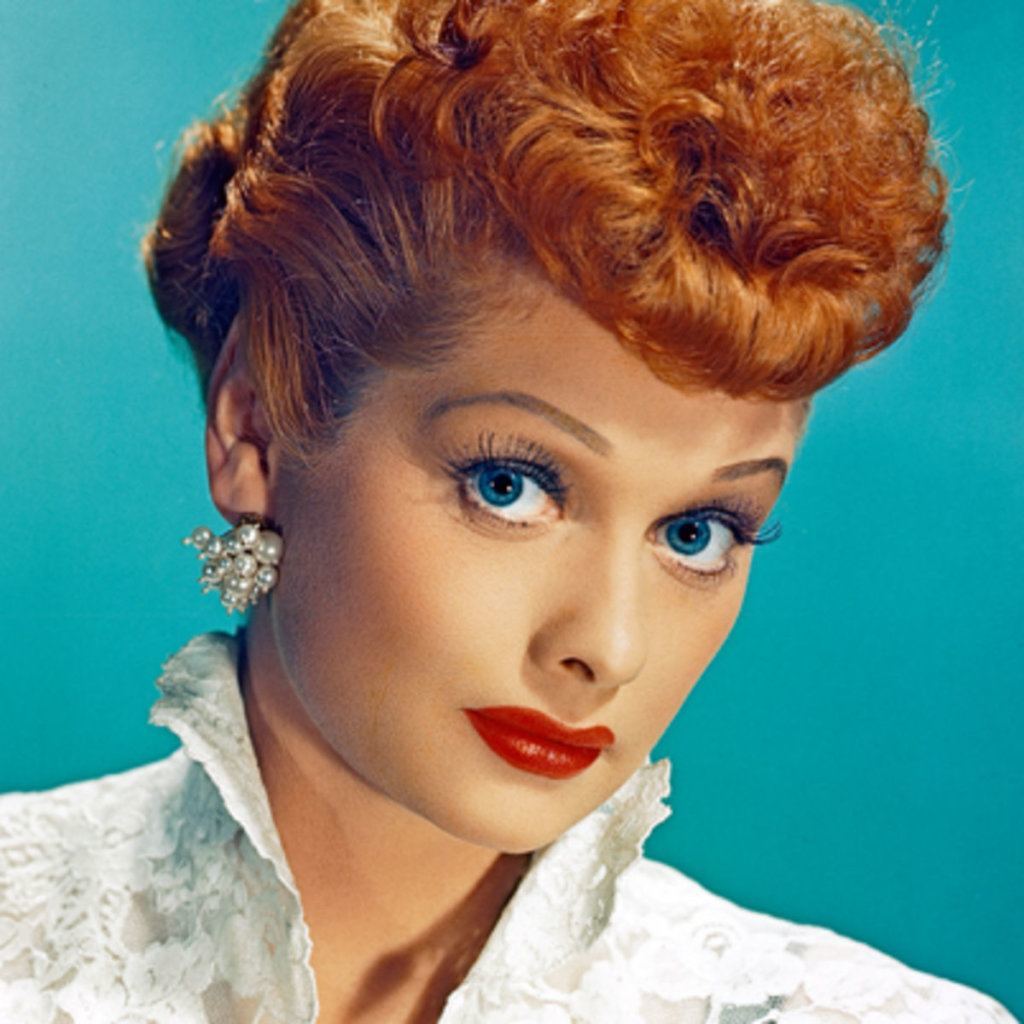 6. Love to hate you
We've all heard stories of stars that played close friends or lovers onscreen and absolutely hated each other off-screen. Unfortunately this was the case for Vivian Vance (Ethel Mertz) and her TV husband William Frawley (Fred Mertz). A slew of insults were thrown around backstage, but both stars were smart enough to ensure they kept their mutual frustration towards each other behind-the-scenes and out of the public eye. Why so mad? Well, Vance was twenty-two years younger than Frawley and hated having him play her husband on the show.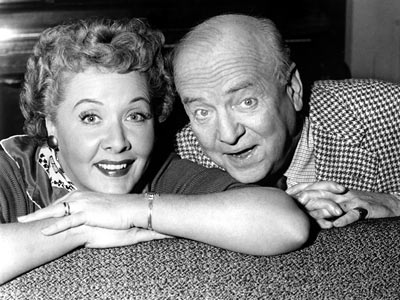 7. I'm no cheat!
It was well-known that Arnaz was a huge supporter of America and the opportunities that had made the life he had possible. When writers on the series wanted his character Ricky to cheat on his taxes in the episode "Lucy Tells the Truth", Arnaz was stoutly against it. He didn't want their loyal audience thinking that his character would ever cheat the U.S. government. For a teen who fled Cuba to Miami with nothing but the clothes on his back to become one of the biggest stars of his time, it's understandable why this was a sore topic for the celeb. This excerpt from his acceptance speech on Ed Sullivan's Toast of the Town (1954) sums it up: "From cleaning canary cages to this night in New York is a long ways. And I don't think there's any other country in the world that could give you that opportunity."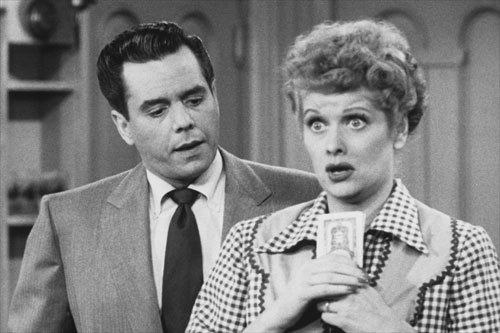 8. We're live in 5, 4, 3 . . .
It must have been really something being a part of the comedic beast that was I Love Lucy. Fans stopped everything when it aired, water and telephone use decreased, and even department stores closed early. The comedy series was the first to be filmed before a live audience, which added to its appeal and charm.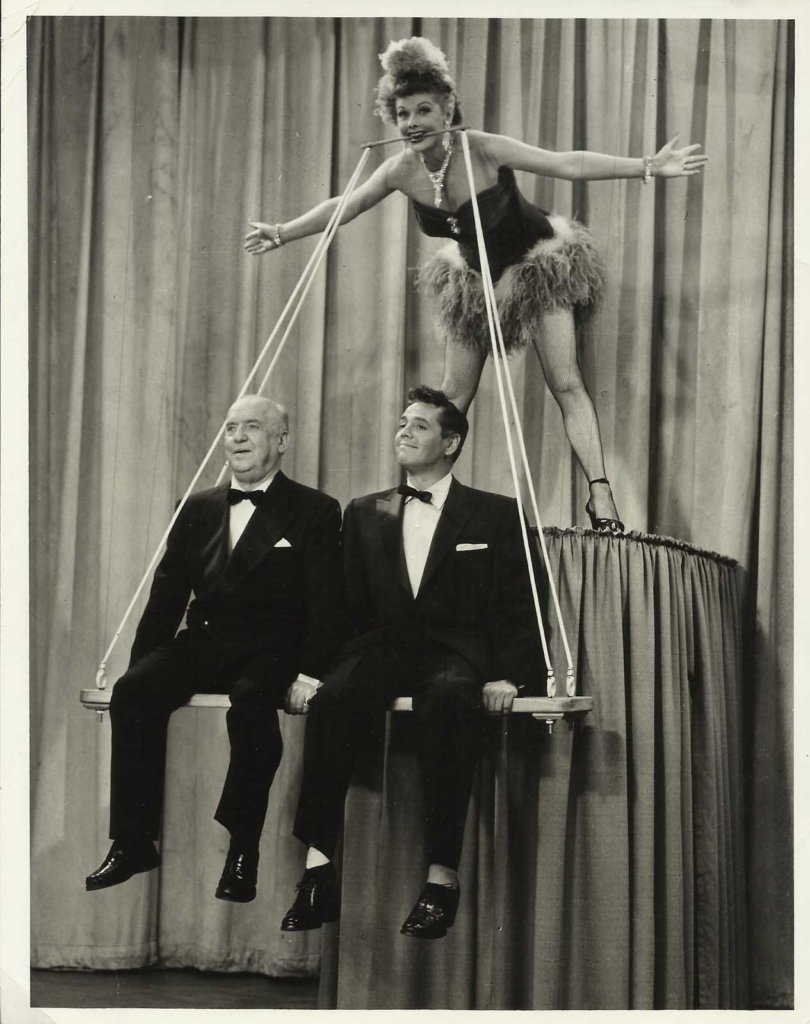 9. Laughter is the best medicine
"Lucy Does the Tango" (1957) was a special episode for a pretty amusing reason. While audiences had come to expect crazy and hilarious antics from the cast, when Lucy concealed dozens of eggs in her blouse and proceeded to tango with Ricky, which of course led to crushed eggs and yolk everywhere, the audience laughed for sixty-five seconds! It was so much laughter in fact, that some of it had to be edited out of the final film. What really sold the scene was that neither Ball nor Arnaz had rehearsed with the eggs, so their side-splitting reactions were all real.
10. Vitameatavegamin for a healthier you
"With Vitameatavegamin, you can spoon your way to health." Taken from the famous I Love Lucy episode "Lucy Does a TV Commercial" you might be surprised to know that the composed and talented Ball had a hell of a time with her lines. She was so nervous about messing up—particularly the word Vitameatavegamin—that she just couldn't appreciate the humor in the episode and was really stressed about it before and during filming.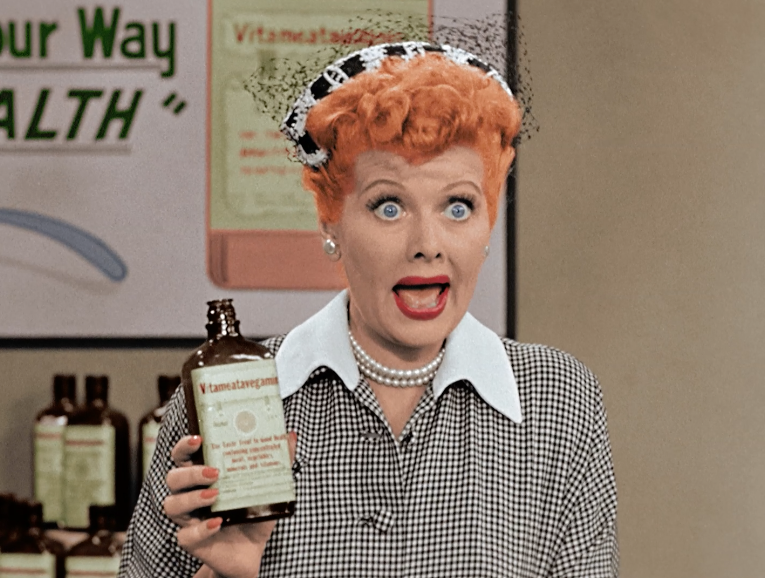 11. Diamonds are a girl's best friend
The popular heart on satin image that all I Love Lucy fans know as the logo for the show's opening credits, was modeled from an actual item. On her 29th birthday, Ball received her first gift from Desi—a diamond-encrusted heart-shaped lapel watch. Arnaz knocked it out of the park with this gift in more ways than one, as in a small way fans got to share this special moment each time the show aired, without even knowing it.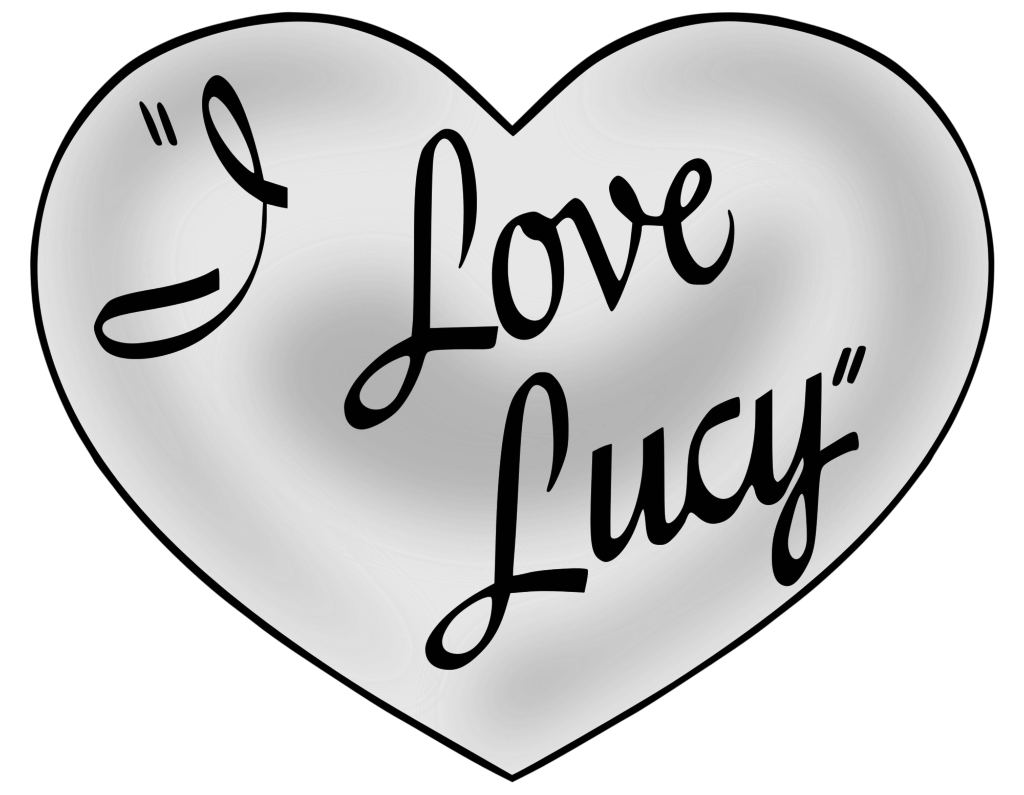 12. Lucy, You Got Some Smokin' to Do
The Philip Morris tobacco company was the only sponsor for I Love Lucy when it premiered and as such, had great influence over the show's creative content. Commercial breaks featured Ball and Arnaz in advertisements where they enjoyed the brand's cigarettes in various scenarios. It wasn't uncommon in the 1950s for television shows to have prominent product placement and weekly sponsors and, as Ball was always a heavy smoker, she was unperturbed doing ads for the cigarette company.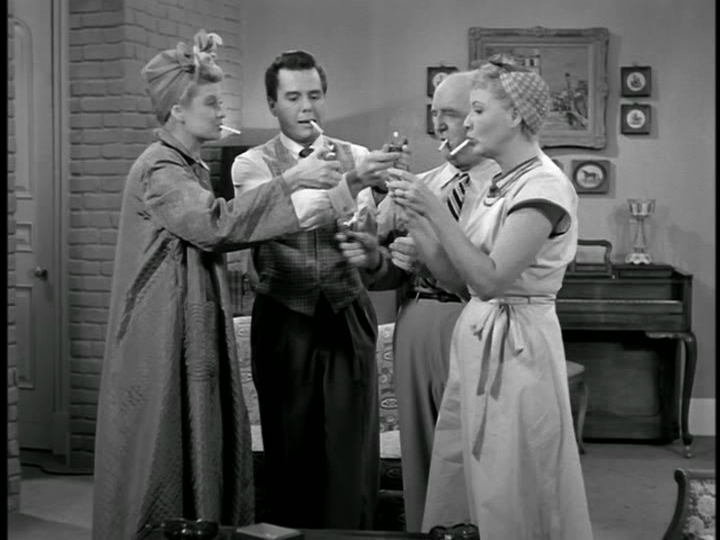 13. All fun and games until…
What if you went to work one day and drowned in a grape vat? This was very nearly the case for Ball while filming "Lucy's Italian Movie" in the grape-stomping scene. In the episode, Teresa Tirelli was an extra whose job was to wrestle Ball in the grape vat. The problem was, Tirelli did not speak English and though an interpreter explained what was supposed to happen in the scene—fake fight filmed from the waist up—Tirelli misinterpreted and held Ball's head under the mushy grapes until she almost choked to death. The kicker? No one realized there was a problem until the scene was finished!
14. Expecting who?
When Ball became pregnant in 1952, writers couldn't use the word "pregnant" and had to opt for "expecting" instead. Fans watched as Ball's baby bump grew and 44 million viewers—made up of 72% of U.S. homes with televisions at that time—tuned in to watch the star give birth to little Ricky. Not only was "pregnant verses expecting" a hot topic, but each episode that featured Lucy's pregnancy was reviewed by a minister, priest, and rabbi to make sure that they would in no ways offend the viewing audience. Times sure are different now!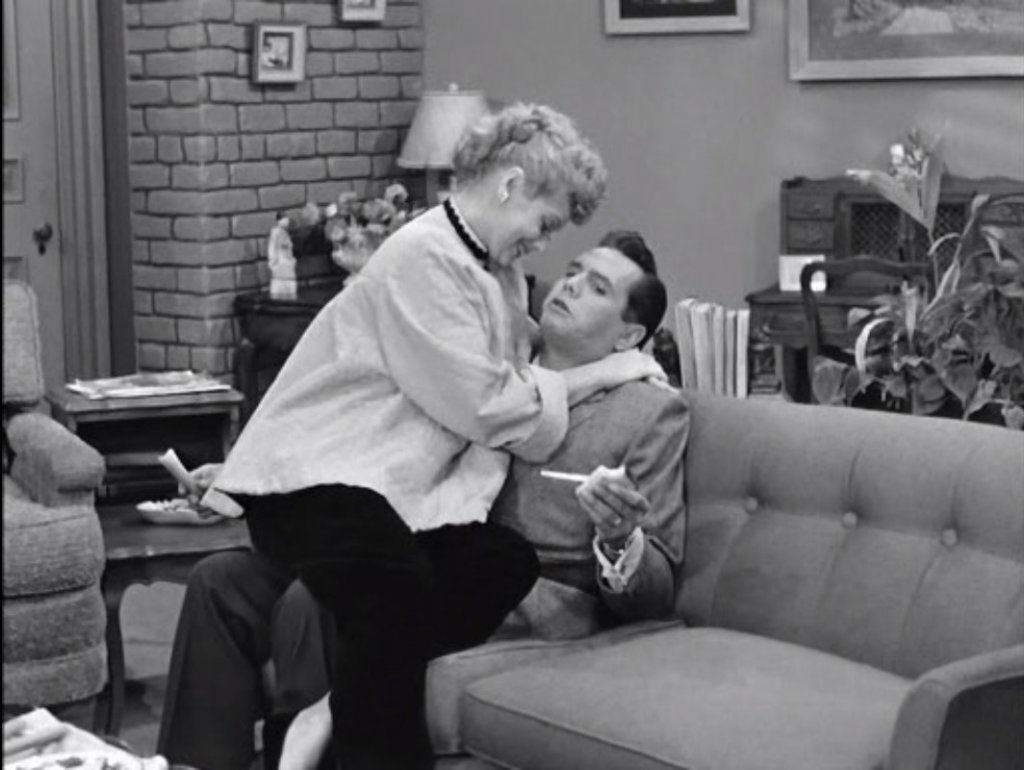 15. Break down those walls!
I Love Lucy was responsible for many television firsts, and some of these made a great impact on a social and cultural level. It was the first television series that featured a real pregnant woman portraying a pregnant woman, and to show an interracial couple, both things that were more or less unheard of in the 50s.