It may have only lasted for four short seasons, but in those years, Lynda Carter and the people behind Wonder Woman inspired an entire generation of young women (and more than a few young men) who went on with their lives with a little more self-confidence and a little more willingness to kick some butt when the occasion called for it. This little channel-swapping show has made quite a name for itself in the decades since its original run, so there may be more to the mythos than you are aware.
1. Lynda Carter Was TV's Third 'Wonder Woman'
While Carter took her bow in 1975, studio executives has tried to get Wonder Woman on TV twice before. First, in 1967, a pilot for Who's Afraid of Diana Prince? was written (starring Linda Harrison) in an attempt to capitalize on Adam Wests' Batman; unfortunately — or fortunately, depending on how you look at it — the show never made it past the pilot phase. Wonder Woman number two was a made for TV movie featuring WW in name only. She didn't rock the uniform, she didn't have super powers (weak), and worst of all she was blonde (Cathy Lee Crosby, no less). The DC Comics writers are charitable, though, and they adopted the blonde Wonder Woman for a brief cameo in the Infinite Crisis, in which she is the Wonder Woman of an alternate dimension.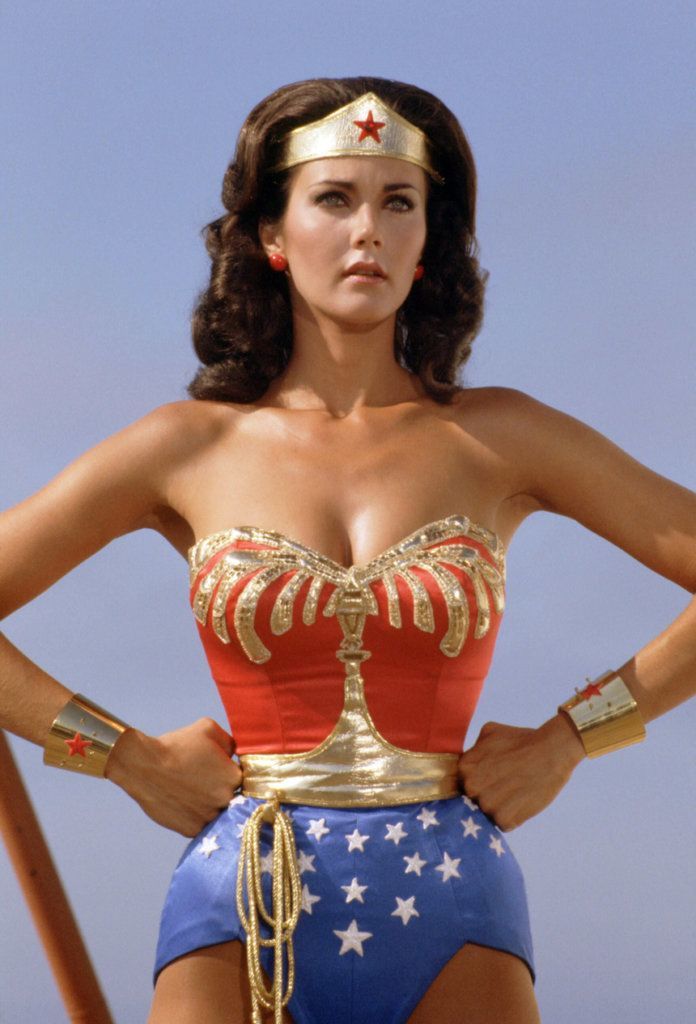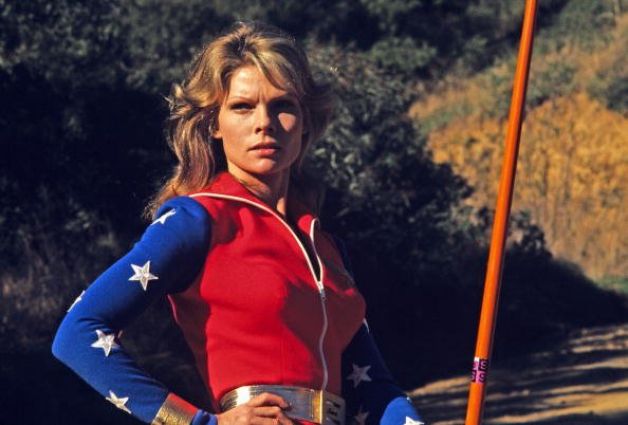 2. Getting Back To The Roots
It was actually the dismal failure of Wonder Woman number two, the blonde travesty, that the series from 1975 was allowed to live. You see, ABC had the license to the hero and though blondie showed them that the heroine had ratings potential, but that updating her from her classic comic roots was a "mistake". Duh. It was those middling ratings, though, that inspired ABC execs to commission a new pilot from Stanley Ralph Ross, the man who — oddly enough — developed Adam West's Batman.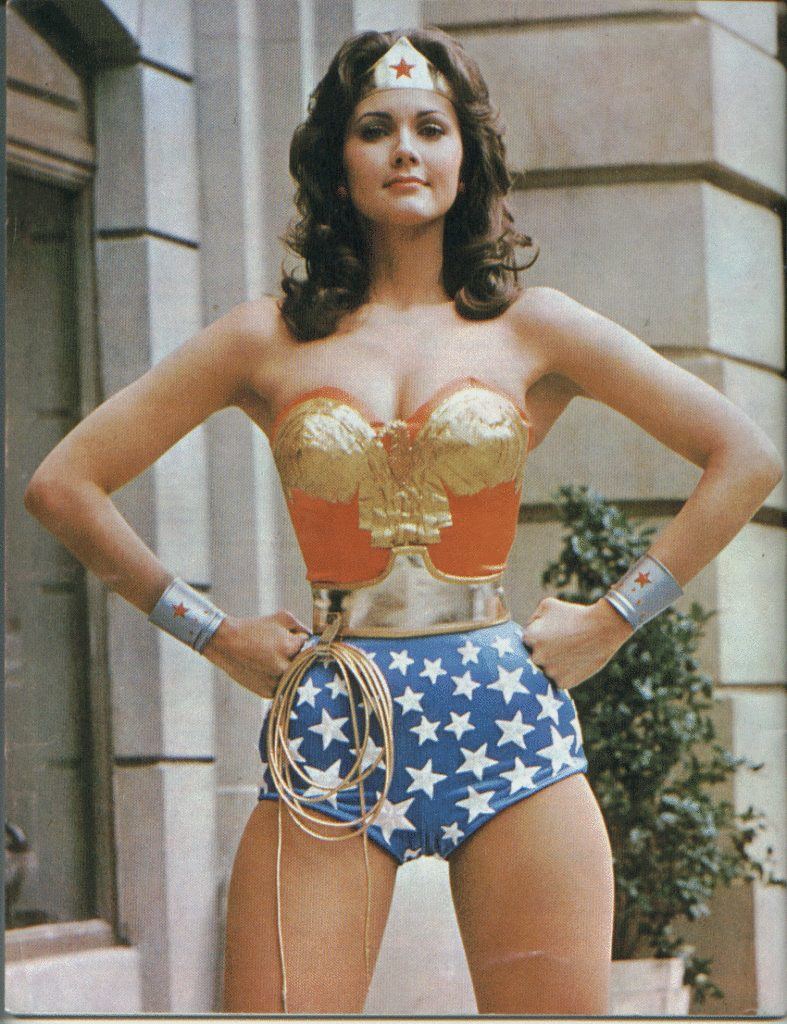 3. Picking the Right 'Woman'
It took a long time to find the right actress to fill the bulletproof bracelets, but eventually the producers found their Diana Prince in Lynda Carter. At the time she was tapped for the starring role, Carter — who is a former Miss World USA from 1972 — was working as a member of Bob Hope's USO cast.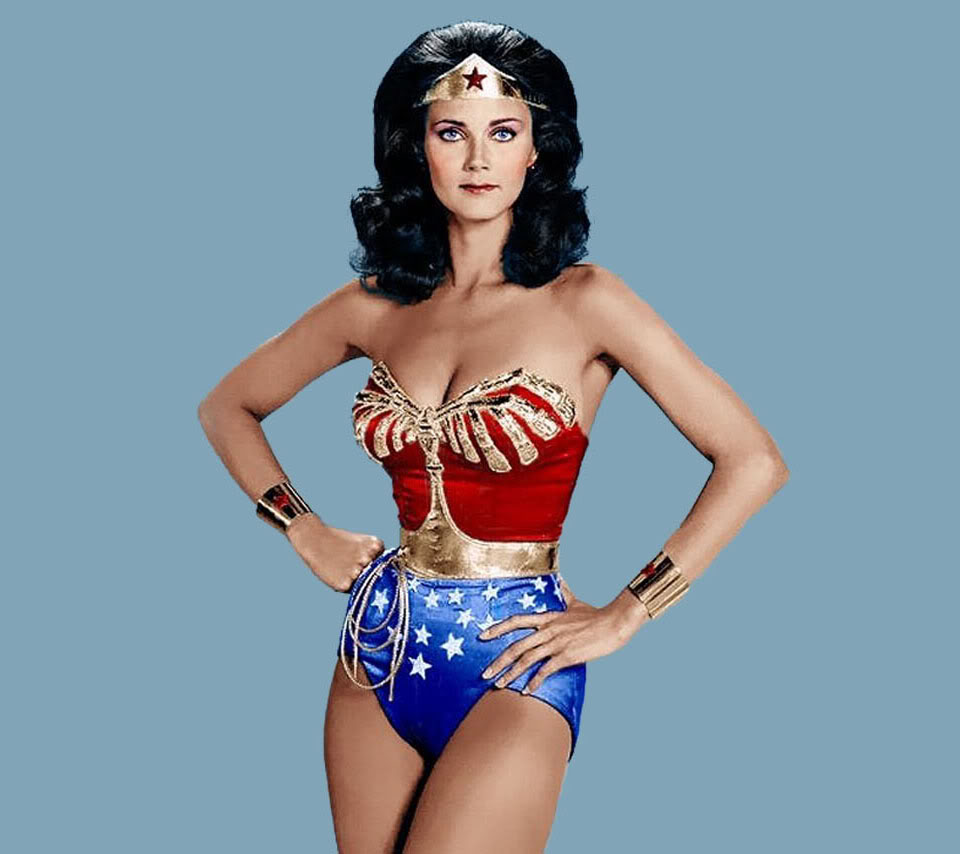 4. Steve Trevor Was Almost Batman
For the role of the show's male lead, Steve Trevor, the producers cast Lyle Waggoner. Waggoner had previously gathered a reputation as a sex symbol for a previous semi-nude shoot he did for Playgirl. It was his comedic work on the Carol Burnett Show, though, that proved to producers that he was capable of acting alongside the charismatic Carter. Of course, Waggoner was familiar to the show's writer, Ross, because Ross had almost cast Waggoner as Batman a decade prior.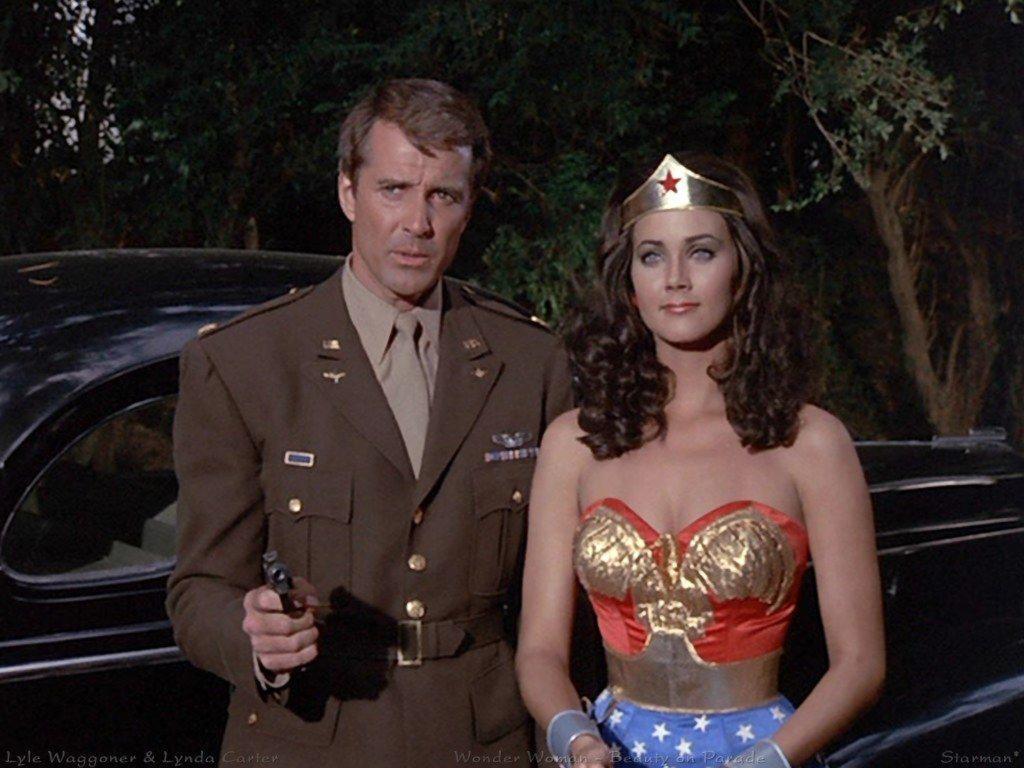 5. Oh, That Sweet, Sweet Spin
At no point did Wonder Woman's writers or producers actually write down an idea for Wonder Woman's transformation from her mild-mannered(ish) persona, Diana Prince, into the Amazonian warrior. It was actually Lynda Carter who suggested that she do a spin in order to gear up for battle. In the time since, this has become the go-to transformation for the hero across mediums.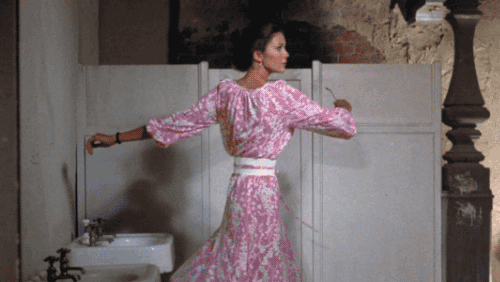 6. Wonder Woman's Semi-Cheating Costume Designer
The series' costume designer — who went by the moniker Donfeld, who also worked in a variety of films both acclaimed (Prizzi's Honor) and awesome (Spaceballs) — got great acclaim for his work on the costume. Yet, knowing what you know about the TV costume and the old costume, what exactly has changed? It's gotten shorter? She's stolen Superman's chest "S"? Just saying …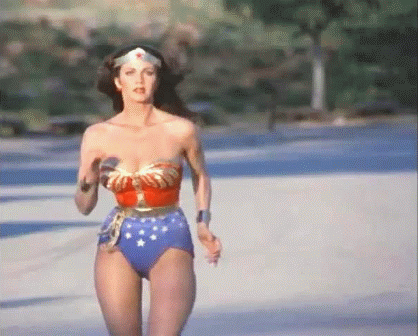 7. The Narrative Behind the Fashion
Okay, so Donfeld's sartorial short-cuts in mind, the costume that Wonder Woman wears into action has plenty of pertinence to the plot. The costume was — in the context of the pilot — created by the Amazonian queen Hippolyta to feature emblems of America, the world which Diana was running towards. She was armed with the bulletproof bracelets of her people, the unbreakable golden lasso of truth, and a belt that imbues her with superhuman strength. The cleavage is just a bonus for the male audience.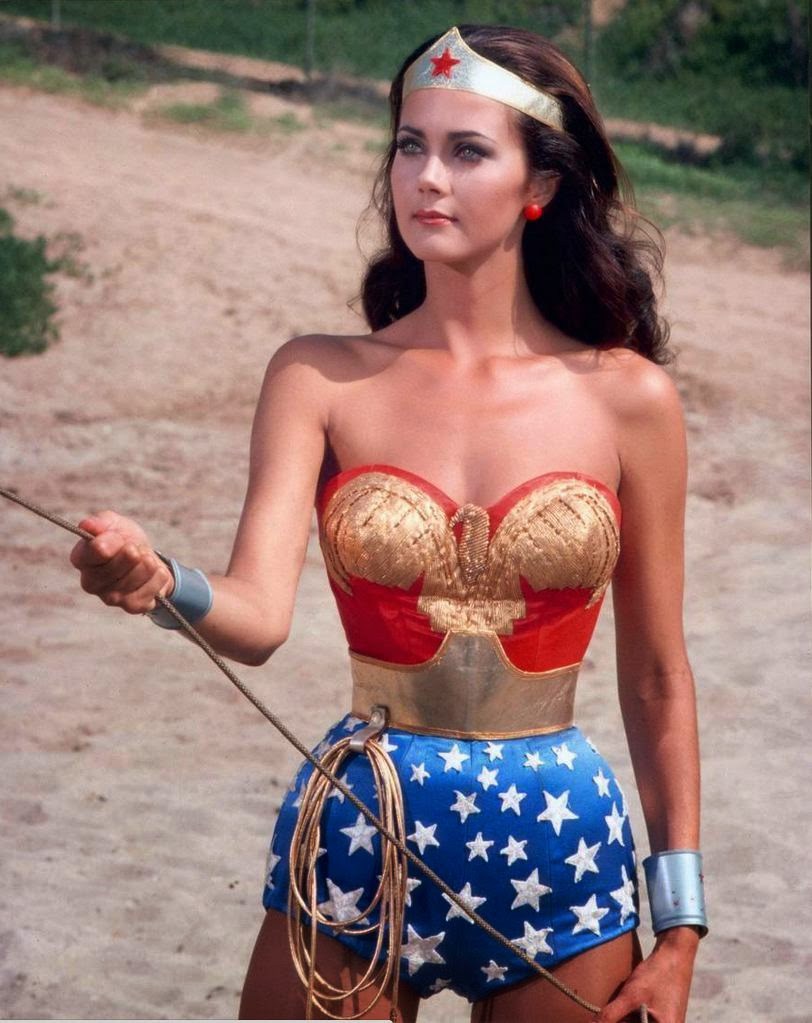 8. The First Season of the Show Was Actually Three Movies
The first season of Wonder Woman aired on ABC as well-rated TV movies, kicking off with the heroine's origin story. After that proved a successful gambit, ABC commissioned two standalone films followed by an initial 11-episode first season. In order to get a full calendar season out of the property, ABC aired the first episodes of the first season intermittently, scattered throughout the fall of 1976. When those episodes hit, the show earned weekly airings in 1977.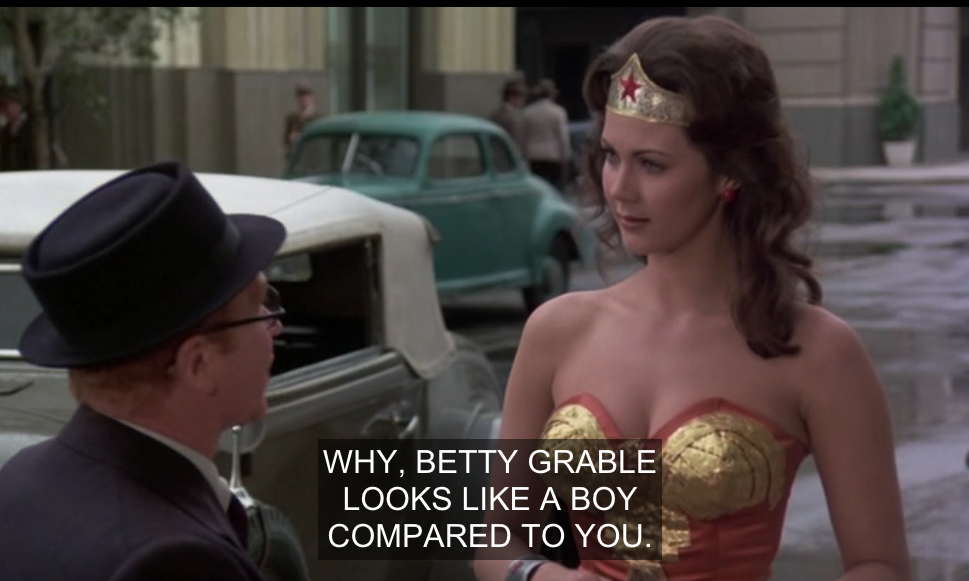 9. No Punching Allowed
When Wonder Woman first showed up on the air, networks were experiencing an audience backlash against graphic violence. That's why Lynda Carter is rarely seen actually punching and kicking a bad guy. Instead, she pushes and shoves, and uses her creative thinking to save the day (after deflecting some bullets, of course). What's more, except for a German U-boat in the pilot, Wonder Woman almost never resorts to the use of deadly force.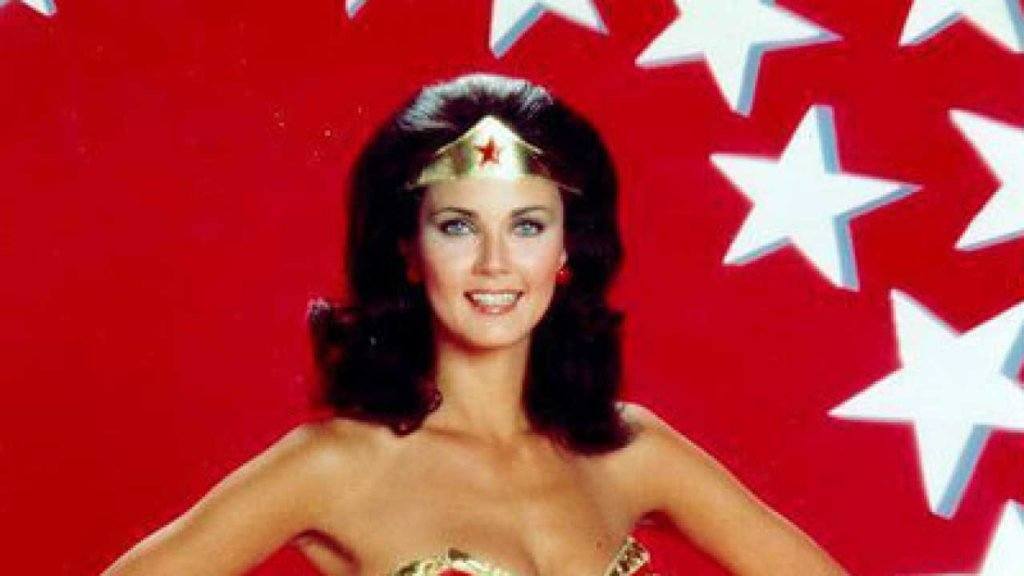 10. That Channel Switch
Wonder Woman debuted to strong ratings in season one. Unfortunately, ABC took its sweet time to pick the show up for additional episodes as they fretted over the costs of shooting a period piece. As Wonder Woman was set in the 1940s, it was more expensive to shoot thanks to the need for period costumes, sets, etc. While ABC was dragging its heels, though, CBS offered a home to the show on the condition that they find a way to update the timeline to modern day. Wonder Woman's production studio, Warner Bros., snapped up the offer from CBS. Seems like ABC could have used that advice.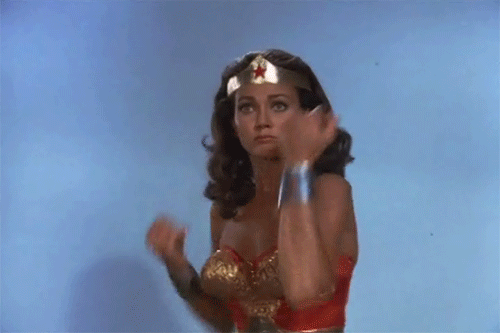 11. About A Boy
Thanks to the time jump in the second season, Lynda Carter's Diana Prince was the only character to make the jump to the new series. Of course, producers managed to bring Lyle Waggoner along by casting the actor as his own son, Steve Jr. The two characters were virtually identical save for the complete lack of a romance between the characters (which was probably a good idea). In fact, when a Steve Jr. impostor attempts to seduce Diana, she uses this as a cue that something is amiss.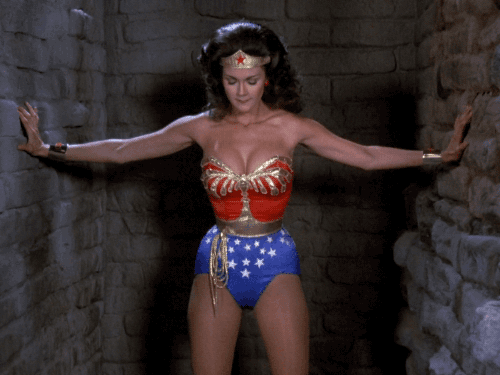 12. Wonder Woman '77
The three televised seasons of Wonder Woman grew so much in popularity that in 2014, DC Comics announced that they'd begin an ongoing series set in the Lynda Carter continuity. First published as digital chapters, Wonder Woman '77 picks up where the show left off, continuing the adventures of the Amazonian princess.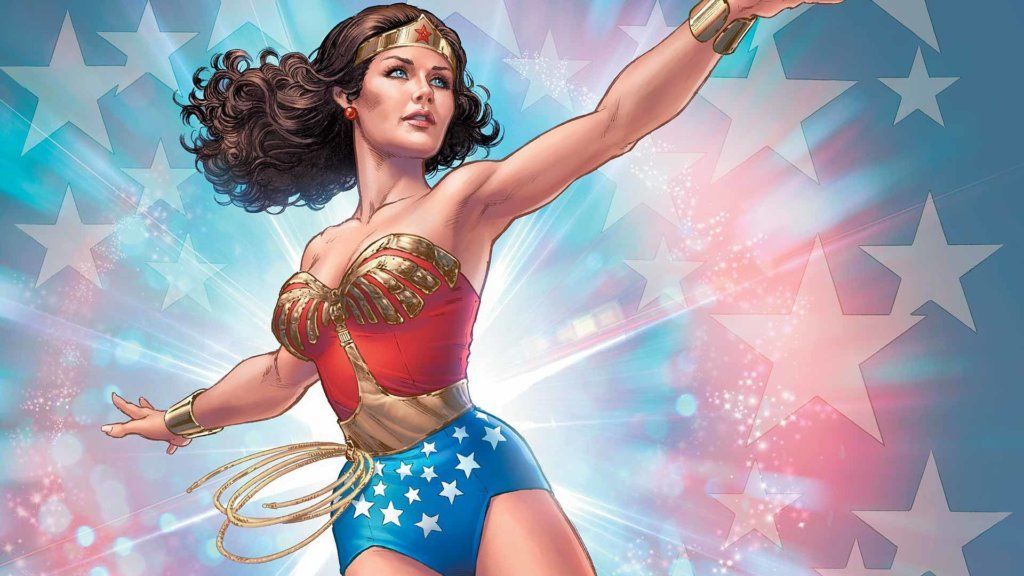 13. Wonder Woman Was Inspired by the Suffragettes
According to Jill Lepore's book "The Secret History of Wonder Woman," the creator's inspiration for the female superhero was suffragette Margaret Sanger. William Moulton Marston was a psychologist with an interest in women's rights and gender dynamics. He had an affair with one of his students, Olive Byrne, who was Sanger's niece. Byrne gave Marston a copy of Sanger's book Woman and the New Race which influenced his creation of the strong, independent femals character. We're not sure how Margaret would feel about the curvy costume, however.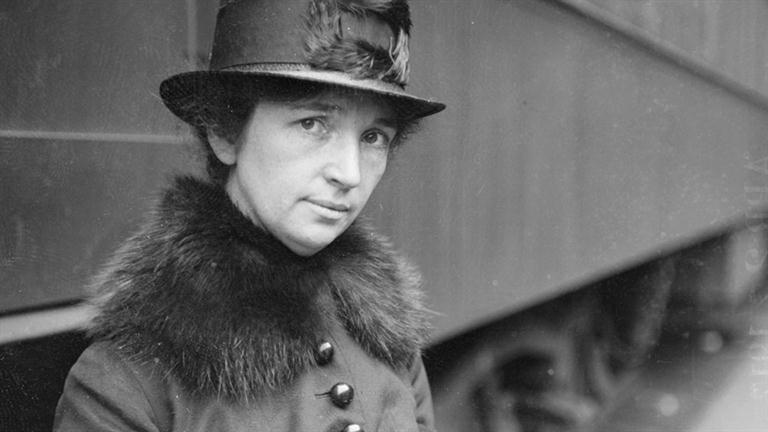 14. Here's How the Lasso of Truth Came About
Wonder Woman creator William Moulton Marston is actually credited with the invention of an early polygraph and lie detector test in real life. He incorporated his preoccupation with truth and lies in his character's golden lasso. The man also had a thing for bondage, which is why Wonder Woman lost her power when she was tied up (which happened frequently).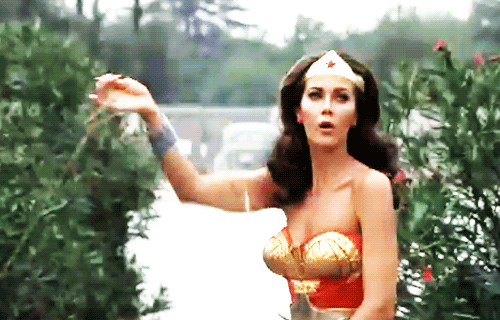 15. Remember Wonder Woman's Little Sister?
Before she became an A-list star with roles in Urban Cowboy, An Officer and a Gentlemen and Terms of Endearment, Debra Winger paid her dues as Drusilla, aka Wonder Girl in three episodes of the TV show. She was offered a chance to appear more, but she thought the role might hurt her career. She probably chose wisely.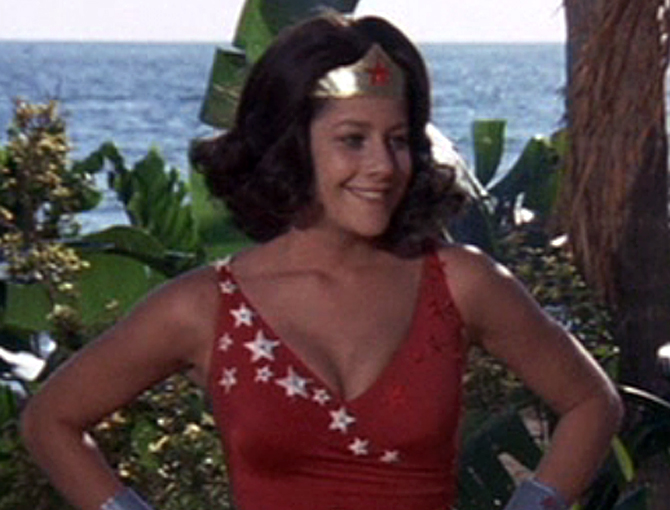 16. Lynda Carter Quit To Pursue a Singing Career
Once the show went under, the multi-talented Carter left to pursue a singing career. As the show was winding down, she released an album, Portrait, that had positive reviews and credited her as a co-writer on several tracks. It was the fame garnered by this album that allowed Carter to pursue non-Wonder-Woman-related roles. Of course, if her singing career wasn't as hot as she hoped it'd be, she can always fall back on the multiple awards she's won for being freaking beautiful.