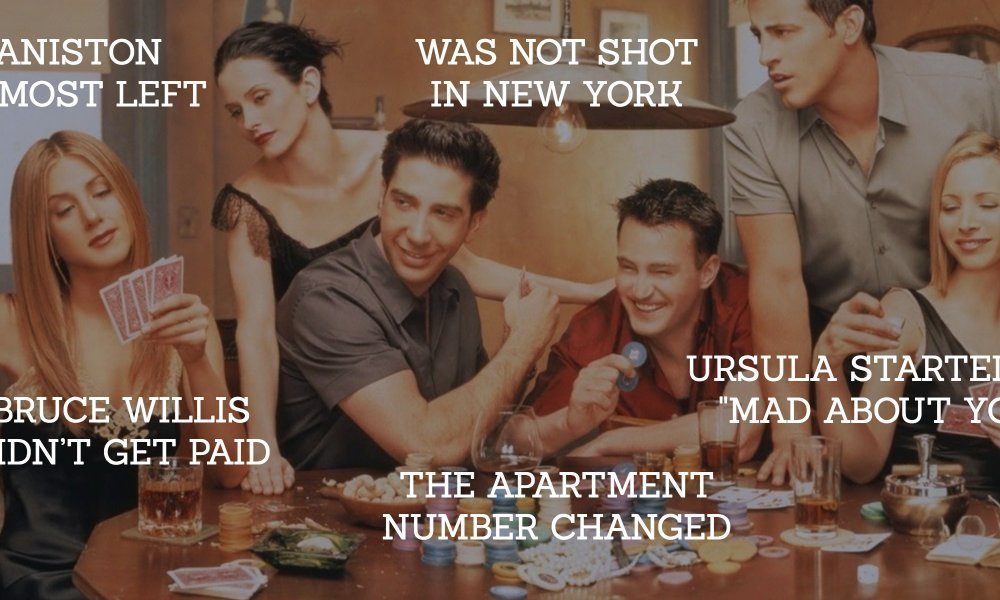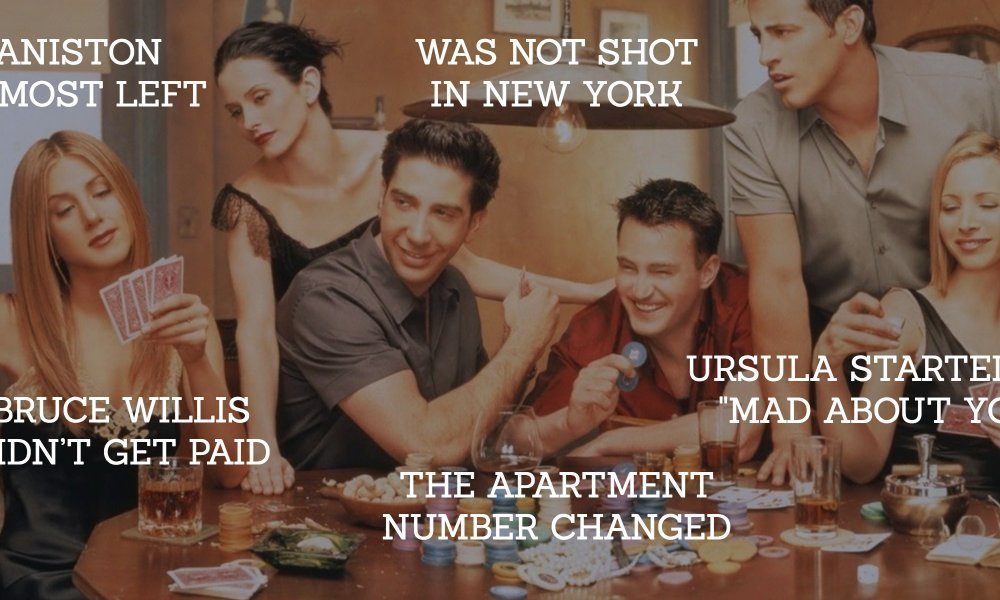 The premise of Friends was pretty basic, really – six young twenty-somethings hanging out in a Manhattan coffee shop apartments talking about love, life, careers and friendship. However, the chemistry of the group and the solid writing catapulted the sitcom into the stratosphere. Friends was in the top ten throughout its ten seasons, hitting the number one spot in its eighth year. When its finale rolled around in 2004 it earned the title of having the most watched television episode of the entire 2000s decade. The series was nominated for 62 Emmy awards in its run, and it's still extremely popular today. Here's some behind the scenes dish and dirt you may not know about the beloved show.
1. There were a few titles before they settled on Friends
Sometimes simpler is better, but that doesn't mean everything starts out that way. Before Friends became Friends it was originally a pilot called Insomnia Cafe. Then the name was changed to Friends Like Us, and Across the Hall was considered. Next it was changed to Six of One, before finally settling on one simple word that encapsulated it all, Friends.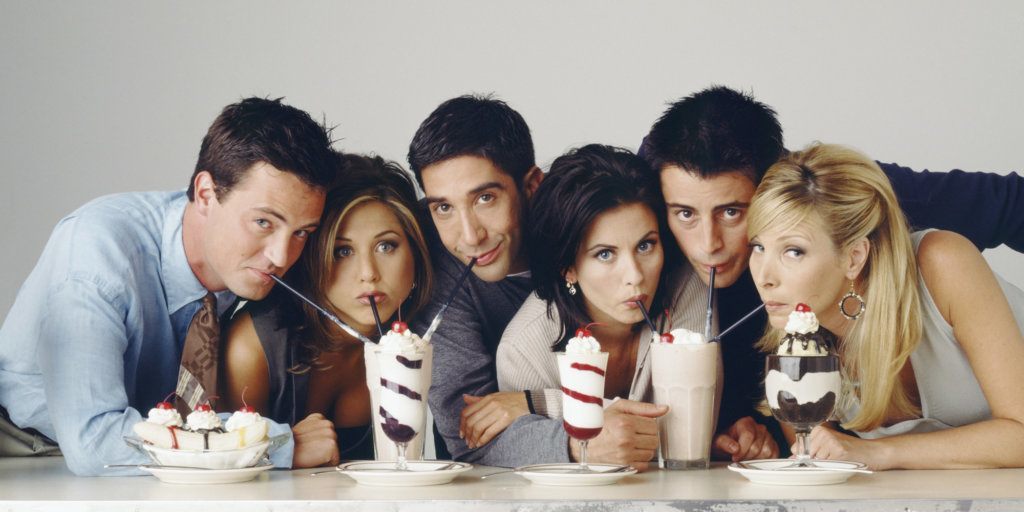 2. The cast could have gone in so many different directions
There are always a lot of actors up for TV roles, and with six main characters there was plenty of talent that almost landed a role on friends. Jon Favreau and Jon Cryer were considered for Chandler. Kathy Griffin, Ellen DeGeneres and Jane Lynch were on the short list for Phoebe, and Tea Leoni was up for Rachel. Courteney Cox was initially offered the role of Rachel but requested Monica instead because she thought she was the stronger character.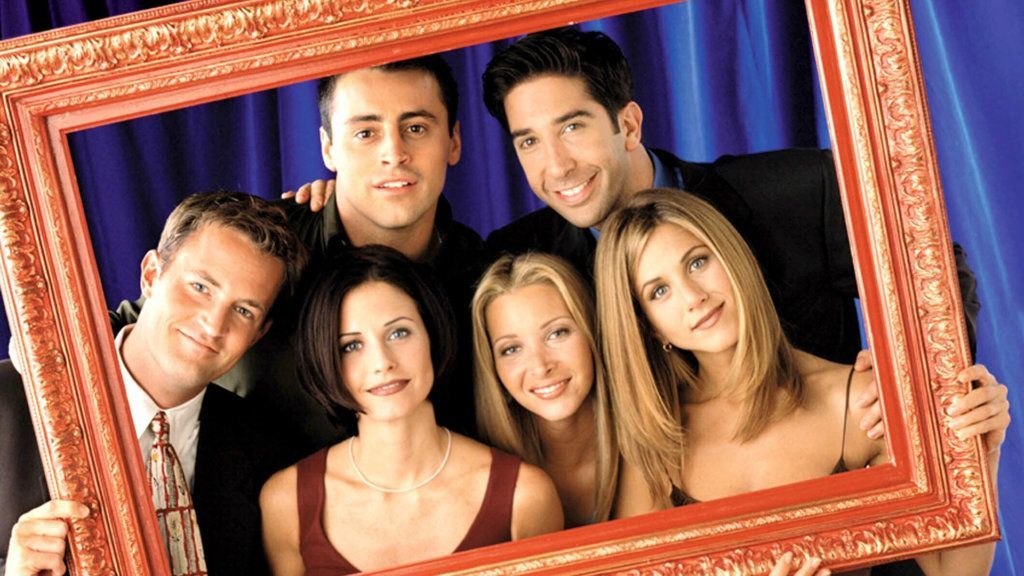 3. Ross was written for David Schwimmer
While some of the roles were open and auditioned for, the newly divorced, slightly neurotic, paleontologist Ross was the first to be cast because it was written for David Schwimmer specifically. Executive producer Kevin Bright had worked with David before and used his voice to develop the character.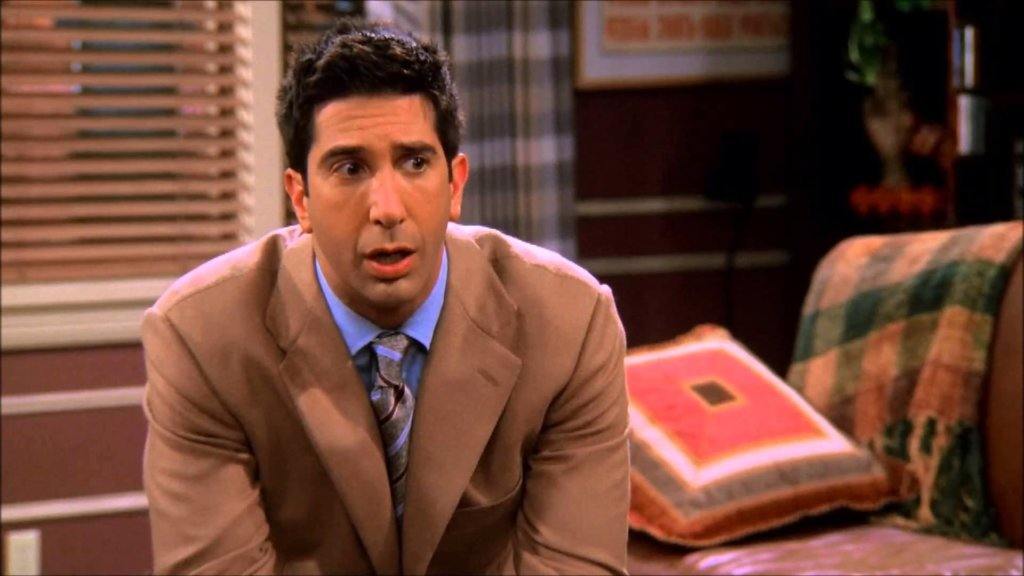 4. They shot in front of a live audience
Like most sitcoms, Friends was shot in front of a live audience with as many as 300 people. Each episode took about five hours to shoot, which included 20 minutes between scenes to change the sets. The only time they filmed on a closed set was for cliffhangers like "The One With Ross's Wedding."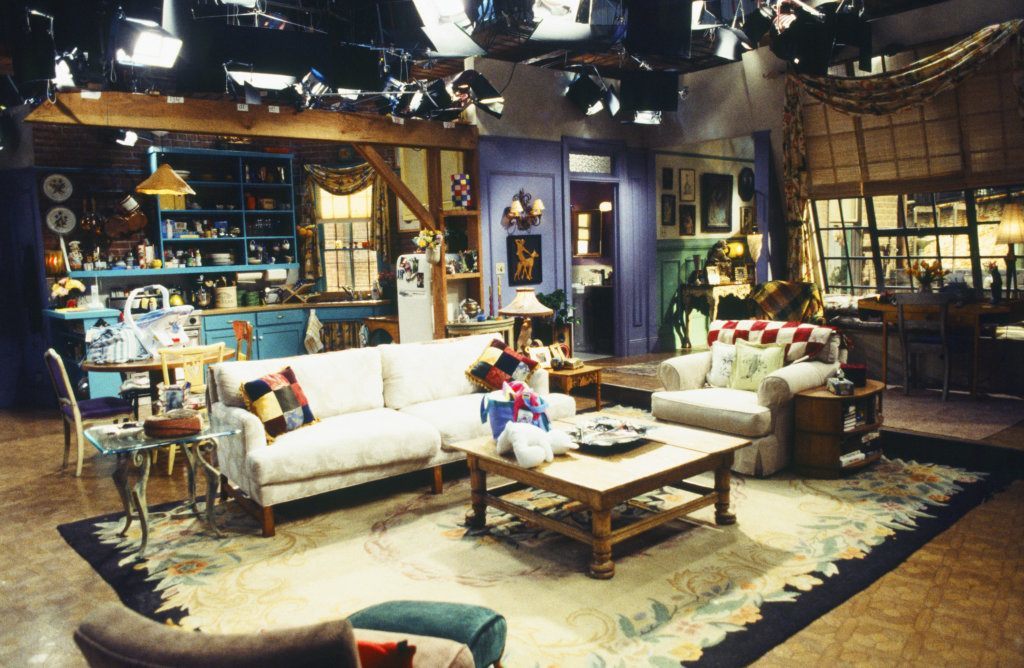 5. Lisa Kudrow was not into Phoebe's guitar playing
Lisa Kudrow had to learn how to play the guitar to take on the role of Phoebe, but she didn't like it and suggested that Phoebe play the bongos instead. She eventually decided that Phoebe would only know a few chords anyway so she found a happy medium.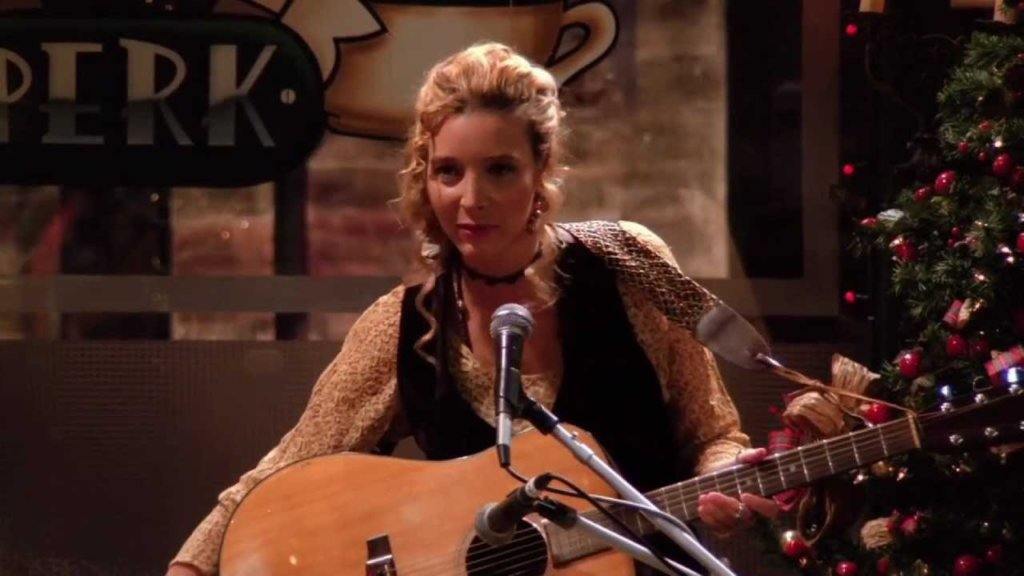 6. Lisa Kudrow thought Chandler was gay
When Lisa first heard Matthew Perry read for Chandler she was surprised because she, like many other people, had assumed his character was gay. Many people assumed that his sexual orientation would eventually become part of the plot. However, the writers had other plans all along. In 1997 David Crane said: "No, Chandler isn't gay. Nor will he be gay."
7. The character Ursula started on Mad About You
The character Phoebe was created as a twin sister for a reason, because when Lisa Kudrow was cast on Friends she already had a role playing Ursula, the airheaded waitress on Mad About You. The producers encouraged her to do both shows and fixed her recognizability by deciding that the characters would be identical sisters.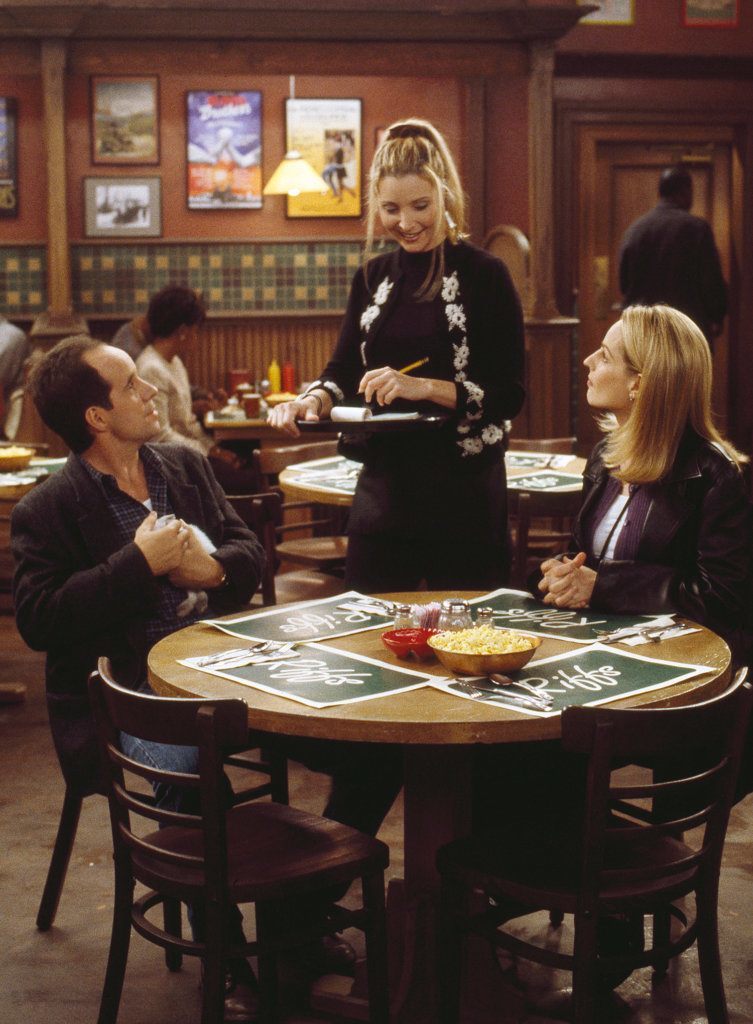 8. Bruce Willis didn't get paid for his role on the show because of a lost bet
Matthew Perry and Bruce Willis starred together on The Whole Nine Yards and disagreed about how well the film would do. Matthew thought it would hit number one at the box office, Bruce did not. It did, and Bruce had bet his wages for guest starring on Friends, so he had to donate them to charity.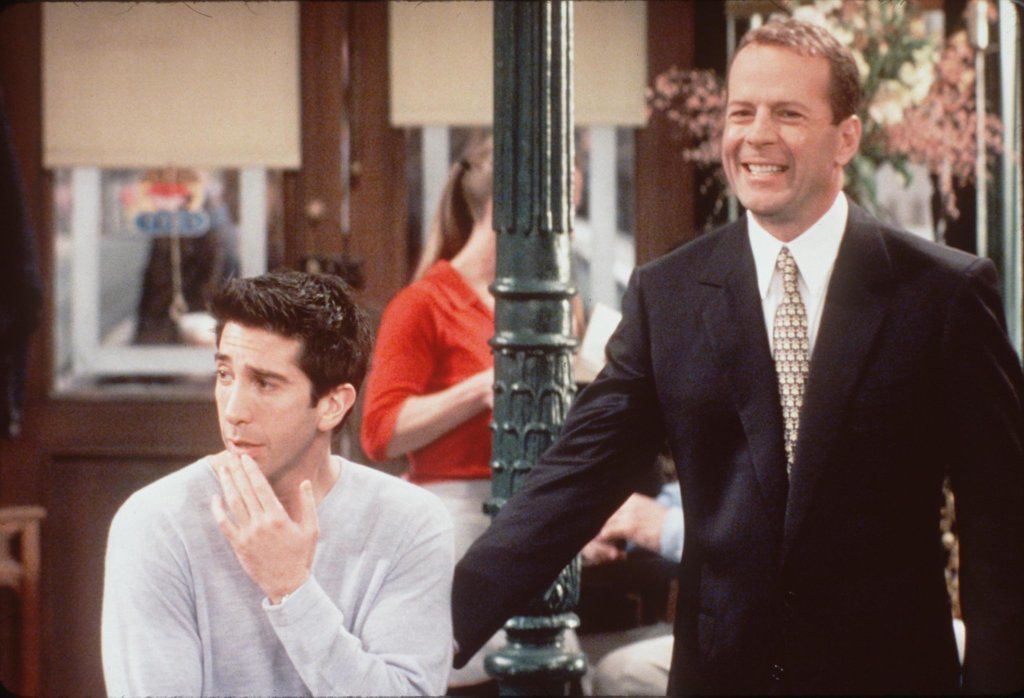 9. The opening sequence was not shot in New York
This might not be a total shocker, but despite how much the fountain in the opening credits looks like the Pulitzer Fountain in Central Park, the shoot actually took place on the Warner Brother's lot in Burbank.
10. The apartment number changed during the series
When the show started, Monica's apartment was number five and Chandler's was four, but then they realized that this didn't make sense because they weren't on the ground floor. (Think about all those balcony scenes.) They then changed the numbers to 20 and 19 instead. Did you notice?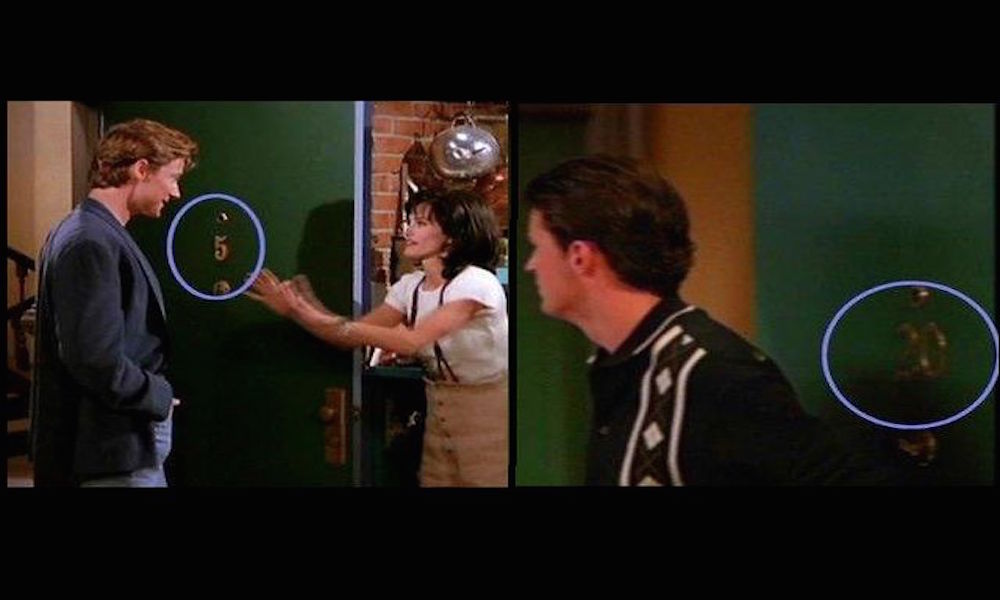 11. Courteney Cox's pregnancy was not written into the show
Lisa Kudrow's real life pregnancy was written into the show as her character being a surrogate to her brother's triplets, but Courteney's was not. It was already established that Monica and Chandler could not have children naturally, so they hid the pregnancy with costumes and props. In real life, the actress and her then-husband David Arquette had difficulty conceiving. Courtney had to film the episode where Rachel gives birth to Emma shortly after suffering a miscarriage.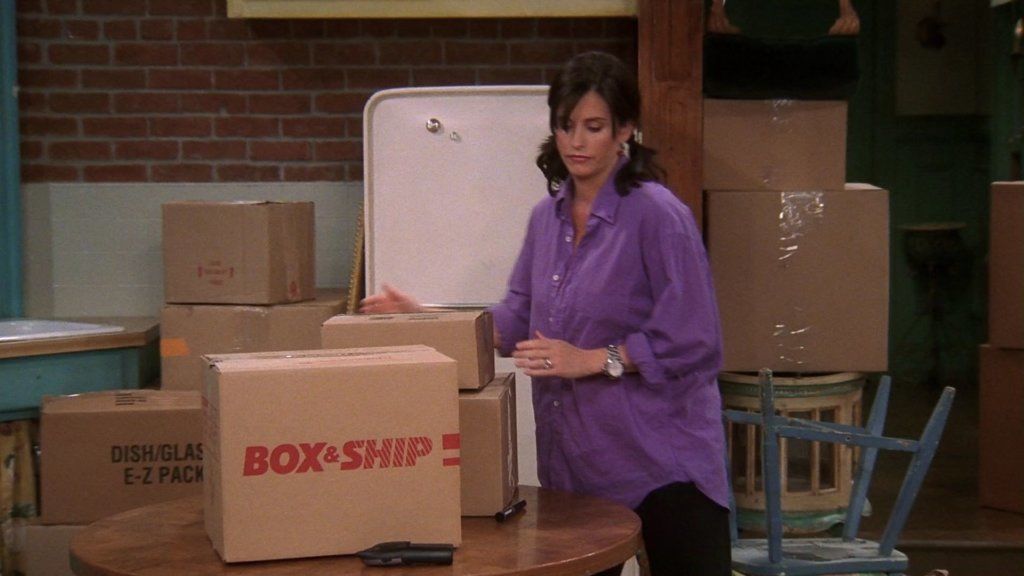 12. The cast took a group trip before the show aired
Before the show aired, director James Burrows took the cast on a trip to Las Vegas because he sensed it would be their "last shot at anonymity. Once the show comes on the air, you guys will never be able to go anywhere without being hounded." He was right.
13. The cast would huddle before shooting every episode
The cast of Friends became friends in real life, and they had the habit of huddling before shooting every episode. David Schwimmer has discussed how emotional he got doing it for the finale. "I started to lose it in this ritual that we had before the show, which is just a group hug, kind of get in a little circle, right before we come out. And that was the moment I was dreading for a long time because I knew that moment of just looking at everyone in their eyes, and saying 'Have a good show,' and knowing that was the last time we were going to be able to be in our little circle."
14. Jennifer Aniston almost left before the last season
There could not have been a proper season of Friends without one of the six characters, but apparently Jennifer Aniston was considering not returning for the final season. "I had a couple issues that I was dealing with," she has said. "I wanted it to end when people still loved us and we were on a high. And then I was also feeling like, 'How much more of Rachel do I have in me?'"
15. The cast was the first to negotiate a salary as a group
It's not uncommon for different actors to pull different wages on a TV show, but the cast of Friends wasn't having that. They reportedly all started out making around $22,000 per episode but this started to deviate by the second season. In 1997 they all refused to work until they were paid an equal $100,000 per episode each, and by the final season they were each earning $1 million per episode.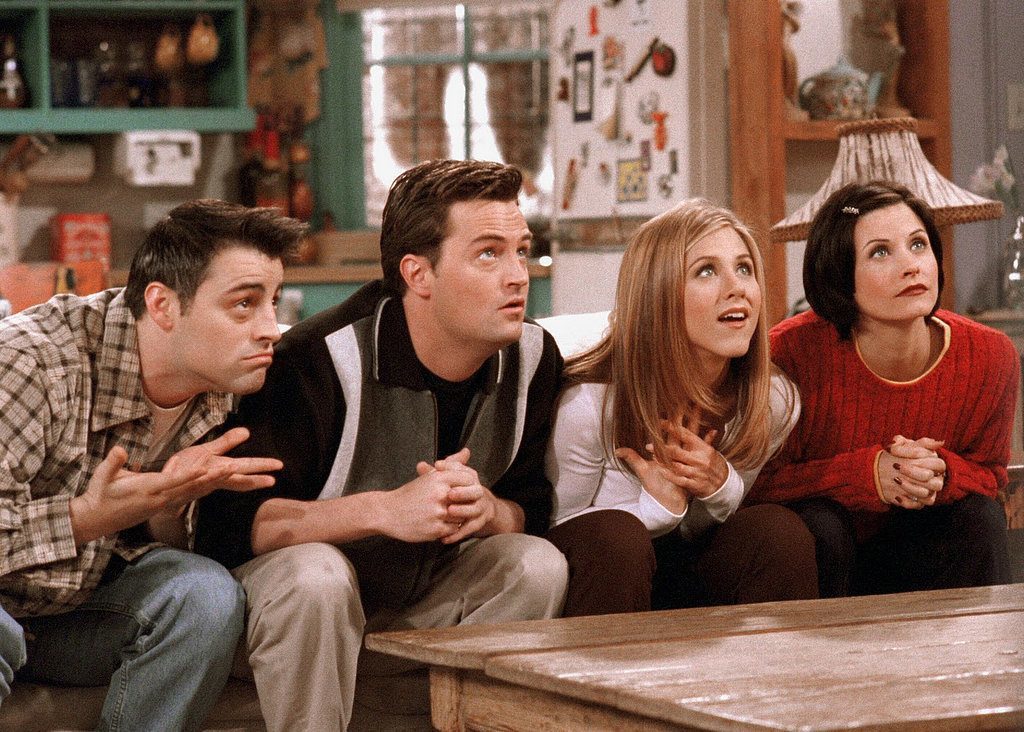 16. Everyone's an Arquette
In homage to Courteney Cox's marriage to David Arquette, the opening credits of the episode "The One After Vegas" rolled with everyone taking on the name Arquette.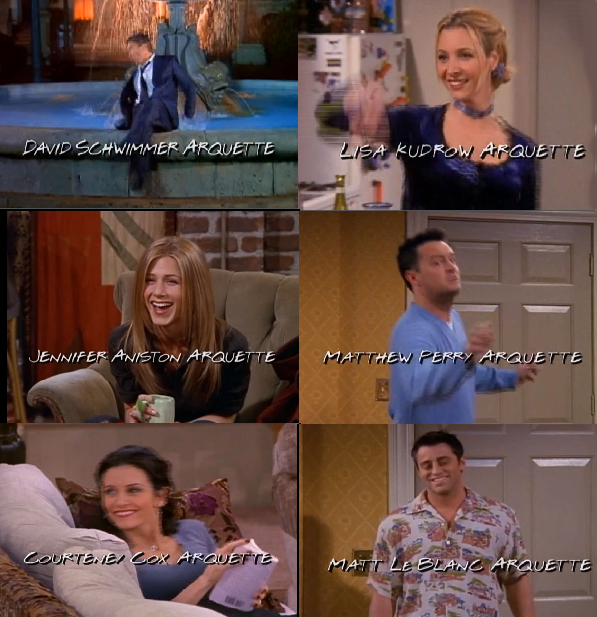 17. A bit about Gunther
Everybody's favorite lovesick barista was nameless until half way through season two. The actor who played him, James Michael Tyler, started out as an extra and apparently got the job as he was the only one who knew how to work the espresso machine. It wasn't until episode 33 that Gunther had a line in the script, which was "yeah," and he ended up appearing in 152 episodes.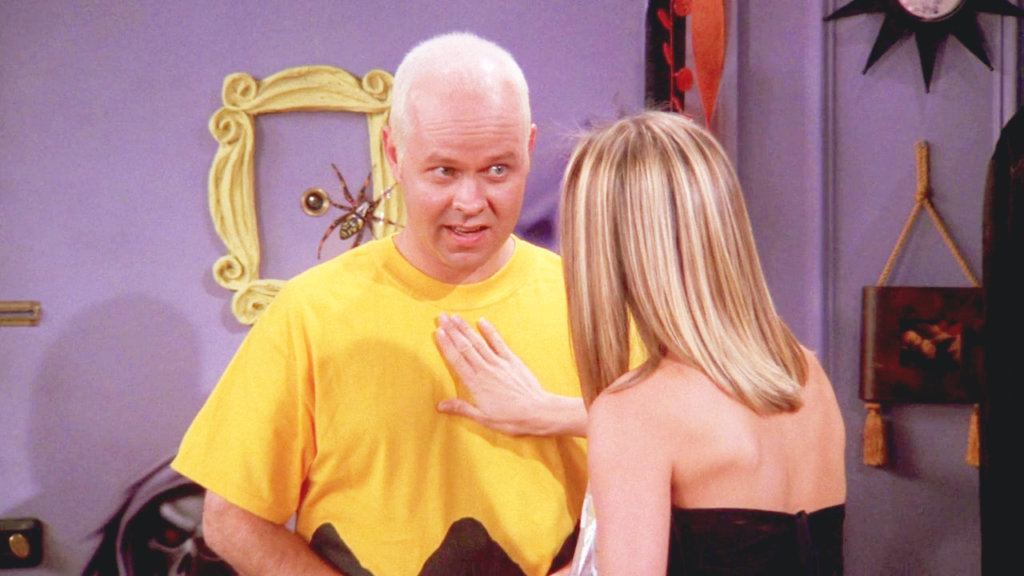 18. A parting memento
After the finale wrapped, every member of the cast was given a chunk of the sidewalk outside the Central Perk coffee shop as a souvenir from the set.