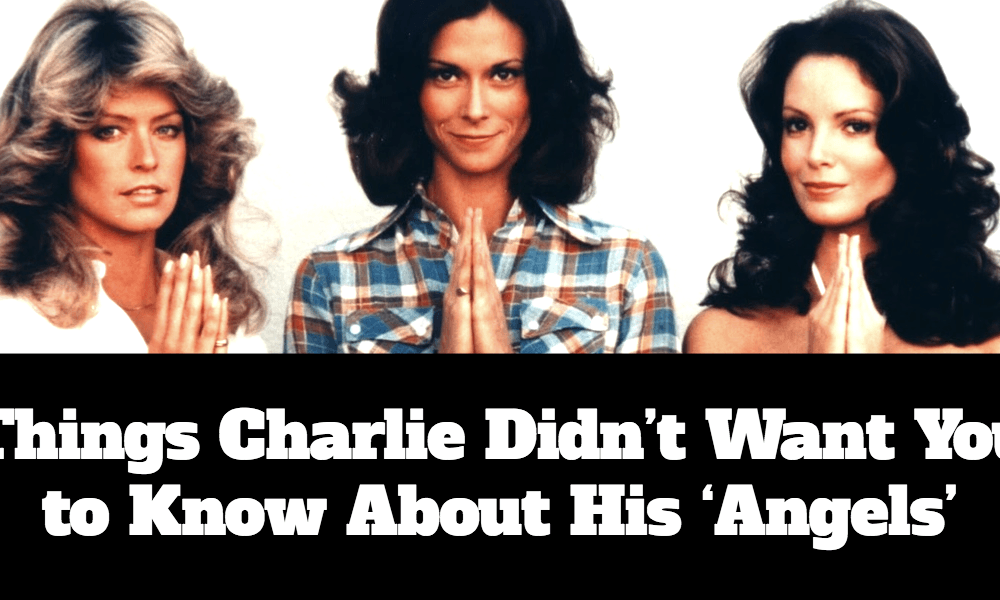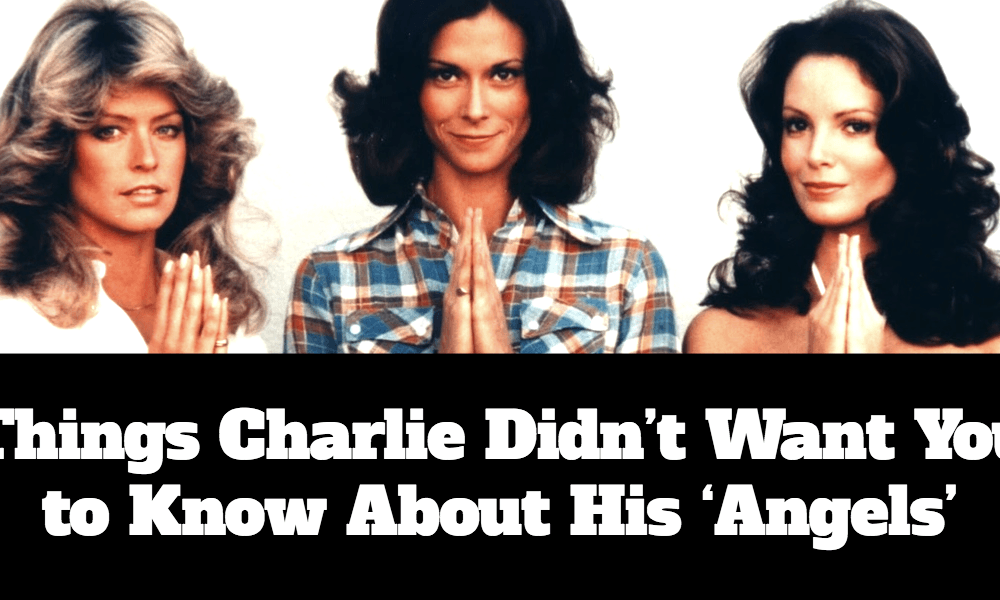 Charlie's Angels was ratings gold for Aaron Spelling's TV empire in the late 1970s. Was it because of its scintillating dialogue or intricate crime fighting plot lines – or did it have more to do with its female led cast? The show was responsible for coining the term "jiggle TV," which was a marketing strategy focused on the sexual appeal of women. They literally made wardrobe changes to maximize that body jiggle. The original trio of Kate Jackson, Farrah Fawcett-Majors and Jaclyn Smith propelled the show to the top ten, but the series lost its stride after multiple cast changes. Here are some things you never knew about Charlie, Bosley, the Angels and the show that became a pop culture phenomenon.
1. The network initially thought the show was a terrible idea
A cast led by women was not a popular concept at the time Charlie's Angels came around. When producer Aaron Spelling and his partner Leonard Goldberg first presented the idea to ABC, network executives Barry Diller and Michael Eisner they called it "the worst idea we have ever heard." Aaron however had an existing contract in place that guaranteed him a payday for a script, so he convinced them they couldn't lose by letting him do it.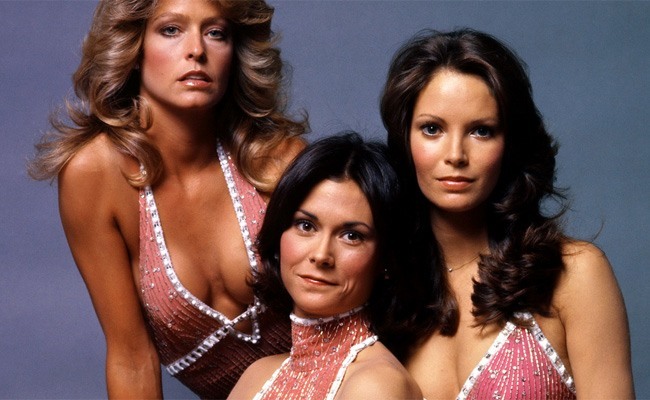 2. The show almost had a catty title
Originally, the show was going to be called The Alley Cats, featuring characters named Allison, Lee, and Catherine. Kate Jackson,who had some creative development input, kiboshed this in favor of referring to the team as Angels. At first they were thinking of Harry's Angels, but they thought it was too close to another crime drama on the air called Harry-O (which Farrah Fawcett-Majors had a recurring role on). Someone switched the name to Charlie, and the rest is history.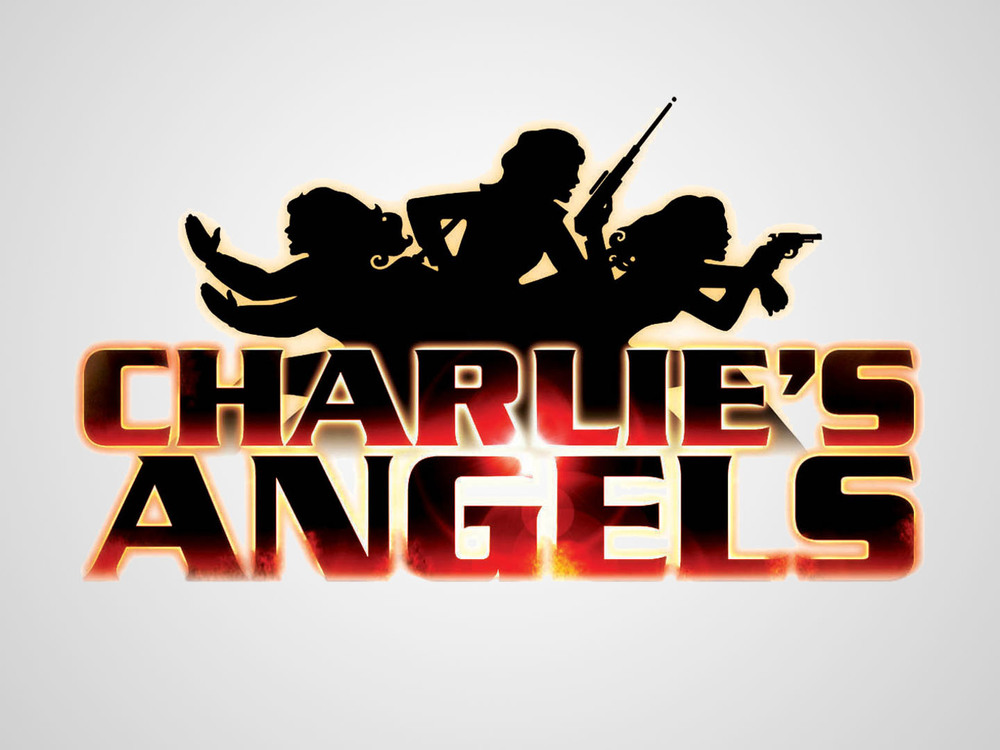 3. Farrah Fawcett had an old fashioned contract
Before Farrah booked the role on Charlie's Angels she had married Lee Majors, star of the hit show The Six Million Dollar Man – what a power couple! Being a traditional wife was another role she took very seriously. Farrah had it written into her contract that she would be off work everyday in time to get home to make her husband dinner. Times sure have changed.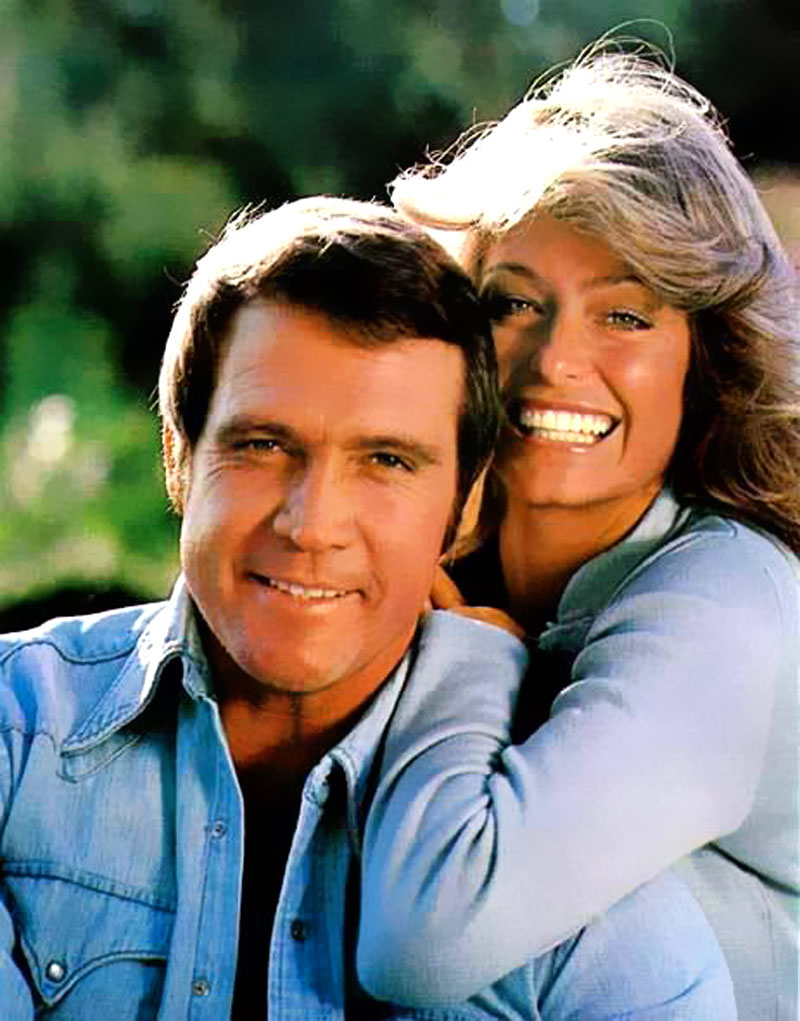 4. The wardrobe budget was pretty big for its time
The clothing budget for each episode of Charlie's Angels was $20,000, and the girls changed their (often skimpy) outfits no less than eight times an hour. Farrah actually broke a record wearing 12 outfits in a single guest appearance. Apparently they couldn't afford bras with that budget, as the detectives were often depicted running and bouncing to catch the bad guys.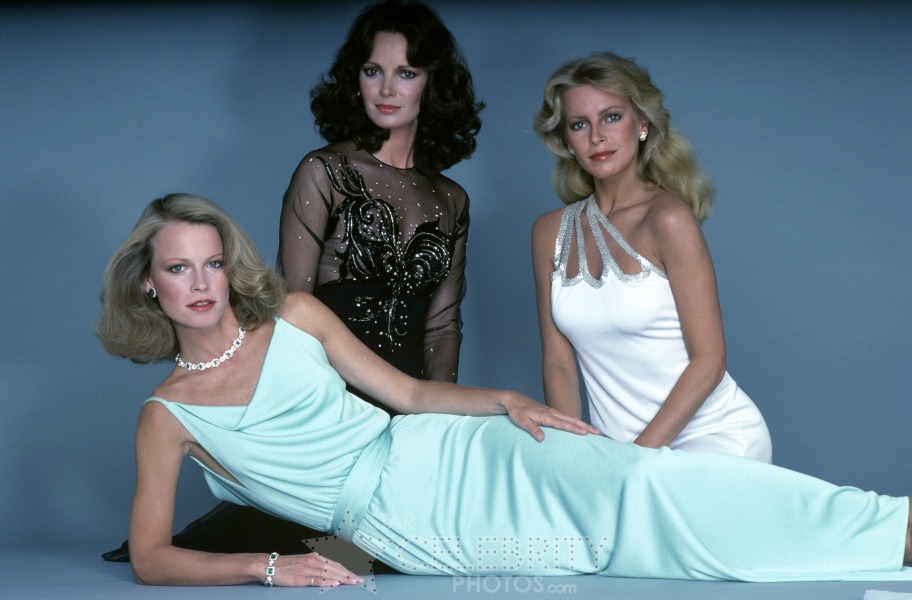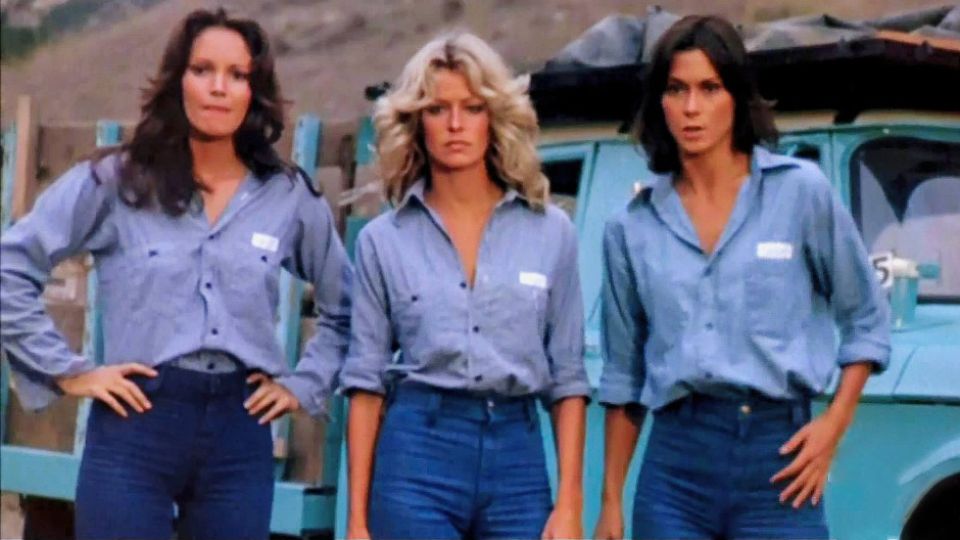 5. The original Charlie was fired for being drunk
Aaron Spelling initially hired Gig Young to play the voice-over role of enigmatic millionaire Charlie Townsend, but when he showed up to work he was so drunk that he couldn't record his lines. He was of course immediately fired.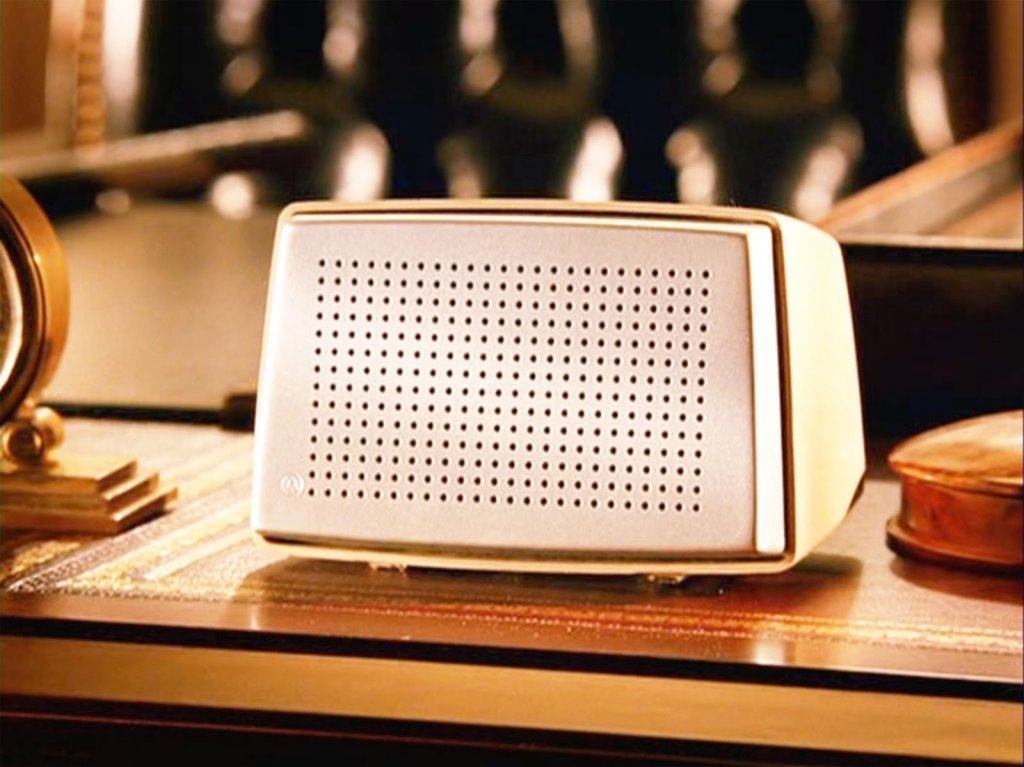 6. The last-minute replacement Charlie stuck around
When Aaron had to fire Gig, he frantically called up John Forsythe (later of Dynasty fame) to fill in for the pilot. However, he ended up keeping the speakerphone role for the entire five year run of the show.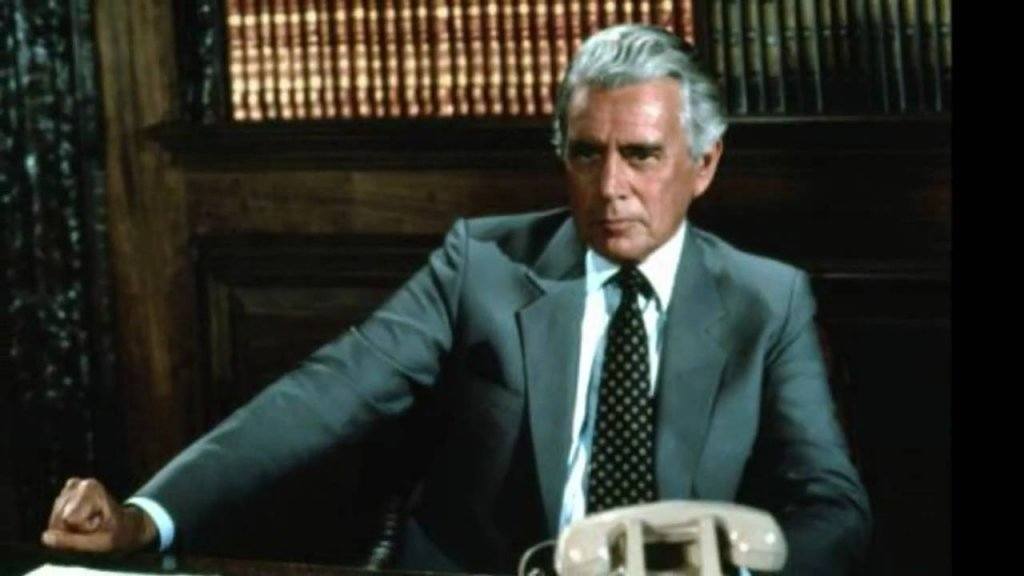 7. Farrah was the only one to pose for a poster
Farrah posed for a promotional poster just before the show took off and it became the most popular poster of all time. She actually did her own hair and makeup for the photoshoot, without a mirror no less. Perhaps that natural, casual, carefree approach was the secret ingredient, because it actually sold 12 million copies before the TV show actually aired. The other women in the cast were asked to pose for a poster as well, but they declined.
8. The iconic bathing suit is in a museum
The red bathing suit that Farrah wore for that poster shot was ultimately donated to the Smithsonian as a piece of American cultural history. The photoshoot was done at her house by Bruce McBloom, who was a close friend of her husband's family.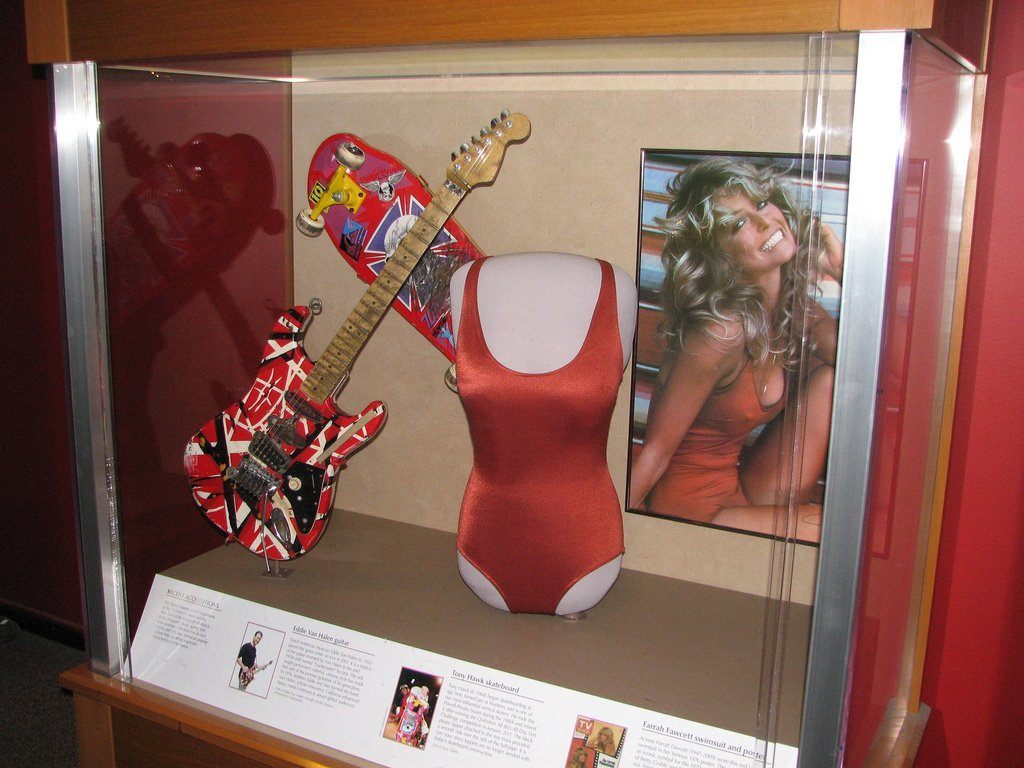 9. Farrah quit after one season
Turns out getting home every night in time to make dinner wasn't enough to keep her marriage together, because relationship troubles were apparently part of the reasons Farrah chose to quit the hit show after only one season. She also wanted to pursue film work now that her star power had hit the stratosphere (although her first few films didn't do much to further her career). The show was at its peak popularity when she made this choice, so the network sued her for breach of contract even though they understood her personal reasoning.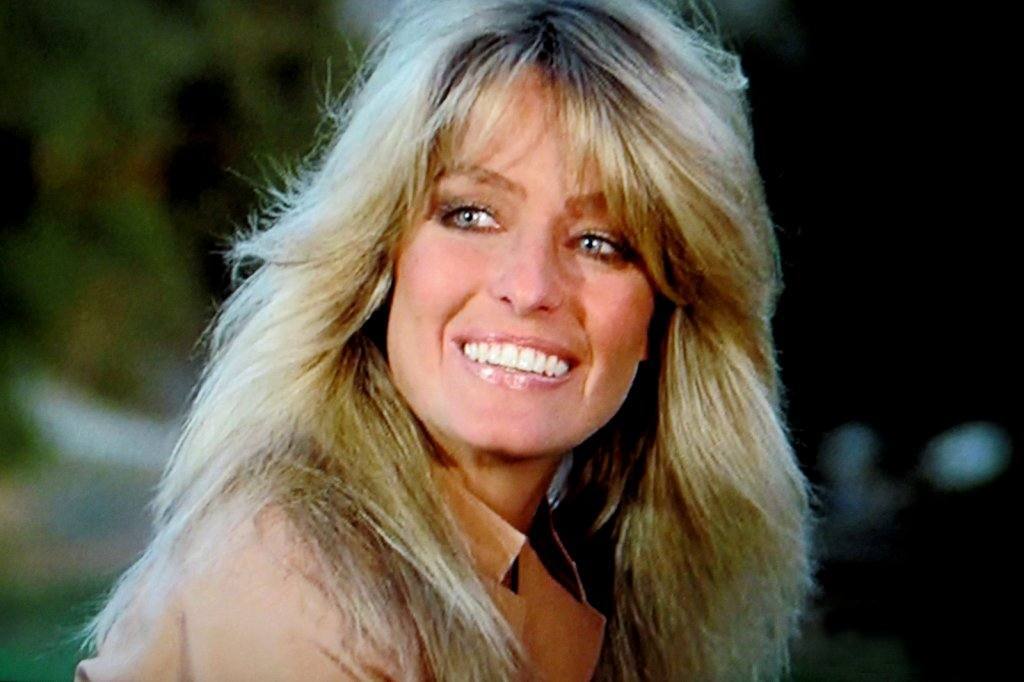 10. But the ratings didn't take a hit (yet)
When Farrah left after the first season, they negotiated for her to return occasionally as a guest star. Cheryl Ladd was brought on to play her character's younger sister Kris Munroe, and the rating stayed high. However, Kate Jackson and Cheryl Ladd didn't get along and there was friction on the set.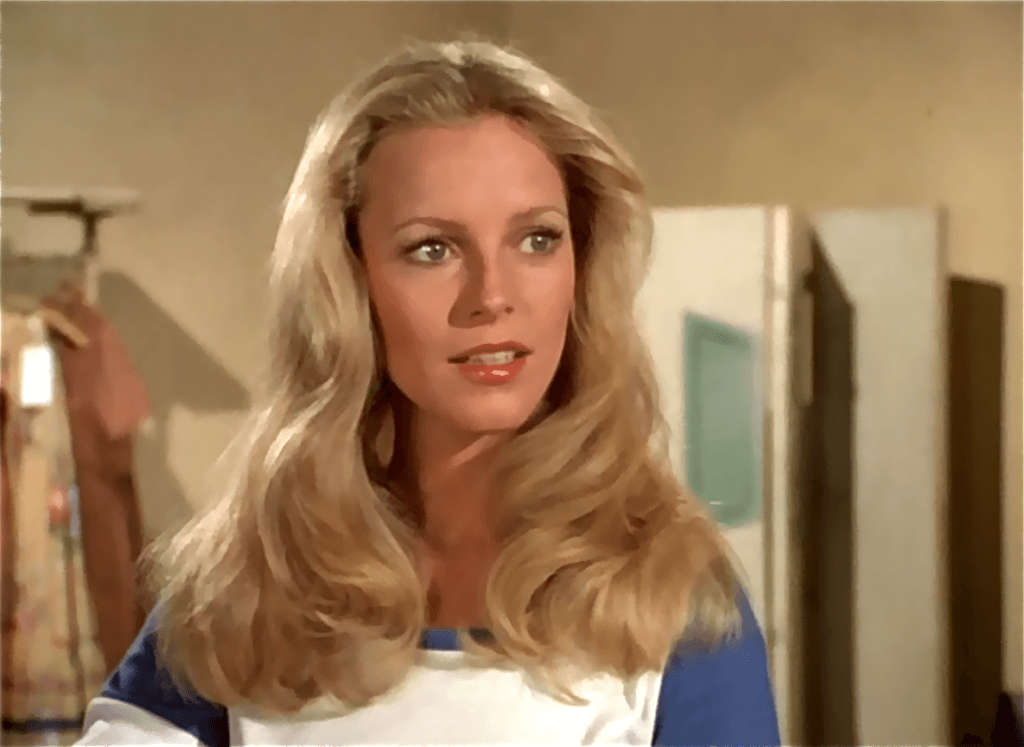 11. Meryl Streep should thank Kate Jackson
Already starring in the Aaron Spelling show The Rookies, Kate Jackson was the first Angel to be cast in the show, (playing "the smart one"). As her star power rose, she was cast in the plum role in Kramer vs. Kramer opposite Dustin Hoffman. However, the Angels shooting schedule was such that she had to drop out or she'd break her TV contract. The part ended up going to Meryl Streep who won an Oscar for it. If only the producers would have given her some time off…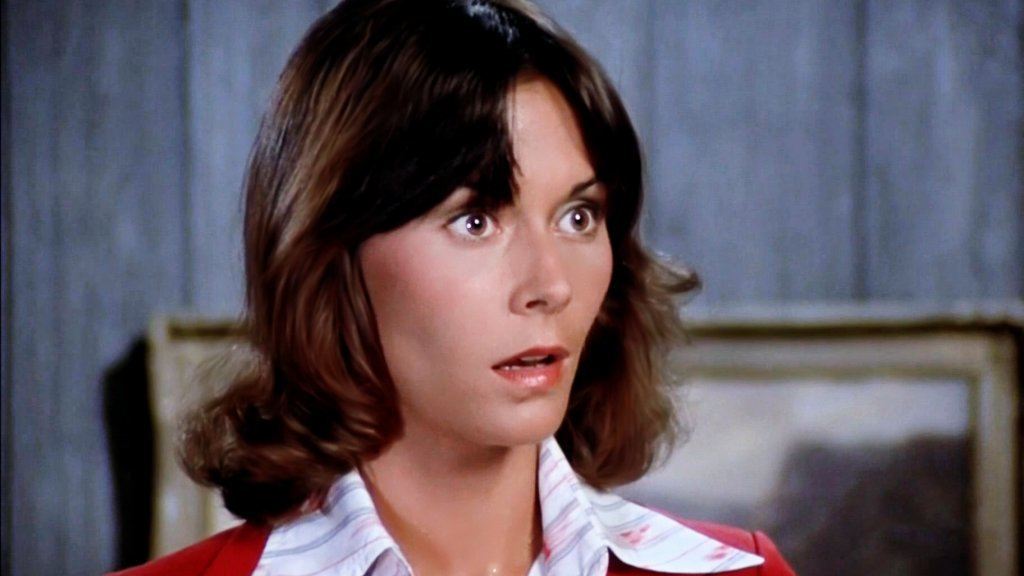 12. Kate's attitude never recovered
Kate was already getting tired of the cheesy procedural storylines on the show when she had to turn that huge opportunity down, and her attitude never perked back up. Eventually she became hard to work with and she quit the show.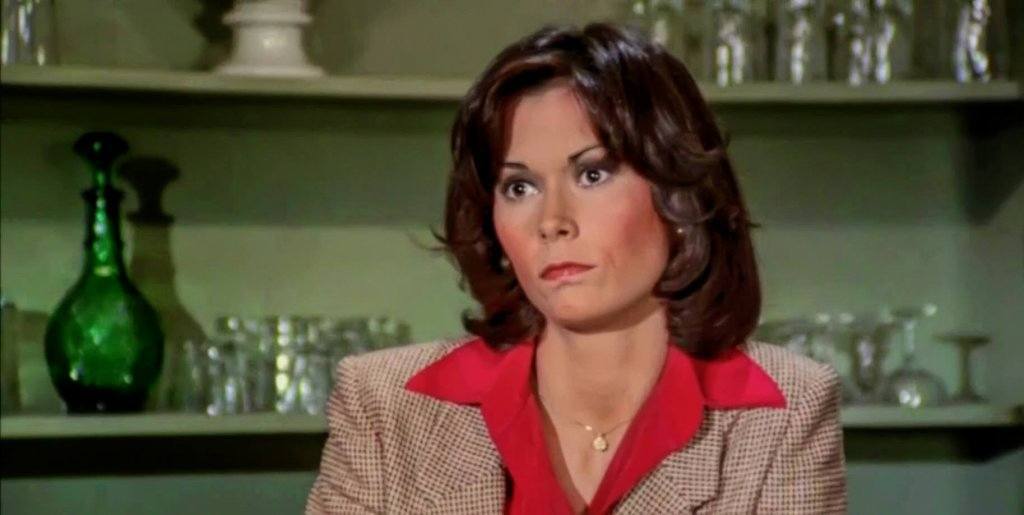 13. Who almost got the job after Sabrina left?
They considered up-and-coming actresses like Barbara Bach, Connie Sellecca, Shari Belafonte, Melanie Griffith and Michelle Pfeiffer as a replacement for the departing Kate Jackson but gave the role to Shelley Hack for the fourth season. She was the Charlie perfume girl, so it seemed like a good fit (it wasn't). Hack's wooden portrayal of Tiffany Welles was widely panned and she only lasted 26 episodes.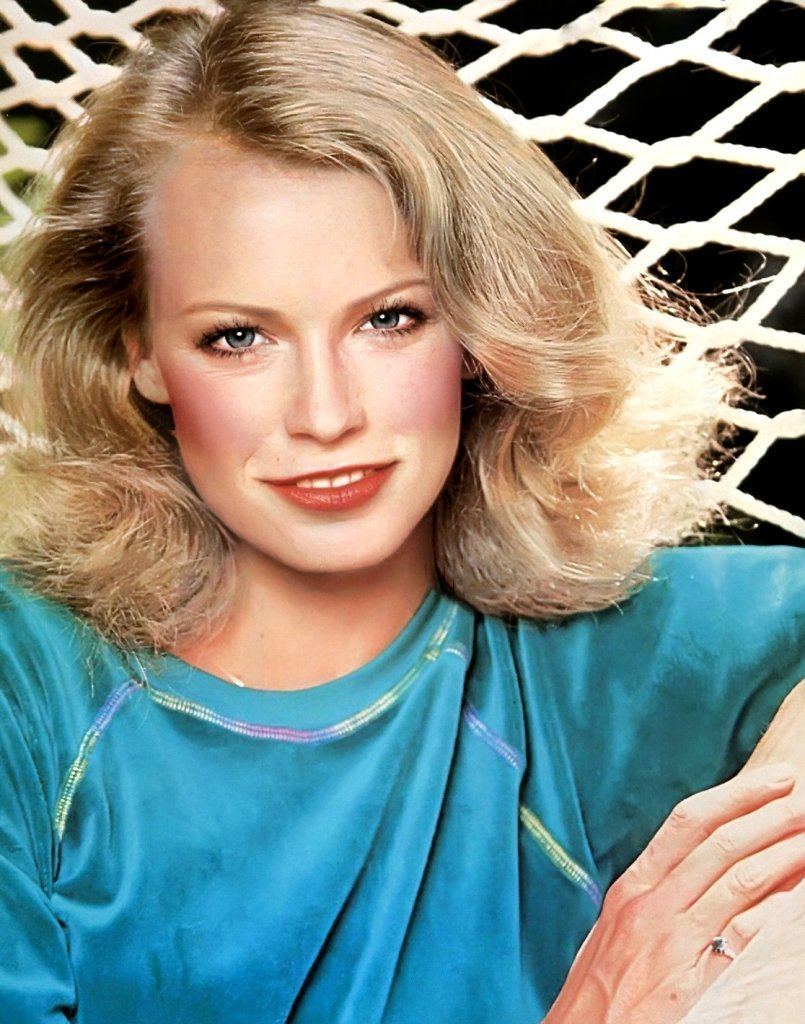 14. Tanya Roberts wasn't much better
Realizing Shelly Hack wasn't a fit (the show lost 40 percent of its audience during her run), they had a highly publicized campaign to find a new Angel which drew over 2000 auditions. Tanya Roberts joined the cast in the fifth season to play streetwise Julie Rogers, but the momentum of the show had waned. Switching it around to various time slots and the 1980s actors' strike didn't help either, and the show was canceled in 1981.
15. Jaclyn Smith was the only Angel to go the distance
By the end of the show's five year run, only Kelly Garrett, played by Jaclyn Smith, and John Bosley, played by David Doyle, were still part of the cast. They both appeared in all 110 episodes.
16. John Forsythe was the highest paid actor on TV, per-hour
He didn't necessarily bring home as much as other actors at the time, but considering his voice work only took a few minutes to record each week, it was a sweet deal. Who could forget his opening lines: "Once upon a time, three little girls went to the police academy, where they were each assigned very hazardous duties. But I took them away from all that, and now they work for me. My name is Charlie."
17. The network wanted Charlie to be shown but it never happened
It was a constant conversation throughout the show's life about when Charlie's face was going to be shown. The network always wanted it to be happen but it never came together. We think he was better left a mystery man.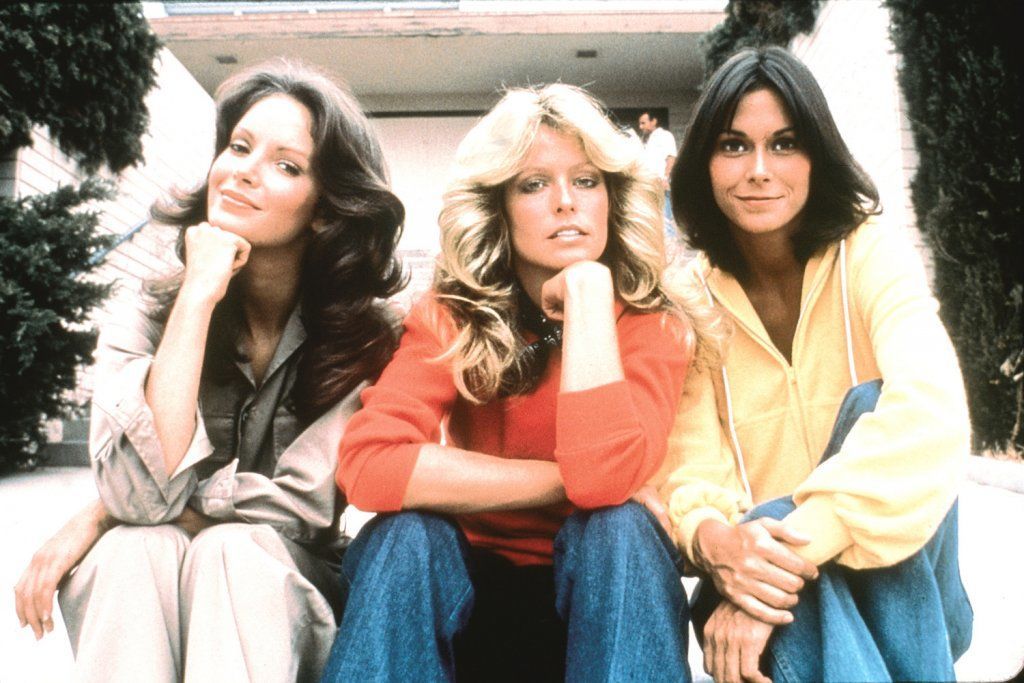 18. They tried to do an all male spin-off
The network initially thought the all woman idea was a bad one, but it turned out that the all male concept is the one that flopped. The spin-off concept from the show was called Toni's Boys, about a trio of beefcake private detectives going undercover for a wealthy widow female version of Charlie named Antonia Blake (played by Barbra Stanwyck). How could they fail with that winning formula? A backdoor pilot episode aired on Charlie's Angels in 1980, but viewers were uninterested and it never went anywhere.
19. The show continues to inspire remakes
There have been plenty of television follow-up attempts on the Charlie's Angels theme, including Angels '88, a Telemundo telenovela Ángeles, and a 2009 reboot on ABC, none of which hit. The Drew Barrymore, Cameron Diaz and Lucy Liu film versions did okay at the box office. Now Elizabeth Banks is reportedly the next to give a reboot a go, and is set to direct as well as produce a new Angels movie. Let's see if she can recapture the magic that the original trio of Angels had back in the day.