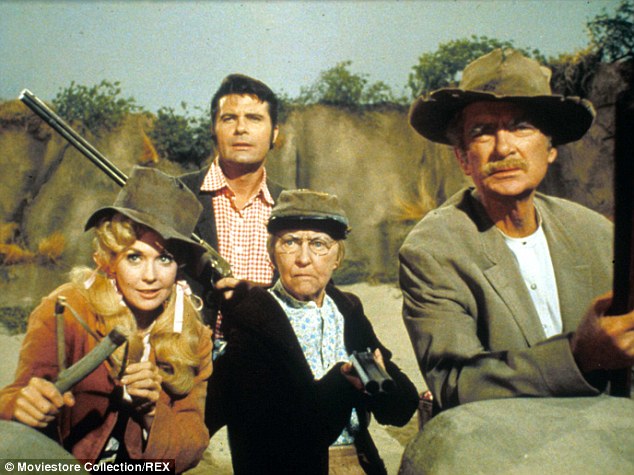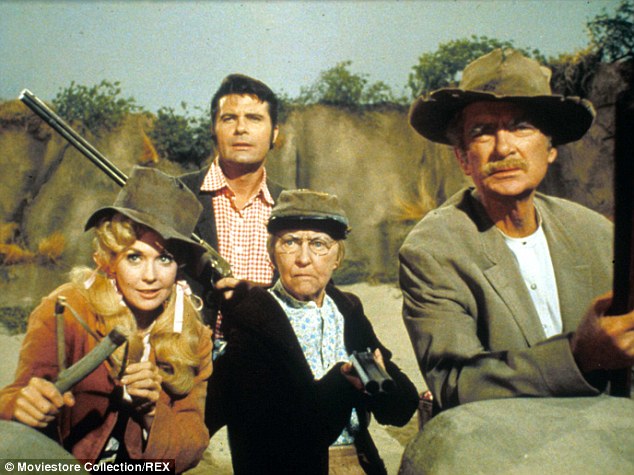 The inspiration for the TV show the Beverly Hillbillies stemmed from creator Paul Henning's Boy Scout days camping in the Ozarks in the American South. He thought it would be funny to do a "fish out of water" tale by dropping simple rural folks into a posh cosmopolitan setting. This idea gushed into a TV hit much like the oil strike that sent the Clampetts off to Beverly (Hills, that is). The nouveau riche series ran for nine successful seasons on CBS, but it wasn't all laughter and bliss behind the scenes. Here are some things you didn't know about The Beverly Hillbillies.
1. Jed Clampett Was Almost the Tin Man
Buddy Ebsen was a successful actor/dancer who worked in vaudeville, on Broadway and in films with the likes of Shirley Temple and Judy Garland. His willowy dance moves were actually used as inspiration for Walt Disney's animated Silly Symphonies. He was actually cast as the Scarecrow in The Wizard of Oz, but was later switched to play the Tin Man after Ray Bolger signed on. However, he had a serious reaction to the aluminum metallic makeup and had to drop out due to illness. He claimed to have ongoing lung problems due to "that damned movie" even though he lived longer than all the major cast members from the film.