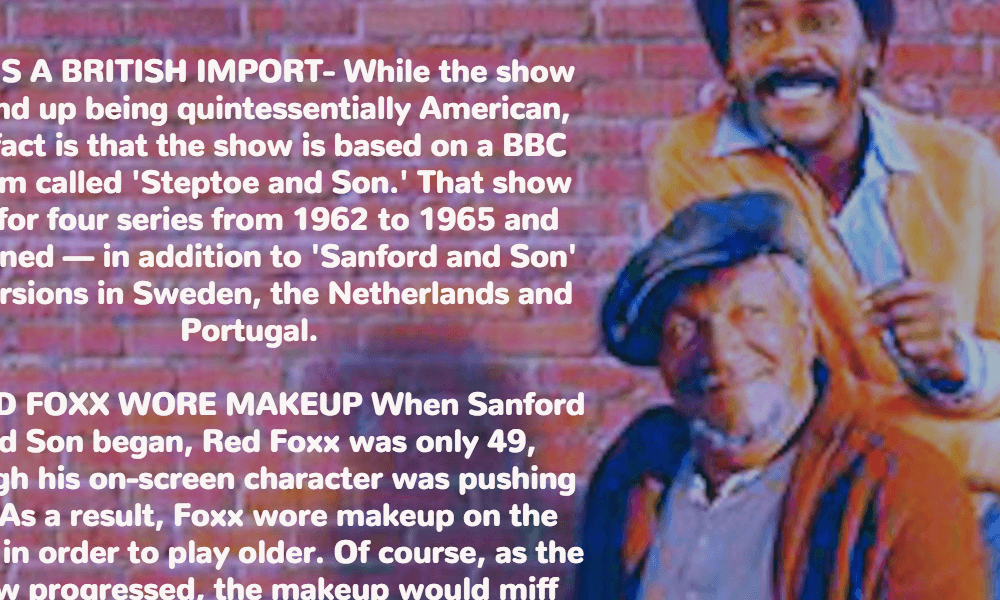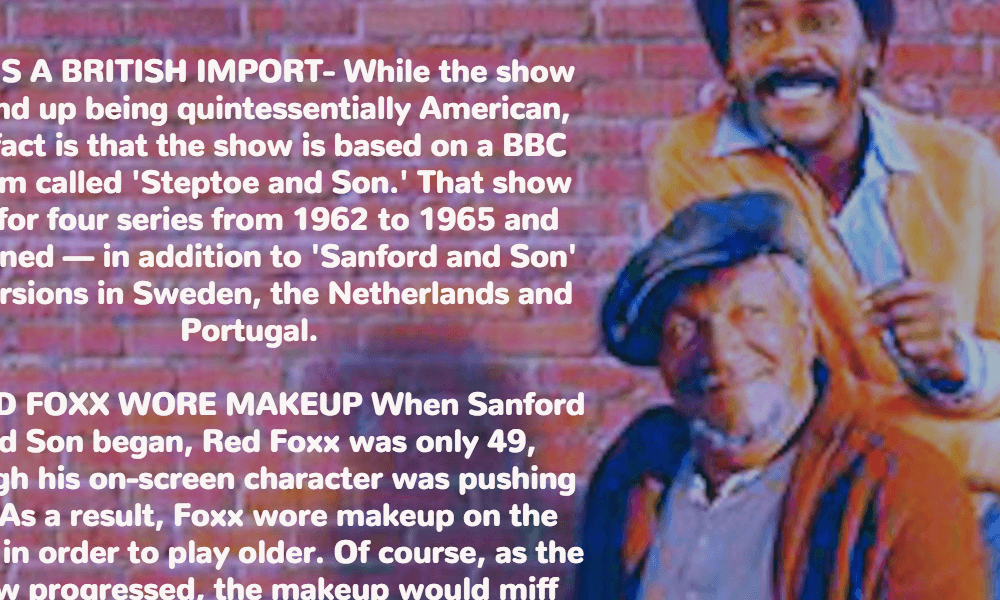 The world had never seen anything quite like Sanford and Son when Red Foxx's comedy originally aired from 1972 to 1977. Set in LA's Watts neighborhood at a salvage yard, Foxx's acerbic wit shined through in every classic episode. For six seasons, the show made history for its gut-busting comedy, often edgy racial humor and its no-holds-barred outlook on working-class African American life. Along with Demond Wilson, Foxx and a growing number of background players depicted life through the lens of South Central Los Angeles. Here are some facts you may not know about one of the most iconic sitcoms of all time.
1. About Lamont's Name
According to his father, Lamont was actually named after a pitcher for the Negro Leagues named Lamont Lomax. While Lomax himself is fictional, the team he purportedly pitched for — the Homestead Grays — was very much real. Of course, Fred tried to convince his son that Lamont was his middle name, that he had no first name. That wasn't true. Lamont's middle name was Grady.