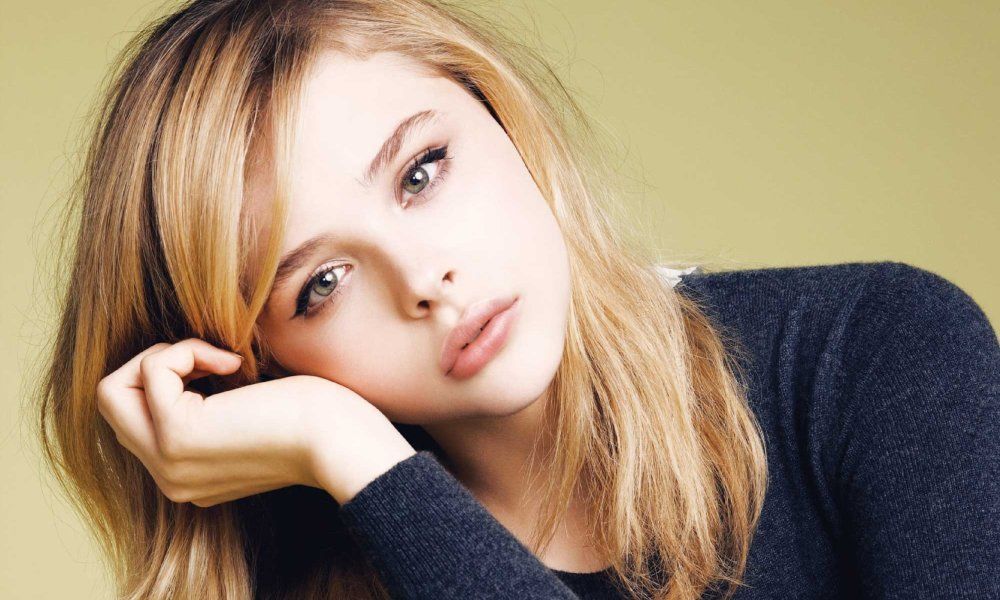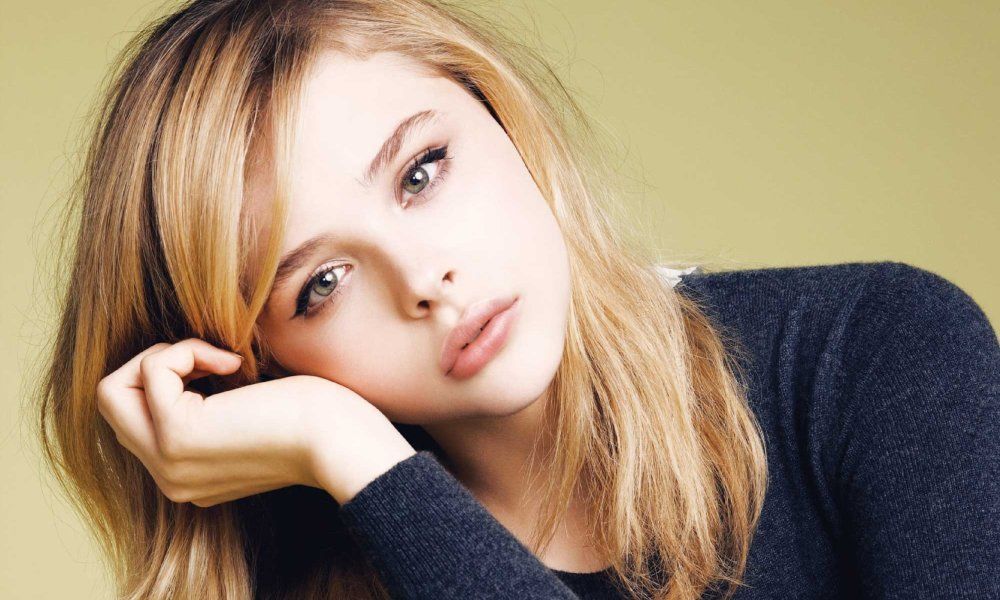 With so many movies and series geared to young people gracing our screens, it's no surprise that a number of rising teen superstars are standing out among the crowd. These young actors and actresses portray well-loved onscreen teens, and their growing fan-bases alone are testament to the impact they're having on loyal watchers. Check out a few of these amazing talents-under-twenty below.
1. Dylan Sprayberry, 17
From a young "Clarke Kent" in the 2013 film Man of Steel, to "Liam Dunbar," a beta werewolf trying to find his true place on the MTV hit show Teen Wolf, 17-year-old Dylan Sprayberry is proving himself to be an actor to watch out for. He's also a musician and has appeared in various movies and television series since 2007 including Criminal Minds (2008), Glee (2012), Old Dogs (2009) and Bedrooms (2010).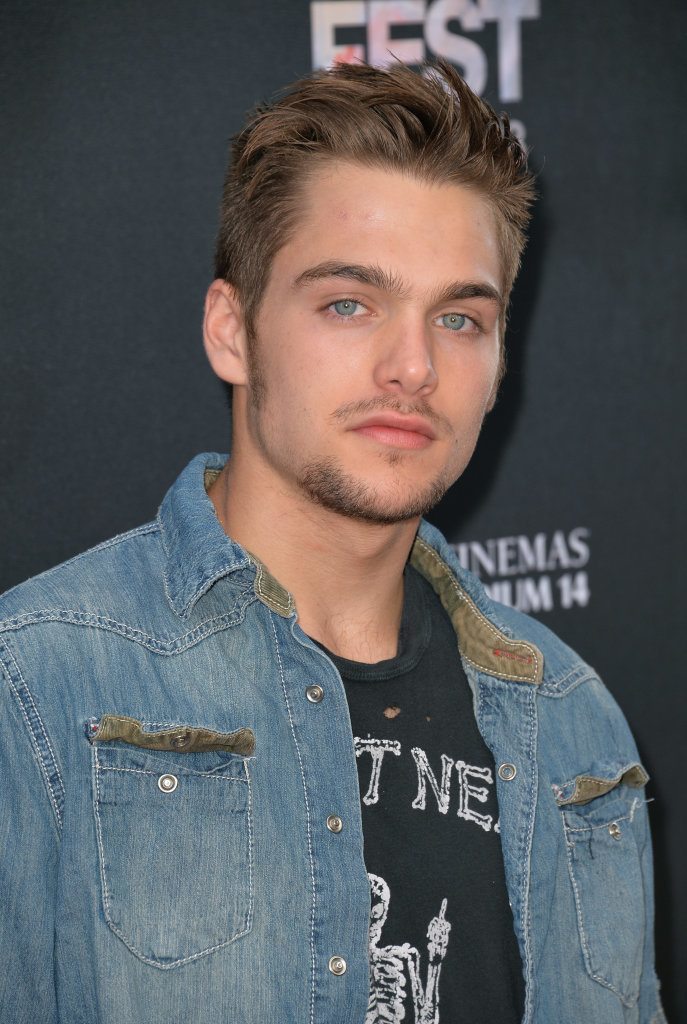 2. Elle Fanning, 17
The acting bug seems to run in the Fanning household, as 17-year-old Elle Fanning continues to impress viewers just as her older sister Dakota does. She has received numerous awards which include a Young Hollywood Award, Broadcast Film Critics Association Award and a Teen Choice Award. Fanning began acting as a toddler and is well-known for her roles in the movies We Bought a Zoo, Somewhere and Phoebe in Wonderland. Fanning was further propelled into the spotlight when she starred as "Aurora" alongside prolific actress Angelina Jolie in the 2014 film Maleficent.
3. Jacob Lofland, 19
Maze Runner: The Scorch Trials has an amazing cast and one of these is 19-year-old Jacob Lofland, who plays the mysterious and partially withdrawn "Aris Jones". Lofland is also known for starring alongside powerhouse actor Matthew McConaughey in the 2012 coming-of-age film Mud, which was also his first major role.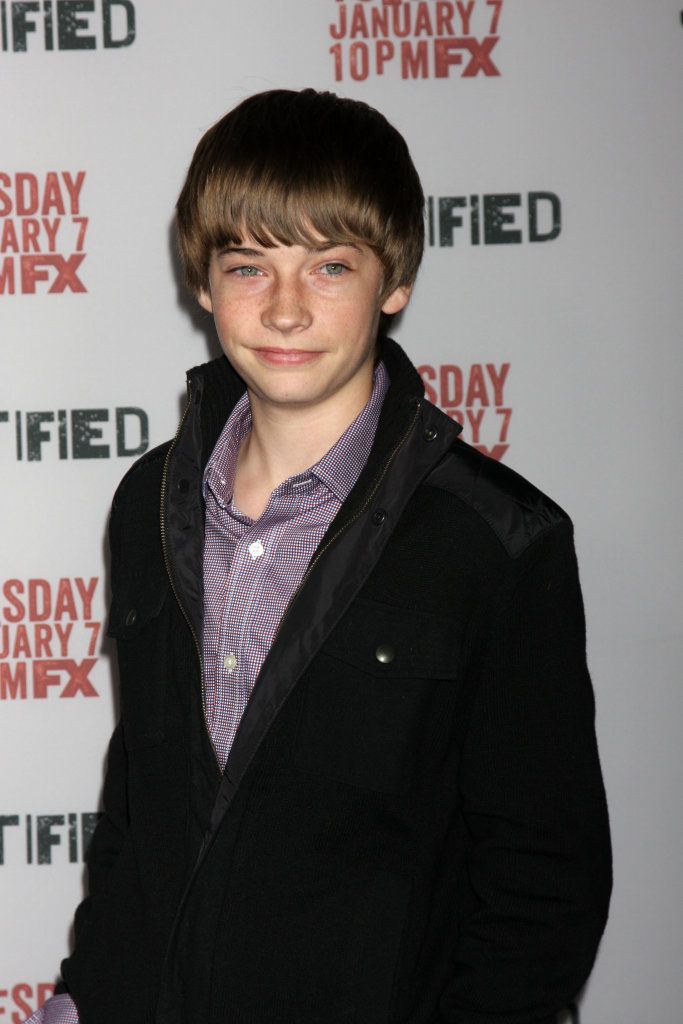 4. Hailee Steinfeld, 19
Being recognized by major film award institutions is no easy feat, and is even more impressive when it happens before you're even old enough to drink. That's the case with actress, model and singer, 19-year-old Hailee Steinfield. The Ender's Game star was nominated for a Screen Actors Guild Award for Outstanding Performance by a Female Actor in a Supporting Role, an Academy Award for Best Supporting Actress, and a BAFTA Award for Best Actress in a Leading Role, for her portrayal of "Mattie Ross" in the 2010 film True Grit. Apart from acting, Steinfield was hired to be the face of Miu Miu in 2011, signed a record deal with Republic Records in 2015, and has gone on to have a hit single. She's just getting started.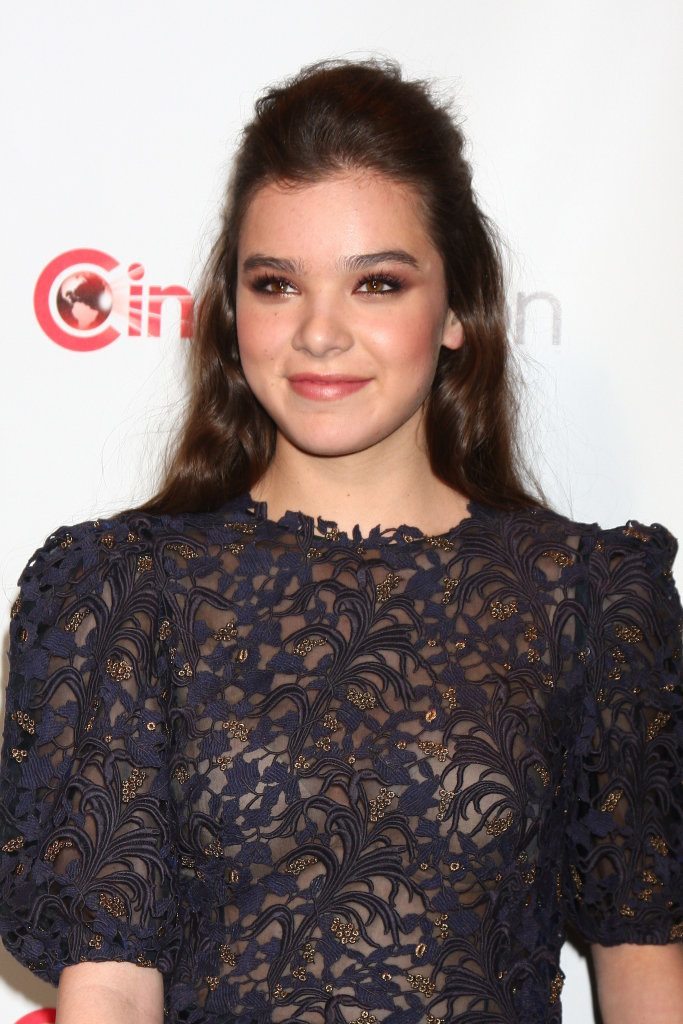 5. Dylan Minnette, 19
Making his acting debut in 2005 on the popular TV series Drake and Josh and Two and a Half Men, Dylan Minnette was already telling the world that he was here to stay. He went on to portray a young "Michael Scofield" on Prison Break (2006), "Clay Norman" on Saving Grace (2007-2010), and Scandal's favorite president's son "Jerry" for three episodes in 2014. He wasn't just making his presence felt on the small-screen however, as Minette is known for his appearance in the 2010 film Let Me In, where he portrayed "Kenny," a role that earned him a Young Artist Award nomination for Best Performance in a Feature Film and, as "Zach Cooper" in 2015's Goosebumps.
6. Peyton List, 17
The hit comedy series Jessie took the Disney Channel by storm in 2011 and Peyton List portraying "Emma Ross" was one of the reasons fans ate it up. The show ended in 2015, but the actress and model reprized that role in the Jessie spin-off Bunk'd which premiered that same year. She is also well-known for playing "Holly Hills" in the hilarious Diary of a Wimpy Kid film series.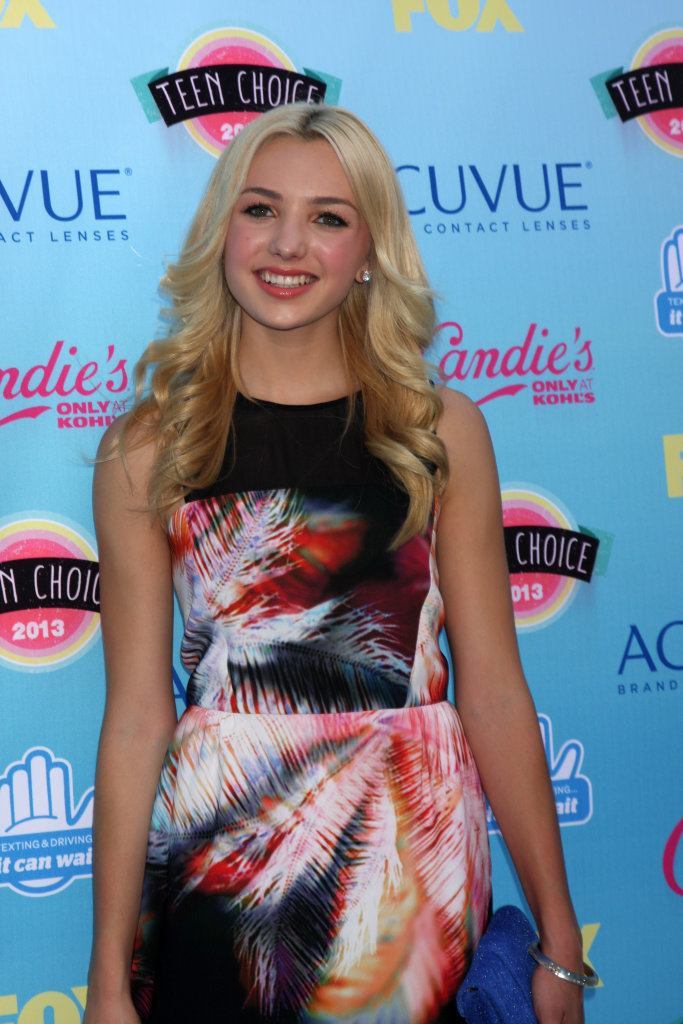 7. Asa Butterfield, 19
British actor nineteen-year-old Asa Butterfield is an obvious favorite of superstar director Martin Scorsese, as he's copped leading roles in Hugo (2011) and Ender's Game (2013), both directed by Scorsese. The gifted actor may have made his debut on television in 2006, but it was the 2008 film The Boy in the Striped Pyjamas that really whet fans' appetites for this actor's work.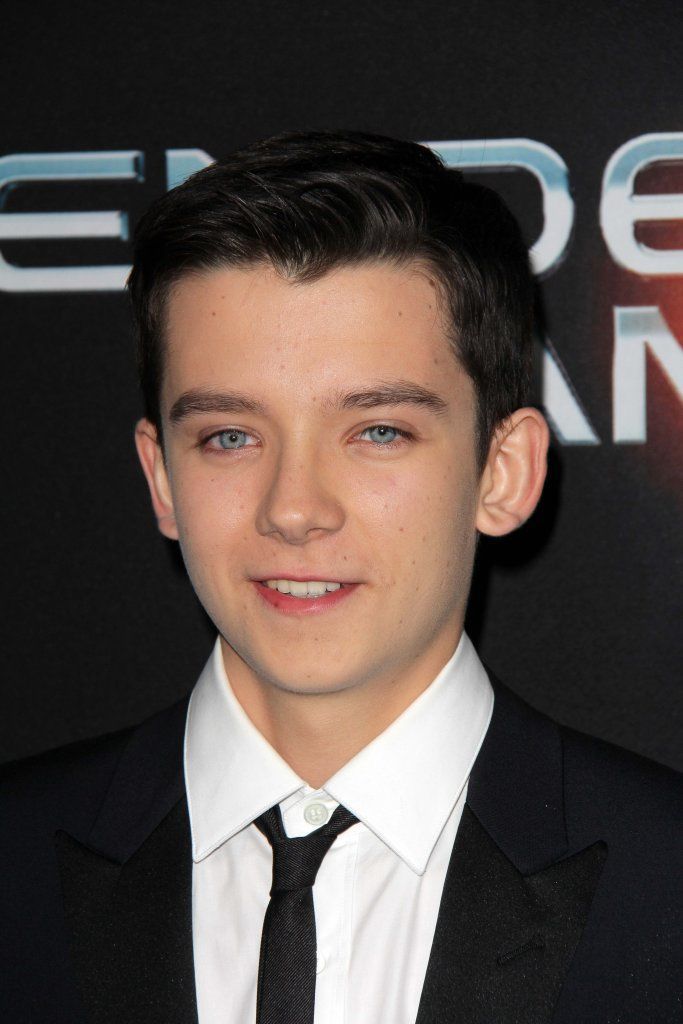 8. Abigail Breslin, 19
The 2006 film Little Miss Sunshine shot 19-year-old actress and singer Abigail Breslin into the spotlight, as she was nominated for the Academy Award for Best Supporting Actress. Though she was acting before she'd reached double-digits, Breslin is showing no signs of slowing down. She's been in numerous movies including Definitely, Maybe (2008), Zombieland (2009), Rango (2011), August: Osage County (2013) and Final Girl (2015). Most recently, she managed to avoid getting stabbed on Fox's horror-comedy Scream Queens.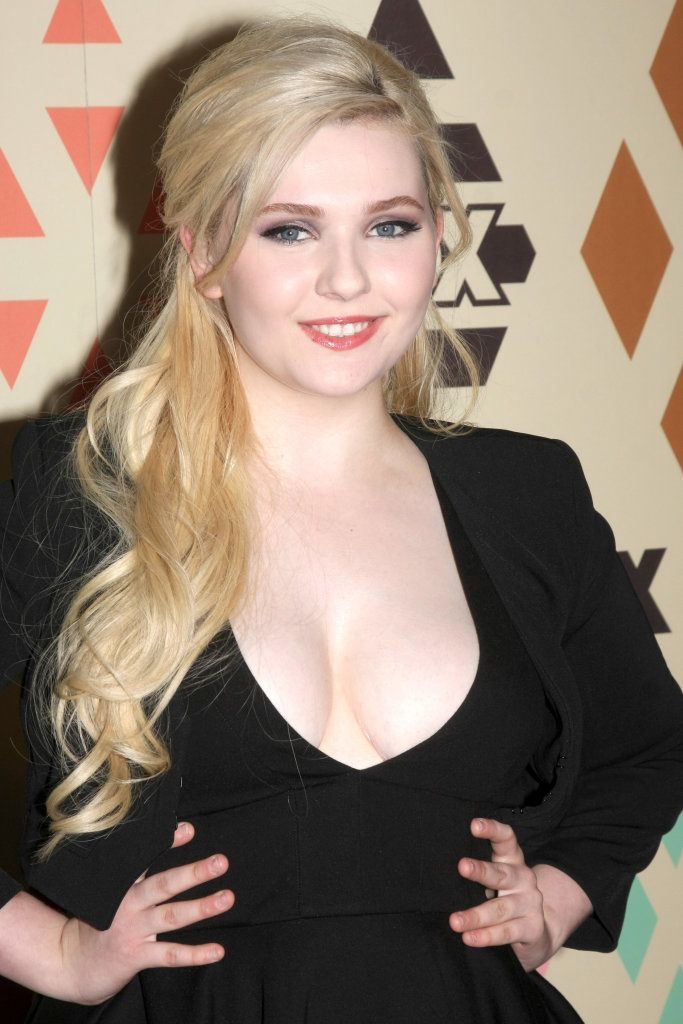 9. Cameron Boyce, 15
Another Jessie alum is 15-year-old Cameron Boyce, who was on the show from 2011 to 2015 and has reprized his role as "Luke Ross" in the series' spinoff Bunk'd. The talented young man has also appeared in the 2010 and 2013 buddy comedy films Grown Ups and Grown Ups 2, as well as appearances in multiple television shows like other Disney series Shake It Up and Liv and Maddie, along with Ultimate Spider Man and Code Black.
10. Chloë Grace Moretz, 19
Actress and model 19-year-old Chloë Grace Moretz was seven when she first came crashing onto the scene in a ball of talented bliss. Since then the actress who allegedly refused a spot on singer Taylor Swift's squad, has appeared in films, on Broadway, magazine covers, and as the voice of "Hit-Girl" in Kick-Ass: The Game. She's best-known for her roles in films like The Amityville Horror which led to her first award nomination, Kick-Ass (2010) and Kick-Ass 2 (2013), Carrie (2013) and The 5th Wave (2016). Her modelling career is also nothing to sneeze at as Moretz has had cover and feature shoots for major publications like Marie Claire, Elle and Vogue. Look out for this multi-award winner and nominee in the upcoming 2016 films Neighbors 2: Sorority Rising, November Criminals, Brain on Fire and the live action version of The Little Mermaid.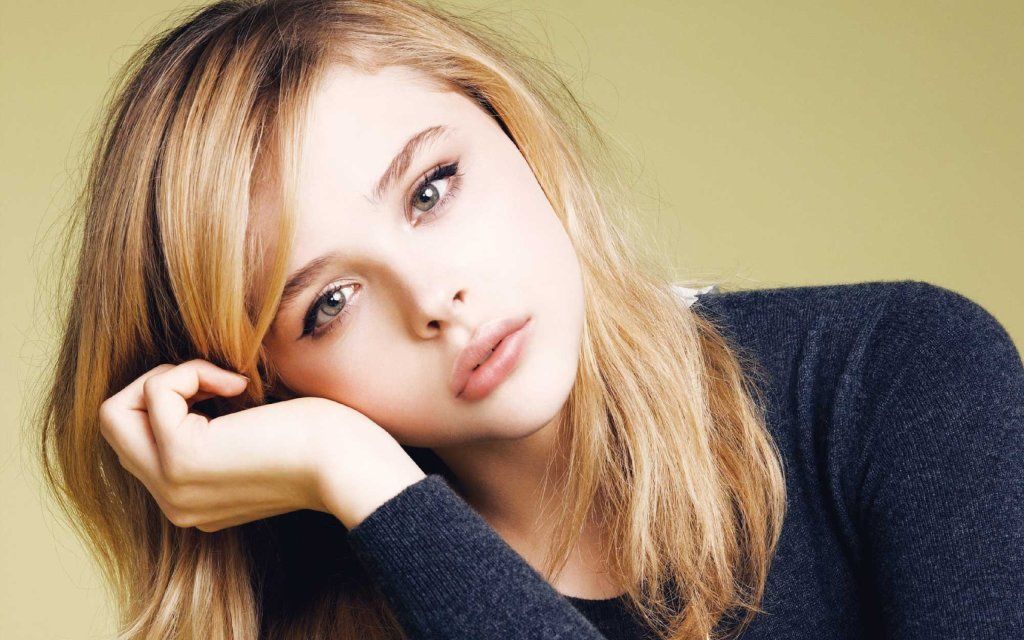 11. Uriah Shelton, 19
He might be only 19-years-old, but Uriah Shelton already has just shy of 30 acting credits to his name. He's known for his roles as "Jeff Cargill" in the 2010 series The Glades and as "Josh" on the internet show Blue (2012-present). For fans of the nineties sitcom Boy Meets World, check out Shelton as recurring character "Joshua Matthews" in its spinoff Girl Meets World (2014-present).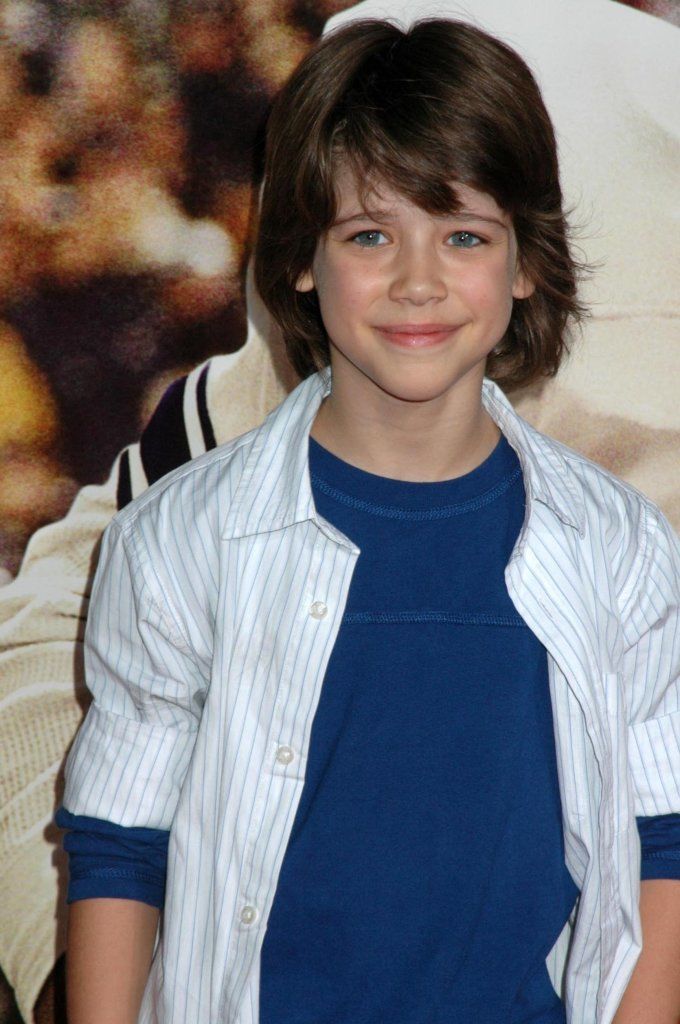 12. Ariel Winter, 18
From "Alex Dunphy" in the popular television series Modern Family, to the voice of the title character of the Disney Junior series Sofia the First, eighteen-year-old Ariel Winter has been making her mark on in the acting world. Winter is no stranger to awards and she and the Modern Family cast have won four Screen Actors Guild Awards for Best Ensemble in a Comedy Series. As for film, along with various roles over the years, she's showcased her voice acting chops in many films including Ice Age: The Meltdown (2006), Horton Hears a Who (2008), Afro Samurai: Resurrection (2009), and Mr. Peabody & Sherman (2014).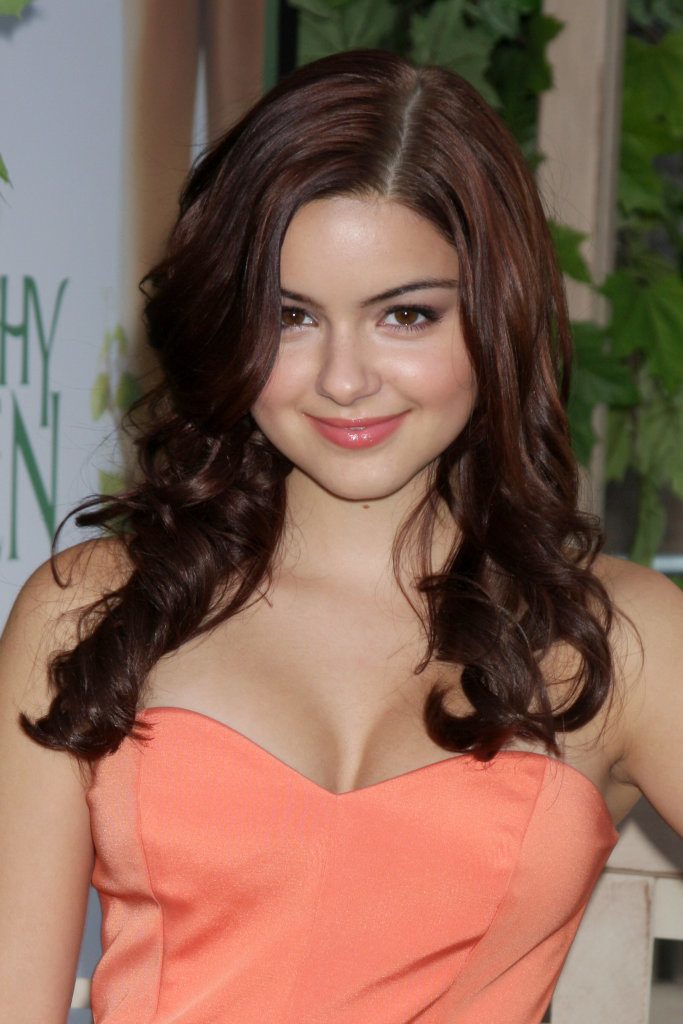 13. Kodi Smit-McPhee, 19
Bringing incredible talent from the land down-under is Australian actor 19-year-old Kodi Smit-McPhee. With brilliant portrayals in films such as the chilling 2009 film The Road, 2010's 'creeptastic' offering Let Me In, the voice of Norman Babcock in 2012's ParaNorman and 2014's heart-racing primate film Dawn of the Planet of the Apes, it's no wonder he's made our list of rising teen stars. Smit-McPhee hasn't forgotten his roots either, and plays "Thomas 'Tolly' Johnson" in the Australian miniseries Gallipoli (2015). Look for him in the upcoming 2016 superhero film X-Men: Apocalypse, where he stars as "Kurt Wagner/Nightcrawler" replacing Alan Cumming.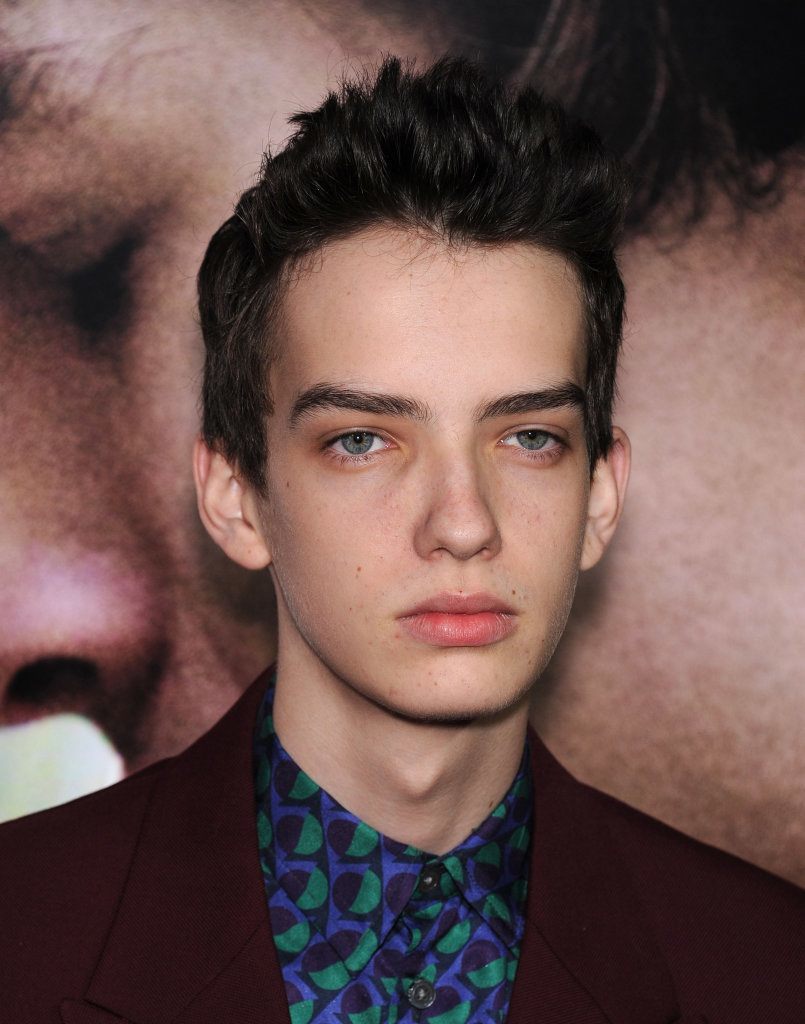 14. Colin Ford, 19
Nineteen-year-old Colin Ford has been gracing screens since 2002 and since then has been featured in many television series and movies. He's best known for his roles as "Jake" in Jake and the Never Land of Pirates (2011-2013 – voice role) and "Joe McAlister" in Under the Dome (2013-2015). Supernatural fans would also know him as a young "Sam Winchester" who's appeared in the widely popular series over the years. The talented actor has also lent his voice for various top shows including Family Guy, and has been nominated for multiple Young Artist Awards and a Saturn Award, and has won a few too.
15. Zendaya, 19
Some performers only need one name for everyone to know what's up. That's the case with 19-year-old actress, singer, dancer, and model, Zendaya. She is very well-known for her roles in Disney hit shows Shake It Up (2010-2013) and K.C. Undercover (2015-present), where she plays "Rocky Blue" and "K.C. Cooper" respectively. While she has received award nominations since 2011, Zendaya's first win came in 2015 when she received her first Teen Choice Award (Candie's Style Icon). She's also earned a Kids' Choice Award for Favorite TV Actress – Kids TV Show for K.C. Undercover. This talented teen is already a star to watch, and has also seen success in her singing and modeling careers. Watch out for her in the upcoming 2017 Spider-Man film.