Some celebrities would rather not drag their family into the fame game. They try to keep their kids and personal busisness from the public eye. Sometimes, however, celebrities take this secrecy blanket to extreme lengths. Instead of deflecting public interest, they manage to rouse it. Case in point are celebrities who refuse to identify the father of their child or children. Now we have no business snooping around, but we really can't help being curious, can we? Here are five celebrities who haven't publically named their child's father. Can you guess who the baby daddy is?
1. Who is Camryn Manheim's Sperm Donor?
Camryn wanted a child before she hit the big 4-0, and she managed to get one. That's all we know, since she refuses to divulge the name of son Milo's, father. The gossip vine has decided that it could be model Jeffrey Bezovar, since the he has claimed in public that he was the donor of sperm to a celebrity mom. Was the The Practice star the recipient?
2. January Jones Won't Reveal Xander's Dad
Ever since her 2011 pregnancy produced son Xander, Jones has kept her lips tightly shut every time anyone asks the question "who's his daddy?" We've heard at various times that the lucky father could be Matthew Vaughn or Jason Sudeikis, but both have firmly rejected the allegations. Jones' and Xander's secret is safe – for the moment at least.
3. Mia Farrow Might Have a Child With Frank Sinatra
Going against the tide of keeping mum, Farrow has actually speculated on her son Ronan's male parentage. If she is to be believed (and why not, she's the mother after all!), Farrow's relationship with Frank Sinatra was never really called off. Although she raised Ronan as Woody Allen's, the child may actually be Sinatra's biological son. In the absence of genetic tests, we have to rely on appearances. If Sinatra and Ronan are to be compared, Farrow's vague suggestion suddenly appears quite plausible.
4. Geri Halliwell Won't Acknowledge Bluebell's Dad
The former Spice Girl had a six week fling with Sacha Gervasi back in the mid-2000s, and Halliwell got pregnant with daughter Bluebell around that time. Things apparently soured soon after the pregnancy, however, because far from involving Gervasi in raising the girl, Halliwell hasn't even publicly acknowledged Gervasi as the father of her child.
5. Karen Mudler Can't Remember Who Her Daughter's Father Is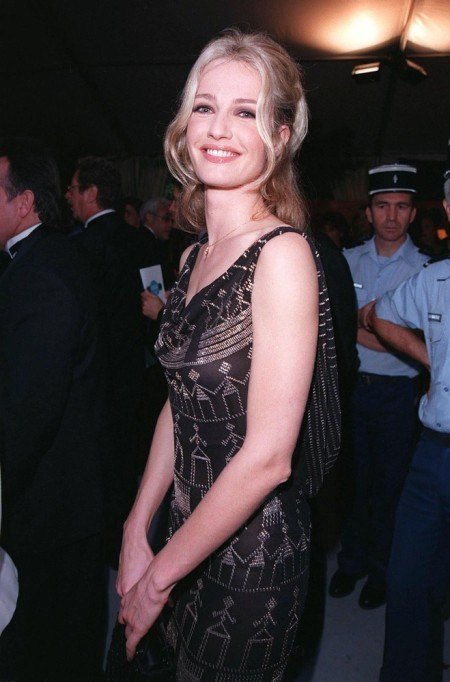 Mudler has got the unenviable reputation of being a bit soft in the head, so we are not really surprised to learn that she hasn't revealed who her daughter, Anna's, father is. Nobody seems particularly interested in claiming parentage on the male side, and this makes us wonder – does Mudler even remember who the father is? For Anna's sake, we hope she does.