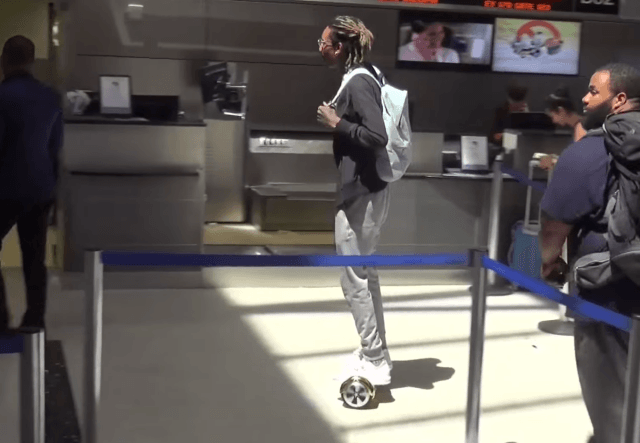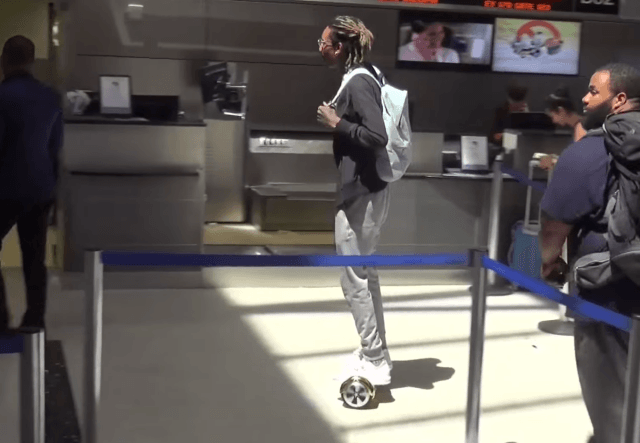 Celebs love cruising around Hollywood on their Phunkeeducks, proving their star-status makes them too good to touch the ground. The self-balancing scooter retails for about $1,500 and A-listers seem to be obsessed with the new Segway-like gadget. Check out these eight celebs mastering the art of riding the hot personal transportation device below.
1. Justin Bieber
Bieber took to Twitter to show off his new 2-wheel scooter which he enjoyed riding around a parking garage with friends. When asked if he likes his new ride, Bieber said, "What Do You Mean?" I love it!"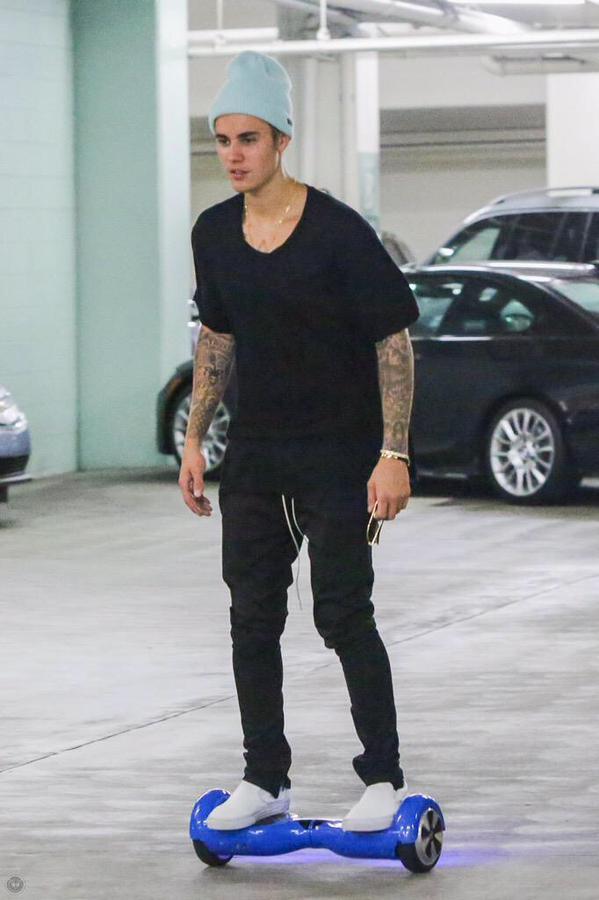 2. Wiz Khalifa
The Pittsburgh rapper had a brush with the law when he decided to ride his Phunkeeduck through a security checkpoint at LAX. Wiz was reportedly stopped and pinned to the ground after refusing to get off of his self-balancing scooter. He was later released and continues to be one of the gadget's greatest supporters.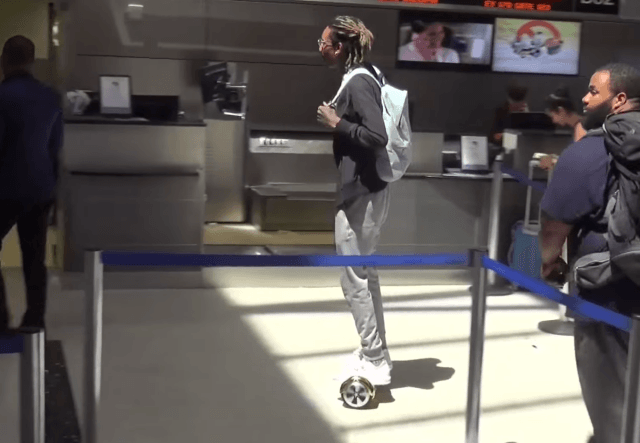 3. Nicki Minaj and Meek Mill
Nicki Minaj and her rapper boyfriend Meek Mill used the Phunkeeduck for a moment of PDA in their latest video, "All Eyes on You." We're sure the scooter company is happy to have nearly 53 million new fans, thanks to the popular music video.
4. Jamie Foxx
Jamie Foxx frequently shows off his love of the new toy on his Instagram account. He also rode out on the scooter when he appeared on a May 2015 episode of The Tonight Show with Jimmy Kimmel which featured members of the American military. Foxx appeared to have mastered the gadget, while Fallon seemed a bit more shaky atop the personal device.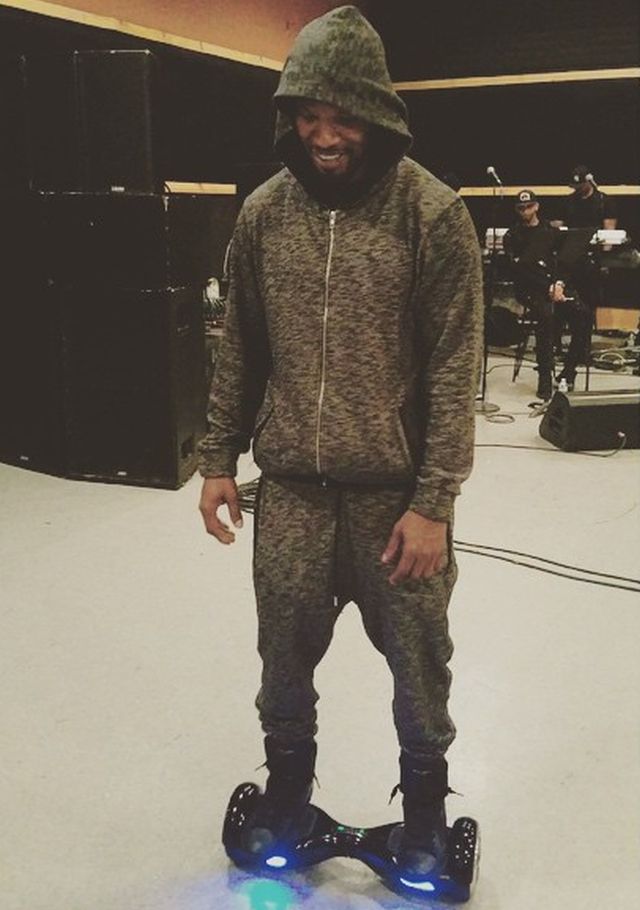 5. Kendall Jenner
Kendall Jenner humbly showed her Instagram followers just how hard learning to ride the new balancing scooter is. After doing laps around her NYC apartment, the 19-year-old took an embarrassing tumble. See the slip-up here.
6. J.R. Smith
The Cleveland Cavaliers all-star rode into Game 4 of the 2015 NBA Championships on his Phunkeeduck, a gift from his friend Jamie Foxx. The shooting guard was probably just trying to give his legs a rest before the big game. Unfortunately, it didn't work because the Cavaliers suffered a pretty embarrassing loss to the Golden State Warriors that night.
7. Nina Agdal
Sports Illustrated models love Phunkeeducks too! SI's newest face took to Instagram to show off her night-in. Agdal posed in sweatpants at home atop her black balancing toy.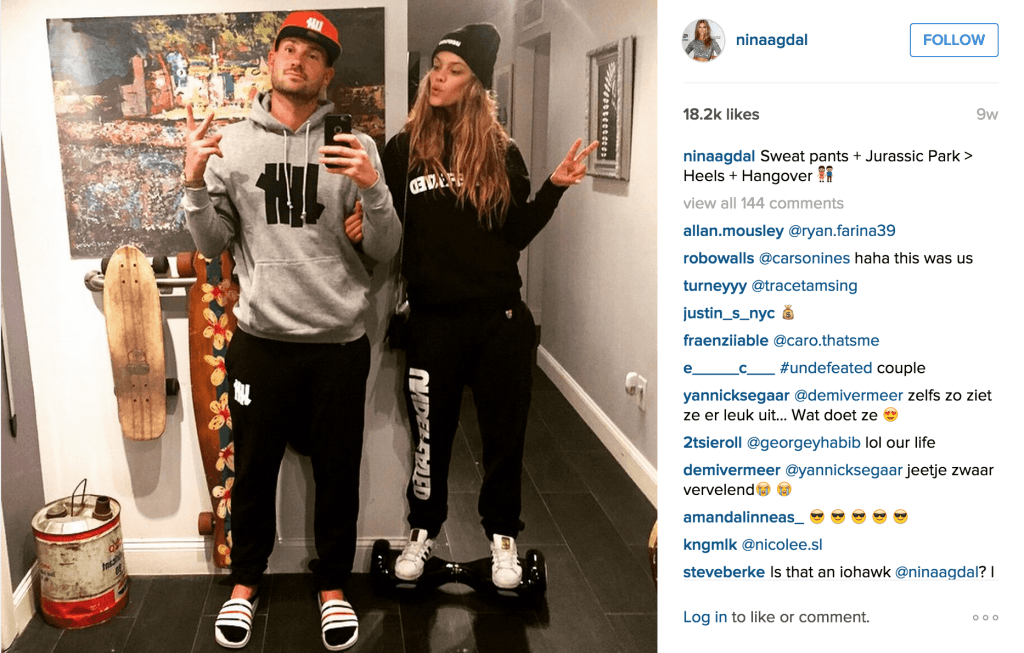 8. Tyga
Even Kylie Jenner's bae is a fan of the segway-like gadget. Tyga was spotted cruising around Cannes back in June 2015 aboard his white toy. "KingGoldChains" also showed off his all-gold Phunkeeduck via Instagram to promote the release of his fourth studio album, The Gold Album: 18th Dynasty.