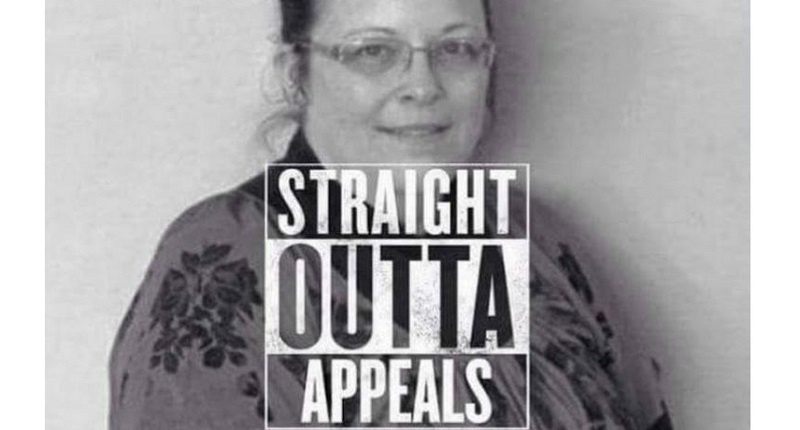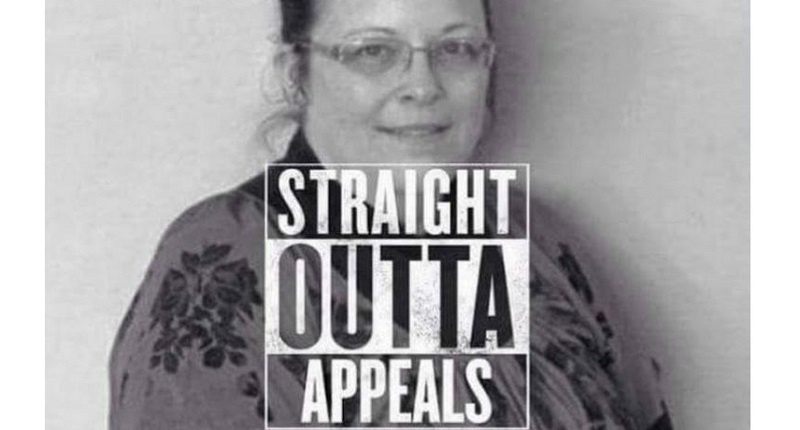 These are nine facts you should know about Kentucky clerk Kim Davis. You'll be surprised to hear which political party she associates with, along with what life event made her such a devout Christian. Most surprisingly, she doesn't actually OPPOSE the issuing of gay marriage certificates. Find out everything you need to know about the famous controversial clerk below.
1. The Political Party She Supports
Now many may assume because of her conservative Christian stance on same sex marriage, that the Kentucky clerk votes red. However, Davis is in fact a registered Democrat. She won a three-way Democratic primary last year by 23 votes. She then went on to defeat Republican John Cox with 53 percent of the vote in last November's general election.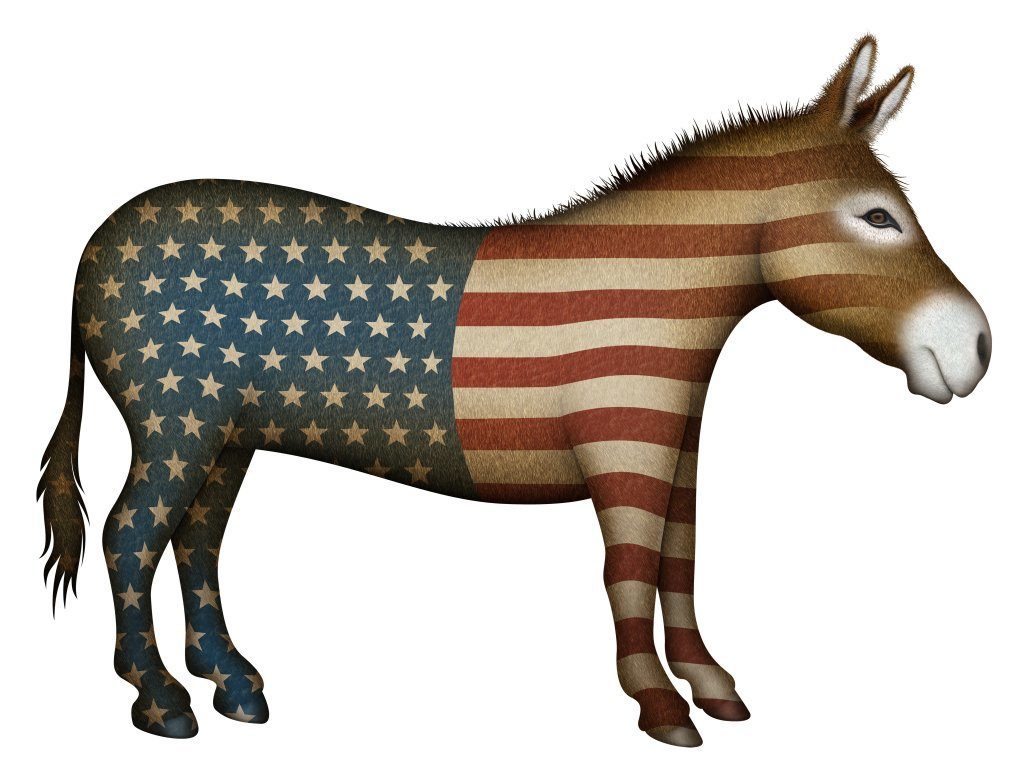 2. Clerking Runs in the Family
Kim Davis' mother, Jeanne Bailey, served as Rowan County clerk for over 37 years before she decided to retire in 2014. Davis worked for her mom as a deputy clerk for 26 years before succeeding her mother by becoming the current Rowan County clerk in the fall of 2014. Davis' son, Nathan, works in her office as one of the deputy clerks. While Davis was jailed in contempt of court, her son continued to refuse issuing marriage licenses although the U.S. District Judge had demanded all clerks to do so.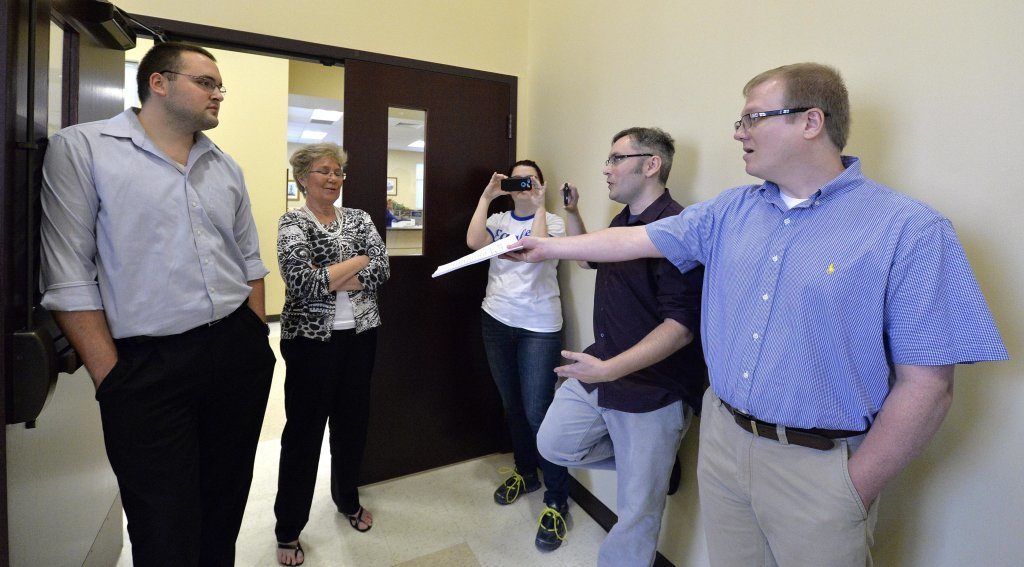 3. Davis' Controversial Marriages
According to court documents, Kim Davis has been married four times and divorced three times. The divorces were finalized in 1994, 2006 and 2008. Davis has married her current husband, Ed Davis, twice. It's a bit complicated, but after divorcing her first husband of ten years, she had twins five months later. The twins were fathered by the man who would become her third husband. When she married her second husband, he adopted the twins, but they divorced ten years later. She then married the father of her children, a union that lasted less than a year. Finally, in 2009, Davis remarried her second husband and they are still together.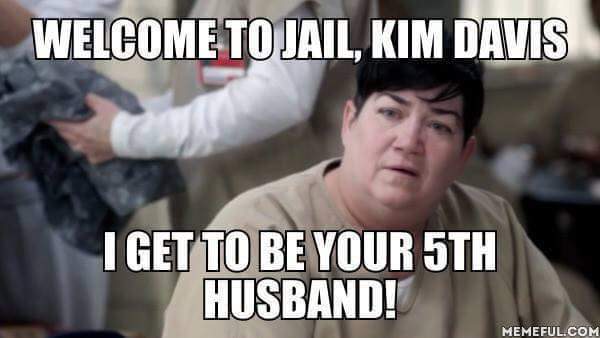 4. Why She's Not As Hypocritical As We Think
Kim Davis admits that she hasn't always been a Christian. She reportedly experienced a religious conversion a few years ago. Davis said, "Following the death of my godly mother-in-law over four years ago, I went to church to fulfill her dying wish. There I heard a message of grace and forgiveness and surrendered my life to Jesus Christ." She became an Apostolic Christian, a faith which has a strict moral code and follows a "literal interpretation of the Bible." The 49-year-old attends Solid Rock Apostolic Church in Morehead, Kentucky. Davis' attorney remarked, "she said she played in the devil's playground for a long time, and her life has been radically changed since then." Davis confessed, "I am not perfect. No one is. But I am forgiven and I love my Lord and must be obedient to him and to the word of God."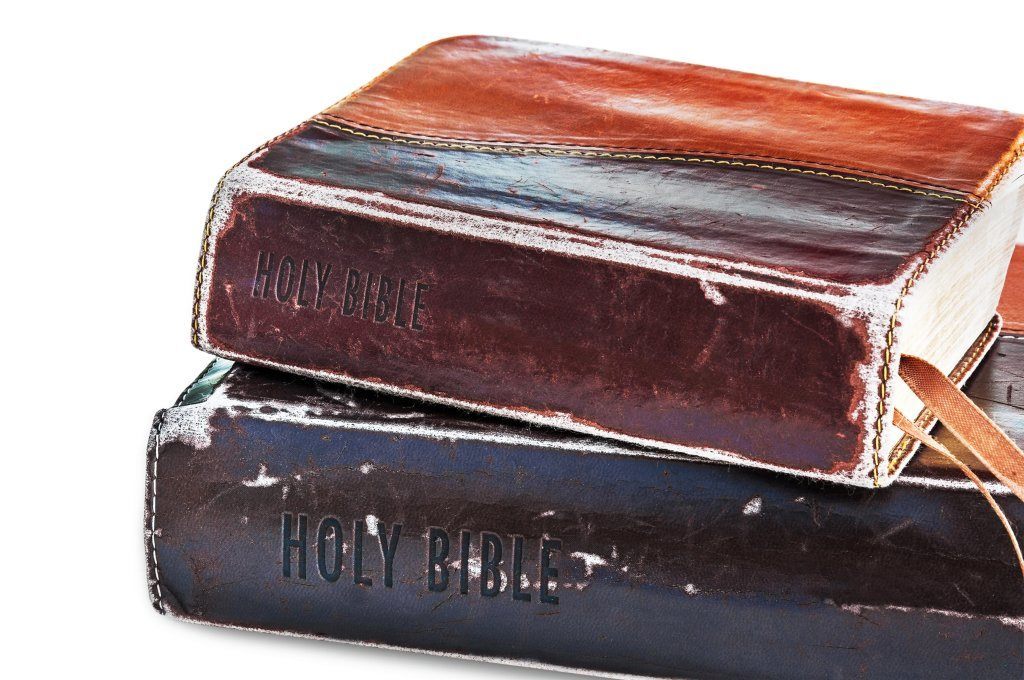 5. She Doesn't Oppose Gay Marriage Licenses
What might surprise readers most is that Kim Davis doesn't necessarily oppose issuing gay marriage licenses, she only has a problem with including her name on the certificate. Davis does not want her name and title as authorization on the same-sex marriage certificates, but she surprisingly does allow issuing same-sex marriage certificates in her office.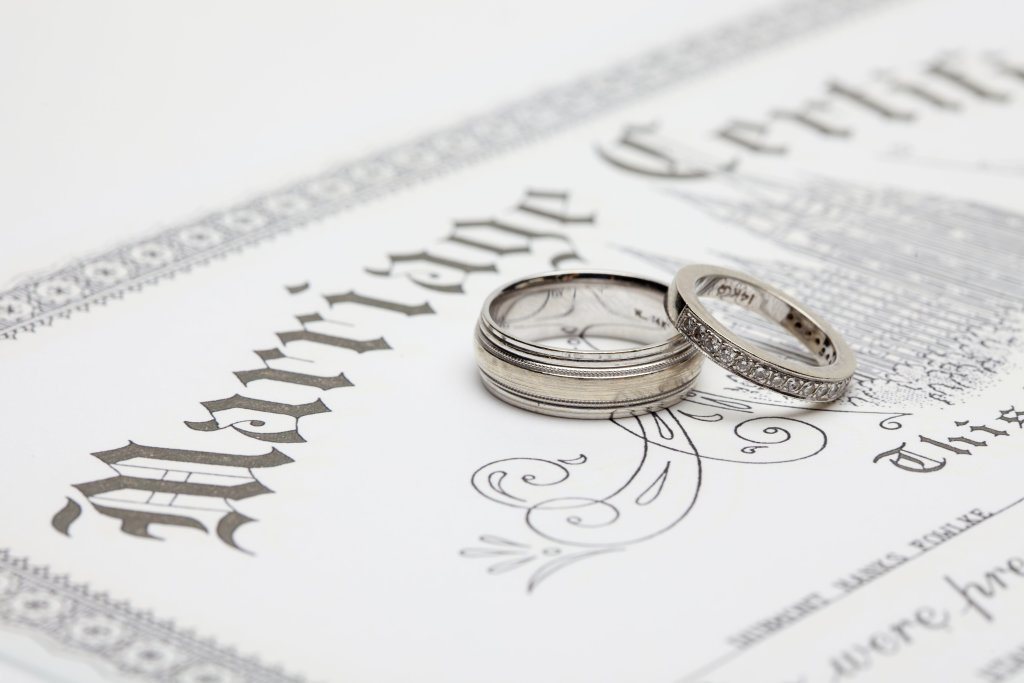 6. Why She Was Arrested
Kim Davis had refused to issue marriage licenses to same-sex couples, defying the U.S. Supreme Court ruling in June that legalized same-sex marriage. She argued, "It is not a light issue for me. It is a heaven or hell decision." Davis claims that she doesn't want her name and title affixed to a same-sex marriage license "that goes down in the annals of Kentucky history," said her attorney, Mat Staver. On September 3rd, U.S. District Court Judge David Bunning declared Davis in contempt of court for refusing to issue the licenses and not allowing her six deputy clerks to issue them for her. Bunning said that Davis would remain behind bars until she complied.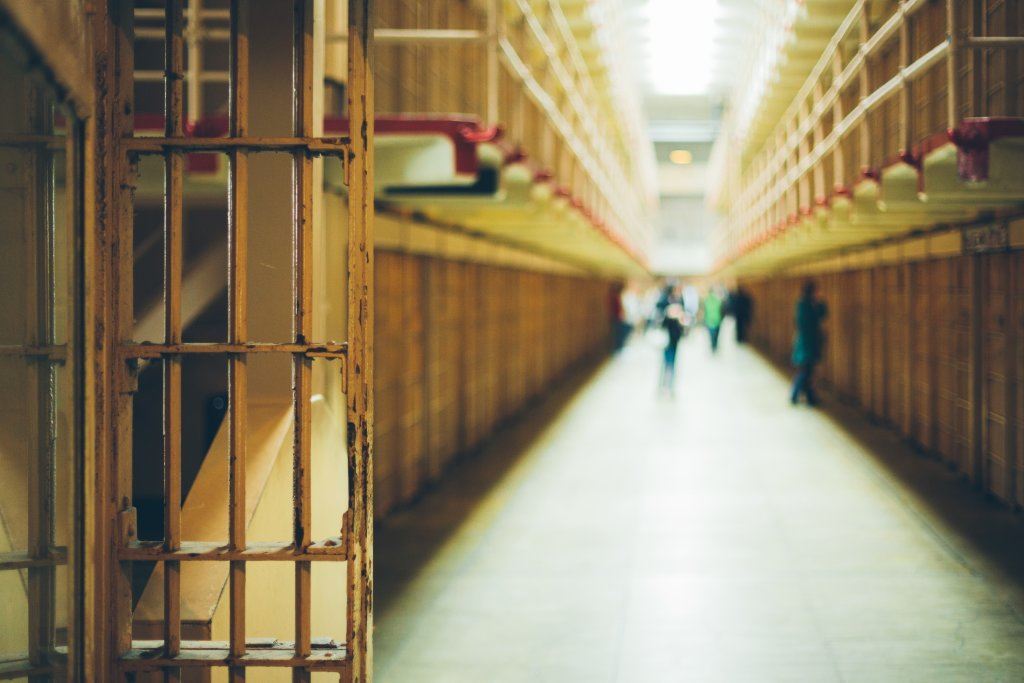 7. Why She Was Released from Jail
Judge Bunning said he is satisfied that the clerks office is issuing marriage licenses to "legally eligible couples." The judge ordered that the five deputy clerks, who agreed to issue such licenses, must submit a status report every 14 days to ensure that compliance continues. Bunning ordered Davis not to interfere "directly or indirectly" with the efforts of her deputies in those duties, and that "appropriate sanctions will be considered" if she fails to comply with the order.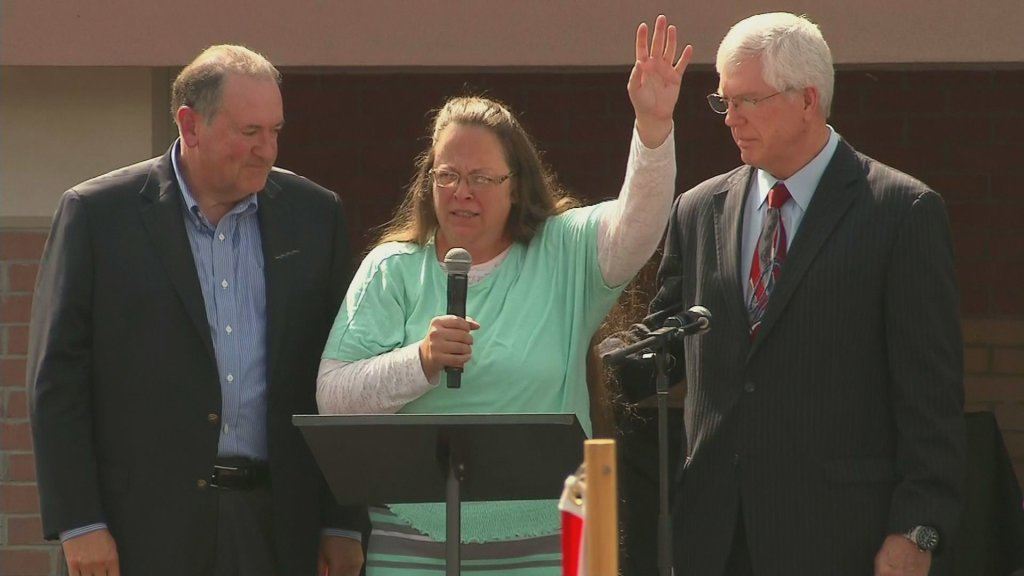 8. One Presidential Hopeful Defends Davis
Upon her release from jail after serving nearly one week behind bars, Davis was greeted by an emotional rally that included presidential hopeful Mike Huckabee. Huckabee has defended the Kentucky clerk by saying, "I think that people need to wake up and realize that the people of faith in this country are genuinely under attack. This is not about giving certain people their rights — it's about denying others theirs." He referred to her jailing as the "criminalization of Christianity." Mr. Huckabee continued, "The question is, who's next? Is it your pastor? Is it your Christian school administrator? If you don't bow down to this really amazingly new and hastily put together definition of marriage, then does that make you a bigot? Does that make you somebody who is going to be pushed by the court and sent to jail? We've already seen the first person go to jail over it."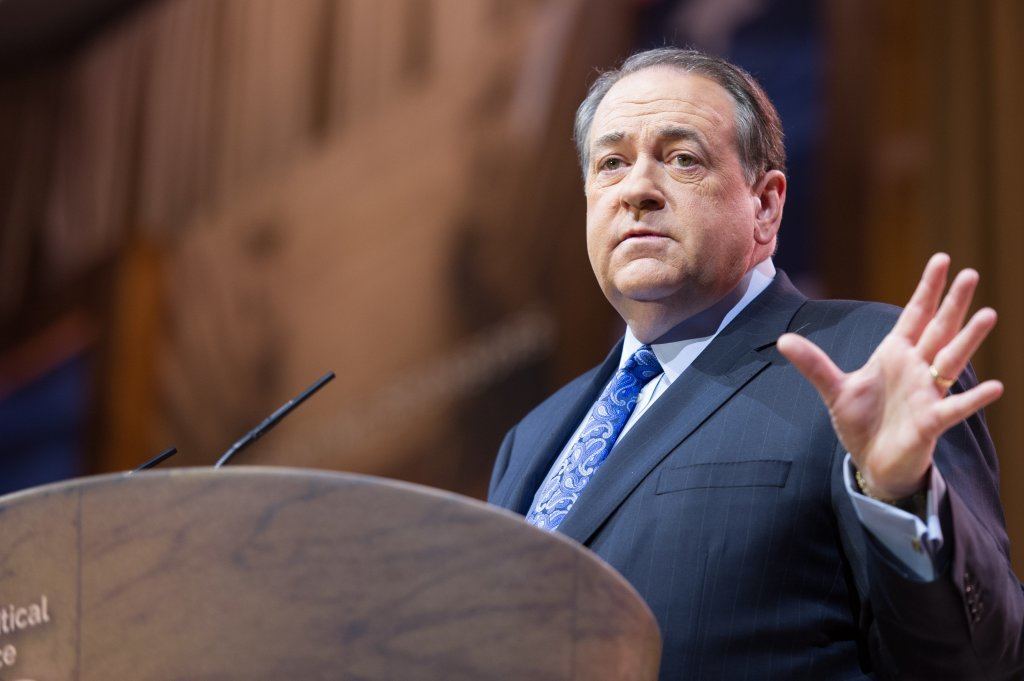 9. Will She Resign?
Attorney Staver said that, "the governor has no legal authority to remove Davis from her current position and cannot use an executive order to relieve her of statutory duties." During Davis' time in jail, her attorney also said the county clerk has no intention of resigning. "She will remain the clerk of Rowan County as long as the people want her," Staver said.