For several decades, David Carradine was the pre-eminent martial artist on television. As the half-Chinese-half-American orphan raised in a Shaolin monastery, Caine became a symbol for justice on the TV landscape during the mid-seventies as he traversed the Old West in search of his half-brother, righting wrongs and defending the little guy along the way. For three seasons, Kung Fu enamored its audience and did more than its share to create a market for martial arts that hasn't dried up more than forty years later. Here are some things you need to know about the show.
1. It Might Have Been Bruce Lee's Idea
In addition to a claim made by Lee's wife in her memoirs, there's evidence to suggest that Bruce Lee, the most famous martial arts film star in history, was the one who actually came up with the idea for TV's Kung Fu. In 1971 (one year before Kung Fu went on the air), Bruce Lee publicly pitched a show to Warner Bros and Paramount called The Warrior, about a martial artist traveling through the Old West. Sound familiar?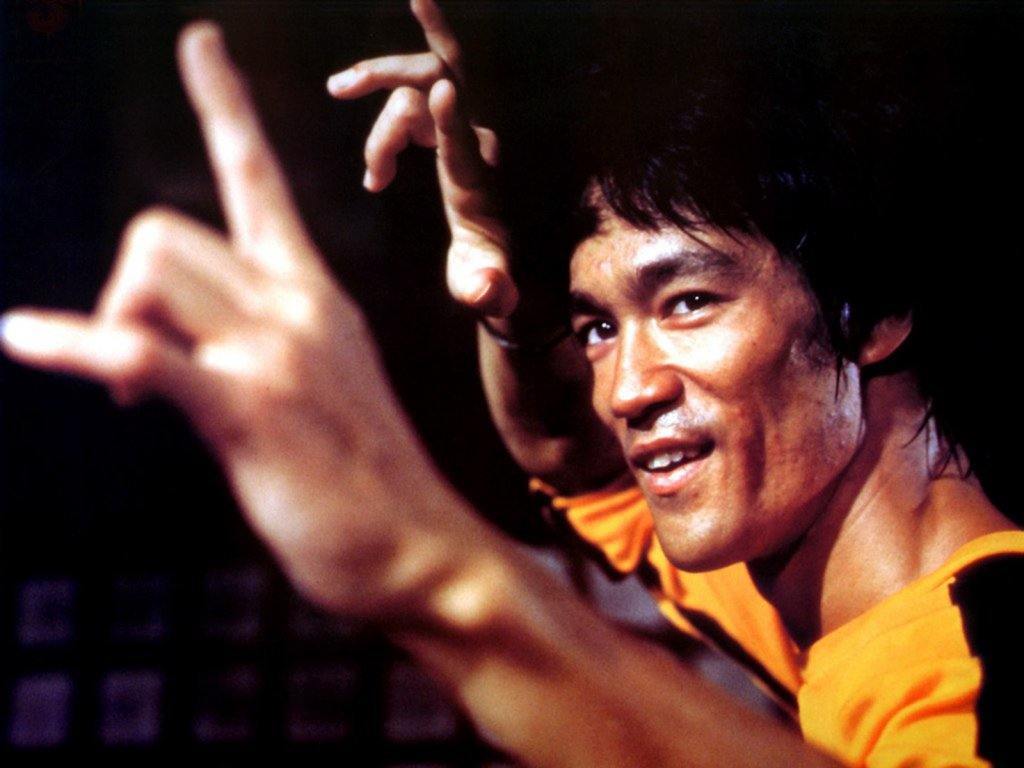 2. A Strong Example of White-washing in Hollywood
Many Asians balked at the casting of a Caucasian man in the Chinese-American role, but it's a long tradition in Hollywood. In The Slanted Screen, a 2006 documentary on the subject, Japanese American actor Mako Iwamatsu talked about a conversation he had with Kung Fu studio executives back in the day: "I recall having a meeting with executives of Warner Bros. about David Carradine portraying a Chinese character in Kung Fu. And I remember this vice president said, 'If we put a yellow man on the tube, audiences would turn the switch off in less than 5 minutes.'" Cringe!
3. The Wild Bunch Was an Influence
A few years before Kung Fu hit the air, Sam Peckinpah went and re-invented not only the Western but action movies in general with the release of Warner Bros The Wild Bunch. The director's use of slow-motion camera work and gory action had an extremely big impact on the presentation of Kung Fu's fight scenes.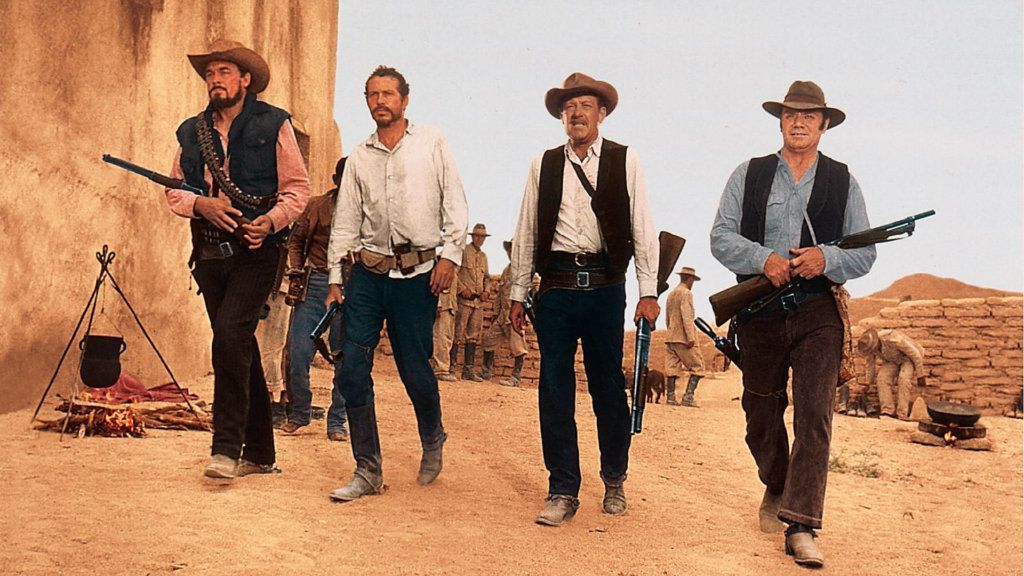 4. A Family Affair
David Carradine was far from the only member of his family to appear on Kung Fu. In addition to David's starring role, his brother Robert played Kwai Chang Caine's mute sidekick, Sunny Jim, his father John played a recurring priest, and his brother Keith Carradine played Kwai Chang Caine as a teenager during the show's frequent flashbacks to Caine's boyhood at the monastery.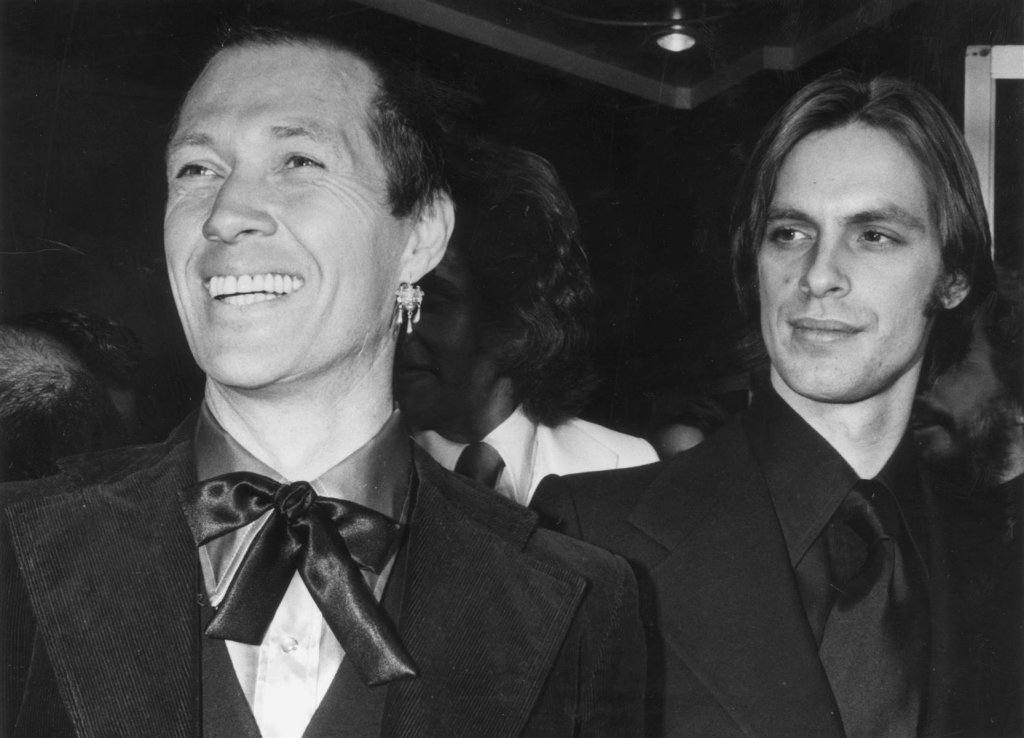 5. Old Hollywood Connection
Speaking of that monastery, it was actually a set used in the classic Hollywood musical, Camelot, which won three Academy Awards in 1968. The set was re-dressed and re-purposed as the Shaolin monastery that housed young Grasshopper during his formative years. It was often used for flashbacks that highlighted the themes of individual episodes.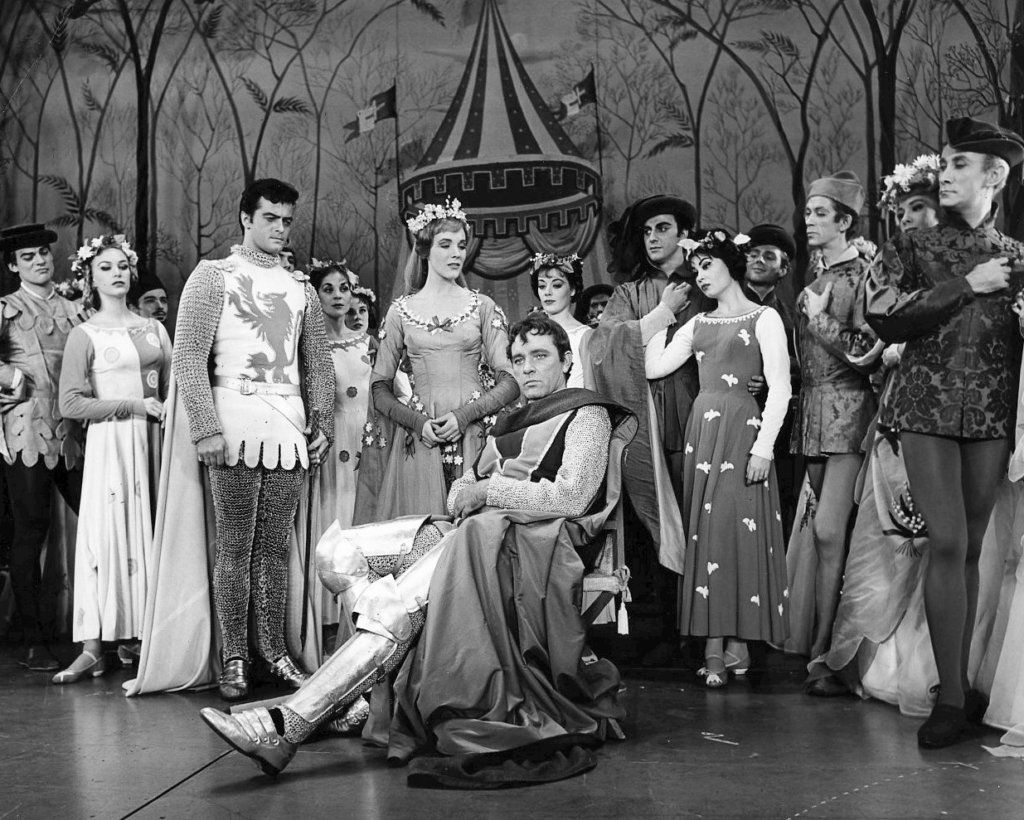 6. Ed Spielman Had Trouble Getting the Show Off the Ground
Ed Spielman gets credit for creating the show, which he claimed was a life-long labor of love. Spielman first got interested in martial arts in New York in the early 1960s, taking classes and learning Mandarin at night school. He wrote his first treatment for Kung Fu in the mid-1960s, but had trouble getting the project produced until 1971 when it was shot as a TV movie that became extremely popular.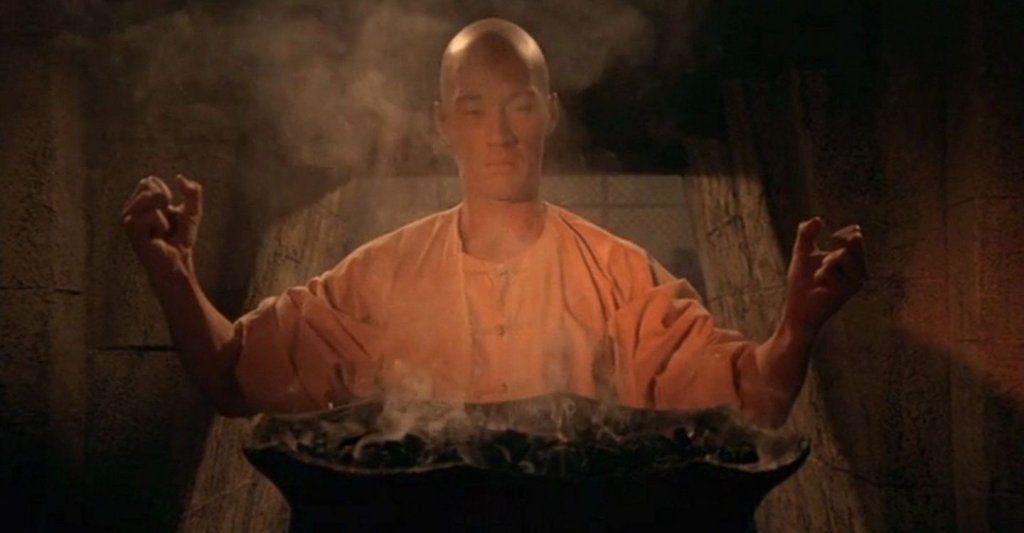 7. Caine is Cain (From the Bible)
It's a name so much fun you can't just say one part of it. You gotta spit out the whole thing: Kwai Chang Caine. But, there's also some symbolism there, too. Caine's last name is a reference to the Biblical Cain who was cast out into the wilderness for murdering his brother. So, too, is Caine marked for death and cast out when he murders a fellow monk (even if the guy totally had it coming).
8. David Carradine Had Zero Martial Arts Training
Much like Jean Claude van Damme, though, Carradine did have a lot of dance experience. Essentially, the principles of balance and physical conditioning carry over pretty well. In the third season, Carradine did start to study kung fu, and at that point he was so skilled that he rarely used a stunt double in the show's fight scenes.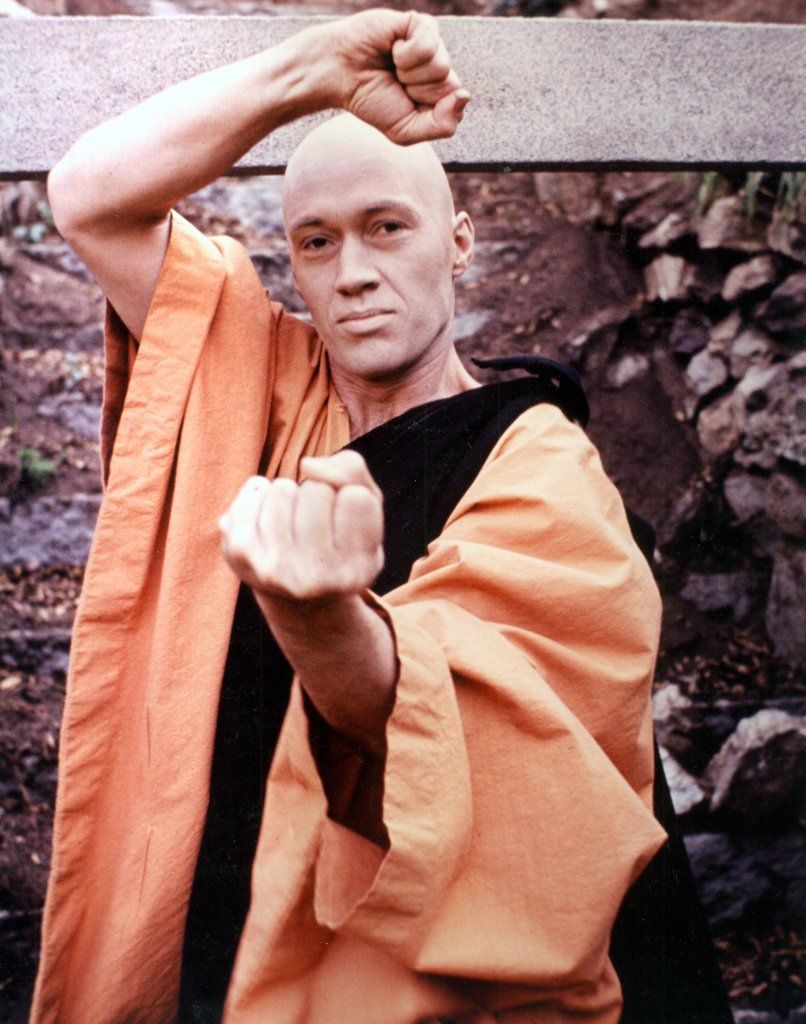 9. Tough Rules for Fight Sequences
Choreographing and shooting the action scenes was something of a puzzle, because they needed to appeal to an action-oriented crowd, but they also needed to stay within the scope of the network's rules on violence which prohibited: "more than three hits on a person, all kicks below the belt, more than two areas of bleeding on a single person, any pouring of blood (but dripping is okay!), instruments entering the body, and any scenes of a man dying with his eyes open."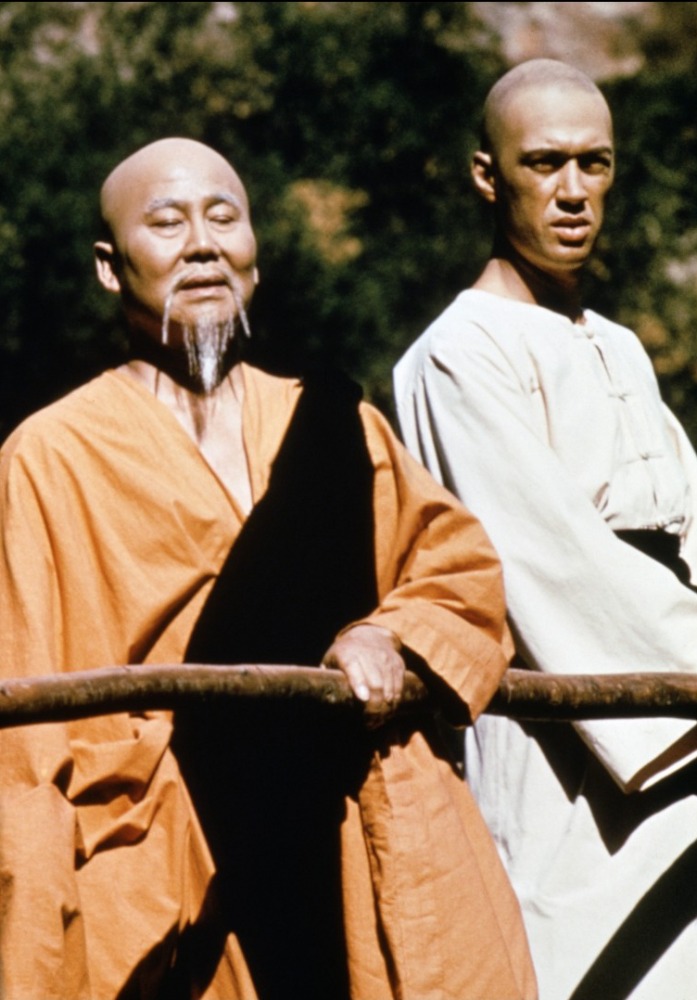 10. 'Snatch The Pebble from My Hand"
One of Kung Fu's most famous scenes was the popular "snatch the pebble from my hand" scene in which a young Caine is unable to grab a pebble from his master before his master can close his hand around it. Of course, when they were shooting the scene, young Caine actually was fast enough to grab the pebble. It took more than fifteen takes and a handicapping of the kid before the scene worked out.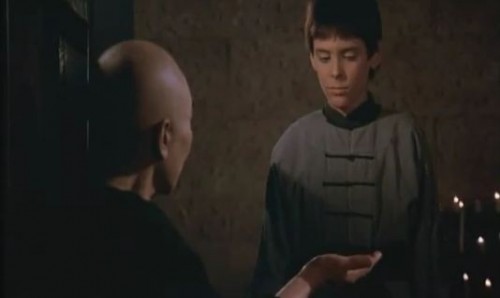 11. The Moongate Restaurant
Speaking of that pebble scene, the actor who played Caine's master, Philip Ahn, went on to open a very successful restaurant in the years following the show. Defined as he was by his role, Ahn was often the target of children eating at the restaurant. The kids would run up to Ahn and ask to snatch a pebble from his hand. He always happily agreed to the request.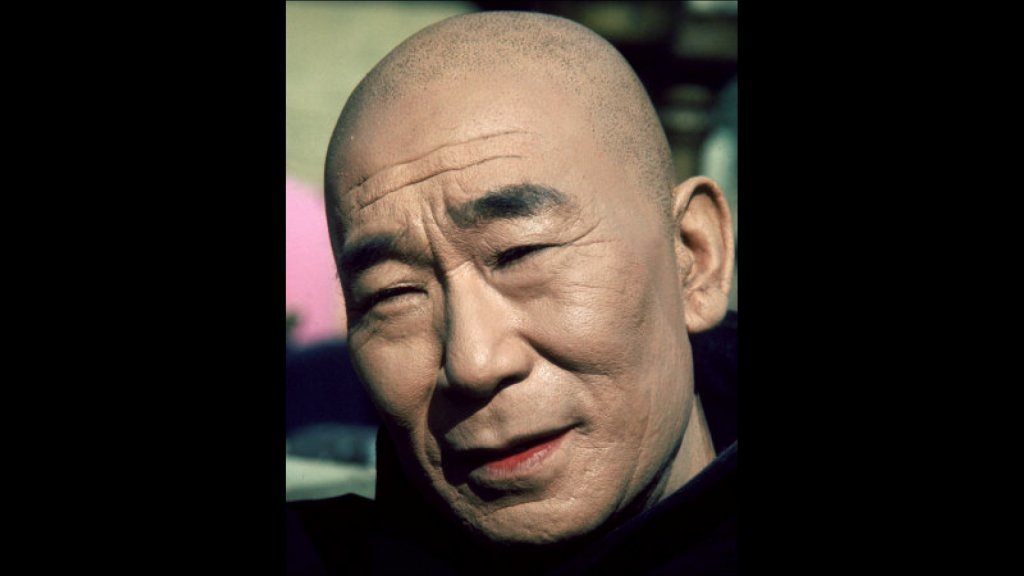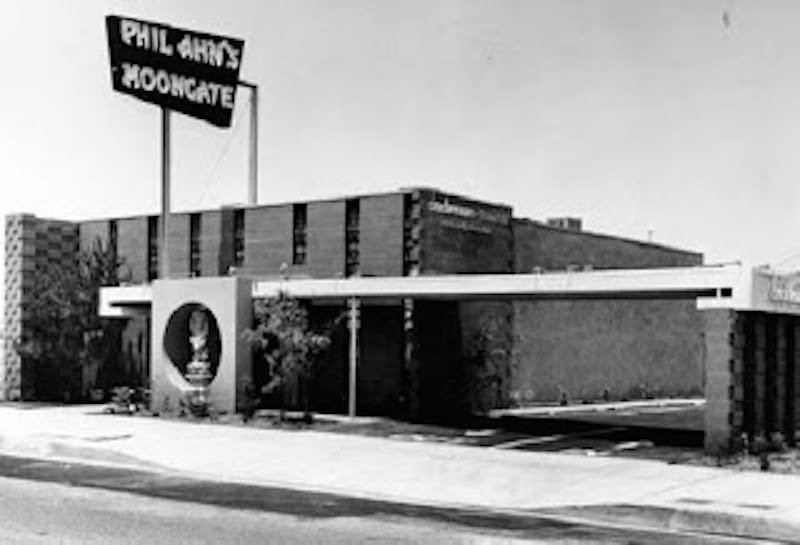 12. Walking on Eggshells
At one point in the series, Carradine was supposed to demonstrate Caine's natural agility by walking on a fragile piece of rice paper without making a noise. To prep for the scene Carradine's trainers had him walk on eggs without breaking them, a pretty tricky task. Of course, the irony is that the training was completely unnecessary as when the time came to shoot the scene, no one on set could locate any actual rice paper.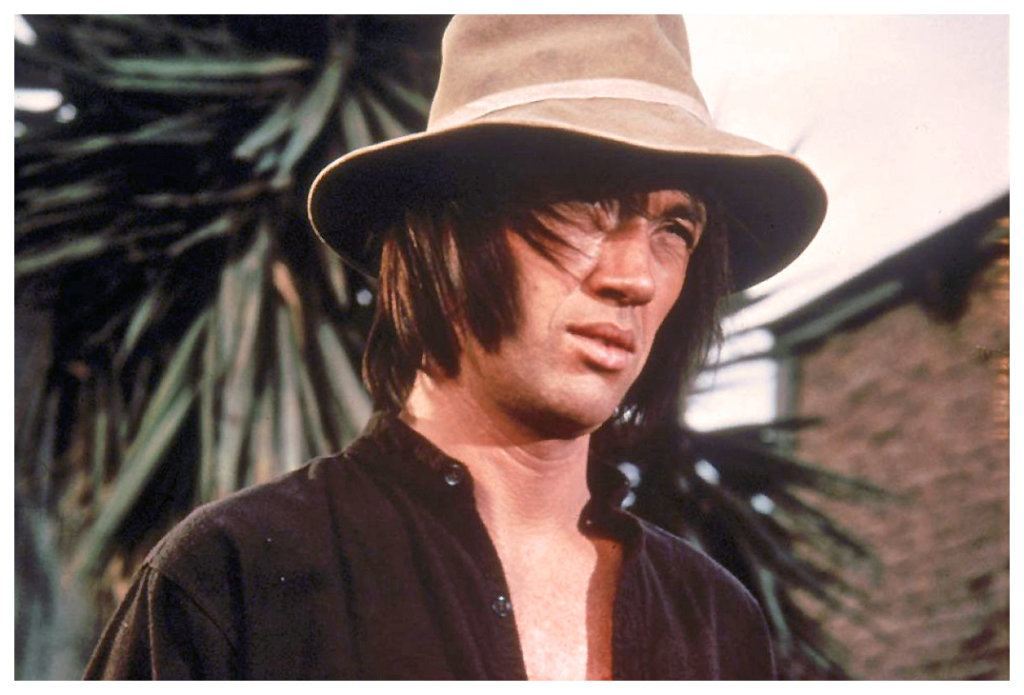 13. There Was Only One Haircut During the Whole Series
David Carradine shaved his head for the part of Kwai Chang Caine exactly one time, at the beginning of the series. From there, he let Caine's hair grow out over the course of the series, occasionally using a bald cap to portray Caine in flashbacks.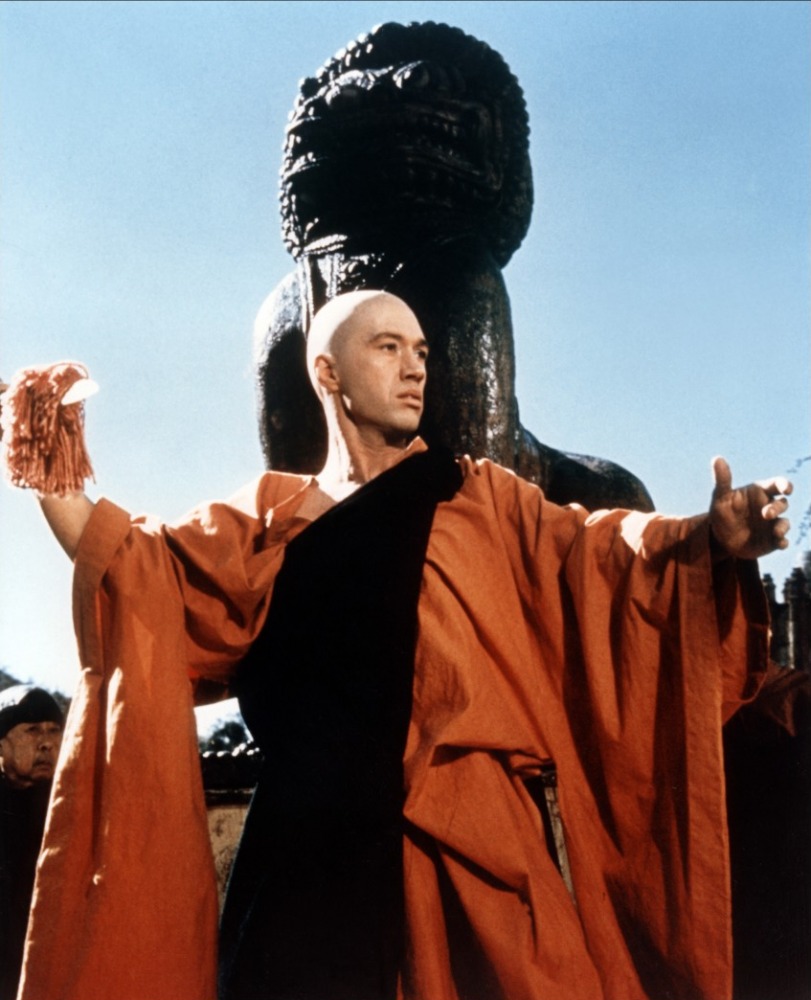 14. Esteemed Guest Stars
In addition to Carradine's entire family, Kung Fu also saw its fair share of guest stars who went on to do great things. At the age of ten, Jodie Foster nabbed a guest spot. William Shatner was in his post-Kirk years as an Irish ship captain with terrible facial hair on one episode. And, perhaps unlikeliest of all, Harrison Ford played a nerd before hitting it big with that space movie.