Reports say Brangelina finally tied the knot over the weekend in France, with all six of their children involved in the ceremony. But before they were together, Brad Pitt and Angelina Jolie had a number of flings with other famous celebrities. Curious to know who the power couple dated before they were an item? Let's dig some skeletons out of their closets with this list of Brangelina's exes.
1. Brad & Juliette Lewis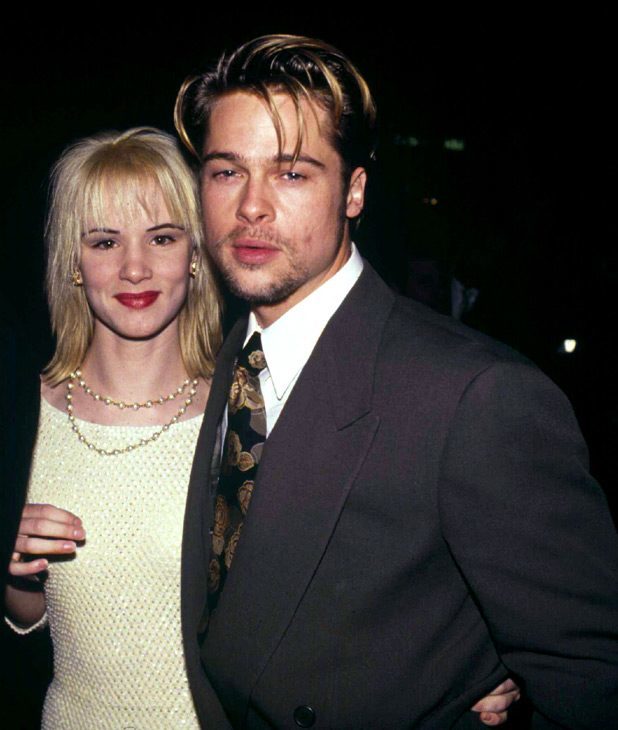 Brad Pitt and Juliette Lewis started dating back in 1989 and were on and off again for four years. The couple worked on Too Young To Die and Kalifornia together. Other actors on set say the chemistry between them was electric. At the time, Juliette was only 16 – a whole decade younger than Pitt! The age difference is supposedly what caused them to split in 1993.
2. Angelina & Johnny Lee Miller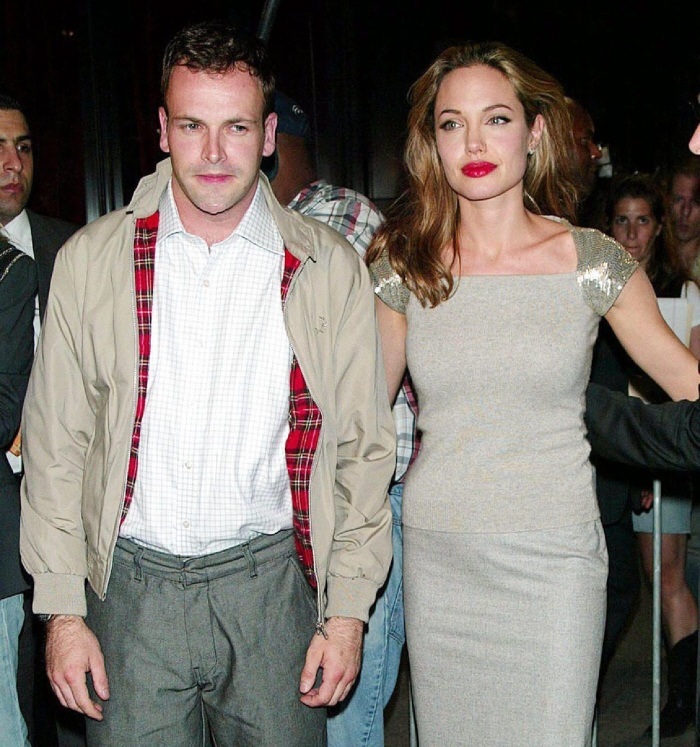 Angelina and Johnny Lee were married from 1996 until 1999. The couple first met on the set of the 1995 movie Hackers, which flopped at the box office. At their wedding, it is said that Angelina wore black rubber pants and a white shirt with her groom's name on it written…in her own blood! Let's hope Brangelina's wedding was a little more classy.
3. Brad & Gwyneth Paltrow
Before Gwyneth, Brad had flings with Geena Davis and Thandie Newton, each lasting just a few months. Gwyneth and Brad were together for over 3 years from 1994-1997. That's a long time by Hollywood standards. The couple first met on the set of the creepy 1995 film, Se7en. This high-profile celebrity relationship helped both Brad and Gwyneth's PR value.
4. Angelina & Billy Bob Thornton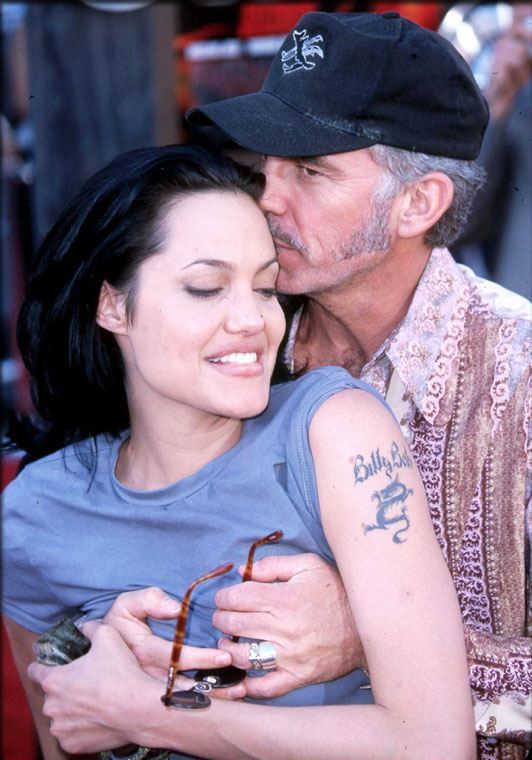 Before Thornton, Angelina was rumored to have dated Timothy Hutton, but the fling was not confirmed. Angelina's next significant relationship was with Billy Bob. The couple was very popular in the media because of their outlandish professions of love (tatoos and wearing vials of each other's blood around their necks). They were married from 2000-2003, but Angelina says she woke up one day and it seemed like they had nothing in common, so they split. That, or Billy Bob didn't really want a brood of kids like Angelina did.
5. Brad and Claire Forlani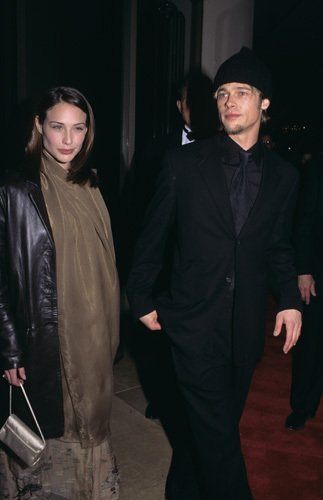 The couple met on the set of Meet Joe Black and dated for a few months in 1998. Brad admits that it was nothing serious with Claire, but that she was a beautiful person. She looks a lot like Angelina, don't you think?
6. Angelina and Colin Farrell
Angelina and Colin had a brief romantic tryst while filming Alexander together, back in 2003. Rumors say Jolie was infatuated with the Irish bad boy and would leave him lots of naughty messages and voicemails. Colin was supposedly hooking up with other actresses on the set too, so the infatuation was not reciprocated.
7. Brad and Jennifer Aniston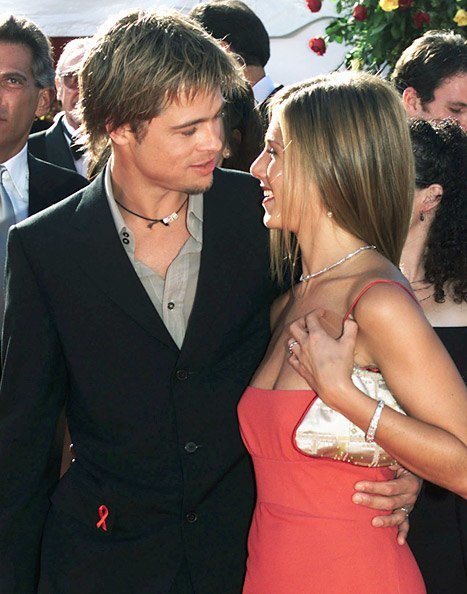 Brad and Jen were the ultimate Hollywood love story. The beautiful blonde haired, blue eyed couple began dating in 1998. They celebrated their wedding in Malibu in 2000, and were married for five years. But then Jen filed for divorce in 2005, citing irreconcilable differences. It's rumored that Brad was cheating on her while filming Mr. & Mrs. Smith and we all know who his co-star was in that movie.
8. Angelina and Nicholas Cage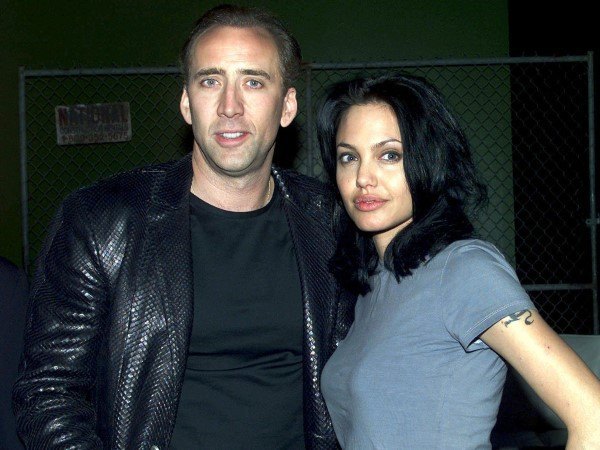 Jolie and Cage dated briefly back in 2003. The couple had met on the set of Gone in 60 Seconds. Cage and Jolie were seen around town canoodling and attending events together, but reports say it was nothing serious.
9. Brangelina
As previously alluded, Brad and Angelina met on the set of Mr. and Mrs. Smith in 2005, and their relationship caused a media meltdown. Only one month after Brad's ex, Jennifer Aniston, filed for divorce, pictures emerged of Angelina, Brad and her son Maddox on the beach together. They finally came out as a couple in 2006 and have been together ever since. Brangelina were just married over the weekend in France, in a small private ceremony at Chateau Miraval, one of their homes! Jolie was walked down the aisle by her oldest sons Pax and Maddox, while Zahara and Vivienne threw petals and Shiloh and Knox served as ring bearers. It's about time they made it official!