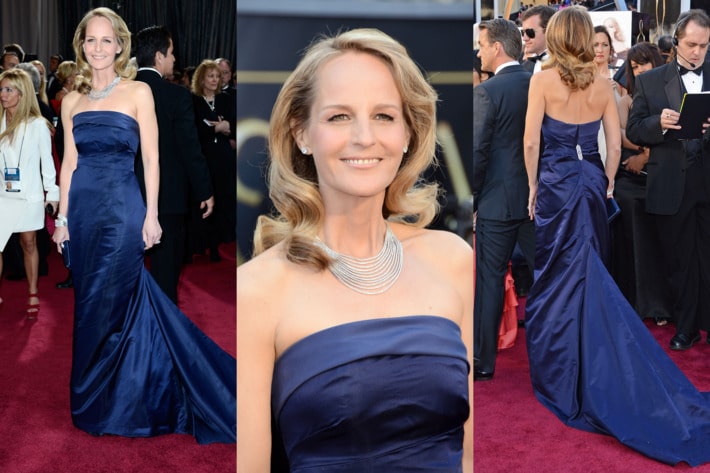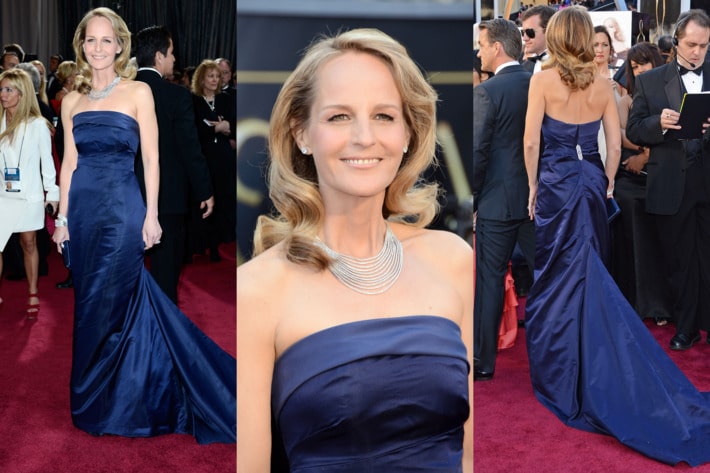 H&M might be known as a fast-fashion retailer, but the brand has recently emerged as a leader in red carpet style. Many celebs have chosen to wear their gowns and two-piece suits for special events, from the Met Gala to the BAFTA awards. Only time will tell if their luxury pieces will become a staple on the red carpet, but for now, let's check out the celebrities who have rocked their H&M pieces to major industry events.
1. Nicki Minaj
Nicki Minaj shut the entire Met Gala down when she showed up in this custom H&M outfit. Wearing a red and black satin kimono along with a black bodysuit definitely made the rapper stand out from the crown. The Hip-Hop vixen worked together with H&M's design team to come up with pieces that directly reflected the event's "Fashion in an Age of Technology" theme.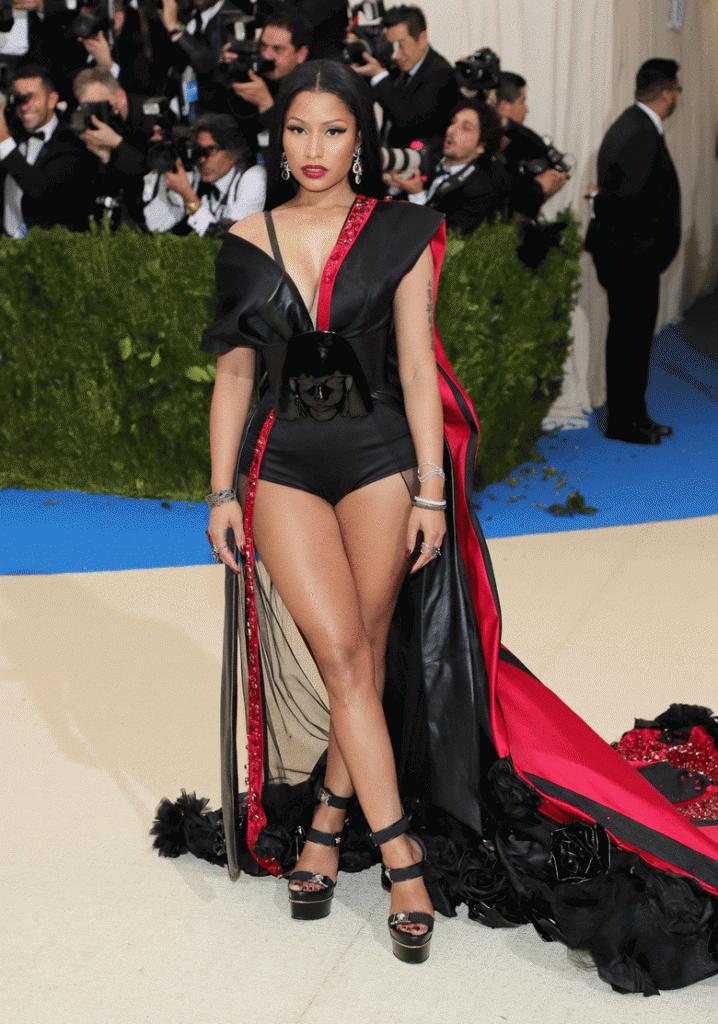 2. Hailee Steinfeld
The "True Grit" actress stunned the crowd when she wore this dramatic emerald gown. The strapless silhouette put her decollatagé on display, and the cutout design showed just the right amount of skin. It's hard to believe this is actually an H&M piece, right?!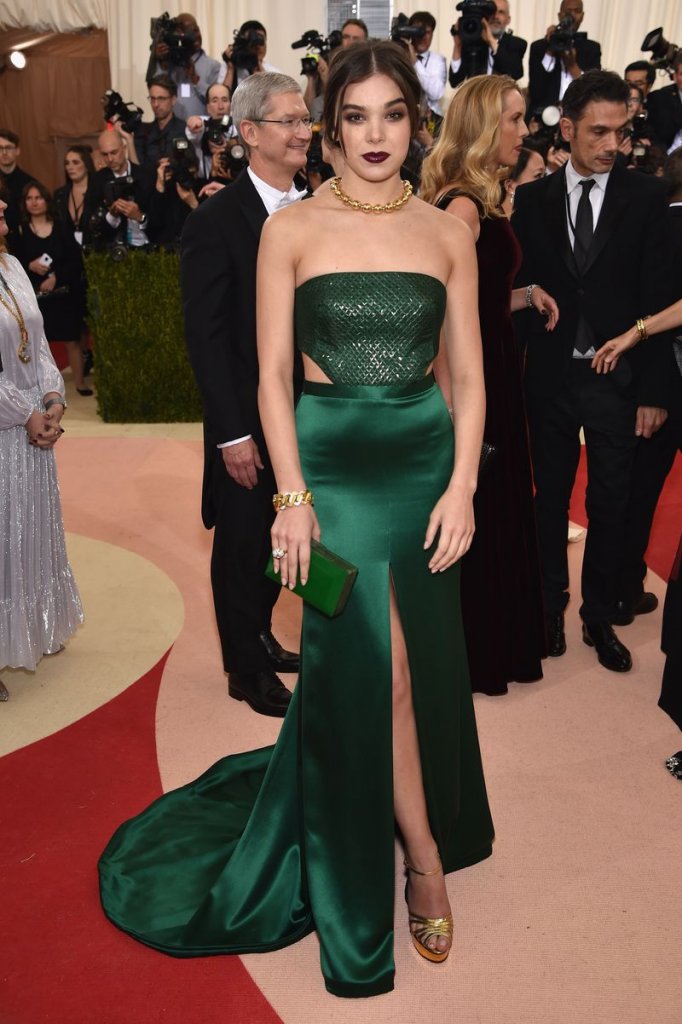 3. Rooney Mara
When it comes to mixing high-end with low-end pieces, Rooney Mara is a pro. The actress appeared on the red carpet with a ruffled Givenchy jacket, and she paired it with suede paneled leggings from the brand. Even while mixing the two labels, she still looked like a million bucks.
4. Michelle Williams
At the 2012 BAFTA Awards, all eyes were on Michelle Williams. The actress stepped out in this chic ivory and black gown designed by the fast-fashion retailer. Who knew H&M could be so elegant and glamorous?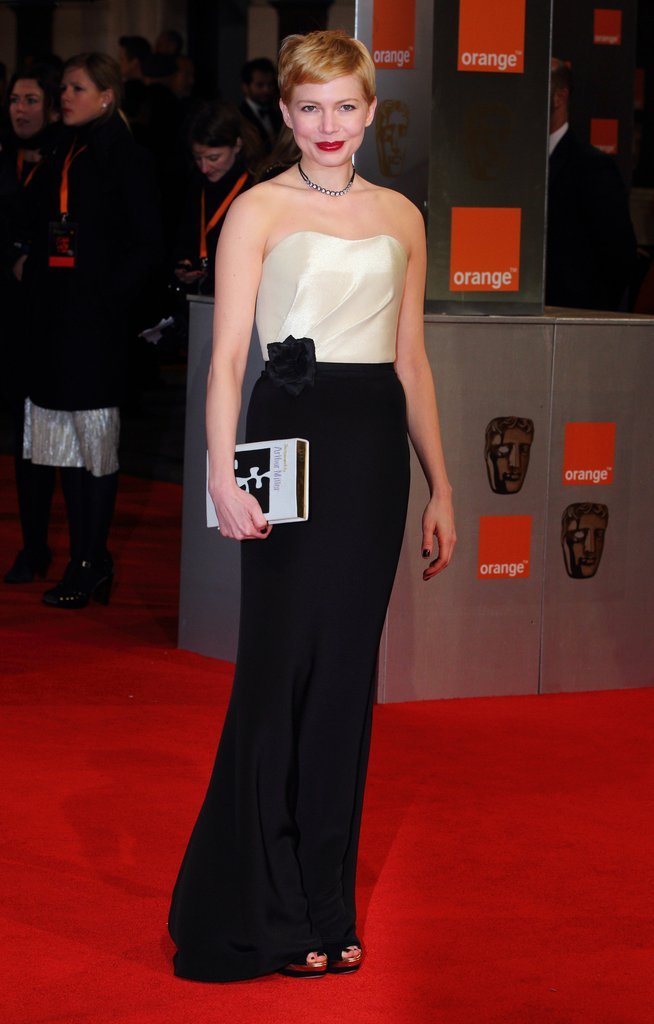 5. Olivia Wilde
Olivia Wilde ditched her shimmery gown for the evening and showed up to an event wearing this two-piece H&M suit. The cape sleeved jacket put an updated twist to the typical tailored blazer. This outfit just proves that when it comes to trends, H&M is constantly at the forefront of what's hot.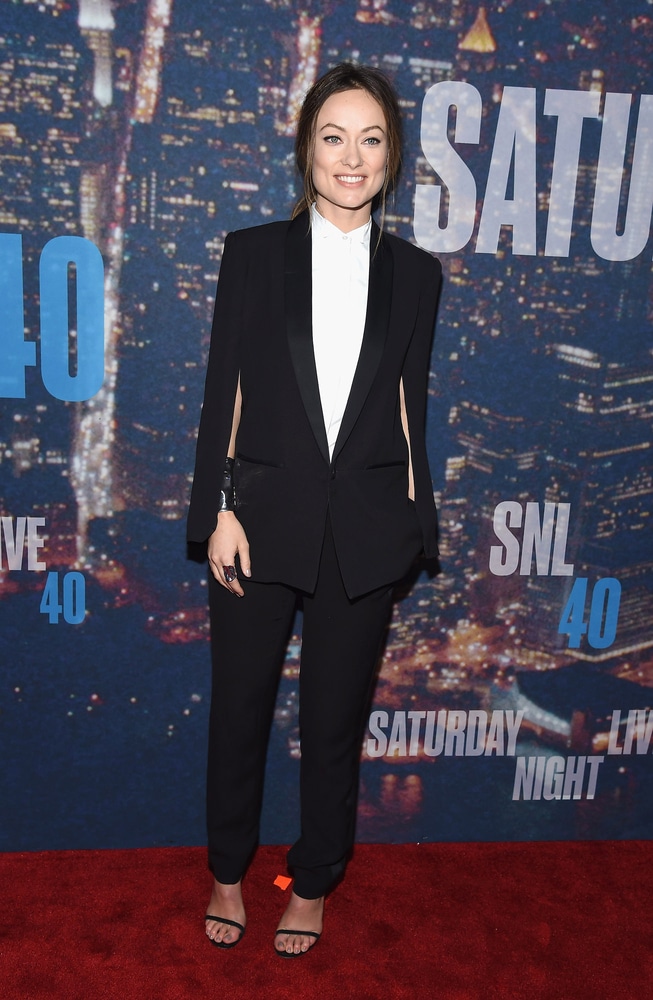 6. Amanda Seyfried
This electric blue satin short suit that Amanda Seyfried wore to the premiere of In Time was courtesy of the retailer, of course. Celebs know if they want to step outside of the box and wear something that will shock everyone in attendance, H&M is the way to go!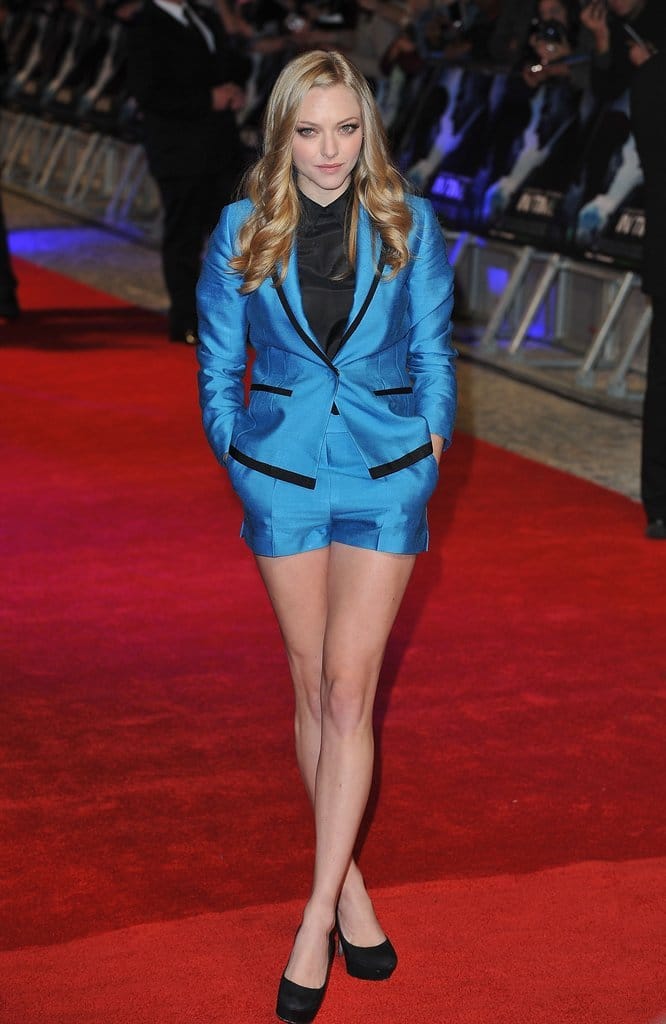 7. Ciara
Talk about Hollywood glam! Singer Ciara attended the 2016 Met Gala in this shimmery number that really turned heads. The matching nude underlay gave the gown a tasteful peekaboo effect, and the dripping crystals were the perfect embellishment to make sure she shined and sparkled with each and every step.
8. Jessica Chastain
It may look like this high-low dress came off the rack at a luxury boutique, but it was actually designed for Jessica Chastain by the Swedish retailer. The champagne color of the gown brought out her rosy skin tone and her vibrant red hair. And the slight ruffle of the hem was high enough to show off her toned legs. This dres sis the epitome of what red carpet fashion is all about!
9. Solange
Singer Solange brought a bit of dazzle to the MTV Video Music Awards with this H&M number. The two-piece black suit had pads in the blazer to accentuate her shoulders, and the pants sported a slim and fitted silhouette. Seeing black on the red carpet is the norm at industry events, but the sparkle on Solange's suit really brightened up the venue.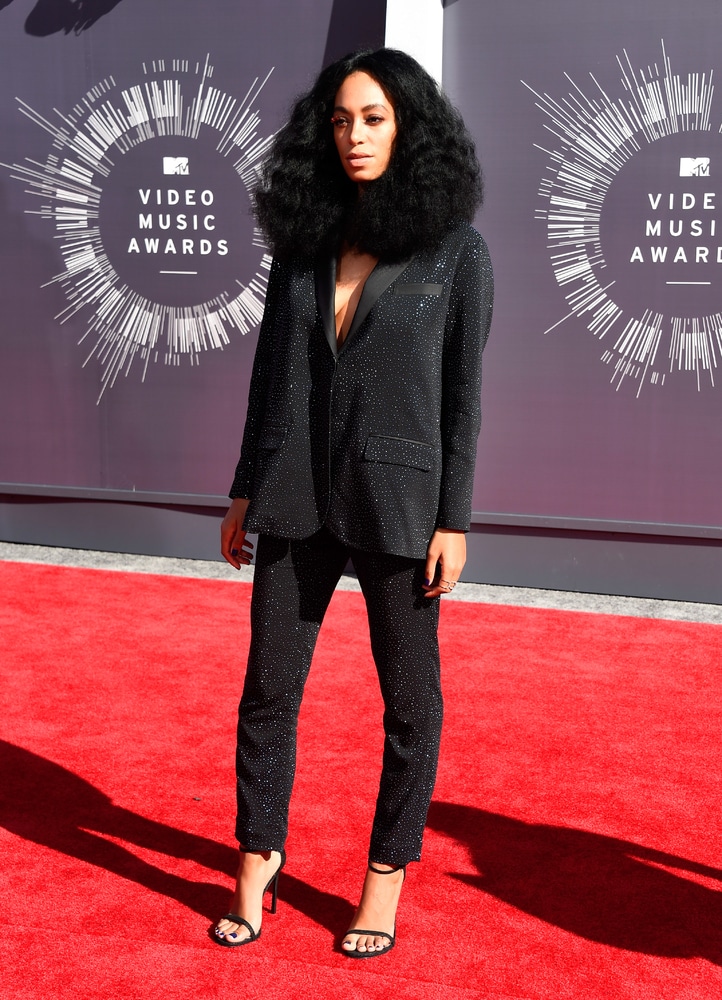 10. Amber Valetta
This gown looks like it was designed in an atelier by a couture fashion house, doesn't it? But the truth is, it was made especially for supermodel Amber Valetta by the brand. This dress is all about the various textures, from the mesh panel in the midsection to the cascading flower and leaf motifs on the skirt.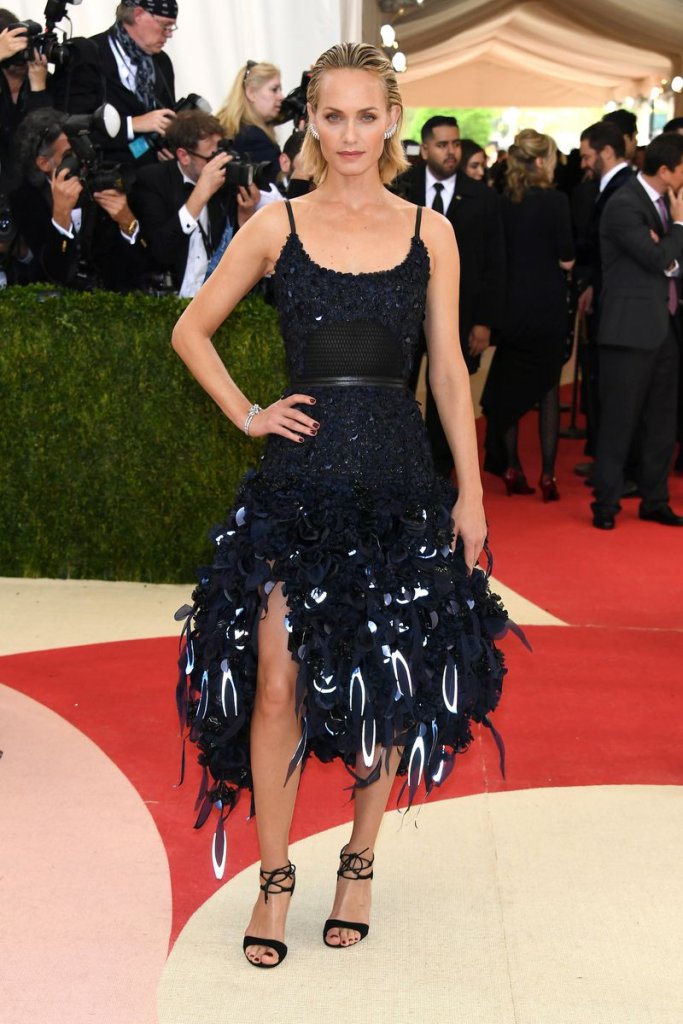 11. Penelope Cruz
Penelope Cruz kept things simple, but that doesn't mean she didn't bring the glam when she hit up a Vanity Fair party. The actress dazzled the cameras in this H&M sleevless dress that featured bow details on the shoulders and a tiered effect down the length of the skirt.
12. Nicole Richie
H&M is known for its basic pieces, such as its solid tanks and tees. So it's really no surprise that the brand was behind Nicole Richie's outfit. She wore this white mock turtleneck dress that clung to her curves and a matching duster that had a subtle floral print.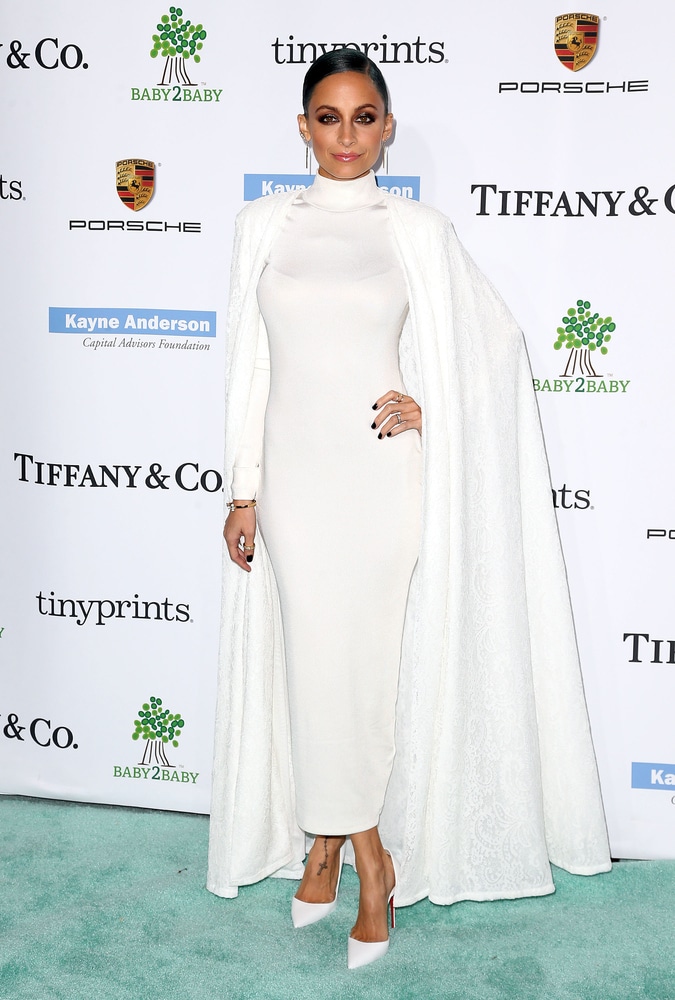 13. Sophia Bush
Another celeb who opted for an all-white H&M outfit was Sophia Bush. The actress brought a breath of fresh air to the red carpet when she showed up in this two-piece suit. We love that she kept the rest of her look minimal by pulling her hair back and pairing her outfit with nude shoes and just a hint of jewelry.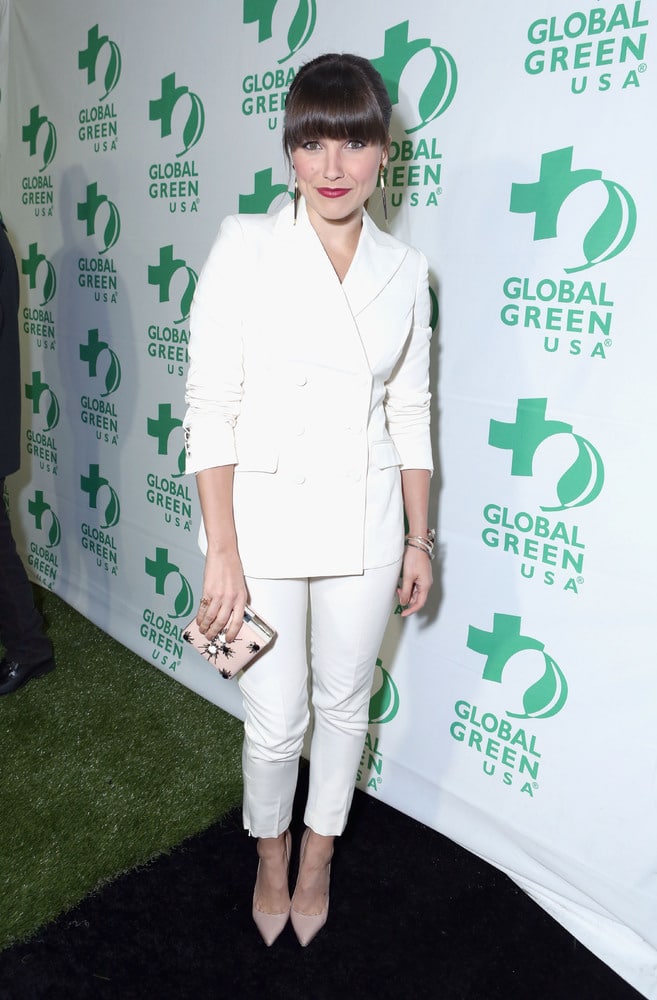 14. Jennifer Hudson
We wouldn't be surprised if more celebs choose to wear H&M on the red carpet after seeing Jennifer Hudson in this gown at the Met Gala. The actress and singer channeled old Hollywood glamour by wearing this strapless white mermaid gown with an embellished train. Doesn't it look like she's walking on a cloud?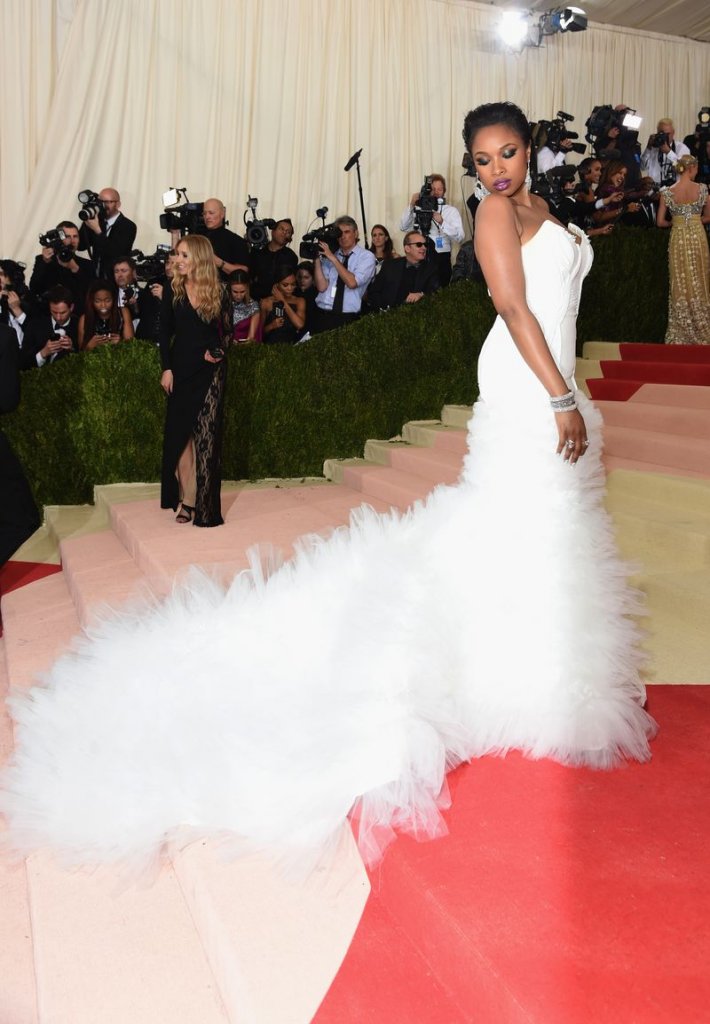 15. Helen Hunt
We love seeing our favorite celebrities in sleek, fitted gowns. And we really couldn't believe that H&M was the brand behind this classic, timeless silhouette. Helen Hunt wore a blue strapless number to an event that had a dramatic train that really stole the show. Paired with her luxury diamond jewelry, no one could even tell that her gown was made by the affordable brand!