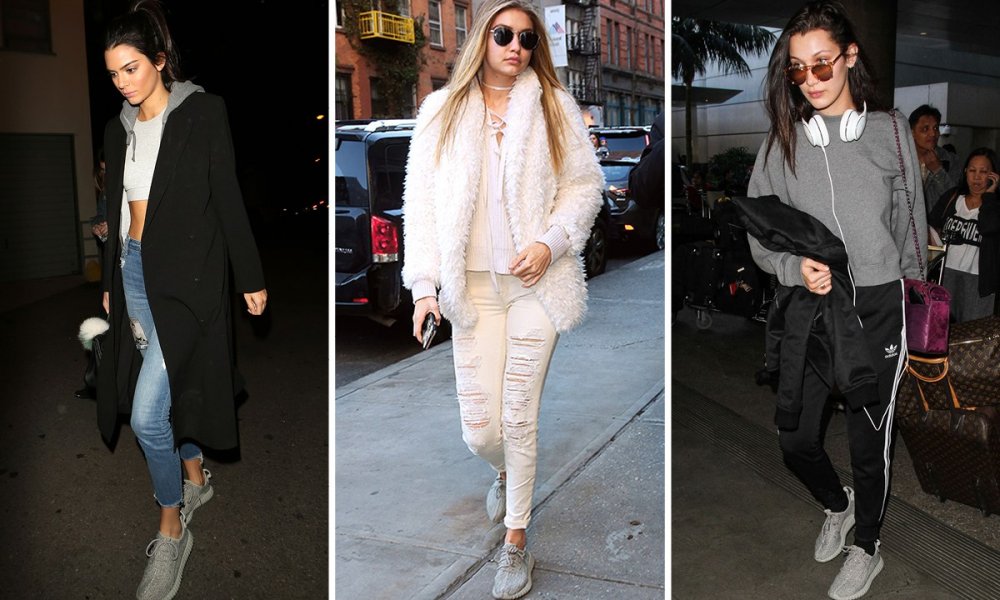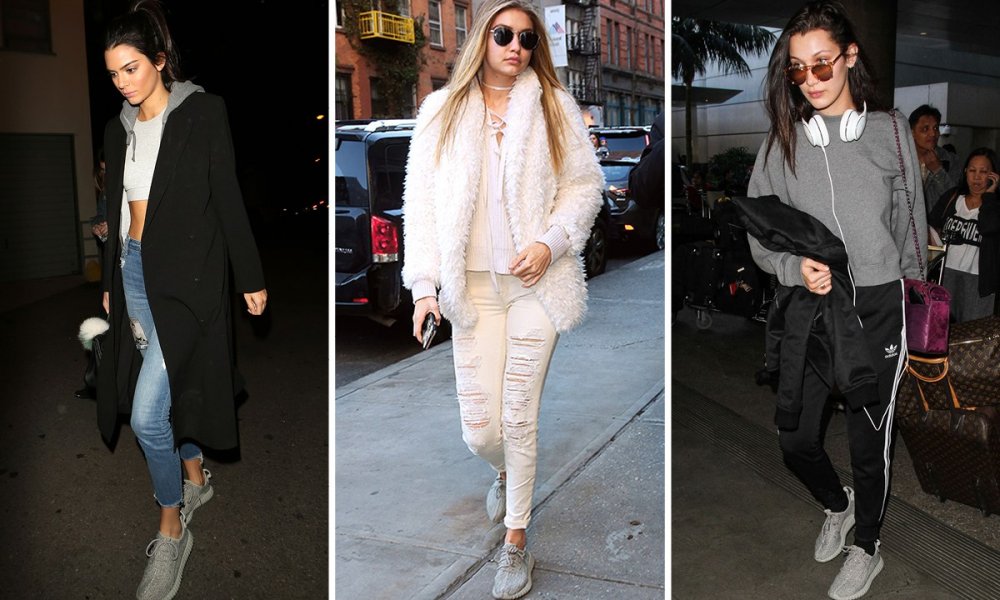 His fashion shows may be shrouded in controversy, but the one thing Kanye West's Yeezy brand continues to excel in is its footwear. From the Boosts to Ultra Boosts and knit booties, the rapper-turned-fashion connoisseur's footwear line has wedged itself inside the closets of some of Hollywood's most fashionable stars. Here are few of the celebs who love to wear Yeezys.
1. Taylor Swift
West's frienemy, Taylor Swift, was once a loyal supporter of his footwear collection. During an off day, the pop star stepped out wearing casual workout pants and a thin sweater along with a pair of gray Yeezy Boosts 350.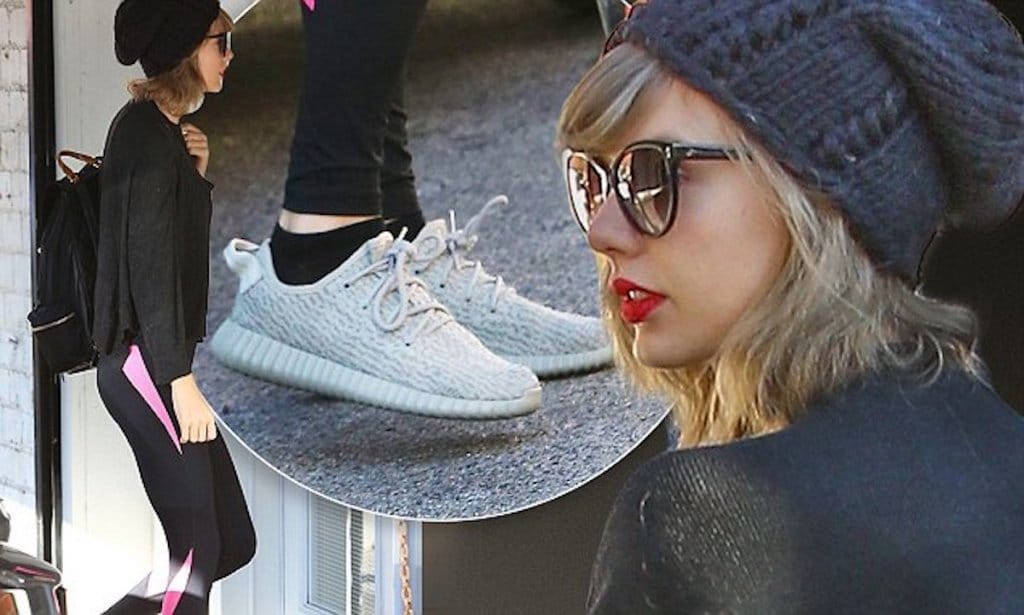 2. Kim Kardashian
Before the women's version of Yeezy footwear is even released, West's wife, Kim Kardashian, is the first to get her hands on every single style. Prior to the rapper's Yeezy Season 4 runway show, Kardashian headed out wearing a simple tank top and jean skirt, and she paired the outfit with the label's beige knit ankle boots.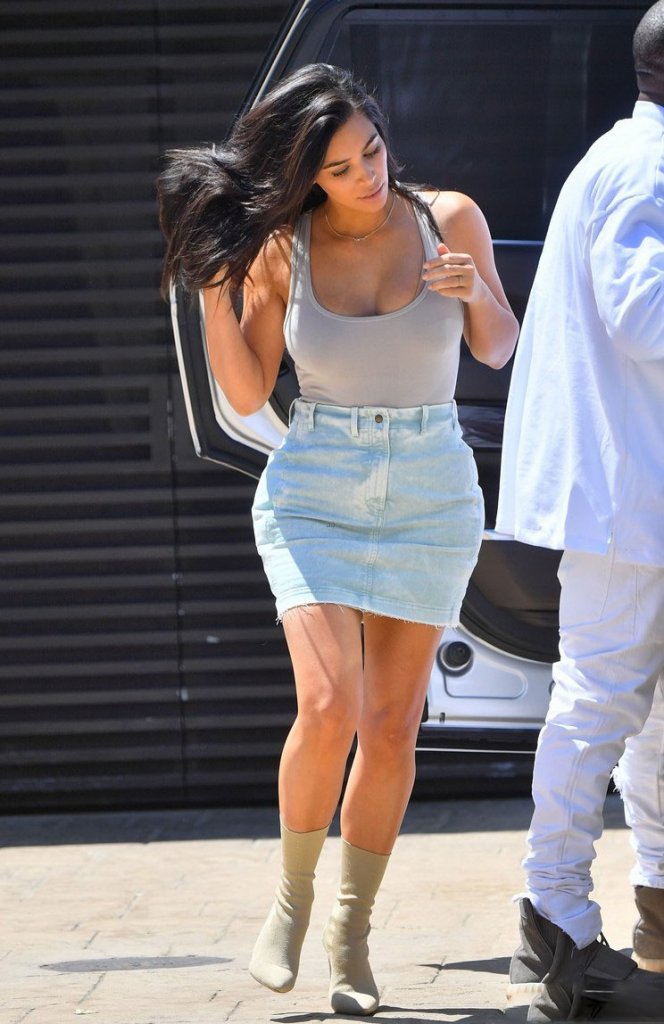 3. Zayn Malik
Let's just ignore the fact former One Direction band member Zayn Malik is wearing mismatched shoes. If you zoom in on his right foot, you'll notice that his shoe of choice is a black Yeezy Boost. While hiking in Malibu, the singer looked a little frazzled, but at least he still looked fashionable… on one side of his body.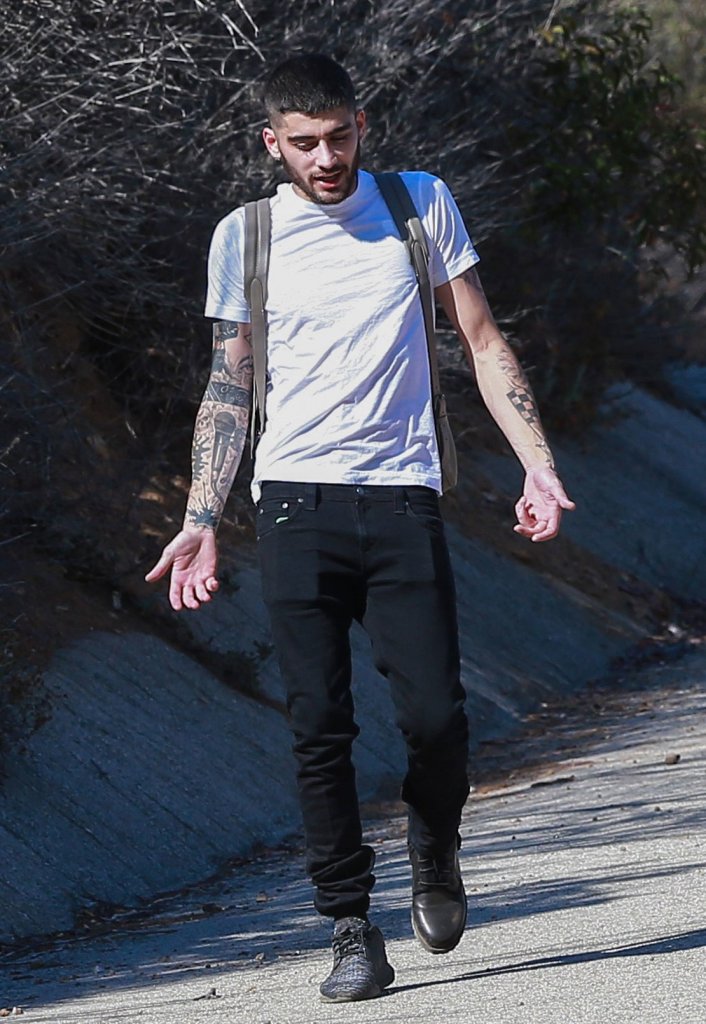 4. Chrissy Teigen
What makes celebs fall in love with Yeezy footwear is the brand's versatility. There are shoes available for every occasion – even red carpet events. Chrissy Teigen arrived at an industry venue wearing a figure-flattering white and cream dress. To complete her outfit, she opted for a pair of clear strap Yeezy sandals.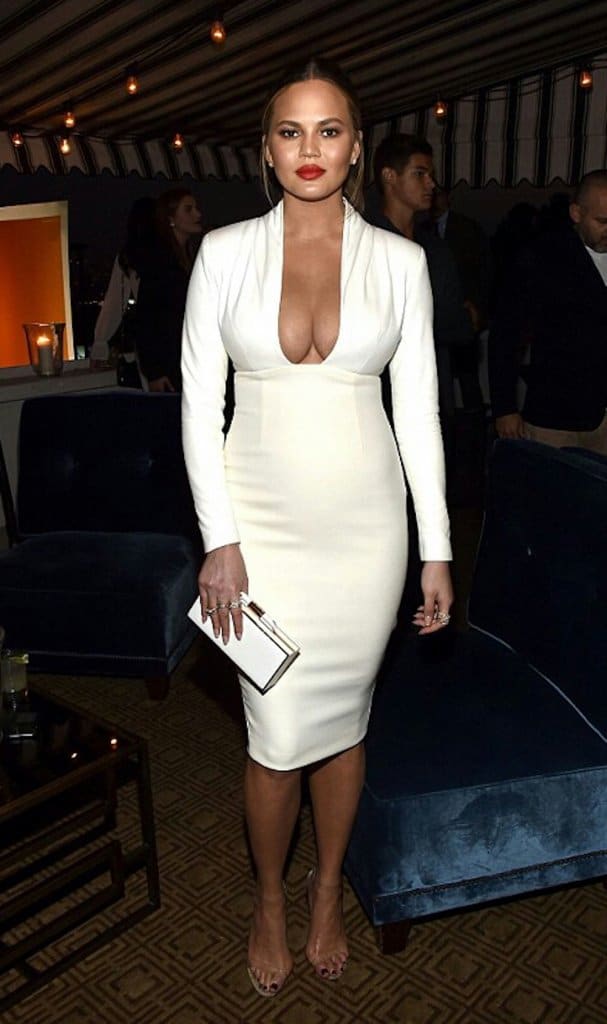 5. Kylie Jenner
With dozens of members in the Kardashian-Jenner family, West has a slew of loyal and dedicated kin who gladly support his fashion venture. If it's not Kim being spotted out and about in a pair of Yeezys, then it's Kylie who's doing some free advertising for the footwear collection, like the time she wore the brand's beige knit boots with a nude two-piece outfit and olive duster.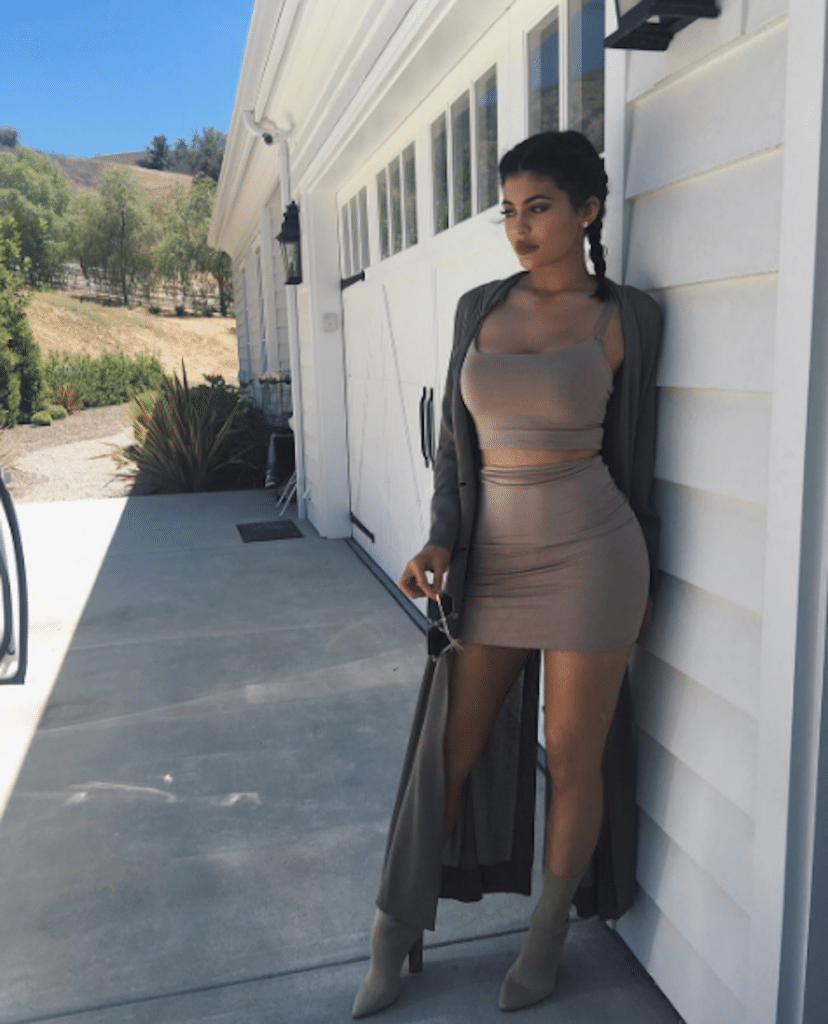 6. Pharrell Williams
Leave it to Pharrell Williams to sport the trendiest footwear while out on the town. The rapper and producer may be a brand ambassador for the luxury brand Chanel. But that doesn't mean he's opposed to supporting West's mid-range, contemporary brand. Williams paired his jean outfit with a pair of black Boosts, and we can't help but fall in love with his colorful choice of socks, too.
7. Kourtney Kardashian
Even Kourtney supports West's label from time to time. The mother of three can usually be found dressed casually while running errands in and around Calabasas. But on the rare occasion that she ditches the flats and casual 'fits, she supports West. Just check out this picture from the time she wore the brand's knit thigh-high olive boots. And, of course, her outfit wasn't complete without throwing on a bright orange Pablo sweatshirt in support of West's 2016 tour.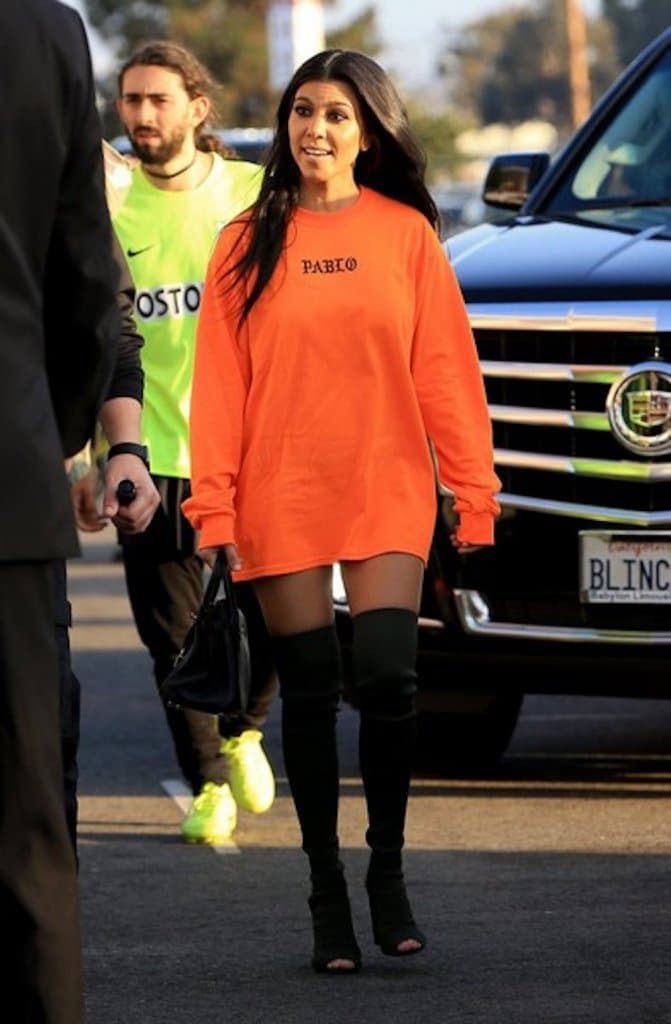 8. Joe Jonas
Joe Jonas knew his Yeezy Boosts V2 were the perfect shoes to go along with his laid back white T-shirt and black pants. This wasn't the first time he wore the footwear either. He was photographed wearing his Yeezys all around Los Angeles when he was dating Gigi Hadid.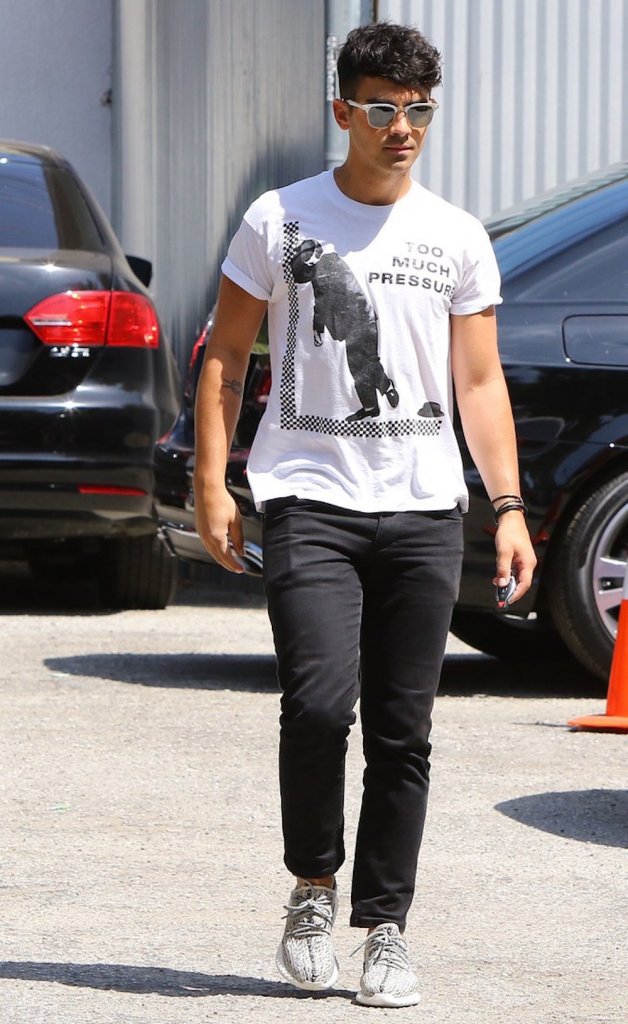 9. Justin Bieber
West's good friend Justin Bieber stepped out in Los Angeles wearing a pretty pricey outfit. He sported this Helmut Lang T-shirt, a pair of AMIRI Jeans, and his tan Boosts 350 that retailed for $200. But we wouldn't be surprised if West gifted the shoes to him free of charge!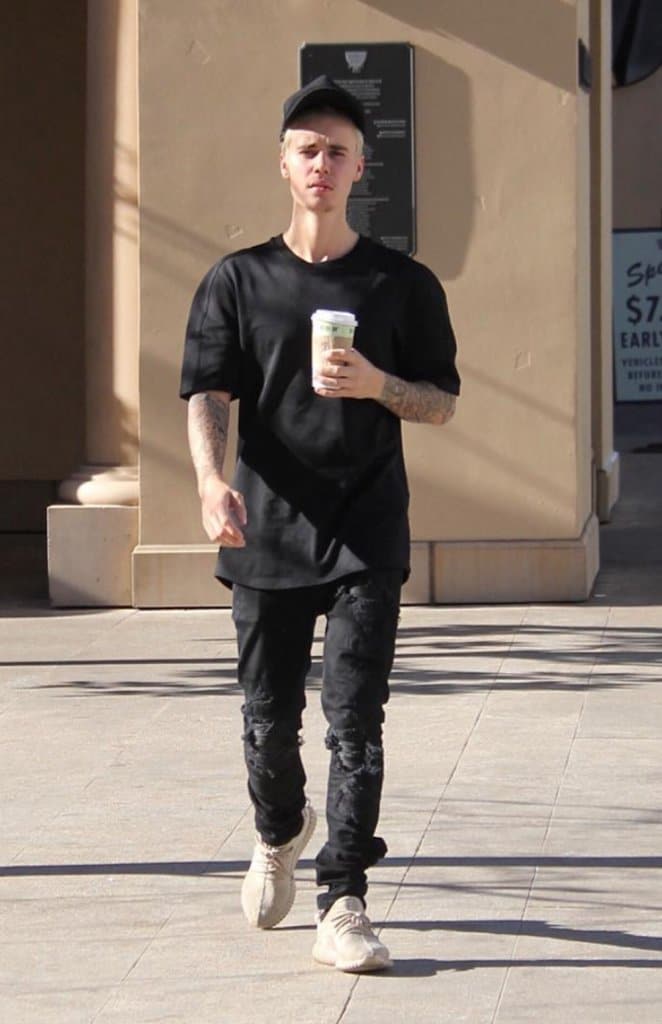 10. North West
We did mention the entire Kardashian-Jenner family has supported West's footwear collection, right? Even his daughter North West has been spotted wearing the children's version of the sneakers from time to time. While most celebs keep the rest of their outfits casual while wearing the sneakers, North slayed her entire look by pairing the shoes with a black fringe leather jacket and a slip dress.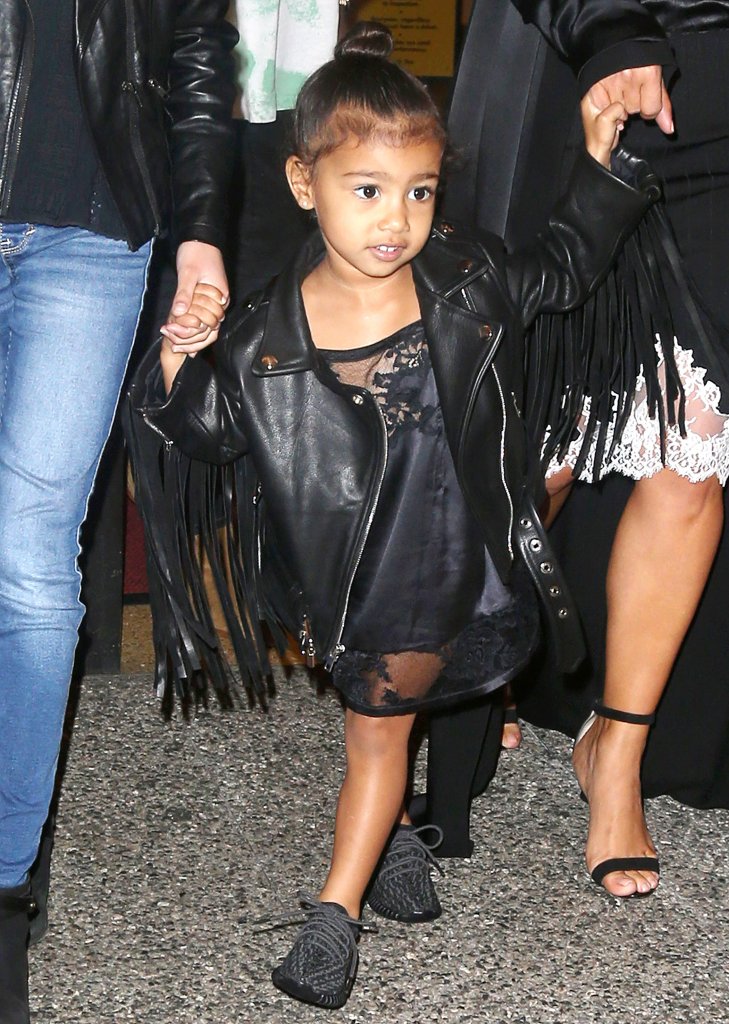 11. Karrueche Tran
She may have made her way into the entertainment industry from her connection to Chris Brown, but Karrueche Tran has made a solid career of her own as an award-winning actress. The "Claws" star headed out with her BFF, singer Christina Milian, and paired her flowy white dress with a pair of Yeezy beige ankle boots.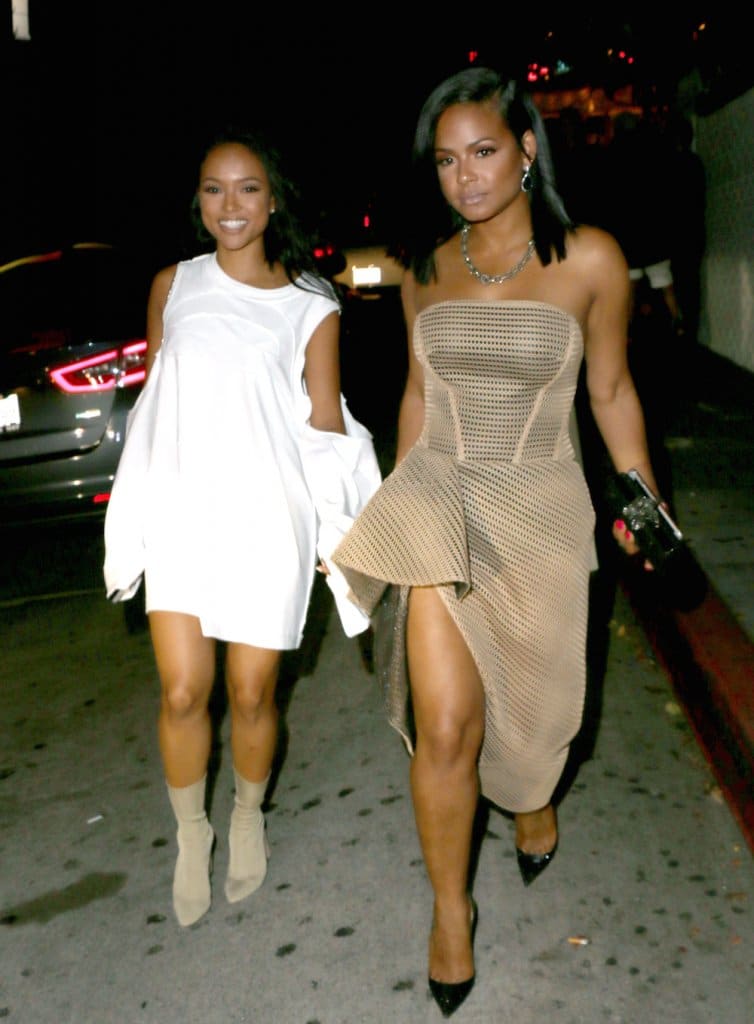 12. Kendall Jenner
While waiting patiently for the Yeezy Season 4 fashion show to get started, Kendall Jenner hung out with big sister, Kim, and LaLa and Kiyan Anthony. The reality TV-star-turned supermodel may not have sashayed down her brother-in-law's runway, but she did support his brand by pairing his knit boots with an all-cream outfit.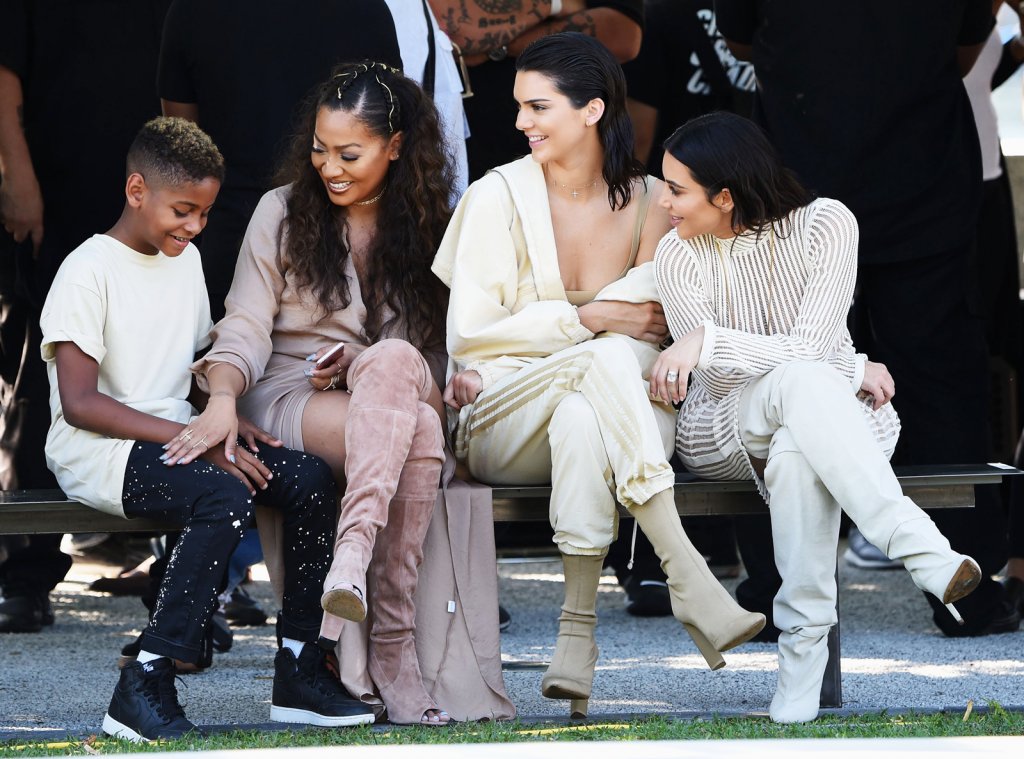 13. David & Brooklyn Beckham
The Beckham boys love their Yeezys! While picking up some items at H&M, David wore a pair of Ultra Boost sneakers, and his son Brooklyn wore a similar pair while out skateboarding.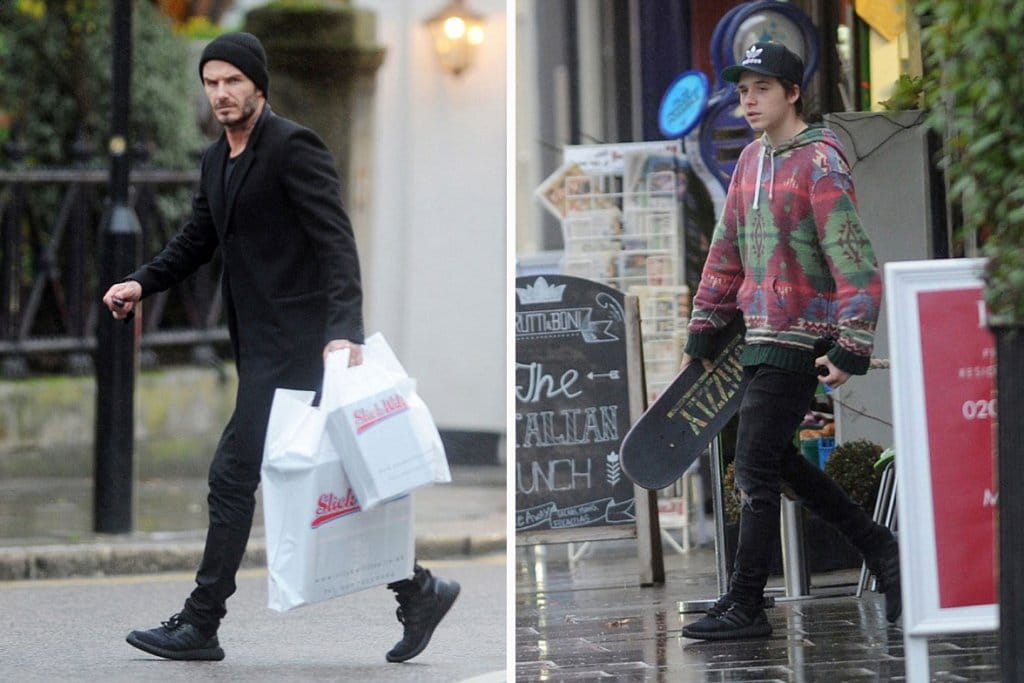 14. Tyga
During happier times when Tyga was deep in the Kardashian-Jenner mix, he was able to sit in the frow (fashion speak for front + row) at the Yeezy Season 4 runway show alongside Kylie Jenner. But you can't be front and center at a Yeezy catwalk event without sporting the brand. While watching the presentation, the rapper was decked out in a pair of $448 outdoorsy Yeezy boots.