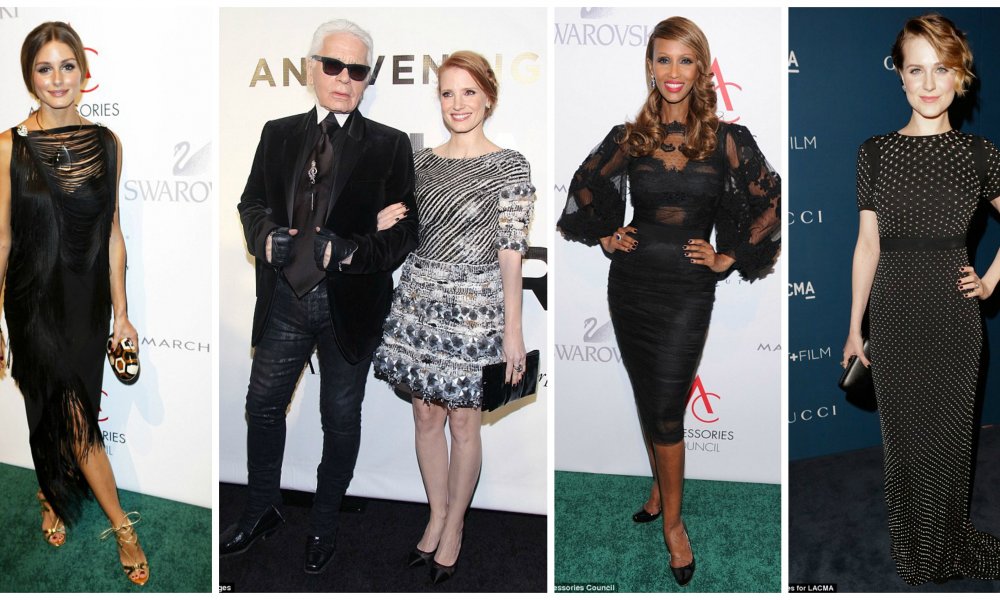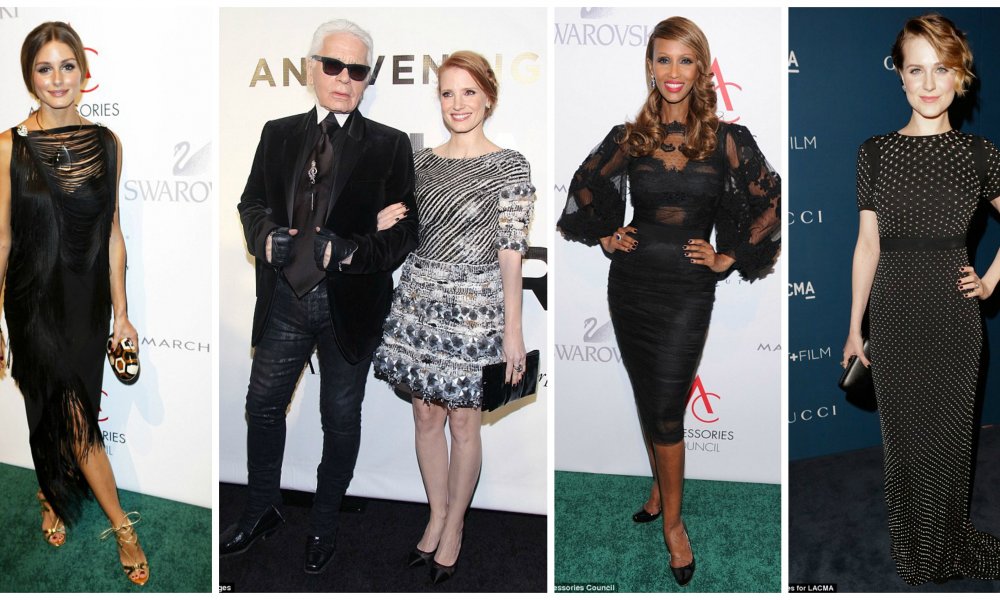 The best part about watching a Hollywood event is seeing what luxury gown your favorite celeb will wear. The talented creative directors behind these brands have enough style knowledge to know which colors, cuts, and silhouettes will land an A-lister on the best-dressed list. Here's a look at the top 15 fashion designers who continuously bring glamour to the red carpet.
1. Chanel
The luxury brand's collections were once known for their "mature" aesthetic, but Lagerfeld has recently shifted to creating pieces that younger generations will love, too. That's why it's no surprise to see stars such as Lagerfeld's muse Blake Lively, Willow and Jaden Smith, brand ambassador Kristen Stewart, and Emma Stone in one of his creations.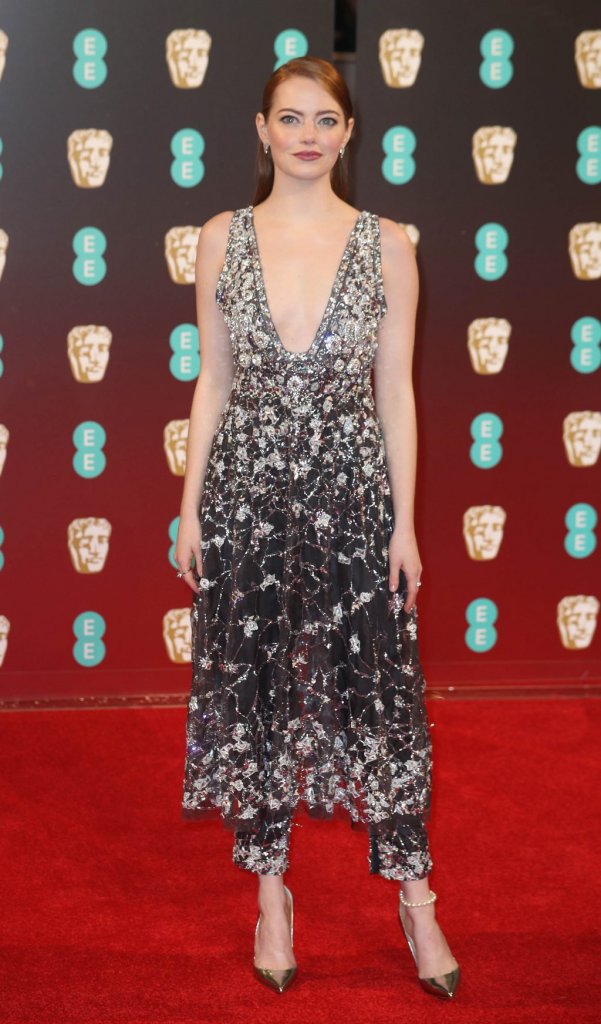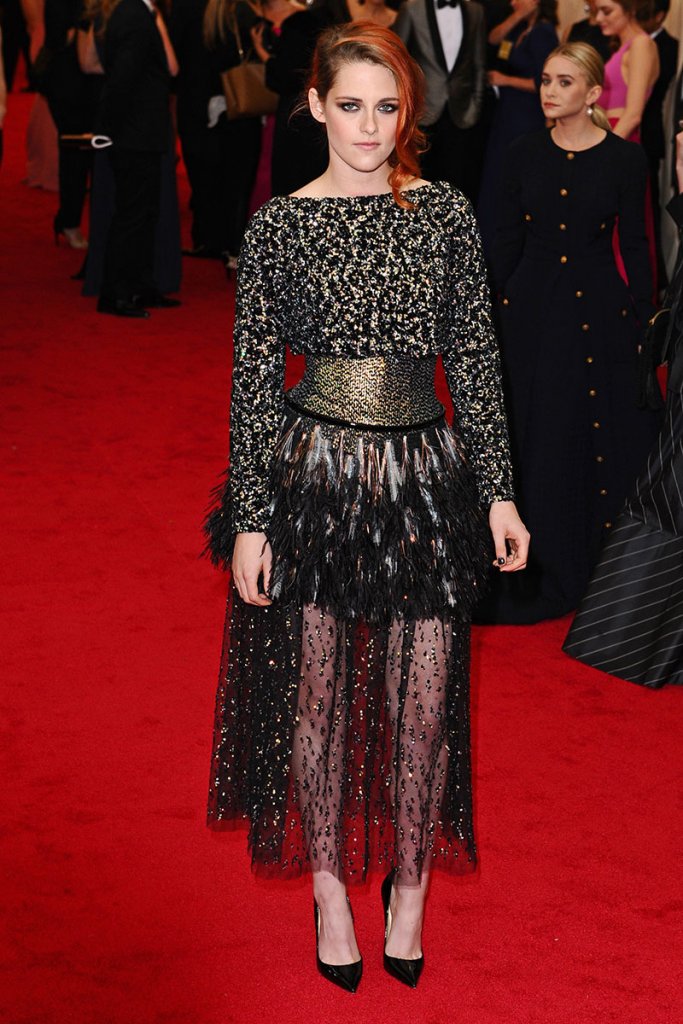 2. J. Mendel
J. Mendel is a fashion house that's rich in culture and history. Launched back in 1870, the family-owned business is now run by Gilles Mendel. Former First Lady Michelle Obama was one of the biggest fans of J. Mendel during her stay in the White House. She has spotted wearing many of the brand's beautiful pieces, including their chiffon gowns, sheath dresses, and tweed suits.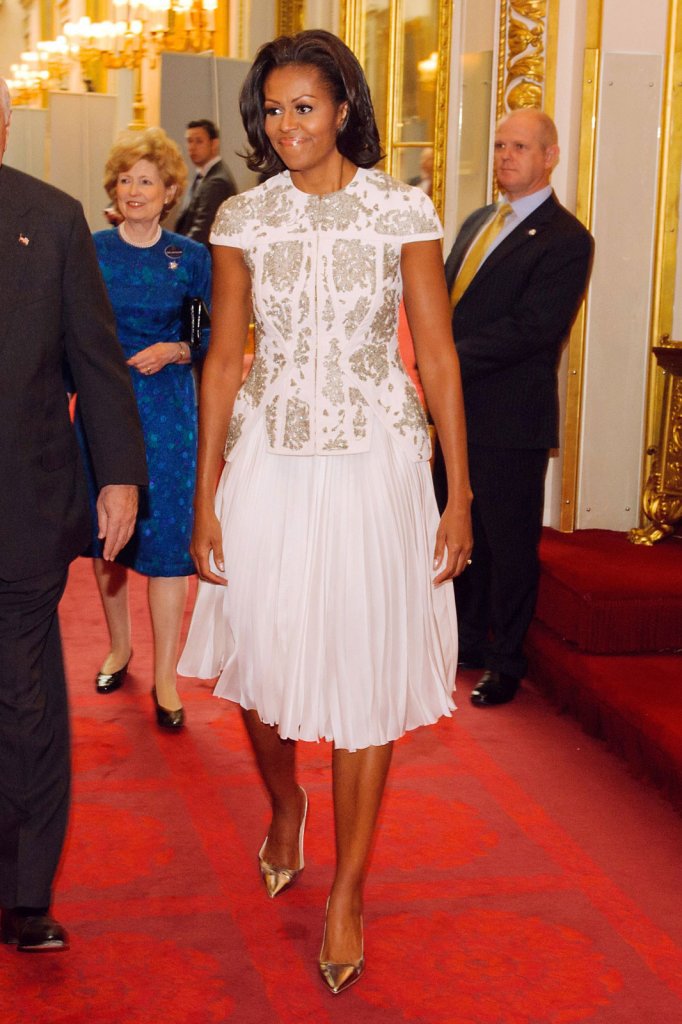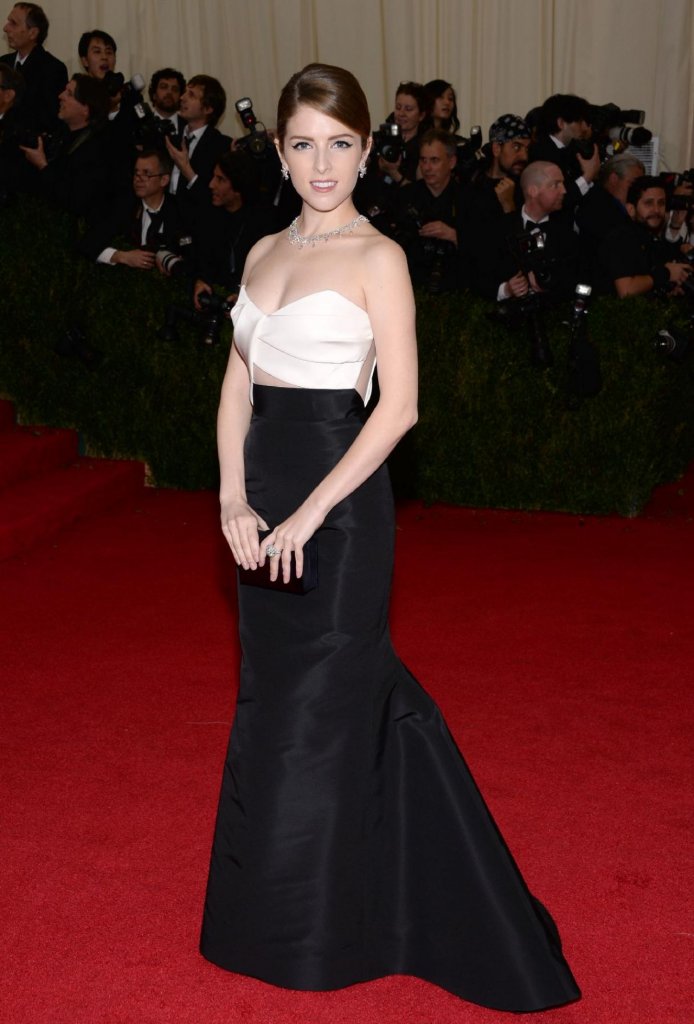 3. Christian Dior
Just like many of the other brands on our list, Dior shifted its focus to appeal to a younger demographic during Raf Simons heyday. Now that Maria Grazia Chiuri is at the helm, not much has changed. Bella Hadid has become a muse for the designer, and she can be found all over the world, from Cannes to Hollywood, wearing some of the most dazzling pieces from the brand's collections. Rihanna is another celebrity who gets first dibs on Dior pieces thanks to her appointment as the brand's ambassador.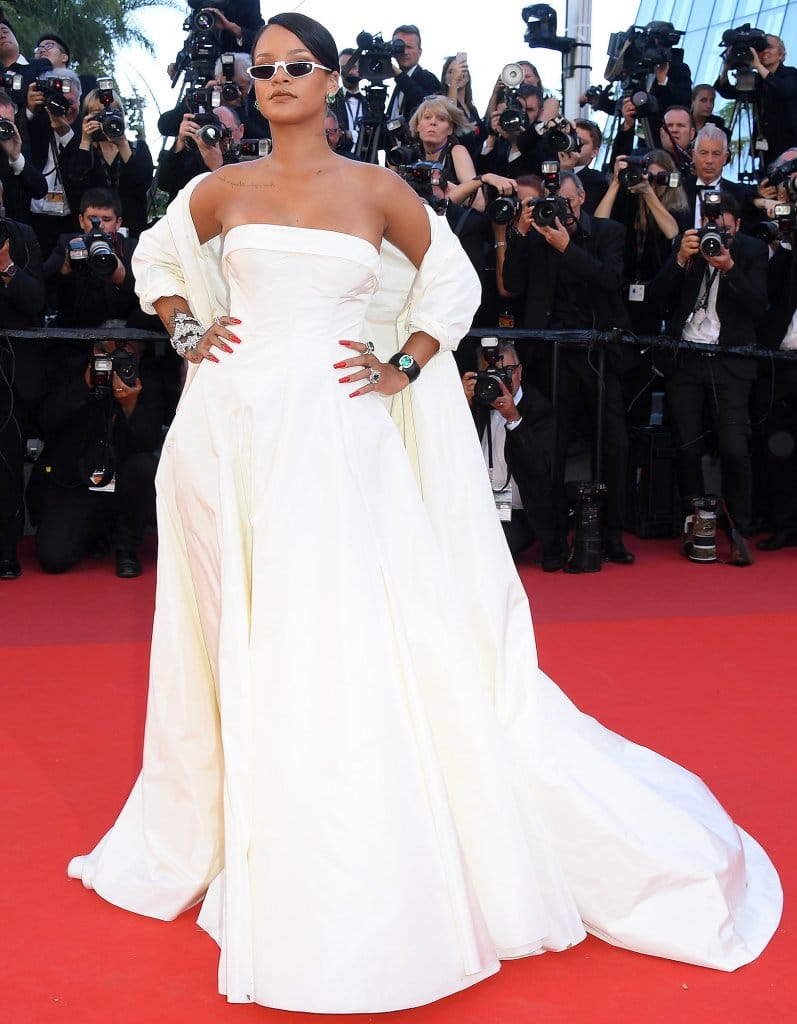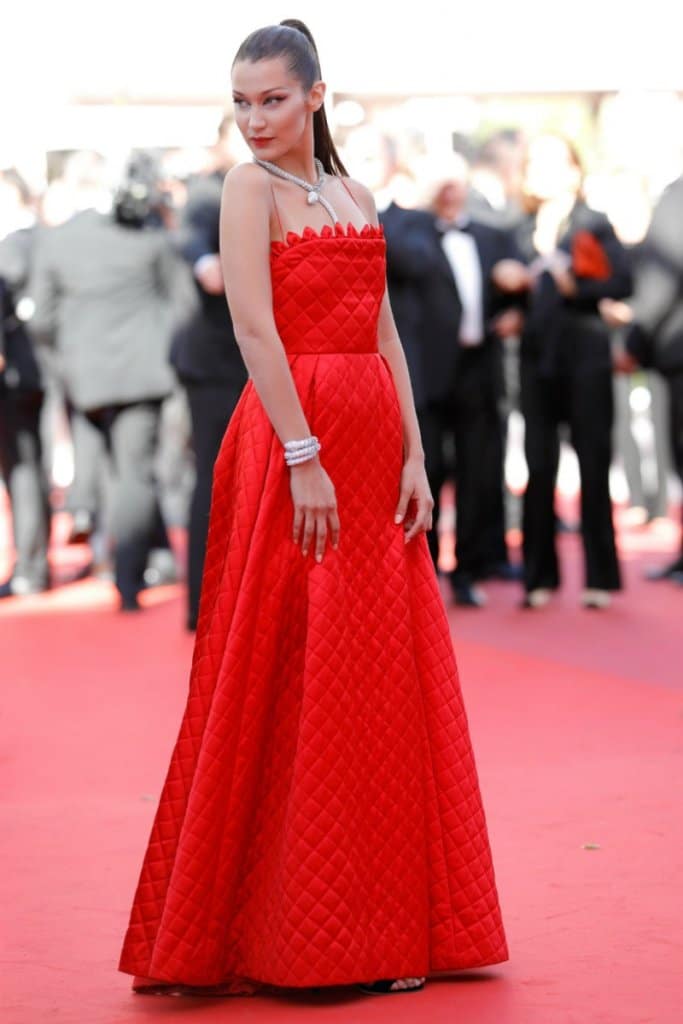 4. Giambattista Valli
Whimsical, ethereal, and feminine are just a few of the terms that could be used to describe the pieces designed by Giambattista Valli. There's a reason why celebrities, such as Emma Stone, Jennifer Lopez, and Amal Clooney, are in love with this fashion house. The designer's gowns are always red carpet-worthy, like the tiered princess gown Rihanna wore to the Grammy's that stopped everyone in their tracks.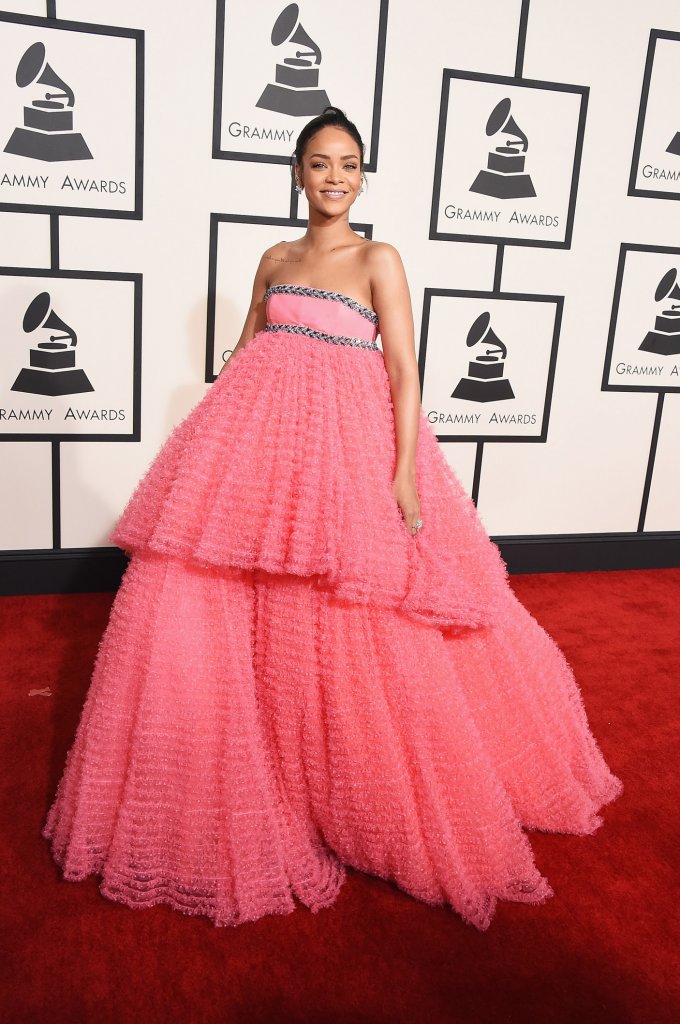 5. Alexander McQueen
After Alexander McQueen's untimely passing in 2010, the McQueen fashion house was left in the hands of Sarah Burton. If anyone was concerned that she wouldn't be able to maintain McQueen's legacy and vision, they were wrong. Burton picked up right where he left off with a series of avant-garde and eccentric pieces that some may consider dark and moody. To the brand's aficionados, McQueen gowns, like the number actress Sarah Jessica Parker dazzled us in, are definitely designed with fashion risk takers in mind.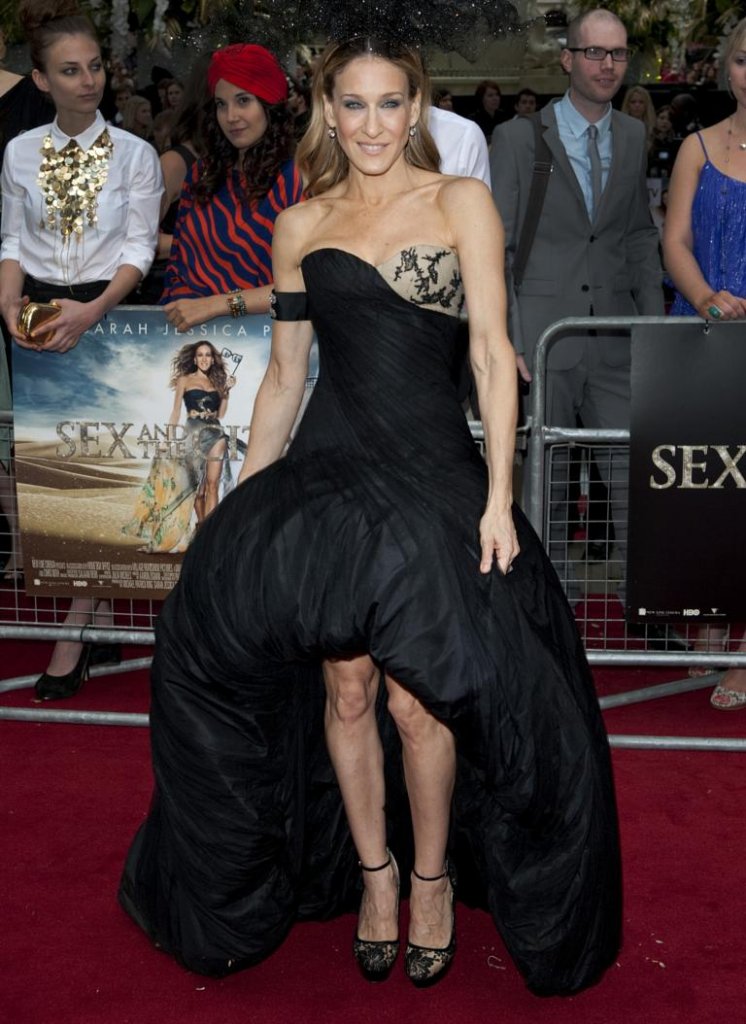 6. Elie Saab
You may not recognize his face, but you can always spot an Elie Saab gown from a mile away. The Lebanese designer is all about embellished chiffon with crystal accents, plunging necklines, and glorious trains that take everyone's breath away. Some of his favorite celebrities to dress include Jennifer Lopez, Reese Witherspoon, Rachel McAdams, and Kendall Jenner.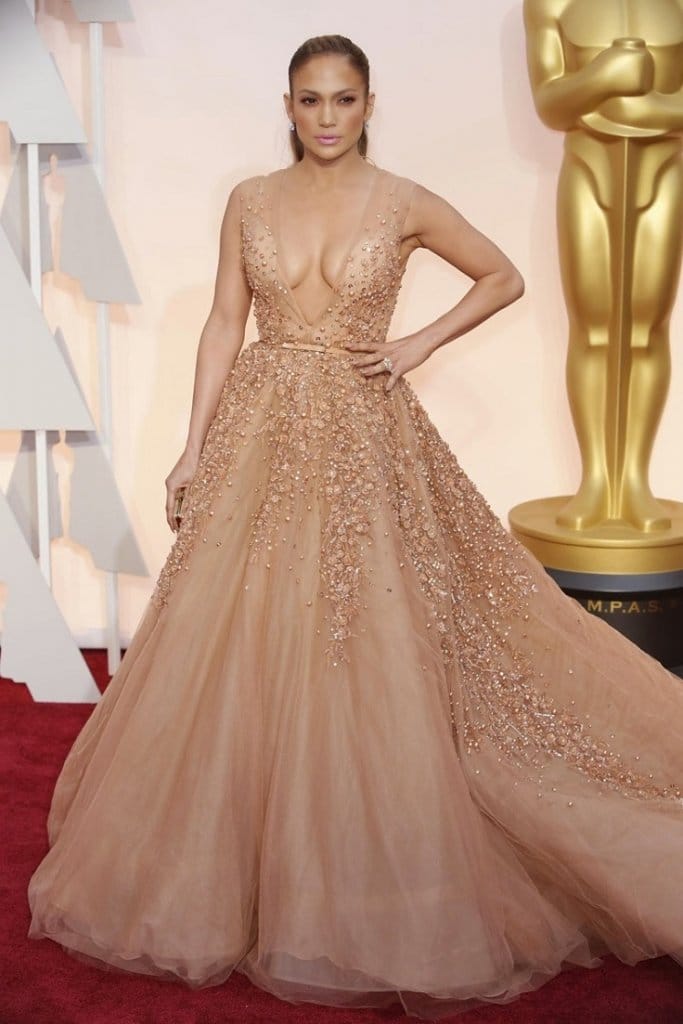 7. Giorgio Armani
When you think of sleek and elegant styles that are timeless and iconic, you probably instantly think of Giorgio Armani. The Italian brand hasn't steered itself too far away from the intricate and luxurious evening wear designs its known for. At any given event, you're bound to see at least a handful of Hollywood royalty in the brand's dresses.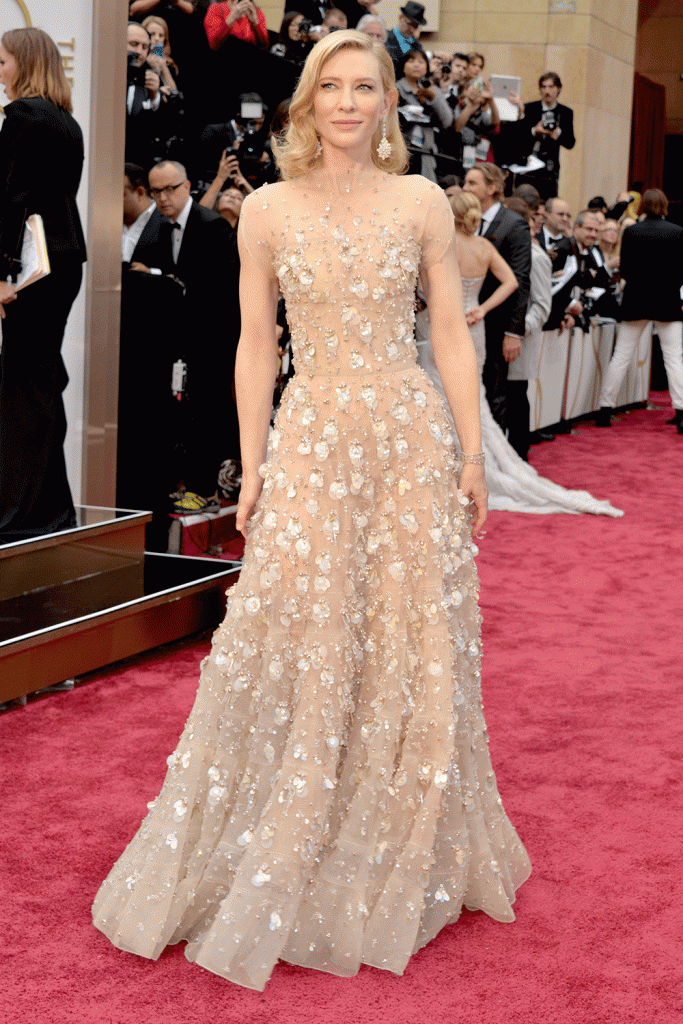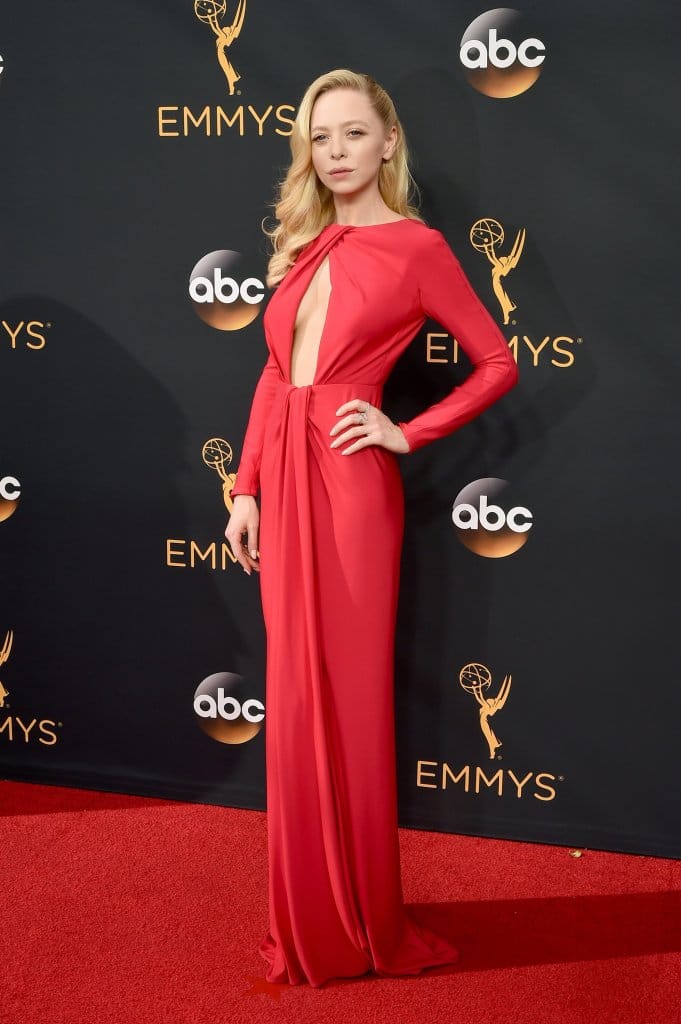 8. Burberry
Burberry may be synonymous with its check print handbags and its iconic trench coat. But designer Christopher Bailey has turned the brand into one of the go-to labels for red carpet gowns since his appointment back in 2001. In 2016, the British brand turned heads when it provided Adele with a series of gorgeous gowns for her 25 world tour.
In the upcoming years, don't be surprised if you see more and more celebs on the red carpet in head to toe Burberry. Some stars have already been repping the brand for many seasons, including fellow Brit Sienna Miller and supermodel-turned-actress Cara Delevingne.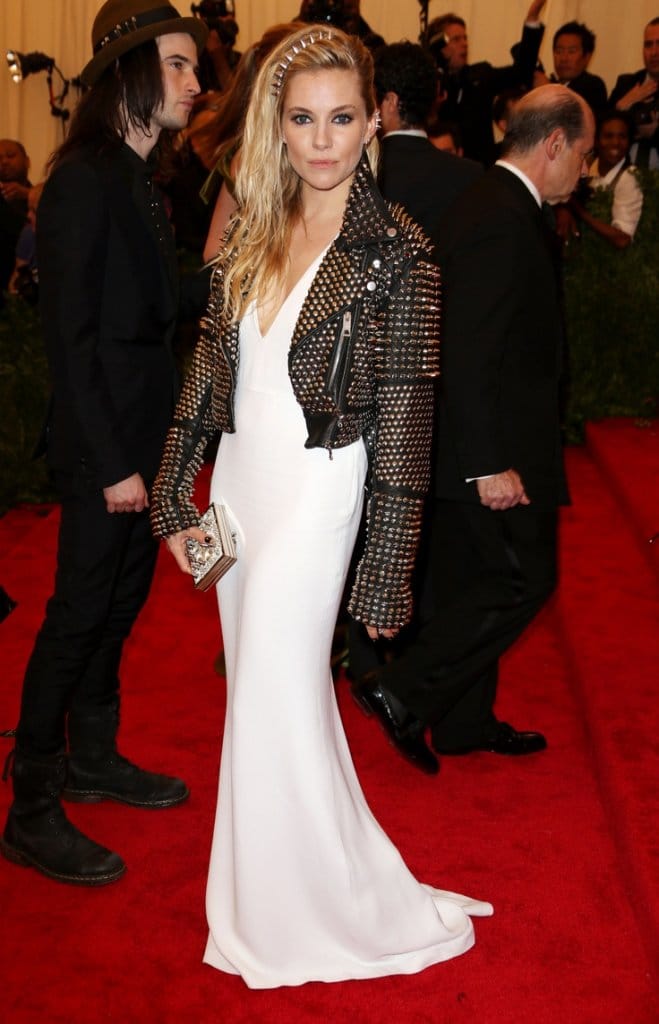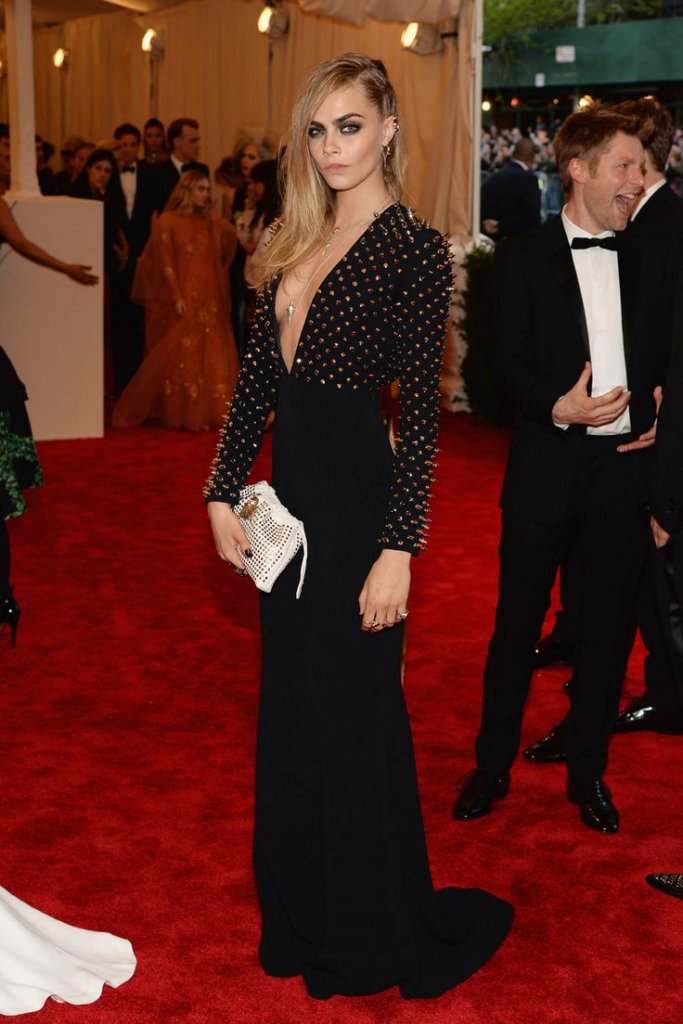 9. Gucci
After the shake up in the creative director position that ousted Frida Giannini and CEO Patrizio di Marco, Alessandro Michele was thrust into the head position with very little notice, and he has been killing the runway ever since. Long gone are the days when all the brand's fabrics were covered in its insignia. These days, Gucci is all about florals, silks, gender neutral pussy bows and those questionable fur-lined loafers that fashion's elitists just can't seem to get enough of. As for Michele's red carpet looks, both men and women flock to his pieces, including Kate Hudson, Ben Affleck, Georgia May Jagger, and Florence Welch.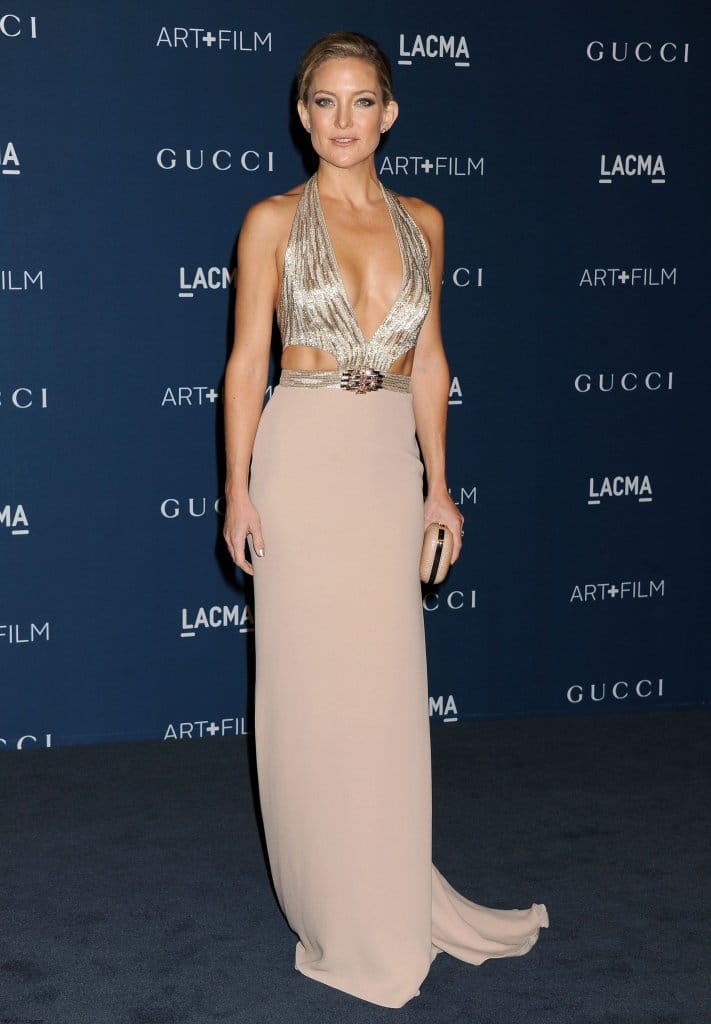 10. Louis Vuitton
It was a sad day in the fashion world when Marc Jacobs announced he would be leaving his position as the head designer at Louis Vuitton. But fashionistas didn't realize there was something better in store, and his name was Nicolas Ghesquière. The French designer tapped Alicia Vikander to become the face of the brand, and she has been sporting some of the designer's most prized pieces everywhere she goes.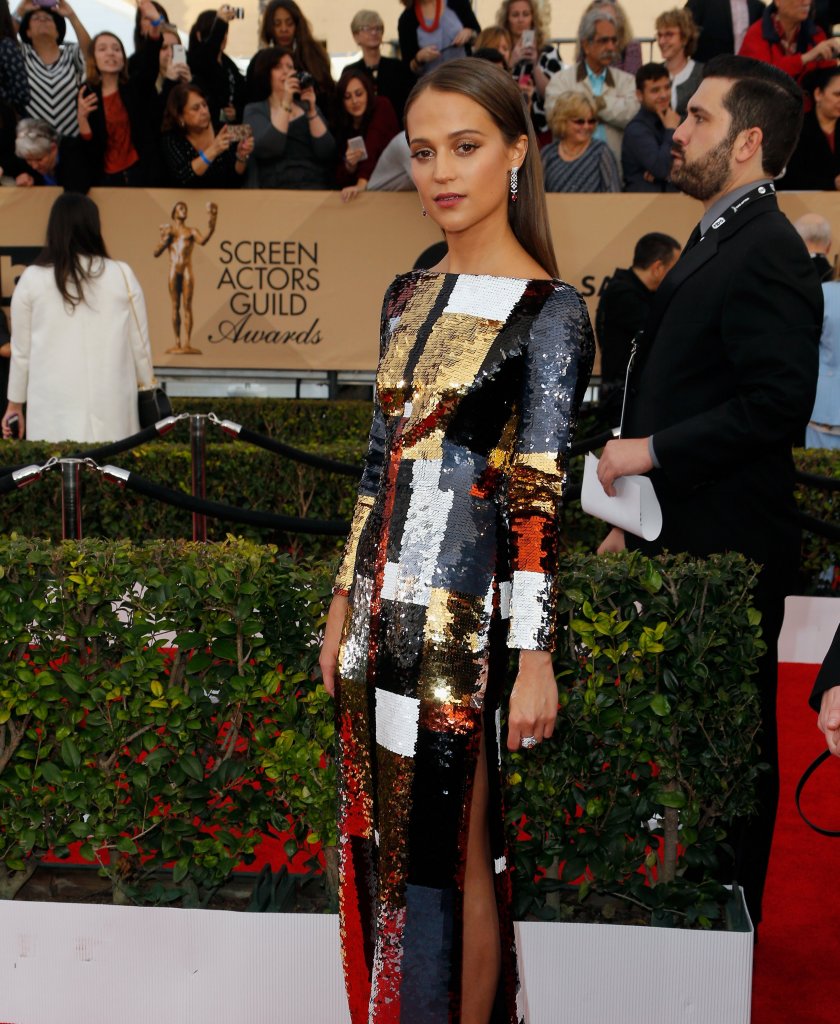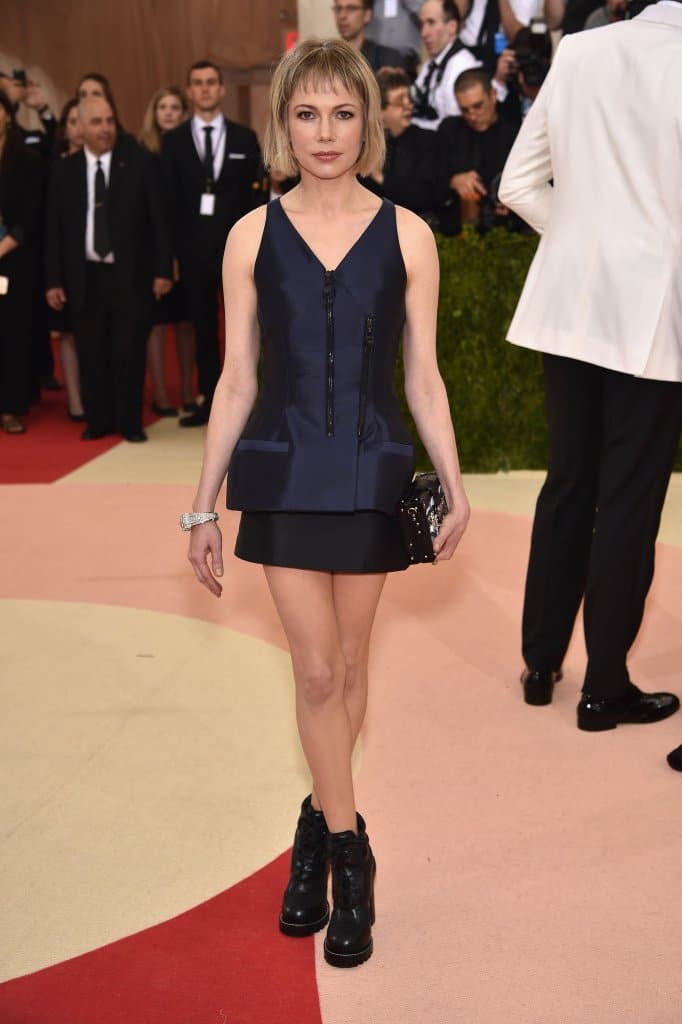 11. Balenciaga
Alexander Wang made Balenciaga the must-have label for the young crowd in the entertainment industry. Following his departure, Demna Gvasalia stepped in and put his special touch on the brand's collection. With a penchant for all things hip, Balenciaga's luxury-meets-street style approach is favored among Hollywood's fashionistas, like Gisele Bundchen and Zoe Kravitz.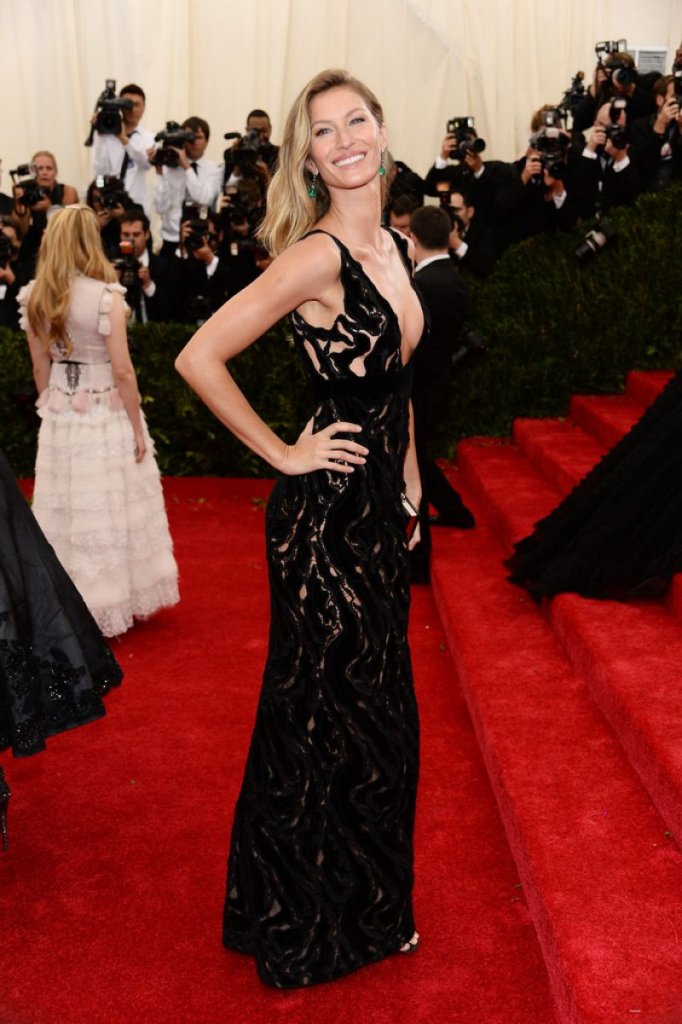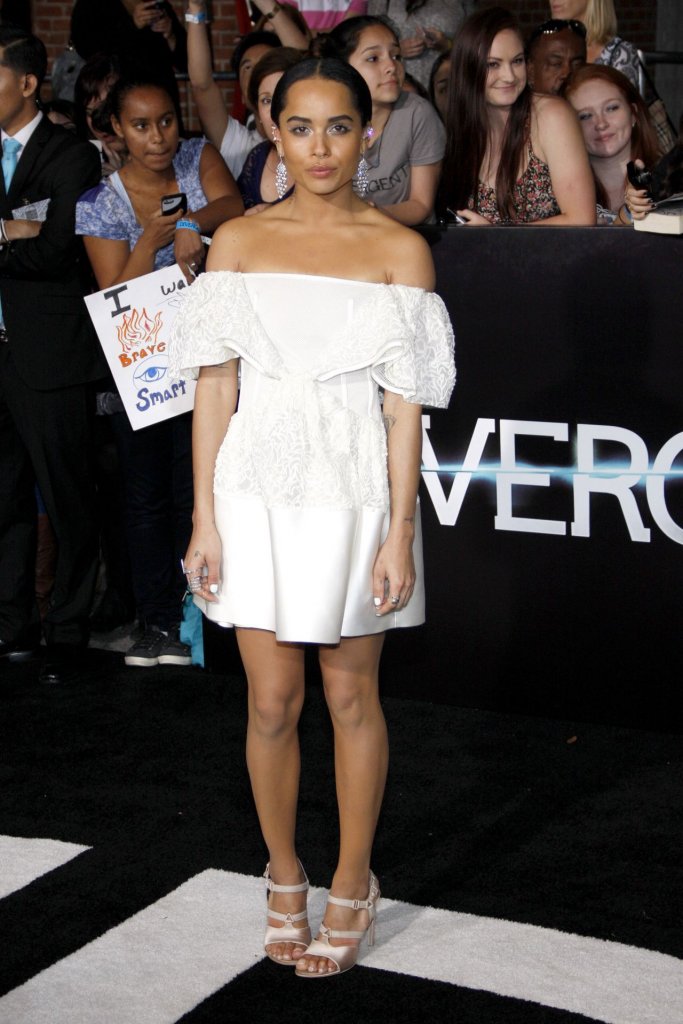 12. Tom Ford
When your name's Tom Ford, you not only rub elbows with all the big names in Hollywood, but they're all dying to wear your clothes on the red carpet, too. Ford has been proven to be very picky about who he dresses, and he most recently shunned First Lady Melania Trump on live television. Those who've been lucky enough to slip into one of his red carpet designs include Gwyneth Paltrow, Rita Ora, Karlie Kloss, and Amy Adams,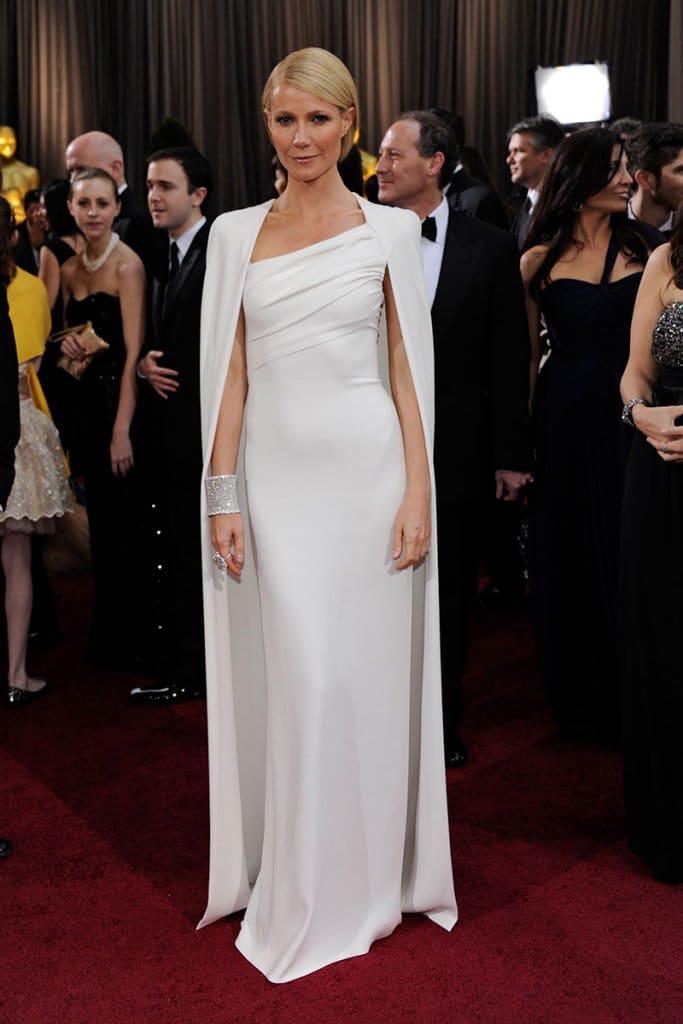 13. Michael Kors
Michael Kors' brand may have been built on his contemporary, mid-priced handbag collection; but the designer also wants to prove his gowns are ready for their close-up on the red carpet-worthy, as well. Many celebrities have worn his designs to industry events, including Kate Hudson, Rosie Huntington-Whiteley, and Emily Blunt.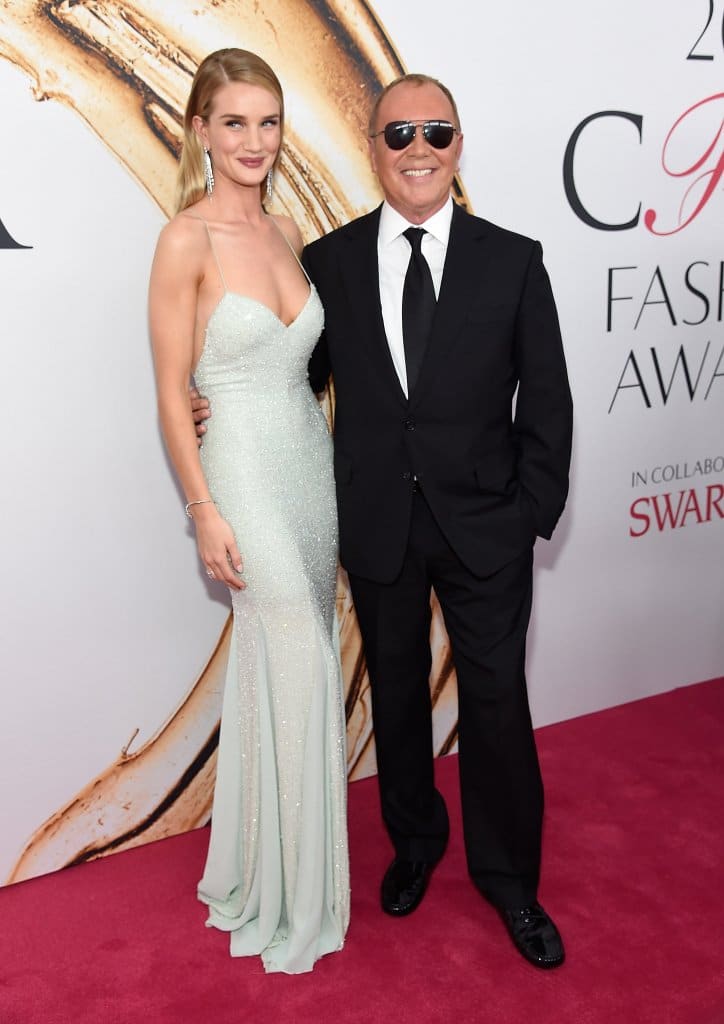 14. Brandon Maxwell
When your best friend is Lady Gaga, you have a muse who's a blank slate that you can dress up (or down) to your liking. Brandon Maxwell propelled his career as Gaga's personal stylist into an eponymous fashion house of his own. Gaga still wears many of his designs, of course, and the rest of the world is catching on, too. Even though the singer is known for her wild and eccentric looks, Maxwell's collections are rather tame, monochromatic, and full of timeless silhouettes.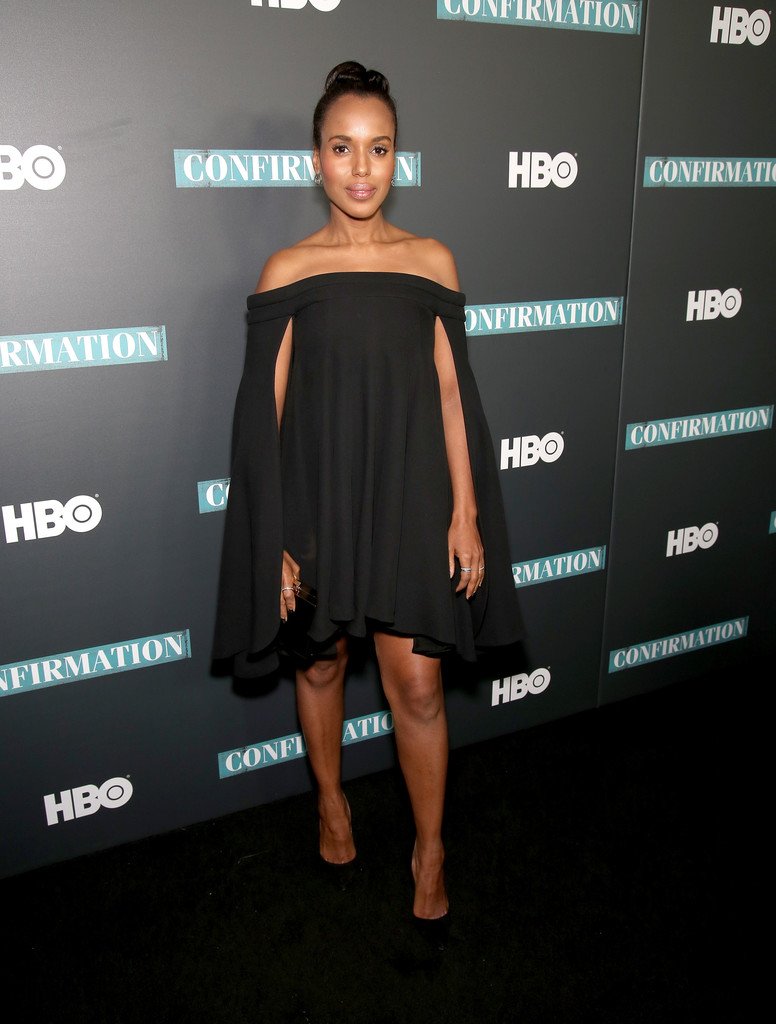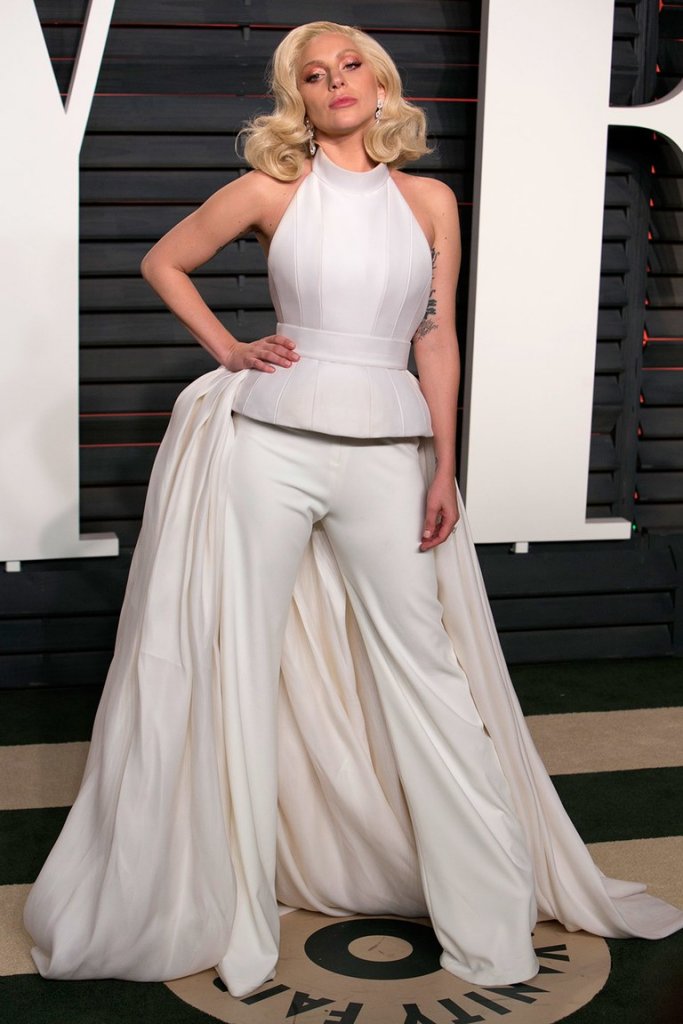 15. Marc Jacobs
For celebrities who want to live on the edge, all they have to do is call up Marc Jacobs for a head turning red carpet gown. The American designer hasn't always been known for creating show-stopping pieces, but that has changed in recent years. Kristen Wiig and Rita Ora are two entertainers who have turned the red carpet into their own personal fashion catwalk after donning one of the designer's pieces.