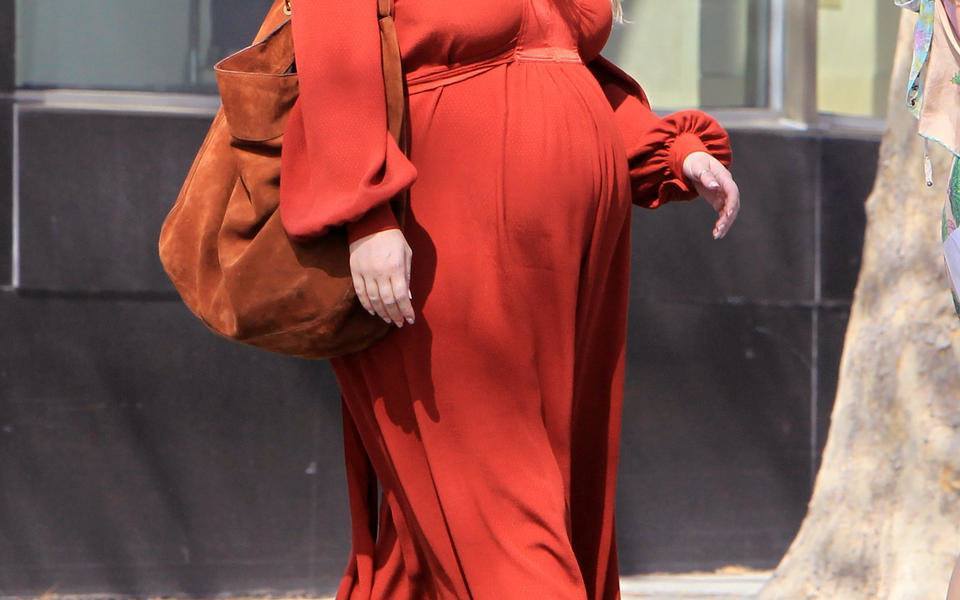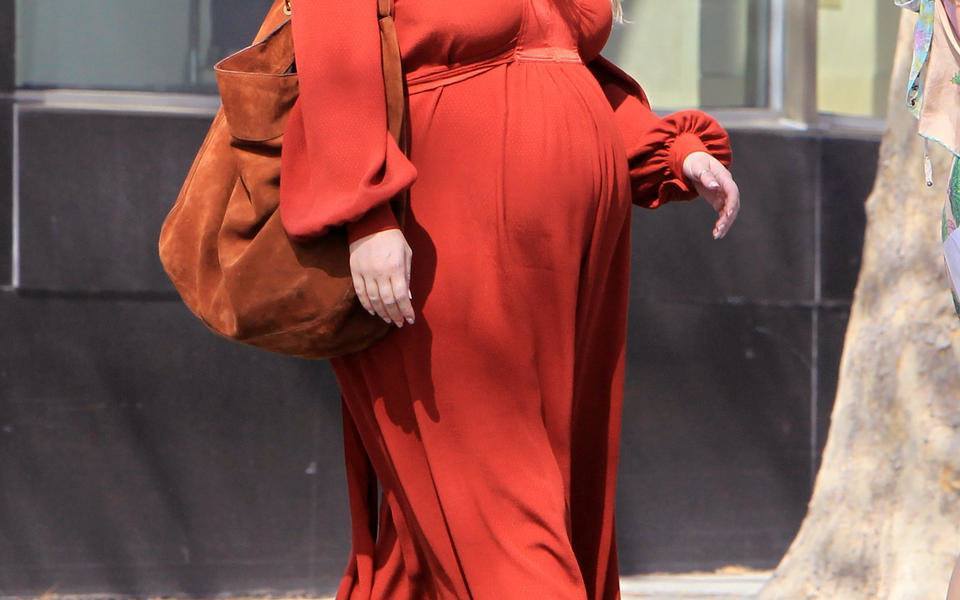 Who says you have to sacrifice style while you're with child? At least none of these celebrity mothers believe so. Here are eleven celebs pregnant in heels. Surprisingly a growing baby bump doesn't stop these stars from rocking sky high stilettos.
1. Alessandra Ambrosio
The Victoria's Secret model struck a pose showcasing her baby bump in a pair of bright blue high heels that matched her printed mini-dress. The Brazilian beauty was even able to balance on one stiletto. She's definitely got pregnancy sex appeal.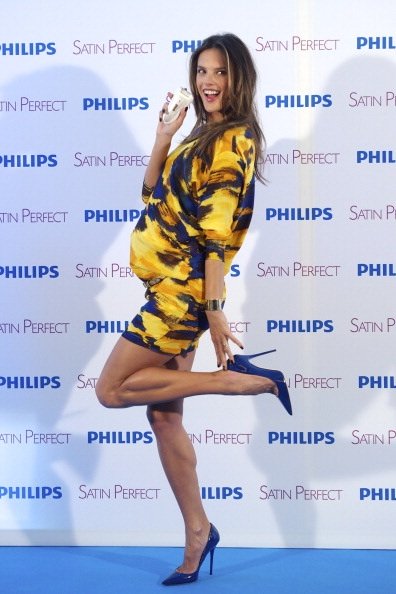 2. Kim Kardashian
Kim is surely the "Queen of Pregnancy Fashion" and she definitely knows how to suffer in style. Here's the heavily pregnant reality star wearing very uncomfortable looking heels just one month before giving birth to her daughter North. The star's feet look swollen and cramped in this look. Kim promised she'd be wearing more flats this time around with baby number two because she did say heels, although trendy, hurt her back.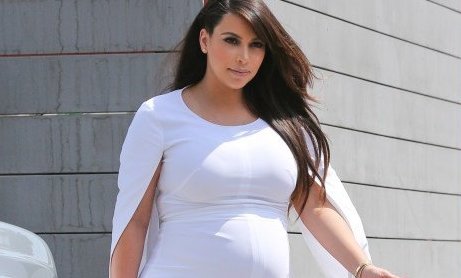 3. Jessica Alba
Jessica Alba nearly cracked her ankle walking to her car in this bohemian look. The actress who was nearly eight months pregnant with her daughter Haven in this photo, rocked a floral dress with four inch beige heels. We're just glad Alba was able to steady herself. She proves that celebs pregnant in heels might not be worthwhile fashion statement after all.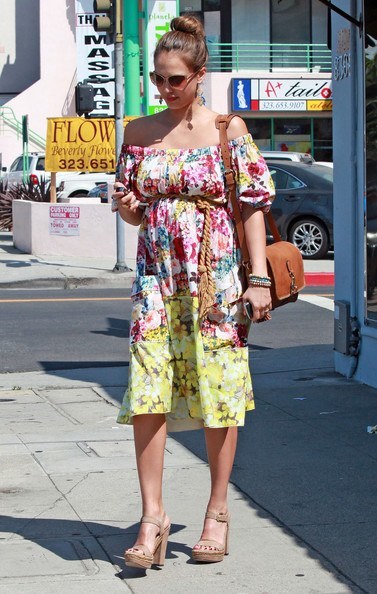 4. Beyonce
Here's what it looks like to be six months pregnant when you're "Queen B." The pop diva rocked $2,000 color-blocked heels while strutting around NYC with her growing baby bump in October 2011. Beyonce welcomed daughter Blue Ivy just three months later, on January 7, 2012.
5. Vanessa Lachey
The former fashion model and TRL host is now a mother of two with husband Nick Lachey, but that doesn't stop her from rocking high heels. Here's Lachey at Take a Load Off Laundry Lounge in N.Y.C. wearing a little black dress and three-inch Gucci heels. At the time of this photo, Lachey was five months pregnant with her first son Camden, born in September 2013.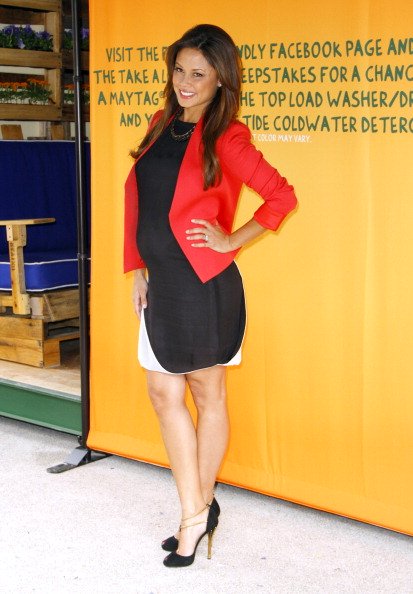 6. Jessica Simpson
A very pregnant Jessica Simpson stepped out in sky high red heels while shopping in NYC. Simpson received a lot of heat for gaining so much weight during her pregnancies so we believe that the petite singer was just trying to remain trendy and sleek in this look. However, doctors advise heels no higher than two inches while pregnant and we think Jess over did it a bit here.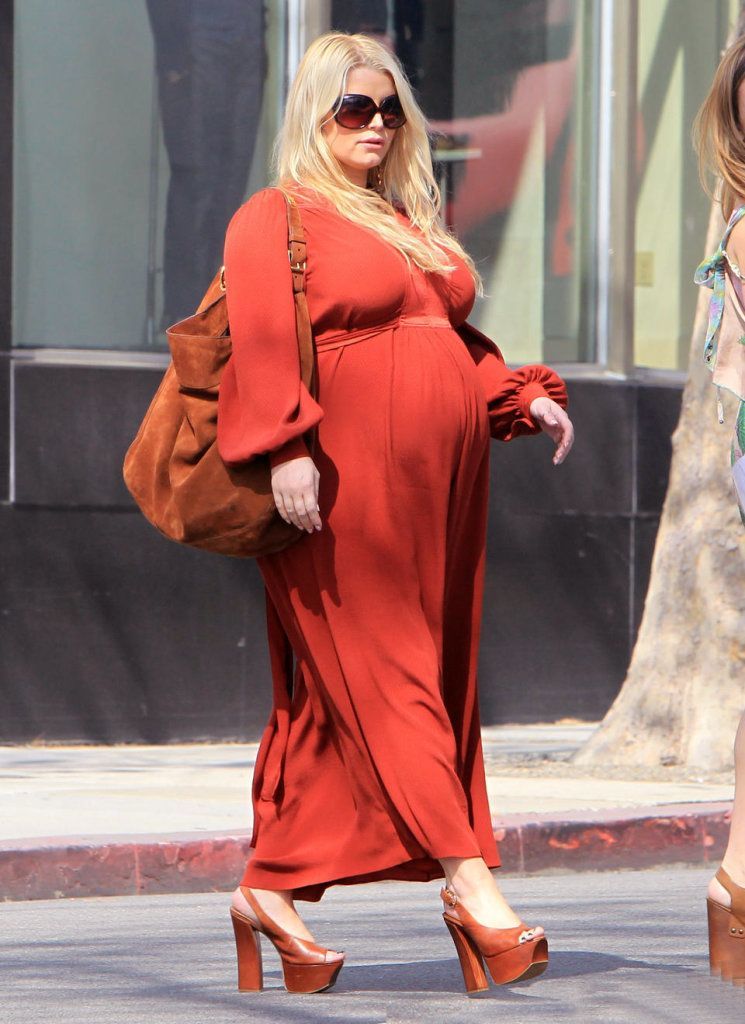 7. Kate Hudson
Hudson surely didn't sacrifice style while she was pregnant. Back in May 2011, the Good People star was a leggy expectant mom in Louboutins on her way to Jimmy Kimmel Live. In this photo, Hudson had recently become engaged to partner Matt Bellamy and was expecting her son in less than two months, making her nearly eight months preggers. Look at those stilettos!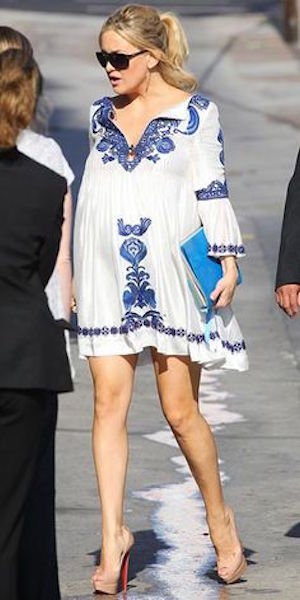 8. Victoria Beckham
There's no doubt about it, the former Spice Girl turned fashion mogul is fierce. Here's the mom-to-be in sky-high Louboutins as she attends the Royal Wedding with husband David. Here, Posh was nearly eight months pregnant with daughter Harper and those heels must be nearly eight inches.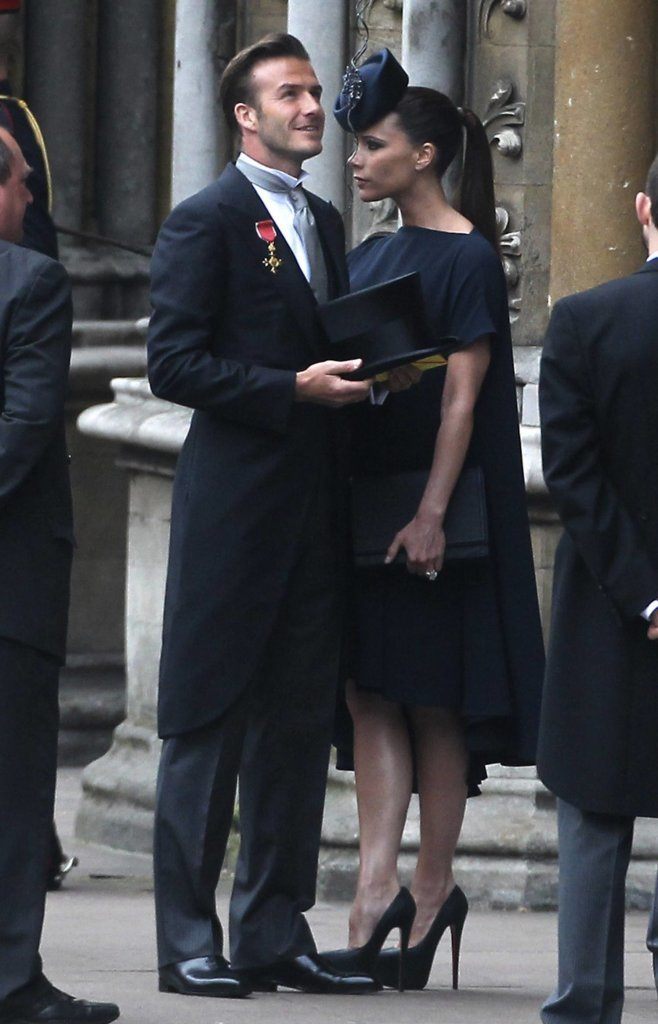 9. Blake Lively
Expectant mothers everywhere should take a page out of Blake Lively's book. Here's the former Gossip Girl star looking sleek and stylish in an all black ensemble while shopping in New York City. Lively says she feels happiest in heels, "I feel good when I hear high heels. I become more sexy, more attractive." We think she looks fabulous as long as she's comfortable.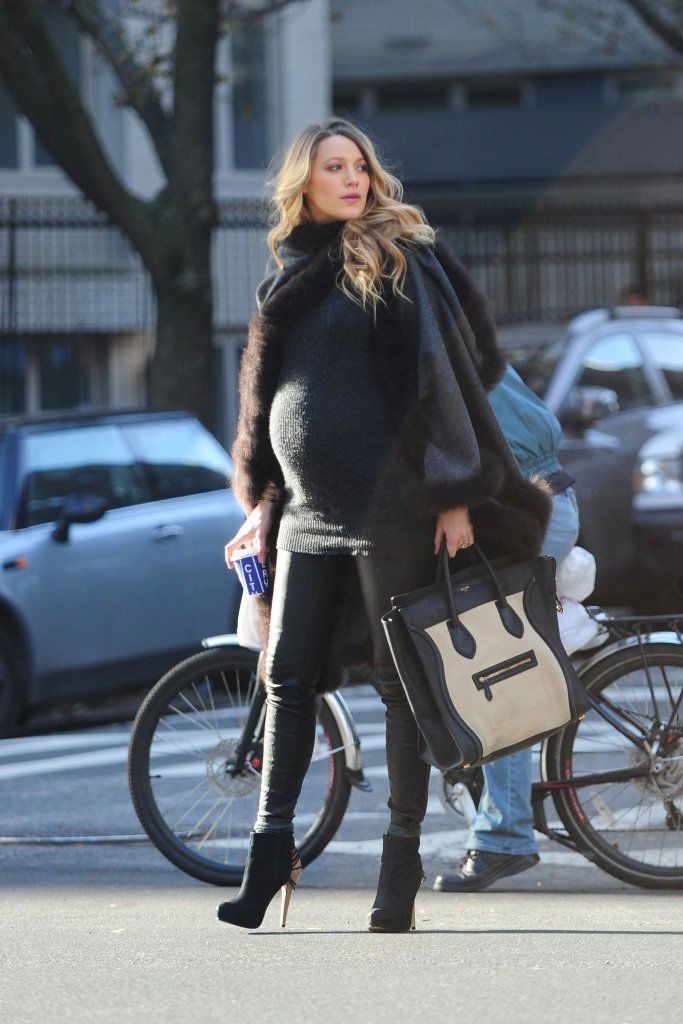 10. Ciara
Here, the "Dance Like We're Making Love" singer was pregnant with her first child, Future Zahir Wilburn, with whom she had with rapper Future. Ciara was definitely glowing in a beige tweed dress and black strappy heels. Who would know that she's nearly seven months pregnant in this photo?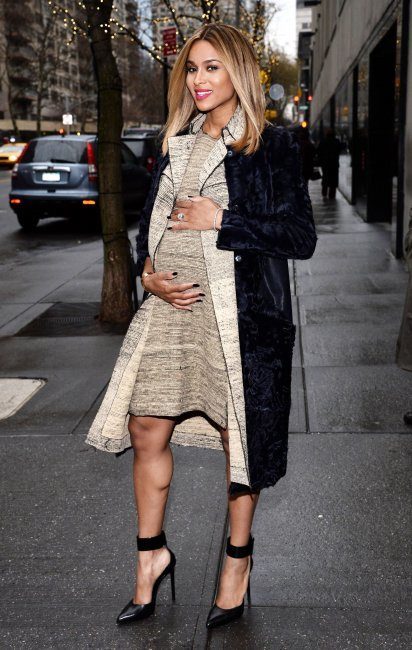 11. Hilary Duff
Duff flaunts her growing baby bump in sky high blue heels. The pop star was glowing while being interviewed by Mario Lopez for Extra, back in October 2011. Duff gave birth to son Luca in March 2012, making her merely four and a half months pregnant in this photo.