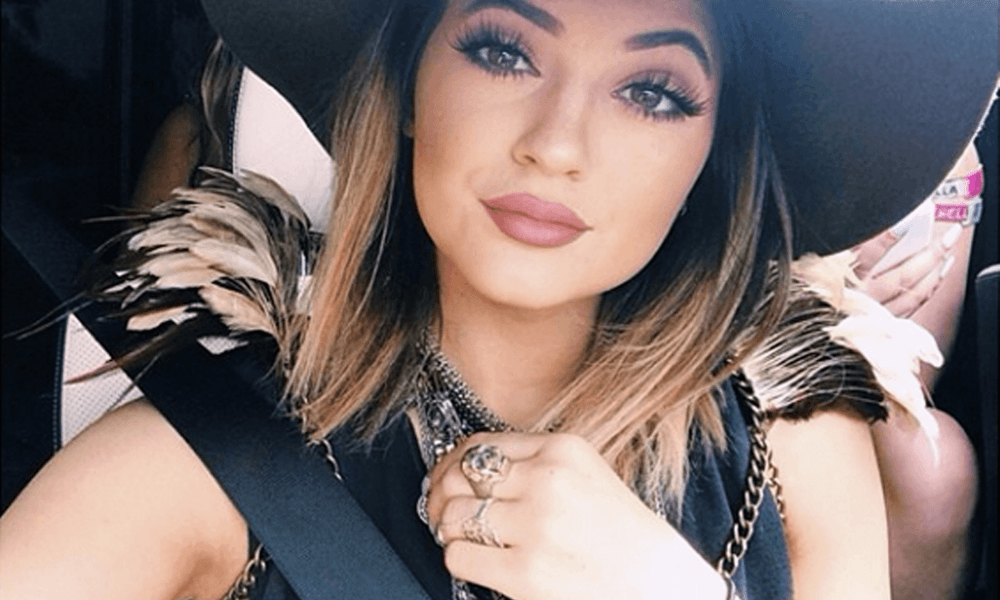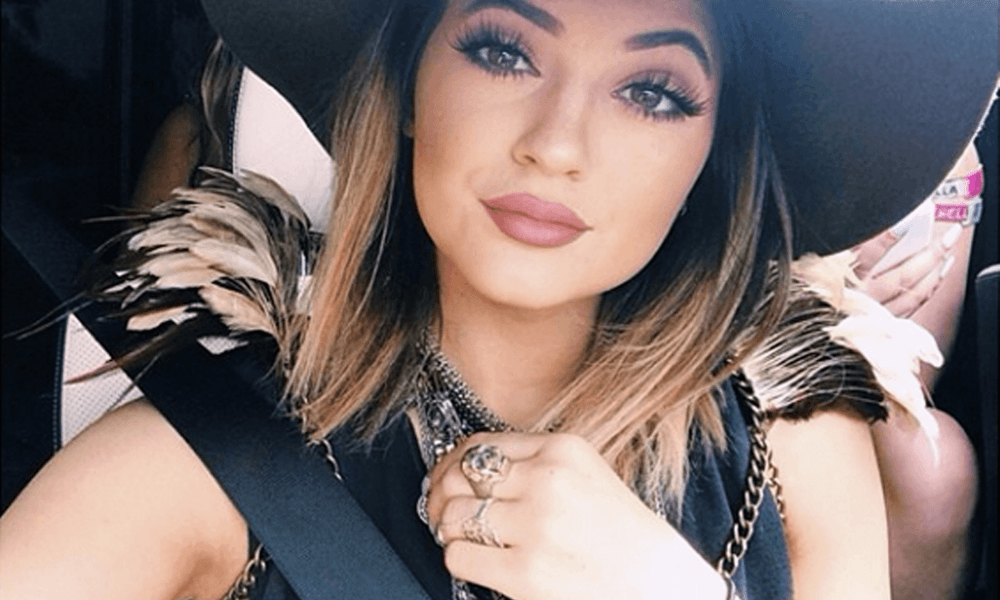 Kylie Jenner just turned 18, and although that means she's reached adulthood, the reality star has been dressing maturely for years. These are the hottest Kylie Jenner pics from head to toe. The fashion-forward teen loves to take risks with her style and we might argue that she's the trendiest of the Kardashian/Jenner clan. Would you agree?
1. Blue Hair, Don't Care
The youngest sibling of the Kardashian-Jenner clan is known to experiment with her hair – its length, color, and style. Here's Kylie rocking an ombre bob with jet black roots and teal tips. She recently released her own line of colored hair extensions, Kylie Hair Kouture, so that fans can copy her look.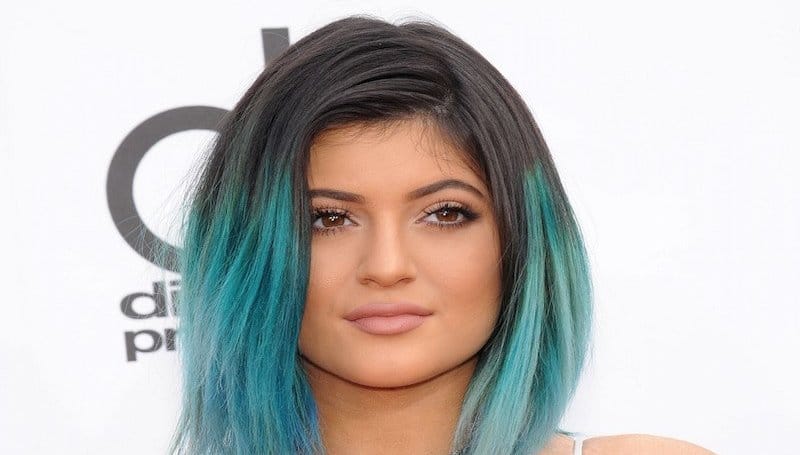 2. Sweeping Lashes
Kylie's makeup game is on fleek. Even her older sisters admit that the 18-year-old is the most creative makeup applicator in the family. Here's Kylie showing off her endless lashes and almond shaped eyes. Her eyebrows also have the perfect amount of bush and arch.
3. To Plump or Not to Plump?
Kylie Jenner faced lots of backlash from the media after everyone discovered that her plump pout was not natural, like she had originally claimed. The 18-year-old finally admitted that she had her lips injected with fillers in May 2015. Honestly, we were finding it hard to believe that those puckers were just the work of lip liner.
4. Captivating Cleavage
Kylie hails from one of the most curvaceous families in Hollywood, so it's no surprise that the 18-year-old has learned to love her assets. Here's Ky-Ky leaving little to the imagination in a low-cut biker tank.
5. Playful Plunge
Kylie wore this plunging sheer dress for the opening of candy store "Sugar Factory" in Miami. She's definitely channeling her big sister Kim with this look. Jenner admitted to using lots of duct tape to keep her assets in check. Kylie has denied reports of plastic surgery, but her chest is sure looking larger these days.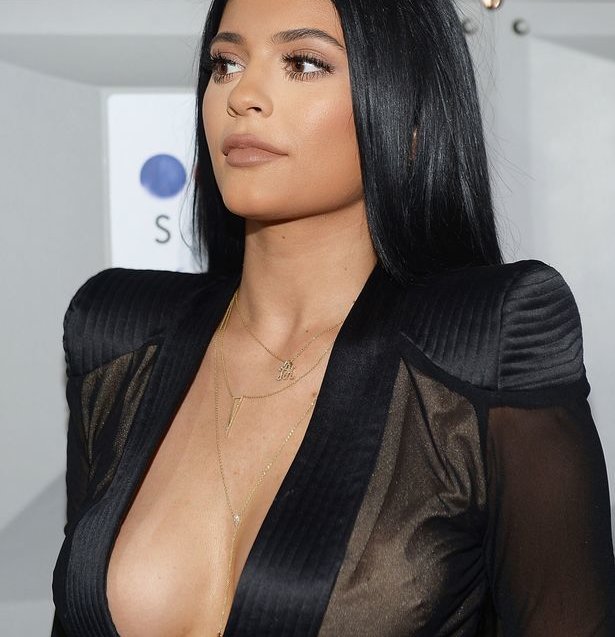 6. Toys for Tots
Jenner opted for this midriff baring look while visiting sick children at the Children's Hospital Los Angeles. The 18-year-old wore a white-crop top and ripped jeans paired with a long blue coat and cream stilettos to distribute toys to the kids last Christmas. Her body is banging, but do you think this look was a little inappropriate for the occasion?
7. All White Everything
Kylie opted for another body baring outfit while shopping in Los Angeles. Jenner stepped out in a white crop top with matching white lace-embellished jeans paired with long black mermaid waves and a nude plump pout. Kylie's street style is white hot.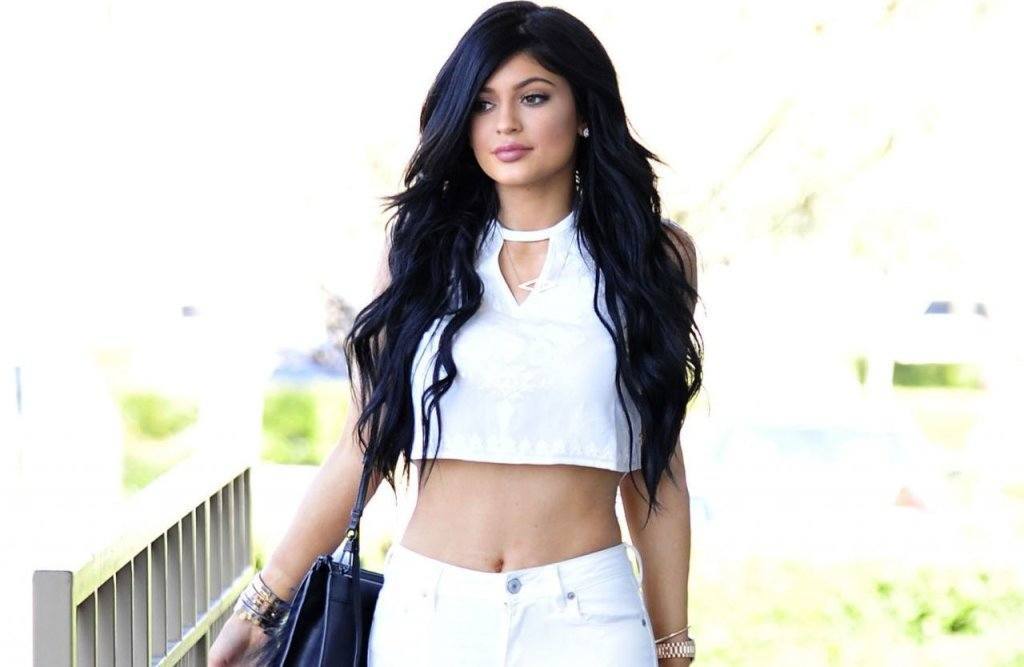 8. Coachella Style
Kylie brought some edgy, urban style to the Coachella festival this year. Jenner wore a sleeveless duster jacket, grey Timberlands, white shorts and a crop top along with her signature bright blue hair and matching nails. She's definitely becoming quite the fashion icon.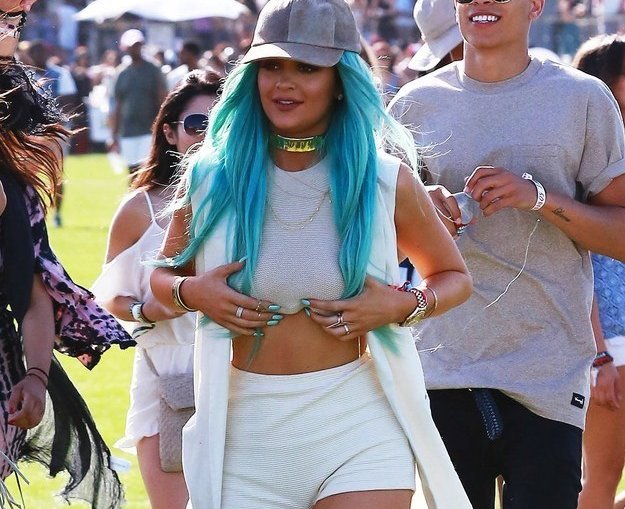 9. Daring in Denim
The reality star looked gorgeous in her all denim ensemble while shopping in West Hollywood. Kylie rocked a Jaide Ripped Denim Midi Skirt which she paired with a J. Crew denim shirt, fur Fendi bag, black swede boots and statement Stella McCartney sunglasses.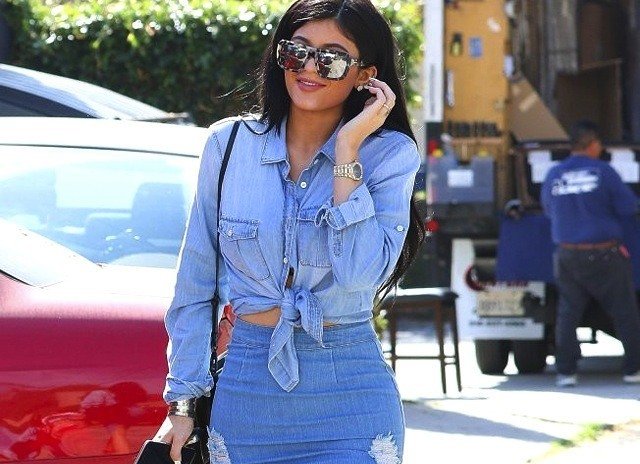 10. Just Bootiful
Photogs got a glimpse of Miss Jenner's ample assets while she was leaving the Earth Cafe in West Hollywood. Kylie opted for black leggings paired with a long-sleeve black crop top for the casual outing.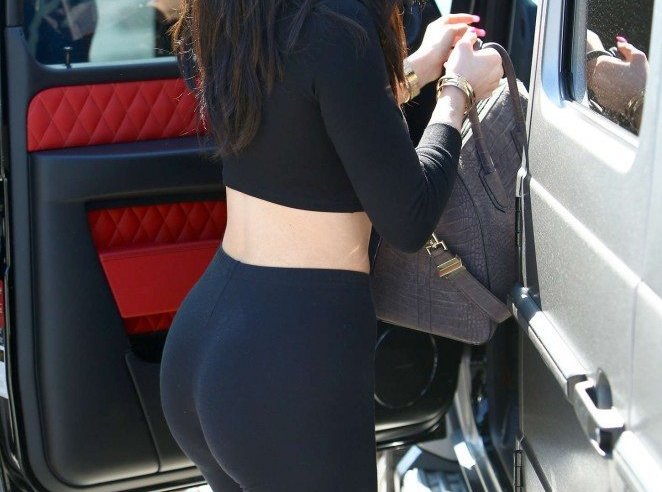 11. Lean and Leggy
Jenner showed off her toned gams during a charity kickball event. Kylie wore a vintage baseball shirt with high-waisted denim shorts and thigh-high black boots. We're not sure if this was the most practical choice for a sporting event, but Kylie's legs were the winners at this tournament.
12. Best Red Carpet Look
The fashion-forward teen wore a cut-out nude illusion Steven Khalil gown to the 2015 Grammy Awards. Many fashion critics said Kylie was the best dressed Kardashian-Jenner sister that night and we have to agree. This girl knows how to take risks.
13. All Tied Up
Kylie posed in a pair of sexy black Gianvito Rossi lace-up boots paired with a super-short skirt for her 32 million Instagram followers. If you're not already following Jenner on the social media site, this photo is probably enough motivation to do so.