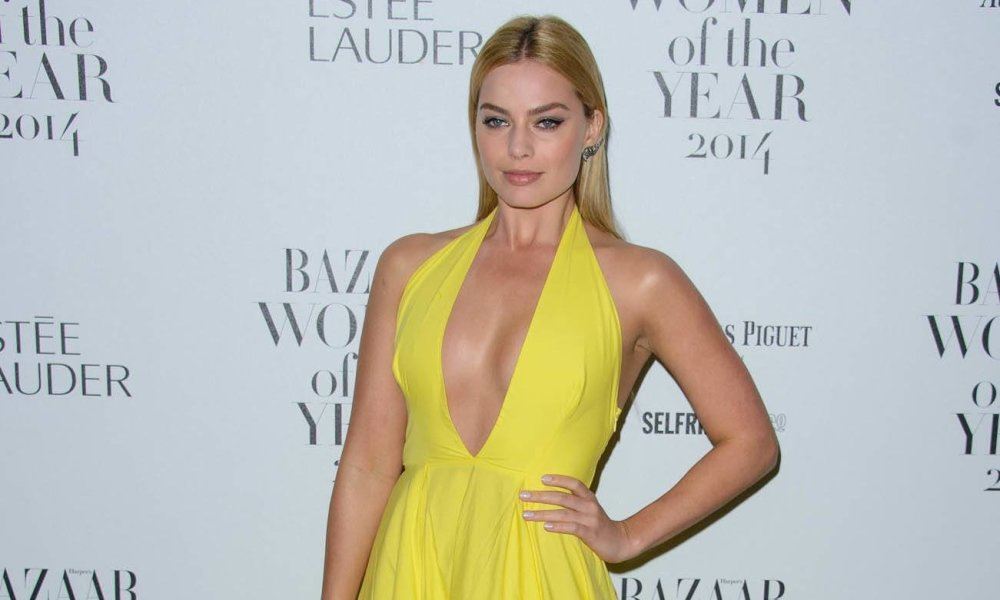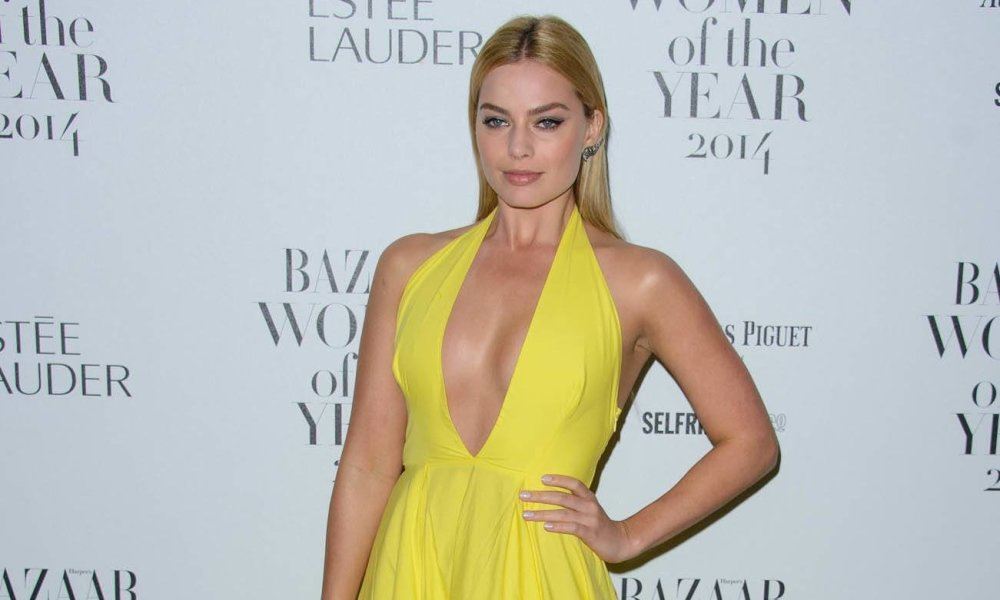 Margot Robbie is turning heads in Hollywood, but it's not just her stunning good looks that are garnering attention. The talented 25-year-old who got her start on the Australian soap opera Neighbours, became a Hollywood sex symbol and well-respected actress after she appeared as Leonardo DiCaprio's seductive wife. Here are 15 Margot Robbie pics that will make your jaw drop. See her best head to toe looks here and let us know which is your favorite below.
1. Hollywood's Newest Blonde Bombshell
The Australian actress is a rising star in Hollywood. Robbie's big break came when she starred alongside Leonardo DiCaprio in Scorsese's The Wolf of Wall Street. She gained further recognition for her role in Focus with Will Smith. In 2016, the blonde beauty will be featured in Tarzan and The Suicide Squad.
2. Margot Robbie's Sultry Baby Blues
Aside from her strong cheekbones, Robbie's best facial feature is her seductive blue-grey eyes. The actress often rocks a smokey-eye or metallic look to highlight her baby blues.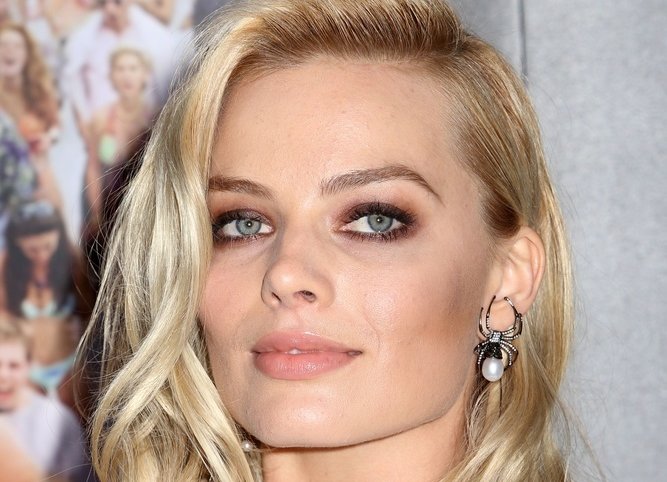 3. Chic and Nerdy
Margot Robbie says she grew up "feeling unattractive" because she was a "gangly" teenager with glasses and braces. However, we think the Australian native looks smart and chic in black frames. We're also not sure how she could have ever been unattractive.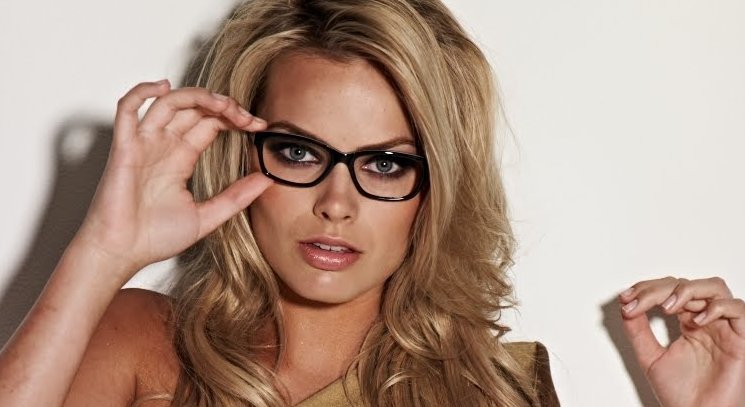 4. The Perfect Margot Pout
Margot Robbie rocked bright red lips for the 2015 Vanity Fair Oscar Party in Beverly Hills. Her ruby pout and short bob prove she's sleek and sophisticated, even if she's only 25.
5. A Stunning Smile
In 2013, Robbie showcased her pearly whites at the About Time UK Premiere held at Somerset House in London. Robbie paired her sparkling smile with a loose french braid, full-length lace frock and yellow pumps.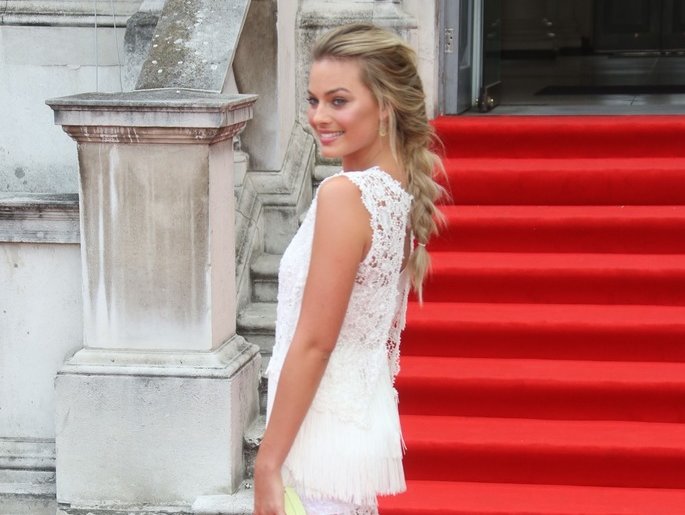 6. Margot Robbie's Racy Bikini Moment
Many viewers probably had trouble keeping "focus," when Margot Robbie stepped out in this Herve Leger halter neck bikini in the 2015 film. Robbie admits to running, cycling and practicing yoga regularly to stay in shape. The tomboy also loves to play ice hockey and surf.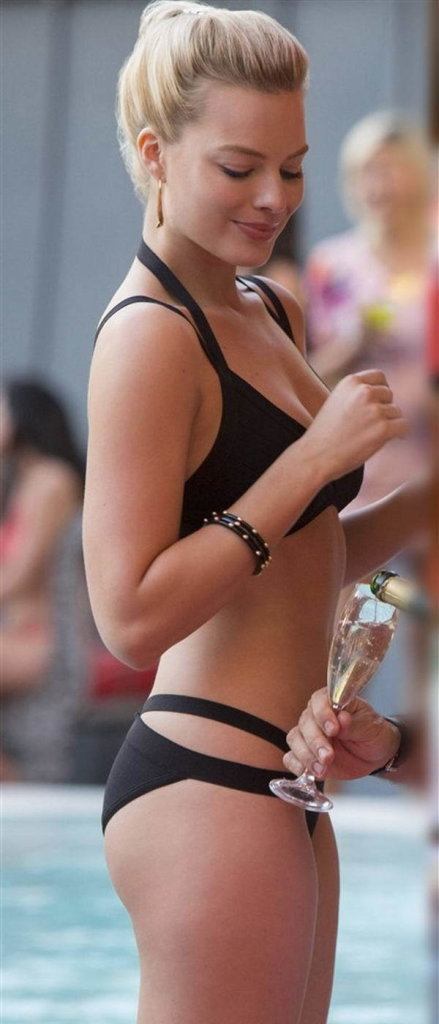 7. Hottest Red Carpet Look
Robbie is always a stunner on the red carpet. The natural brunette shocked audiences when she arrived to the 2014 Academy Awards with glossy mahogany locks. The actress accompanied the darker do with an inky Saint Laurent gown and violet lips. Which hue do you prefer?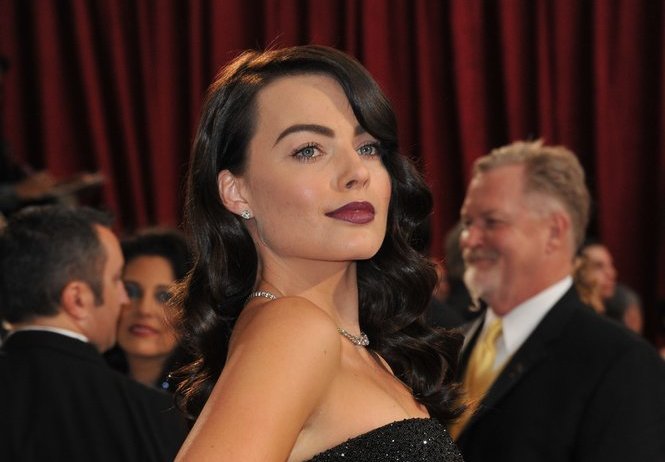 8. Luscious in Lace
The actress looked flawless on the 2014 Critics' Choice Movie Awards in a black Ellie Saab jumpsuit with lace detailing. Robbie paired the daring look with a short bob, nude lips and an Alexander McQueen black clutch.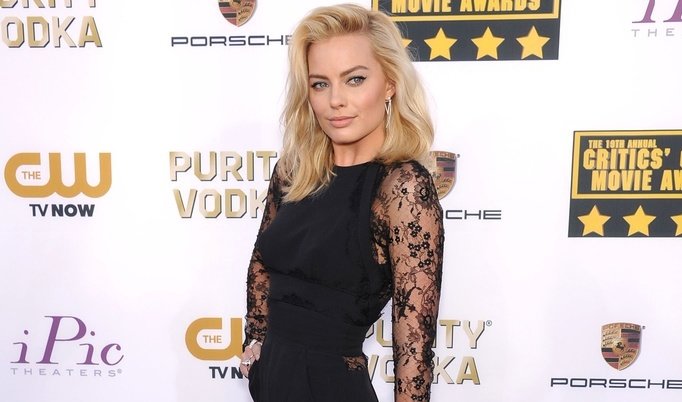 9. Fun and Flirty
The former soap star admits that she often goes for more masculine looks and prefers wearing basic colors. When her hair is blonde, Robbie says, "I can never wear anything girly because then I just feel like a Barbie doll." Here's Robbie at the Disney/ABC Television Group Summer Press Tour in 2011. We love this flirty floral look.
10. Margot Robbie Sans Make-up
The Hollywood starlet admits that growing up she was more of a tomboy who enjoyed outdoor activities and hardly ever wore make-up. In a 2008 interview Robbie said, "I'm happiest when I'm surfing or out on the farm hunting wild pigs, building cubbies out in the paddocks or riding around on motorbikes." Here's a bare-faced Robbie leaving a gym on the Gold Coast of Australia.
11. Margot's Best Black Dress
All eyes were on Margot Robbie at the 2015 Focus Premiere at TCL Chinese Theater. The actress donned a sheer black Giambattista Valli gown lined with white blossoms and gave the look an edgy twist by rocking a fauxhawk hairstyle.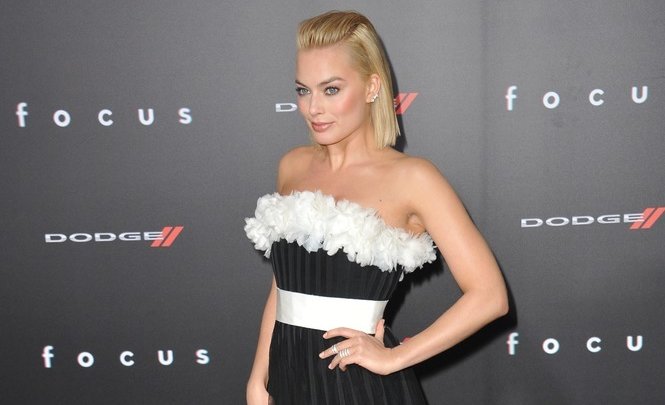 12. White Haute
Margot Robbie looked smoking hot at the world premiere of The Wolf of Wall Street back in 2013 in New York City. Robbie wore a Grecian inspired white one-shoulder gown with a black panel at the waist. She accessorized the sultry look with pearl and jewel spider earrings, bronze smoky eyes and soft pink lipstick.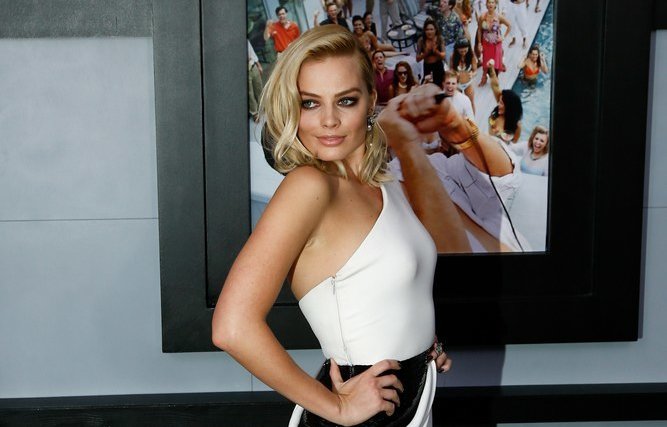 13. Gams for Days
Aside from regular cardio workouts, the limber actress also enjoys practicing ballet to stay in shape. Back in 2014, she joined the Hollywood Ballet Bodies craze. Other stars like model Rosie Huntington-Whiteley and singer Taylor Swift enjoy the strenuous stretch workouts. The ballet inspired workouts have definitely improved Robbie's lean and leggy look.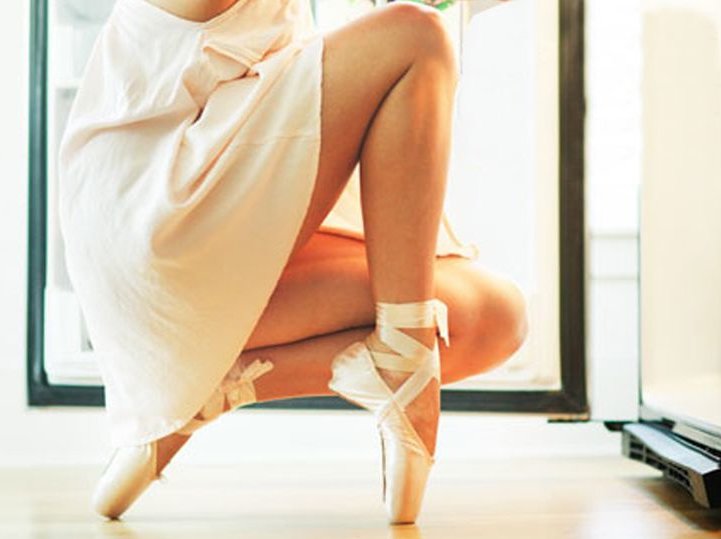 14. Robbie's Got Fashionable Feet
The Z for Zachariah actress slipped her delicate tootsies in a two-toned pair of platform heels for the Disney/ABC Television Group Summer Press in 2011. The star paired the sky-high stilettos with a subtle French pedicure.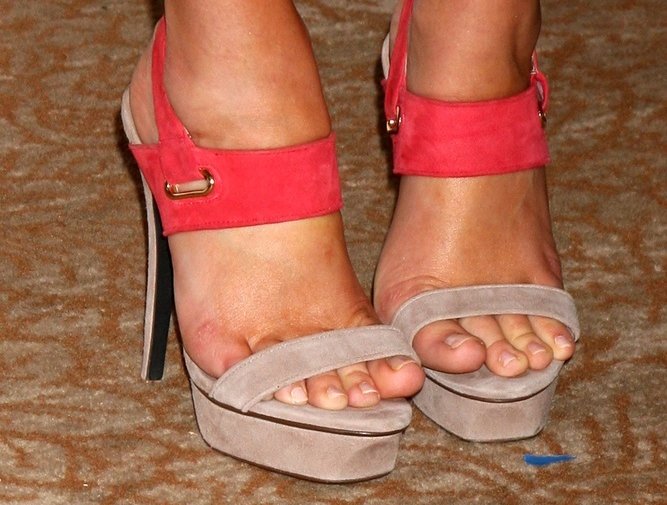 15. Best Picture for Margot Robbie
Definitely one of the best Margot Robbie pics is this breathtaking lemon look. The starlet wore this Rosie Assoulin floor-sweeper, paired with rose gold sandals and bold jewels for the 2014 Harper's Bazaar Women of the Year Awards in London. With this look, Robbie proves that blondes look best in yellow.