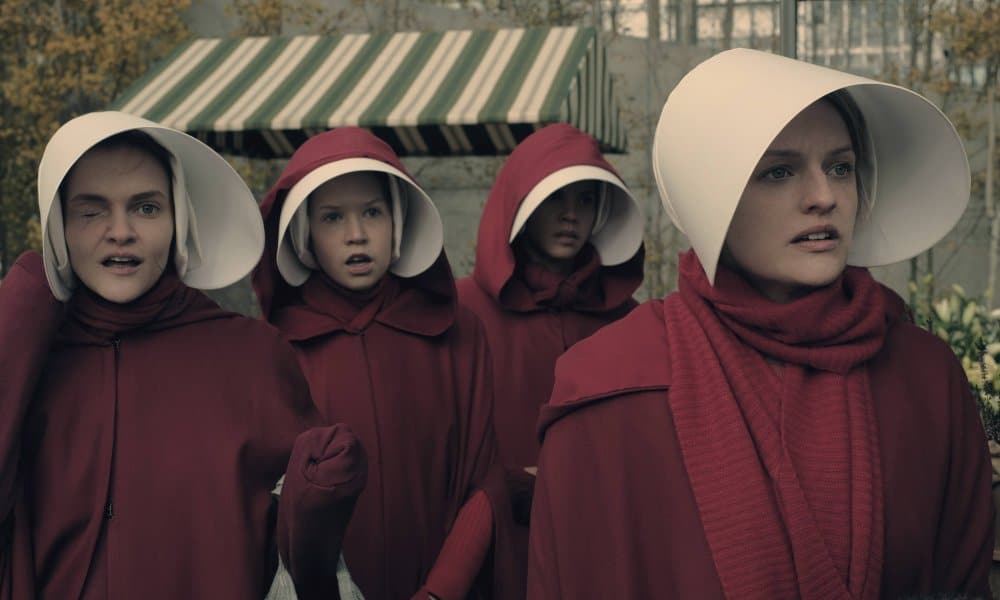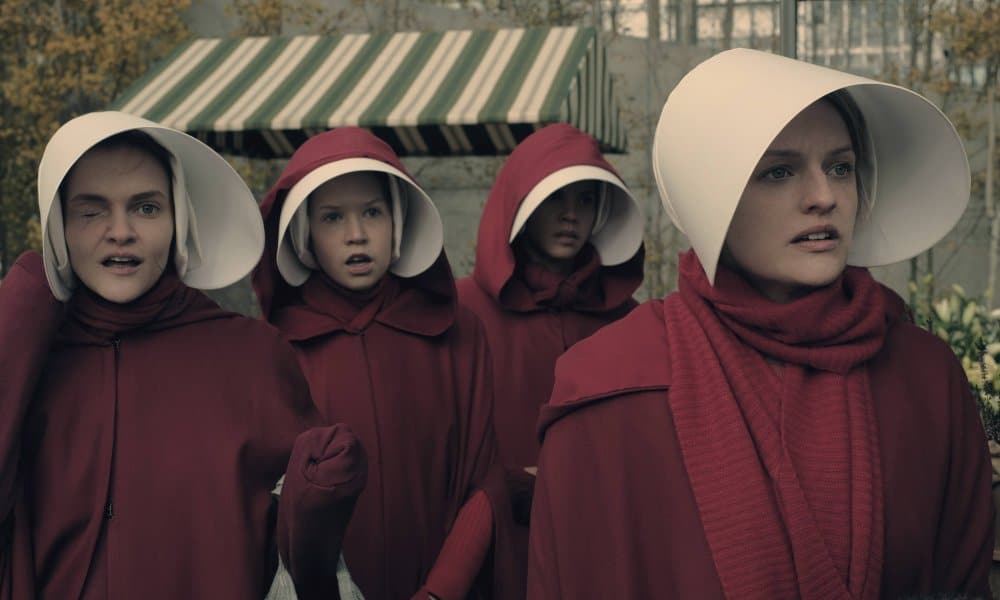 As we enter Emmy season, streaming network Hulu is (finally) making a splash among contenders with its acclaimed science-fiction series 'The Handmaid's Tale.' Based on the book by Margaret Atwood and starring 'Mad Men' alum Elizabeth Moss, 'The Handmaid's Tale' has been the talk of Tinsel Town this season. But — let's be real — you don't care about how many awards a show gets, right? Critical acclaim is for arthouse nerds. What you want to know is whether or not 'The Handmaid's Tale' is worth sitting down to watch. We can assure you it is. The sci-fi series is even worth trying out Hulu if you don't already subscribe to the streaming service.
1. The Premise Alone Is Worth a Watch
If, up to this point, you've missed the basic plot of 'The Handmaid's Tale' because every single ad is just a picture of Elisabeth Moss looking pensive, that's too bad, because the premise is intriguing. Moss lives in a near future world where the United States has crumbled and been replaced by a conservative theocracy. A severe drop in the birth rate has made fertile women a hot commodity; they've been enslaved and given as breeding cattle to society's elite. That's the jumping off point for an intense story of survival and, eventually, heroism.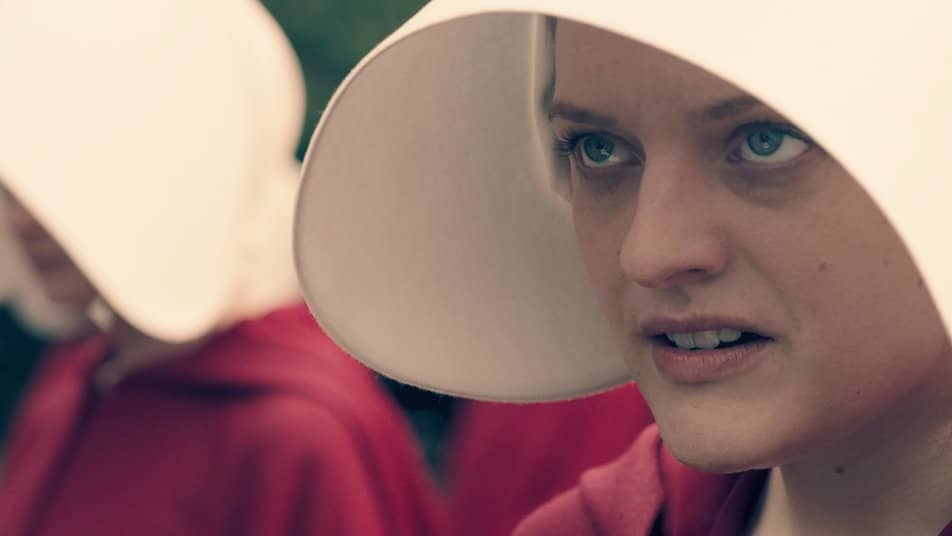 2. You Don't Need to Have Read the Book (or Even Like Margaret Atwood)
For what it's worth, 'The Handmaid's Tale' is totally based on a famous book by Margaret Atwood. The original story is a pastiche of stories anchored around one handmaid, but set in an expansive world filled with women who found their own means of survival. For lots of people, Atwood's novel is a towering piece of science fiction literature (it even won the first-ever Arthur C. Clarke Award in 1987). If you haven't read it, though, it's not a big issue. 'The Handmaid's Tale' still captures and builds on the same spirit of the original story.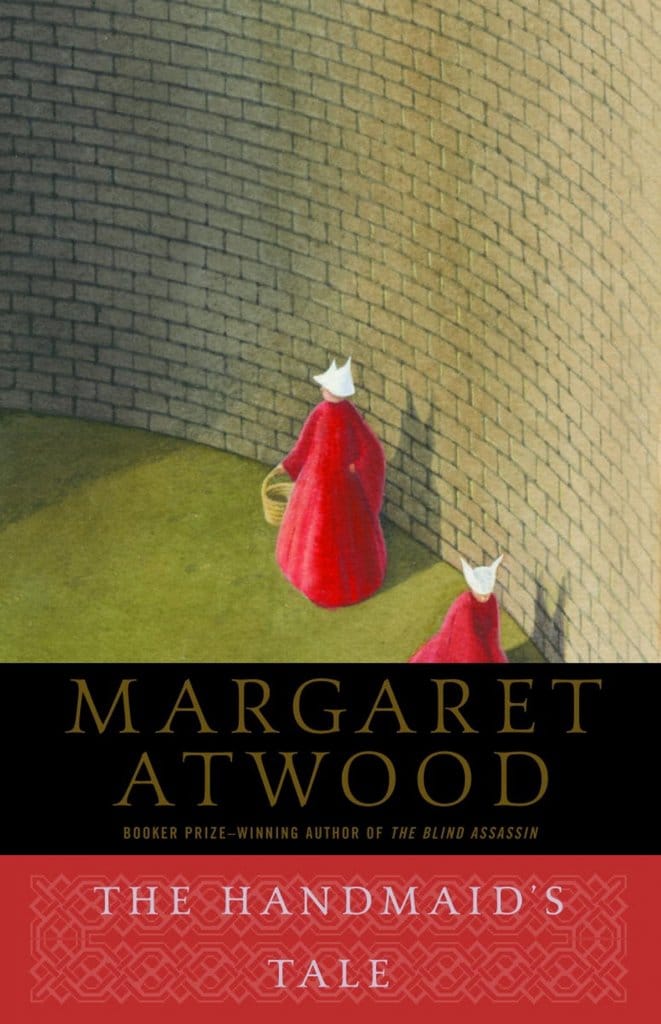 3. The Supporting Cast Is Amazing
At the moment, series star Elisabeth Moss is earning the lion's share of the prestige for her powerful performance as Offred. Moss, however, isn't the only one of the cast who more than delivers on her role. Former 'Orange is the New Black' star Samira Wiley delivers a powerful performance as the fiery Moira, Offred's best friend. Joseph Fiennes is creep-tastic as Offred's male owner, Fred. Perhaps most surprising of all, 'Chuck' star Yvonne Strahovski turns in a conflicted, nuanced performance as Fred's wife. (Seriously, Strahovski's lack of an Emmy nom was rude.)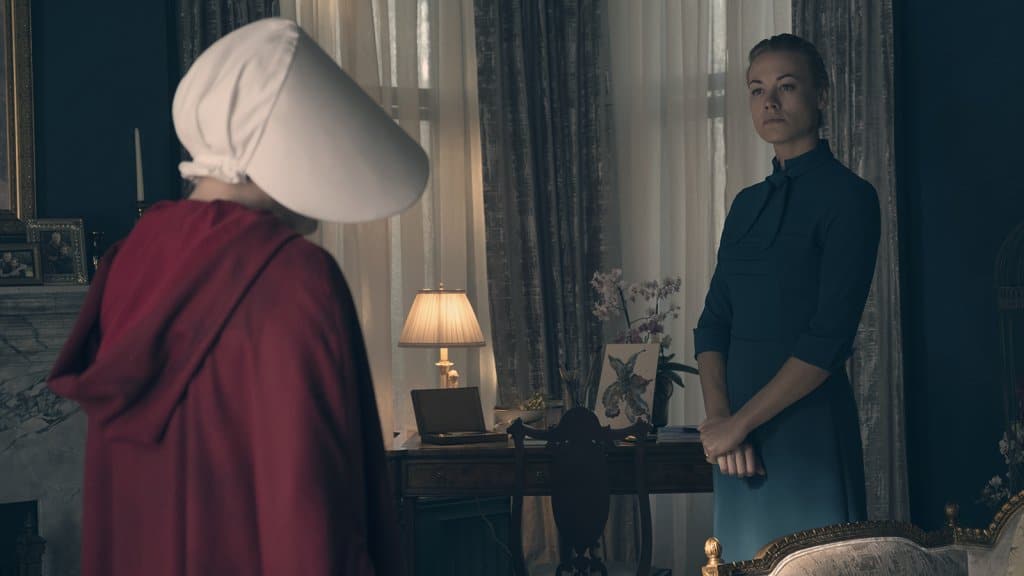 4. It's One of the Most Intense Shows on TV
If you head into 'The Handmaid's Tale' expecting a talkie drama, then you're going to be plenty disappointed. Oh, there's plenty of talking, but this is no stuffy BBC affair. The dialogue in 'The Handmaid's Tale' is more confrontation than conversation, thanks to the kinetic dialogue and the electric chemistry among the ensemble.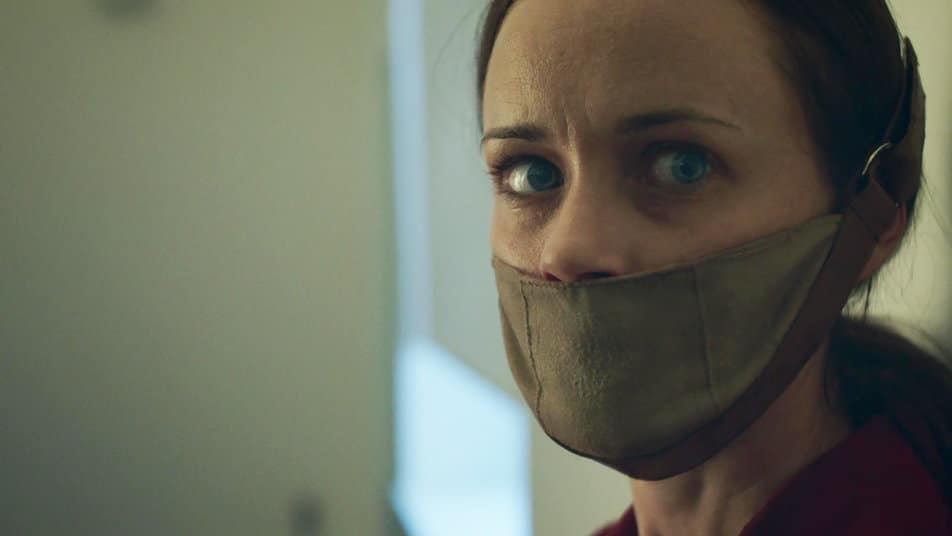 5. That Modern Parallel
If you do make the choice to sit down and watch 'The Handmaid's Tale,' be aware that you might find it a little eerie in its relevance. After all, you think you can relate to a woman struggling to live in a country that seems to be losing its grip on reason as a right-wing religious movement begins to fray the very fabric of society? Exactly.
6. There's No Need to Stop Watching
From the moment you dive into the pilot episode, you won't want to stop watching 'The Handmaid's Tale.' That's totally fine, because you don't have to. Because it's streaming on Hulu, you can start watching now and not stop until the credits roll on episode 10. Of course, you'll have to wait until next year to enjoy season two, but the series has been picked up, so it's just a waiting game.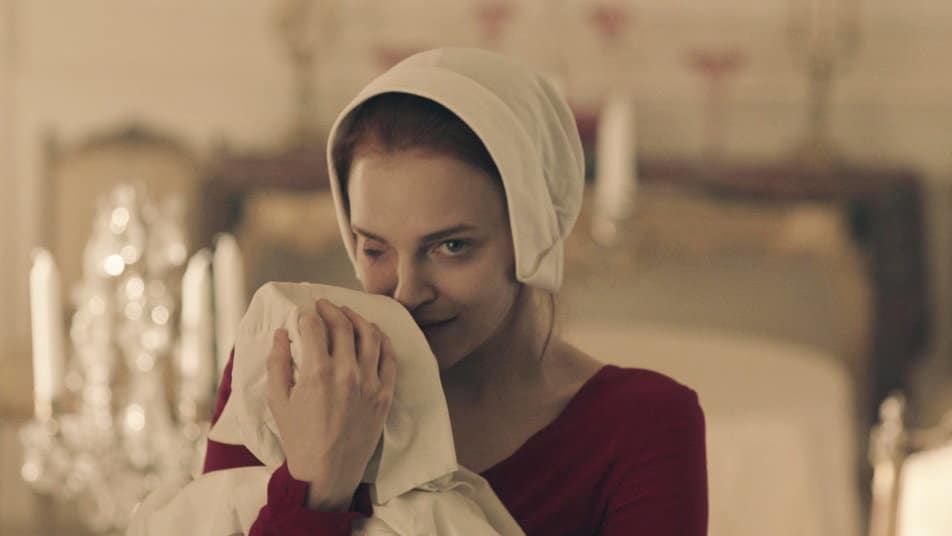 7. The Production Design Is Incredibly Innovative
To be totally honest, 'The Handmaid's Tale' would almost be worth watching from a purely technical standpoint. The cinematography perfectly enforces the script's delicate balancing act between oppression and hope. The clever costumes could easily be described as Puritan chic. The lighting and sound work shift on a dime but never fail to perfectly support the ongoing narrative. From a technical standpoint, the show really fires on all cylinders.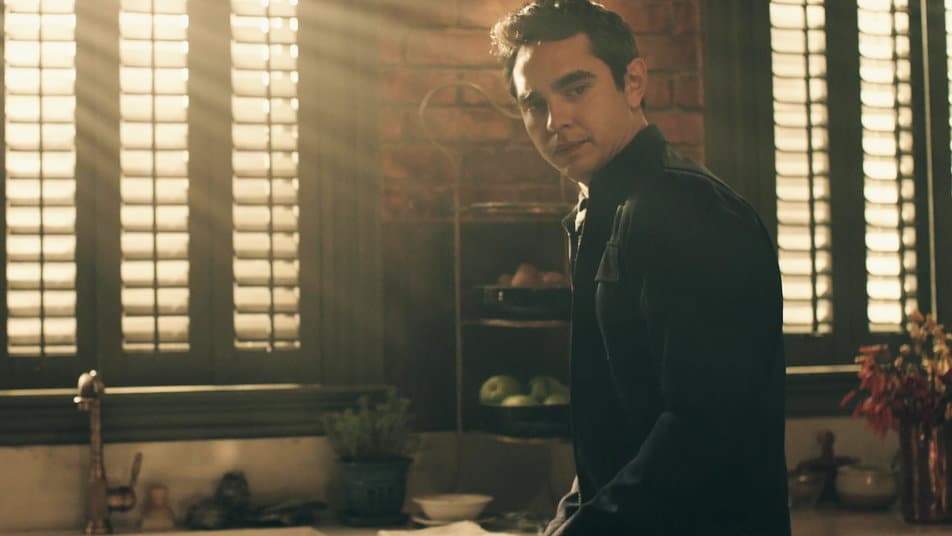 8. It'll Stay With You
If you love to watch and discuss thought-provoking programming like 'The Sopranos,' then The Handmaid's Tale' is absolutely worth your time. It's visceral and enjoyable, but it's also worth some extra consideration. There's a lot going on in 'The Handmaid's Tale' and you'll find yourself mulling the series over for days following the season finale.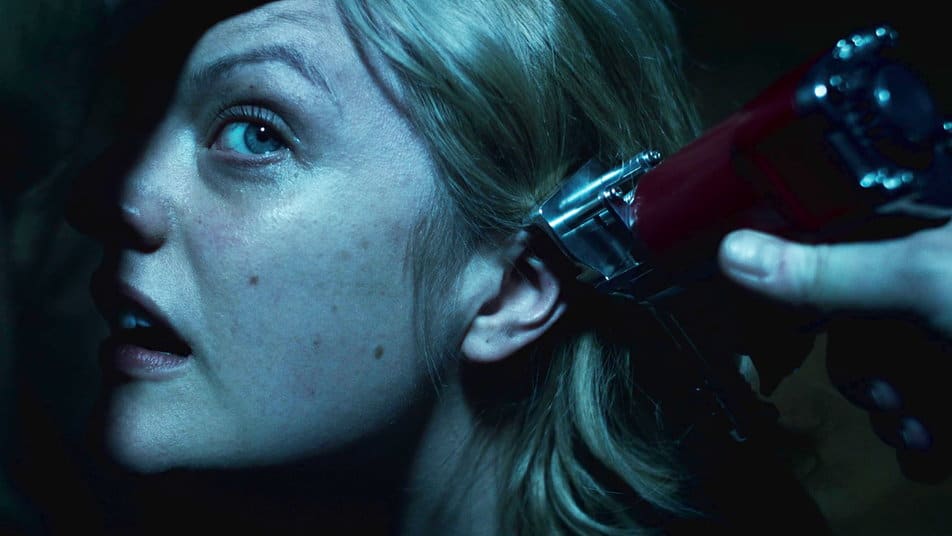 9. A New Hero's Tale
The first season of 'The Handmaid's Tale' is all about informing the audience about the world these women inhabit and bringing Offred to a place where she can act. See, like most of us, Offred is just a normal person tossed into an insane situation. A big part of the first season finds our protagonist slowly finding the courage and motivation to rebel in a world that seems to provide no hope of escape.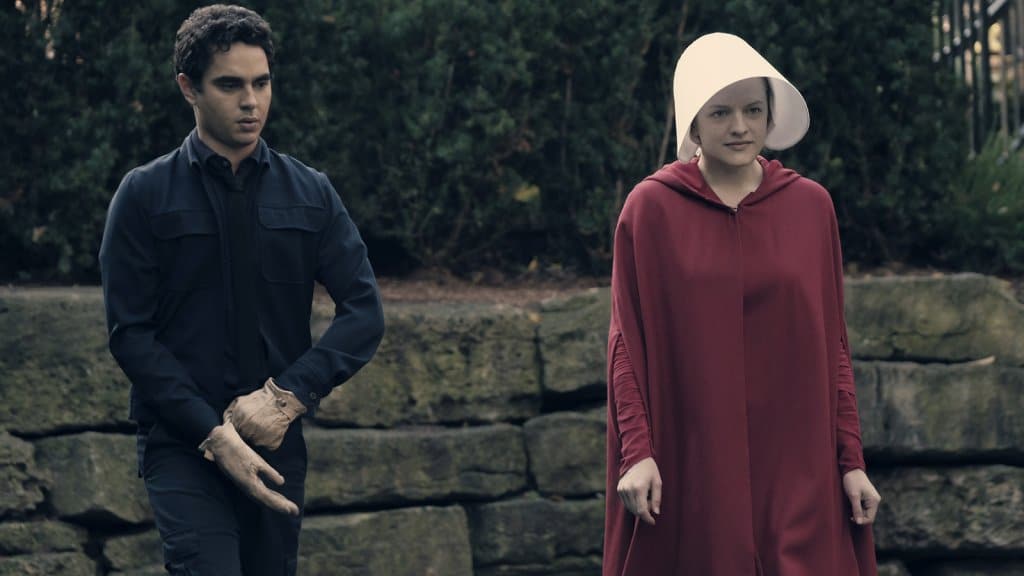 10. The Complete Package
It'd be hard to pinpoint one distinct part of 'The Handmaid's Tale' that stands out above the rest. Therein lies the show's genius. In its first season, this bleak, but alluring drama managed a cohesion that acclaimed veteran dramas only wish they could attain. Every aspect of the show works with impressive skill and creativity. Even cynical TV viewers will find themselves enrapt and surprised by the ten episode first season. Shows like 'The Handmaid's Tale' don't come around very often; make sure that you catch it while you can.