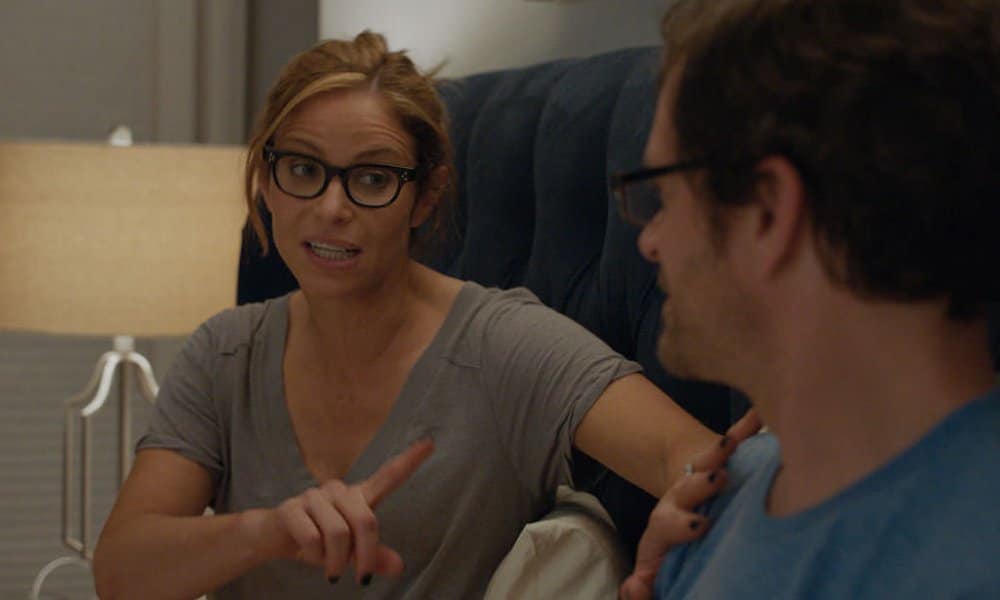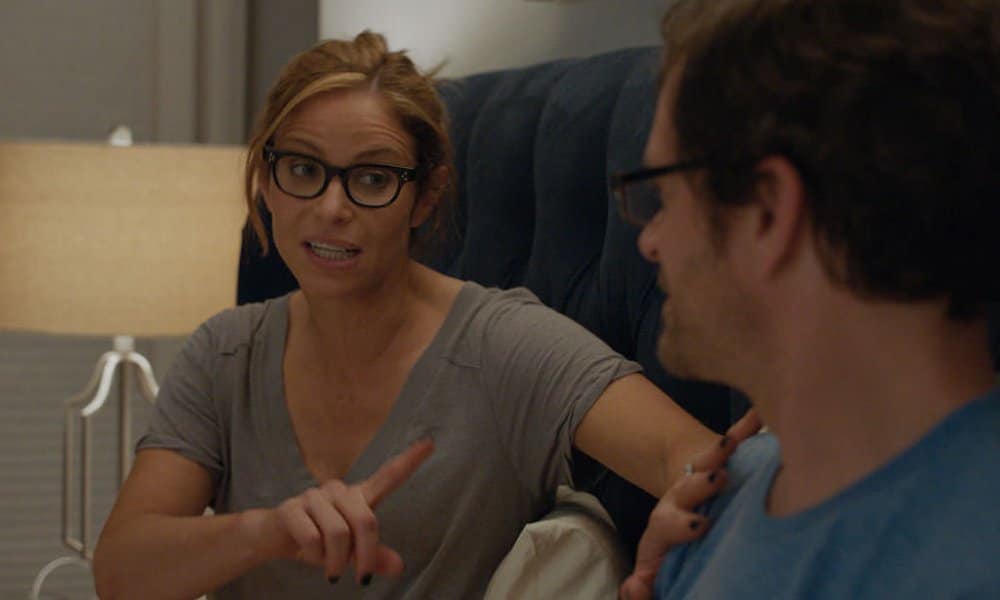 Over the summer, cable outlier TruTV took a break from their busy schedule of playing reruns of COPS to dabble in the increasingly crowded pool of sparse indie comedy. The most surprising thing about the channel's continued foray into comedy was that it's newest stab at comedy fame — I'm Sorry — is legit funny. Told from the perspective of a female comedian in Los Angeles, I'm Sorry mines new territory when it comes to modern parenting, relationships, and, you know, butt stuff. Series star Andrea Savage might not be a household name, but that very could change, because I'm Sorry absolutely rewards its viewers time and energy. If you haven't invested a half hour of your time into this kinetic comedy, you're missing out. Here are ten reasons why.
1. The Star Is Totally Charming
Ever since she squeezed laughs out of her role as Will Ferrell's only-partially-willing therapist girlfriend, Andrea Savage has been making a name for herself in a variety of high-class comedies. Fans of HBO's Veep might recognize her as President Laura Montez, where she gets a giggle every time she says her name. Anyone who's come to appreciate Savage's straight-faced delivery and nuanced character work will know exactly what to expect in I'm Sorry. As the show's main character, Savage handles the job with ease, effortlessly reigning in the mix of chaotic personalities around her. As the show's producer-writer-star, there's a lot of pressure on Andrea Savage to deliver the goods, and that's exactly what the veteran comedian does in every single episode.