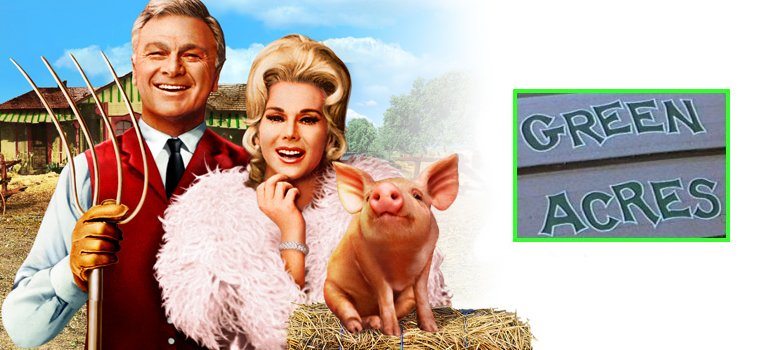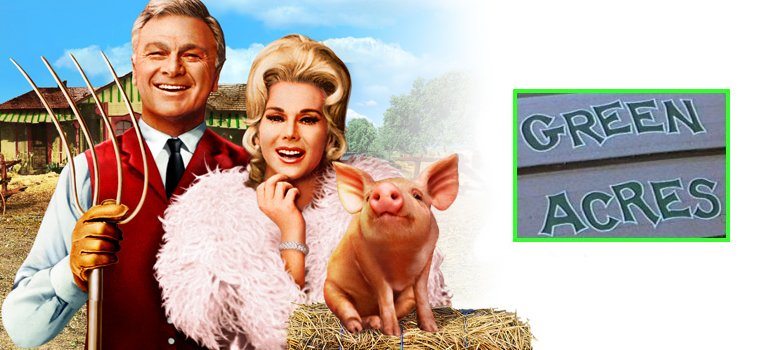 From the era of rural American sitcoms came Green Acres which aired for six seasons from 1965 to 1971. Existing in the same universe as the popular Petticoat Junction and The Beverly Hillbillies, it starred beloved performers Eddie Albert and Eva Gabor. The series was a mash-up of small town living meets New York sophistication, as the two starred as Oliver and Lisa Douglas, who move from the big city and a life of affluence to the fictional Hooterville for a simpler way of life. One of the things you might not know is that Green Acres was the first TV sitcom where the stars sung the theme song. Let's get nostalgic and find out a few other little-known facts about the show – and stick around to see Donald Trump's take on that theme song!
1. All Those Fancy Convertibles
The character Oliver Douglas, played by Eddie Albert, had a thing for golden convertibles. During the series run he drove three Lincoln Continentals (1965-'67 models), then went against the grain for the 1969 and 1970 Mercury Marquis. Why? Lincoln stopped convertible production in 1968, and Oliver still needed his fix.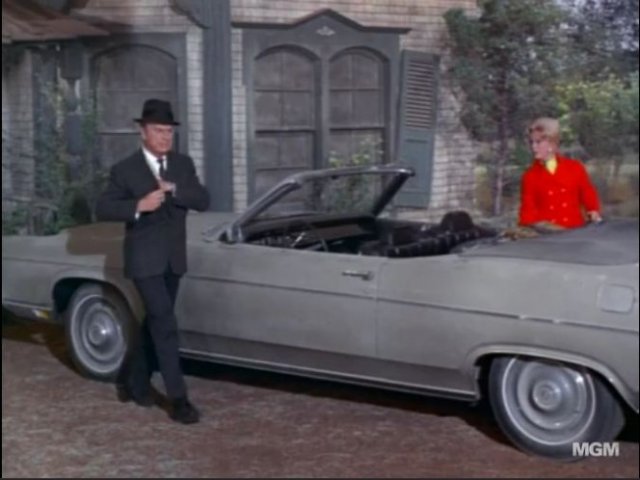 2. Lisa Got Goofier Over the Years
Eva Gabor played Lisa Douglas and fans noted that during the first half of the first season Lisa wasn't as goofy as in the rest of the series. For example, the actress' Hungarian accent was played up with the mispronunciation of words like "electrisicals"—electricity, and "Hootersville"—(Hooterville) later on. The running theory was that in Hooterville Lisa adapted to the overall silly vibe of the townsfolk, while in New York's high society, she needed to affect the charms of a sophisticated and intelligent woman. Here's what was really up: Producers had no clue if American audiences would understand Gabor's thick accent, so they tested her reception first before throwing it into the mix.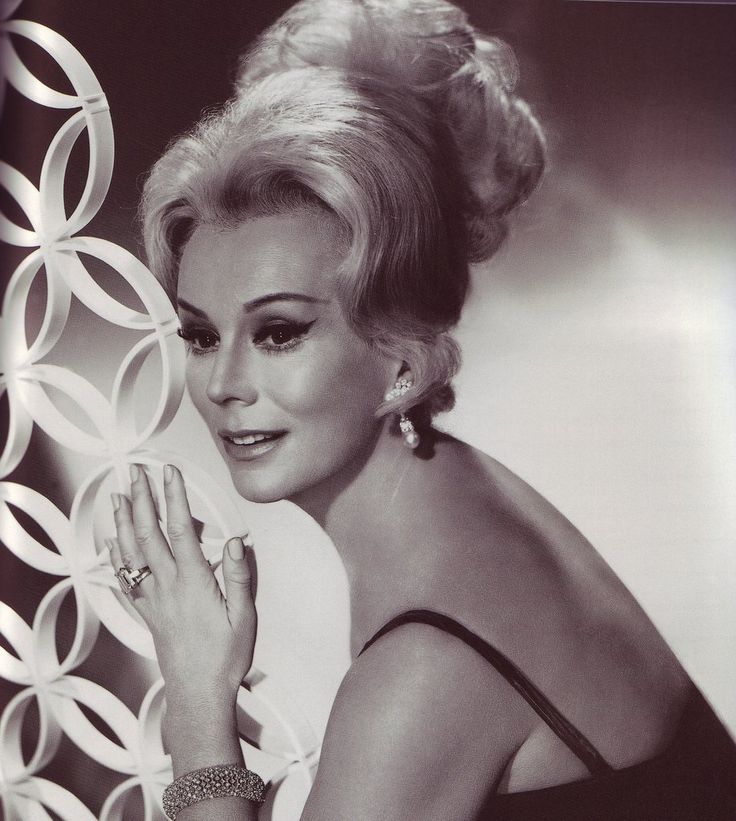 3. Eddie and Eva Were Best Friends Forever
As husband and wife on the series, Oliver and Lisa Douglas' fondness for each other showed onscreen. This fondness extended to when the cameras were off too, as the two were very close friends. So much so that Gabor's death in 1995 was said to have broken Albert's heart. The two are buried just a few yards apart in Westwood Village Memorial Park Cemetery, Los Angeles. Now you're thinking which friend you'd want to spend eternity next to.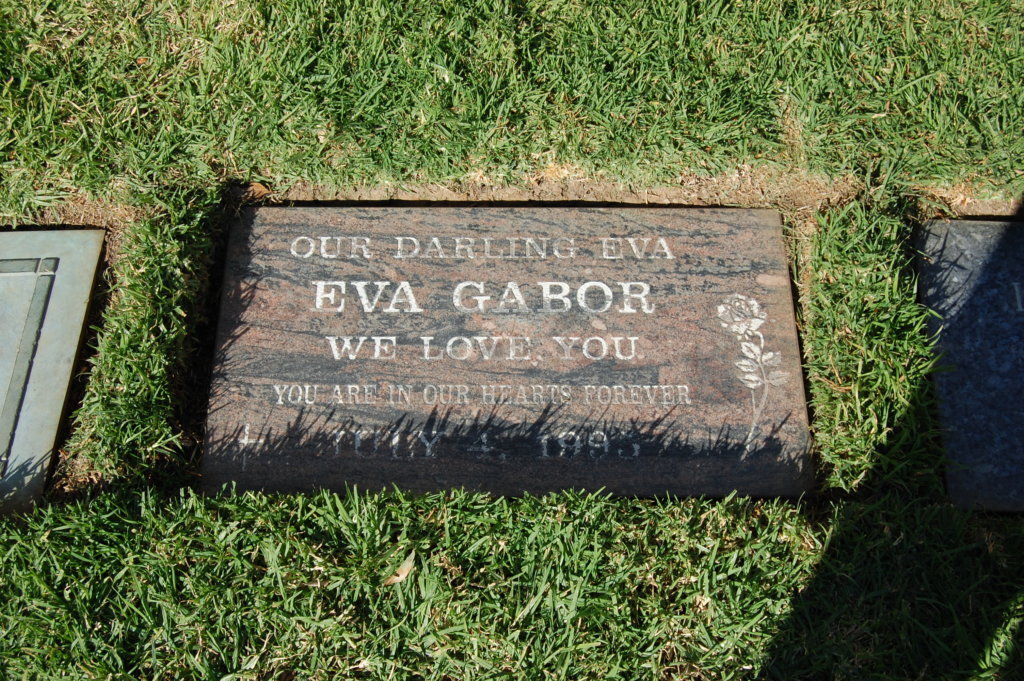 4. So Many Pigs And No Bacon
During the show's six-year run, at least one piglet per year was trained by Frank Inn for the role of Arnold. Arnold was the son the Ziffels, played by Hank Patterson and Barbara Pepper, never had. Multiple pigs were used because piglets grow up so quickly, it was necessary to be prepared to switch them out when that happened. Mainly female piglets were used despite Arnold being a boy, and these "working women" had a union contract to be paid $250 per day. Yup, those pigs were raking it in. Inn was the go-to guy for most animal training in rural television comedies of that time, so the pigs were in great hands and it showed onscreen.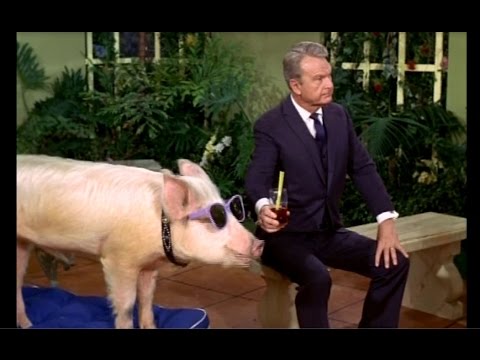 5. And the Award Goes to…
Yep, Arnold the Pig was the only member of the cast to ever win an award for a performance in the sitcom. He was honored with the coveted "Patsy" Award in 1967, for best performance by an animal.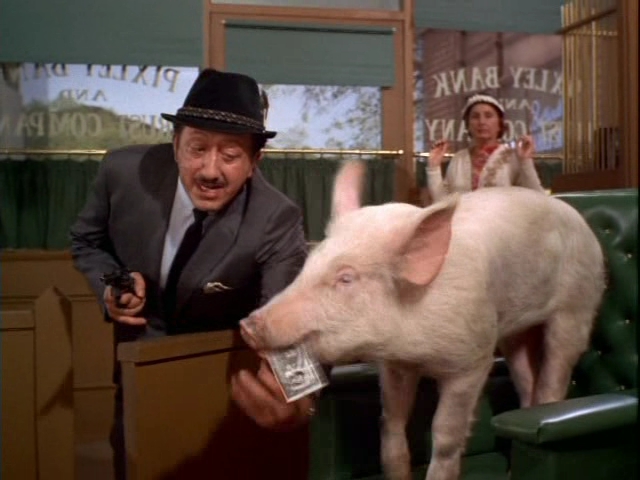 6. Who Ate Arnold the Pig?
Was there really a cast luau where he was served up apple-in-the-mouth style? Maybe not. Tom Lester, who played the Douglas' farmhand "Eb Dawson" shared during a TV Land Special interview, that the rumored culinary demise of Arnold was a hoax. After getting tired of questions about Arnold's whereabouts, Lester made the whole thing up.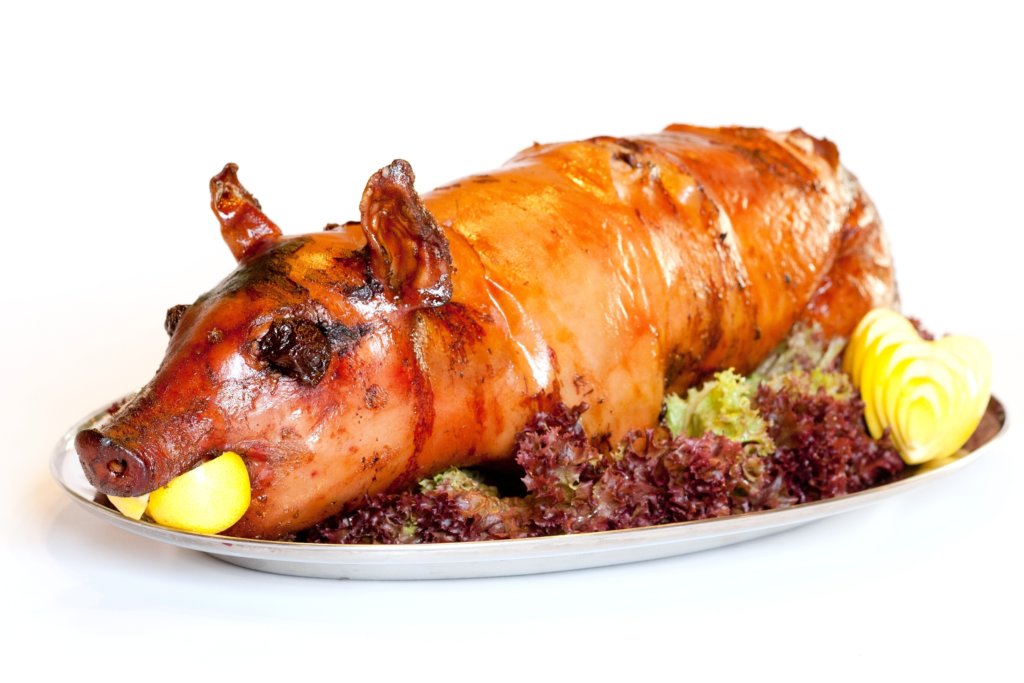 7. Inspiration for the Name of the Show
Comedian Harold Lloyd was as big as Charlie Chaplin back in the silent movie heyday, and he became a very wealthy man. His 16 acre estate, Greenacres, was the largest Hollywood home in Beverly Hills at the time. It boasted 44 rooms, 26 bathrooms, 12 fountains, 12 gardens, and a nine-hole golf course. The radio show (Granby's Green Acres) and later television series were both named after it.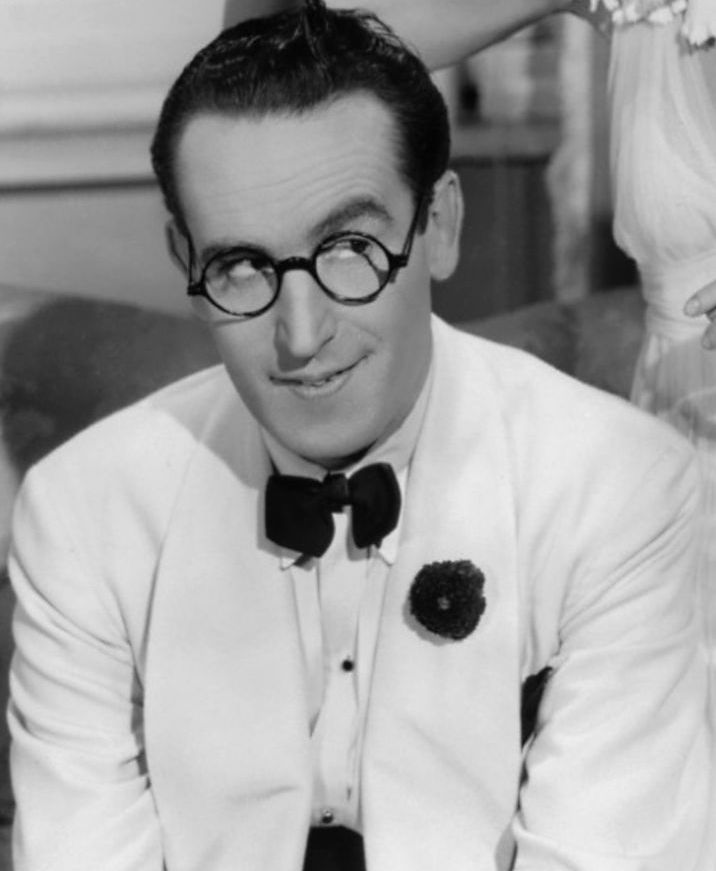 8. Playing At Being Governor
The 1969 episode "The Road" sees Oliver introduced to the governor of Hooterville's state (which remained enigmatic). Popular actor Lyle Talbot played the role as himself, and in the introduction stated that he was a "former actor." The episode and that character were actually based on then California governor and future president, Ronald Reagan.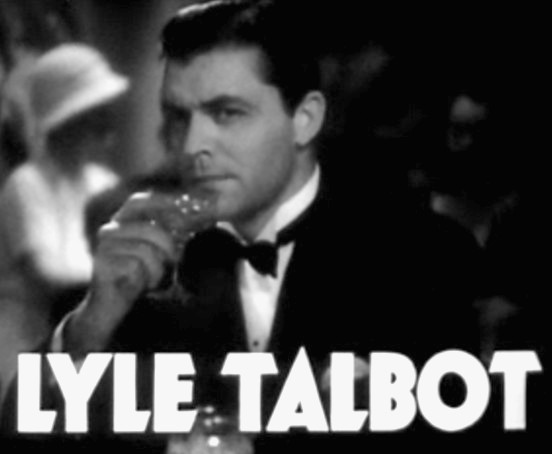 9. Animal Farm
Green Acres was known for its animals as well as the human cast, with Arnold being the most famous of the livestock. The Douglases other pets included Eleanor the cow, Bertram their rooster, and Alice their hen. Most notably however, was Cynthia, a basset hound with a crush on Arnold. Her owner was Mr. Eustace Haney, played by Pat Buttram, who was a farmer who became a salesman and con artist. Maybe Cynthia was a gold-digger.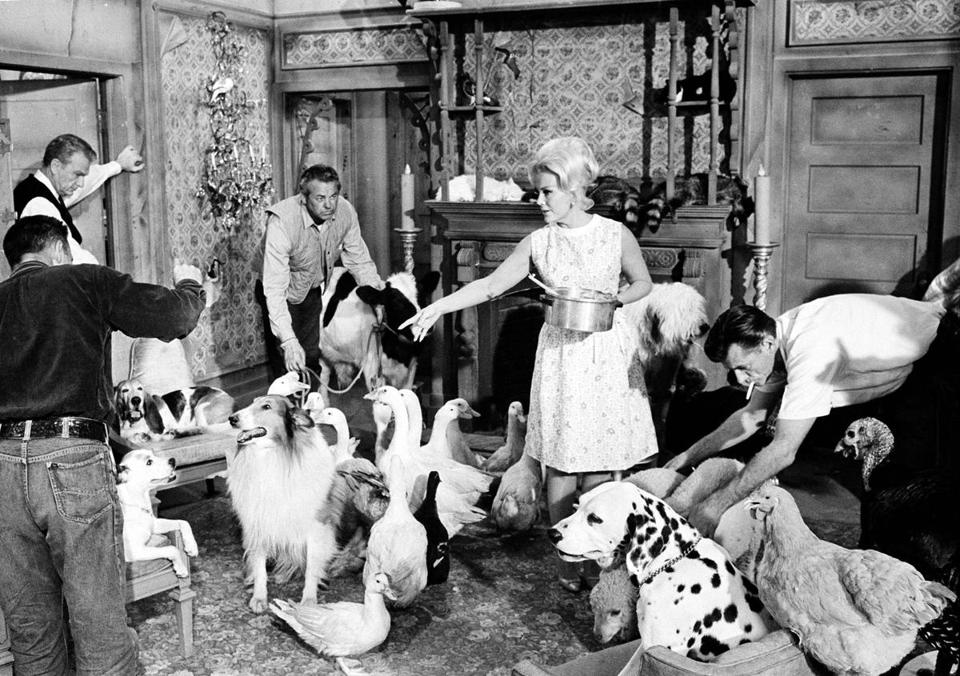 10. Hooterville's One-Song Parade
If you noticed that the Hooterville volunteer Fire Department's marching band sounds an awful lot like . . . every other time they play, you'd be right. This was one of the show's running gags as "There'll Be a Hot Time in the Old Town Tonight" was the only song they ever played during parades.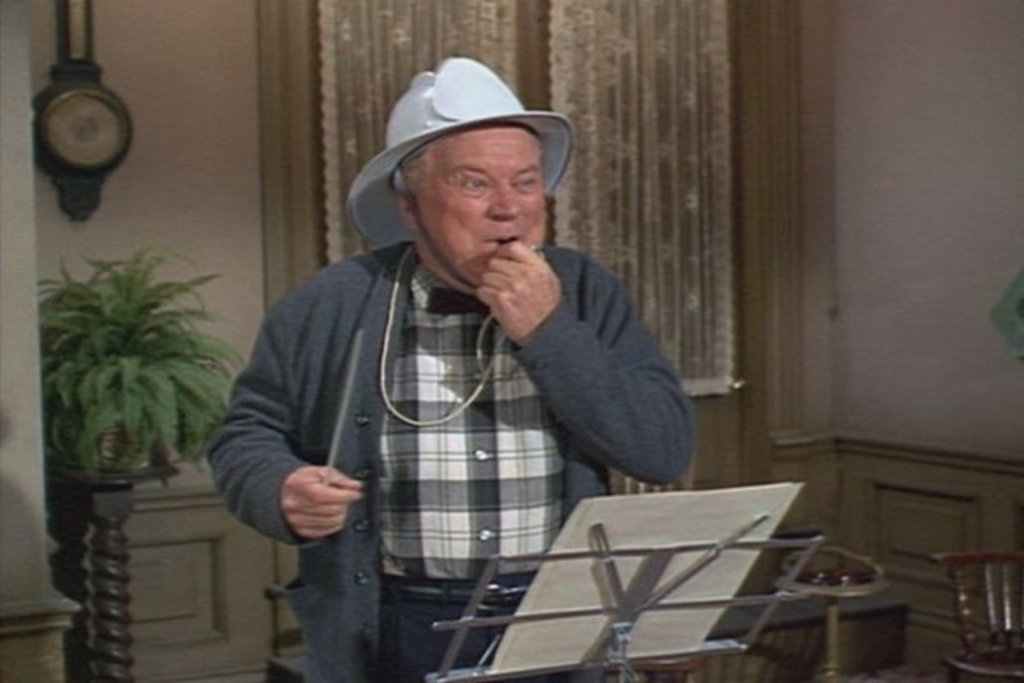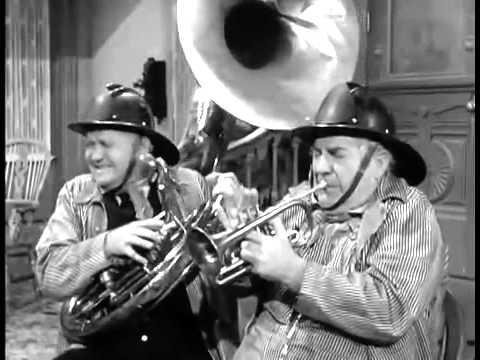 11. Eunice Was A Young Mom
Eleanor Audley played Eunice Douglas, Oliver's mother on the show. However, the actress was only five months older than Eddie Albert when she was cast.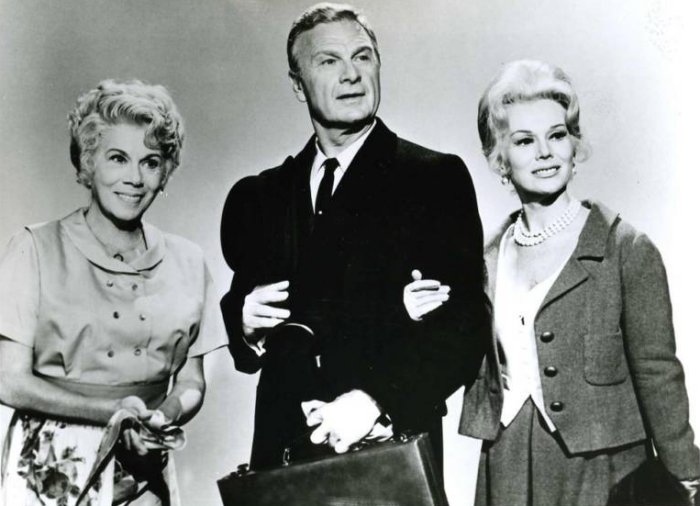 12. Help For An Old Geezer
Hank Patterson was cast as Fred Ziffel when he was in his late 70s and he was extremely hard of hearing. Everyone liked working with him and audiences loved him, so the producers made some accommodations to keep him working despite his challenging deafness. When his scenes were shot, a dialogue coach would lay on the floor just out of sight of the shot and would tap him with a stick when it was time for him to say his lines.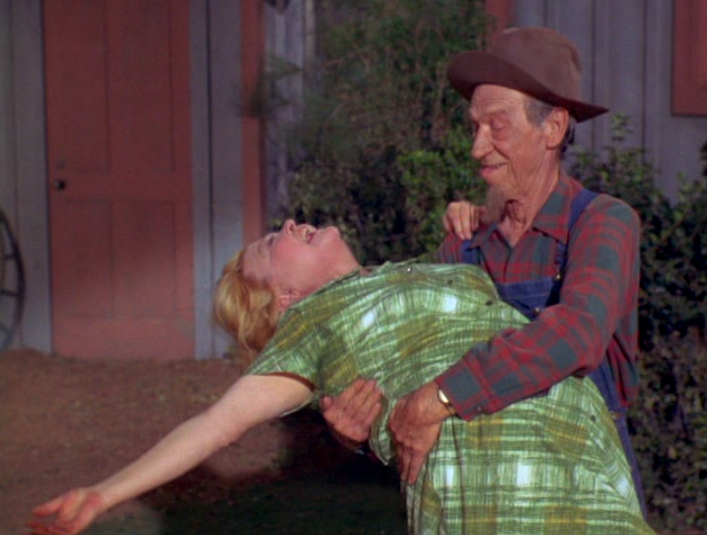 13. You Gotta Laugh at Trump
And now for some frivolous fun. Check out presidential hopeful Donald Trump singing the Green Acres theme song along with Megan Mullally at the 2006 Emmy Awards. Wonder how she feels about that duet now.