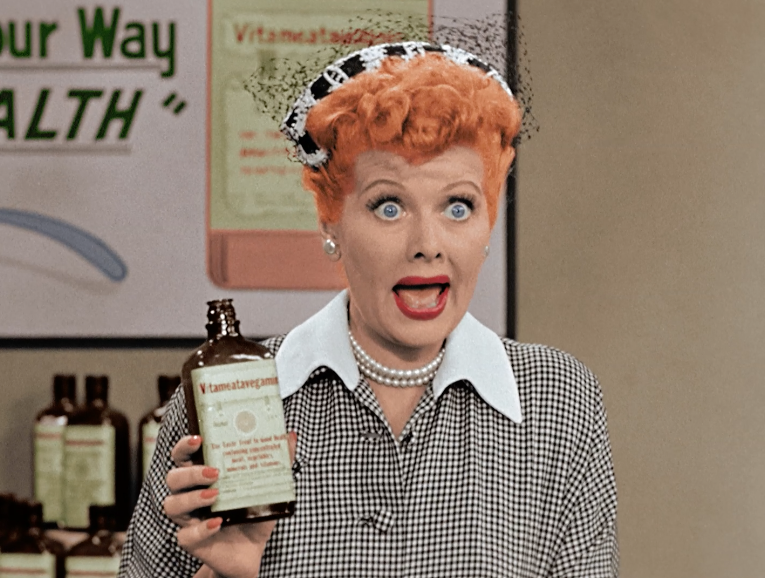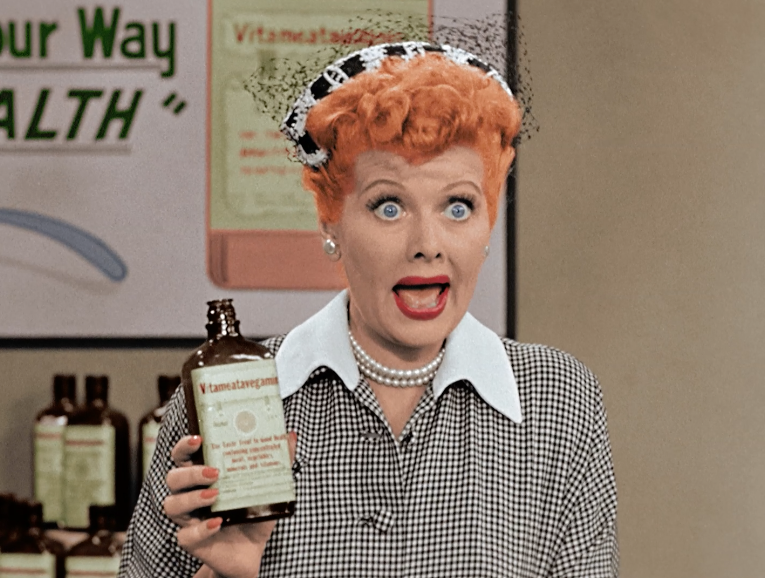 I Love Lucy is one of the most enduring and beloved shows ever, but how much do you really know about the black and white comedy series (later colorized) that took viewers by storm? Though the show was on the air from 1951 to 1957, Lucille Ball, Desi Arnaz, Vivian Vance, and William Frawley still reach around 40 million American viewers annually. It seems the timeless classic is always on somewhere, and generations of worldwide fans can't get enough of it. Want to test your series' knowledge? Keep reading!
1. My way or the highway!
In the summer of 1950, Lucille Ball and her husband Desi Arnaz were on a mission to make CBS and potential sponsors believe that they could work cohesively as a comedy duo. CBS was on the fence about Arnaz playing her husband, believing that the public wouldn't believe the character "Lucy" would have a foreign husband. This might be hard to fathom today where diversity is more accepted, but Ball and Arnaz had a plan up their sleeves. She performed during the Desi Arnaz Ochestra tour in a kind of vaudevillian skit called "The Professor" and audiences loved it so much that it quelled the network's fears about having Arnaz grace the screen alongside Ball, with his exotic features and Cuban accent.