With news that the cast of Will & Grace will be reuniting for a reboot of the 90's show, it's only right we take a walk down memory lane and share some interesting facts about the iconic and groundbreaking series.
1. John Barrowman Lost the Role of Will for Being 'Too Straight.'
Actor John Barrowman, who's heterosexual, was a little "too straight" to play the part of the lead gay character Will. Instead, producers went with Eric McCormack, another actor who's straight. The only difference was, they felt McCormack played the role a bit better. Knowing what we know now, there's no way we could imagine Will as anyone other than McCormack.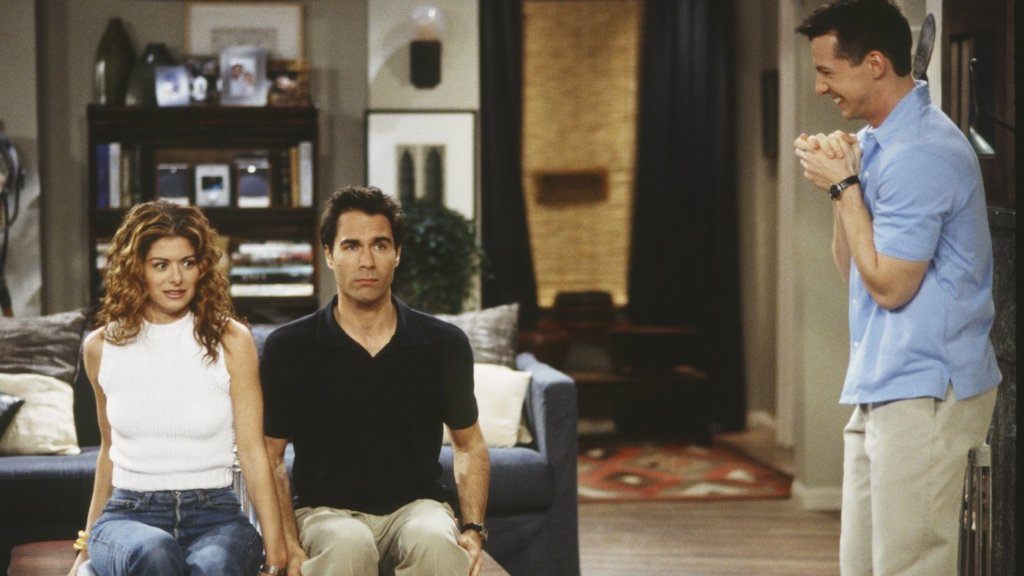 2. Cher's Appearance Was the Quickest Cameo Ever
When legendary singer Cher made an appearance on season three, episode seven entitled, "Gypsies, Tramps and Weed," it was the quickest cameo appearance ever. According to actress Megan Mullally, they flew Cher in, she was "sort of dropped in on a crescent moon, she did the scene, and was, like, airlifted back out."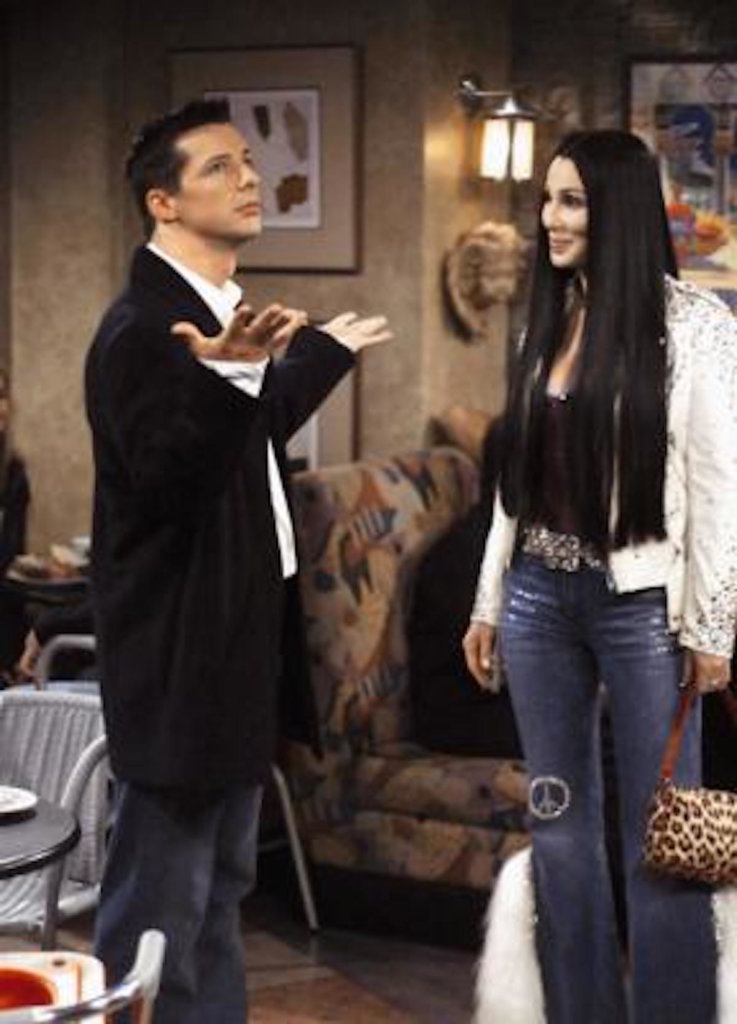 3. Nicollette Sheridan Was Almost Grace
The show would've been completely different if Nicollette Sheridan had won the role of Grace Adler. Nicollette auditioned for the character back in 1998, but the show went with Debra Messing to play the neurotic interior designer instead.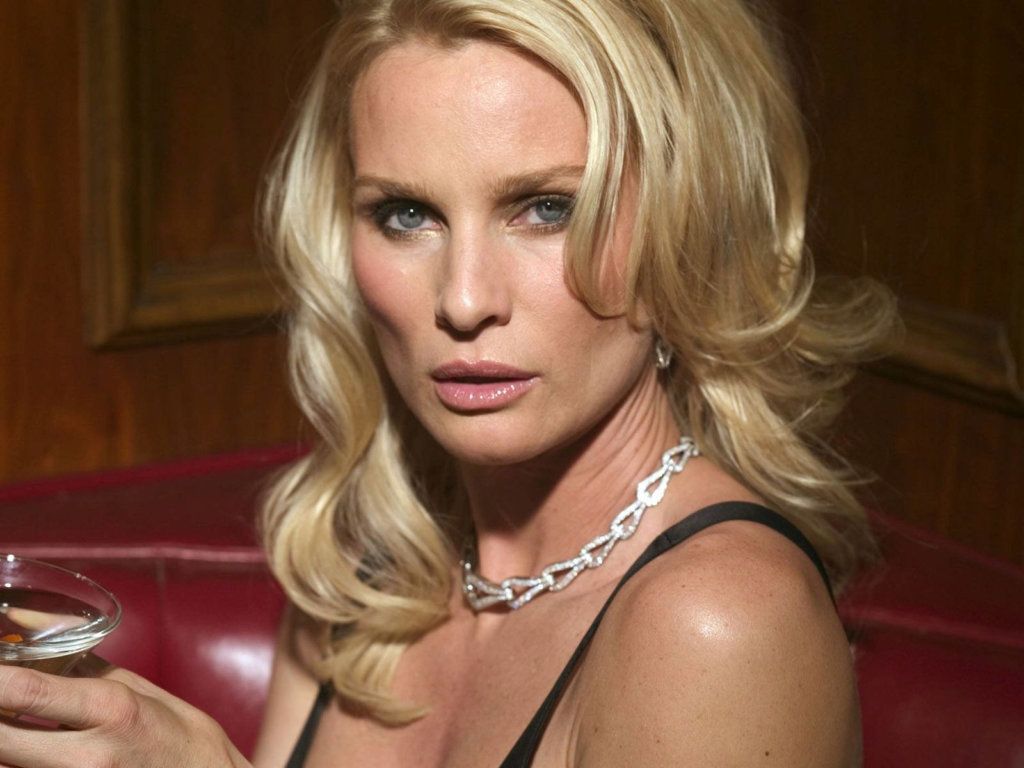 4. All Four Stars Passed on the Show
Initially, all four lead characters actually passed on their roles. Debra Messing was just coming off two back-to-back series and felt she was too tired to give another show a shot. Megan Mullally was unsure how to make her character, Karen Walker, unique. Eric McCormack was a little hesitant to play a gay character, according to Mullally, and as for Sean Hayes, "I can't remember what Sean's thing was," Mullally says.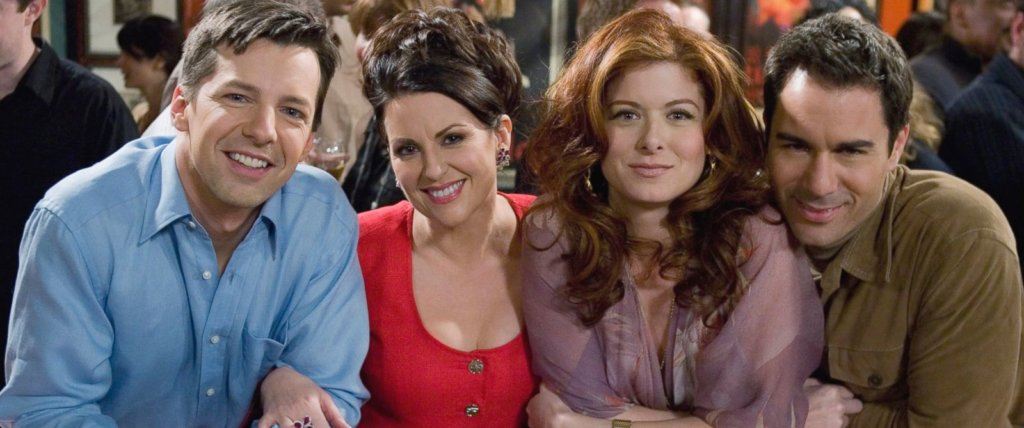 5. The Show Came Under Fire From Hispanic Rights Groups
Just two hours before the premier of the episode entitled, "Guess Who's Not Coming to Dinner," Hispanic rights groups and the NAACP begged NBC to change an ethnic slur in the episode. In the scene, Karen Walker was supposed to use the word "tamale" in reference to her Salvadorean maid, Rosario. At the last minute, the producers changed the word to "honey."
6. Alcohol Gave Debra Messing the Liquid Courage to Play Grace
Producers of Will & Grace were so desperate for Debra Messing to be a part of the cast, they showed up at her house with a bottle of vodka. After pouring her shot after shot, they asked her, "Will you do it?" She told them, "Let's talk to tomorrow." When tomorrow came, she agreed to take on the role.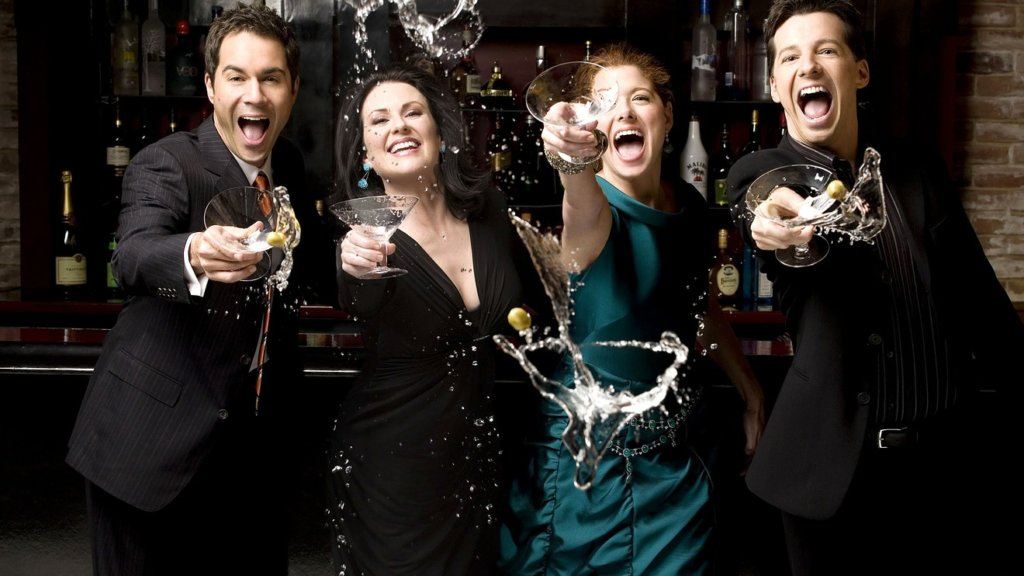 7. Rosario Wasn't Meant to Last Past Season One
Karen's maid, Rosario, was definitely the breakout star of the series. She had some of the best one-liners and instantly became a fan favorite, but her character wasn't meant to last past season one. Rosario was set to marry Jack so she could stay in the country, and that was supposed to be the end of her role. She was later changed into a semi-regular cast member after fans proclaimed just how much they loved her.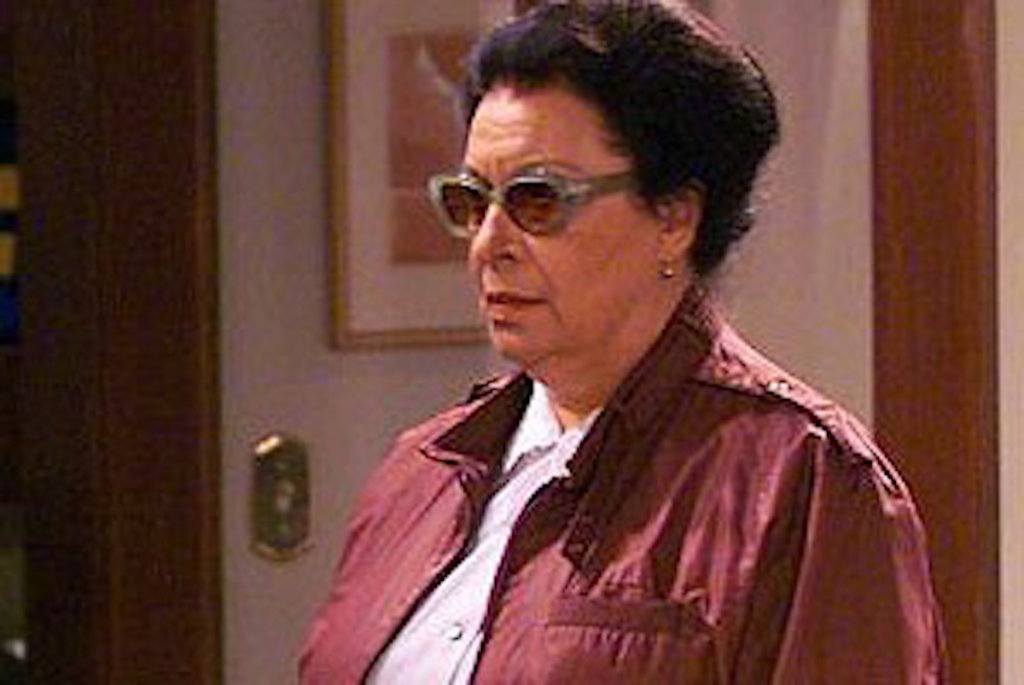 8. It's Based Off a Book
The lead characters Will and Grace are based off a Jewish philosophy book called I and Thou written by Martin Buber. In the book, it says one needs the "will" to go after the presence of the Eternal and the "grace" to receive it. Makes sense, right?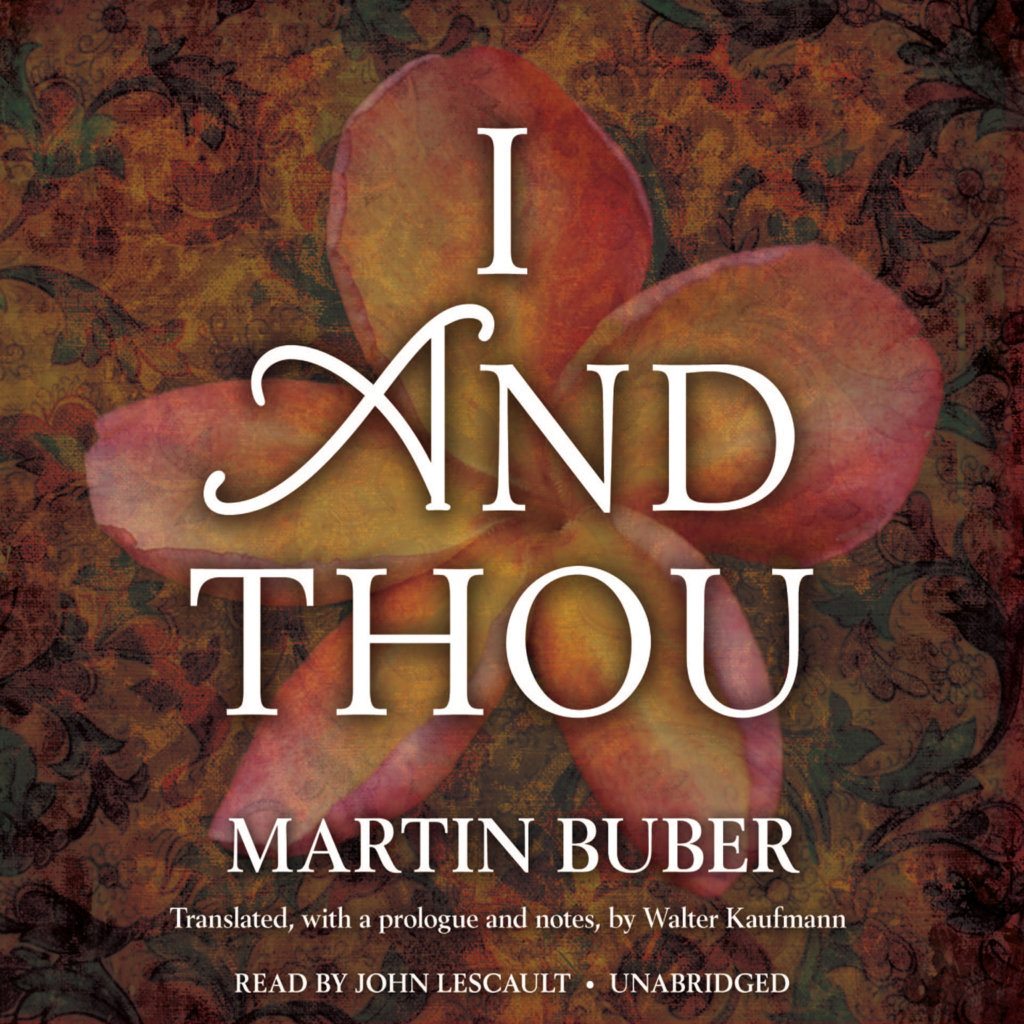 9. Sean Hayes Initially Threw Away the Pilot Script
Back to all four cast members turning down their roles, Sean Hayes' reason for passing on the series was because he simply threw the pilot script away! The actor was at the Sundance Film Festival when a casting exec faxed him a copy of the script. He said he laughed when he read it, but producers wanted him to buy his own plane ticket to Los Angeles to audition. So he tossed it in the trash and hoped a better series opportunity would come along.
10. Karen Walker's Voice Wasn't Always High-Pitched
Megan Mullally is known for the high-pitched and squeaky voice used for the character Karen Walker, but Mullally didn't also speak that way. During the very first episode, her voice was actually normal. When the second episode was filmed, Walker pumped up the pitch and went all-out. Her voice became increasingly higher and higher as the series went on.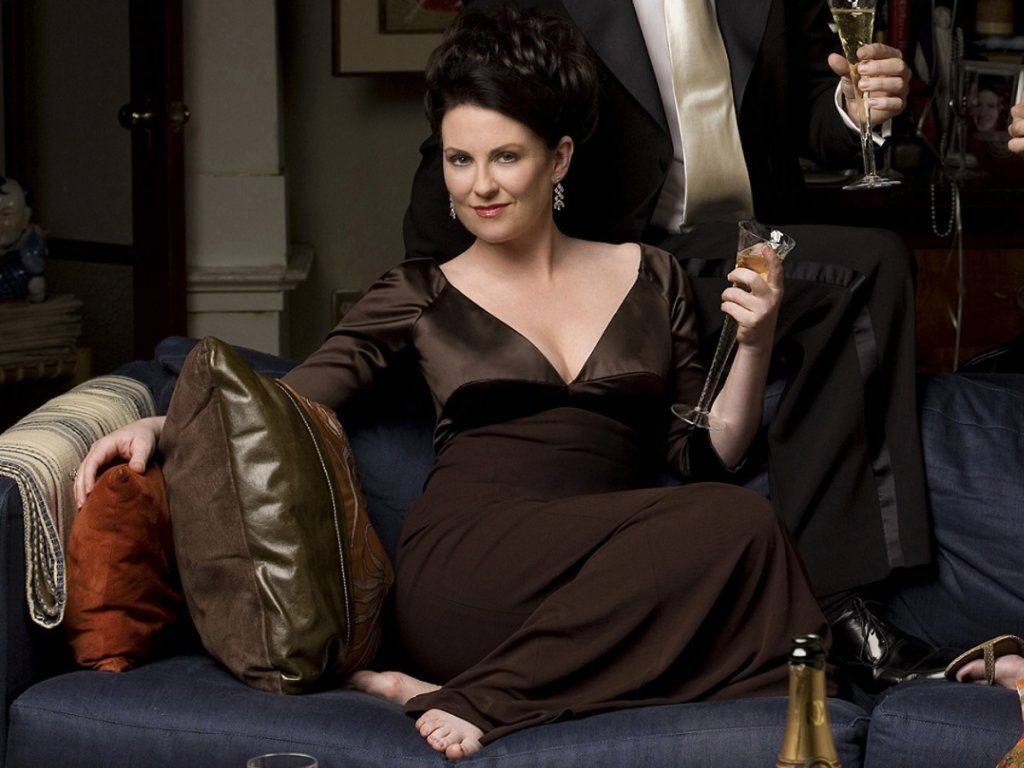 11. It Was Originally Pitched With Straight Couples
Although the show is well-known as one of the first to feature gay characters, Will & Grace was initially supposed to be centered around straight couples, with Will and Grace being supporting cast members. Thankfully, NBC liked the idea of featuring Will and Grace as the lead roles instead.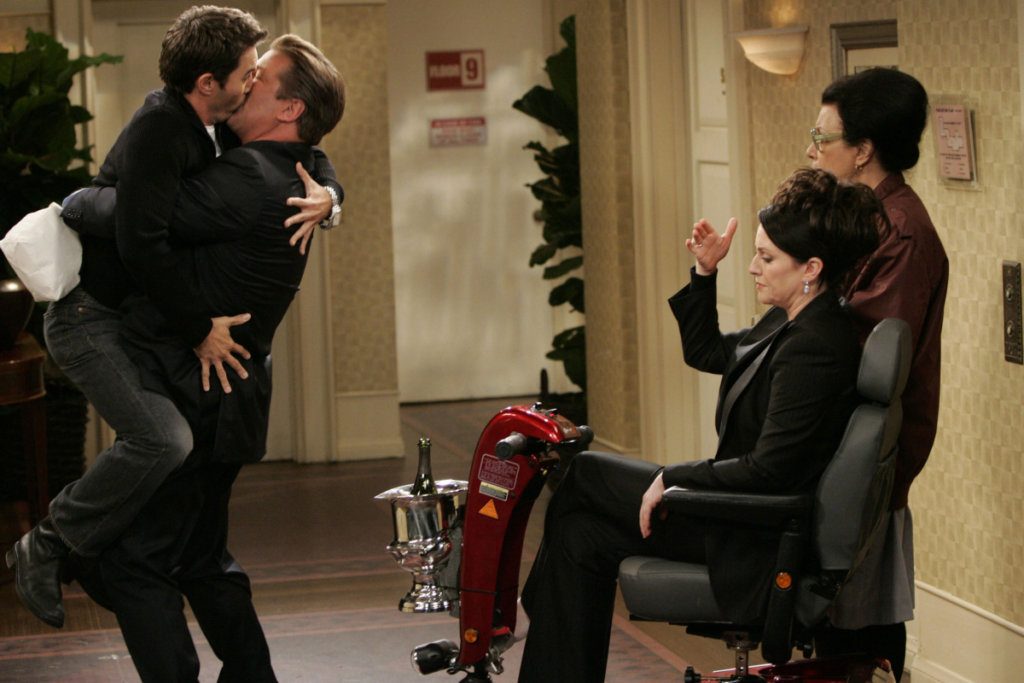 12. The Cast Received Matching Cars
Due to the success of the show, NBC decided to gift the four stars with matching Porsche Boxster convertibles. Pretty awesome "thank you" gift, don't you think?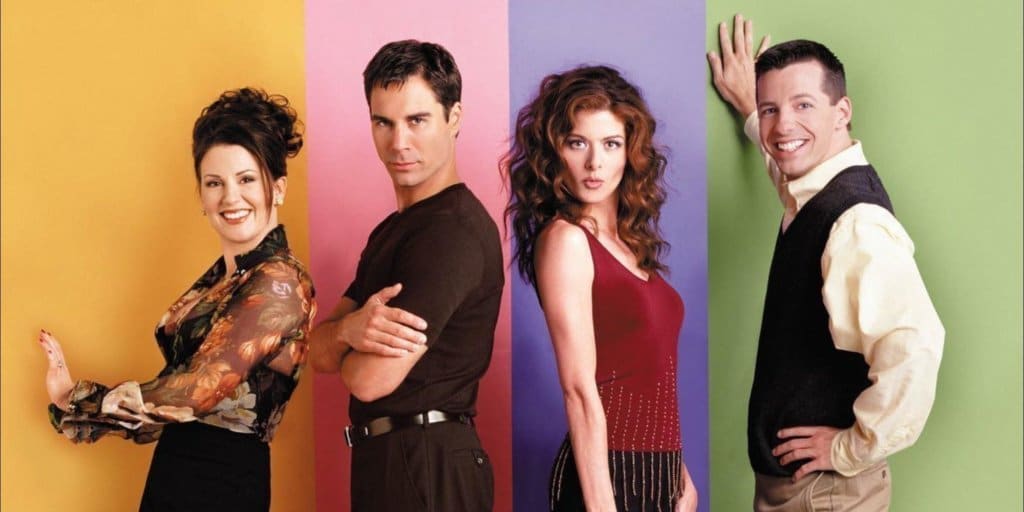 13. NBC Pulled the Plug on a Karen Walker Spin-off
Megan Mullally's character, Karen Walker, was slated to have her own spin-off show. But after the Friends spin-off featuring Joey tanked, the network passed on a sitcom and gave Mullally a talk show instead.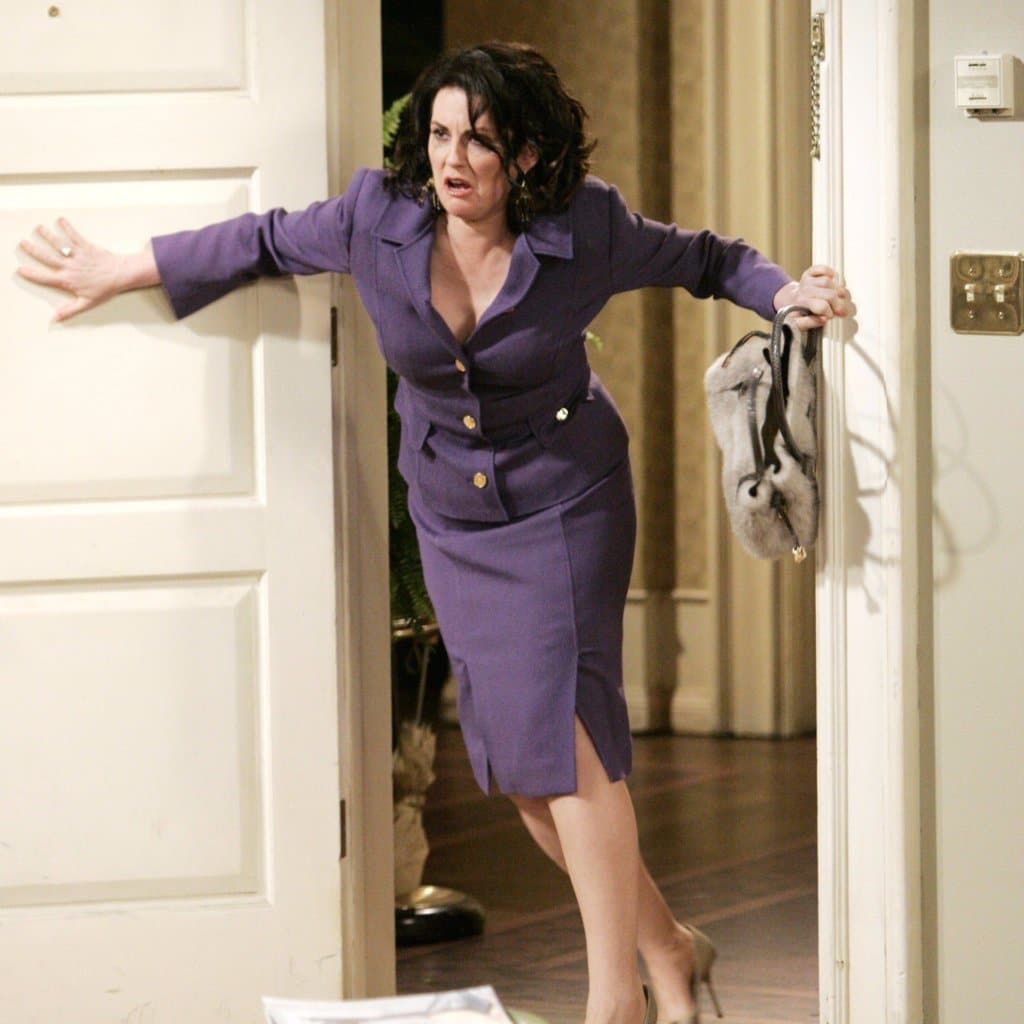 14. It's Based on Real-life
Will & Grace is actually based on creator Max Mutchnick's relationship with voiceover casting agency owner Janet Eisenberg. Mutchnick and Eisenberg dated before Mutchnick came out of the closet during their college years.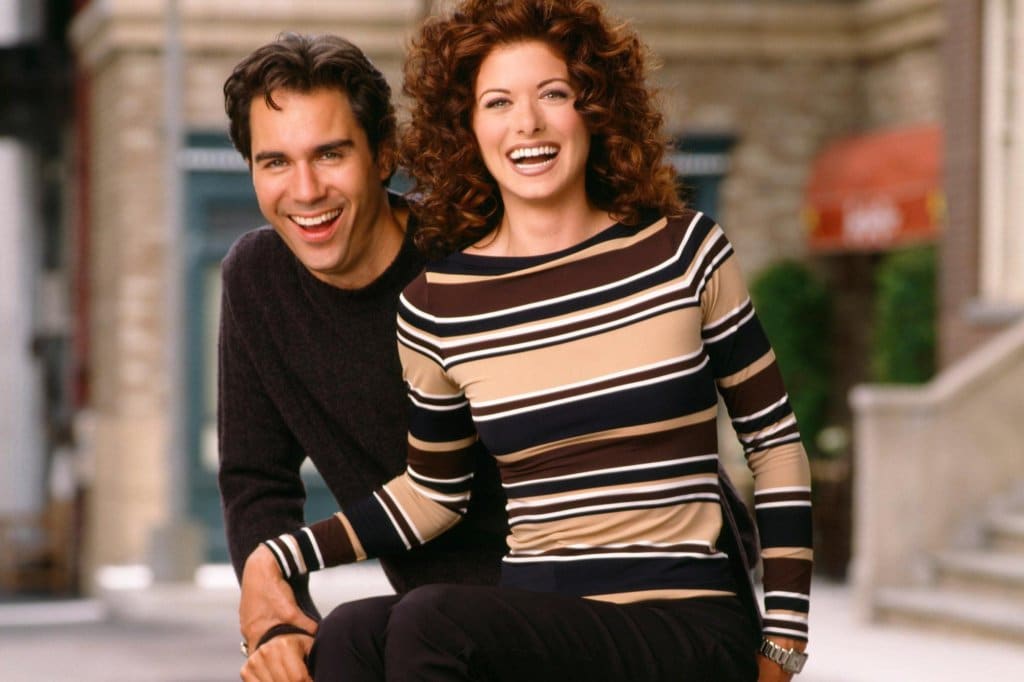 15. The Show Received Acknowledgement From the White House
In 2012, former Vice President Joe Biden appeared on Meet the Press and acknowledge how the show educated America about LGBT issues. He was quoted as saying, "I think 'Will & Grace' probably did more to educate the American public than almost anything anybody has ever done so far." Right on, Mr. former VP!