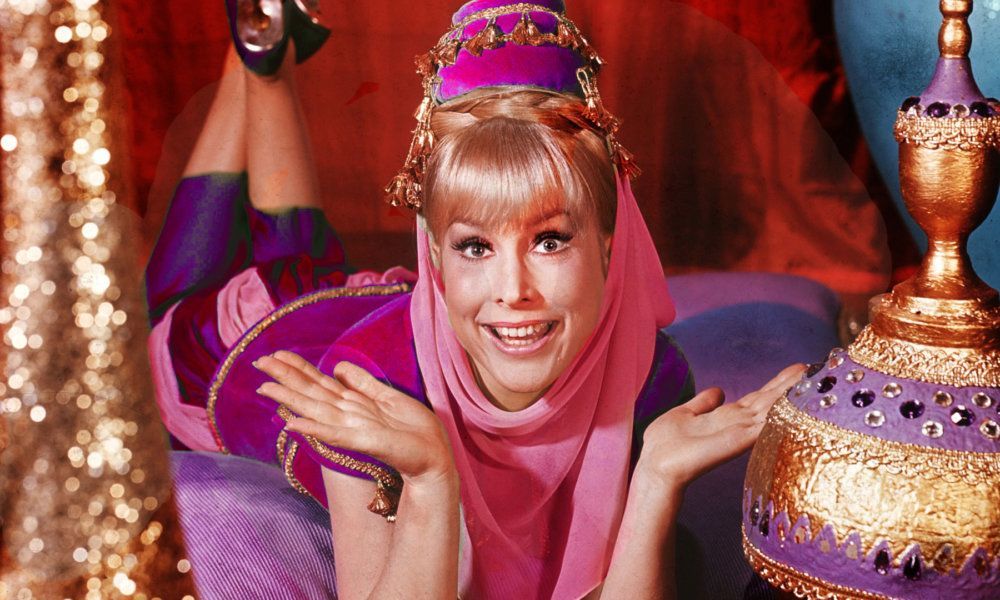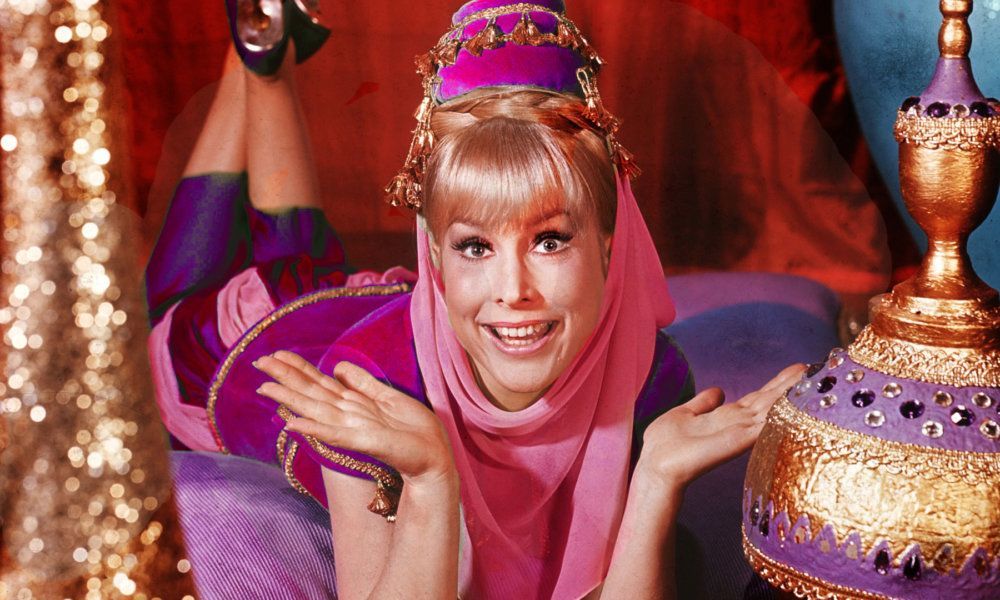 The NBC series I Dream of Jeannie premiered in 1965 in an effort to get their own piece of the magical popularity that Bewitched was providing over at ABC. The series starts with astronaut Tony Nelson (played by Larry Hagman) finding Jeannie the genie (played by Barbara Eden) living in the bottle and takes her home with him. Naturally, hilarity ensues between the genie and master. Here are some things you never knew about the show.
1. The theme song didn't exist until the second season
The first season of Jeannie was shot in black and white and played around with a couple different opening songs. It was in the second season that they switched to a color opening and the song that everyone remembers as the catchy theme song.