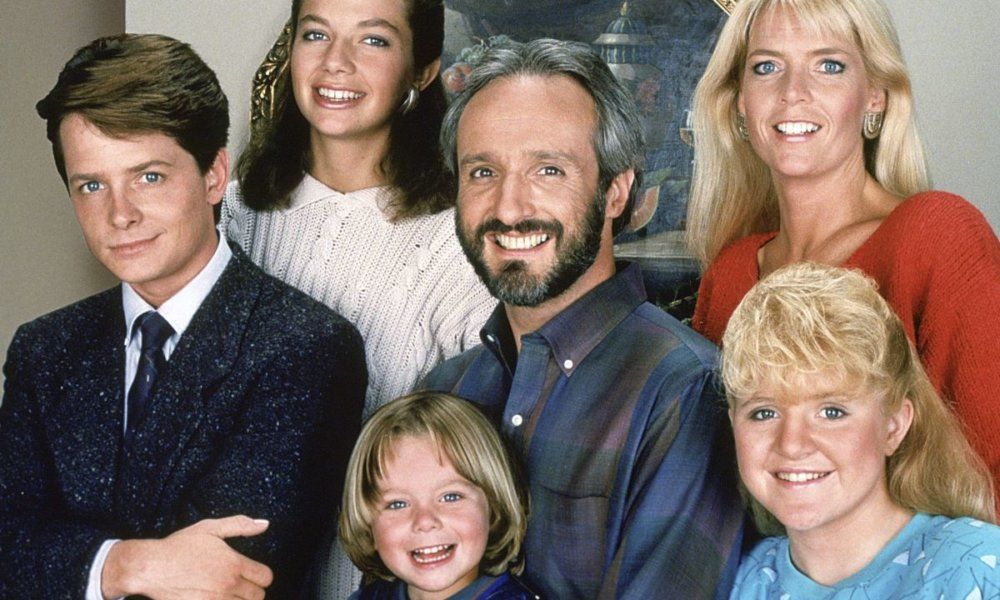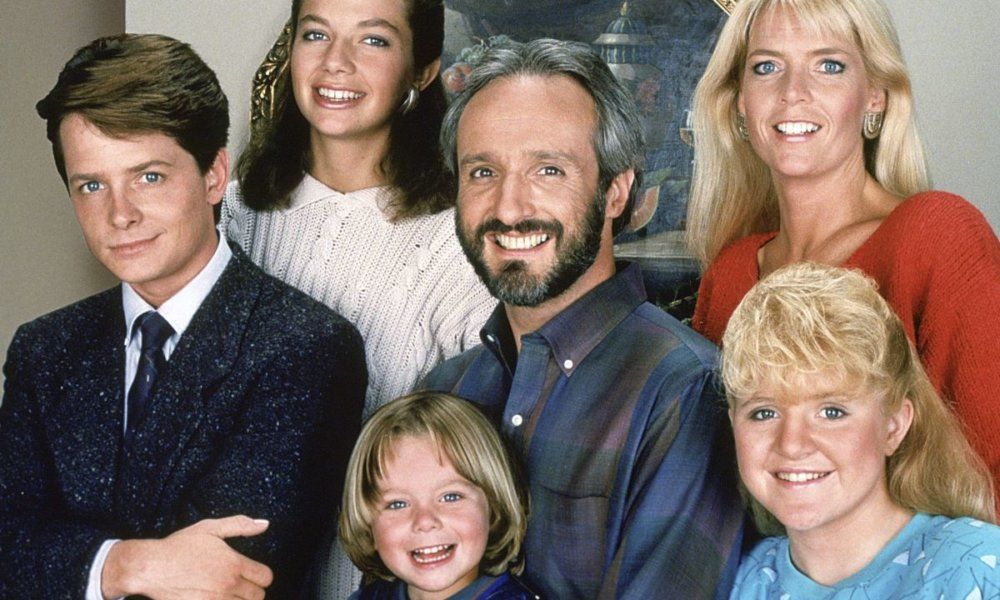 Family Ties found its comedy through a suburban family made up of free-spirited liberal parents, their ultra-conservative son and other kids clashing in the Reagan era. Remember that simpler time when we could laugh about the differences between the left and the right without it turning into a nasty polarizing fight? The show ran from 1982 to 1989 and won multiple awards, including three consecutive Emmy's for Michael J. Fox, who played the suit-wearing Alex P. Keaton to perfection. Here are some things you might not have known about NBC's powerhouse Thursday night sitcom.
1. Matthew Broderick was actually the first choice to play Alex
Matthew Broderick was first offered the role of Alex but turned the part down because he didn't want to move to Los Angeles. Gary David Goldberg was not initially interested in Michael J. Fox for the role but was convinced to see him read again. "So, [Weiner] calls him in, and I say, 'Anything you want me to tell you?' He goes, 'No, just do it better, huh?' And he gives me this little smile, and I'm thinking, 'Matthew who?' It was like 'boom.' He nailed it. He just played who he was, he played another side. He was Mike. And as soon as he left, I turned to Judith and I said, 'This kid's great. Why didn't you tell me about him?'"
2. But then they almost fired Fox
After the pilot aired, Brandon Tartikoff (the president of NBC) wanted to fire Michael because he didn't have the sort of face that you would see on a lunchbox. Michael has said: "So years later, when Back to the Future hit and Family Ties was the number two show on TV, I made Brandon a lunchbox with my picture on it, and I wrote, 'This is for you to put your crow in. Love, me.' Brandon turned out to be a good friend and a great guy. He kept that on his desk until the day he died."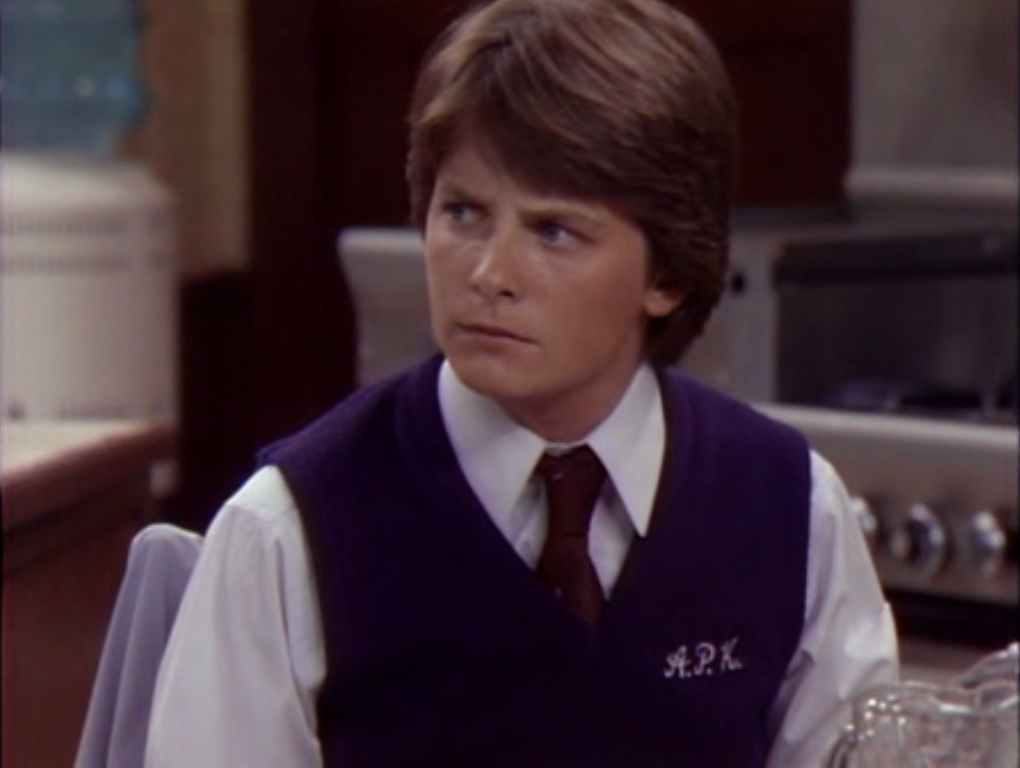 3. Michael J. Fox described Alex as a "scared kid"
Michael has said: "I always thought of him like a mansion made out of rice paper. He looked amazing, he felt good about what he presented to the world, but you could poke your finger through it any time you wanted to. And then the fun was watching him react to that and recover from that and hoist himself back up to that place where he thought he was."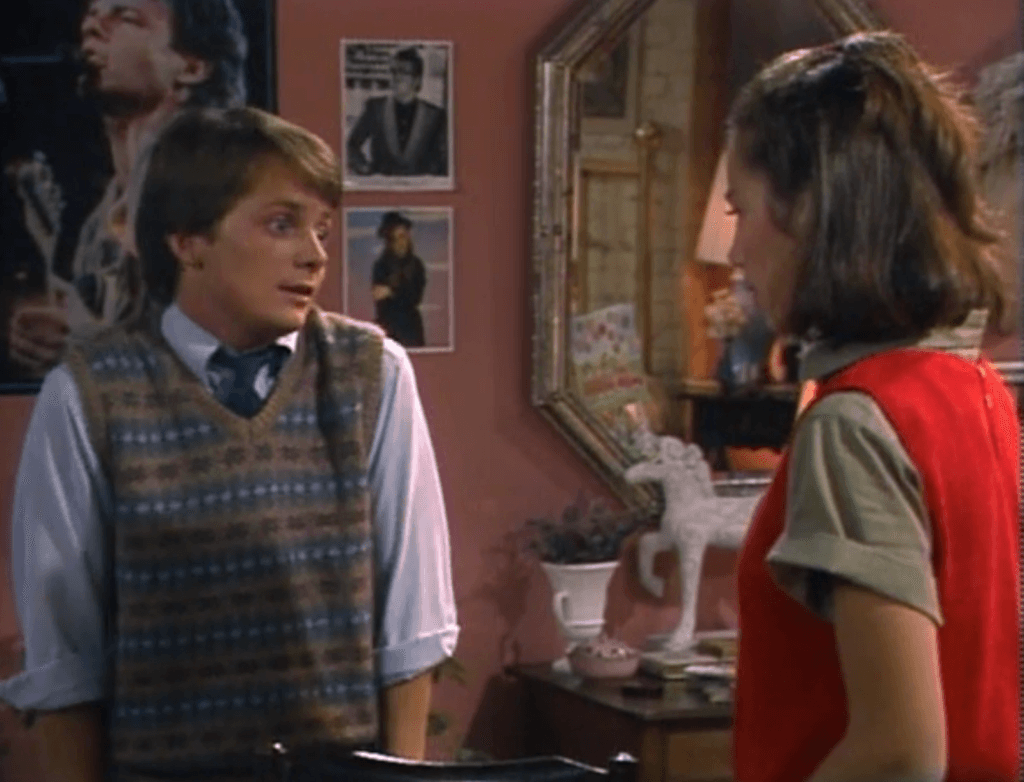 4. He also saw himself in him
Michael has also said that he saw a lot himself in him and that the role taught him a lot about acting. "What I learned about acting, especially doing that show, is that I thought as acting, when I was younger, as something you put on a character. You're trying to be somebody else, and really what it is, is trying to take stuff off. That's the great fun of playing Alex: he is a kid who's putting on all this stuff, and when it was really effective was when you see him naked. You see he's just this scared kid."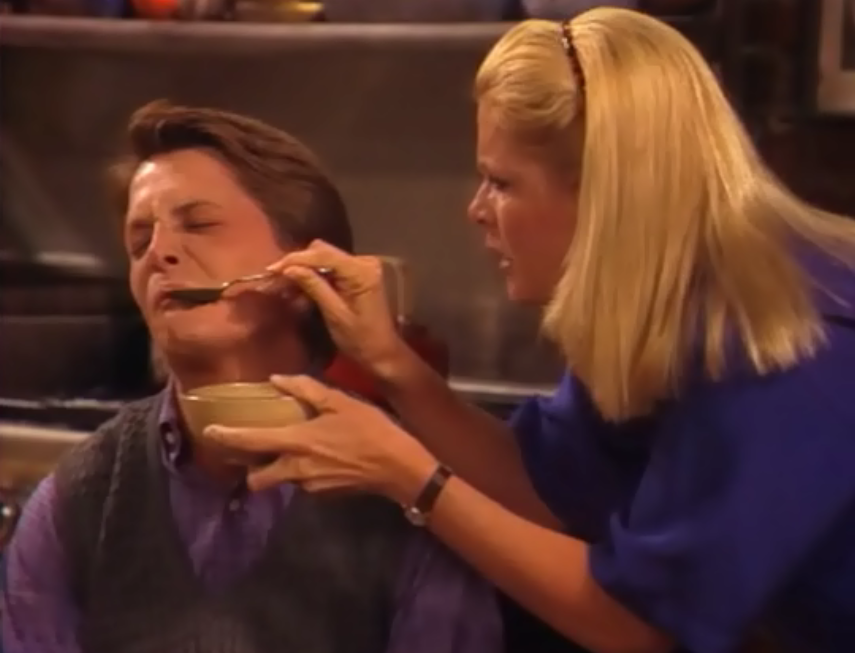 5. Michael J. Fox was inspired by his brother for the role
In addition to seeing a bit of himself in Alex, Michael has also said that he based some of his behavior off his real life brother. "My brother was so funny at the dinner table that you'd wait for what he had to say. He'd put his glass of milk down and from the minute he took the glass of milk from his mouth you're waiting for what he had to say. So later, all that became a part of Alex."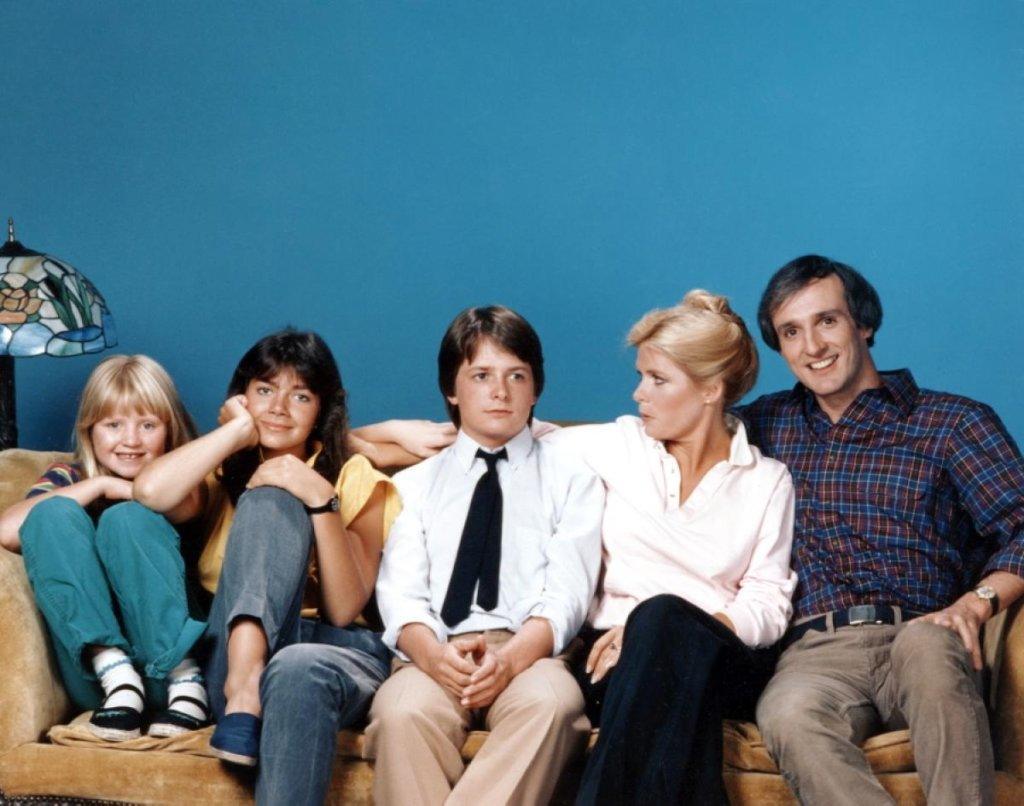 6. Alex was popular with both Democrats and Republicans
Michael J. Fox himself grew up in Canada so he didn't have ties either way, but he said that both Democrats and Republicans loved the character of Alex. "As the character developed, Republicans really took Alex under their wing and made him a poster boy for the movement. At the same time, too, social liberals were writing me letters saying, 'Way to go satirizing that point of view.' So I was loved on both sides and that was uniquely about the character and uniquely about the show. It was one of the shows where it just caught a time. It just found its niche."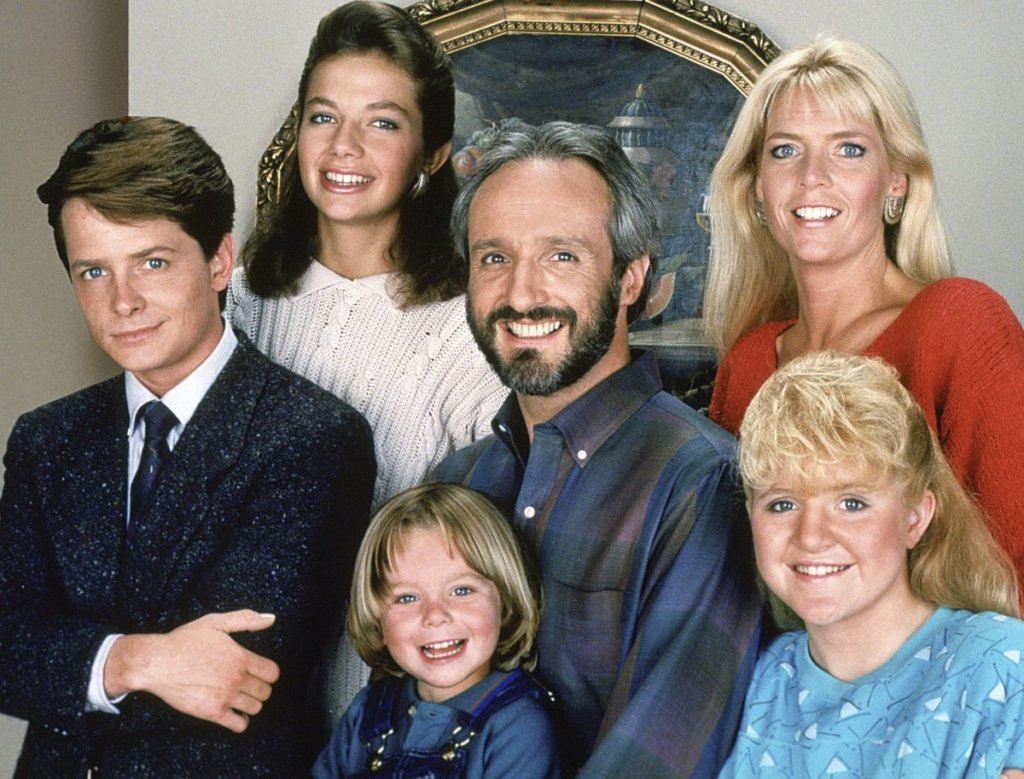 7. Scott Valentine felt bad about how much he was being paid
Scott Valentine played Mallory's monosyllabic boyfriend Nick Moore, who didn't exactly have a lot of lines. "That was some tough stuff there. I'm so glad I went to the [American Academy of Dramatic Arts] and to all the other fine acting institutions so I could grunt on primetime television. The primal dig, the date from hell. It was a lot of fun, but literally there were times where I only had to utter two guttural utterances in a show and they paid me a bundle of cash for it. I felt bad at times."
8. Mallory Wasn't Always An Airhead
Mallory ended up being a bit of a ditz, but it didn't start out that way. Justine Bateman who played her started taking Alex's digs as faux compliments and the producers decided to go in that direction. By the way, the actress is no dummy in real life. She's just about to graduate from UCLA's computer science and management program.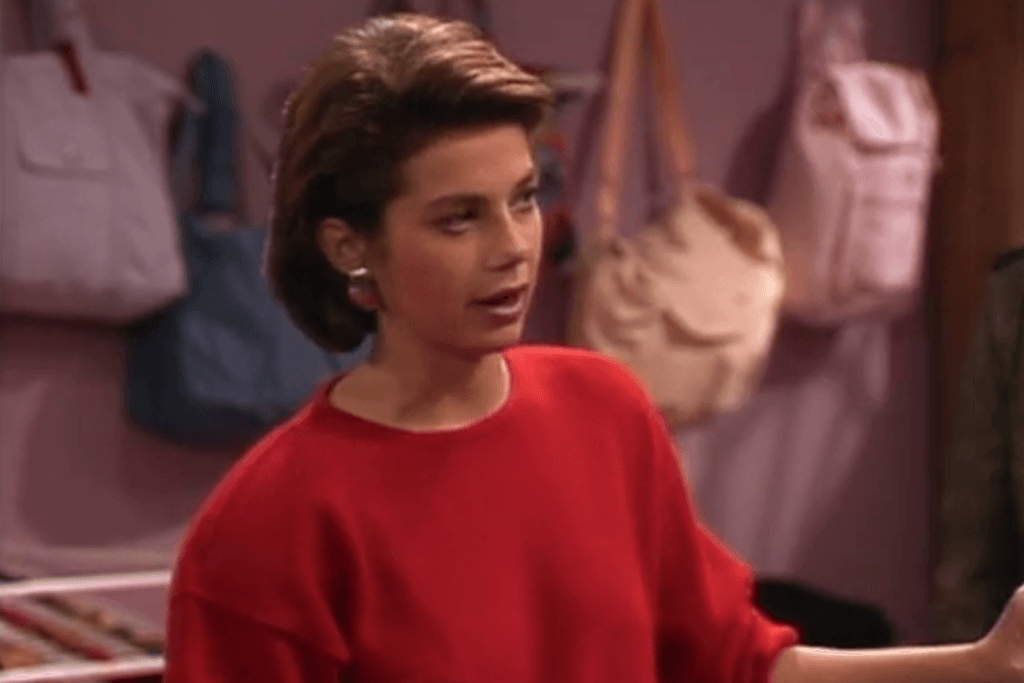 9. Fox had to shoot Back to the Future and Family Ties at the same time
Michael J. Fox couldn't get time off from Family Ties to shoot Back to the Future, so he frequently went from set to set day and night. "All of a sudden, I came back from Christmas break and I went to work on Family Ties, and then that night I was standing in the parking lot with flaming tire tracks running between my legs—and my whole world changed. I ended up getting about three hours sleep a night for the next three or four months, because they had to get the movie out that summer."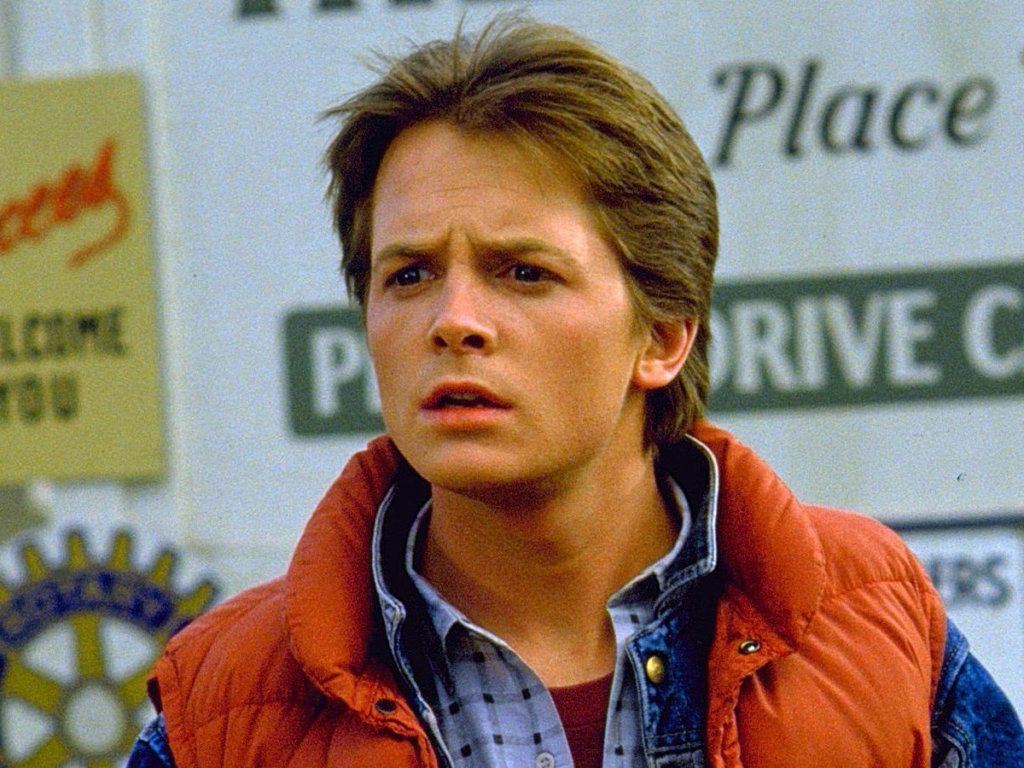 10. Scott Valentine got three pilots…that all failed
Nick Moore became one of the more popular characters on the show even though he was initially only supposed to last a single episode. Later they attempted three different spin-off shows, including one called The Art of Being Nick, but all three pilots failed.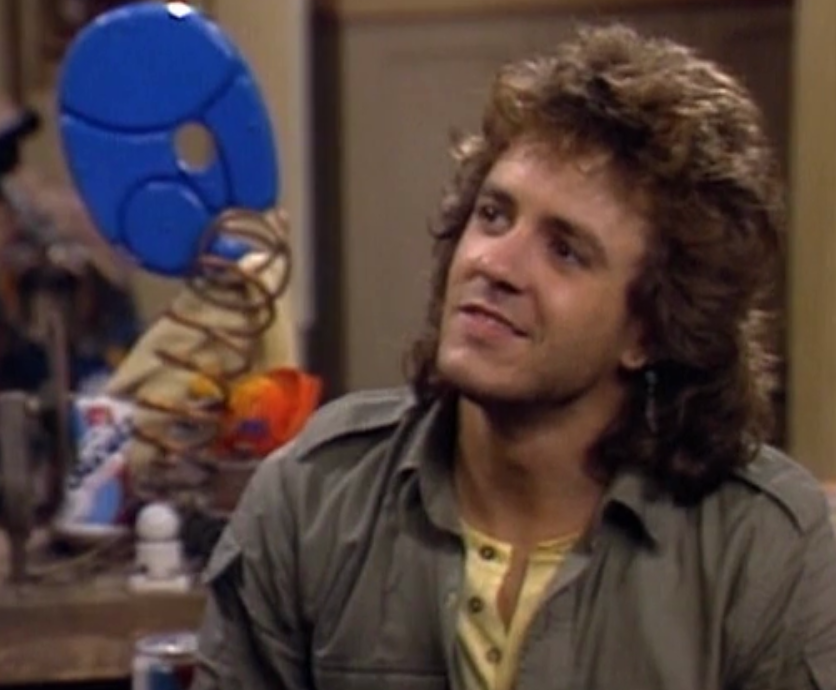 11. Tracy Pollan and Michael J. Fox met on the show
She was only on the show for one season, but her role as Alex's girlfriend Ellen changed both of their lives forever. The two later married and had four children, but at their first meeting Tracy has admitted that she thought he was a little full of himself. "He was feeling good about himself. I think I thought he was kind of full of himself. And then we started to work together and I got a completely different impression and how completely opposite from that he was—just funny and so smart, and just all of these other things came through those first two weeks we worked together."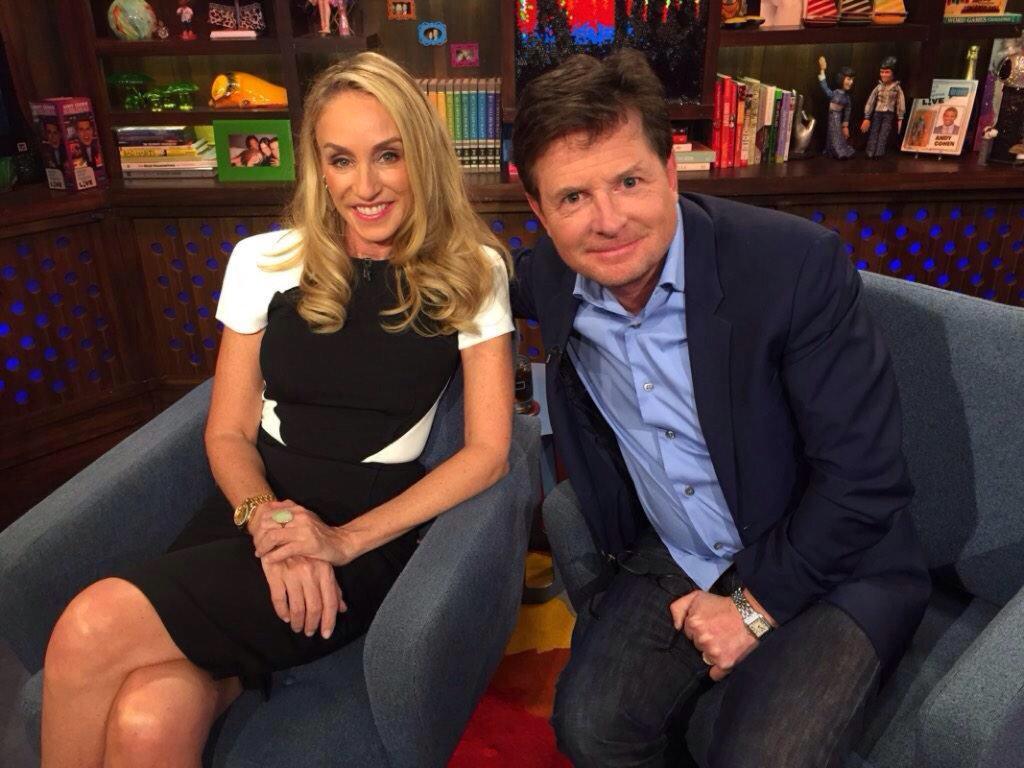 12. Michael immediately liked her
Michael has said that he immediately had a crush on Tracy and actually credits her for winning his first Emmy. "I had this moment where I was looking at her and thinking, 'She's really good.' She was so present. I really learned the importance of presence. I'd been having a lot of fun playing this guy for laughs, but I really felt, 'Now I gotta work here. I gotta show up and do this because this actress is really the real thing.' It was a profound moment for me, in a way."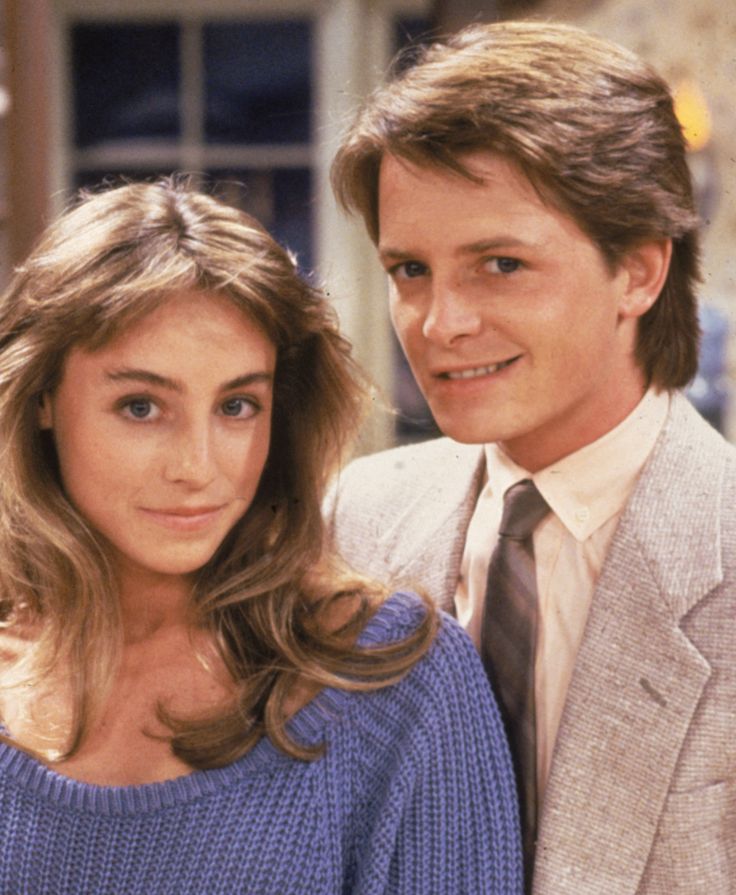 13. Then they had to deal with Courteney Cox rumors
When Courteney Cox joined the show as Alex's girlfriend Lauren Miller, the rumors began that Michael had broken up with Tracy for Courteney, but they all pretty much ignored it. In 1987 Michael said: "People always want to read there's romance when it's just two actors having a good time working with each other. I'm having a great personal relationship with Tracy and a great professional relationship with Courtney."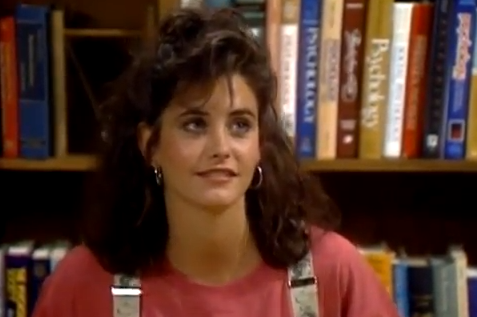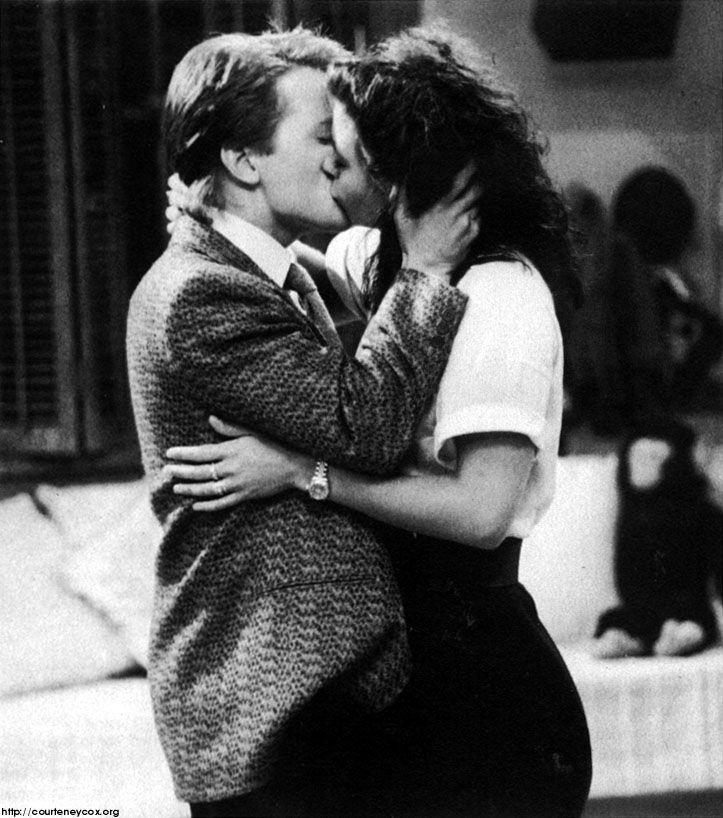 14. Brian Bonsall got the role on his first TV audition
Brian Bonsall booked the role of Andrew "Andy" Keaton on his first TV audition after doing some commercials. He beat out 500 other child actors for the role. Since the show he has had a few arrests, including one for assaulting a girlfriend and one for hitting a friend with a stool.
15. The Show Had a Lot of Famous Guest Stars
Lots of famous (or soon-to-be famous) faces passed by the Family Ties set throughout the years – including a few future Oscar winners. This list includes Christina Applegate, River Phoenix, Julia Louis Dreyfus, Crispin Glover (Fox's Back to the Future dad) Geena Davis and Tom Hanks.
16. A song got a delayed number one spot thanks to the show
Alex and Ellen's love song (and break-up song) was "At This Moment" by Billy Vera and the Beaters, and although it was recorded in 1981, the popularity of the show in 1987 caused the song to hit the number one spot on both the Hot 100 and adult contemporary charts.