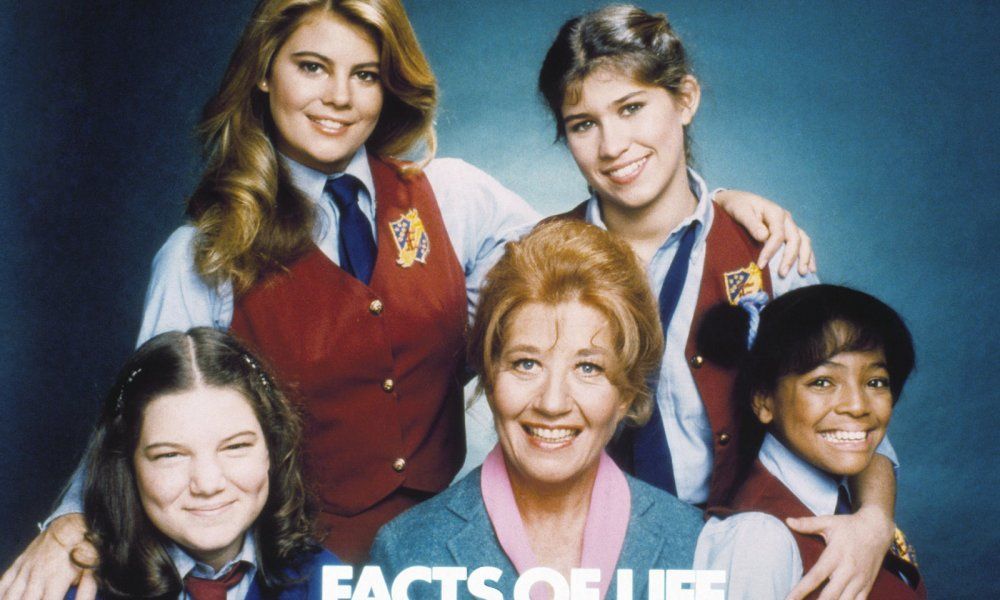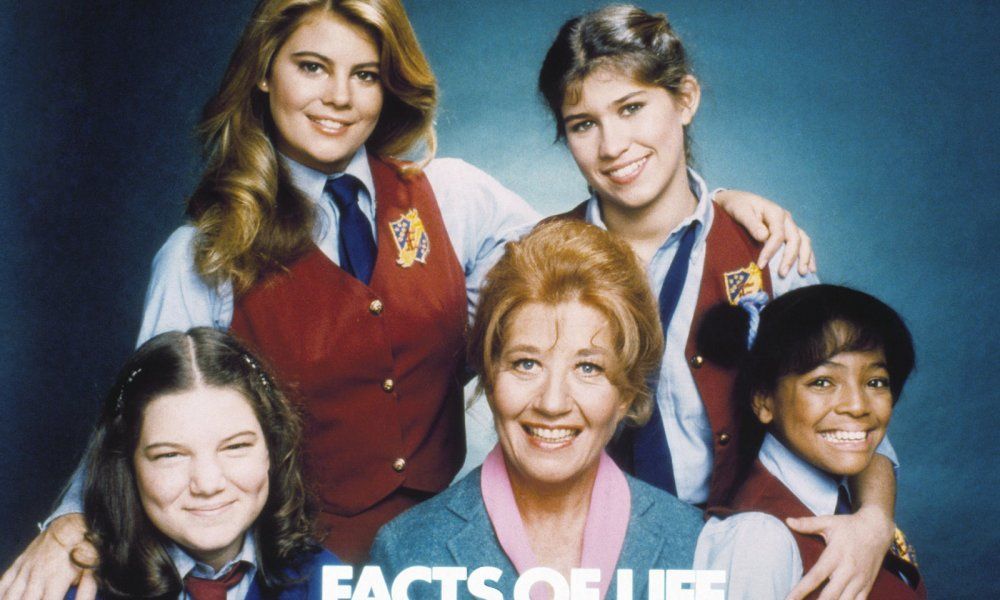 The Facts of Life was a spin-off from Diff'rent Strokes that took to the air in 1979, but it was not the immediate hit that was it expected to be. With some rearranging for the second season, it found its flow and continued to run until 1988. Focusing on the coming-of-age antics of prep-school girls Blair, Jo, Natalie and Tootie, under the watchful guidance of Mrs. Garrett, it became a hit of the '80s, complete with big hair and even bigger shoulder pads. The show delved into some pretty serious topics and social issues for its time, including teen suicide, eating disorders and death. You probably remember the theme song (You take the good, you take the bad, you take them both and there you have the facts of life – if only it were that simple!), but are some things you might have forgotten about the classic teen show.
1. Molly Ringwald was one of the founding cast members
The first season of The Facts of Life featured a larger cast of students at Eastland, an all-girls boarding school. One of them was played by Molly Ringwald, who of course later became the John Hughes teen movie darling of the era. Between the first and second season, a handful of cast members were let go to focus on four main characters.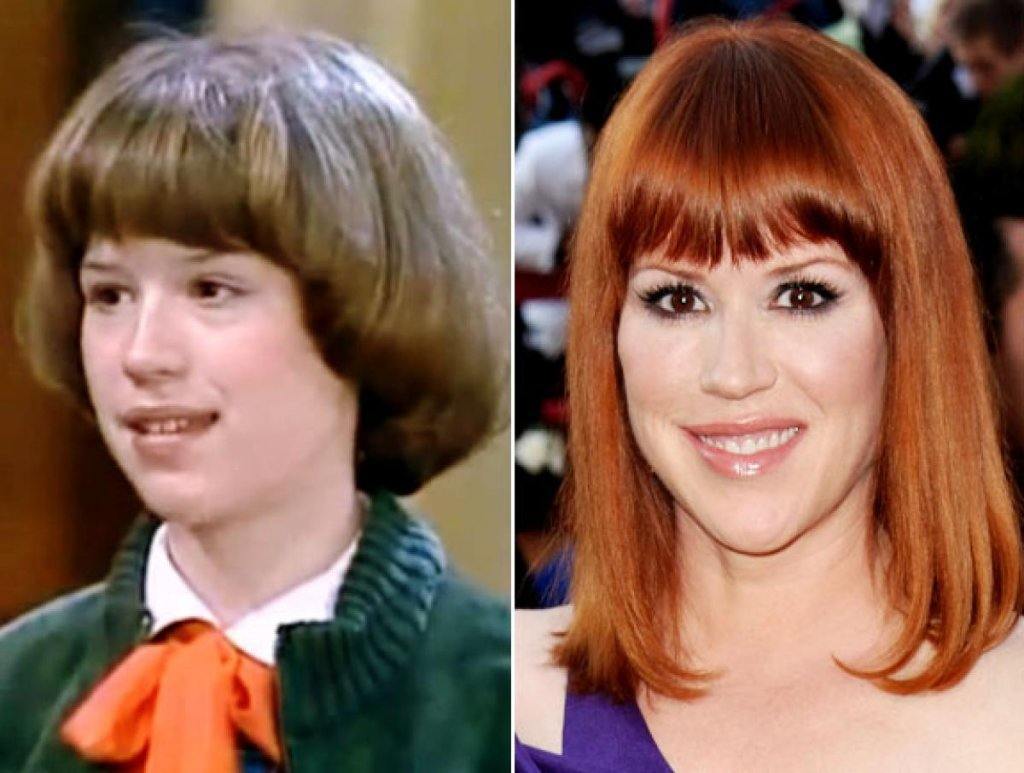 2. The season two cast didn't know about the cuts
When the core actors returned for the second season they had no idea that the cast had been pared down. Lisa Whelchel has said: "Everybody was shocked. Nobody knew—that I know of—that they were going to make this major cut."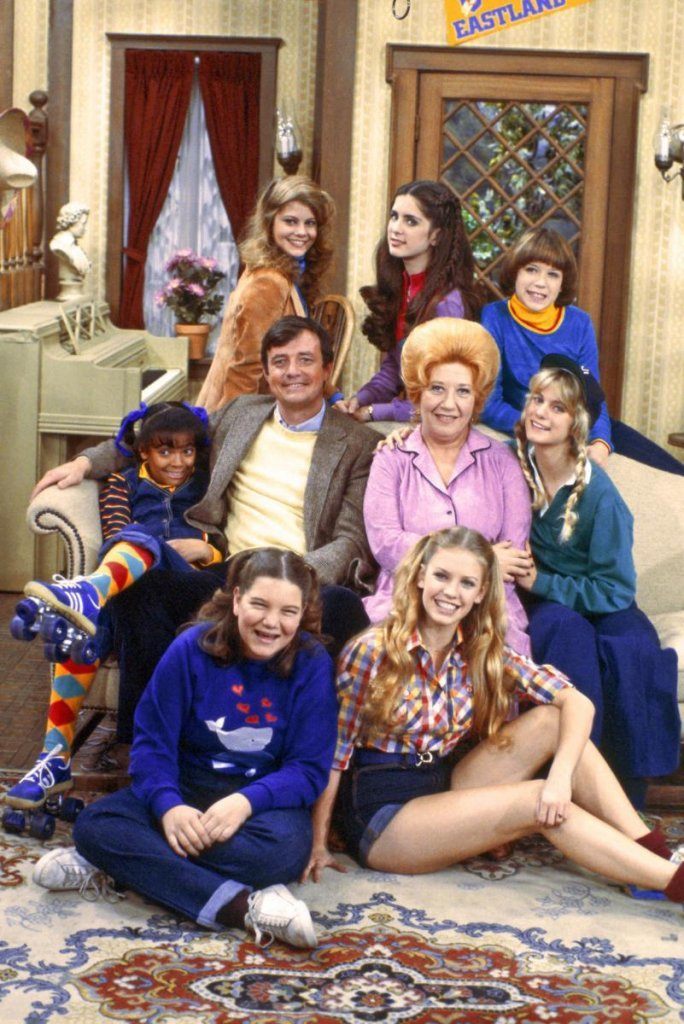 3. The show was progressive in certain ways
Did you know The Facts of Life was the first TV show to ever feature an all-female cast? Later on, some guys were added to spice things up, most notably George Clooney as the school handyman. Geri Jewell became the first performer with cerebral palsy to ever land a regular role on a primetime series when she was cast as Blair's cousin Geri. She was spotted by Norman Lear while performing at the Media Access Awards. "That particular night, Norman was in the audience. I got a standing ovation, and I ran into Norman in the elevator. He said, 'You'll be hearing from me really soon, kid.' Three months later, he called me with the cousin Geri episode, and I filmed it two weeks before Christmas that year."
4. Tootie's roller skates were to make her taller
Tootie spent a lot of time in her trademark roller skates, but it wasn't just a character choice. They actually put actress Kim Fields in those because she was so short. Interestingly, she lost out to a role on Diff'rent Strokes because she was too tall for the scenes with Gary Coleman. Bonus trivia: What was Tootie's real name? Answer: Dorothy Ramsey.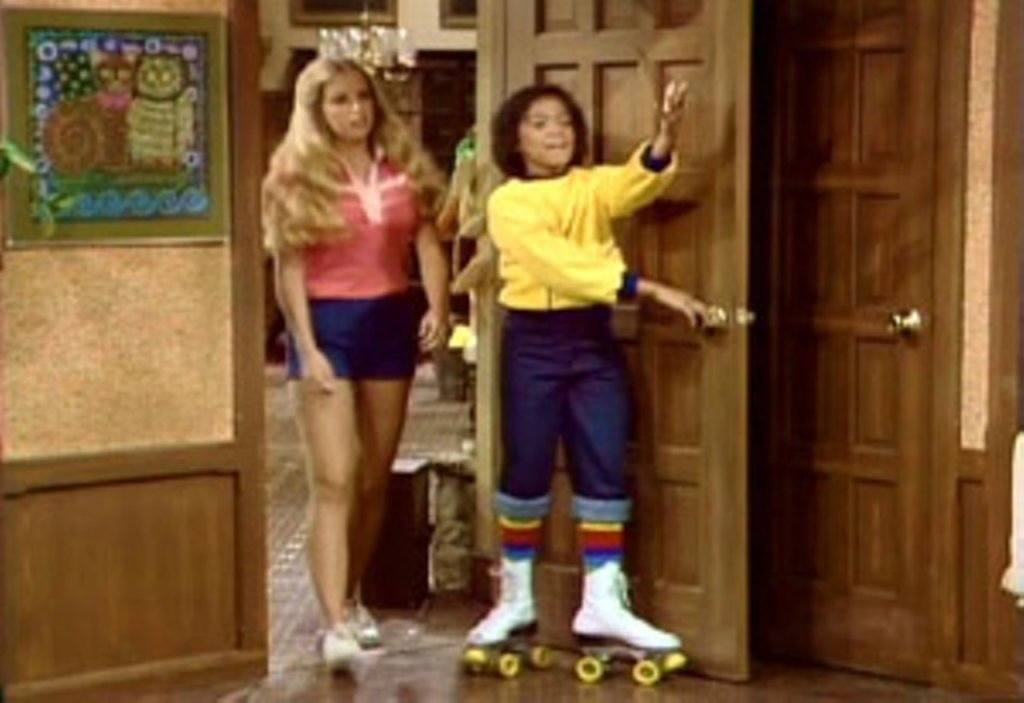 5. Mindy Cohn was not an actress
Mindy Cohn's role of spunky Natalie was created just for her, even though she was not an actress. During some research for the show, the producers went to an all-girls school to talk to students where they met Mindy…and decided that they wanted her to be in the show. Talk about luck. She has since gone on to be the voice of Velma in various Scooby-Doo productions.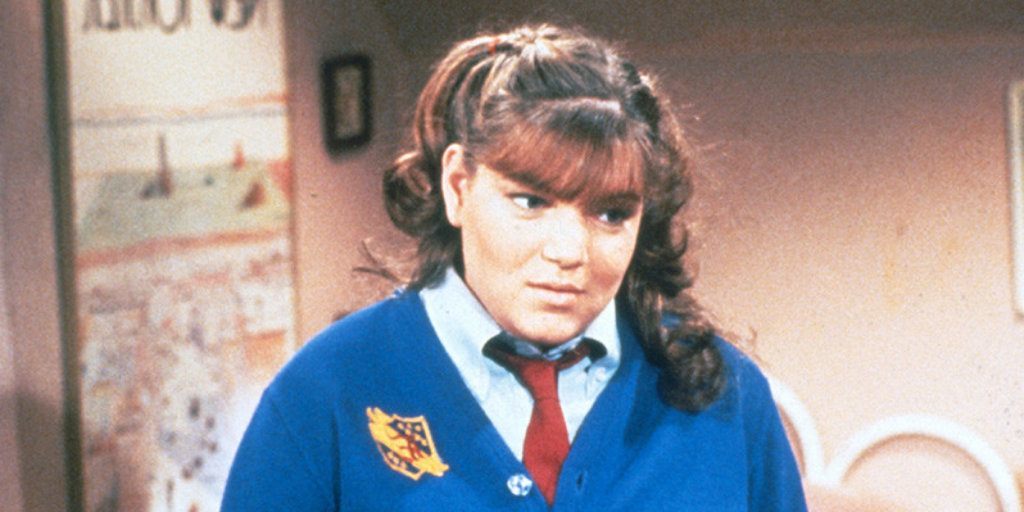 6. Some future Oscar winners graced the set
Not only did many of the guest stars on the show go on to become famous actors, a few of them went on to become Oscar winners. Helen Hunt, George Clooney, Grant Heslov, and writer producer Paul Haggis all had their part in the show. Other future stars that made an appearance include David Spade, Richard Grieco, Juliette Lewis, Jami Gertz, Penelope Ann Miller, Doug Savant, Seth Green, and Mayim Bialik.
7. Lisa Whelchel doesn't remember kissing 'The Sexiest Man Alive'
In the season 7 episode "The Reunion" Lisa Whelchel (who played rich girl Blair) and George Clooney's character shared a kiss…that she doesn't remember. She has watched the clip on YouTube and said: "I am all for repressed memories, but why I repressed that one I don't know!"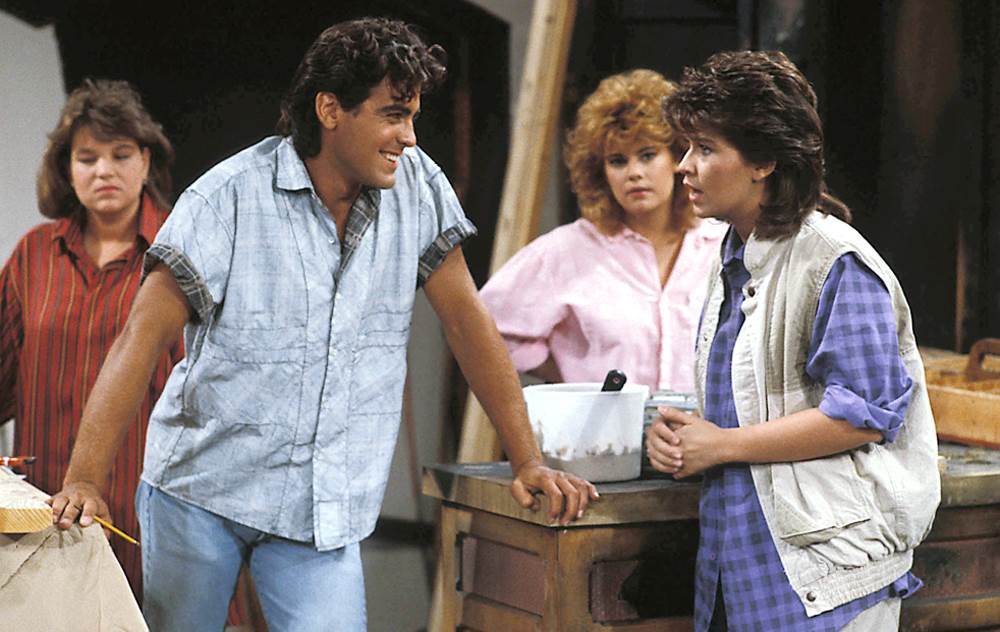 8. There was a lot of pressure about weight
Like many teenagers, the cast members had some weight fluctuations while they were on the show. In fact, Joan Rivers used to rudely call the show "The Fats of Life." Mindy Cohn was encouraged not to lose weight since it fit her character, but Lisa Whelchel has said the producers "hired nutritionists, therapists, and hypnotists. The sent me to fat farms, exercise trainers, and health spas. They even brought the scale to the rehearsal hall and had me weigh in every morning, while everyone gathered around to see if I had gained or lost any weight."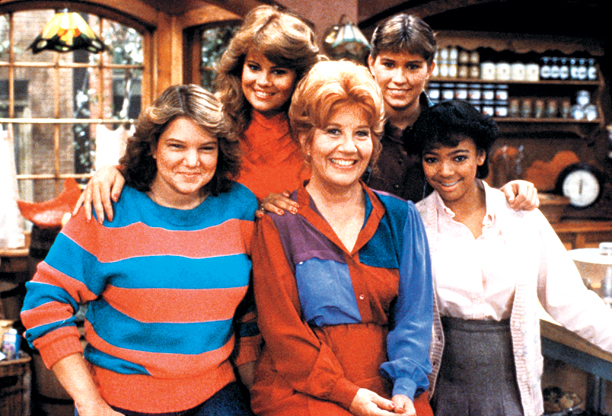 9. The character Jo was based on the Fonz
Nancy McKeon, who joined the cast in season 2, has said that her tough-girl character Jo Polniaczek was originally molded after the Fonz. "Jo originally was a lot like the Fonz; then they wanted to take away some of her dominance, which I didn't want to do. So we talked about it, and came up with the way she is now. She's not the Fonz, she's not a wimp; she stands out alone."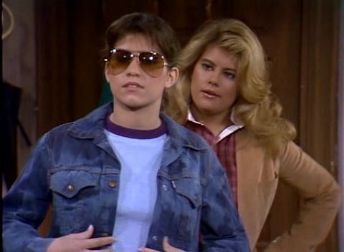 10. Jan Brady punched Blair
Eve Plumb appeared in two episodes as Blair's sister. In one scene, they were supposed to scuffle, and the former Brady Bunch-er punched Lisa Whelchel in the face a little harder than anticipated. For a joke, Lisa had the makeup department give her a black eye and they kept up the pretense for a few hours.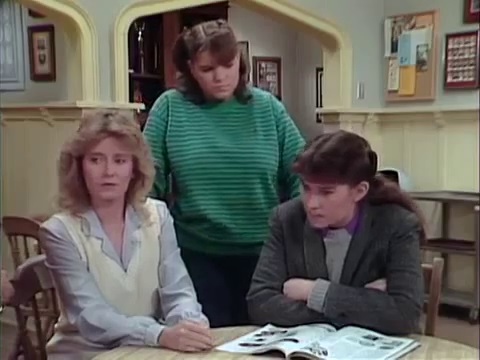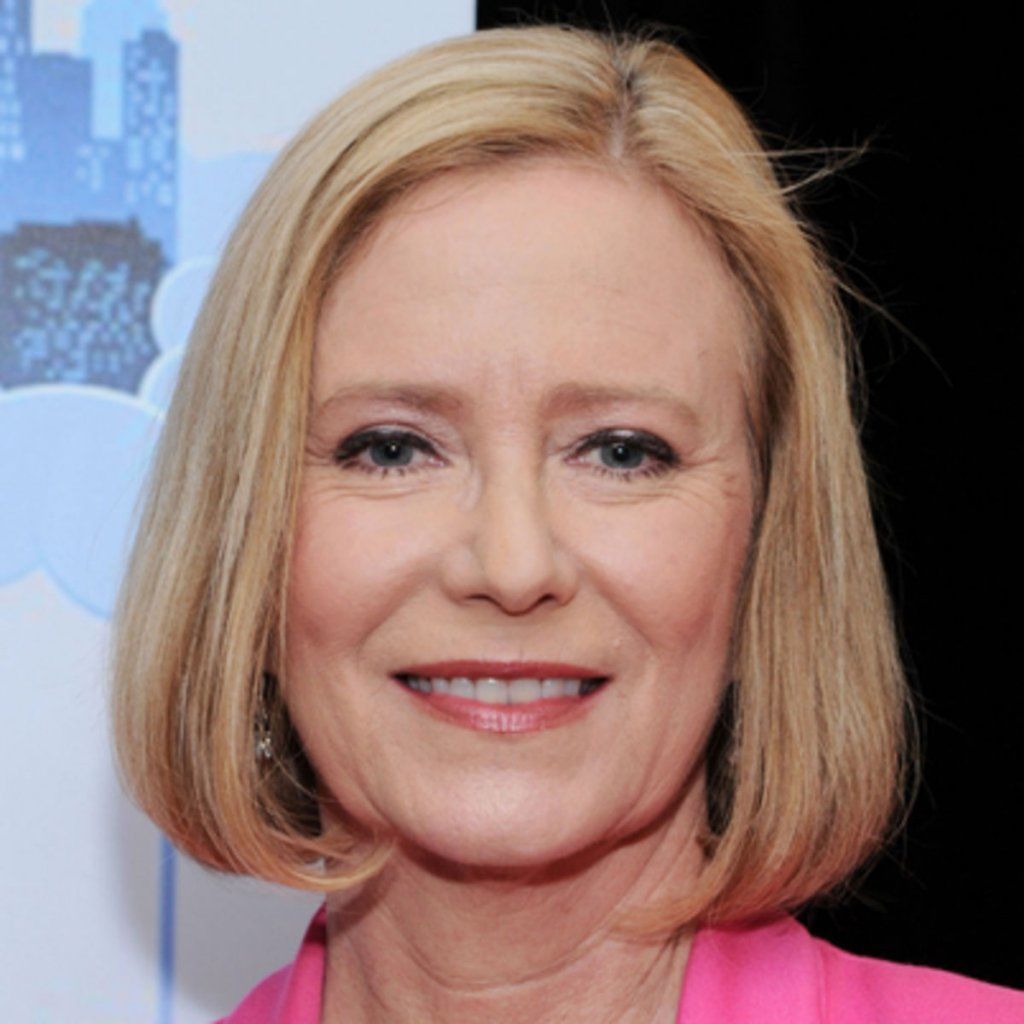 11. Lucille Ball saw herself in characters on the show
Lucille Ball once ran into Mindy Cohn at a restaurant and said to her: "You and that Tootie remind me of me and Viv. You are a very funny lady, Ms. Cohn. You keep this up now, 'cuz you have a lot to offer." Compliments don't get much better than that.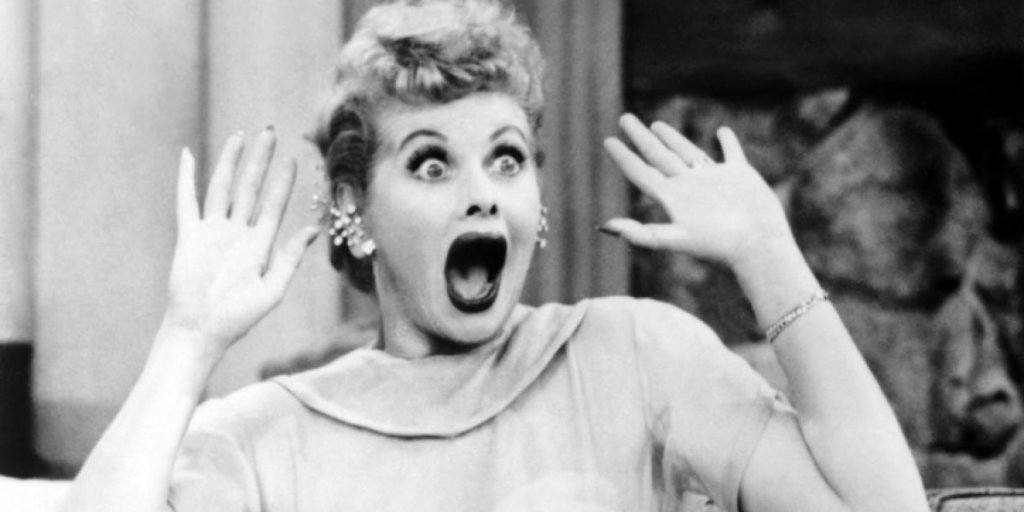 12. Some of the actresses later got auditions on Friends
Nancy McKeon later read for the part of Monica on Friends but of course lost out to Courteney Cox. Lisa Whelchel was asked to read for Rachel…but she thought the show was too sexual and turned down the opportunity despite loving the script and knowing that it would be a hit.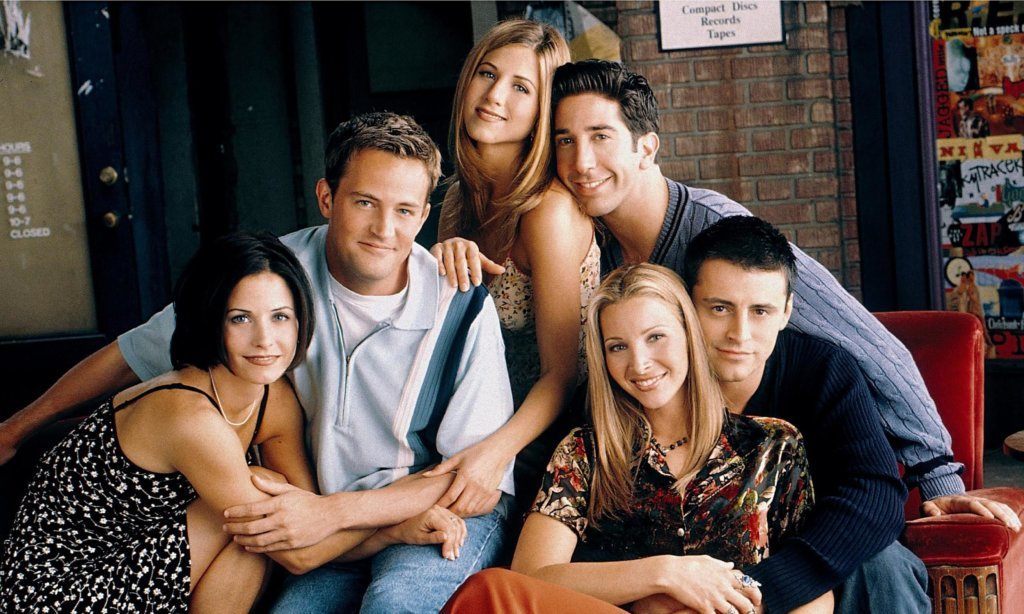 13. In fact Lisa felt very strongly against premarital sex
Lisa, a strict Christian, actually declined a storyline where her character would lose her virginity, and refused to be on the episode when Natalie eventually did (remember Snake?). "Parental guidance is so loose these days. A lot of young girls get their lessons on life and discipline from TV. I don't believe in premarital sex, and I don't want to condone it to any young person who's watching."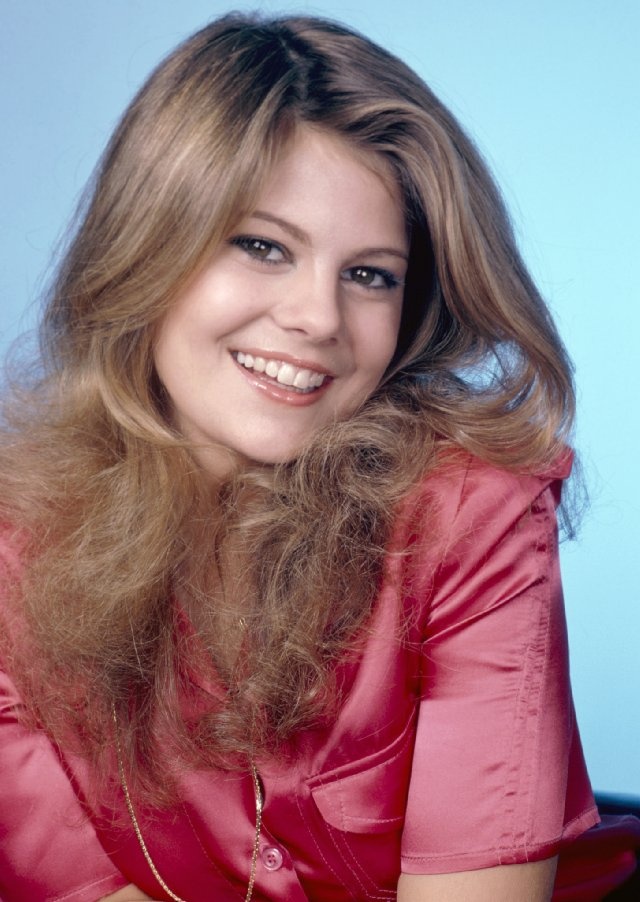 14. Charlotte Rae quit and suggested Cloris Leachman take her place
Charlotte Rae eventually got tired playing her role as housemother Mrs. Garrett, but she suggested that her good friend Cloris Leachman join the cast in her place in season 8. She did, as Edna Garrett's sister Beverly Ann and the new co-owner of the Over Our Heads gift shop.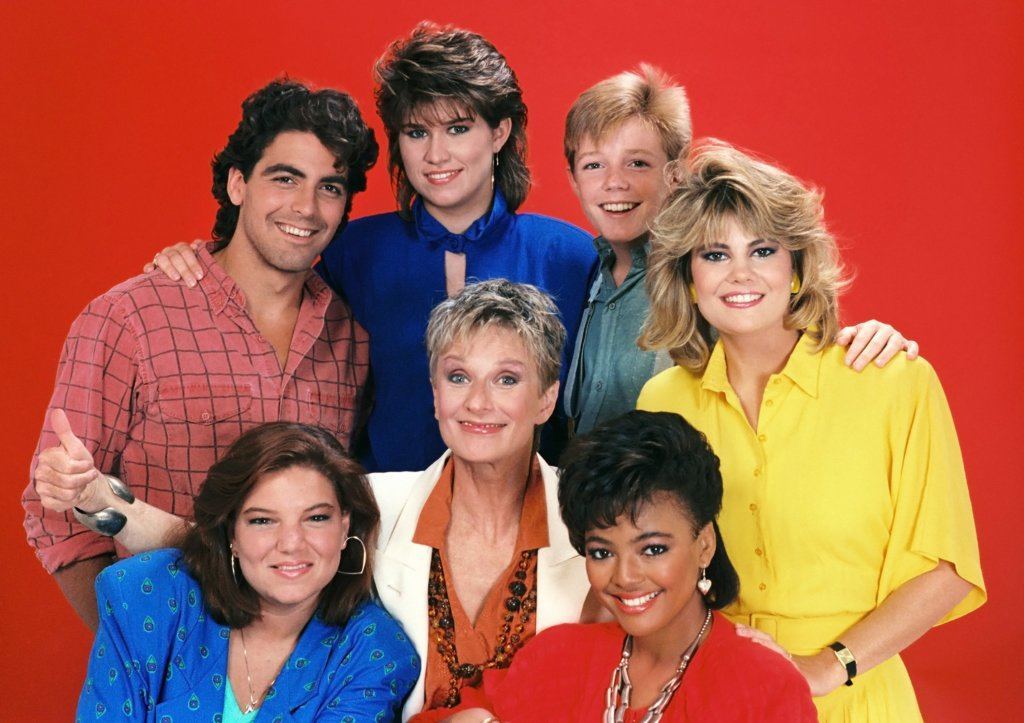 15. At the time it was the longest running sitcom on NBC
When the show ended in 1988 it was the longest running sitcom in the history of NBC, airing 201 episodes and three TV movies.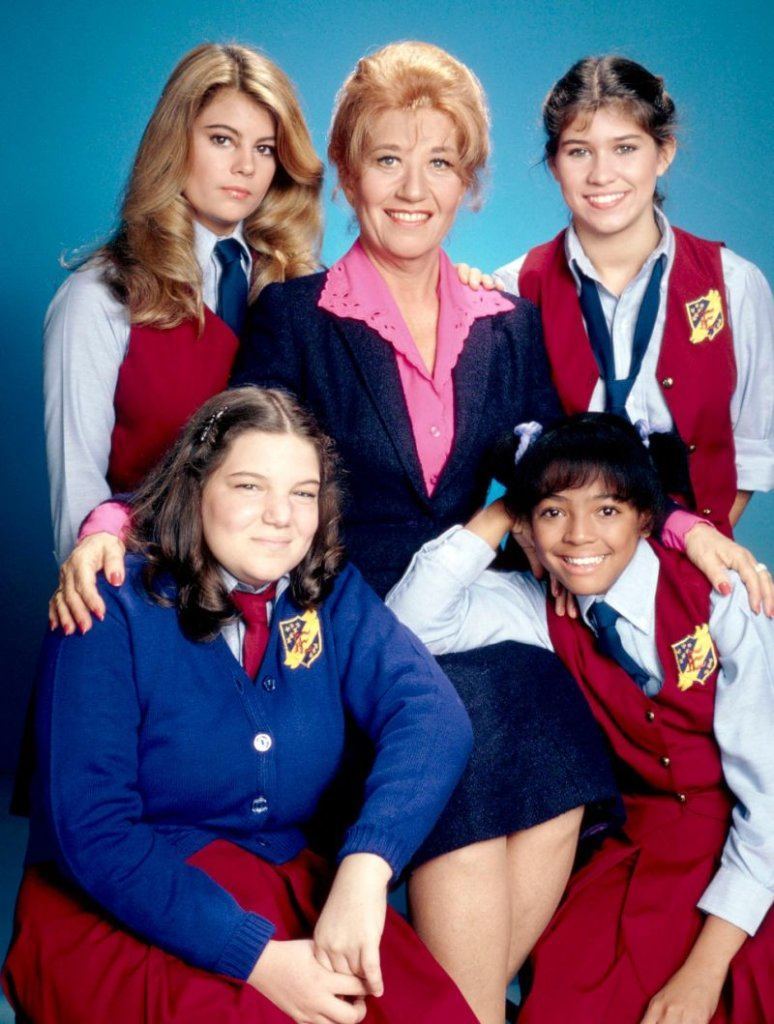 16. The show didn't spin-off
The final episode had Blair Warner buying the Eastland school, and there were plans to spin the show off with her as the new housemother at the helm, guiding a new generation of students through the facts of life. However, it wasn't picked up. There were six attempted spin-offs throughout the show's run, but none of them took.