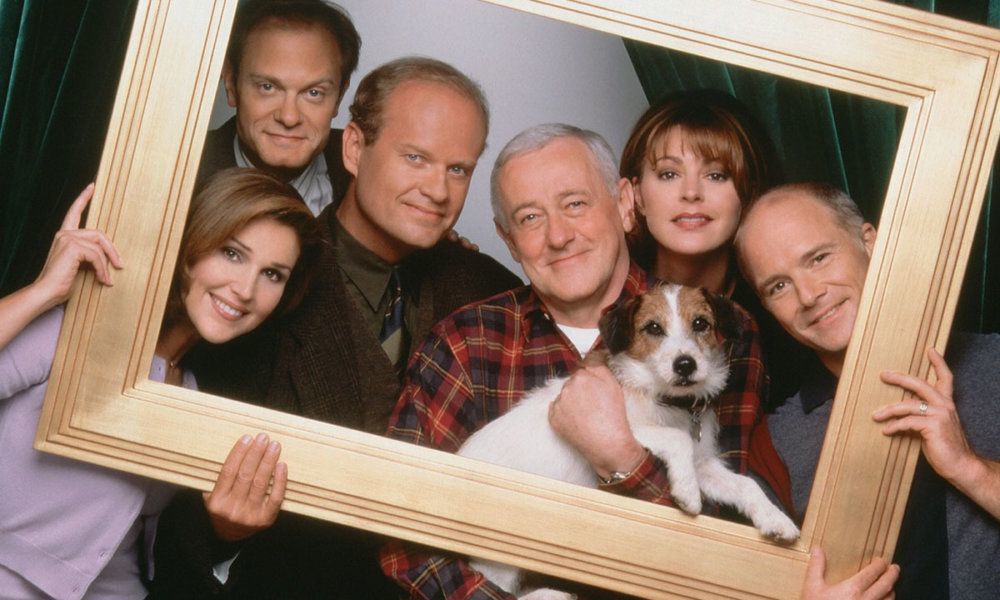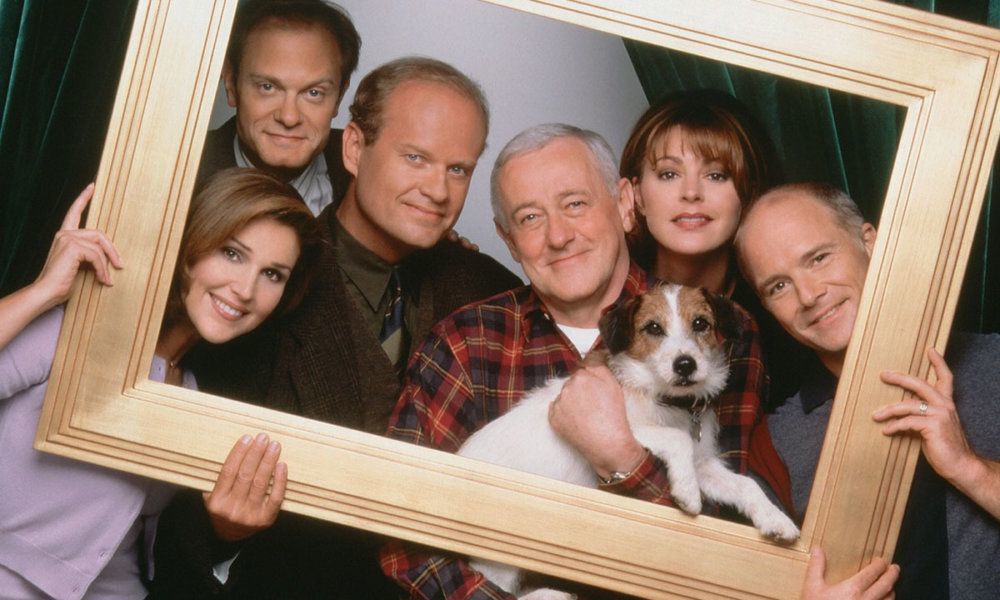 Though it aired from 1993 to 2004, Frasier still remains one of the most popular American sitcoms in history, winning a record thirty-one Emmy awards over the years. With Kelsey Grammer as its incomparable lead, reprising the title role that he'd embodied from the also popular Cheers, Frasier saw fans across the world eating up episode after episode of its eleven-year run. Along with Grammer, who played the character for twenty consecutive years, the talented main cast included David Hyde Pierce, Jane Leeves, Peri Gilpin and John Mahoney. Fans might think they know everything about this popular sitcom, but there are a few tidbits you might be surprised to learn.
1. Only The Best
Fans of the show know every exquisite piece of furniture found in Frasier's luxury apartment, but what you might not know is that these furnishings cost around half a million dollars! The Italian suede covered Coco Chanel replica sofa, the Wassily chair and the Pastoe curved sideboard were all purchased for a price tag just shy of $20,000. Then there was that luxurious leather Eames lounge chair and ottoman. Even Frasier's dad "Martin" whose awful recliner chair was a constant bane of Frasier's existence, was expensive as set designers purchased fabric from a store that specialized in tacky 70s fabric. They added the duct tape and other effects to make it particularly unappealing. By the way, Kelsey Grammer kept the Steinway piano from the set when the show wrapped.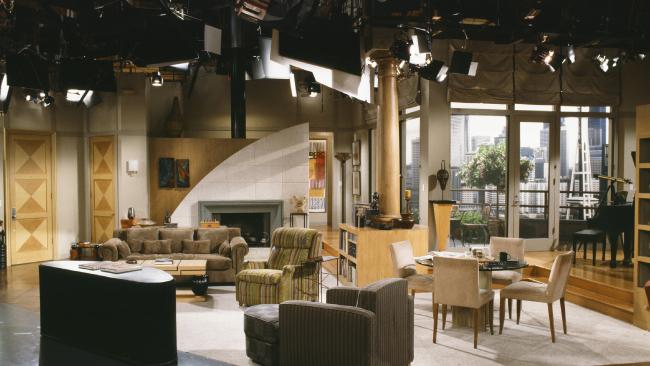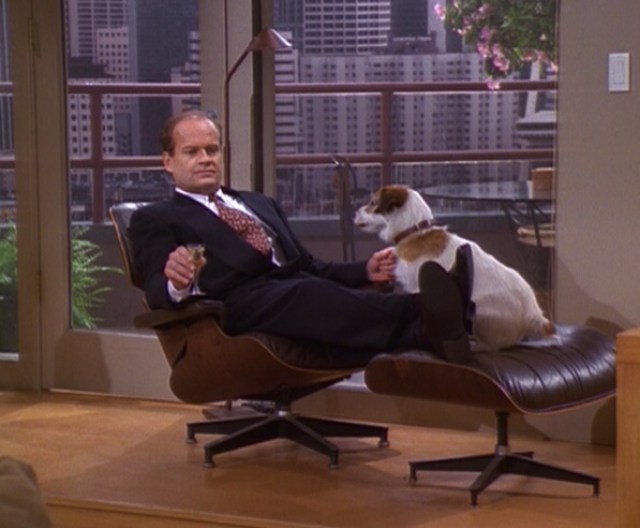 2. Niles You Say?
Fasier's brother "Niles" played by David Hyde Pierce was not intended to exist. Those that remember Frasier from Cheers might note that he'd never spoken of a brother. This is because show creators only wrote in the character Niles after realizing how much Pierce resembled a young Grammer. They reviewed The Powers That Be, a short-lived politically-based sitcom that Pierce had been in and after an interview with the actor, decided that Niles just had to be.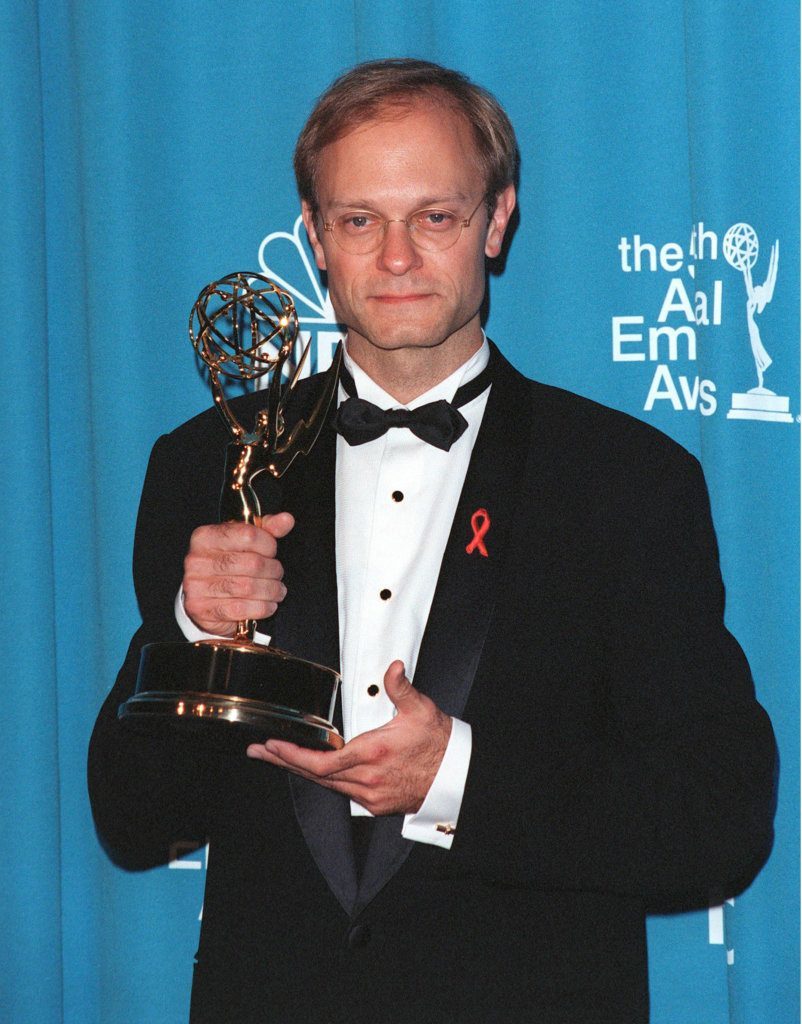 3. Most of the Cheers Cast Made an Appearance…Except One
Frasier was set in Seattle, far away from Boston to try to give the spin-off a fresh start. However, most of his old pals from Cheers visited Frasier at one point or another. Sam, Diane, Woody and Lilith all stopped by, and on one memorable episode, Frasier returns to the bar and sees the rest of the gang. Well, with one notable exception. Rebecca Howe, who was played by Kirstie Alley, wasn't in that episode. When she heard that this mash-up was going to take place, she called the show's co-creator, David Lee, to tell him that she couldn't participate because, as a Scientologist, she didn't believe in psychiatry, and Frasier being a psychiatrist was a deal-breaker for her. Lee's response? "I don't recall asking."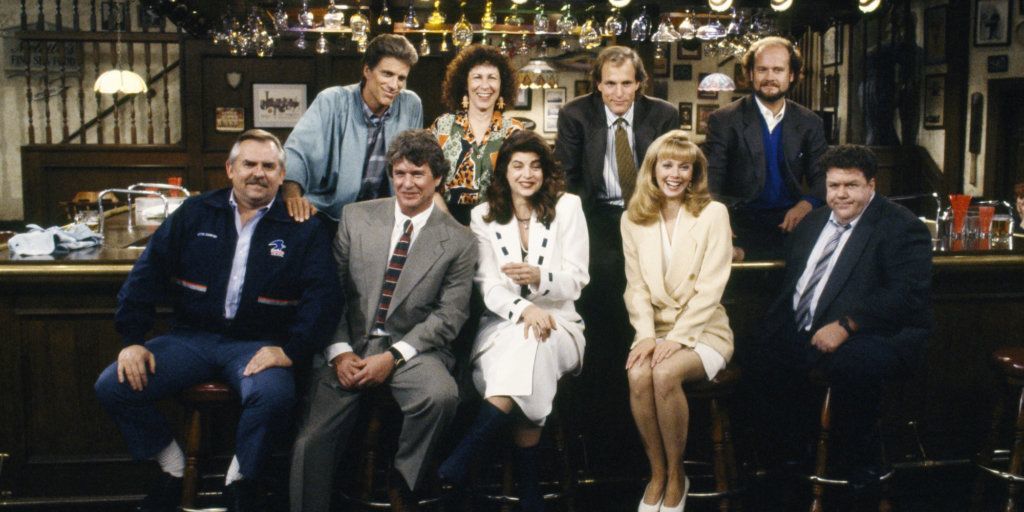 4. That Time Daphne Gained Weight
Jane Leeves who played "Daphne Moon," Martin's health-care worker on the show, had an interesting bout with weight gain during her season 7 arc. It got so bad that Daphne was eventually sent away to a treatment spa so she could get to the bottom of her issues and find out why she couldn't stop eating and kept packing on the pounds. What was actually happening was that Leeves was pregnant. On the show, her triumphant return from the treatment spa coincided with the fact that her daughter Isabella had been born. Little extra: The character "Roz Doyle" played by Peri Gilpin was pregnant in season 5, but the actress was not pregnant in real life, though many of Gilpin's family and friends thought she was.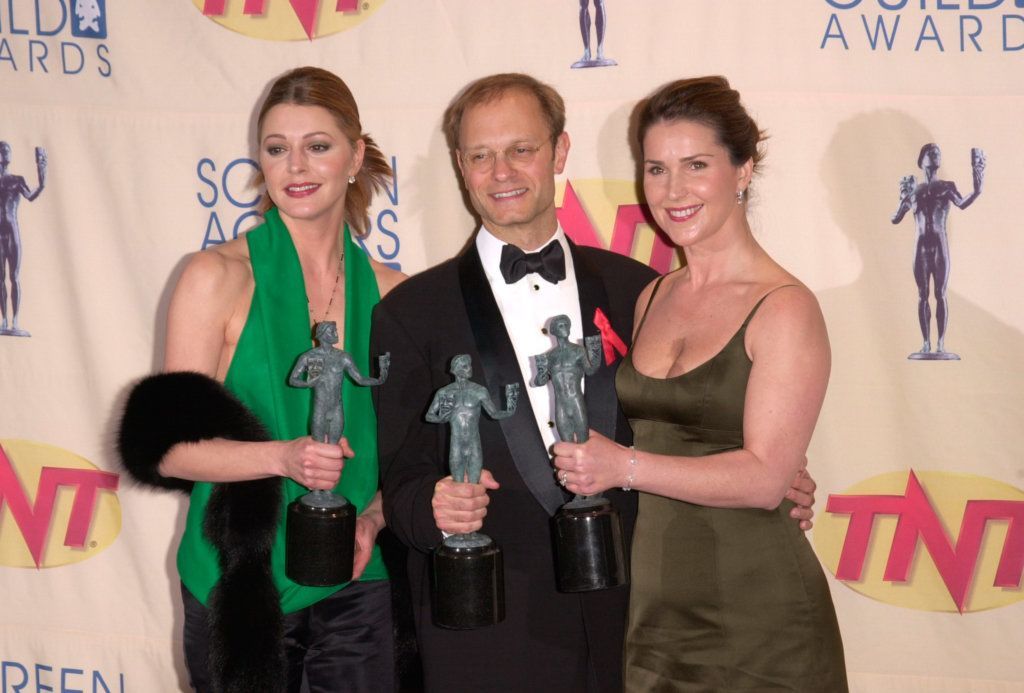 5. Nothing's Wrong With My Accent
John Mahoney's character "Martin Crane" had a standard, run-of-the mill American accent, though he grew up in Manchester, England. Mahoney moved to the USA when he was nineteen and to "blend in" chose to drop his British accent when he settled in Illinois. The character Daphne was supposed to be from Manchester and as such, Leeves chose a heavy Mancunian accent, though she was raised just north of London. However, fans in England didn't quite take to the affected accent when the show aired in the U.K. and she later worked with a voice coach to ensure American viewers could understand her. By the way, sassy latina Rosie Perez was almost cast in the Daphne role.
6. Rehab Changed Everything
While "Niles Crane" was hosting his older brother Frasier's popular radio show when he was away at a convention, in real life Grammer had checked into the Betty Ford Clinic. The actor's gift from NBC—a Dodge Viper, had capsized on September 21, 1996, and resulted in a DUI arrest, which led him to seek rehab. Timing was everything however, as due to the Major League Baseball playoffs, Frasier was on hiatus for three weeks and the episode "Head Games" was rewritten, Grammer's intro part filmed later on and added before broadcast, and all was well in TV land.
7. Who Got The Most Fan Mail?
Drum roll . . . that honor goes to "Eddie" the dog who warmed hearts worldwide. Eddie was played by Moose, a Jack Russell Terrier, who'd been discovered by professional trainer Mathilde de Cagny. He was an energetic dog whose family had given him up to a rescue organization, and Cagny believed this energy would make him an excellent working dog. She was right, and for seven years Moose was a perfect Eddie, the dog who surpassed producers' hopes during auditions as they looked for one who would stare at Grammer for extended periods—a running joke on the series. When he retired at ten, Enzo his son took on the role of Eddie for the remaining seasons. However, Moose was still living and took a final bow with the cast during the series finale.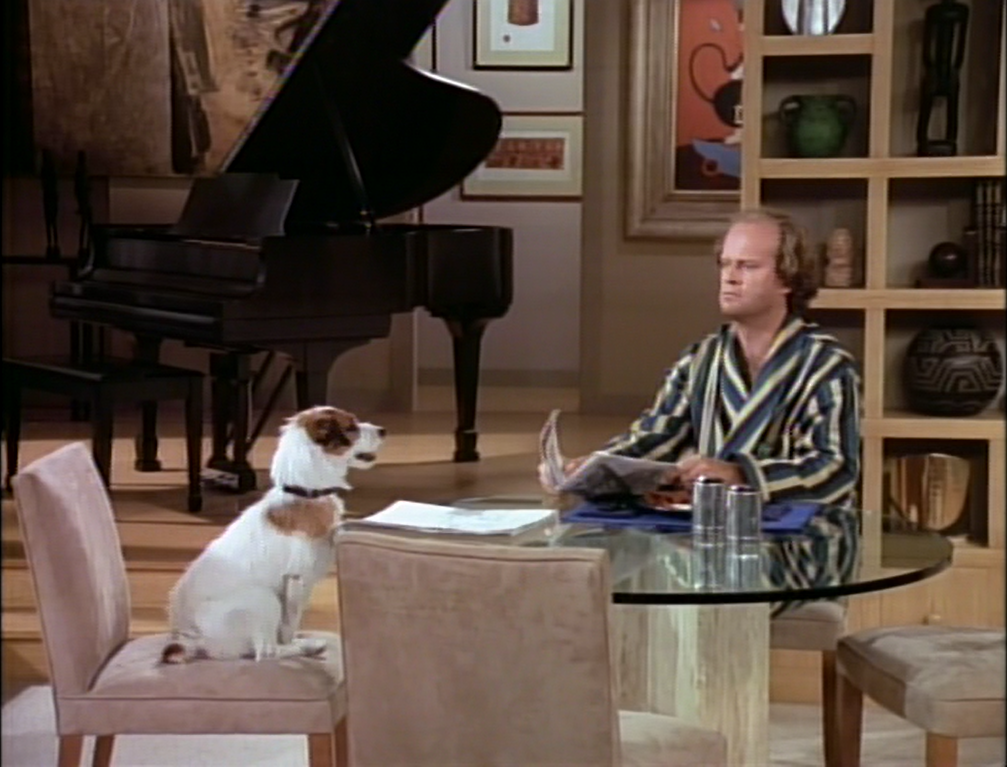 8. It's In His Blood
While numerous guest stars weren't happy with Grammer's unusual approach to acting which he labelled "requisite disrespect," his cast mates were accustomed and learnt to work with it. The actor believed that by learning his lines just moments before each scene, and rehearsing each scene once, he was able to bring more spontaneous realism and energy to each performance.
9. Who's Who?
John Mahoney introduced David Hyde Pierce to the wonders of opera and wine, though his character Martin didn't care for either. What's ironic is that on the flip side, Pierce's character Niles was obsessed and well-versed in both these "finer things."
10. Everyone Loved The End
Approximately 33.7 million people tuned in to watch the final episode of Frasier, aptly titled "Goodnight, Seattle." It stands as the eleventh most-watched series finale of all-time, and #17 on TV Guide's list of best series finales. This is unsurprising as the series remained funny throughout its run, a thing that few sitcoms can lay claim to. Cheers, the show it had spun-off from, clocked in at 275 episodes at its end, and Frasier was just a few episodes off that at 264. By the way, that's some of the cast, writers and producers in the glass behind Frasier as he recites from the poem Ulysses in the finale.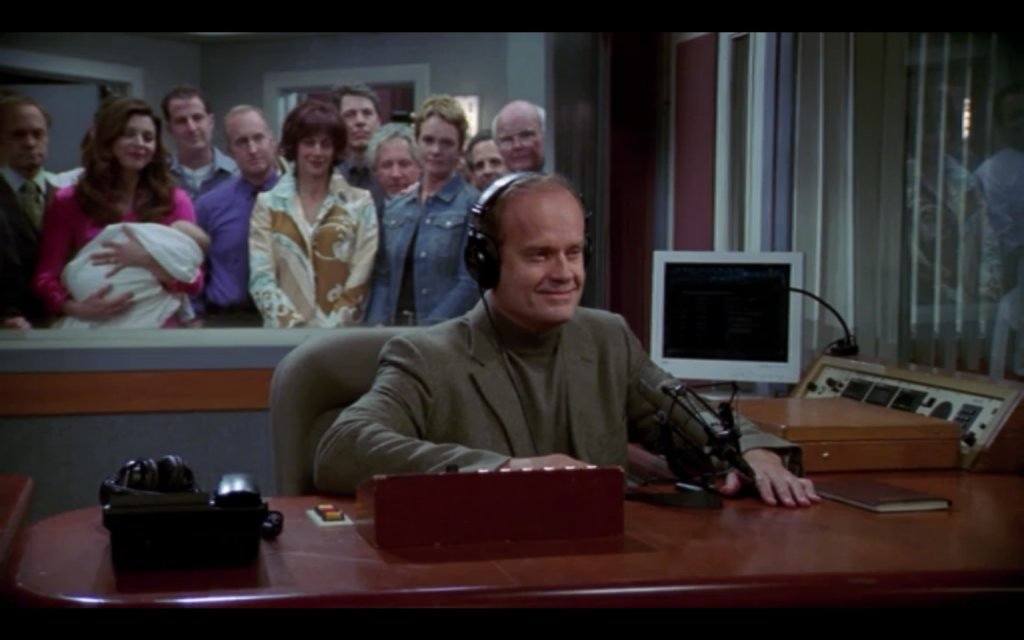 11. All Things Roz
Lisa Kudrow, who Friends fans know as eccentric "Phoebe Buffay" was originally meant to have Peri Gilpin's role "Roz Doyle." Though writers did think Kudrow was pretty funny and could make any line hilarious, they didn't have confidence that she'd be able to portray the forceful character that was required of their Roz. Still, with the success of Friends later on, Kudrow did just fine.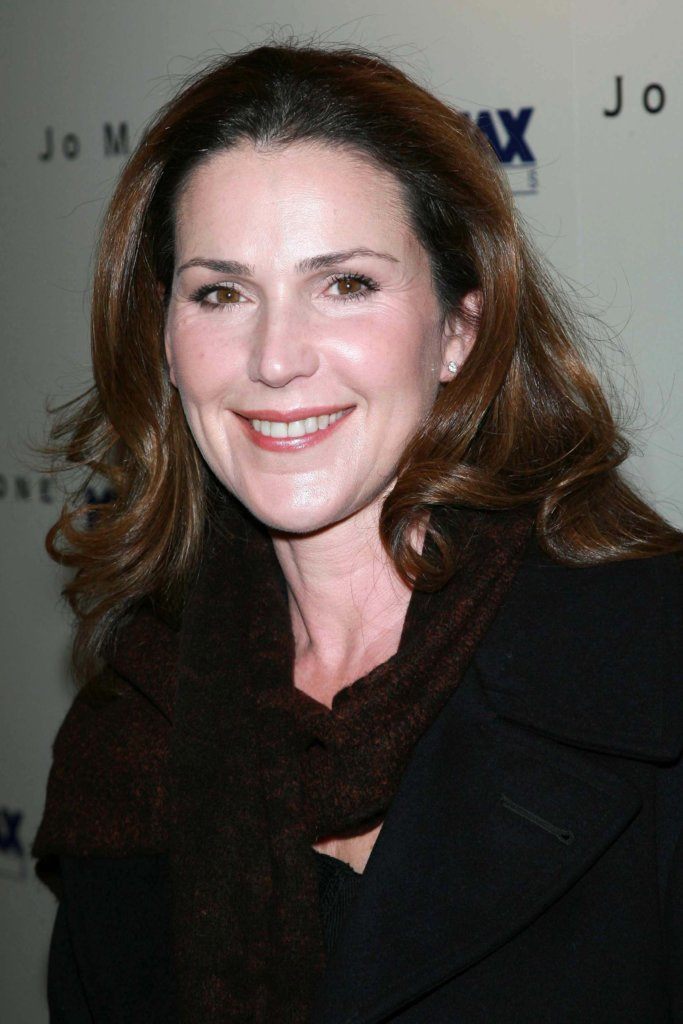 12. I'm Listening…
Over the years, many of the callers that called in to the Frasier Crane Show, were celebrities who seldom came in to record a voice-over and simply phoned in their lines. Some of those who called the show included: Cindy Crawford, Ben Stiller, Kevin Bacon, Elijah Wood, Helen Mirren, and many more throughout the series' eleven-year run. At the end of each season, publicity photos of those who'd called would be shown along with the phrase, "Thanks for calling."
13. Bet You Missed It!
The finale episode of Frasier sees Martin hugging Frasier goodbye and he says, "Thank you, Frasier." What you might not have realized is that in the pilot episode Frasier and Martin have a huge fight because Frasier just wants his dad to say thank you, gratitude that never comes verbally . . . until the finale. Pretty damn cool!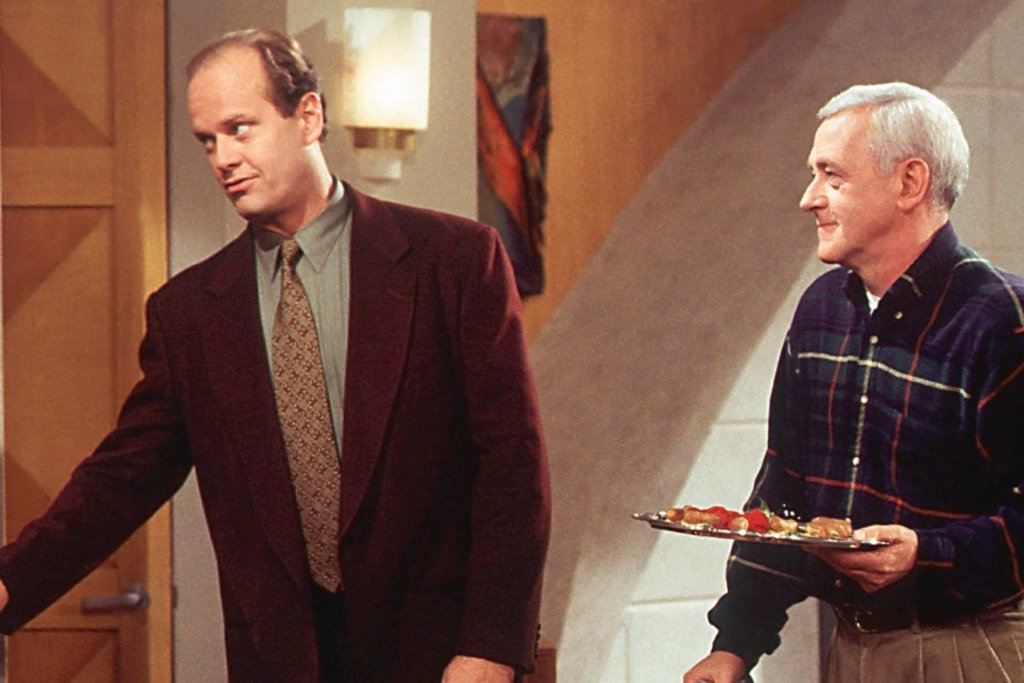 14. Frasier Earned a Nom in Three Different Shows
The character of Frasier was nominated for Emmy awards on three different shows he appeared on over the years. Cheers and Frasier, of course, are the obvious ones, but he also made a guest appearance on Wings which earned him an nomination.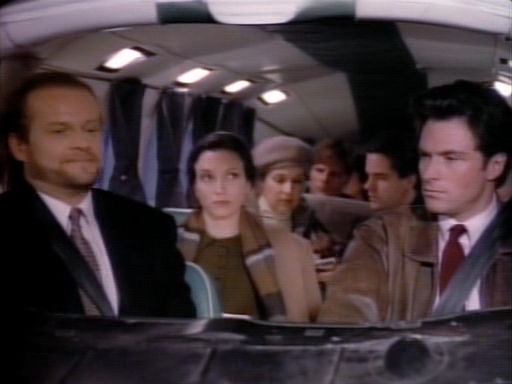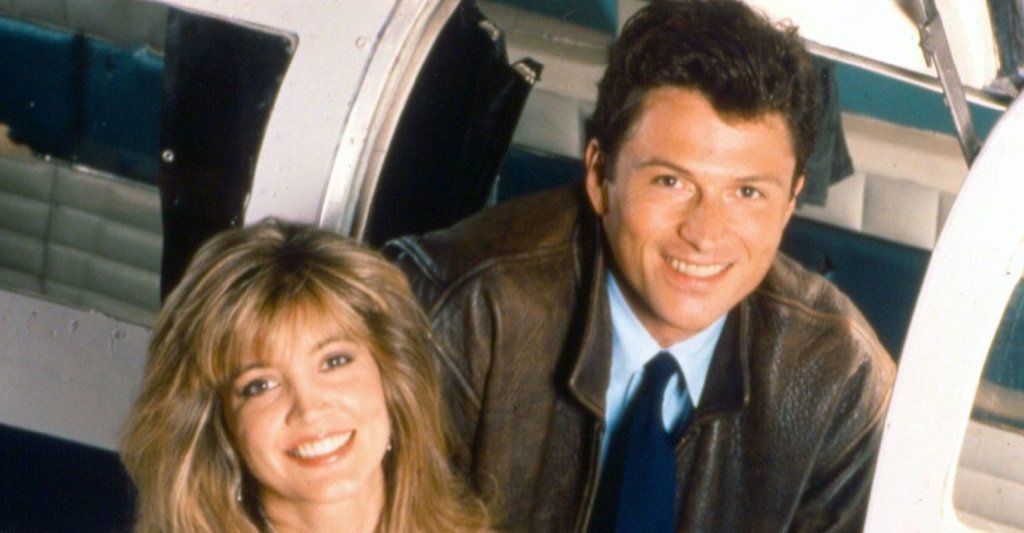 15. The 9/11 Tribute
One of the creators/executive producers of Frasier, David Angell, and his wife Linda were sadly among the passengers on American Airlines Flight 11 on that fateful September morning. The couple lost their lives when their plane crashed into the World Trade Tower. On the finale episode, Niles and his now-wife Daphne give birth to their son, who is named David Crane in homage to this man.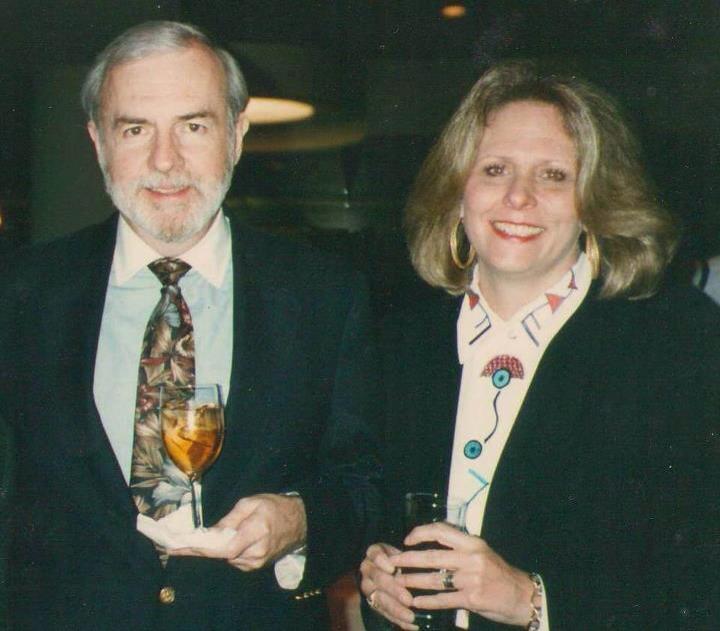 16. His 'Frasier' Claim To Fame…
The deliveryman who dropped off, and picked up Martin's eyesore of a Lazyboy in both the pilot and finale episode was actor Cleto Augusto. What's so important about that? Well, that deliveryman who you probably didn't take much notice of while watching, is the only actor besides the regular cast to make an appearance in both episodes.