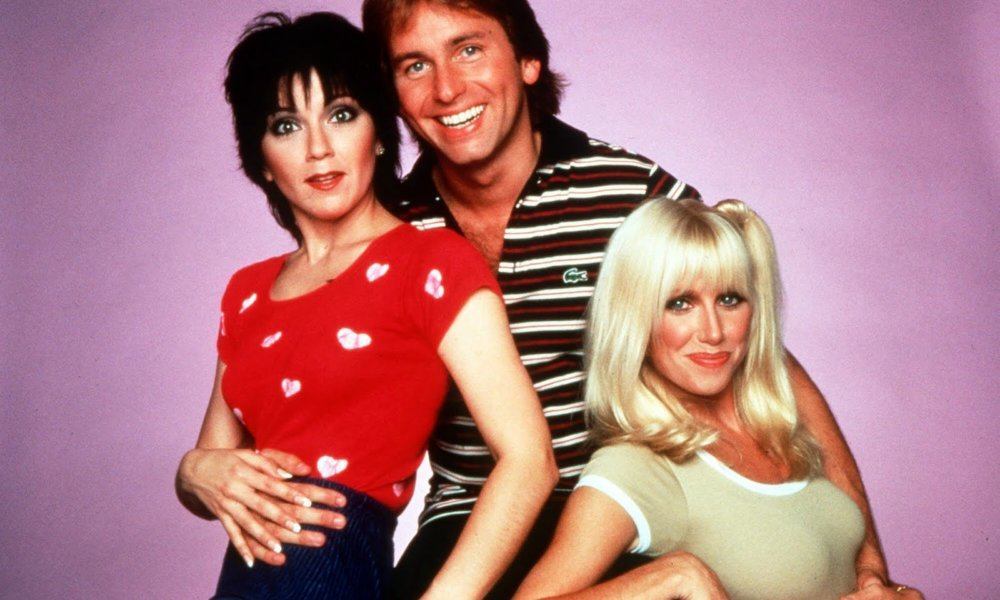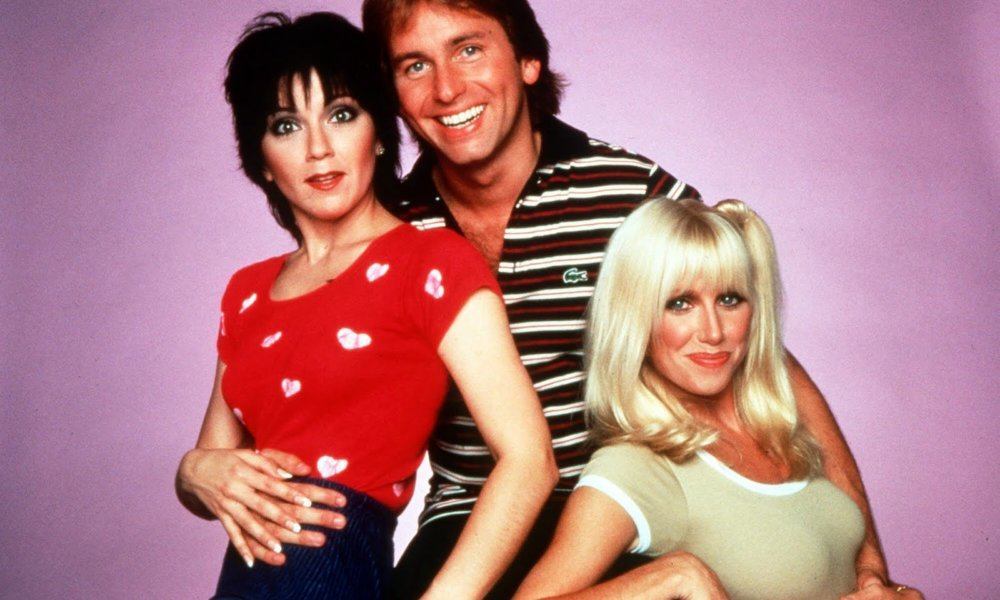 With talk of a new Three's Company movie in the works, penned by the team behind He's Just Not That Into You, it's high time to reminisce about this popular ABC sitcom circa 1977 to 1984. Three's Company was originally based on the British sitcom Man About the House. John Ritter starred as culinary student Jack Tripper who ends up becoming roommates with Janet Wood (Joyce DeWitt) and Chrissy Snow (Suzanne Somers). Back in the day, it was considered inappropriate for unmarried men and women to live together, even as platonic friends, so the shtick was that Jack had to pretend to be gay. Much of the comedy centered around Jack overplaying his fake homosexuality to his stodgy landlord, Mr. Roper. The premise is kind of cringeworthy by today's standards, but it's good to know we've come a long way since then. Here are some little known on set and behind-the-scenes facts about the popular show.
1. They actually made two other pilot episodes
The pilot that aired was actually the third attempt at it. One had Jack as a filmmaker and the women aspiring actresses, and another was shot with different actresses. On the third try they felt like they got it right, and by the looks of how things turned out it seems they did.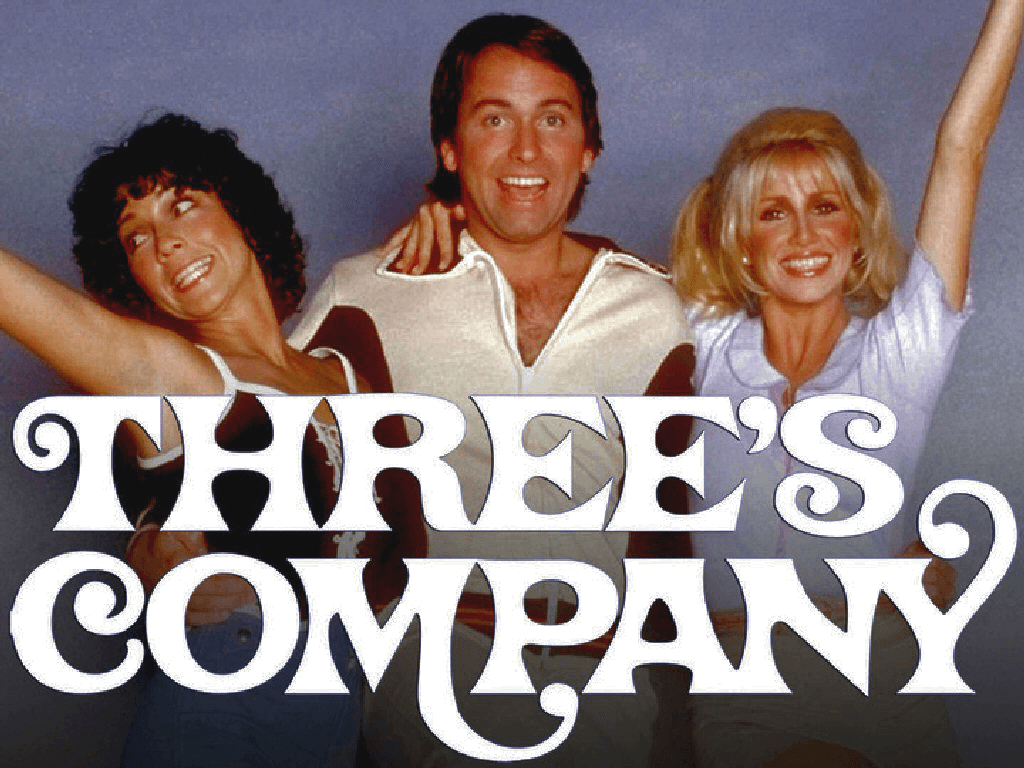 2. Billy Crystal auditioned for the role of Jack
Billy Crystal was one of the other actors who auditioned for the role of Jack, along with Barry Van Dyke and Michael Lembeck who later became a director for shows like Friends. Billy soon booked a role on the ABC comedy Soap so he did okay for himself. We can't imagine anyone besides John Ritter in that iconic role.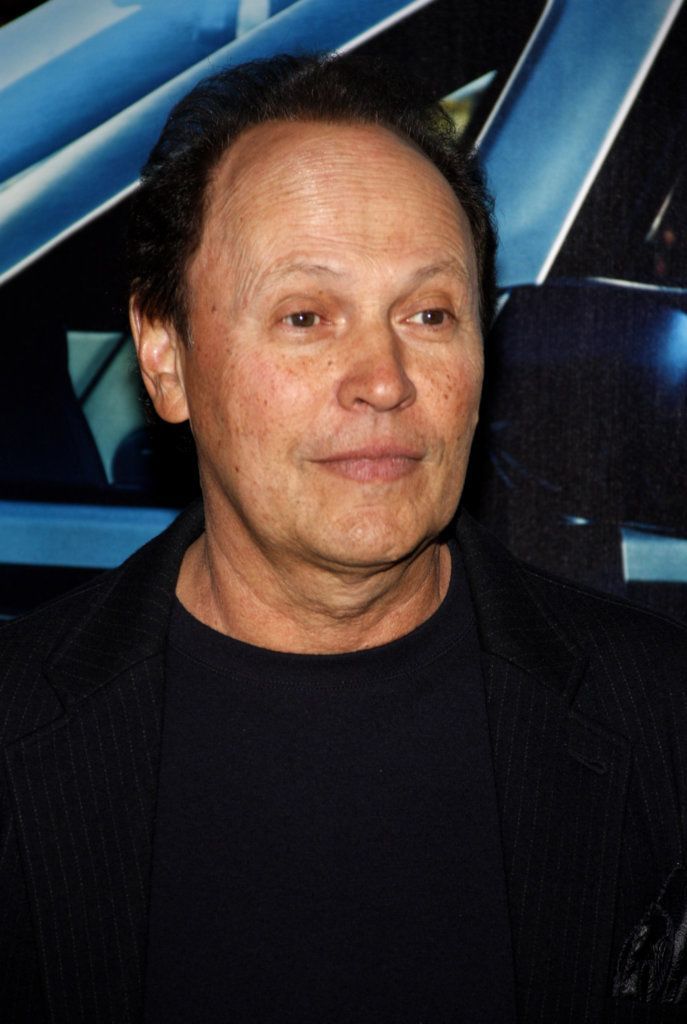 3. Suzanne Somers was a last minute addition
Lots of actresses tried out for the blonde role, including Loni Anderson, but they weren't quite right. The day before production they were still looking for a new Chrissy, and upon going back through audition tapes they stopped on Suzanne and decided to give her a go. "We got her in that day and she was on the set tomorrow and she was terrific in that part. And that was an accident because she never should have gotten the part."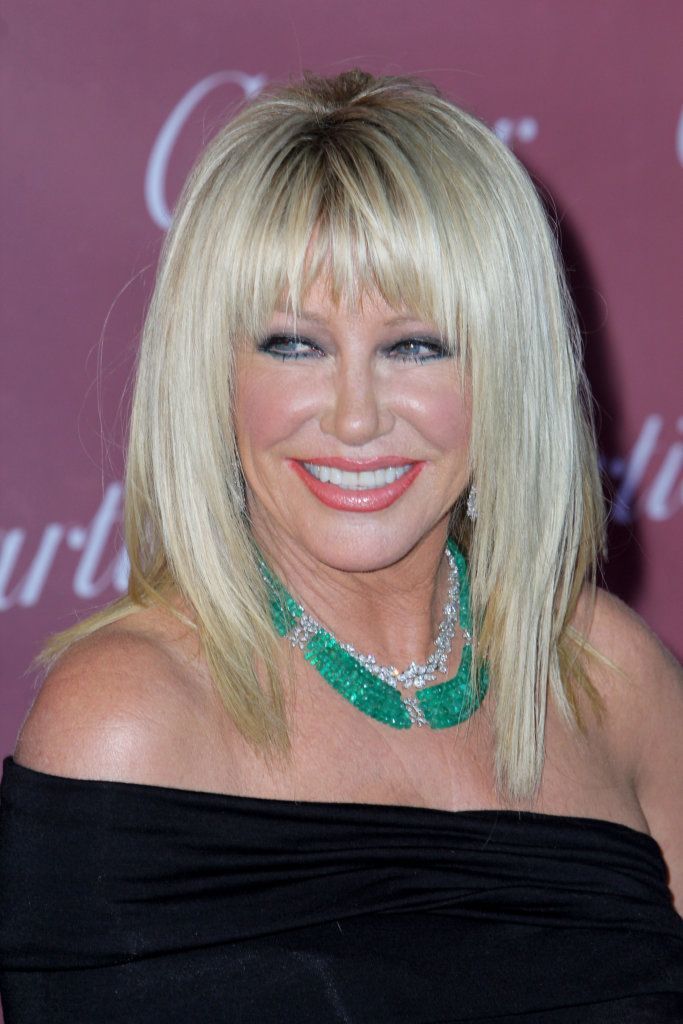 4. The cast almost sang the theme song
The show's theme song was written by Joe Raposo who also wrote the theme songs for Sesame Street and The Electric Company. Initially they thought they wanted the cast to sing it but that didn't work out and other people were hired. "Come and knock on our door…"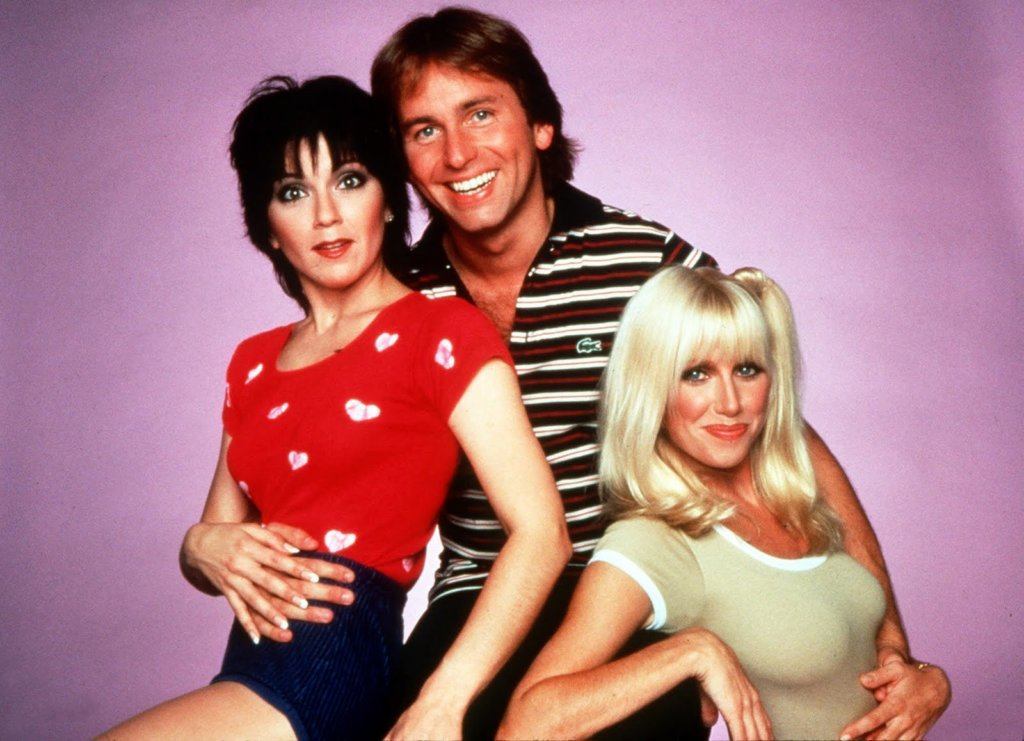 5. The child in the credits is Jason Ritter
While shooting the opening credits for season six to eight, a young Jason Ritter, son of John, ran into the shot and they decided to keep it. "I just walked into the shot and it made Joyce DeWitt laugh so they kept it in the opening credits." Jason Ritter followed his father into the acting business and has had roles in Joan of Arcadia, The Event and Parenthood.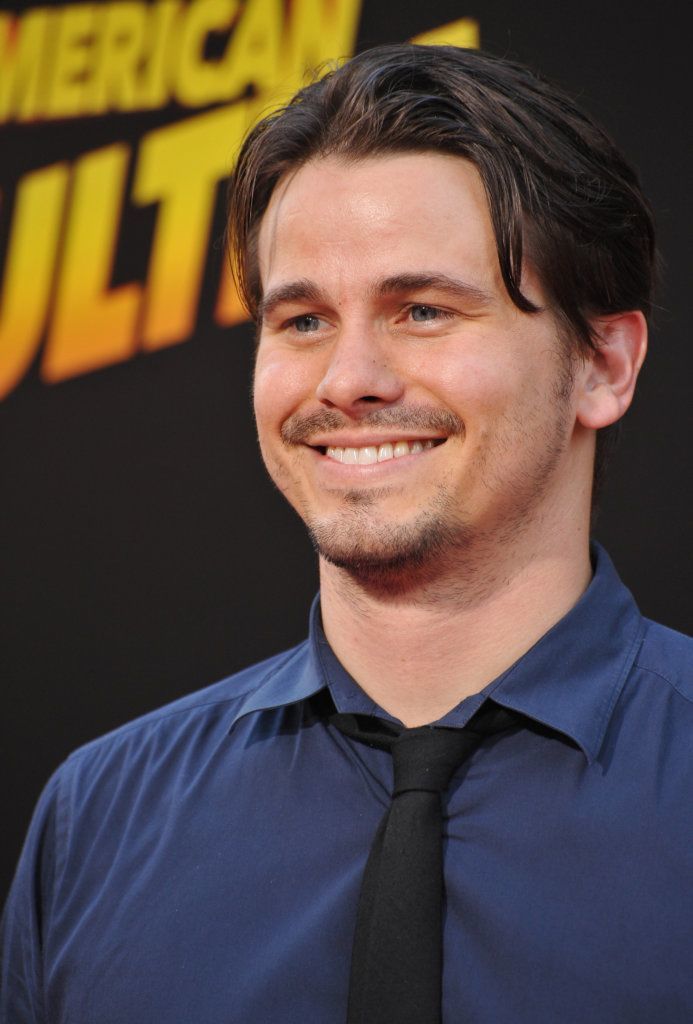 6. Landlord Stanley Roper was inspired by a real guy
Norman Fell was inspired by a real guy for his role as Stanley Roper. "I was thinking of a guy I really know in Philadelphia. The clothes are all wrong … He was innocent and a guy who just can't do things right, whether it's being with a woman or fixing something. And yet he thought he was the cat's meow. He thought he was attractive, he liked his clothes. He thought people were looking at him because of how well-preserved he looked. He thought he was all things he's not."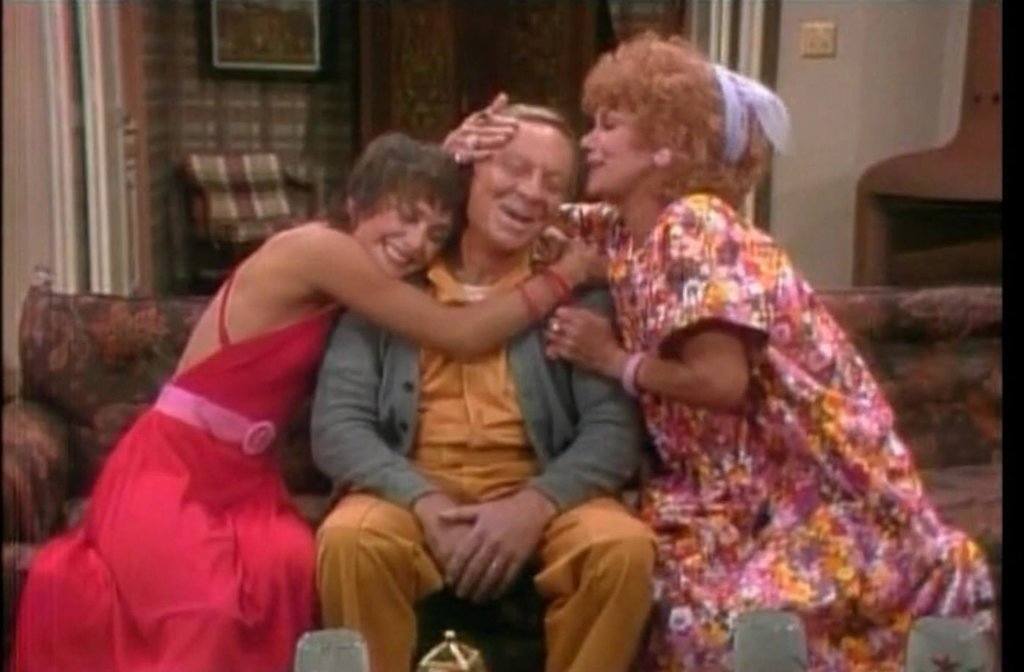 7. Jeffrey Tambor played three different characters
Jeffrey Tambor, today famous for roles in Arrested Development and Transparent, guest starred as three different Three's Company characters in over the years. He played a rich man named Winston Cromwell III, a psychiatrist named Dr. Tom Miller, and a dentist named Dr. Phillip Greene.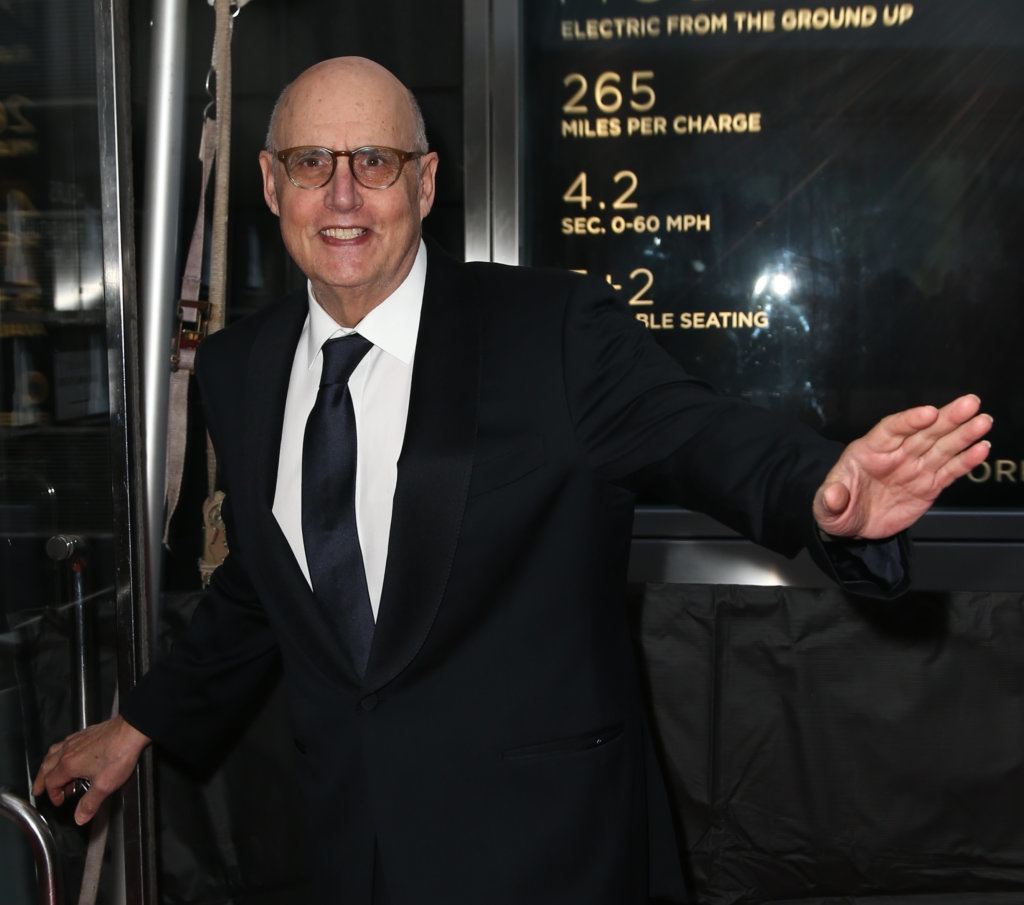 8. John Larroquette wasn't supposed to be seen
John Larroquette (later of Night Court fame) had a small role in Three's Company playing a cop who catches Jack trying break in to his own apartment while his roommates were asleep. The shot wasn't supposed to focus on him, so he took matters into his own hands. "So I had to figure out a way to get my hat off. And this is all completely selfish and premeditated. So inside my hat, I've written the Miranda rights. So I take my hat off and tell him, 'You have the right to remain silent.' So my hat is off for the remainder of the scene, which allows you to see my face and my confidence, as it were. Had I not thought of that, it would have just been this hated cop figure for 30 seconds or whatever, and no one would have really known who he was."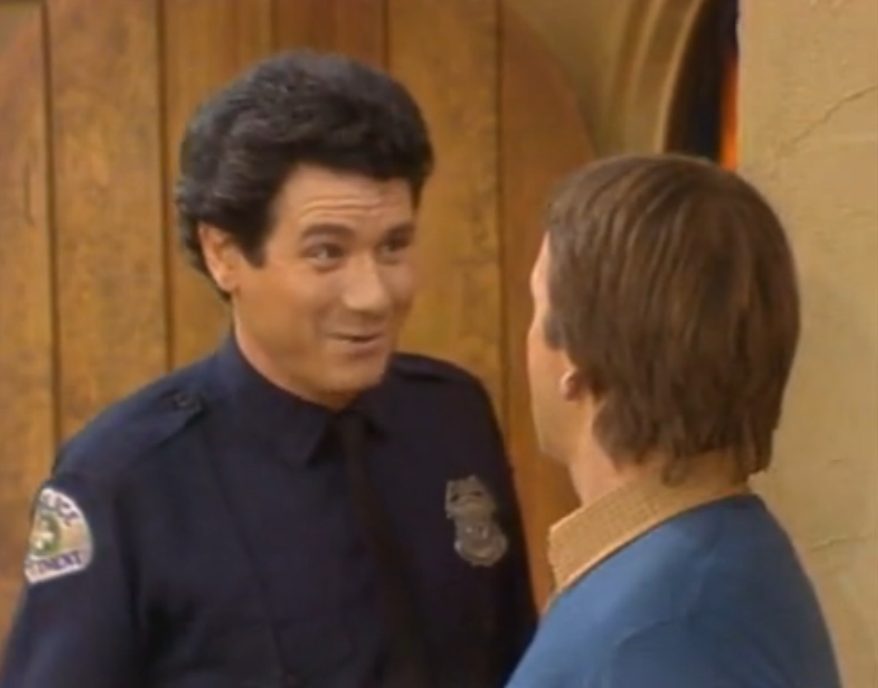 9. Suzanne left the show over failed money negotiations
Suzanne was making $30,000 an episode when she asked for a raise to match John's salary, which at the time was $150,000 an episode. She also wanted ten percent of the show's profits. They countered with a $5000 raise offer. Considering Somers and her dumb blond character was the breakout star and a major part of the show's success, good for her for trying to close the wage gap way back then. Sadly, the producers didn't appreciate her gumption. After boycotting several episodes, her character was essentially reduced to 60 seconds of screen time where she phoned her roommates at the end of each show. Then she was then fired and written out of the show, replaced by Chrissy's clumsy cousin (played by Jennilee Harrison). Suzanne Somers' credibility in show business was damaged by this ordeal. She had a few acting roles (She's the Sheriff and Step by Step) but has become a successful author and infomercial queen worth millions – remember the Thighmaster?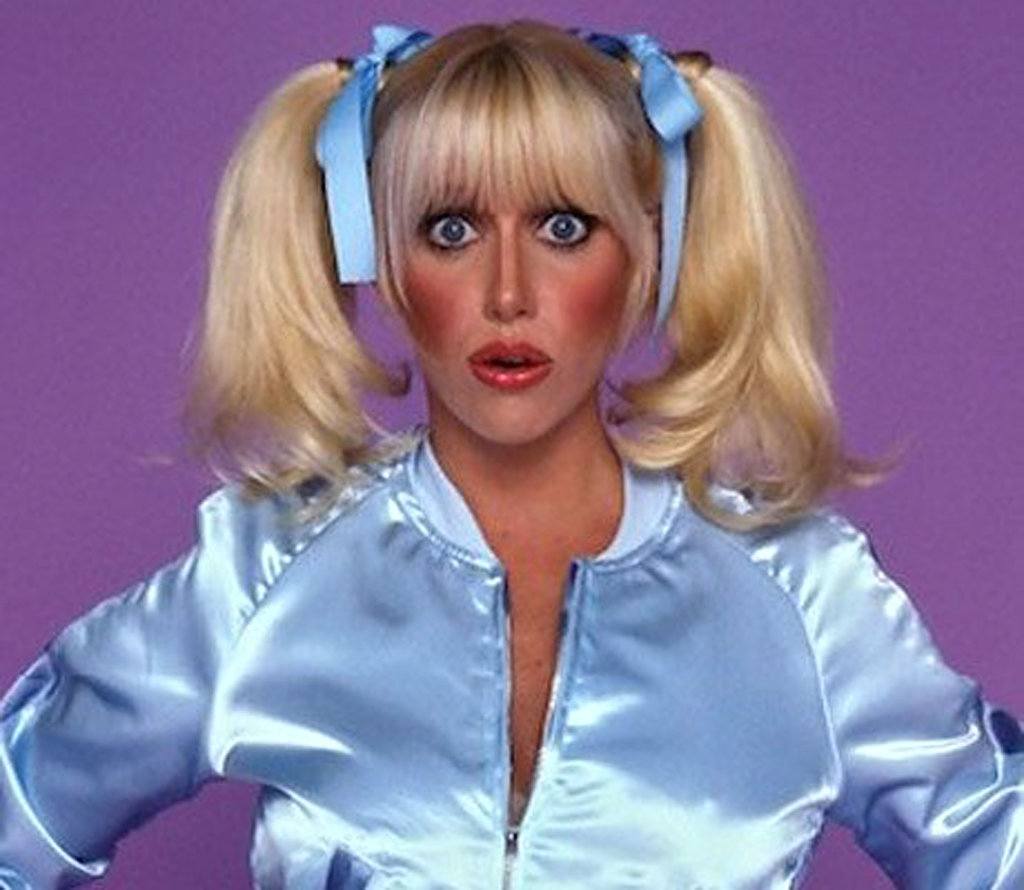 10. Suzanne and Joyce didn't speak for 30 years
After Suzanne's rocky departure, her friendship with costars Joyce DeWitt and John Ritter faltered. They felt that her greed almost ruined their hit show. Thirty years went by before Joyce and Suzanne buried the hatchet. They had a reunion on Suzanne's web show where they hugged and made up. John Ritter, sadly, passed away in 2003 at the age of 54. According to Somers, they made amends and spoke about a month before his passing.
11. Heather Locklear's strange audition
Heather came in to audition as the replacement Chrissy, and forgot that she had put tissue in her armpits to catch the sweat on her way there. No one laughed during her audition, until the tissue started falling out of her top!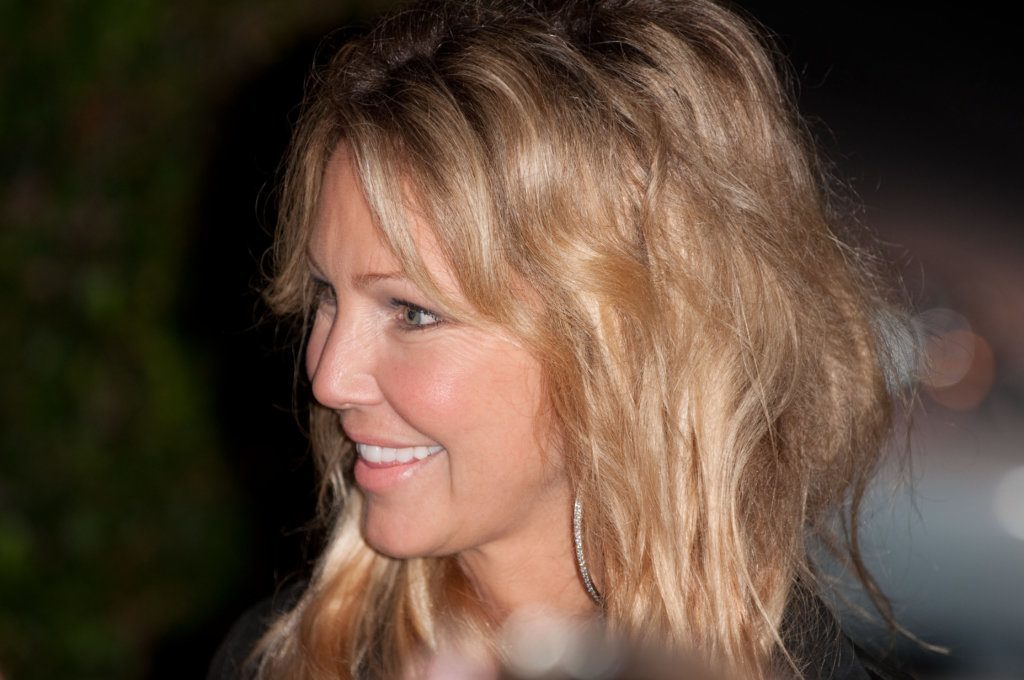 12. Supposedly John Ritter's goods were on display in one episode
In 2001, a viewer made a complaint about seeing more of Jack than intended in the episode "The Charming Stranger." The show was airing on Nickelodeon at the time, and they went back and edited the episode to eliminate the offending anatomy. John said: "I've requested that [Nickelodeon] air both versions, edited and unedited, because sometimes you feel like a nut, and sometimes you don't."
13. In the early opening credits Suzanne plays the brunette as well
In the early version of the opening credits, John falls off his bike in Santa Monica because he was checking out a brunette. That was actually Suzanne in a wig.
14. You can spot some instances where film equipment is in the shot
If you watch carefully there are times that microphones and crew hands fall into the shot, and even issues with the walls that make it obvious you're looking at a set as opposed to a real house. It's fun to spot continuity errors on the show, too. Production standards were a little more lax back then.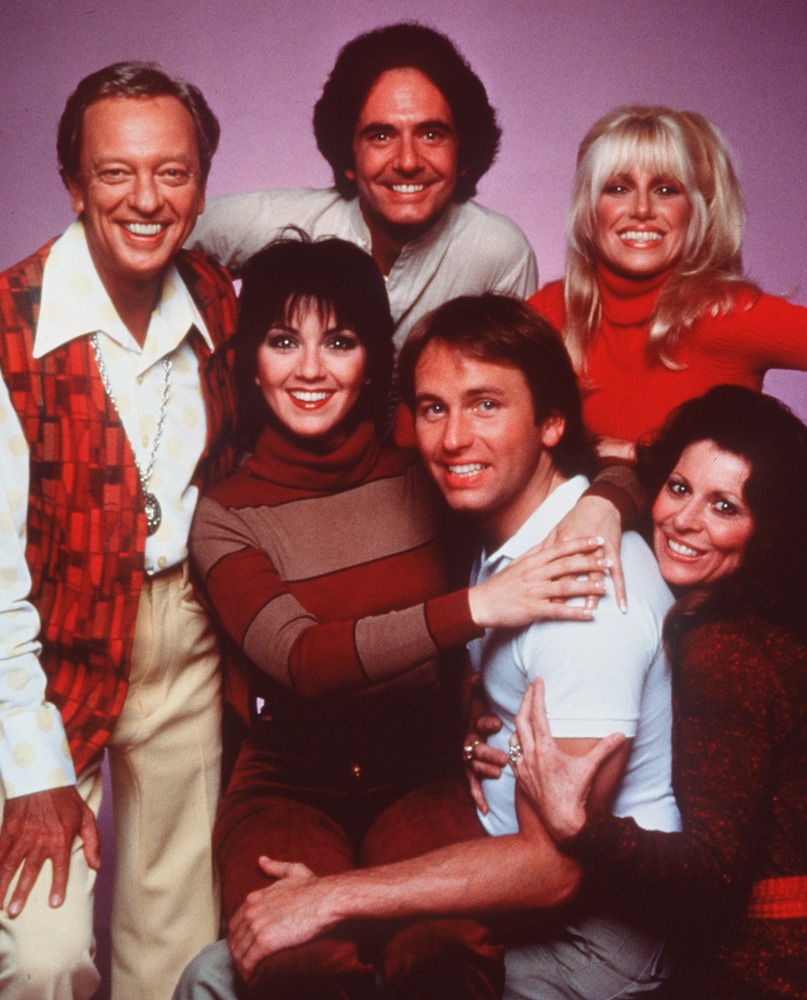 15. The spin off lasted only one season
A spin off to the show called Three's a Crowd followed Jack Tripper, now a restaurateur, moving in with his new girlfriend Vicky…and her dad was the landlord. It only lasted a single season. The Roper's also had a short lived spin off show in 1979 to 1980. The actors wanted to come back to Three's Company, but by then Mr. Furley was ensconced as the new landlord.
16. Joyce DeWitt was a producer on 'The Unauthorized Story of Three's Company'
In 2003, there was a made-for-TV movie called Behind the Camera: The Unauthorized Story of Three's Company. It outlined the on- and off-screen antics of the sitcom, including the drama with Suzanne Somers' exit. Joyce and Suzanne weren't on speaking terms at the time, but all three main cast members gave some input to the show.