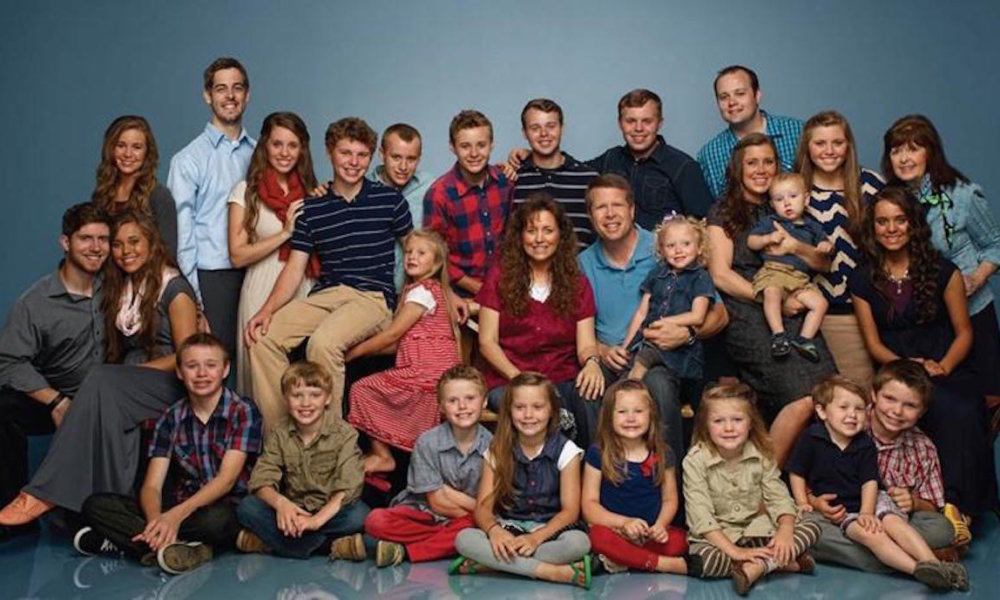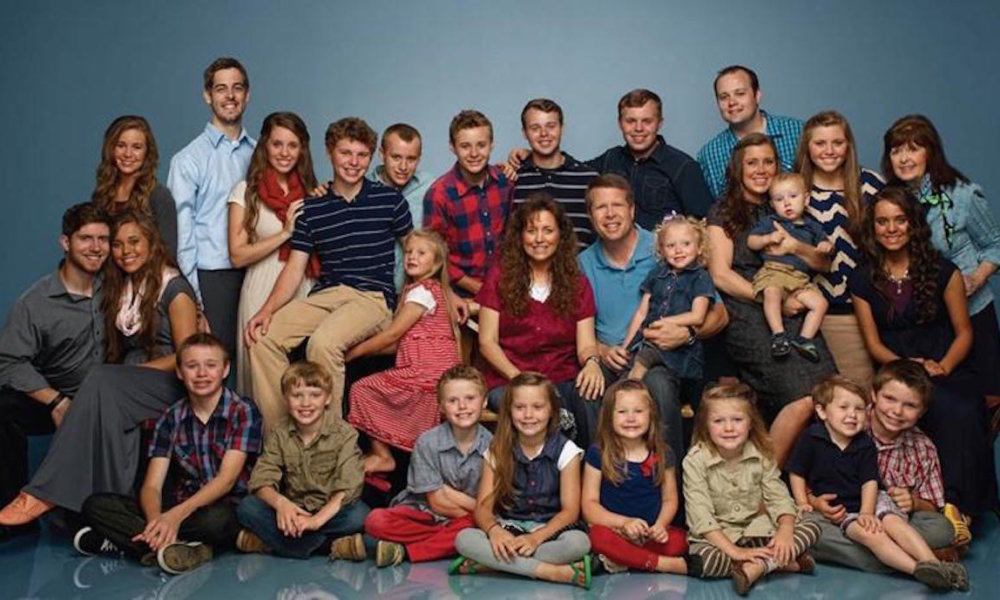 The fascination with the Duggar Family out of Arkansas, continues despite the controversy surrounding the family and their TLC reality TV series Counting On. The Duggars are full of surprises including weddings, pregnancies, and some unexpected additions to the tribe. Keep reading to see the latest from the ever-growing family.
10. A Rockin' New Year's Eve
The Duggars celebrated the new year by hosting a New Year's Eve party for their family and friends. The annual event has become a tradition for the family. They kick it off by taking part in a prayer to uplift "each other, the United States, and the world."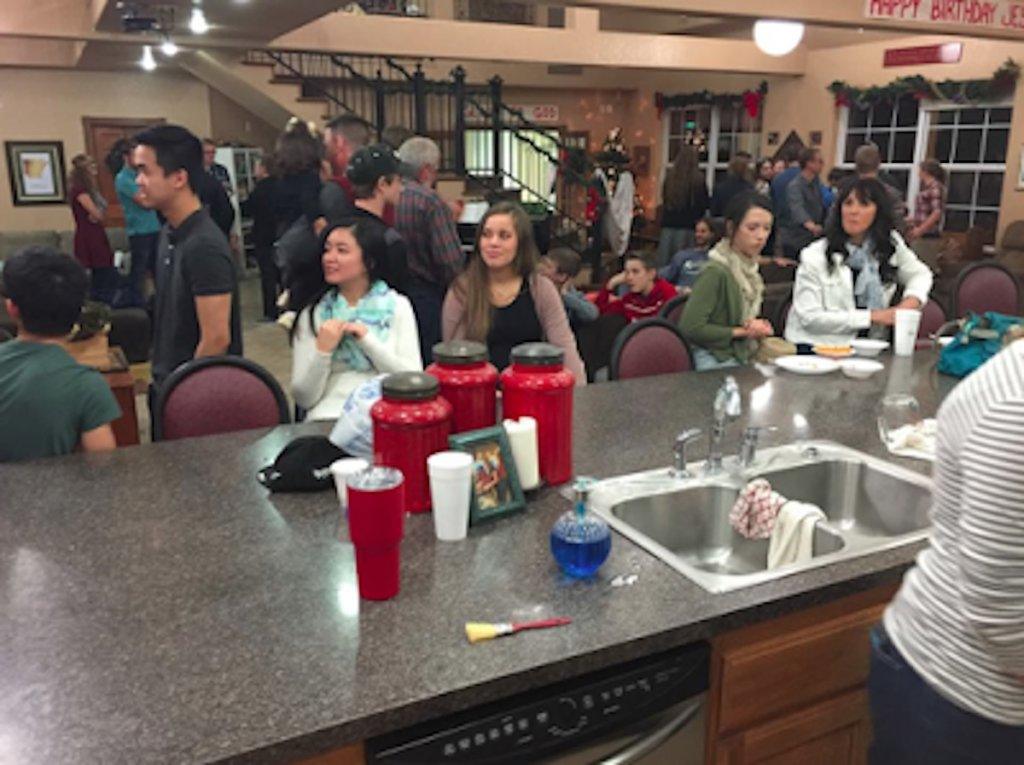 9. Jim Bob and Michelle Take in Another Child
Jim Bob and Michelle may have more than enough children of their own, but the devout Christians felt it was their duty to take in a child in need. Jim Bob and Michelle were granted permanent guardianship of Tyler Wayne Hutchins, Michelle's 8-year-old great-nephew. According to court documents, Tyler's mother, Rachel, displayed an inability to meet the young boy's "health, safety, and other needs."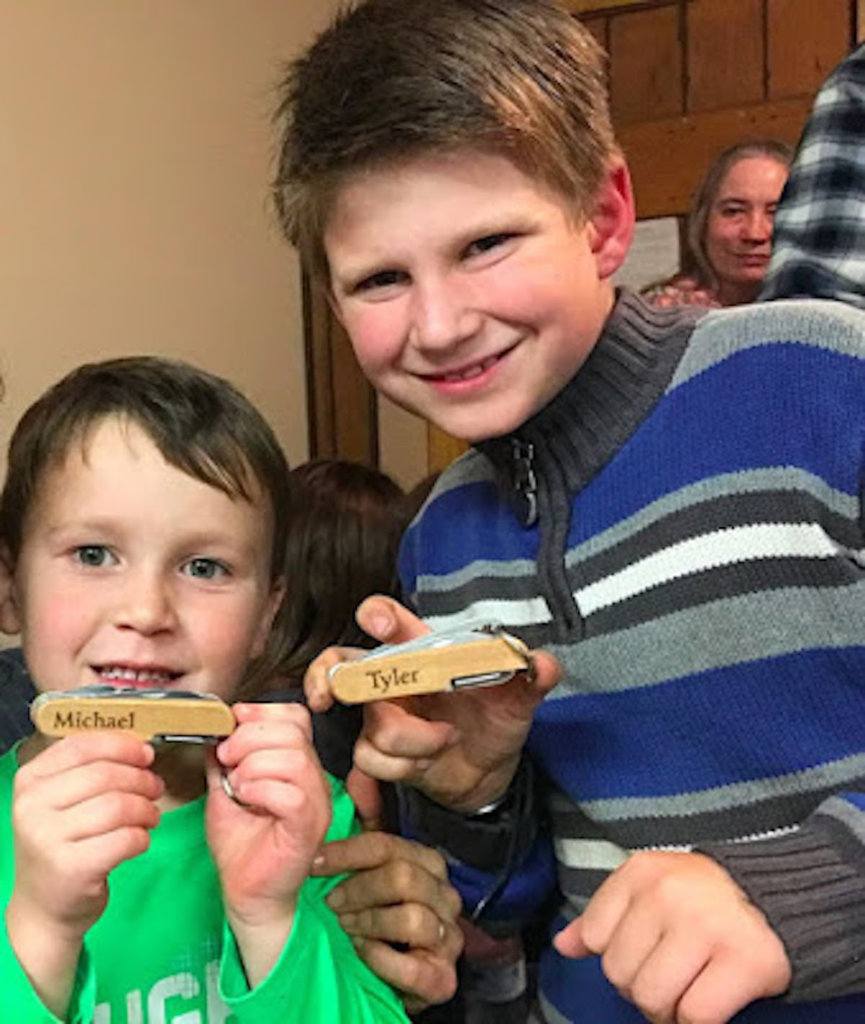 8. Cousin Amy Returns to Reality TV, but the Duggars Won't Be Watching
Amy Duggar King, the cousin of the 19 Duggar children, has returned to reality TV to appear on Marriage Boot Camp: Reality Stars, which premiered on January 6. Amy and her husband Dillon are featured on the show alongside other troubled reality star couples. The Duggars left a statement on their official blog saying they do not encourage their fans to watch the show, as it doesn't represent their values.
7. Jinger Explains the Reason for Her Long Wedding Train
Many brides choose a long, flowy train on their wedding dress for aesthetic reasons, but for Jinger Duggar, her reason is based on her family's religion. Jinger requested the long train to her wedding designer because it coincided with a Bible verse that her husband, Jeremy Vuolo, had recited to her. The verse states, "I saw the Lord sitting on a throne, high and lifted up, and the train of His robe filled the temple."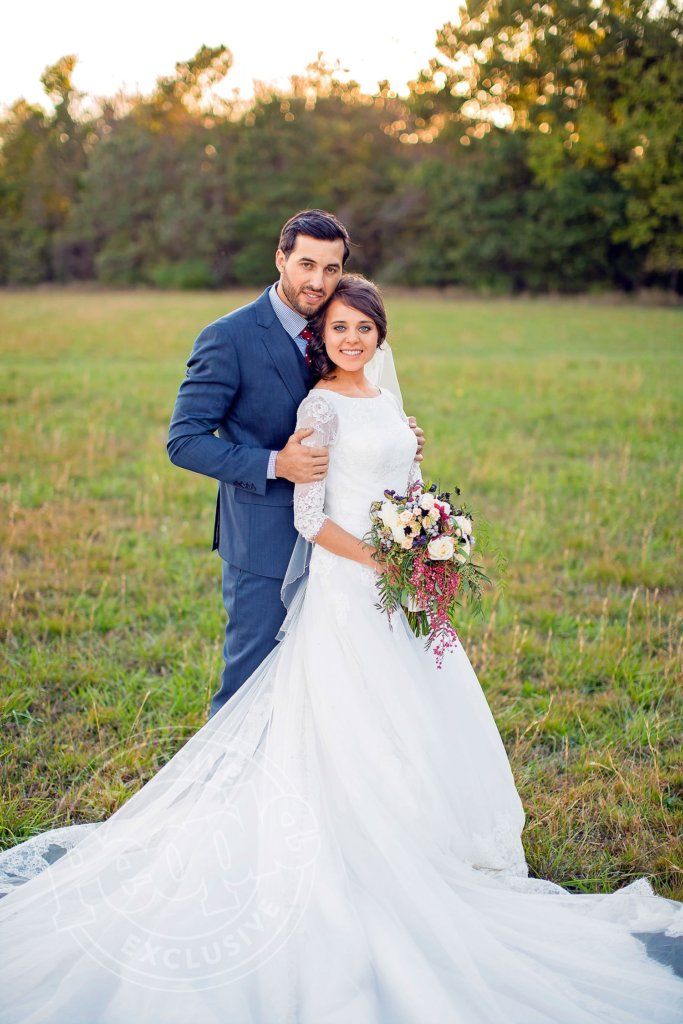 6. Joy-Anna Has a Boyfriend
19-year-old Joy-Anna Duggar, is officially courting her friend of 15 years, Austin Forsyth. The couple announced their courtship in a video which was posted on the family's website. The couple has already gone on a double date with Jim Bob and Michelle, so it looks like they already have Joy-Anna's parents' approval. Will there be another Duggar wedding in the upcoming year? It sure looks like it!
5. The Duggars Take Branson
For Thanksgiving, the Duggar clan packed their suitcases and headed off to Branson, Missouri – a family-friendly Ozark town. Grandma Duggar, cousin Amy and her husband Dillion, as well as some of Michelle's extended family, joined them in a log cabin in the woods. They spent their time feasting on good food, exploring the town, and enjoying some good conversation.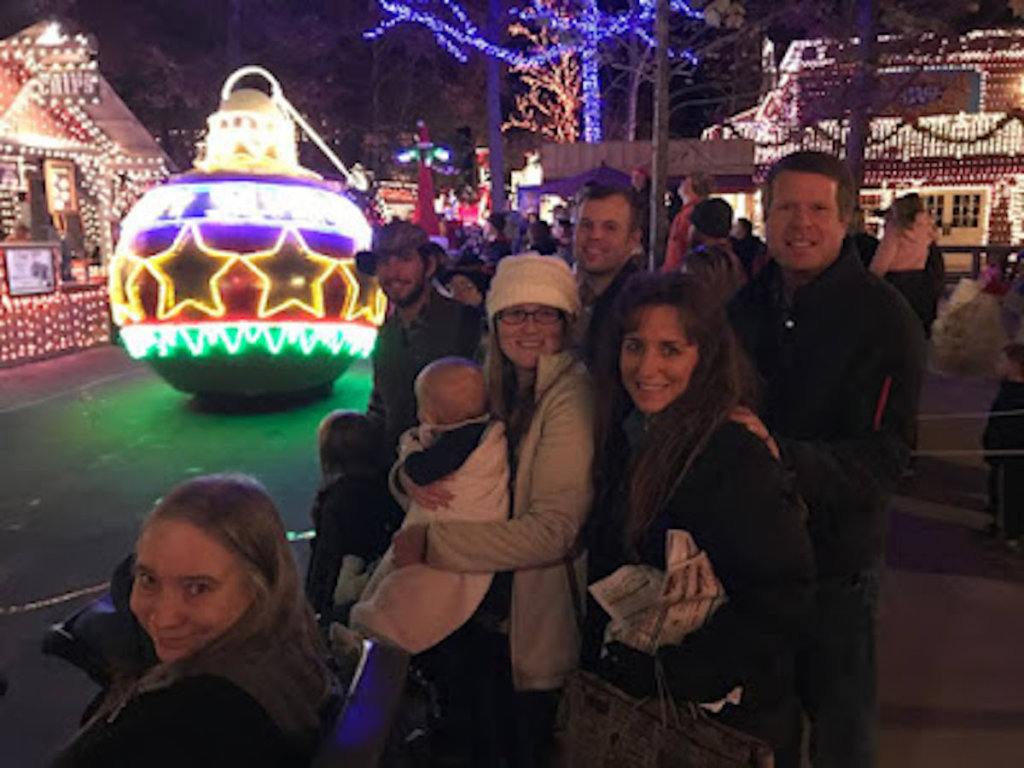 4. Jill Spends Christmas With Derick's Family
Jill Duggar and Derick Dillard had a joyful Christmas with Derick's family. The couple and their son Israel celebrated the holiday a bit early, with Derick's brother Dan and his wife Deena. Derick's family is much smaller than the Duggars, so we're pretty sure this was a nice and quiet holiday gathering.
3. Jessa Shows Off Her Baby Bump
Jessa Duggar and her husband Ben Seewald are expecting their second child this February. Jessa showed off her growing baby bump, in a side-by-side comparison photo from when she was pregnant with her son Spurgeon and a current photo from this pregnancy. The couple has yet to announce the gender of the baby, and they've stated they may even keep the gender a secret until the baby is born.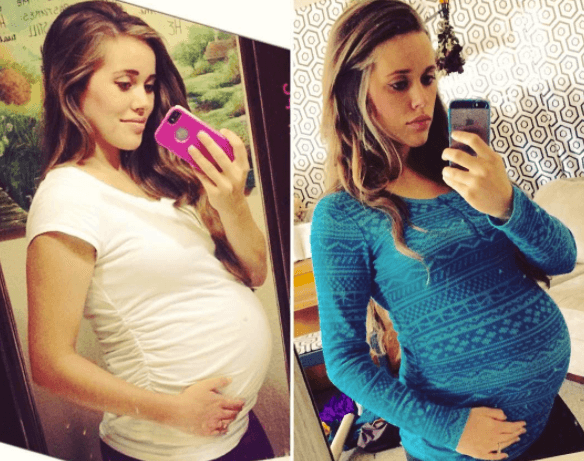 2. Amy Opens Up About Abuse
Amy Duggar revealed her time on Marriage Boot Camp: Reality Stars, helped her come to grips with the physical abuse she experienced as a child. Amy claims a male family member picked her up by her throat and lifted her up in the air toward the ceiling. After coming to terms with what happened to her many years ago, Amy says she has finally healed, and she's glad she opened up about her experience.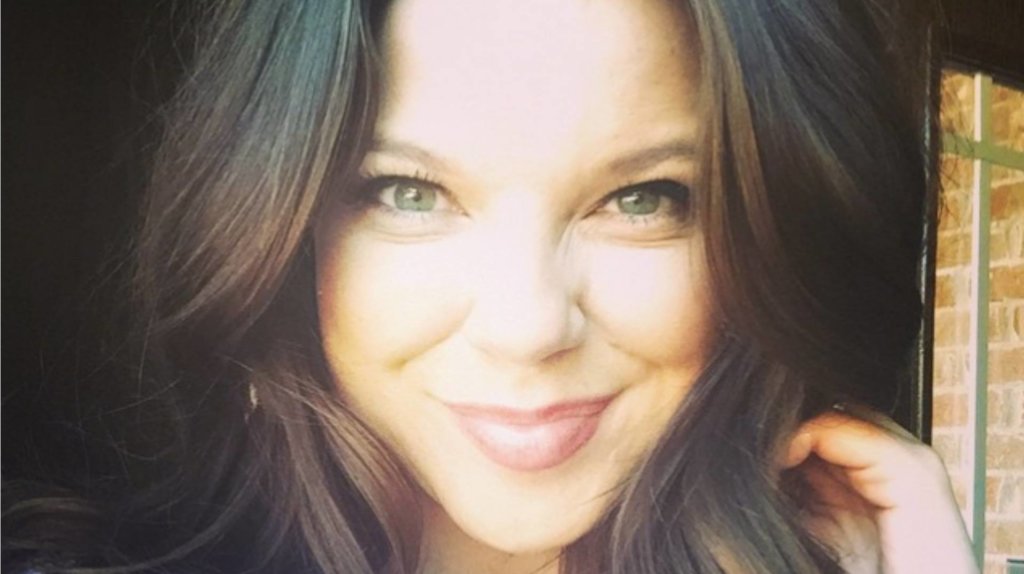 1. Jill and Derick Dillard Have a Baby on the Way
After much speculation, Jill and Derick Dillard finally announced they're expecting baby number two. Jill's due date is July 2017, and she is thrilled to be pregnant alongside her sister Jessa. Although the sisters initially planned on Jill getting pregnant first, they're still looking forward to raising their kids together, since they'll be just a few months apart in age.