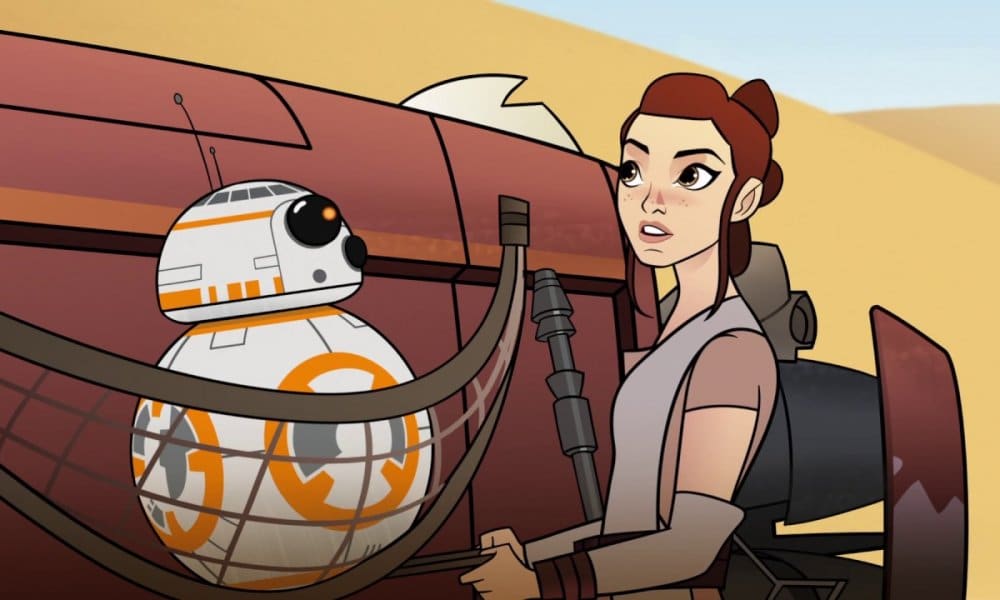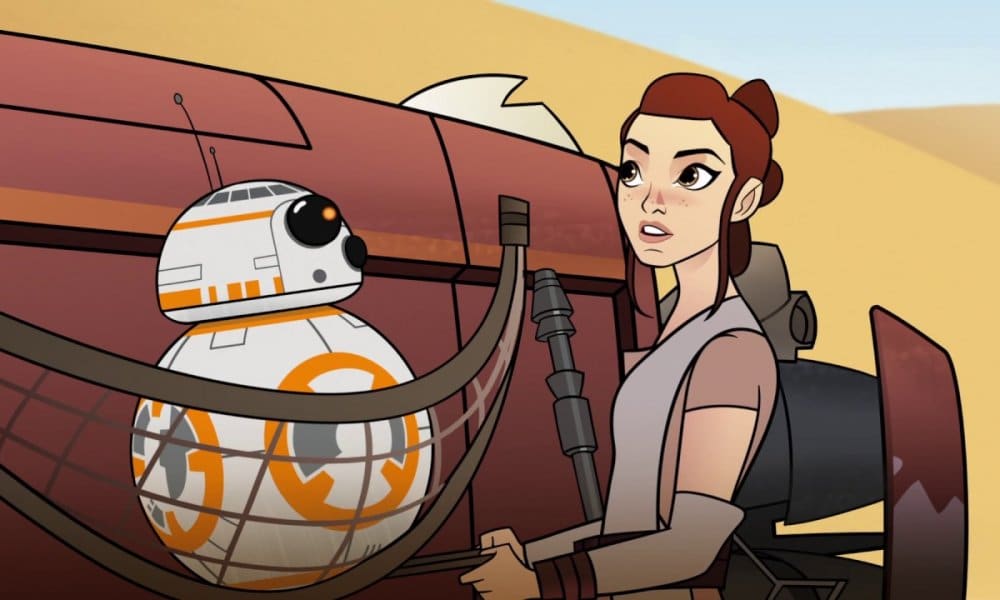 Fans of the saga have long known that the world of Star Wars isn't just composed of the films' dynamic set pieces. The world George Lucas created has swelled into a living, breathing universe that's filled with people who may not exist, but who feel as real to its viewers as the people sitting next to us in the theater. It's in that spirit that Disney has crafted 'Star Wars: Forces of Destiny,' a series of short films that highlight smaller moments from the epic saga that's spanned several generations in both the real world and a galaxy far, far away. Here's everything we know about this exciting new series.
1. It's Premiering on YouTube (But Don't Let That Dissuade You)
The first entry into Star Wars: Forces of Destiny premiers on Disney's YouTube channel on July 3 at 10 a.m. Don't let the medium turn you off from checking these shorts out, either, because these bite-sized adventures are going to be every bit as relevant to the Star Wars Universe as the big budget films.

2. It's Animated in 2D
'Star Wars: Forces of Destiny' is a unique entry into Star Wars entertainment. Unlike other Star Wars canon that's ended up outside the cineplex, 'Star Wars: Forces of Destiny' is being animated in eye-catching 2D. It's a departure from the CGI-inspired animation of series like Clone Wars and Rebels.
3. 'Forces of Destiny' Will Focus on Small Moments
Though you can still expect plenty of thrills and action, 'Forces of Destiny' will focus on self-contained adventures that happen on a smaller scale. That means we might get to see Rey scavenge or Leia run a Rebel errand. You might not be watching the Death Star explode, but Disney is betting that the characters they've created will be more than enough to pull you in.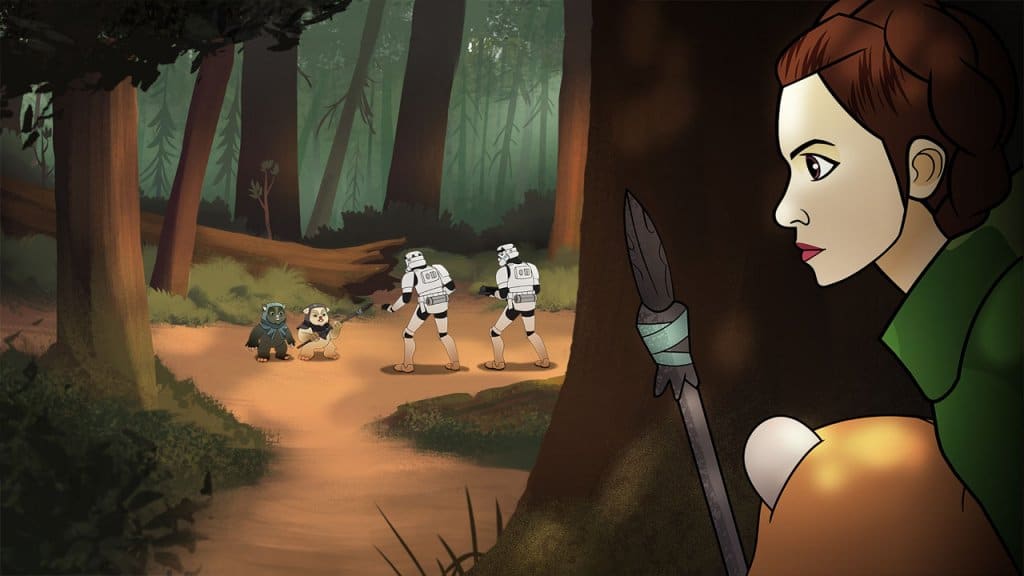 4. The Ladies Will Get to Shine
The stories featured in 'Star Wars: Forces of Destiny' will focus exclusively on the saga's powerful female heroes. Even better, the actresses who portray these women will come back on board to lend their voice. That means everyone from Daisley Ridley (Episode VII's Rey), and Felicity Jones (Rogue One star Jyn Erso) are taking time out of their busy schedules to join in the fun.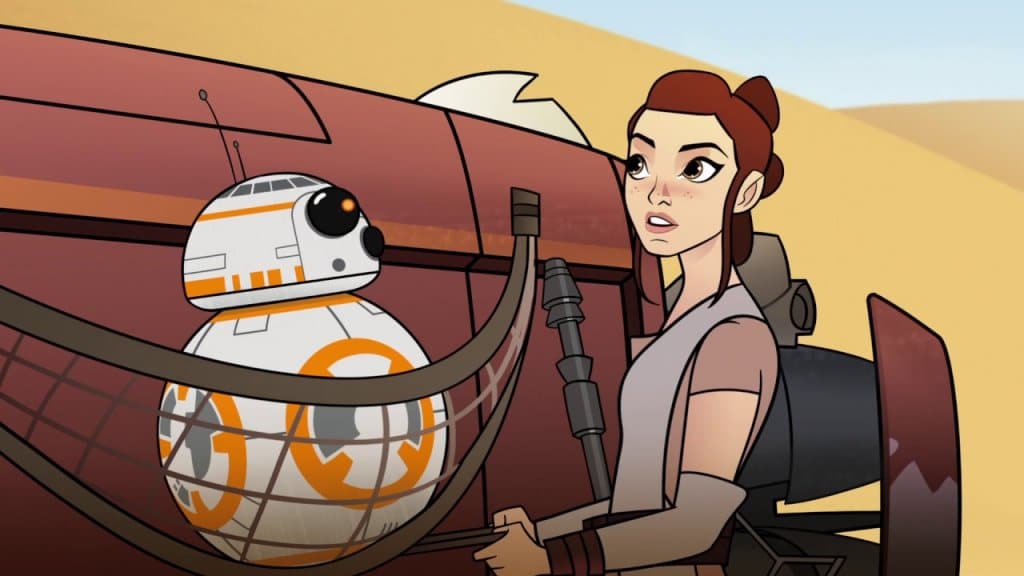 5. Lupita Nyong'o Is Back in a Big Way
One of the highlights of 'Star Wars: The Force Awakens' was the plucky, but wise bar matron, Maz Kanata, voiced to perfection by Oscar winner Lupita Nyong'o. Fortunately for fans who fell in love with the alien, Nyong'o has signed on to narrate every episode of 'Forces of Destiny.'
6. Moments From Every Point in Star Wars History Are Up For Exploration
'Forces of Destiny' is planning to explore every nook and cranny of the Star Wars timeline over the course of the eight episodes that are already planned. Episodes that feature Princess Leia and Darth Vader's mom, Padmé Amidala, will also be included alongside the episodes that examine the saga's newest female heroines.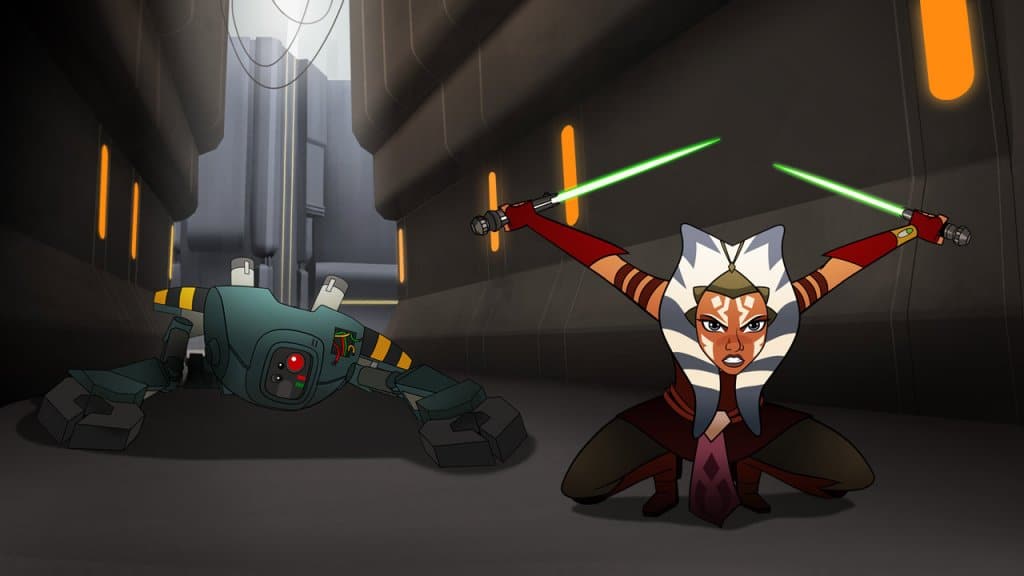 7. A Lesson You Can Take Away From 'Forces of Destiny'
By putting the spotlight on the smaller moments that take place in between the cracks of the films, Disney isn't just trying to avoid creating plot holes. They're hoping to point out that the destinies of their saga's heroes are crafted one day at a time as a result of even the smallest choices.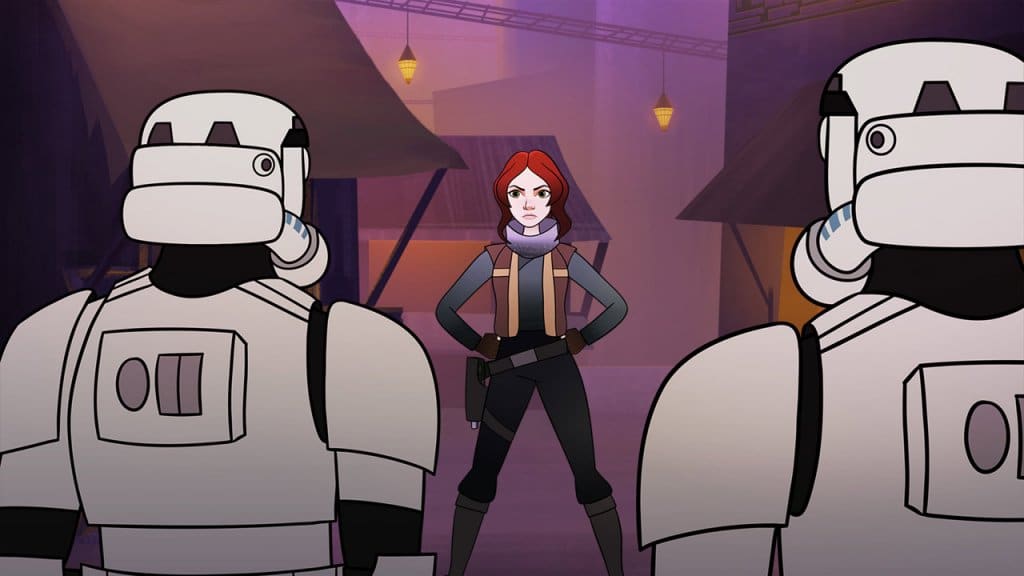 8. There Are Dolls Being Released Alongside the Series
In case your child falls in love with one of the series heroines, or if you just want something to play with at work (and who could blame you?), Hasbro is releasing a line of 11'' tall dolls that are supposed to fall somewhere on the toy spectrum between Barbie and GI Joe. The lovingly crafted figures are already being celebrated among the saga's diehard fans.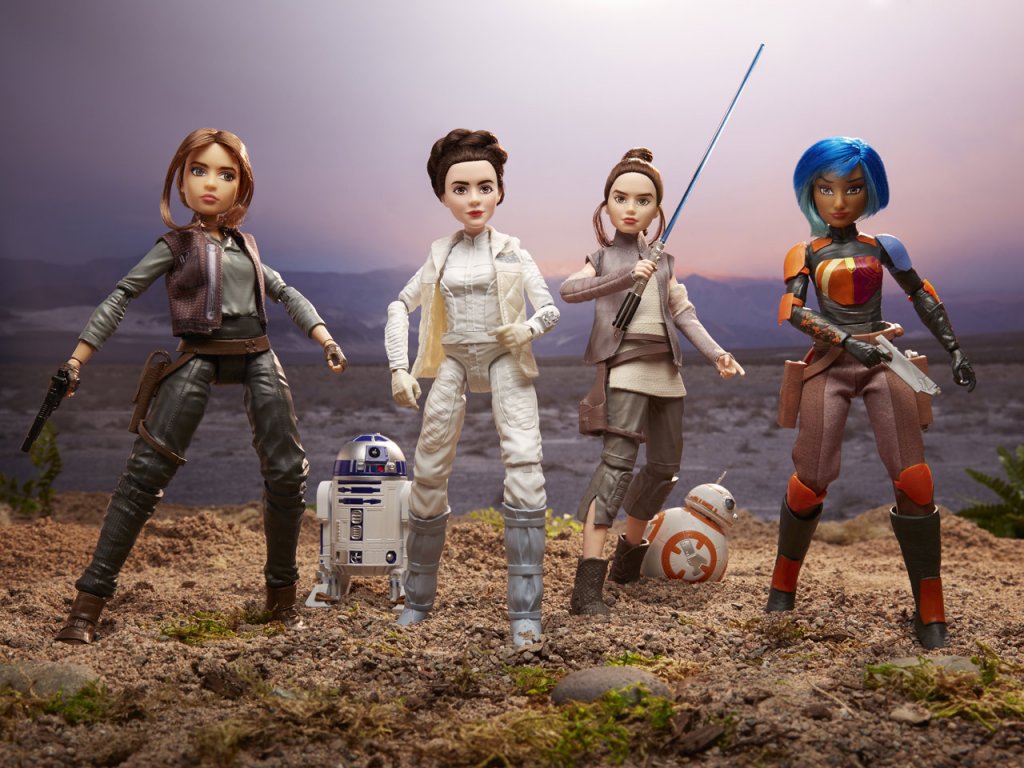 9. The Creative Duo Behind 'Forces of Destiny' Is Impressive
In terms of its core creative talent, 'Forces of Destiny' is in good hands. It's being written by industry vet Jennifer Muro whose female characters have been celebrated for more than ten years. Sitting in the director's chair is Brad Rau, a saga veteran who put in time guiding the critically acclaimed animated series Star Wars: Rebels (which means he's got talent and Star Wars experience).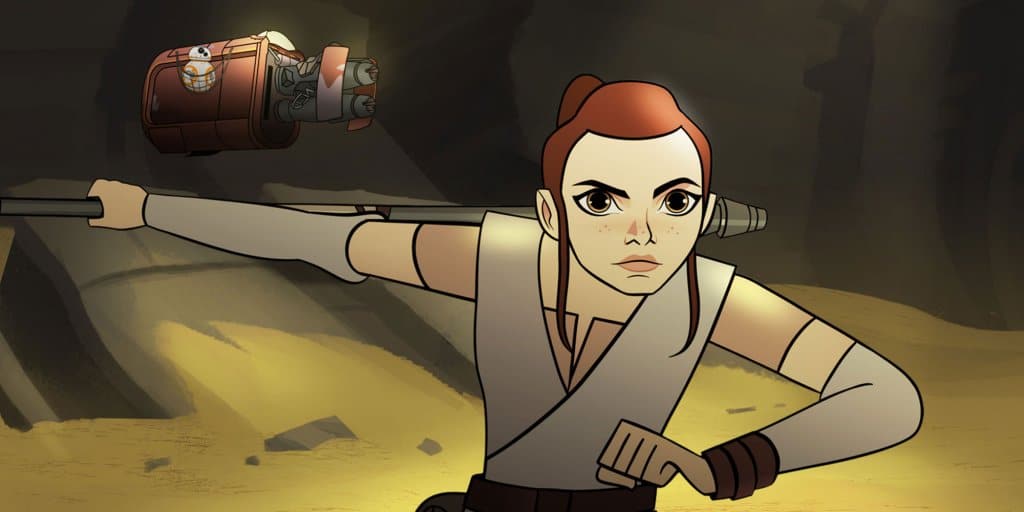 10. Muro Is Out to Make Female Warriors a Common Sighting on the Television Landscape
In the weeks leading up to the release of 'Star Wars: Forces of Destiny,' the series writer has been exuberant about her thematic devotion to butt-kicking ladies. She's taken to Twitter to state that her dream job would be a series that focused on Wonder Woman's Amazonian sisters who occupy a small, hidden settlement inspired by ancient Greece. It actually would be a pretty slick series if done properly.
Saying this right now, @DCComics @TheCW @warnerbrostv : I want a Themyscira television series. And I want to write it. #WonderWoman

— Jennifer Muro (@jennifermuro) June 3, 2017