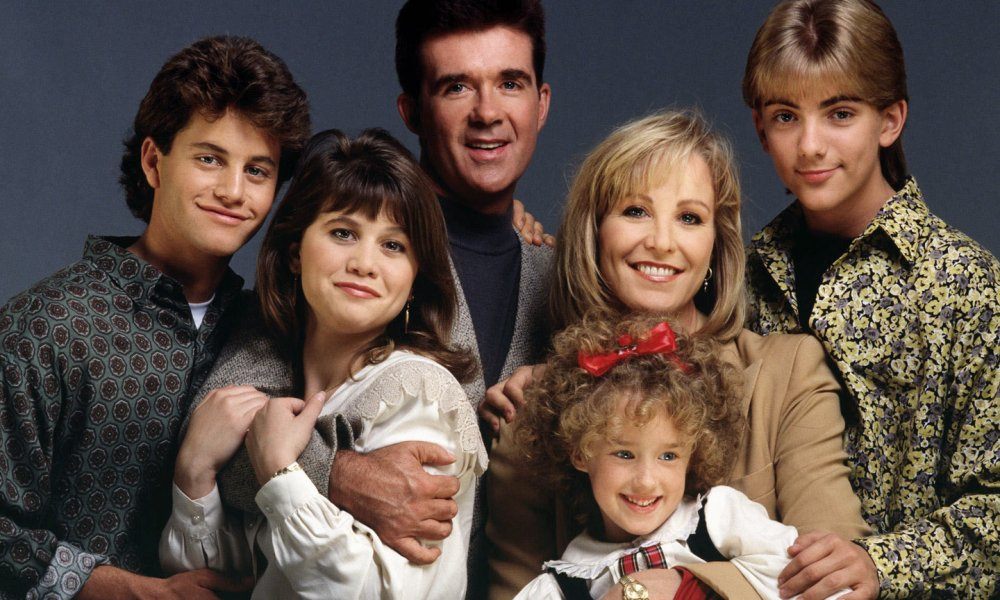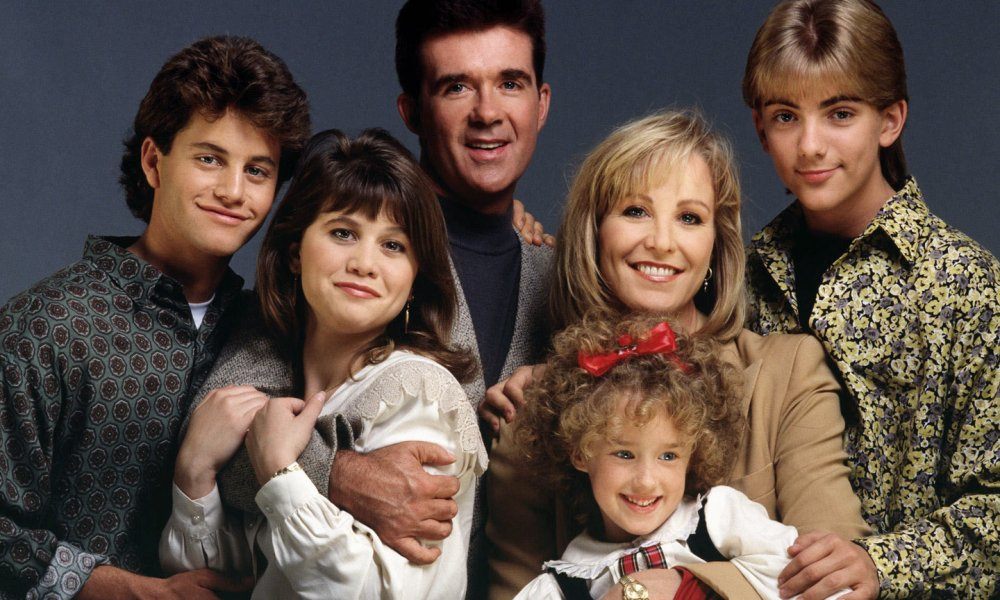 Growing Pains was like the Father Knows Best of the 1980s, only the Seaver clan often tackled more serious issues (like that powerful drinking and driving episode). Trusty work-at-home dad Jason Seaver always had the right words to guide the kids, while Maggie juggled her family's needs as a busy working mom. Heartthrob Mike, bookish Carol, precocious Ben and, later, mop-topped Chrissy plus assorted friends kept the sitcom rolling for seven seasons. It's been over 30 years since Growing Pains first premiered, which means that the stars have all moved on in some pretty different directions. Here's a then and now recap of some of your favorite cast members.
1. Kirk Cameron Was the Breakout Star
Kirk Cameron played Mike Seaver on the show, a role for which he was nominated for two Golden globes. His mullet-framed mug also graced the cover of many a teen magazine and fans' bedroom walls. His popularity might have helped his sister Candice Cameron get a foot in the door to land her role as D.J. Tanner on Full House.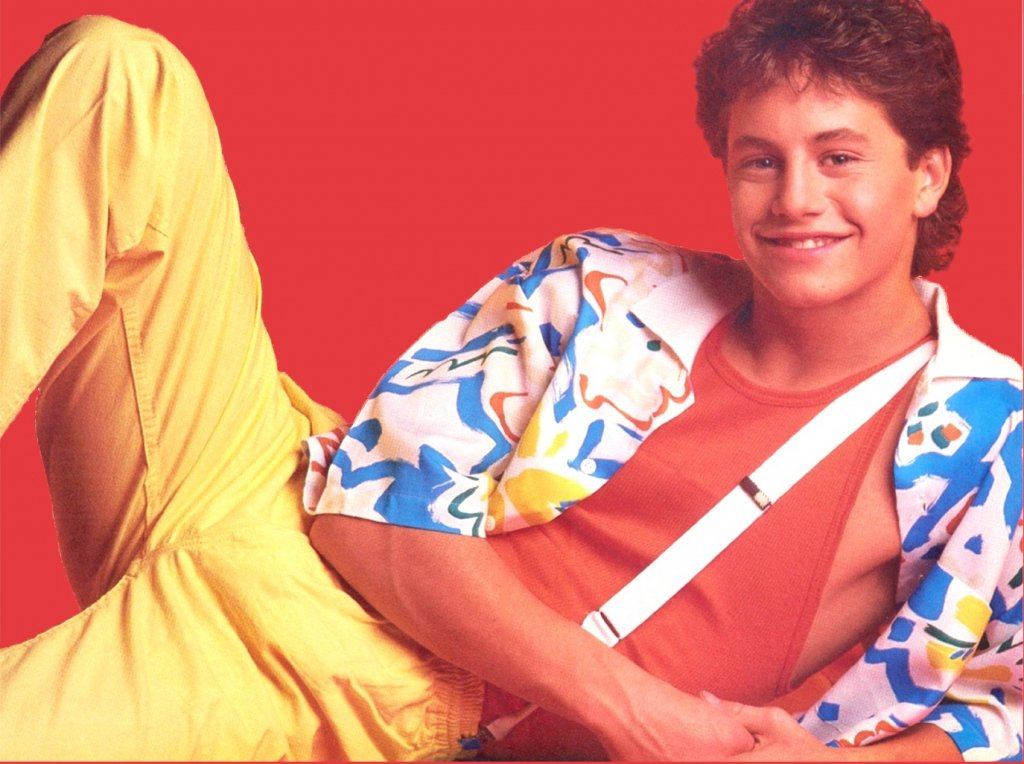 2. Then Kirk became a born again Christian
At the age of 17 Kirk Cameron became a born again Christian, and has remained rather outspoken about his views. He once referenced homosexuality as "ultimately destructive to foundations of civilization." After starring in the short-lived sitcom Kirk, his career has mostly focused on projects that are Christian in nature, such as Unstoppable and Saving Christmas. Today he is a partner in the evangelical ministry "The Way of the Master."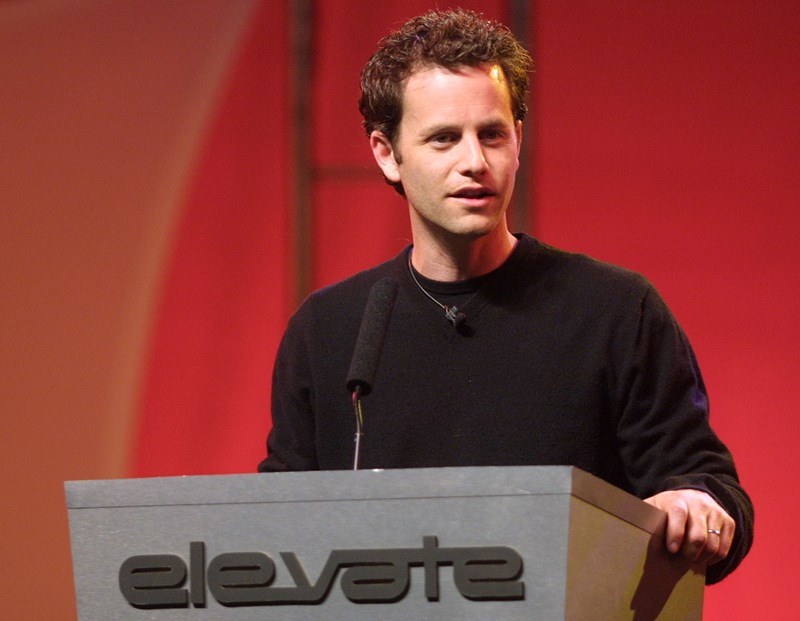 3. He Married His Co-star Chelsea Noble
Kirk married his Growing Pains co-star Chelsea Noble, with whom he has six children named Jack, Luke, Anna, Isabella, James, and Olivia. Four of their children are adopted. Chelsea played Mike Seaver's girlfriend Kate MacDonald on the show, and she now works with her husband on their Christian-based projects. In fact, Kirk refuses to kiss another woman so if any of his acting requires a lip-lock, Chelsea stands in for the shot. Together Kirk and Chelsea run "The Firefly Foundation" which gives terminally ill children a week's vacation with their families.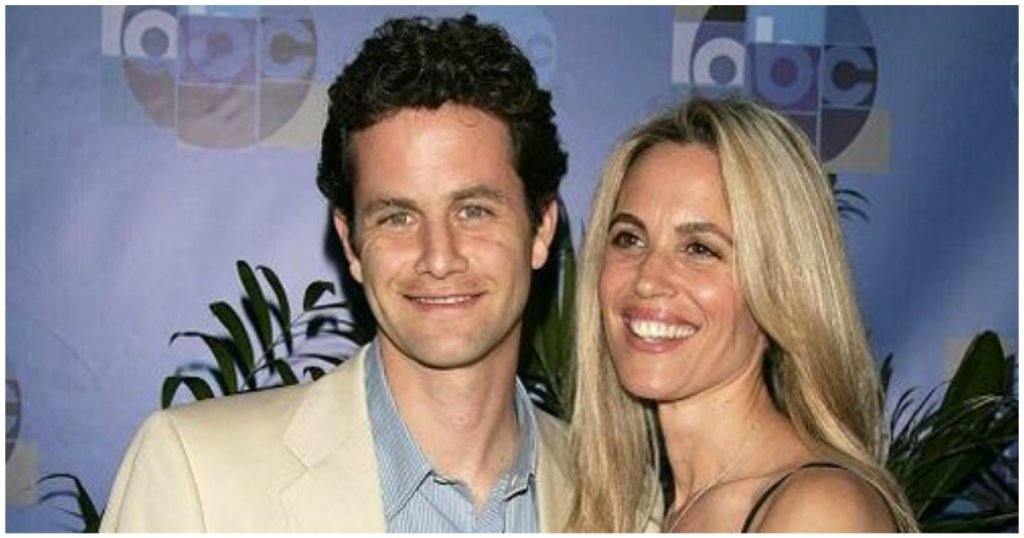 4. Tracey Gold Was One of the First Stars to be Outed For Anorexia
Tracey Gold played studious sister Carol Seaver, whose character once had some onscreen flirt time with a young Brad Pitt. What people most remember about her, however, is her fluctuating weight. She put on a few pounds after one hiatus and then became the brunt of fat jokes from her brothers on the show. This exacerbated her ongoing eating disorder (diagnosed at the age of 12), and as she dropped to a dangerously low weight, she was suspended from the show for looking too skeletal.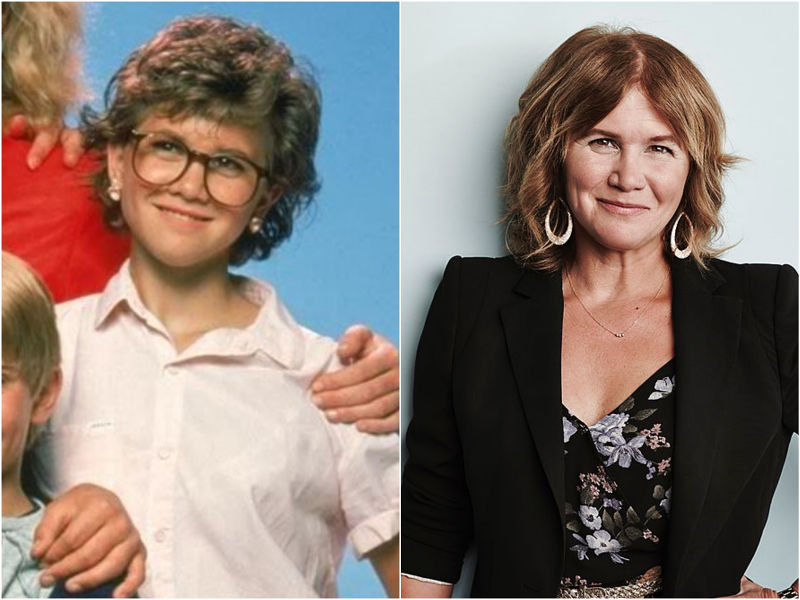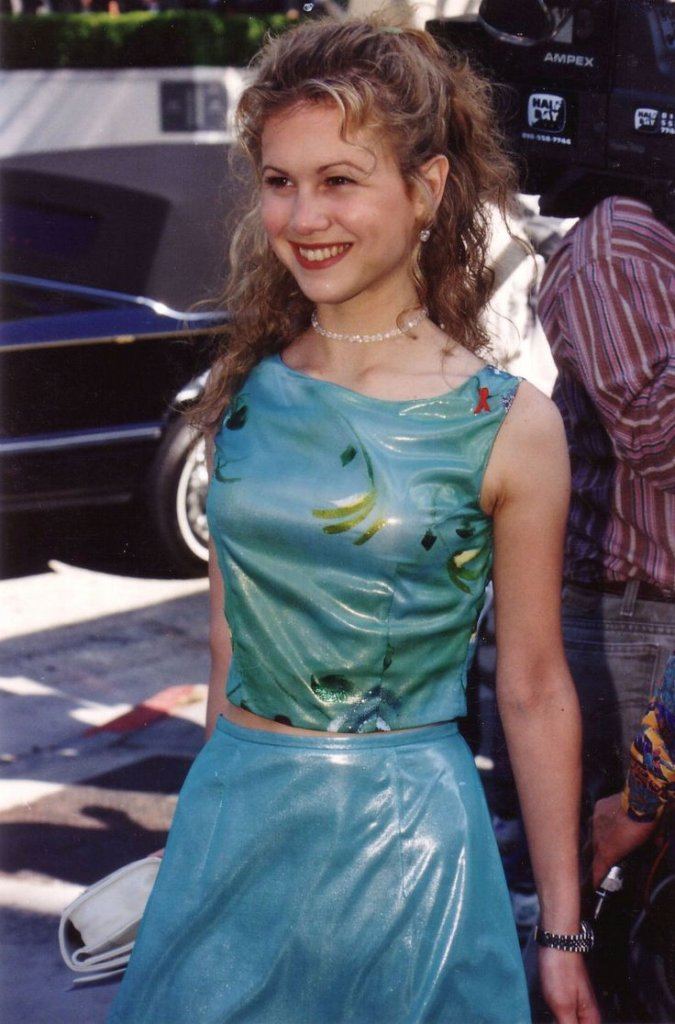 5. She Continues to Act But Has Hit Some Rough Patches
Tracey has mostly recovered from her eating disorder and has become an outspoken advocate for the issue over the years. She has also continued to act in various television roles. However, she got in a bit of trouble with the law when she rolled her SUV while driving under the influence (didn't she remember that drunk driving episode?) which landed her three years of probation. Her husband and children were in the car at the time, making matters even worse.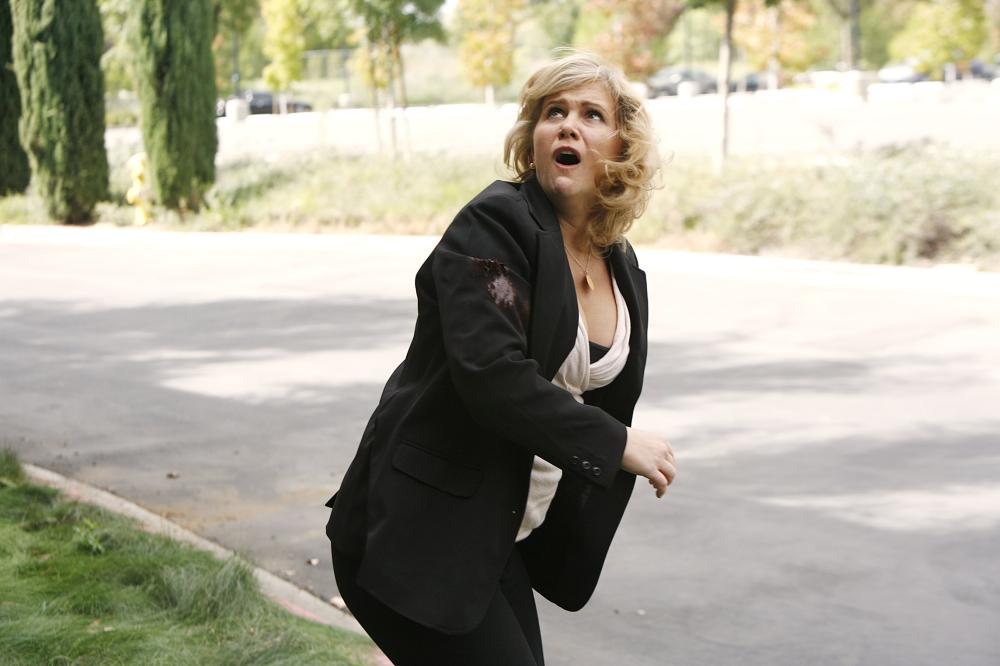 6. Every '80s Kid Wanted Alan Thicke as a Dad
Alan Thicke is a Canadian-born actor/singer who had a few failing talk shows back in the day, but it was his role of psychiatrist and sensitive dad Jason Seaver on Growing Pains that really put him on the map. According to the lovable patriarch, all that family closeness wasn't that much of a stretch. "We didn't have a lot of arguments or fights, everybody got along, as corny as it sounds, we were genuinely a family," he said. "No setting dressing rooms on fire or anything like that!"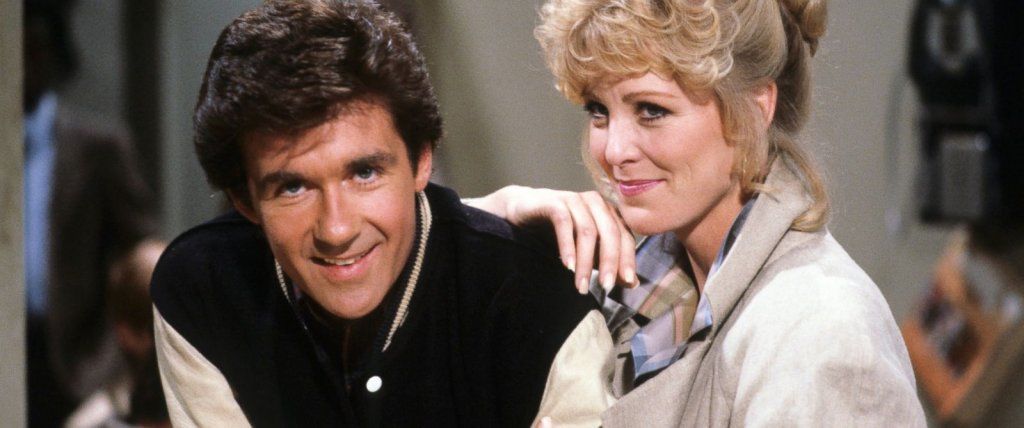 7. Thicke Has Kept Busy After the Show
Following Growing Pains, Thicke went on to stints on shows like Hope and Gloria, How I Met Your Mother and The Bold and the Beautiful. In 2014 Alan had a mockumentary show on the TV Guide Network called Unusually Thicke. The show starred his wife Tanya Callau, as well as his sons Carter, Brennan, and Robin. Robin is of course, the R&B singer Robin Thicke who is a star in his own right. Robin and his bother Brennan often appeared as extras on Growing Pains.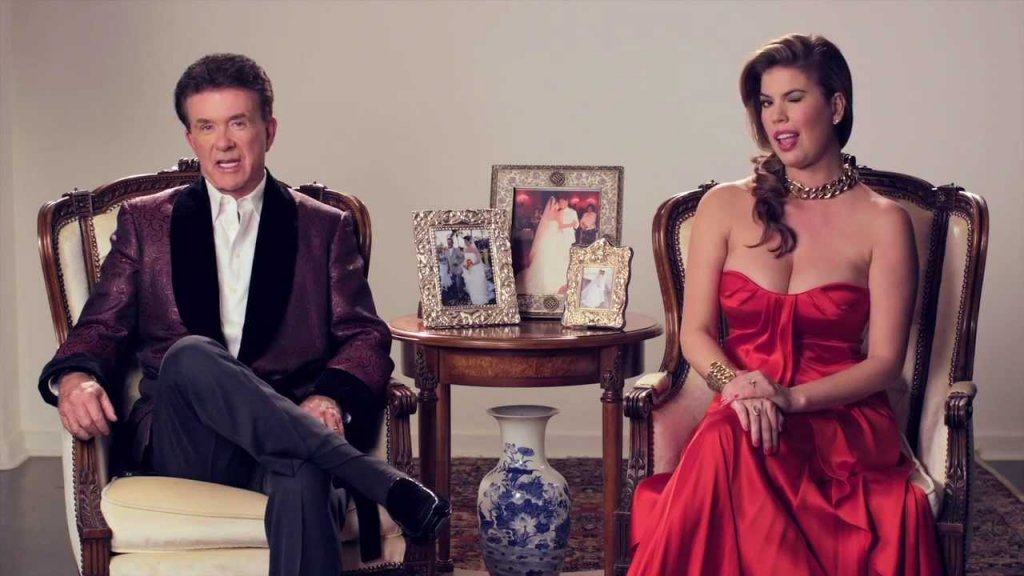 8. Joanna Kerns still sometimes plays the mom
Joanna Kerns starred as mother Maggie Seaver, a busy journalist trying to balance work with her family life. She has continued to take on some mom roles since then. You might have seen her recently playing Katherine Heigl's mom in Knocked Up.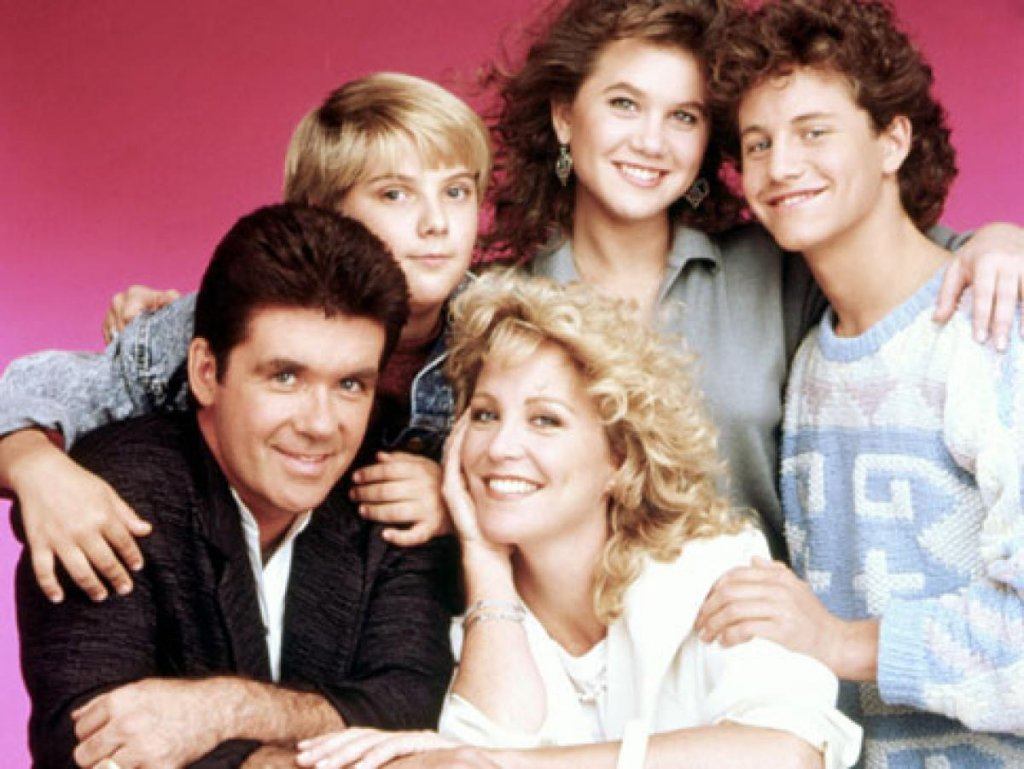 9. Joanna spends more time behind the camera these days
After Growing Pains ended, Joanna has continued to act but she spends a lot of time directing as well. She has directed for various TV shows including ER, Grey's Anatomy, Army Wives, Pretty Little Liars, and Jane the Virgin.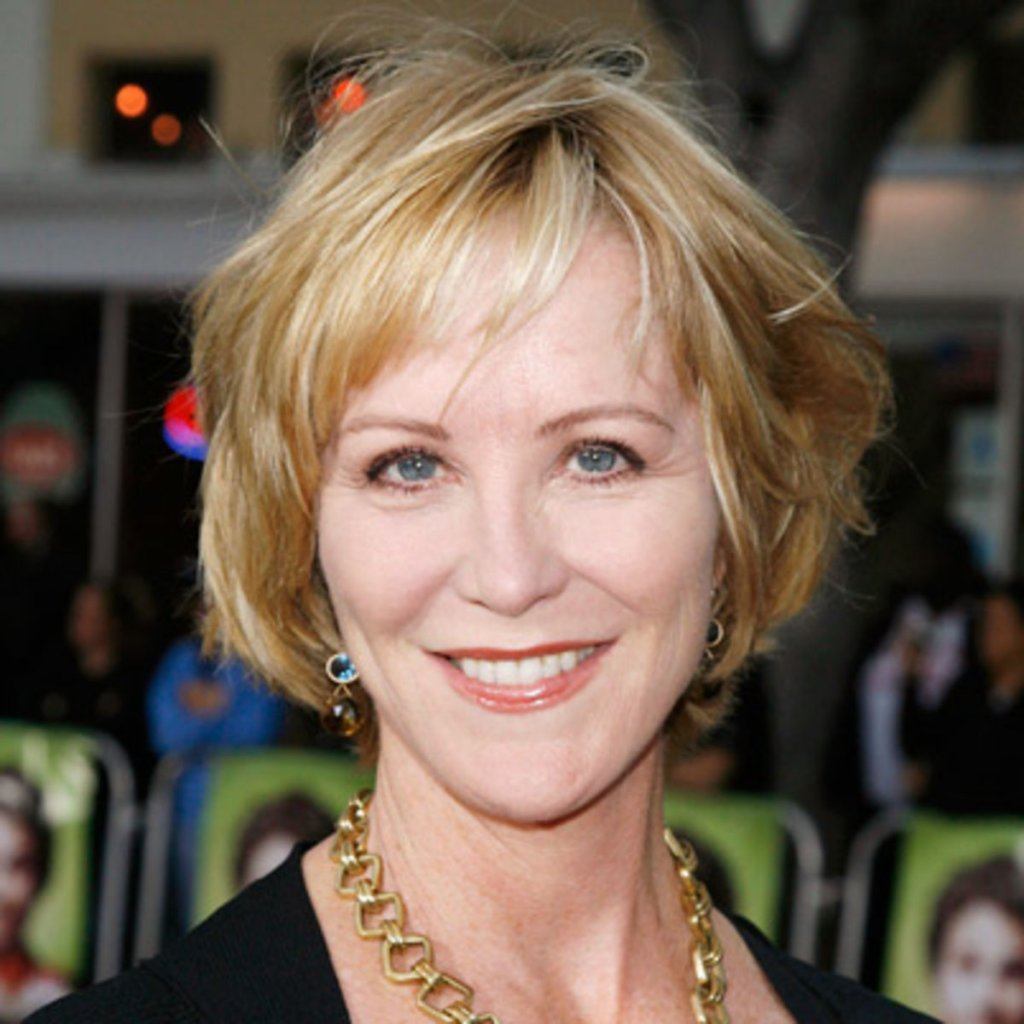 10. Jeremy Miller struggled with addiction
Jeremy Miller played younger brother Ben Seaver on the show. He was a cute kid who delivered his witty one-liners just fine, but he was always in the shadow of Kirk Cameron. It was later revealed that the actor had a long struggle with alcoholism. He supposedly started drinking at the age of four, and credits the rehab company Fresh Start for keeping him sober. He is now a spokesperson for the organization. He's only had a little voice-over work and occasional acting gigs in the years since Growing Pains.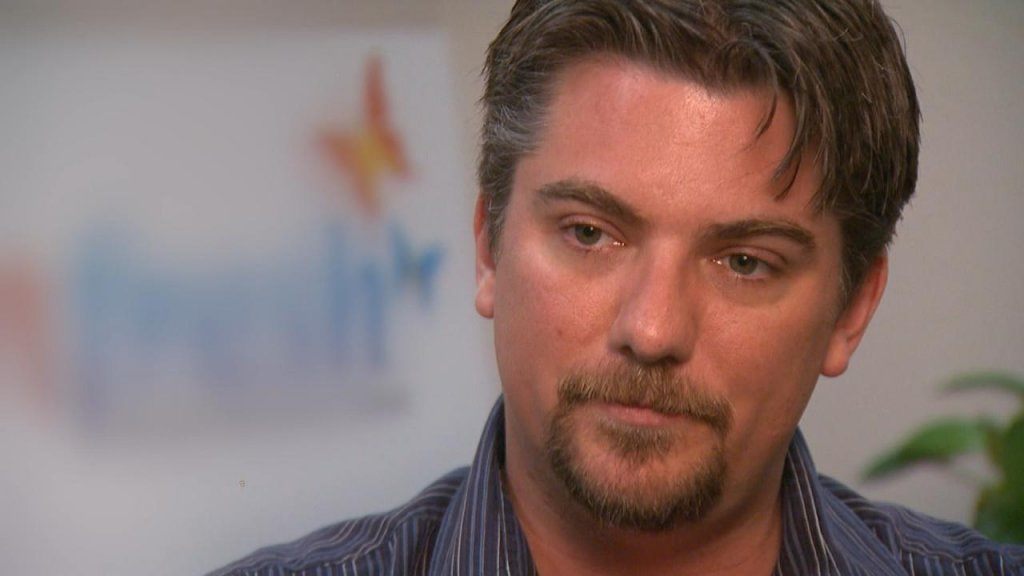 11. Leonardo DiCaprio became, well, Leonardo DiCaprio
Remember when the Seavers took in that homeless kid? Little did they know then, but that actor turned into an Oscar winning superstar and environmental philanthropist who is arguably the biggest star of his generation. Obviously Leonardo DiCaprio has had a pretty good career since his days of playing spunky Luke Brower.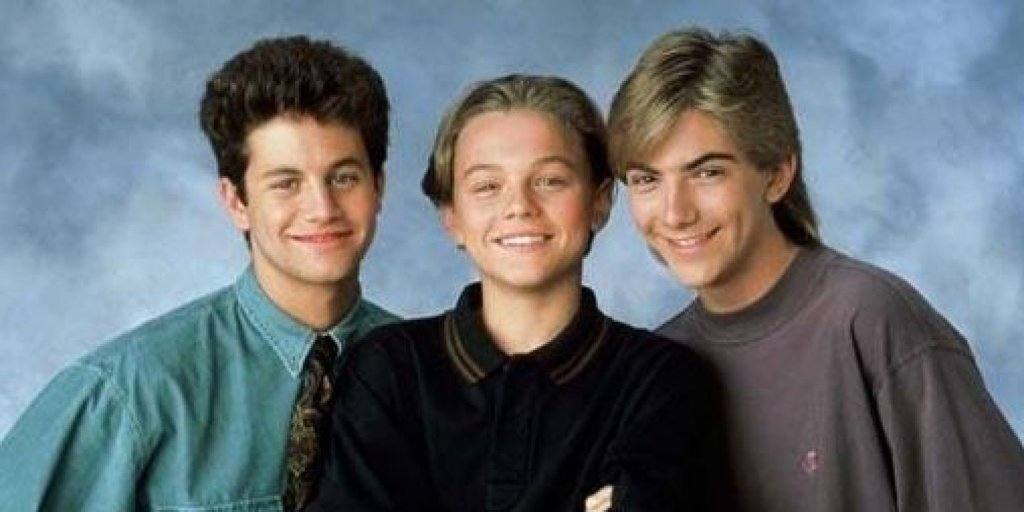 12. At the time, Jeremy was jealous of Leo
Jeremey Miller has admitted that he was a little jealous of Leo when he joined the cast in season 7. "There was a little bit of competition there. I have to admit it bothered me a little bit that the network felt necessary to bring him in rather than focusing on my character who had now grown up and could kind of take over for Mike as, you know, the rapscallion, whatever you wanted."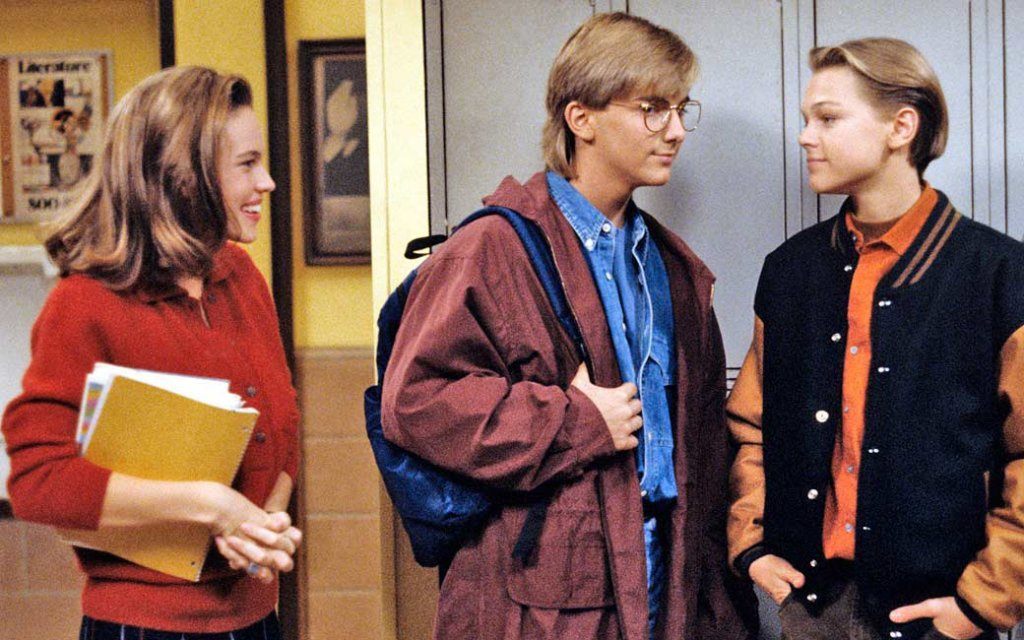 13. Julie McCullough's Playboy past got her canned
In season's 4 to 5 Julie McCullough took on the recurring role of baby Chrissy Seaver's nanny, Julie Costello, who then became Mike Seaver's girlfriend. Well, around that time, Kirk Cameron found Jesus and became born again, and suddenly he wasn't down with acting with a former Playboy model. Only eight episodes in, Julie was terminated, and rumor has it Kirk was behind this. The two have not reconciled to this day, and Julie is still bitter about the public criticism she endured during the scandal. She's since had a few acting gigs (Sharknado for one) and is now a stand-up comedian.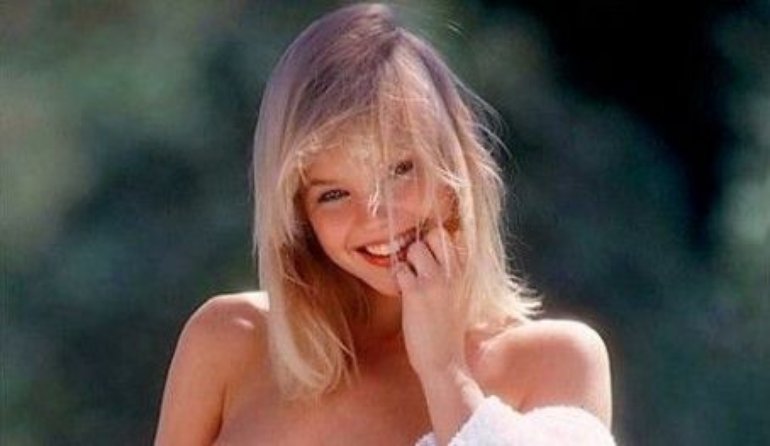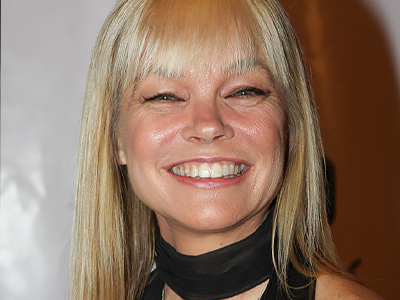 14. How Could You Forget Boner?
Mike Seaver's best buddy with the unfortunate nickname was played by Andrew Koenig, the son of Star Trek's Chekov (Walter Koenig). He continued to act, most notably playing the Joker in the fan film Batman: Dead End, and became a human rights activist, getting involved in issue regarding Burma and China. Sadly, however, he took his own life in 2010.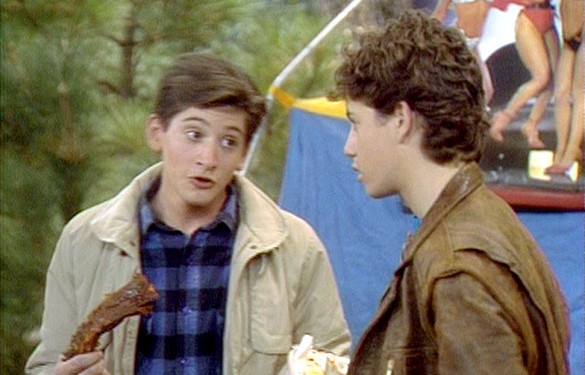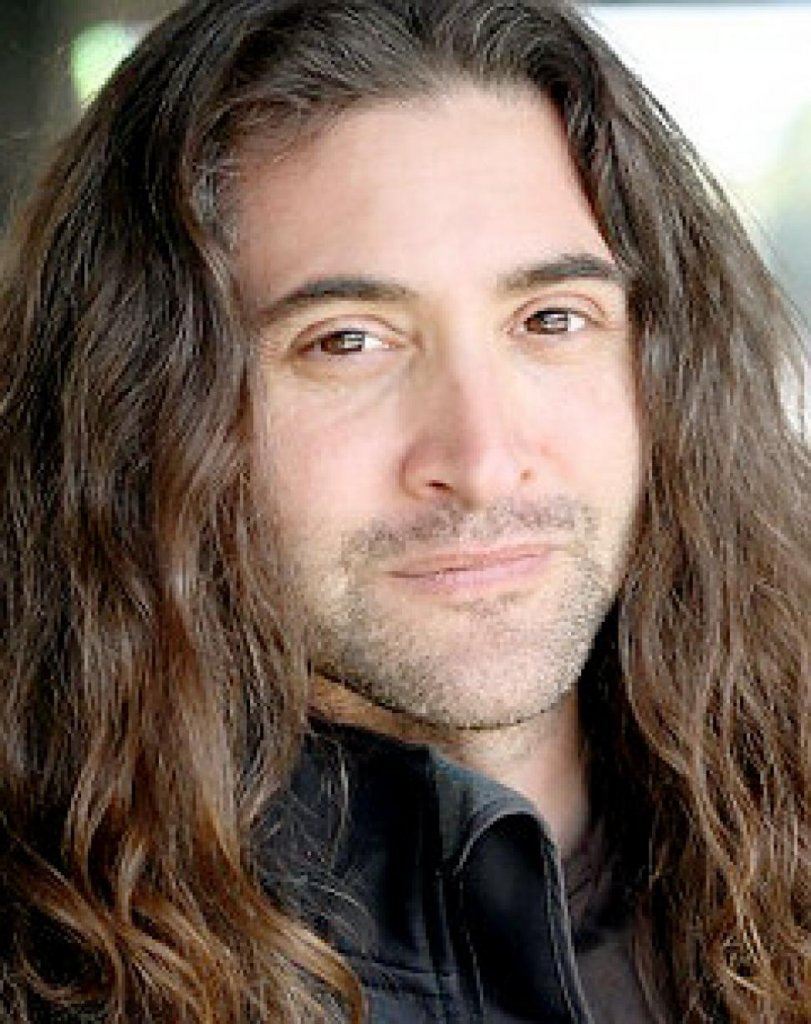 15. Ashley Johnson has continued to act
Like a lot of sitcoms, a few years into the show and the cast needed some fresh blood to spice things up and appeal to a younger demographic. Hence, Jason and Maggie Seaver popped out another kid who miraculously aged to about 6-years-old in a span of one or two seasons. Ashley Johnson played the curly-haired cutie and has continued to act and do voice-work since the show ended. The actress has starred in films like What Women Want and The Avengers, and is currently playing an FBI Forensic Specialist in the TV series Blindspot.