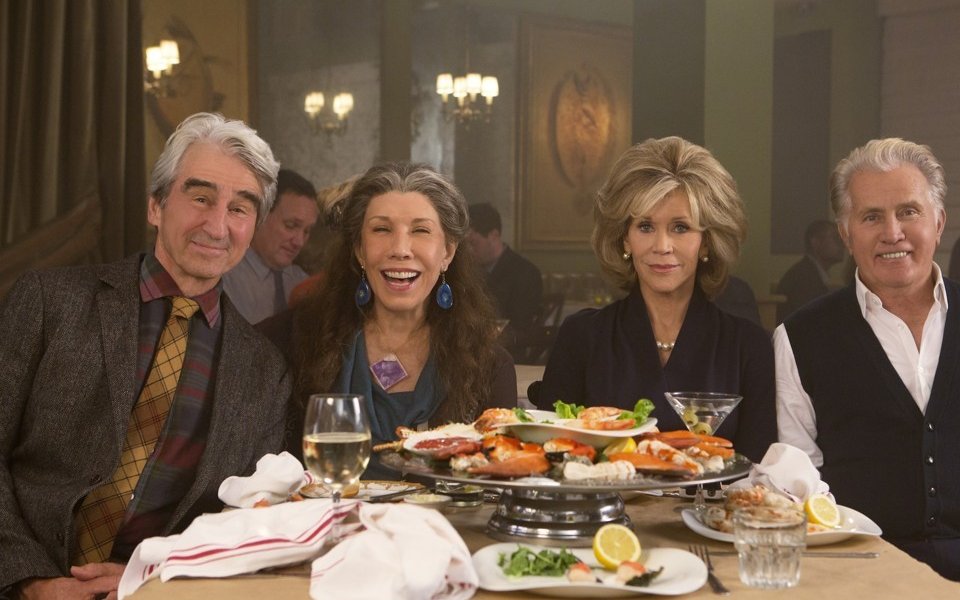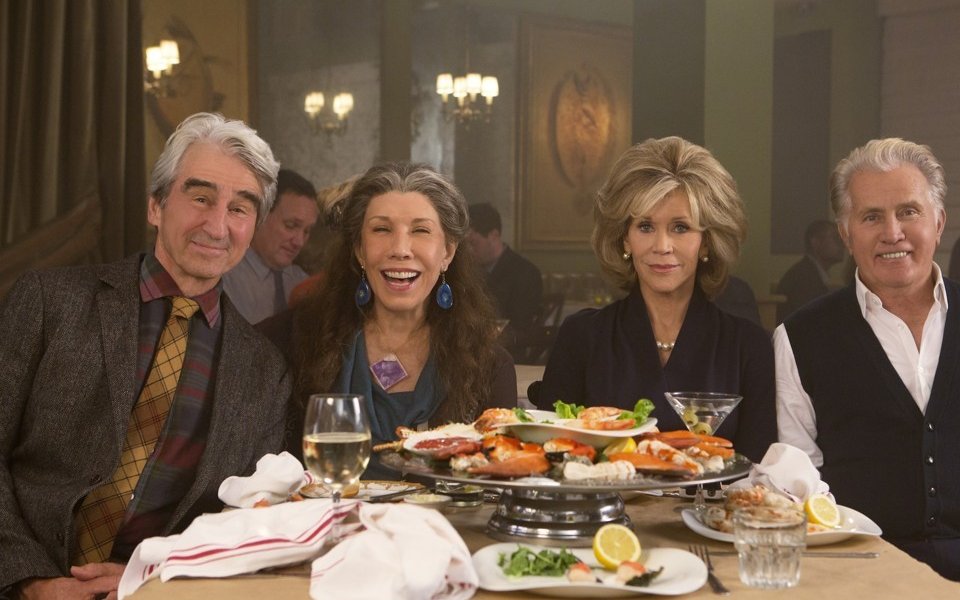 In the ever-expanding world of streaming services there is one clear reigning champion: Netflix. Not only was Netflix the first streaming channel to crack the Emmy nomination barrier, they've quickly developed a knack for it. In 2017, they raked in an incredible 91 Emmy noms for their original programming. That success is a result of the service's commitment to releasing new, innovative programming. A whole lot of it. That unceasing flow of content means that — while some of Netflix's shows are high quality — a lot of them are just filler. Fortunately, we've done the couch research and compiled a list of Netflix's most watchable shows.
1. Stranger Things
What happens when a little boy goes missing in the same town that houses an experimental research laboratory? That's the premise of this loving send-up to 1980's creature features. Even if you've never rolled a 20-sided dice and you have no memory of Reagan's administration, there's a lot to love in this interchangeably whimsical and unsettling science fiction series.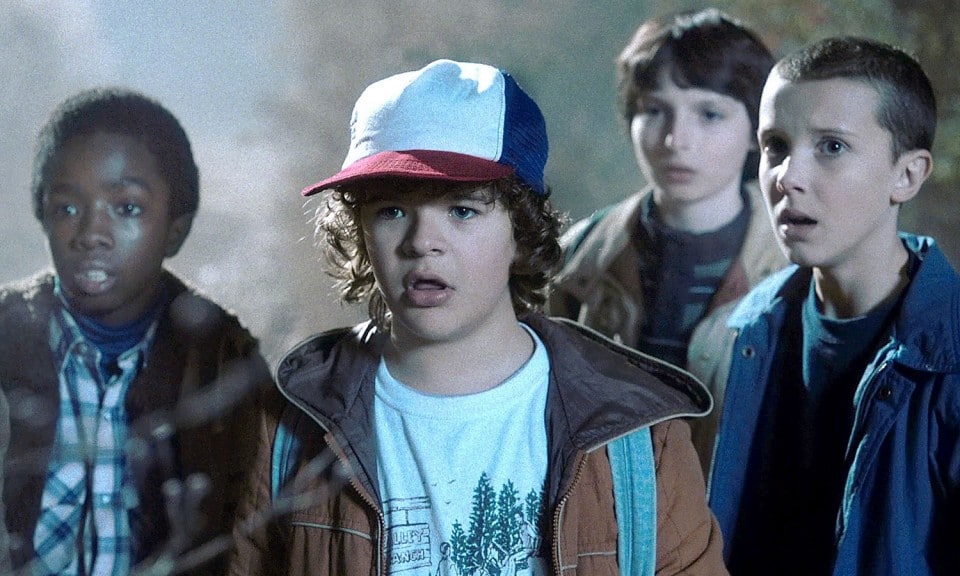 2. Trollhunters
Looking for a kid's show that won't drive you up the wall on your tenth or twentieth viewing? Check out Trollhunters from Dreamworks and Guillermo del Toro. Though the premise might sound familiar — a young boy is charged with preserving a race of good guy trolls — the delivery is a nonstop treat. Well-timed humor, subtle vocabulary lessons, and Hollywood-quality action combine to make for a truly great series that's fun for the whole family.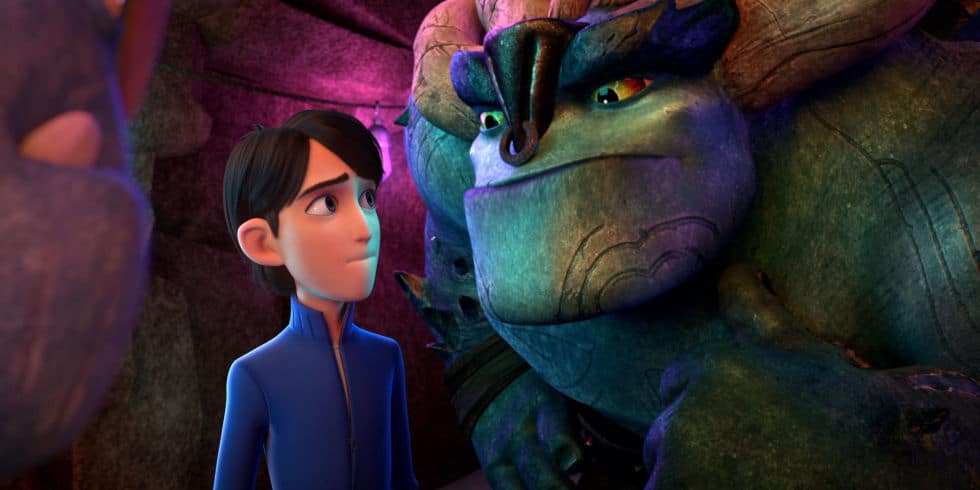 3. Those Marvel Shows
Admittedly, the actual critical quality of Marvel's Netflix series is hit and miss. That said, each of the Netflix series — Daredevil, Jessica Jones, Luke Cage, and Iron Fist — are worthwhile for fans of procedural drama and high-quality action. Each series has its own flavor, so you might find yourself identifying with some more than others, but all of them are worth checking out, if only to gear up for the Avengers-style mashup series coming in August: The Defenders.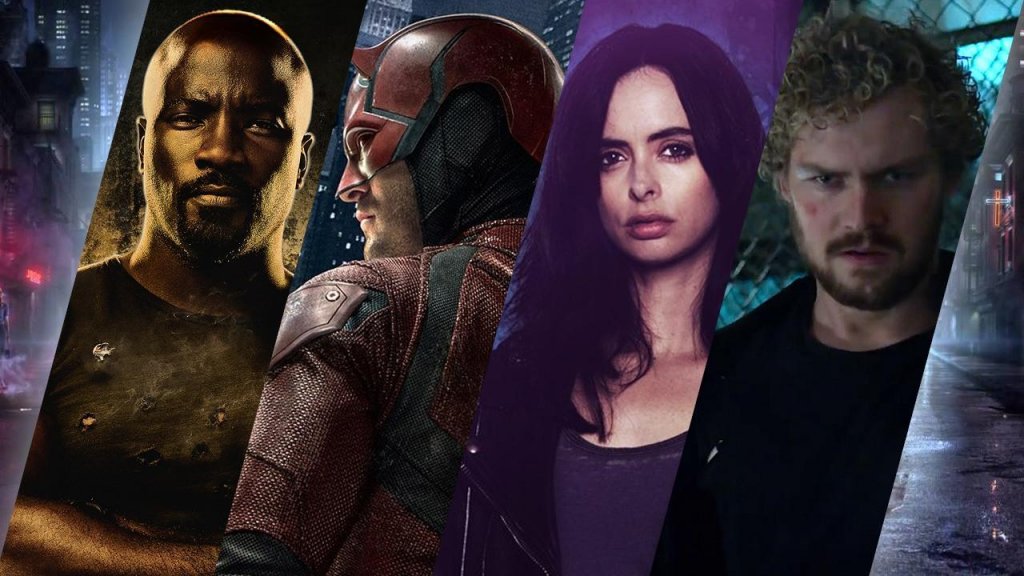 4. GLOW
Netflix travels to the 1980s again for GLOW, a series inspired by a real-life wrestling show from the 1980s. The comedy-drama follows a group of women who band together to create a low rent wrestling show in the boonies of Los Angeles. The jokes are on point, the drama is poignant without being hammy, and by the end of the first season, you will totally get the point of wrestling, a magic trick in and of itself. GLOW just got picked up for a second season, too, which means there will be plenty more silly fun in the future.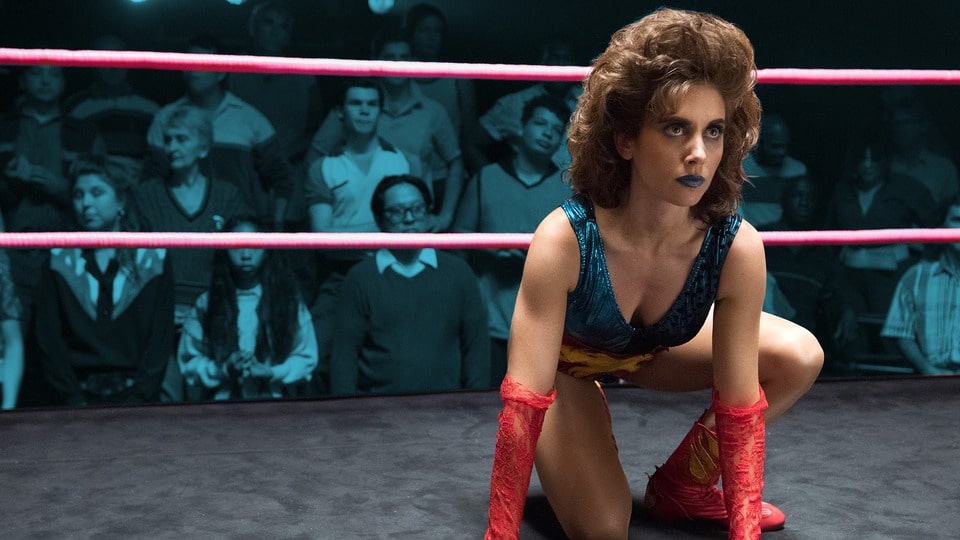 5. The Crown
Missing your weekly Downton Abbey fix? Try out The Crown, a series that chronicles the early years of Queen Elizabeth II's reign in England. Claire Foy is charming as the Queen, and the supporting cast — inducing former Doctor Who star Matt Smith — all turn in wonderful performances without exception. Extravagant costumes and a whip smart script are all there in more than enough supply to sate your craving until Julian Fellowes finally releases The Gilded Age.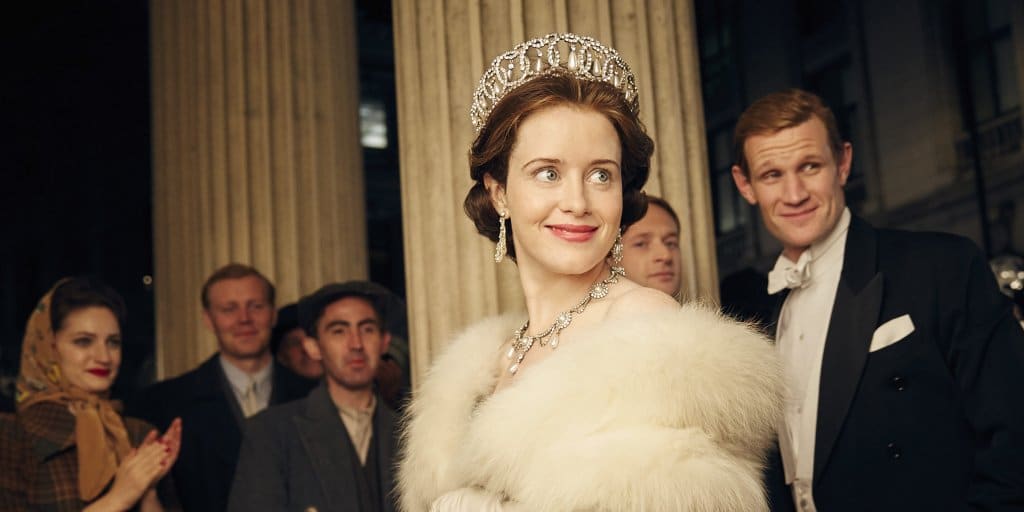 6. Making a Murderer
When it was initially released, the ten-part documentary Making a Murderer was a sensation. A look at the case of Steven Avery and the issue of his guilt or innocence in the murder of Teresa Halbach. The story of a justice system set on taking down Avery makes for some pretty compelling drama. While you'll want to do some personal research to get the whole story, Making a Murderer is a compelling (and frightening) look at the ways the justice system can be corrupted.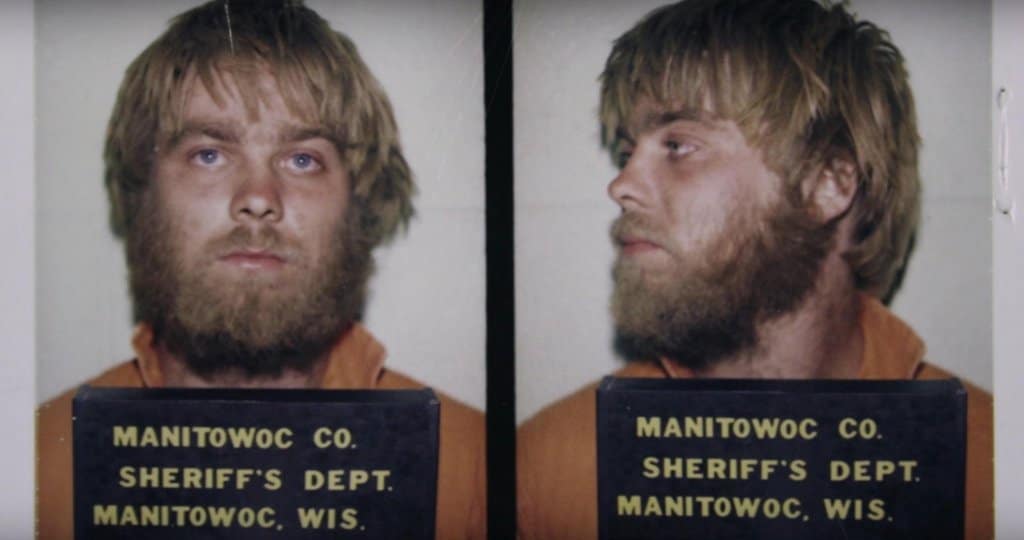 7. Unbreakable Kimmy Schmidt
If you were a fan of 30 Rock, then Unbreakable Kimmy Schmidt is worth Netflix's monthly fee all on its own. Written by Tina Fey and Robert Carlock, Unbreakable Kimmy Schmidt tells the story of a weird, optimistic young woman living in New York City with her gay bestie and their boho-riffic landlord. The catch is that Kimmy spent the better part of two decades as the captive of a low-rent cult leader. The upbeat comedy and zany adventures could be happening right down the street from 30 Rockefeller Studio — it's the next best thing to spending time with Liz Lemon and her crew.
8. Orange Is the New Black
When you think about the daily life of a group of women in a federal penitentiary, you might not immediately think charming comedy, but that's exactly what Orange Is the New Black delivers. What started as a middle class woman's journey through the system has expanded to include around a dozen brilliantly written characters of all backgrounds. Sharp writing, great acting, and an imminently watchable storyline make OITNB one of Netflix's best all-around series.
9. Grace and Frankie
Recently retired Grace and Frankie think their lives are pretty much cruising toward the grave when their husbands, former business partners Robert and Sol, declare their love for one another. Suddenly, Grace and Frankie are left holding the bag. Produced by former Friends guru Marta Kauffman, Grace and Frankie seamlessly blends biting comedy with open-hearted discovery. Not only that, but there's never a bad reason to watch Lily Tomlin do her thing. Even better, it's entirely possible that Grace and Frankie's husbands — played by Sam Waterston and Martin Sheen — have the best sitcom chemistry on TV.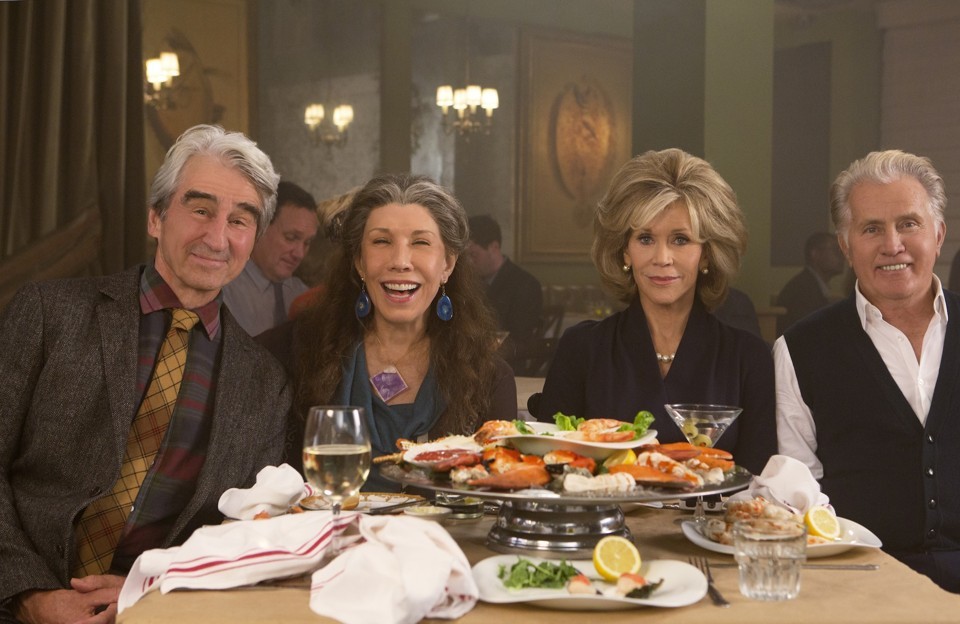 10. The Wet Hot American Summer Stuff
In the mood for something truly off-kilter? Check out the growing number of seasons devoted to the cast of David Wain's Wet Hot American Summer. If you loved the original 2001 film, then Wet Hot American Summer: First Day of Camp and Wet Hot American Summer: Ten Years Later will both reward your time. There's nothing conventional about this winking meta-comedy that gleefully crams every cliche in the book into its demented storyline. If you've ever sympathized with someone just trying to find true love while dodging covert attacks from Ronald Reagan, these are your shows.