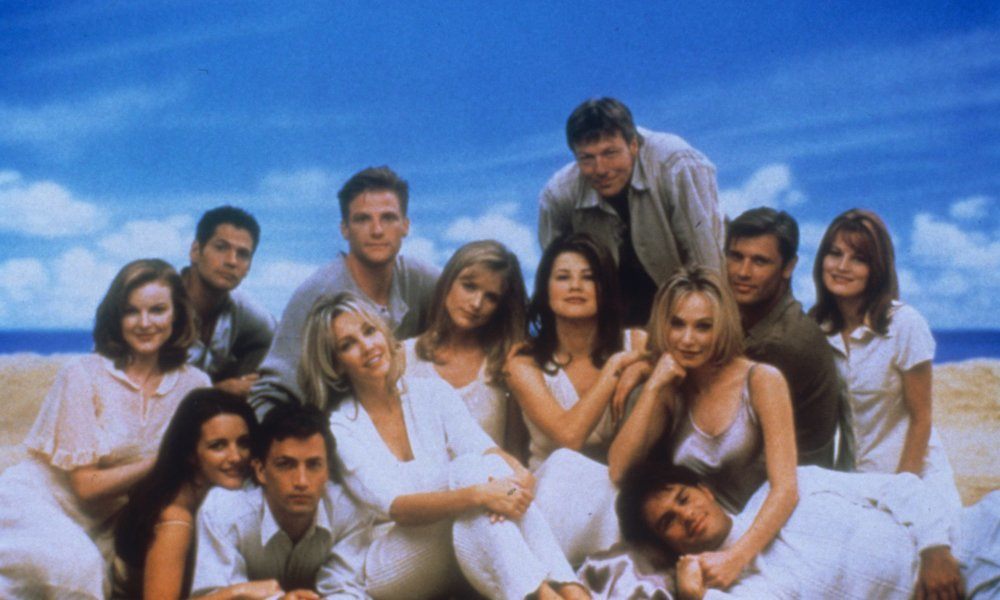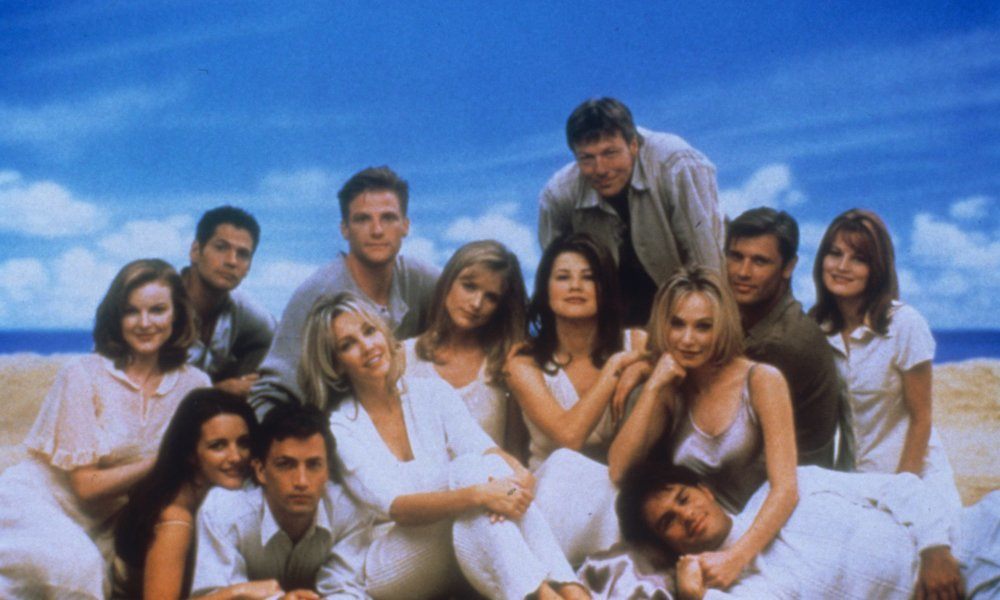 The drama never stopped when Aaron Spelling's Melrose Place was on TV, but it sounds like there was plenty of it behind the scenes as well. The primetime soap set in an L.A. apartment complex ran from 1992 to 1999, and what started out fairly tame evolved into more outlandish plot lines (remember Kimberly yanking off that wig?). Here are some secrets about the show that producers never wanted their loyal fans to know.
1. Vanessa Williams claims she was fired because of her race
Vanessa A. Williams (not former Miss America) was hired to play Rhonda Blair on the first season of Melrose Place, but had a strong suspicion about why she wasn't asked back. "I think they didn't make the effort to equip themselves [to write for a black character], either by hiring a black writer or asking me things. Then, the whole face of the show changed—no pun intended—to [Aaron] Spelling's soap-opera formula. They raised the stakes in terms of the sexual content, so who was gonna jump in bed with the black girl and not raise a hair in middle America somewhere? So it was devastating to me as an actress not to be invited back, but I knew it had nothing to do with my work, so I just had to release it."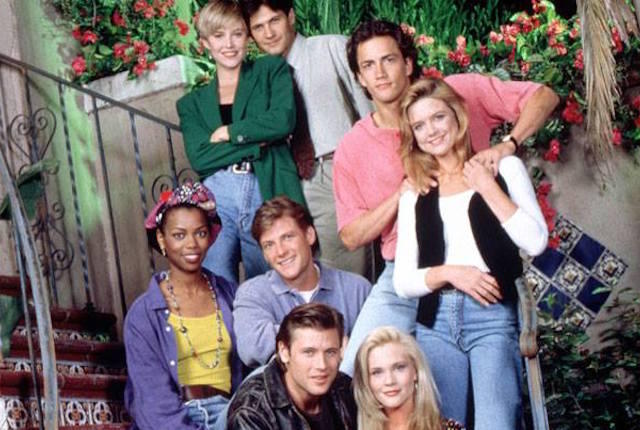 2. Melrose Place was not on Melrose Place
There is a real street called Melrose Place in West Hollywood (part of Melrose Avenue north of La Cienega Boulevard), but there you are going to find upscale clothing stores, not apartment complexes. The complex where the exterior shots of the show were filmed is at the El Pueblo Apartments in Los Feliz.
3. Josie Bissett didn't like her character
Josie Bissett played Jane Mancini on the show, who was known for being the nicest (read doormat) character. But the thing was, she didn't want to play nice. "I do get tired of playing a victim all the time on the show," she said at the time. "I mean, enough already. People call for me on the street and tell me everything that I'm doing wrong. In real life, I learn from my mistakes, and Jane is just not learning. But look out, because she will very soon."
4. They writers played down the gay romance
It was progressive at the time to have a gay character on the show (Matt Fielding played by Doug Savant), so the writers played things down as much as they felt necessary. Writer-producer Carol Mendelsohn has said: "One of them had to be in the doorway. Then we wanted them to kiss on the beach near Michael's house, and broadcast standards at the time would not let us have them kiss. Instead it was 'Matt's lover rubs his ear.' Fortunately, we've come a long way in 20 years."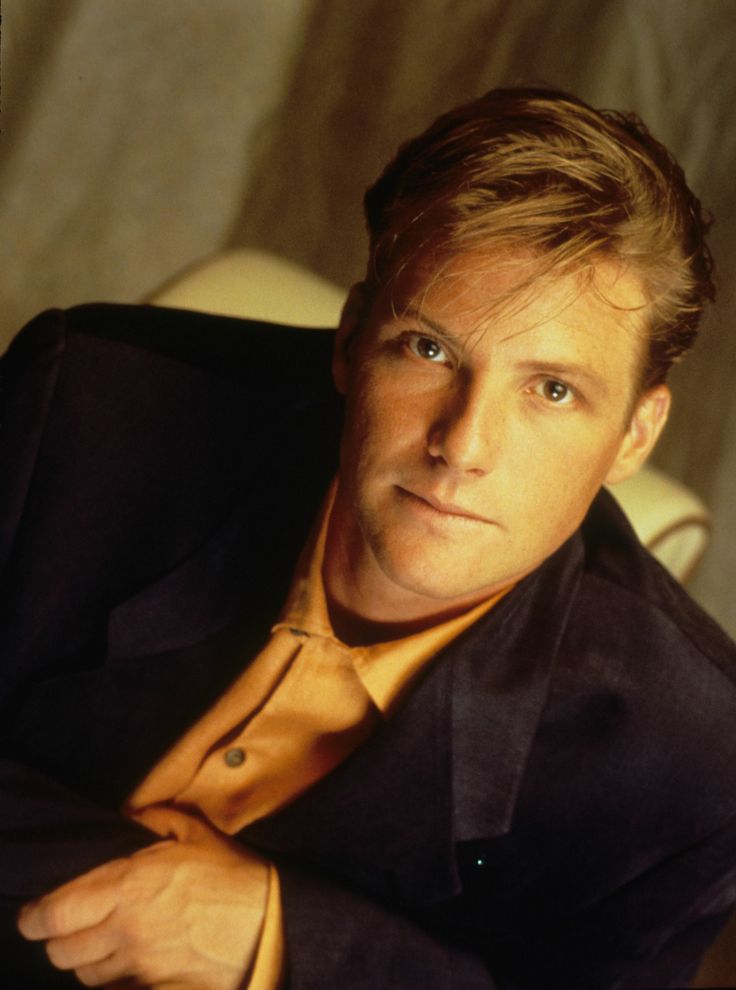 5. The cast dated up in real life
This isn't entirely surprising, but it's still juicy news. Courtney Thorne-Smith first dated Andrew Shue, and then moved on to Grant Show. Laura Leighton also dated Grant Show, but then married Doug Savant (who played the gay guy). Josie Bisette's real life husband, Rob Estes, later joined the cast. Heather Locklear later dated her Melrose Place love interest (well, one of them), Jack Wagner and at one point the two were engaged, although they split after a rather public fight.
6. Andrew Shue believed people tuned in for the viewing parties
Andrew was asked about why fans liked the show, which he thought was mostly because people would gather to watch it.
"We weren't catty, there were no divas. It really was a family. When you think about that show, people had parties. There's never been a show where people would gather on a weekly basis and have parties. I think it was groundbreaking in that sense, and now everybody would be on their digital devices and so you could never have a party."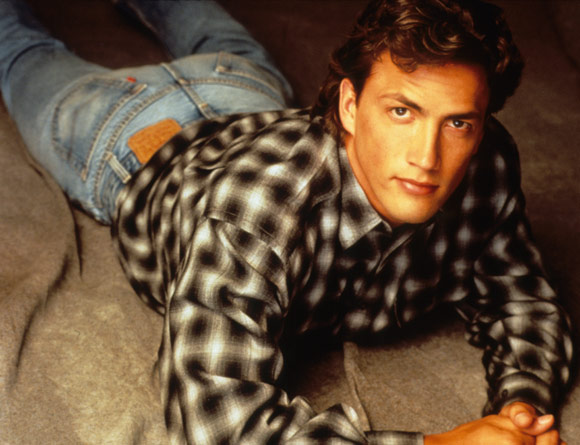 7. The third season had to be edited after the Oklahoma City bombing
The Oklahoma City bombing took place in 1995, which led the producers to put off a planned explosion scene in the show (oh, that diabolical Kimberly). A bomb scene was supposed to air at the end of season three, but they ended with "to be continued" and sensitively waited until the opening of season four to do so. Actress Marcia Cross said: "I felt guilty in a way, as if I were perpetuating violence. But it's a weird line—most people can distinguish the fact that our show has nothing to do with [the bombers] in Oklahoma."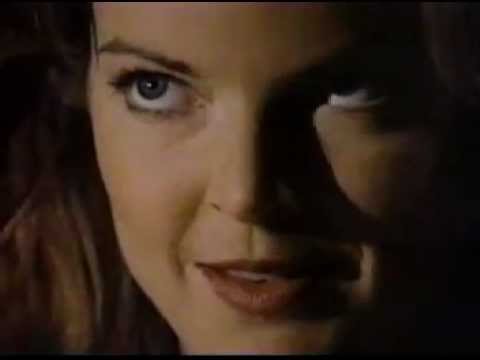 8. They sold off the pool water after the show ended
Grant Show knew the show would be a hit when he first saw the pool. Later the water would be sold for as much as $300 per bottle. "The minute I walked on the set and saw that they'd built a real pool in here, I had the feeling we'd be around for a while. Forget about actors, man; pools aren't cheap." An eBay ad selling the water said: "All your favorite stars have swam and soaked in this pool for years. Now that the show is going to be gone forever, you can still have a piece of history."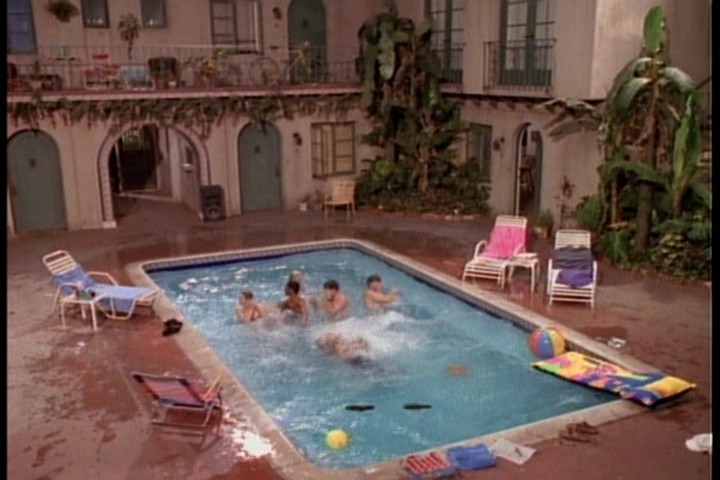 9. The show was a spin off
Some people forget that Melrose Place was actually a spin off of another Aaron Spelling show, Beverly Hills, 90210. Jenny Garth was in the first three episodes as a love interest with Jake Hanson (played by Grant Show), creating a small arc that linked the two series.
10. Grant Show had to turn down Brad Pitt's role in Thelma and Louise
Grant Show was actually offered Brad Pitt's role in Thelma and Louise and had to turn it down. "I was doing 12 days on a Jackie Collins mini-series, and I had to turn it down because they wouldn't let me out of my contract. But what I've learned is, back then I didn't realize that the game is played by my own morality and not theirs. If there is one thing I wish I could tell that young actor, it would be to walk off that set and say, 'Sue me.'"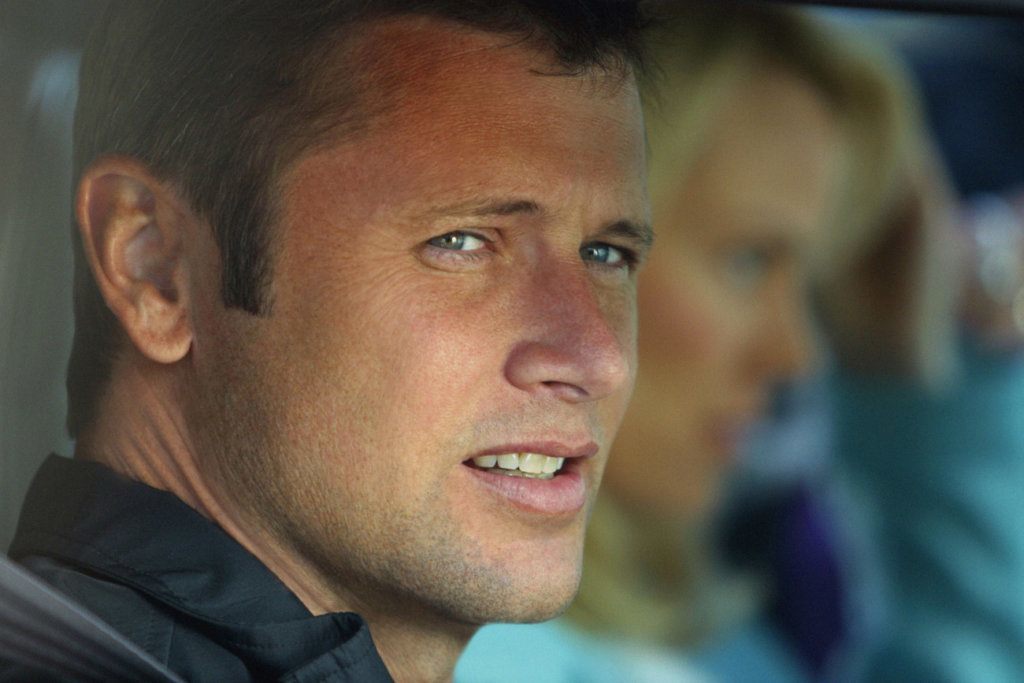 11. Hunter Tylo got fired for being pregnant and successfully sued
Hunter Tylo was fired from her role of Taylor McBride after getting pregnant, and she successfully sued Spelling Entertainment Group and Spelling Television Inc.. She was awarded almost $5 million which about twice as much as she was asking for.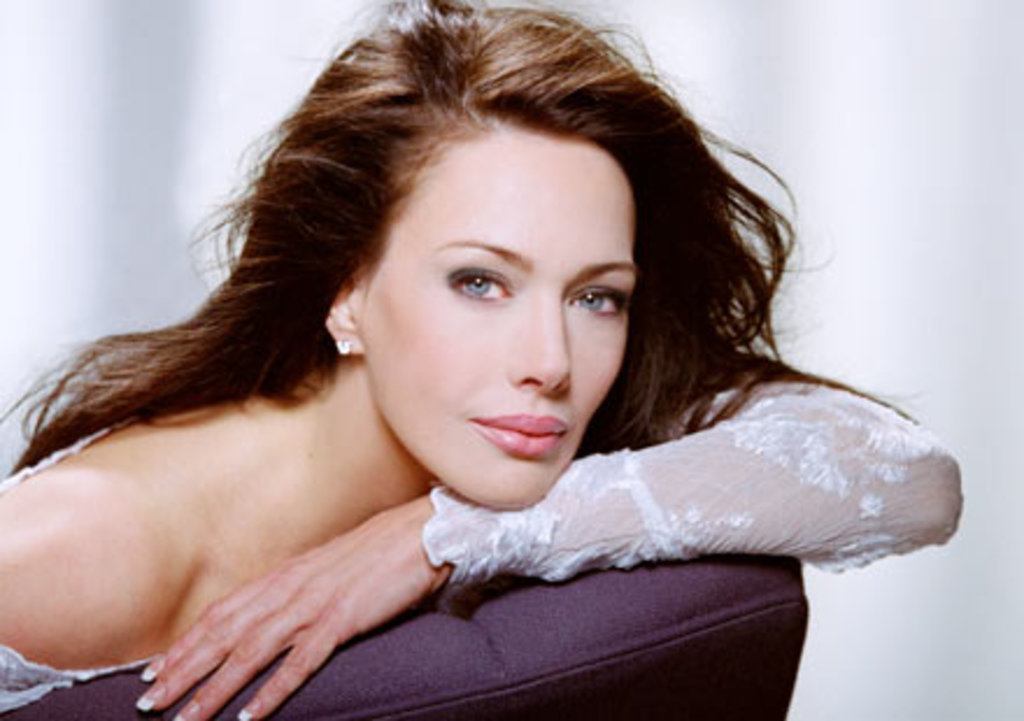 12. There has been a bit of legal trouble since the show wrapped
Some of the actors from the show experienced their share of legal troubles over the years. Actress Amy Locane was only in the first season of the show, and later fatally struck a woman while drunk driving and went to prison. Kelly Rutherford went through an international public custody battle for many years. Even Heather Locklear has been arrested for a DUI and hit-and-run.
13. The complex that started it all also kind of ended it
Said Carol Mendelsohn: "You could not believe after seven years these people, who had actually attained some stature in their careers and had some money, were living in that building. You tried to ignore it, but it would come up in the writers' room all the time: 'Why haven't they moved?'" Dee Johnson, another writer/producer said: "'Amanda makes a ton of money. Why is she staying in that little apartment?' In the end, it was unavoidable."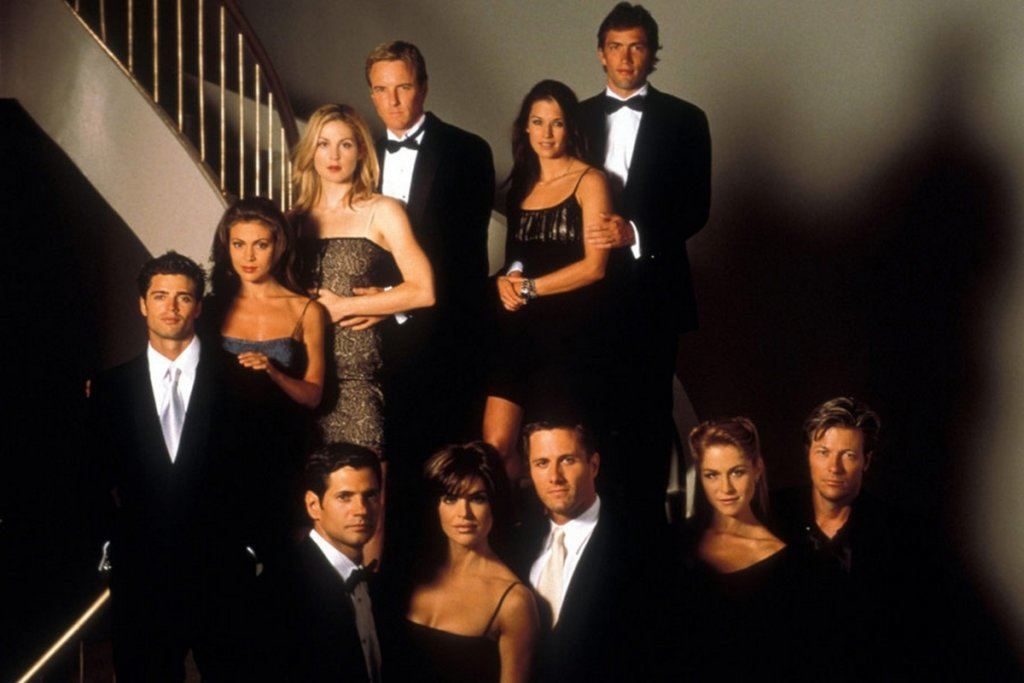 14. Some pretty famous actors almost got the part
Courtney Cox was up for the role of Allison Parker, which went to Courtney Thorne-Smith. She might have met her future Friends husband on set, as Matthew Perry almost snagged the role of Billy Campbell. Paul Rudd and Jason Bateman were also considered for that role. Andrew Shue wasn't initially cast, either. An actor named Stephen Dale got the part, but he was fired a few days before production started because he had gained a few pounds and no longer had washboard abs.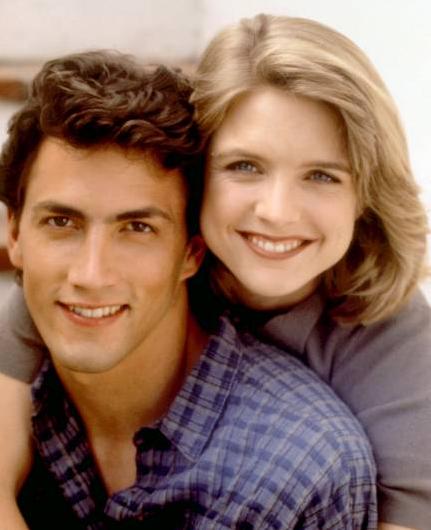 15. Fox did a reboot that failed
In 2009 Fox tried to bring the show back which was titled the same, but it only lasted one season. Thomas Calabro was one of the few actors that came back for the reboot (he was also the only cast member to appear in all seasons of the original show). As for why he came back as Dr. Michael Mancini: "First of all, he had a nuclear family, which I had never ever played before. He had a twentysomething-year-old son, which I had never had … He was going to be intertwined in many of the main characters' storylines. So that became really interesting to me. There was a whole new dynamic."