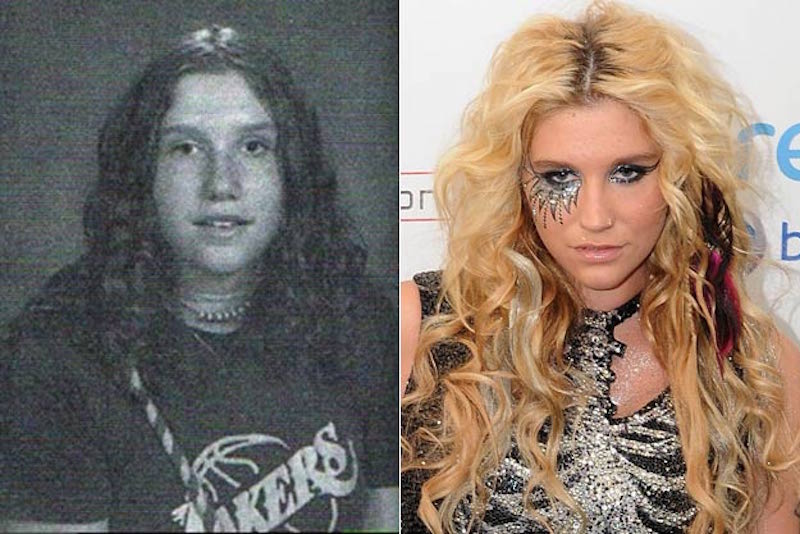 Even the most gorgeous celebrities, who we all sit around dreaming we looked like, had their awkward teenage phase, with braces, chubby cheeks and wacky hairstyles. Here are ten good looking celebs who used to be ugly ducklings. Some stars are barely recognizable in their yearbook photos.
1. George Clooney
How many times has Clooney been voted the "Sexiest Man Alive?" Too many too count. How many times was he was voted "Best Looking" in high school? The answer is zero. Although we are loving his Elton John-esque look in this yearbook photo.
2. Taylor Swift
The 25-year-old country music star was definitely going through her "awkward" phase in this school photo, complete with crooked teeth, chubby cheeks and cornrows. Nowadays, Taylor's a fashion icon and idol who young girls want to be and young boys want to be with.
3. Megan Fox
The 28-year-old sex symbol wasn't always the object of everyone's affection. Here's a brace-faced Megan Fox who recalls being picked on in school because of her aspirations to become an actress. Megan admits that she was "shy and awkward" as a kid, but she's definitely grown out of that phase.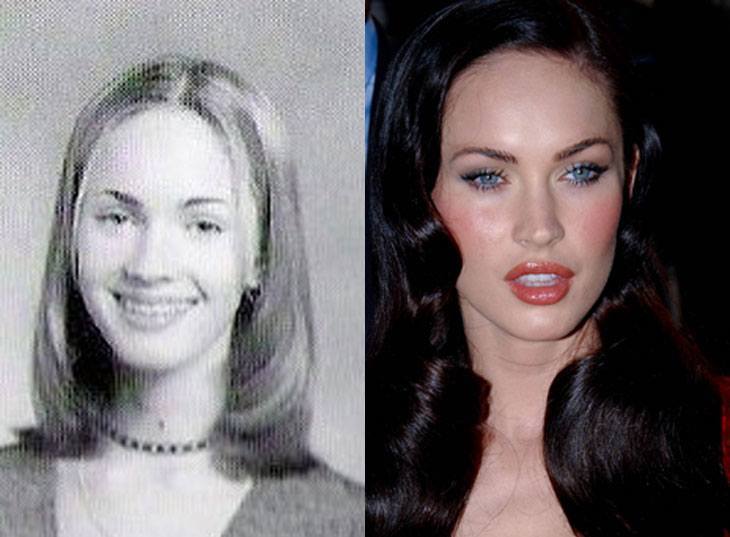 4. Zac Efron
Efron is arguably one of the hottest actors in Hollywood right now, but want to see Zac before he hit puberty? He was a quiet, regular looking kid who rocked shaggy, crimped hair and a goofy grin.
5. Jennifer Aniston
Here's Aniston before she landed her breakout role in Friends…and got a nose job (wink). This is Jen's yearbook photo from 1984 and after seeing this we can definitely say that she's like a fine wine, one's who's gotten better with age. We're really not loving that Edward Scissorhands hair and porcelain make-up.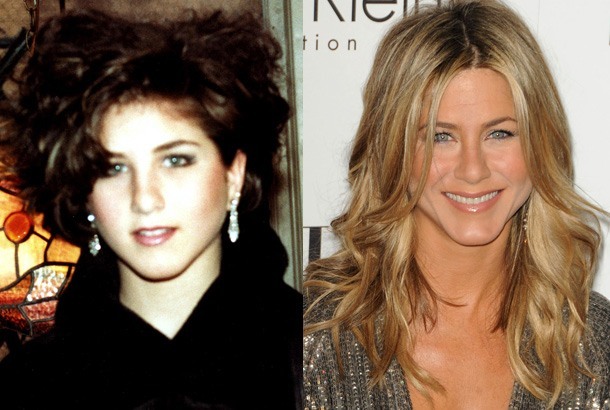 6. Ryan Seacrest
This is Ryan at 14, long before he became the tanned, slim and suave E! producer we know him as today. This chubby-cheeked teenager always knew he wanted to be on television, serving as his school's PA announcer for four years. All that practice paid off, as he's currently worth over $250 million thanks to his hosting gigs, radio shows and TV productions.
7. Zooey Deschanel
The New Girl star wasn't always the bubbly, blue-eyed brunette we know her as today. Deschanel recalls her chubbier, freckle-faced days when kids would bully her in school. She even remembers being spat on by one of the "popular girls." Zooey says the bulling caused her to reimagine herself, becoming more open, more empathic and less "stubborn."
8. Kim Kardashian
Kim Kardashian is one of the most talked about celebrities in Hollywood. Whether it's her family, her relationship, her weight, or her style, someone always has something to say about this media mogul. But we can't deny that Kanye's wife is beautiful. Flash back to 1995 and we can just see how drastically Kim K has evolved.
9. Kathy Griffin
This yearbook photo proves that the 54-year-old comedienne was no head-turner in high school. But Griffin admits that her average looks and odd personality caused her to focus on making people laugh to gain popularity. Today, she's one of the most successful comedians on TV worth nearly, $15 million.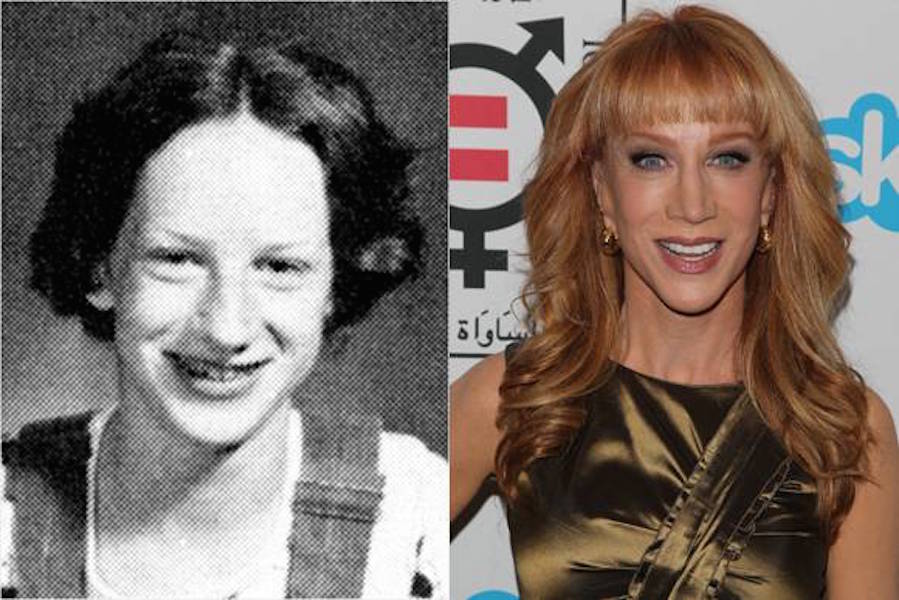 10. Ke$ha
Before Ke$ha turned into the glam rock singer-songwriter she is today, she was quite the band geek, playing both the trumpet and saxophone in school. Ke$ha also claims that she did not fit in growing up in Nashville because of her unconventional style (homemade clothes and purple hair). But, today she is praised for her unique musical and personal style, it's what fans love most about her.