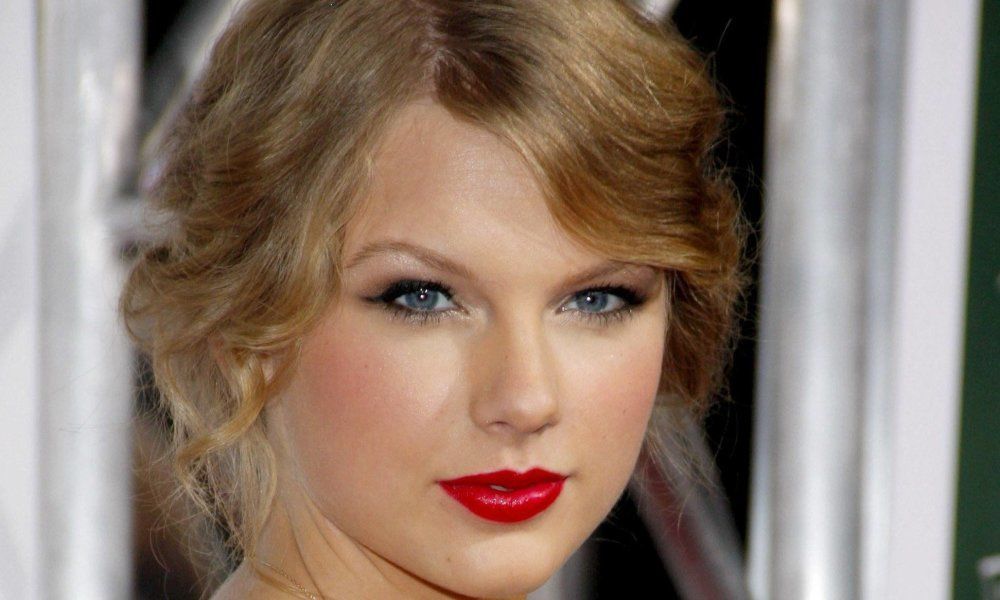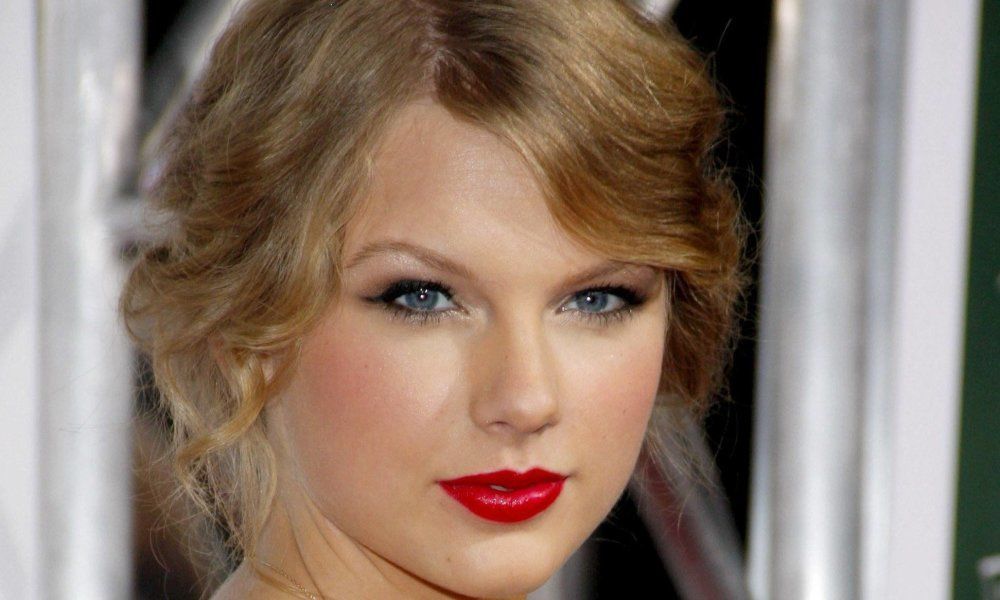 With an album called Red and lyrics about "that classic red lip look that you like", it's no big surprise that Taylor Swift has a thing for scarlet smiles. It's become her signature style, and it gives her a bold, sophisticated, old-school glamor. While she occasionally switches things up with more subtle, natural hues, she's more known for vibrant shocks of color adorning her kisser. Some of her favorite tubes are NARS (Dragon Girl and Luxemburg shades) CoverGirl (Hot, Flame and Burn shades) and Makeup Forever (#8 Iconic Red). When asked by People Magazine why she often goes red, she said, "I guess I just think my face looks worse without it. That's pretty much the only rationale behind it." Can't argue with that! Here are 11 times Taylor Swift rocked red lipstick, both on and off the red carpet.
1. Red Lips to Match the Dress
Here she is at the movie premier of The Giver in August, 2014. Perfectly lined lips in a sultry rosy-red tint and a hint of gloss matched her stunning crimson and cream colored gown by Monique Lhuillier.