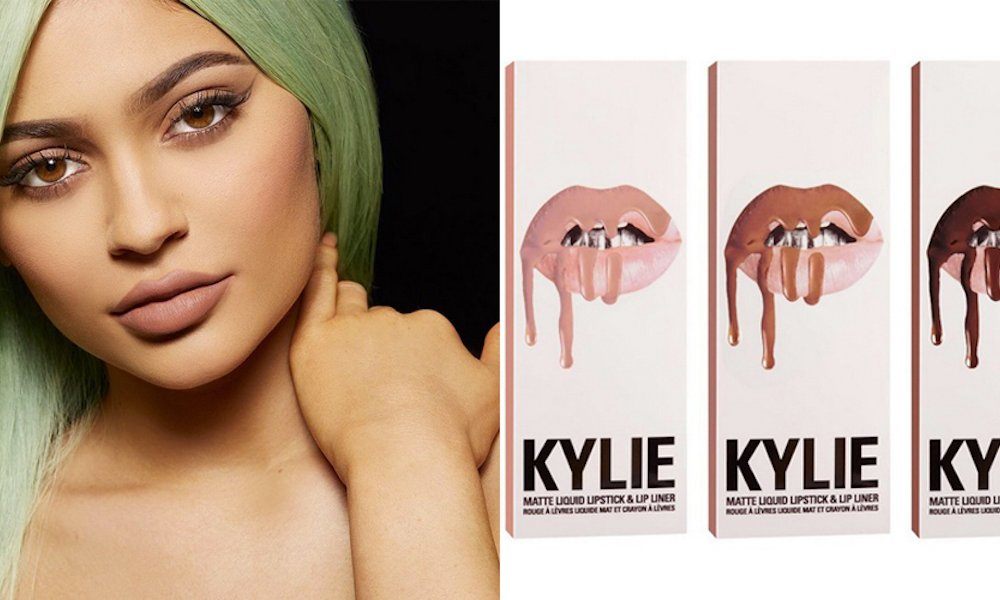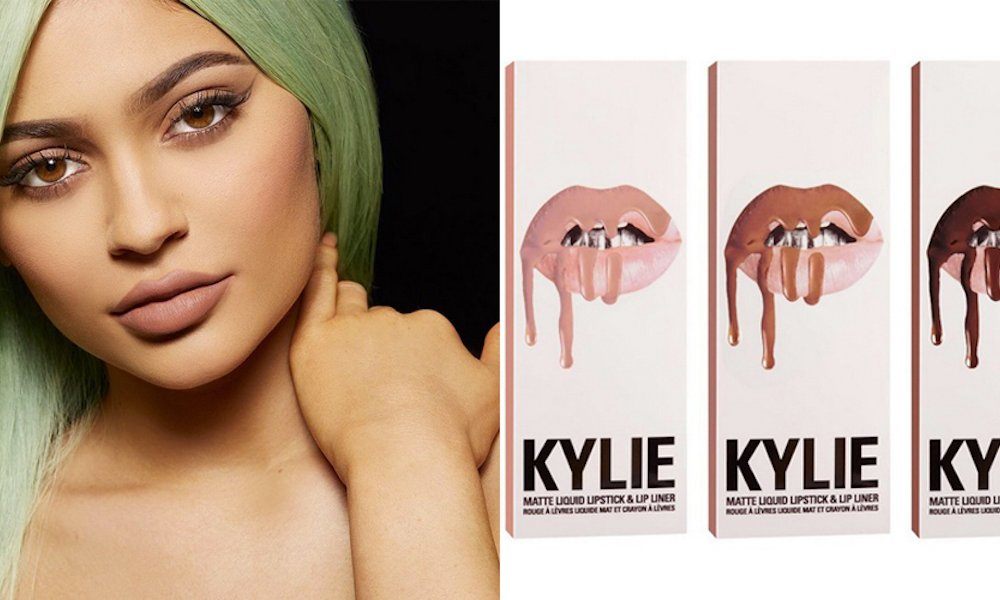 Leave it to a KarJenner to make a fortune in the most unlikely way. While Kim Kardashian may have received her start in the industry from an intimate video she may or may not have leaked, her little sis Kylie Jenner has made a killing thanks to her cosmetically enhanced lips.
Once Kylie came clean about getting lip fillers at the age of 16, she used the fascination with her augmented pout to launch her own makeup line. Kylie Cosmetics is now a bustling makeup empire that has helped the young starlet amass a fortune of $18 million.
Here's everything you need to know about the young mogul's variety of Kyshadows, Lip Kits, and Kyliners – better known as Kylie Cosmetics.
1. An Endless Range of Products
When it comes to Kylie's brand, there's no shortage of different products. The cosmetics C.E.O. has released a steady stream of new items in a variety of hues that compliment all skin tones.
Her Lip Kits really put her company on the map. They come in nudes and deep reds, but there are also some more spunky and vibrant colors, including orange and turquoise. Since her launch in 2015, she has expanded her range to include Kyshadows (eyeshadow palettes), Kyliners (a set including a brush, a gel pot, and an eyeliner), Kylighters (the equivalent of a highlighter), and glosses.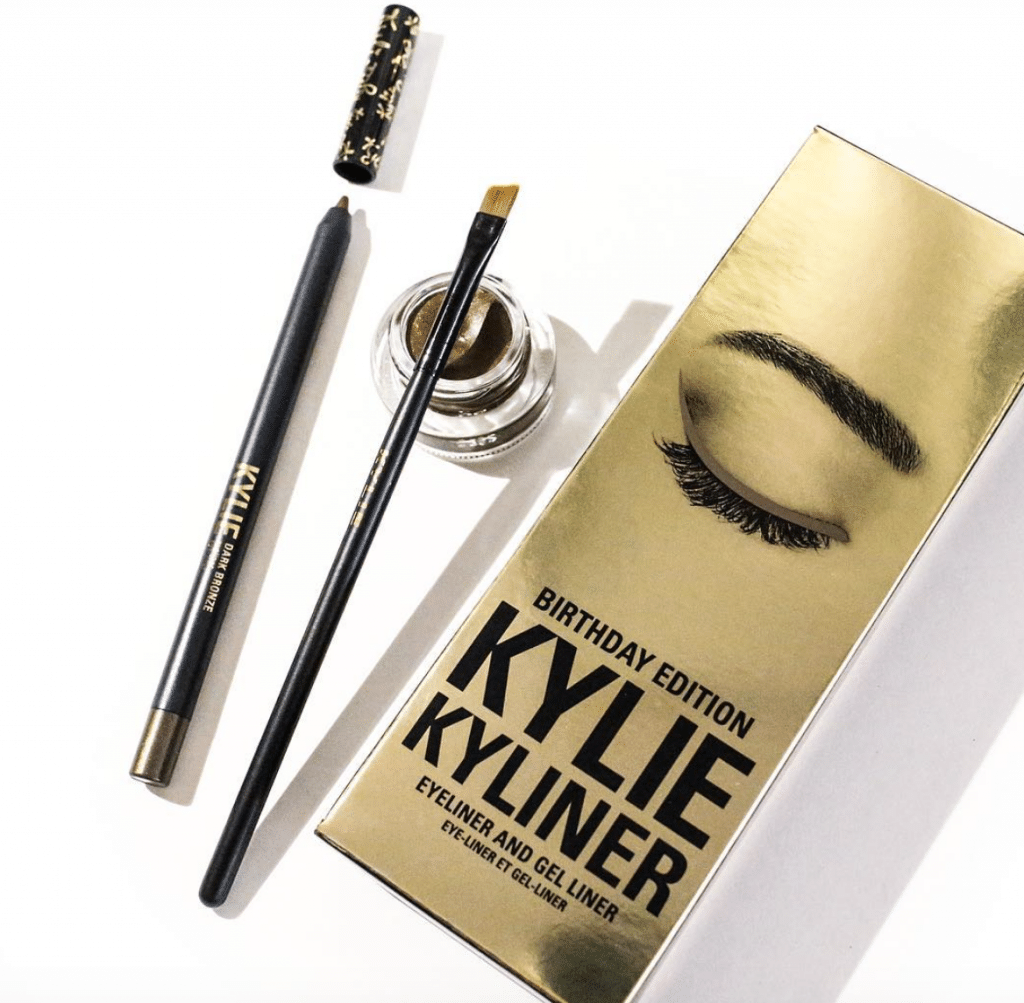 2. Family Collaborations
It wouldn't be a KarJenner business venture without getting the entire family involved. Kylie and her big sister, Kim, teamed up for the KKW x Kylie collection. The limited-edition set includes four créme liquid lipsticks that were hand selected by Kim. All four lipsticks are nude shades because that's the color Kim wears on a daily basis. She stated, "I wanted to do all nude shades because that's really all that I wear. So I have so many different shades of nudes that I wear, so I just wanted to, you know, bring them into our collection."
Despite the colors being a tad bit similar, they were a hit amongst makeup aficionados.
Here's a promo video of Kim and Kylie promoting the KKW x Kylie collaboration:
3. Kylie x Koko
Next up was the brand's collaboration with Khloe. The first collection was released back in November 2016 with quirky product names, such as "Damn Gina" and "Okurrr." The sisters teamed up for a second collection in May 2017 to launch a collection of velvet liquid lipsticks.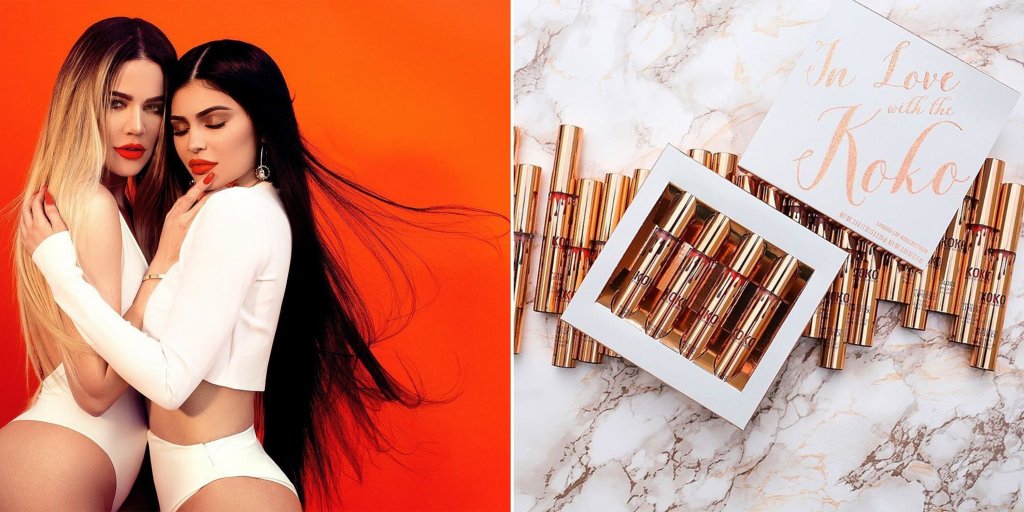 4. It's Not Cheap to Look Like Kylie
You could definitely find cheaper makeup alternatives out there. But when you purchase from Kylie Cosmetics, you're essentially paying to be a part of a movement. The reality star-turned-makeup guru has made a name for herself in the beauty industry, and makeup lovers are obsessed with emulating her look. That's why many people don't think twice about shelling out $40 for a set of 4 lipsticks, $40 for a face palette, $15 for gloss, and $45 for an eyeshadow palette.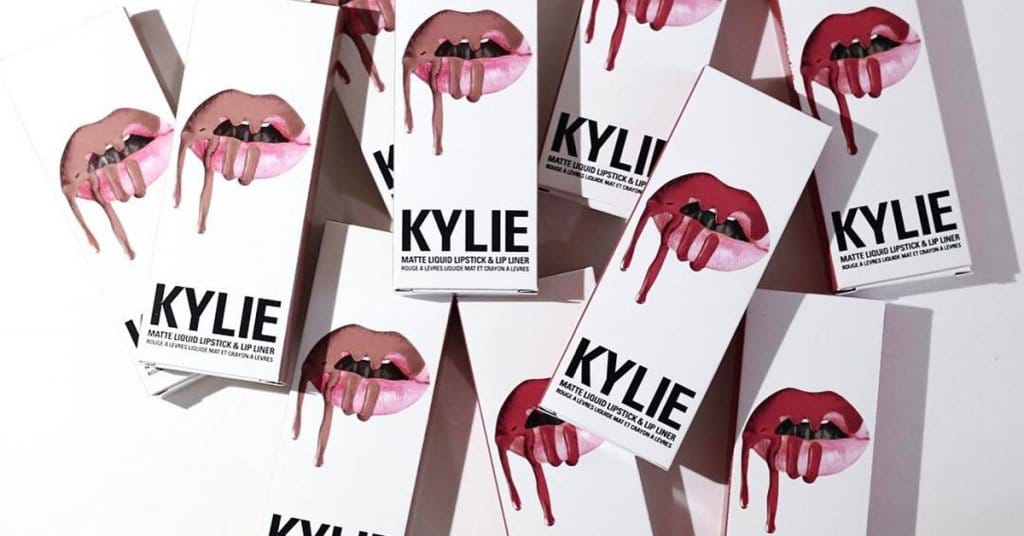 5. The Big Controversy – Did Kylie Steal Imagery?
Her company was called out by a makeup artist named Vlada Haggerty who claimed Kylie stole her ideas to promote Kylie Cosmetics.
It all started when Kylie shared an image of four lips dripping in metallic lip gloss to her cosmetics IG account. But come to find out, the image was initially posted by Vlada.
But that's not all. Shortly thereafter, Kylie posted yet another photo that was also taken from Vlada's Instagram account. After more backlash, the caption of the photo was later edited to say, "inspo by @vladamua" before it was eventually deleted from the Kylie Cosmetics IG page entirely.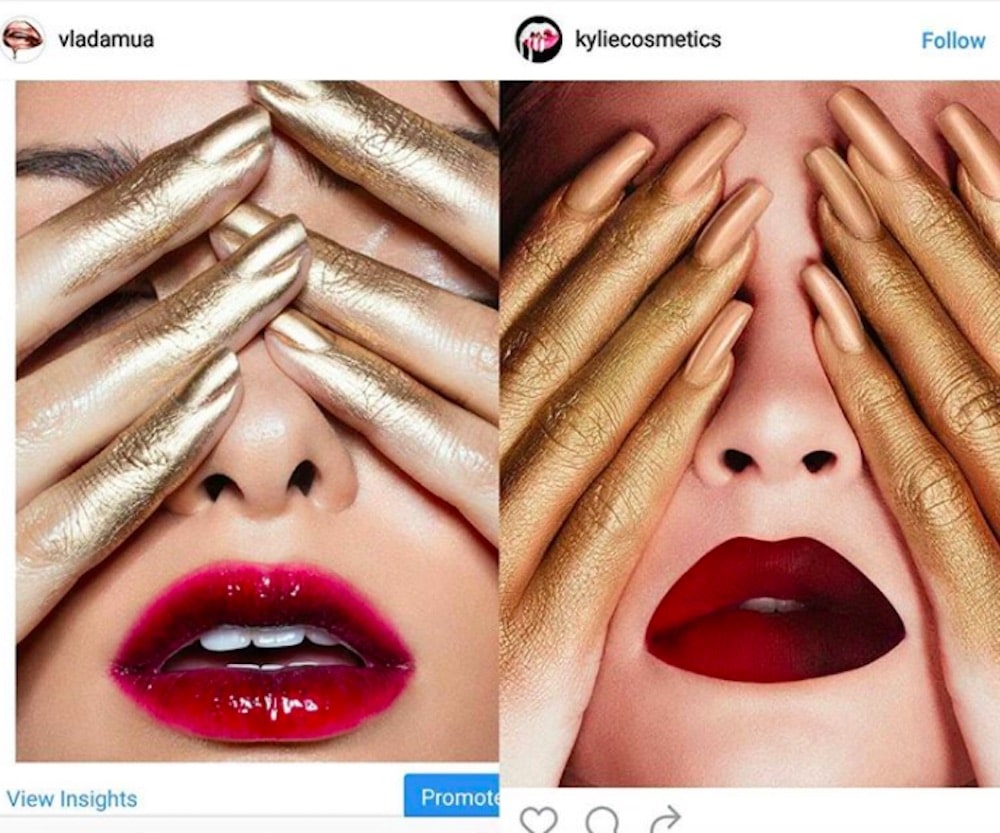 6. The ColourPop Debate
Controversy continued to surround the brand when a beauty blogger named Stephanie Nicole accused Kylie Cosmetics of being made with the exact same formula as ColourPop. The only difference was Kylie's products cost much more.
Kylie addressed the claims by posting a picture in a factory with the caption, "Hanging out with the owners at @colourpopcosmetics we don't have the same formula or exact colors but they are my friends and they do have some bomb ass products that I love. Check them out #lipkitbykylie."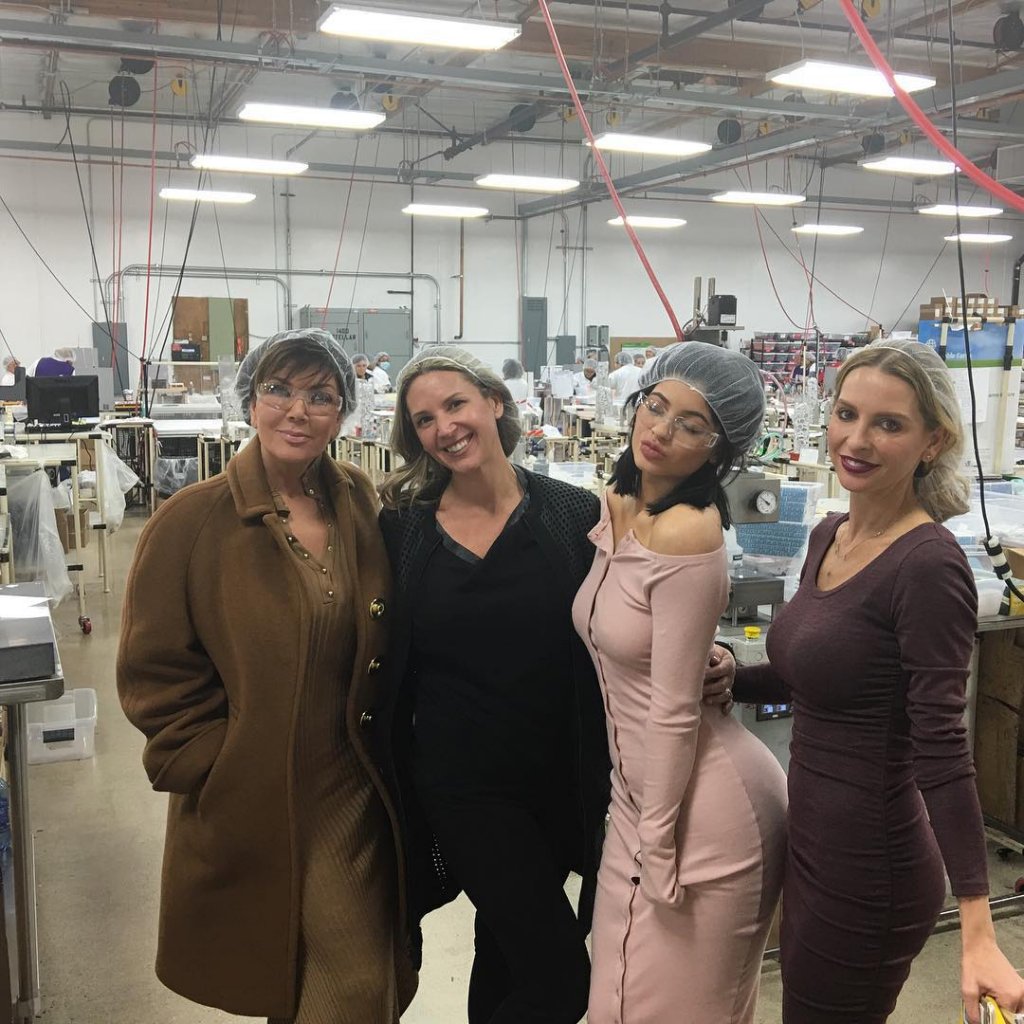 You can watch Stephanie Nicole's review here:
7. Act Fast Before It Sells Out!
With every new launch, you have to act fast if you want to get your hands on one of Kylie's coveted products. Back when the starlet released her debut Kyshadow palette, they literally sold out in under a minute! Due to the overwhelming demand, the company produced more palettes for sale, but as you can imagine, those sold out, as well.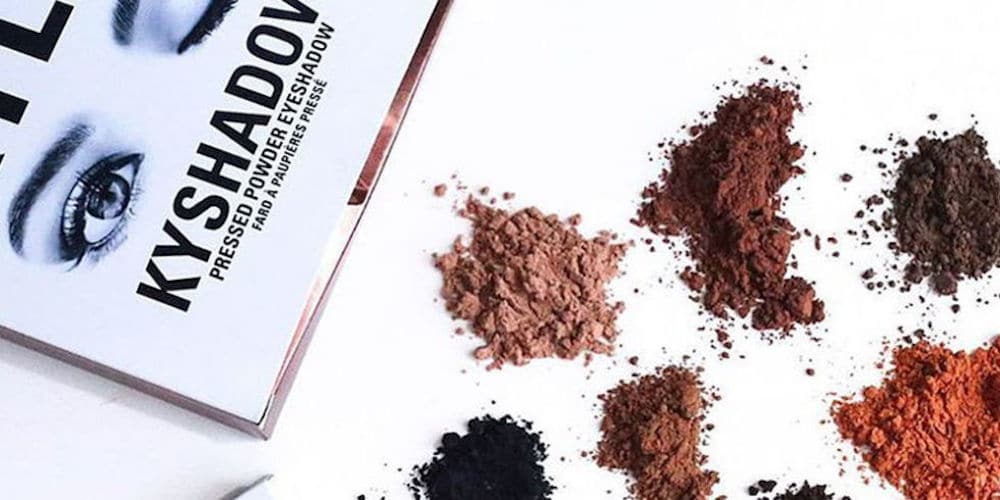 8. She's Popping Up All Over the Nation
For customers who enjoy the in-store experience, the brand launched Los Angeles and New York City pop-up shops with special appearances by Kylie herself. The NYC pop-up was located in Soho, and shoppers were given a limited amount of time to enter the store and scoop up special products, including limited-edition collections that had been previously sold out.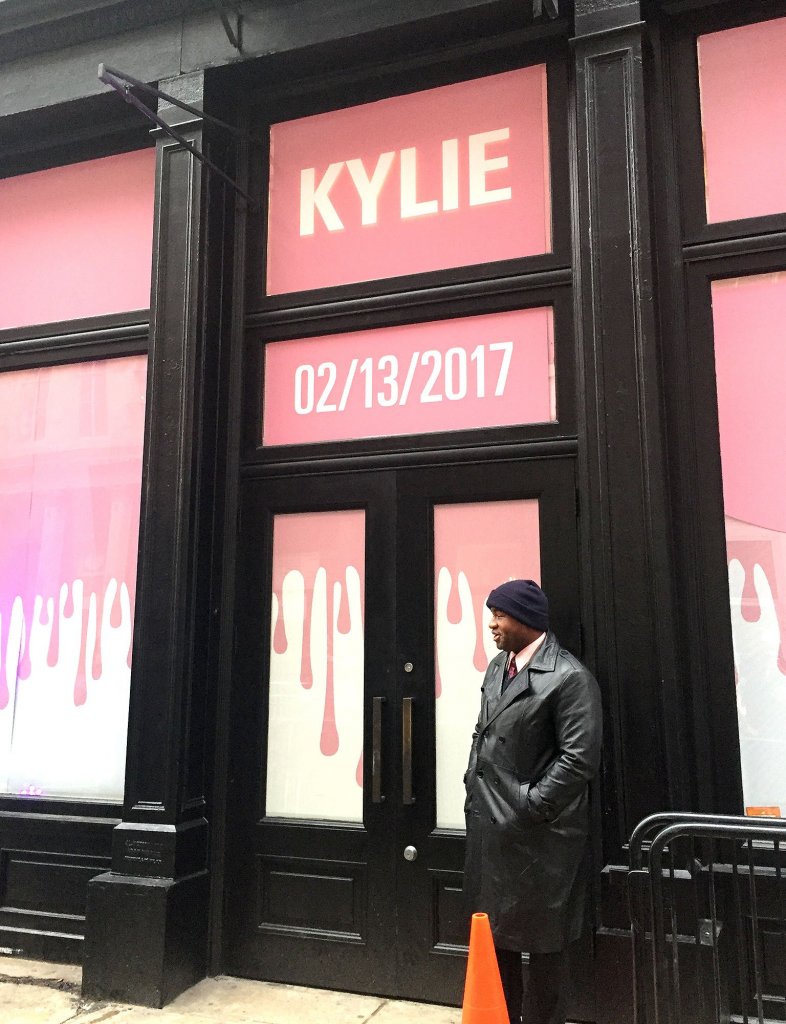 9. There's Always a New Collection
You don't have to worry about a lack of new inventory coming in because Kylie is committed to always stocking brand new products. In 2017, she'll be releasing a summer collection of bronzers, highlighters, lip sets, glitter glosses, an eyeshadow palette, and a brand new lip kit for her adoring fans.
10. Each Shade Has a Sentimental Name
Kylie handpicked the names of most of her products, and they all hold sentimental value. "Candy K" was Kylie's nickname in middle school, "Dolce K" is the name of her childhood dog, "KoKo" is Khloe's nickname, "Mary Jo K" is named after her maternal grandmother, and "22" is her lucky number.