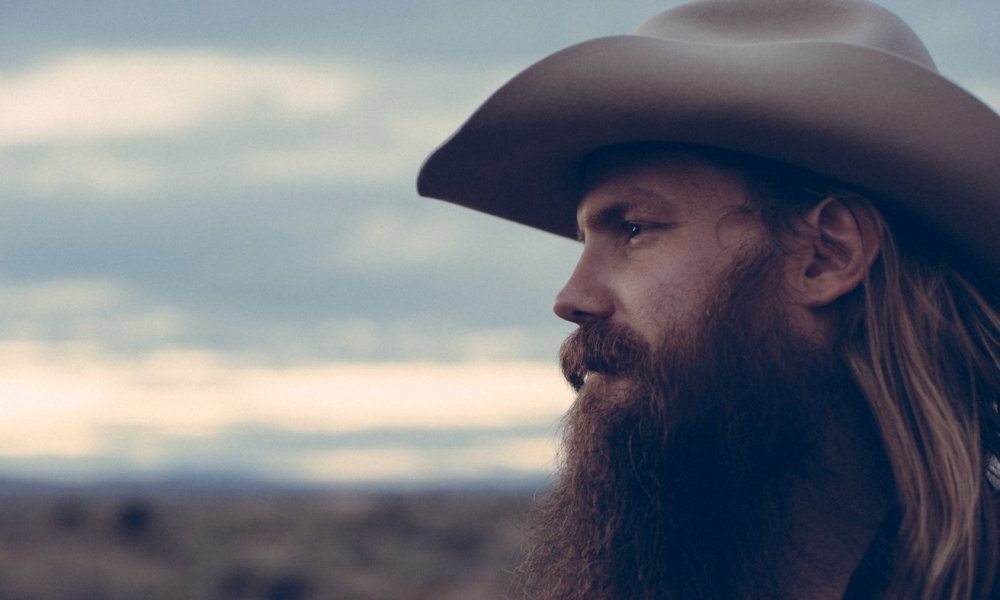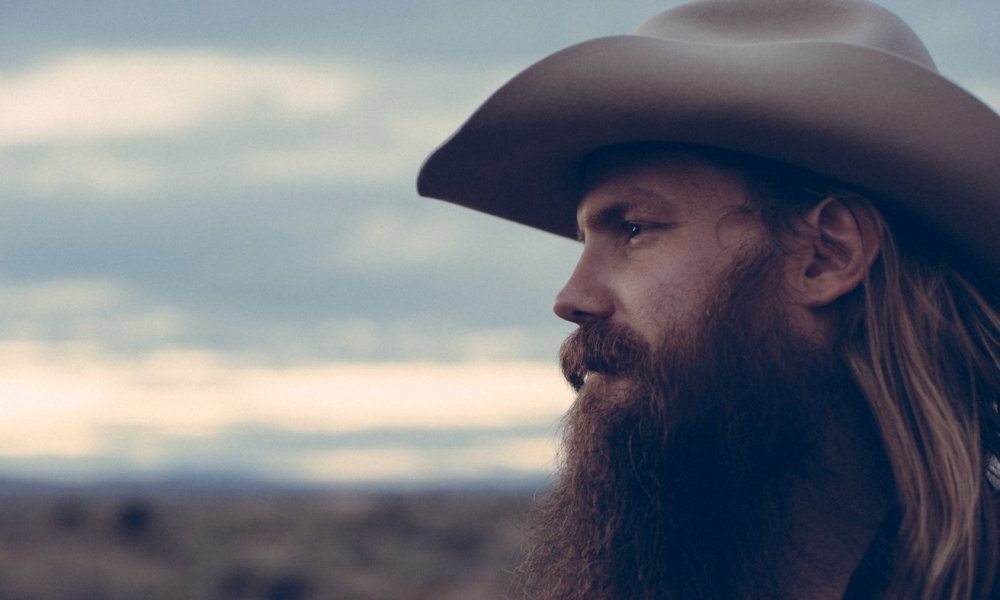 Industry insiders and true country music fans already know his name, but the rest of us are going to start recognizing Chris Stapleton since he swept the 49th Annual CMA Awards on Wednesday. The 37-year-old bearded dude in the beat-up hat won for New Artist, Male Vocalist and Album of the Year for Traveller, a feat he achieved without having had a radio hit. How'd this old-school guy beat out such chart-toppers as Luke Bryan, Blake Shelton, Eric Church and Dierks Bentley? Who exactly is he, where did he come from and how the heck did he get Justin Timberlake to join him on stage? Read on to learn all about this talented "breakthrough" artist, who's actually been in the biz for quite some time now.
1. He's Not Really a Newcomer
Traveller may be his first big success as a solo artist, but Chris Stapleton has paid his dues in the music industry. For about 15 years, Stapleton has been writing hits for the likes of George Strait, Luke Bryan, Kenny Chesney, Josh Turner, Darius Rucker and even Adele. He has six number ones under his belt. He's well respected in the Nashville community, and it's high time the rest of the world discovered him too.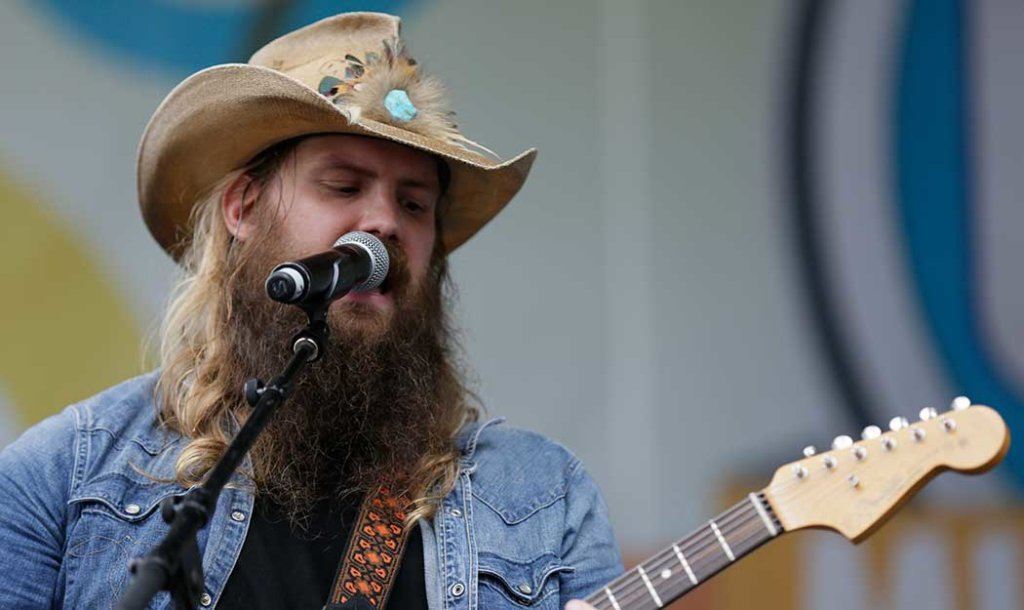 2. He Fronted Several Bands Before Going Solo
The Kentucky coal miner's son was once the lead singer of a bluegrass quintet called The SteelDrivers from 2008 to 2010, and released two albums with them. He then founded the Jompson Brothers in 2010, which was more in the Southern-rock vein. They released one album and toured with the Zac Brown Band. Traveller is his debut record as a solo artist, and it already seems like a classic.
3. He's Sleeping With his Backup Singer
Sorry, there's no scandalous country song lyrics here. His wife, Morgan Stapleton, is his partner in life and background vocals. Beyond singing sweet harmonies with her husband, she's an accomplished songwriter in her own right, having penned Carrie Underwood's "Don't Forget to Remember Me," among others. This musical couple have a son and a daughter.
4. These Weren't his First Honors
Chris Stapleton has amassed some accolades throughout his career.. He's already garnered three Grammy nominations. His old bluegrass band, The SteelDrivers, won the International Bluegrass Music Association's Emerging Artist of the Year award in 2009.
5. The Man Can Hit Some High Notes
Chris Stapleton's musicianship is phenomenal, but his vocal range is sick. He's got an uncanny ability to hit sweet high notes, then switch into a twangy, soulful, gravelly register in the next breath.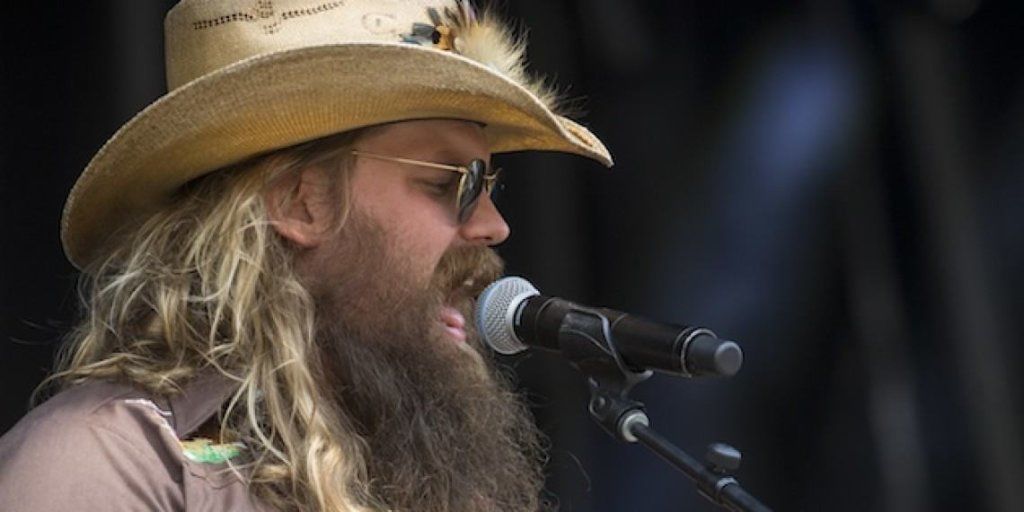 6. He's Not In It for the Fame
He's had a heck of a year, but he remains humble about his growing fame. "You kinda make records and you hope for good things to happen, but you don't know what's gonna happen, and that's part of the fun of it," Stapleton said in an ABC News interview just before the CMAs began. "But then, nothing I could've thought would've happened would be as good as what this year's been. So I'm just gonna try to enjoy the moment of it, 'cause it may never happen again. So I'm just thankful for it."
7. He Loves What he Does
Making music is not work to Chris Stapleton. It's fun. "It felt more like a great hangout with your buddies," he explains. "We booked a studio for noon and would start piling in at 1, 2, 3 o'clock, just hanging out and talking a bunch of shit. We'd order dinner, have a few drinks and it'd be about 8 at night. We'd record for an hour and it would be two or three master takes."
8. He's Okay with Sounding Old School
Chris is often described as having a old fashioned throwback '70s sound with his haunting, soulful, brassy blues. He takes that as a compliment. "If somebody tells me it sounds dated, I'd say that's great, as long as the date is 1978," he said. "My favorite things are from then, and why wouldn't you want to try to be like those things? Inevitably, it's just going to sound like me anyway."
9. He Didn't Set Out to be Popular
Chris Stapleton doesn't pander to what's climbing the charts. Mainstream pop- and bro-country radio hits may be all the rage, but that's not his style. His sound may not be for everyone, but he's fine with that. "I'm a fan of polarization. If you make something that is palatable to everybody, it's like making vanilla ice cream, and I think we have enough of that," he explains.
10. He's Buds with JT!
Chris's flawless duet of "Tennessee Whiskey" and "Drink You Away" with Justin Timberlake was about as smooth at it gets. It was definitely the most buzzed-about highlight of the 2015 CMAs. Apparently the two musicians have known each other for years, and JT has even tweeted about Stapleton on occasion. "We had these nominations and thought we were gonna get, maybe, a slot to perform," Chris said when asked how this duo came to be. "So I called him up and, and asked him if he'd be interested in doing it and he was like, 'Yeah man, I'm in. Just tell me when to show up.' So here we are, we're gonna do it!" It's an unlikely pairing, but somehow it works. Check it out here.