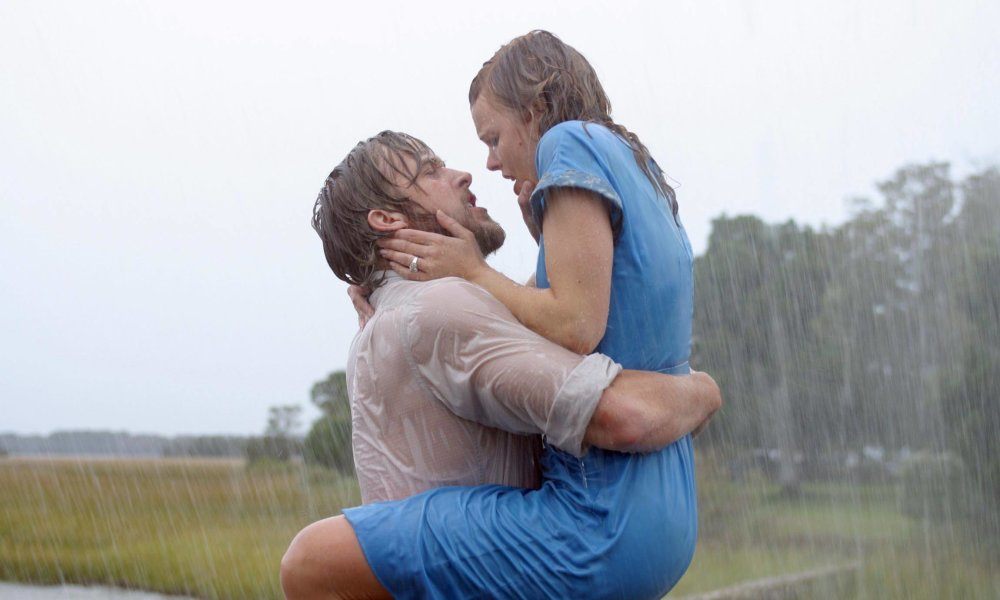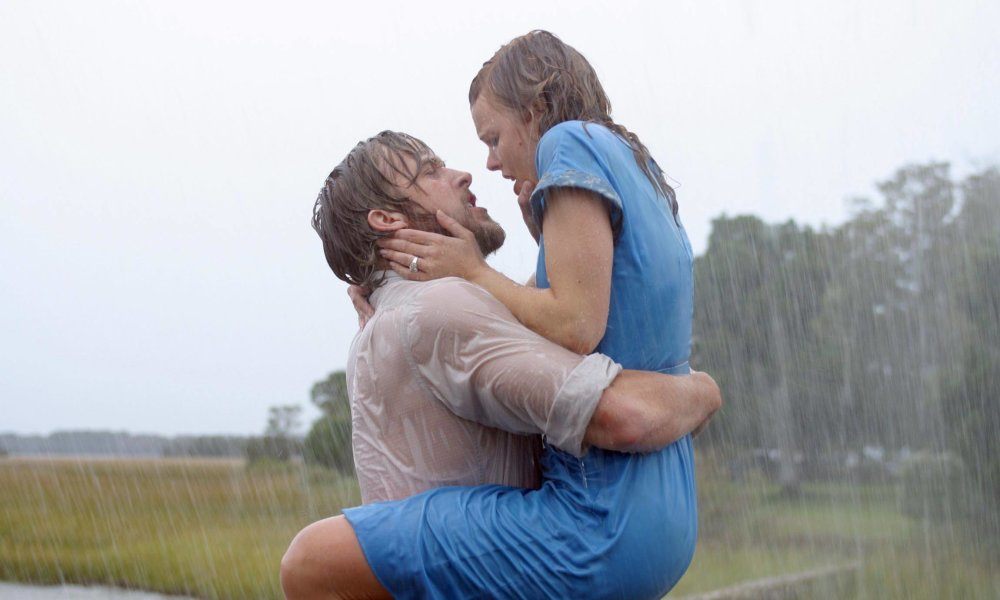 Romantic comedies are pretty formulaic in nature, as well as being a little over the top when it comes to storyline. Put those two things together and it means that we end up seeing the same schmaltzy cliches over and over. Are there no original ideas left in Hollywood? Here are some tired romcom plot points that we could do without seeing ever again.
1. The Ugly Duckling Makeover Story
How many romantic comedies have you seen where the main character can't find love until she gets a makeover and then life is all fairytale? More than a few, and it's not necessarily the best message to be sending. We've seen this storyline in She's All That, Clueless, The Mirror Has Two Faces, The Truth About Cats and Dogs, Pretty Woman, Never Been Kissed, Miss Congeniality, My Big Fat Greek Wedding, Grease, The Princess Diaries, Dirty Dancing, and The Devil Wears Prada. It usually takes more than a haircut and a new outfit to change your life like that.
2. The Clumsy Leading Lady
Sometimes the leading lady doesn't need a makeover exactly, but she is portrayed as less smooth than the more appealing women out there by how darn clumsy she is. The idea is to feel a little sorry for her (and maybe relate to her a bit) so that we're actually rooting for the underdog's success. We've seen it in: Bridget Jones Diary, Miss Congeniality, The Wedding Planner, Just Married, Leap Year and The Princess Diaries. Let's hope that's the end of this overused stock plot.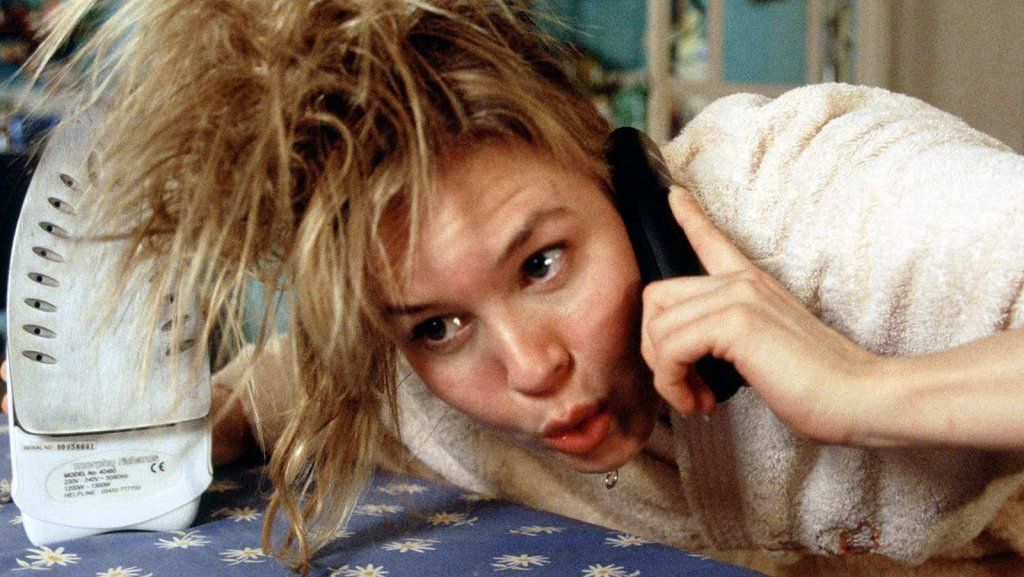 3. Someone Being Tricked
In many a romantic comedy there's a storyline where people start dating as some form of a bet and then end up really falling in love with the person anyway. This of course leads to the person finding out about their original motivations, getting pissed, leaving, and then won over again in the end because the two were meant to be. Yawn! We've seen it in How to Lose A Guy in 10 Days, She's All That, American Pie, My Fair Lady, Hitch, 27 Dresses, Failure to Launch, Wedding Crashers, Never Been Kissed and Ten Things I Hate About You.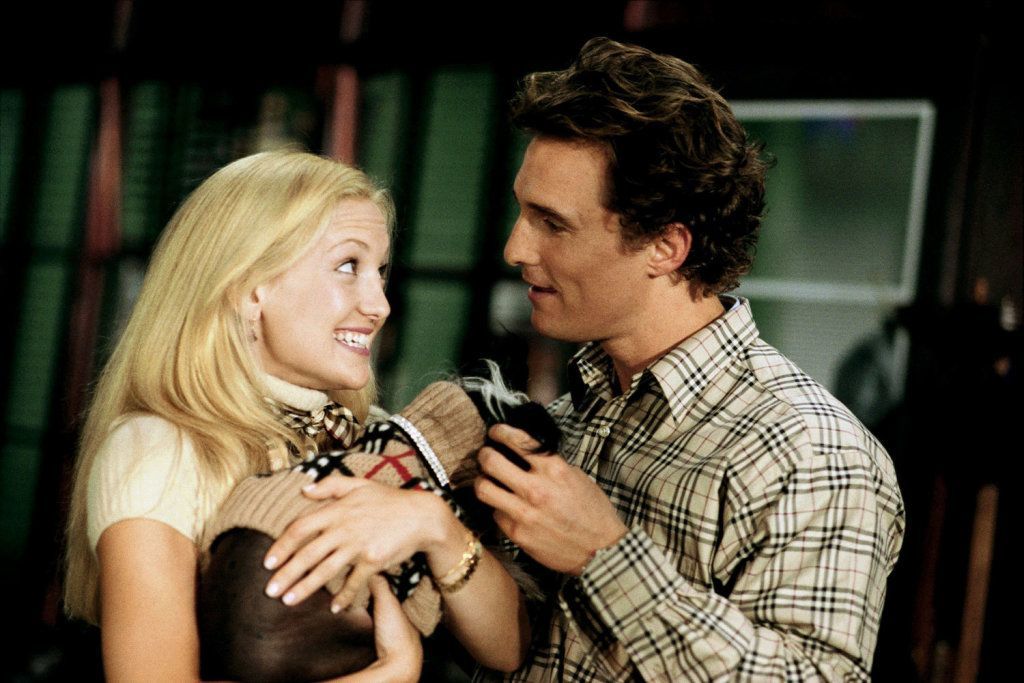 4. People Getting Left at the Altar
This one gets used a lot for the dramatic flair. Sure, it happens from time to time, but not as often as romcoms would have you believe. To contrast the part of the story where a character finds love, there's often someone else who is desperately heartbroken or humiliated. We've seen this in The Graduate, Runaway Bride, The Wedding Singer, Serendipity, You've Got Mail, The Wedding Planner, Sweet Home Alabama, The Princess Bride, 27 Dresses, Bride Wars, Wedding Crashers, Maid of Honor, and Along Came Polly.
5. Someone Gets Chased to the Airport
Maybe this sort of thing happened more frequently in real life when it was actually possible to run into an airport and race through security without getting arrested. Following someone to an airport gate makes about zero sense but is still a popular romcom choice. Here's a tip: try to realize you don't want your love to leave before they actually head to the departure lounge. But aren't we all a sucker for the dramatics of it? We've seen countless times like in Garden State, Life As We Know It, She's Out of My League, Love Actually, Good Luck Chuck, The Wedding Singer, Like Crazy, Up in the Air, The Holiday, Only You, Boys and Girls, Bend It Like Beckham, Valentine's Day, My Girlfriend's Boyfriend and Summer Catch. Even Friends ended up with an airport chase scene as Ross finally realized he couldn't let Rachel go. We all know these scenes are going to culminate in a happy ending, so there's really no tension or suspense built.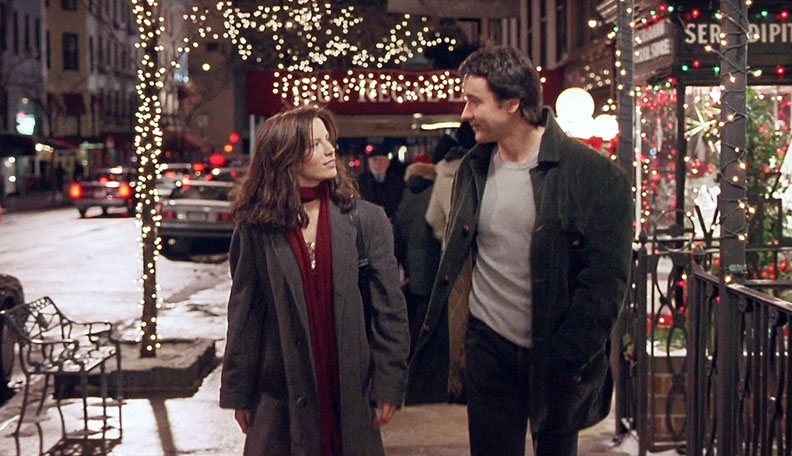 6. Romantic Kissing in the Rain
Romcom kissing in the rain is a frequent phenomenon. Most likely that they're in the rain because they were fighting (and the weather matches the mood), or perhaps they ran outside to fight but they're passion takes them straight into each others' arms. No pesky precipitation can dampen their love. That's pretty much how it went in The Notebook, as well as Four Weddings and A Funeral, Breakfast at Tiffany's, The Notebook, Dear John, Match Point, A Cinderella Story, Chasing Amy, Step Up 2, Little Women, Sliding Doors, Great Expectations, Sweet Home Alabama, Garden State, Enchanted and the classic Singin' in the Rain.
7. Women Not Being Able to Juggle Love and Careers
This is another potentially bad message we often get from romantic comedies. Some movies start out with the female protagonist who realizes that she has been sacrificing her love life for her career, as if you can't do both (it's never the man having these existential quandaries). She generally has to go through something to figure out how to create the right balance to let love in. We've seen it in: Fever Pitch, The Back-Up Plan, Baby Mamma, Picture Perfect, Friends with Benefits, One Fine Day, Baby Boom, Morning Glory, The Devil Wears Prada, The Proposal, Sex & the City: The Movie, and I Don't Know How She Does It. Can we move on from this tired cliche, please?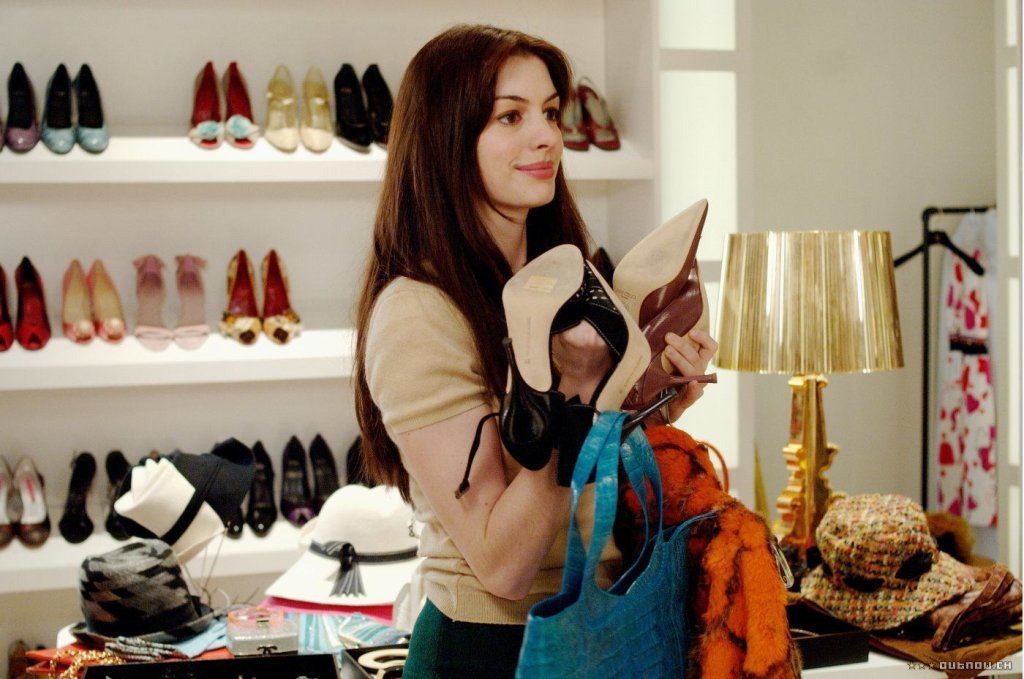 8. She Wants to Start a Business…Which is a Bakery
In the quest to find herself and redefine her life, many a romcom protagonist turns towards opening their own business, which oftentimes is a bakery. The bakery concept makes it easy for the film to show us a montage of her learning how to bake, decorate with icing (getting a little on the nose, of course) and hanging her cute 'open' sign when she finally goes into business, without having to explain much. Don't film execs realize the women in the kitchen idea is a bit antiquated? Not that there's anything wrong with that kind of business, but we can't all be cupcake entrepreneurs. We've seen it in: Bridesmaids, Chocolat, Waitress, Stranger Than Fiction, Two Broke Girls, How I Met Your Mother, The Muse, The Perfect Man, and Life As We Know It.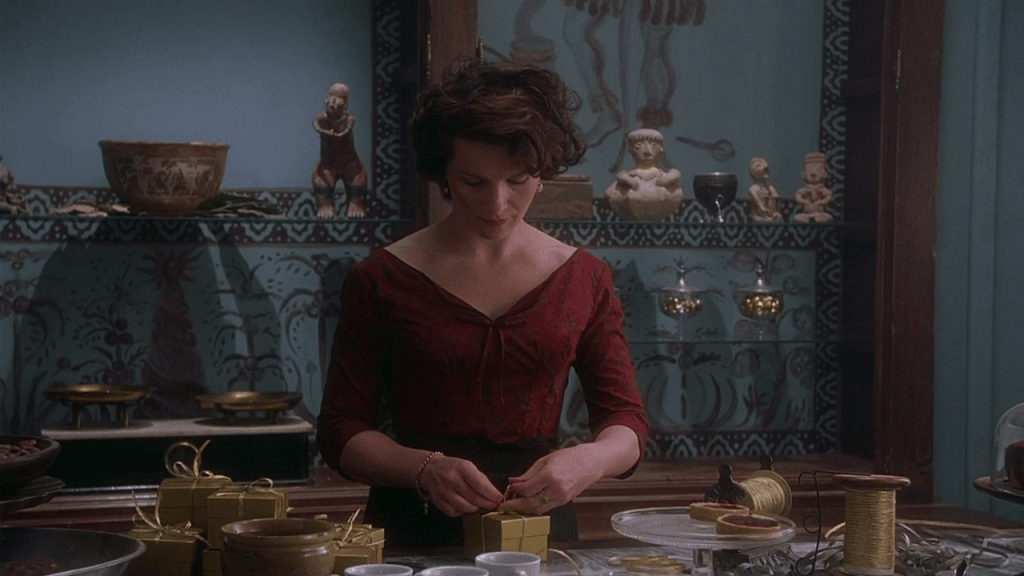 9. She Works in Media
For the romantic comedies where we've got a career woman on our hands, she very often works in media or fashion. This lets us know that she's smart, independent and will be on the go with the potential to meet a lot of other characters and have mishaps along the way. We've seen it in 13 Going On 30, How to Lose a Guy in 10 Days, The Devil Wears Prada, Never Been Kissed, Sleepless in Seattle, When Harry Met Sally, Hitch, Little Black Book, Someone Like You, Bridget Jones's Diary and Knocked Up.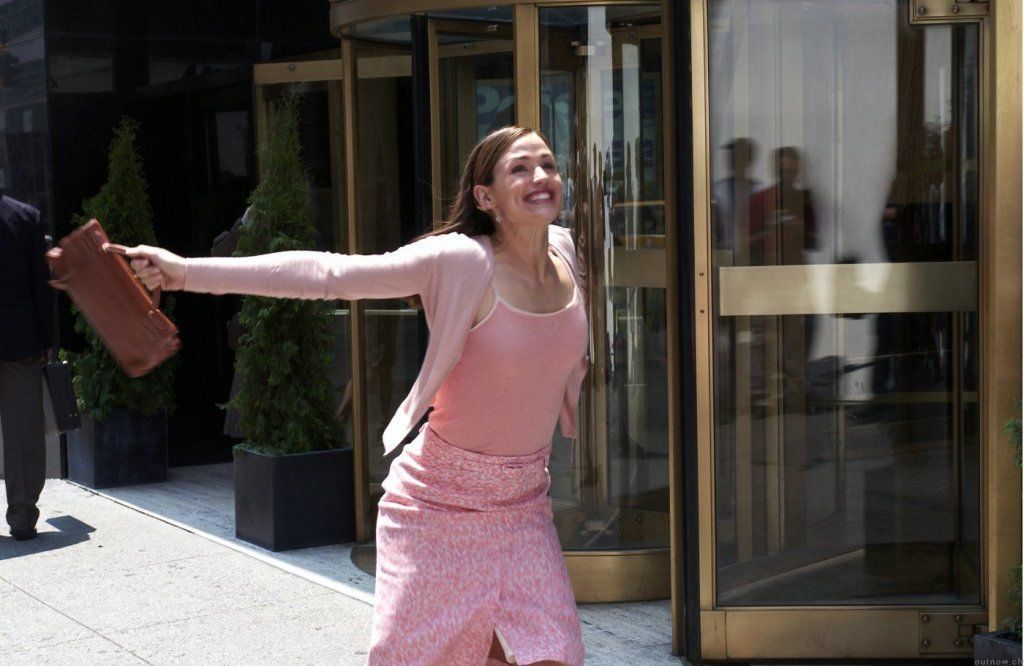 10. There's Magic Involved
Sometimes romantic comedies feel it's most appropriate to work an actual plot about magic into the story, since love is supposed to be magical. This might be one of the characters having special powers (generally for a short amount of time), or the ability to receive messages that push them in the right direction. We've seen it in: Simply Irresistible, L.A. Story, Splash, Mannequin, Kate & Leopold, Big, Shallow Hal, and What Women Want. Ho-hum predictable.
11. It Was the Friend All Along
An extremely common theme in romantic comedies is that while the main character was out there looking for love, they were neglecting their true love the whole time – the patient friend by their side. Whoops, didn't even notice you were there! We've seen this story play out in: Win a Date With Tad Hamilton!, Made of Honor, Someone Like You, Roxanne, Some Kind of Wonderful, and The Truth About Cats & Dogs. You can spot this set-up in the first ten minutes of a flick, so there's no big twist at the end when the two finally kiss.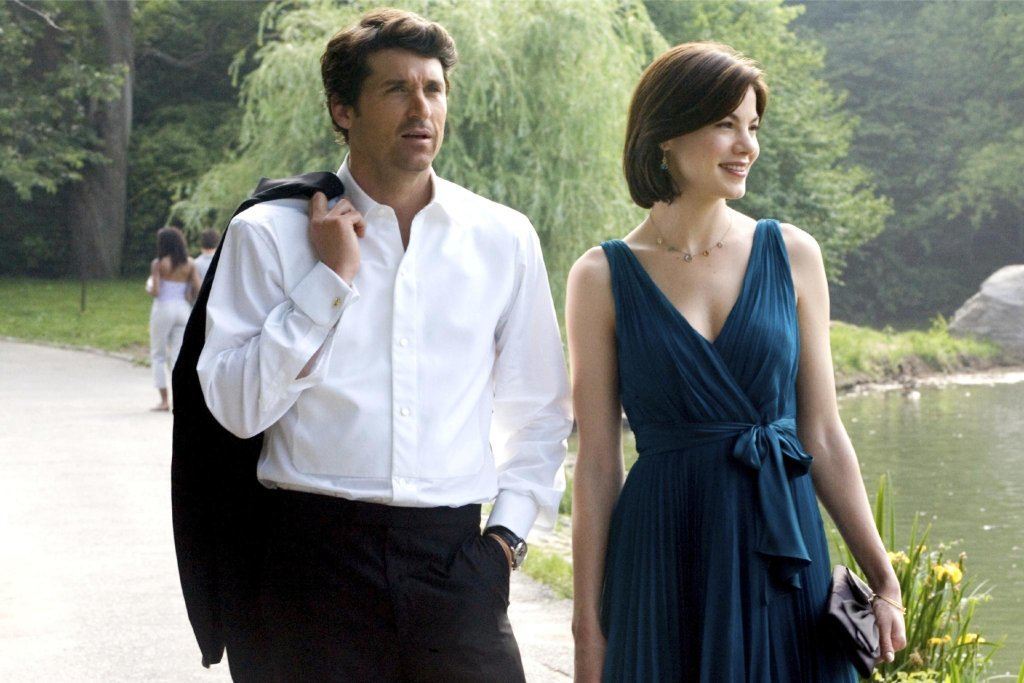 12. There Will Be Long Dramatic Lonely Moments
In any proper romantic comedy there will be someone bummed out, and the only way to demonstrate this is through long lonely montages, generally someone either walking with their head down through the streets or eating chocolates while watching TV in pajamas, or downing a pint of ice cream. We've seen it a million times in movies like Legally Blonde, Notting Hill, Clueless, Bridget Jones's Diary and When Harry Met Sally. Well, this is one cliche that actually happens to the heartsick in real life so we'll give this one a pass.
13. There Will Be Single Friends Causing Trouble
In many romantic comedies, the challenge for the main character finding and committing to love is their wild and crazy friends who don't think settling down is the way to go. The protagonist has to grow up to make the right choice for themselves. We've seen it in: Knocked Up, Pretty in Pink, What Happens in Vegas, The Break-Up, Swingers, She's Out of My League and The 40 Year-Old Virgin.
14. Leaving it Up to Fate
In some films, the romantic union is so complex that the characters feel like they must somehow leave it up to fate to work things out. They set up a test to see if the world will bring them back together to determine whether they are actually meant to be. We've seen it in Sleepless in Seattle, Sex and the City movie and Serendipity. Note, don't try this one in real life as it rarely works out.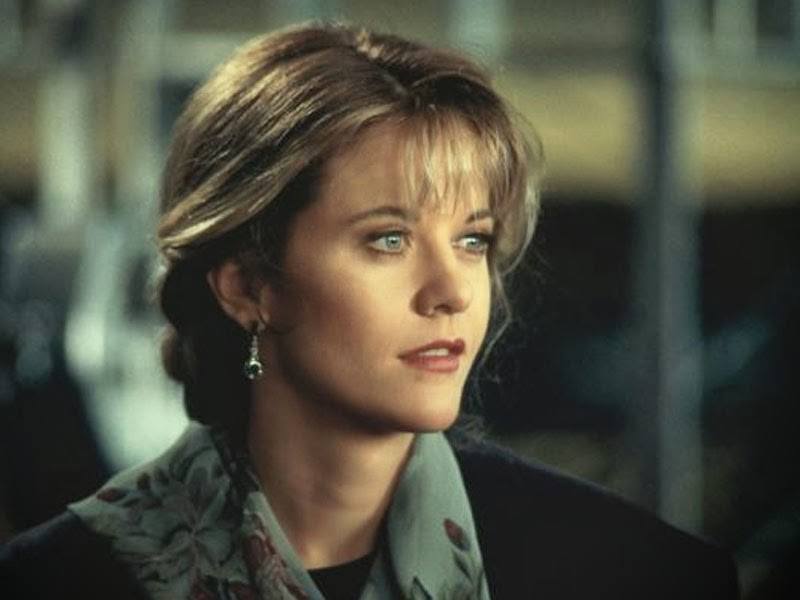 15. The Hot Girl Falling For the Nice Guy
Another common theme in romantic comedies is the not-so-attractive but well intentioned man lusting away at the hottest girl in town, who eventually realizes that he's the nicest guy ever and falls in love with him despite seeming to be in different leagues. This is a fine story, but it doesn't happen as often with the gender tables turned (unless there's an aforementioned makeover involved). We've seen it in: Hitch, Roxanne, Knocked Up, Fast Times at Ridgemont High, There's Something About Mary, Say Anything, Weird Science, She's Out of My League and Superbad.