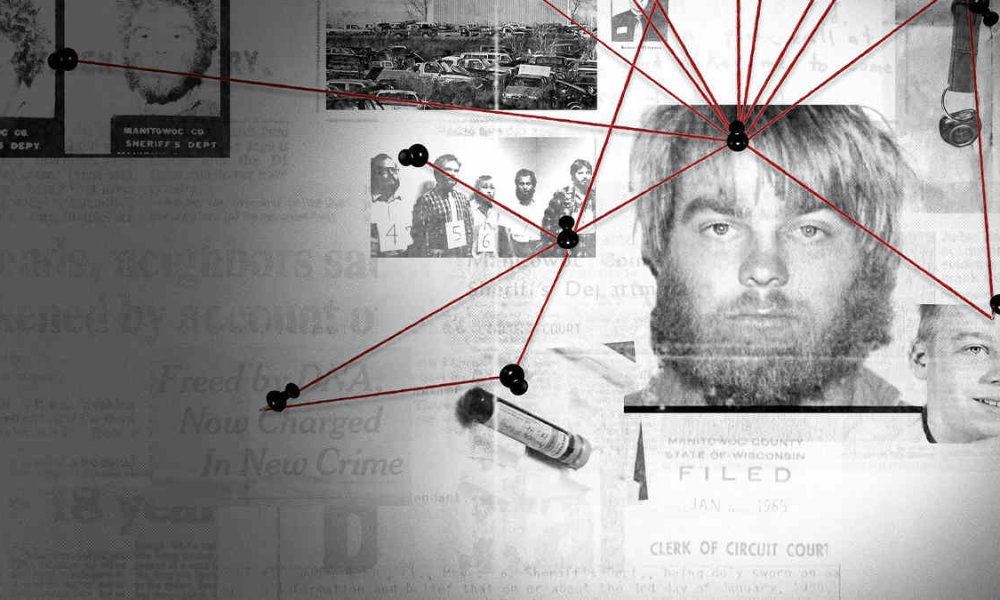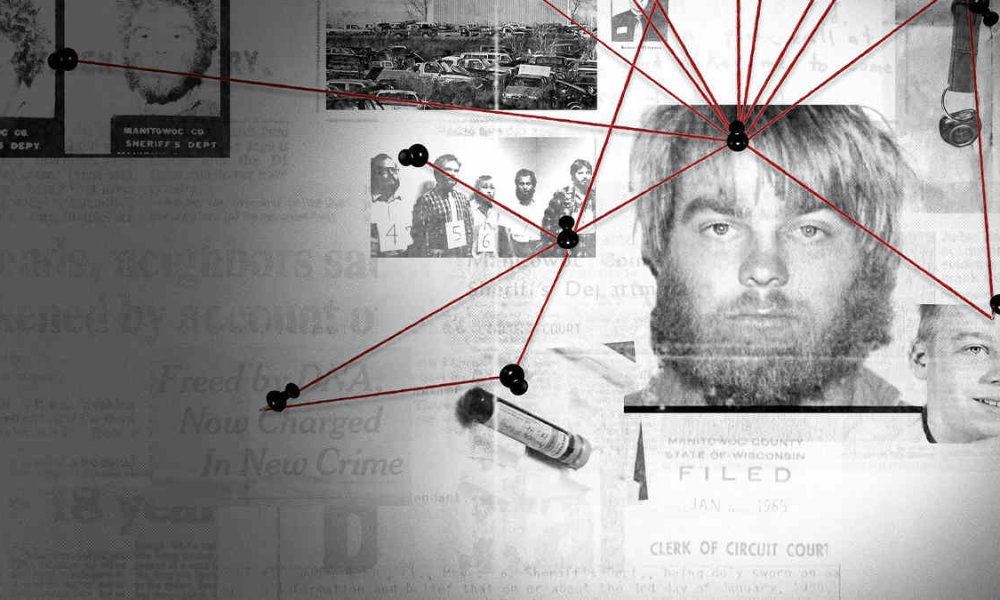 In the weeks since the release date of Netflix's Making a Murderer, the whole of the American people have become obsessed with the apparent guilt or innocence of Steven Avery, a Wisconsin native who may or may not be guilty of a gruesome murder. While the celebrated documentary itself absolutely comes down firmly on the side of Avery's innocence, painting the man as the victim of a vast government conspiracy, evidence released after the documentary's air date points to some pretty glaring omissions on the part of the filmmakers. So, which is it? Is Avery an unfortunate soul who's been targeted by local authorities, or is he a violent offender sitting in the cell he so rightfully deserves? Here, for your consideration, are fifteen pertinent points from the Avery case pulled from the pile of those included in the doc itself and those omitted.
1. In Case You've Missed Out on the Streaming Phenomenon…
Here's the gist of the case in a nutshell. In 1985, Manitowoc County resident Steven Avery was charged with harassing his cousin, the wife of a local sheriff's deputy. Apparently, he forced her off the road and then threatened her at gunpoint after she reportedly spread rumors that he liked to expose himself on his front lawn. Later that year he was convicted of the pre-meditated sexual assault of Penny Beernsten. Avery maintained that he was innocent throughout his incarceration, and in 2002, the Wisconsin Innocence Project took his case and were able to secure an exoneration for him after it was discovered that his DNA wasn't at the crime scene. After 18 years in prison, Avery was set free and sent home to Manitowoc.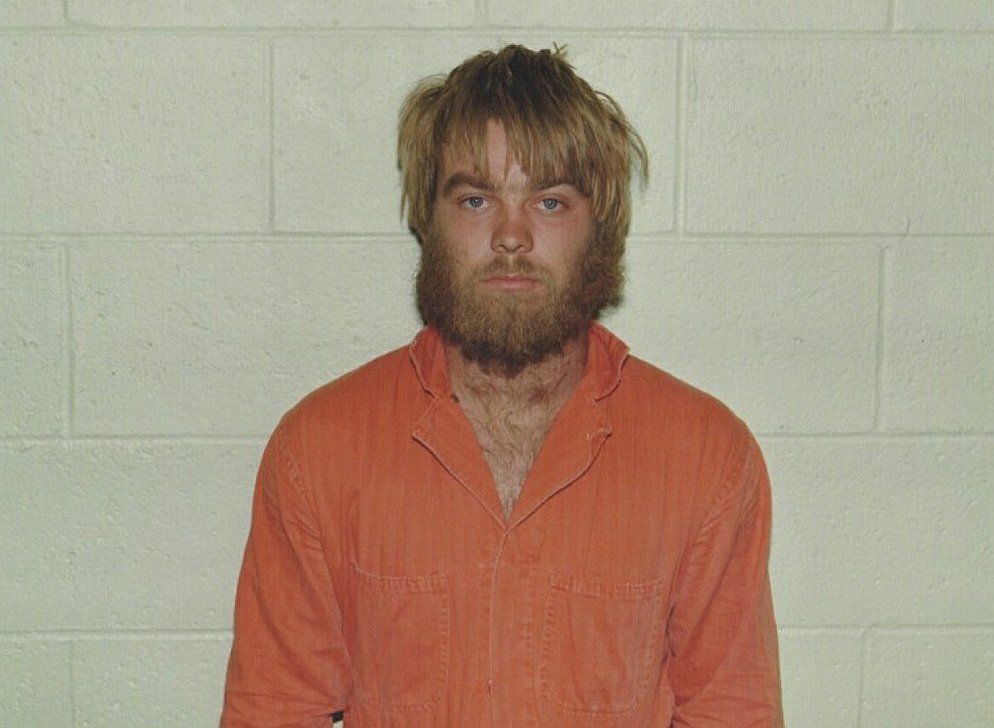 2. But Just When Avery Thought Things Were Going His Way…
In 2005, Avery filed a $36 million lawsuit against Manitowoc County, its former sheriff, and its former district attorney. At the same time, a photographer for Auto Trader Magazine named Teresa Halbach went missing on the same day she was scheduled to meet with Steven Avery at his home. Ten days later, Avery was arrested after Halbach's car was found on his property and fragments of her bones were found in a 'burn pit' in his backyard. Avery maintained that the charge was an attempt to frame him as a means of undercutting his pending civil suit. Manitowoc County authorities asserted that the circumstances of Halbach's disappearance combined with evidence found at the scene made the ex-convict a prime suspect.
3. Steven Avery's Criminal Past Is…Troubling
Okay, so let's take a quick second to talk about Avery the man. In Making a Murderer, he's portrayed as a well-meaning simpleton who's been caught in terrible circumstances. However, a more thorough look at his criminal past is important when trying to understand the prosecution's proclaimed belief in Avery's guilt. In 1981, Avery was sentenced to two years for burglary. In 1982, at the age of 20, he pleaded no contest after he poured gasoline and oil on a cat and threw it (still alive) into a fire. In addition, the Manitowoc County police department has several records from several women (his ex-fiance, sister-in-law, and the aforementioned cousin among them) that indicate Avery was sexually abusive and threatening. These women claim they refused to file reports about the incidents because they feared Avery's vengeance. Said former fiance Jodi Stachowski, "He threatened to kill me and my family and a friend of mine. … I was in a bath and he threatened to throw a blow dryer in there, and he told me that he'd be able to get away with it."
4. Manitowoc County vs. Steven Avery
The initial case against Avery in the murder of Teresa Halbach goes like this: Teresa Halbach's car was found in Avery's salvage yard, Avery's blood was found in the backseat, his DNA was found under the hood of her car, Halbach's car key was found in Avery's room, and fragments of Halbach's bones were found in Avery's backyard. Now, in an effort to refute Avery's claims that they were framing him, Manitowoc officials wisely gave control of the investigation to neighboring Calumet County. In spite of their mandate to keep clear of the crime scene, however, at least two Manitowoc County officers were not only involved in the search of Avery's property, but actually found key pieces of evidence.

5. The Investigating Officers May Have Broken Some Rules
The inclusion of Manitowoc officers James Lenk and Andrew Coburn have led to accusations of evidence tampering. Why? Well, first of all, Halbach's car key was found in the open in Avery's room by one of the Manitowoc officers. However, this discovery was made only after Calumet County deputies had already (theoretically) scoured the area for clues and come up empty. As in, they spent six days searching the site and found nothing; then these two boys from Manitowoc roll through and come up with gold quick and in a hurry. On the key, they found Avery's DNA…but only Avery's DNA, begging the question, why wasn't Halbach's DNA on her own car key? Further, the purported crime scene, Avery's garage, was absolutely clean of any kind of incriminating evidence, something that veteran crime scene analysts say is a virtual impossibility if Avery and Dassey had killed someone there. Finally, there's evidence to indicate that the bone fragments attributed to Halbach may have been moved to Avery's burn pit.
6. Avery's Alleged Co-Conspirator Was Kind of Railroaded
Four months after the investigation began, in March of 2006, Calumet police announced that they'd secured a confession from Avery's accomplice, his nephew Brendan Dassey. It was later revealed that this confession was coerced from then 16-year-old Dassey — whose IQ is under 70 — over the course of four hours in which he was questioned by police without a parent or a lawyer present. Furthermore, the attorney appointed to defend Dassey, Len Kachinsky, is a total tool who did basically nothing to determine whether his client was innocent or guilty. In an attempt to get the case off of his books as rapidly as possible, he did nothing more than forcefully arrange for Dassey to confirm the police's story. For his trouble, Dassey is now serving a life sentence for his inclusion in the crime.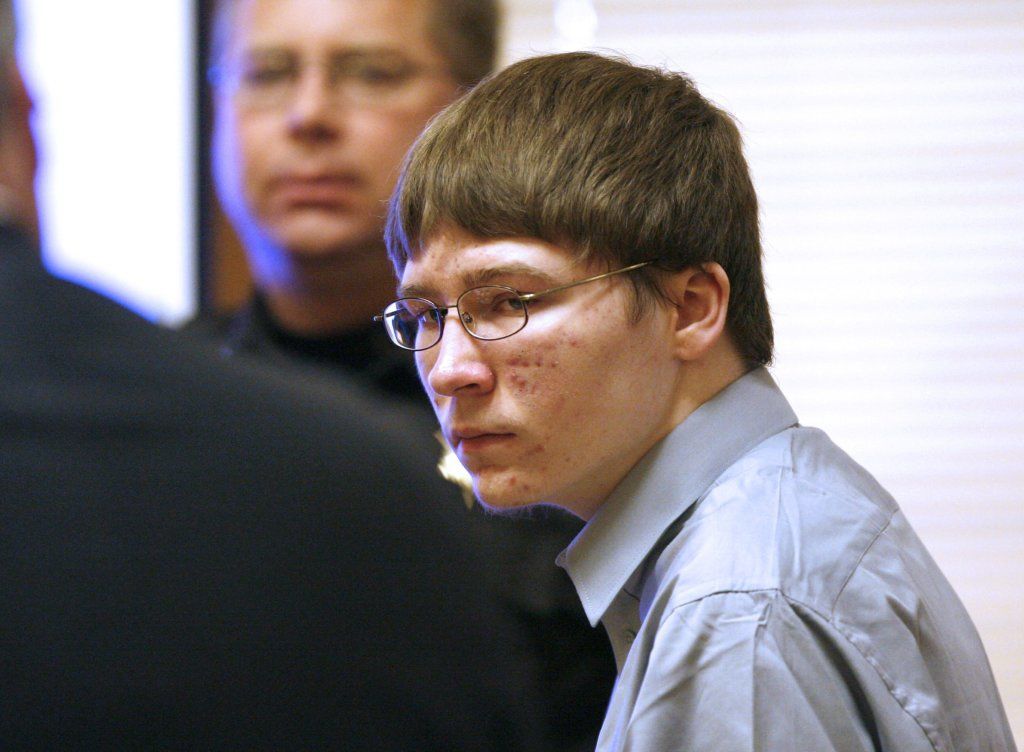 7. Ken Kratz Seems Out for Avery's Blood
Throughout his appearance in Making a Murderer, Ken Kratz , the special prosecutor tasked with leading the case against Avery, is painted as, at best, an opportunist. At worst, he's a blind vigilante hell bent on getting Avery behind bars. On screen, he's made to seem belligerent and obnoxious as he portrays Avery as a mad man using some terrifyingly descriptive language in his arguments. In the series finale, it's even revealed that Kratz had to quit his job after it came to light that he sent the victim of a domestic violence case he was prosecuting 30 sexually coercive texts over the course of three days. In her police report, the victim in question said she was afraid that if she didn't succumb to Kratz's advances that the prosecutor would dismiss the charges against her abusive boyfriend. In other words, the man whose job it was to see justice served for Teresa Halbach's murder seems like kind of a dick.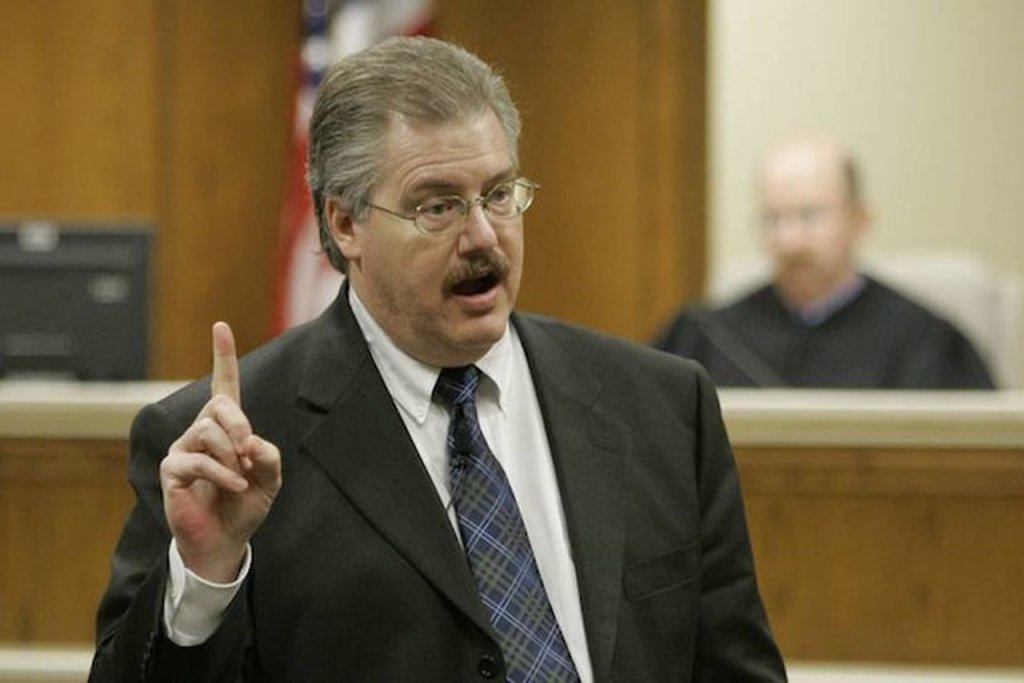 8. Kratz Says His Portrayal Wasn't Fair
Here's the thing, Kratz says a lot of that was just tricky editing. He fully admits to his, in his words, "deplorable" behavior (like any politician, he puts the blame on an addiction to prescription medication). However, Kratz says that one incident shouldn't be used to cast doubt on the guilt or innocence of an unrelated case. What's more, there was a significant amount of evidence that pointed to Avery's guilt that was completely omitted from Making a Murderer. After all, Kratz explains, the Netflix audience heard around four hours of courtroom testimony. The jury, on the other hand, heard weeks of testimony.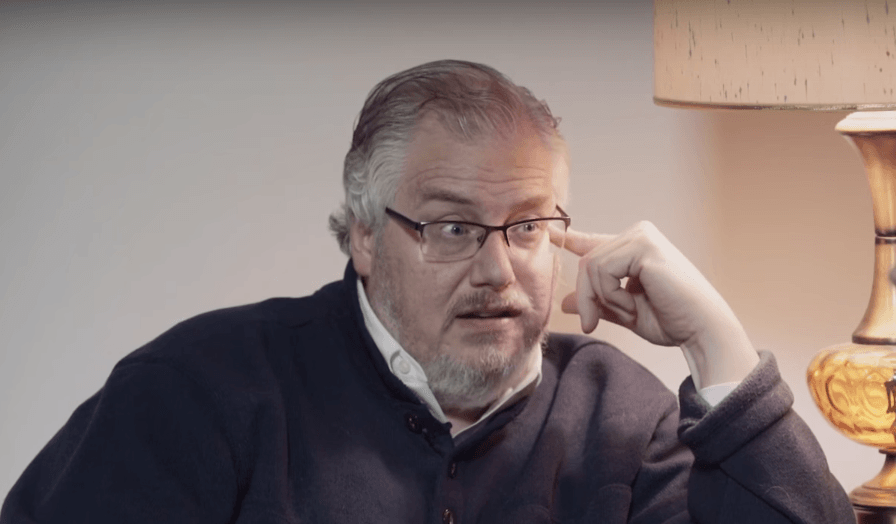 9. Halbach Wasn't A Fan of Avery's, But Man, He Sure Liked Her
First thing's first: there's significant evidence to suggest that Steven Avery had a bit of a crush on Teresa Halbach. In the months leading up to her murder, he made several calls to Auto Trader Magazine when selling vehicles from a salvage yard. Each time, he specifically requested Halbach be his photographer. On the day of her disappearance, he made three calls to her cell phone and used *67 to hide his identity twice. Even further, Halbach had complained to a superior that Avery had once greeted her in nothing but a towel.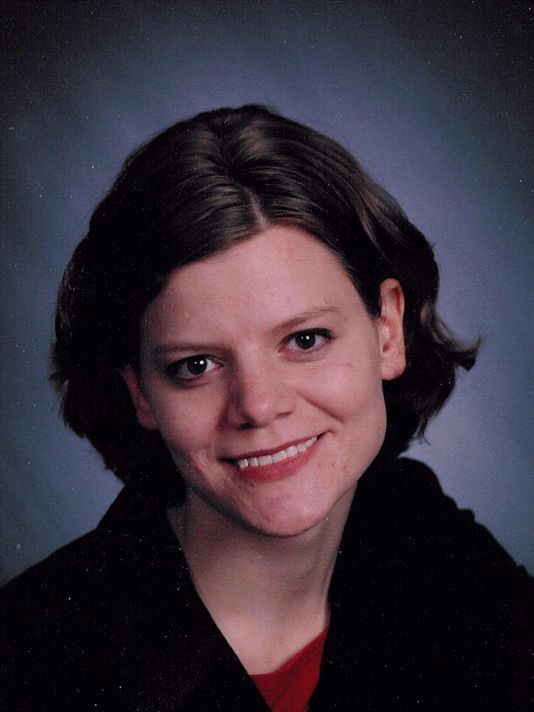 10. Yeah, But There's Still Some Evidence The Doc Left Out
On the level, Avery is a bit of a violent dummy. He was absolutely wrongly convicted of a crime in the mid-eighties, but there's a lot of other evidence the state used when putting him away the second time. For example, there was a bullet found at the crime scene with Halbach's DNA on it; that bullet was fired from a gun that was kept hanging above Avery's bed at all times. Avery had purchased manacles weeks before the murder that he claimed were for his then-girlfriend (who did not get down that way). Finally, police found Avery's DNA under the hood of Halbach's car, a discovery that supported Dassey's statement that he had helped move Halbach's car into the salvage yard before his uncle unplugged the battery.
11. Apparently, Wisconsin Wanted the Film Canned
We'll let filmmakers Moira Demos and Laura Ricciardi tell this story that took place in 2006: "The state wanted any statement Steven made … and statements by others who might have knowledge or claim to have knowledge about who was responsible for the death of Teresa Halbach … Our argument in trying to get the court to throw out the subpoena is that the state has access to all of this material. Steven is currently incarcerated. All of his calls, all of his visits are being recorded, so they don't need to get that from us. It was a fishing expedition, and we really think it was an effort by the state to shut down our production. There was a way in which, on the one hand, Wisconsin is a very media-friendly state. It was great for us that cameras were allowed in the courtroom, it was great for us that they had a very expansive public records law so we could get the types of materials [we did]. On the other hand, the people on the ground, the people in power, weren't always happy we were there."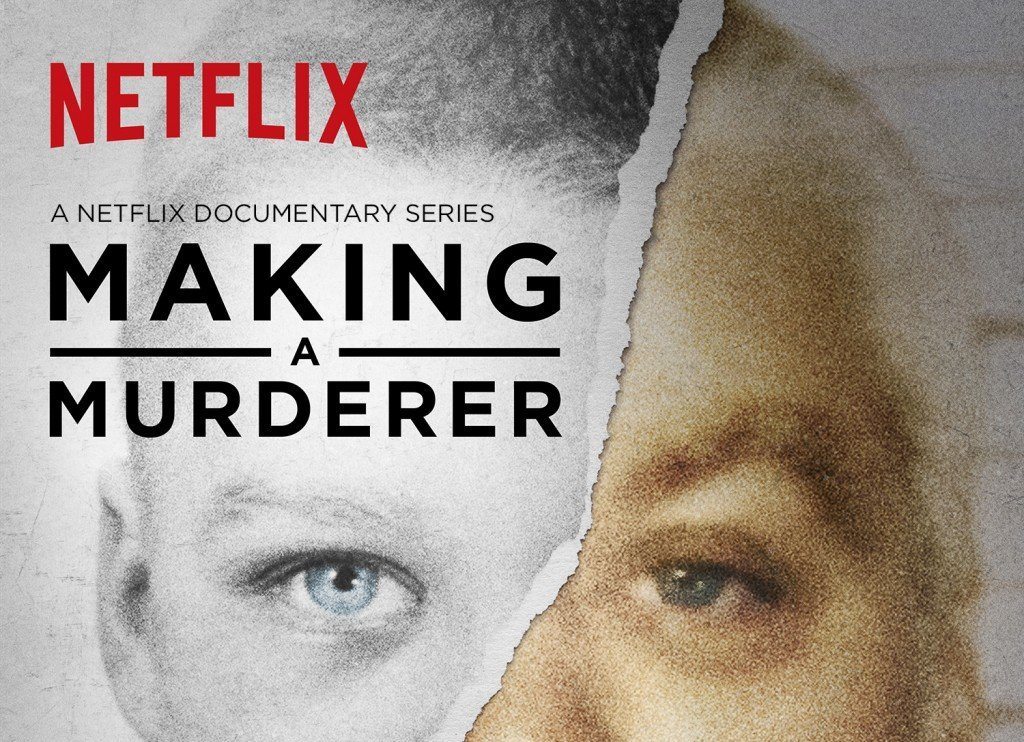 12. The Filmmakers Maintain Their Objectivity
With the revelations on both sides of Avery's case that have come to light in the wake of the release of Making a Murderer, the filmmakers have doubled down on their portrayal of the case itself. As Ricciardi explained, "This is a documentary – we're documentary filmmakers … We're not prosecutors, we're not defense attorneys, we do not set out to convict or exonerate anyone. We set out to examine the criminal justice system and how it's functioning today. It would have been impossible for us to include every piece of evidence submitted to the court. So we took our cues from the prosecution, what they thought was the most compelling evidence. That's what we included."
13. And the Verdict Is…
Here's the worst kept secret in current pop culture: ultimately, Steven Avery was found super guilty. On June 1, 2007, he was sentenced to life with no parole plus five years for illegal possession of a firearm. His nephew and accomplice, Brendan Dassey, was also sentenced to life in prison. Almost a decade — and several appeals — later, both Dassey and Avery remain behind bars.
14. Three People Swayed the Herd
Since the trial, the vast majority of jurors assigned to the case have stayed quiet about their decision. Then, a few days ago, the filmmakers said that one of the jurors contacted them and called the verdict a mistake, saying that the jurors engaged in vote trading ("If you vote guilty on this count, I will vote not guilty on this count") and that he or she feared for their safety should a mistrial be declared. Claims surfaced that three stalwart jurors resolutely refused to even consider Avery's innocence. A report from People further stated that one of the jurors was the father of a Manitowoc deputy and another was the wife of a county clerk.
15. The Investigation Is Ongoing…at Least on Reddit
Still confused? You have every right to be. It's an incredibly detailed case with piles and piles of minutia buried under about six different agendas and funnelled through a series of semi-trustworthy narrators. The question of Avery's guilt aside, Making a Murderer is a fascinating journey through a flawed justice system. Therein lies the point of this doc. It's not a question of the man's guilt, it's a question of his treatment by the system. Of course, that hasn't stopped scores of amateur sleuths from posting their findings. As to the continuing story of Steven Avery, that's for the courts to decide.